Photo by GINA MAYES HARRIS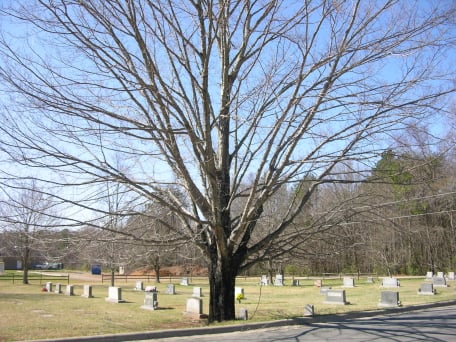 "Seasoned real estate."
Gina Mayesa Harris of RE/MAX Metro in Davidson, N.C., captured this image of a tree and cemetery on March 20, 2009. "The best part is the leaves will come back and so will the market. Better yet, the leaves will turn brillant colors with the seasons, and the market will keep changing and growing."
She said her daughter commented on the tree: "Right now it appears dead, but it's not. It is getting ready for another wonderful season." The photograph represents "hope," Harris said.
The photo (click here for larger version) and caption were submitted for the Inman News Photo Contest.
Deadline for entries is March 31. Click here for entry rules and other details about the photo contest.
***
What's your opinion? Leave your comments below or send a letter to the editor. To contact the writer, click the byline at the top of the story.