The number of homes whose owners were behind on their loans or in foreclosure declined for the third consecutive month in April, but the number of homes in lenders' "real estate owned," or REO, inventories, continued to grow, according to the latest numbers from Lender Processing Services.
The number of non-current loans — those whose owners were behind on their payments by 30 days or more, or who were in the foreclosure process — fell to 6.18 million, down 11.3 percent from an all-time high of 6.97 million at the end of January.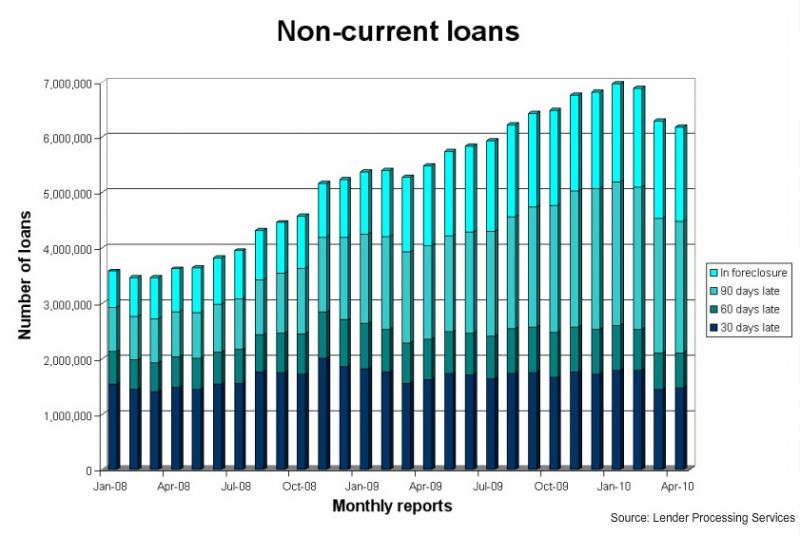 But REO inventories, which broached the 1 million mark in August, crept up again to reach a new high of 1.13 million, up 20.7 percent from a year ago.
LPS said signs of stabilization in loan delinquency and foreclosure rates were "largely neutralized" by the total number of loans in distress — more than 7.3 million non-current and REO loans.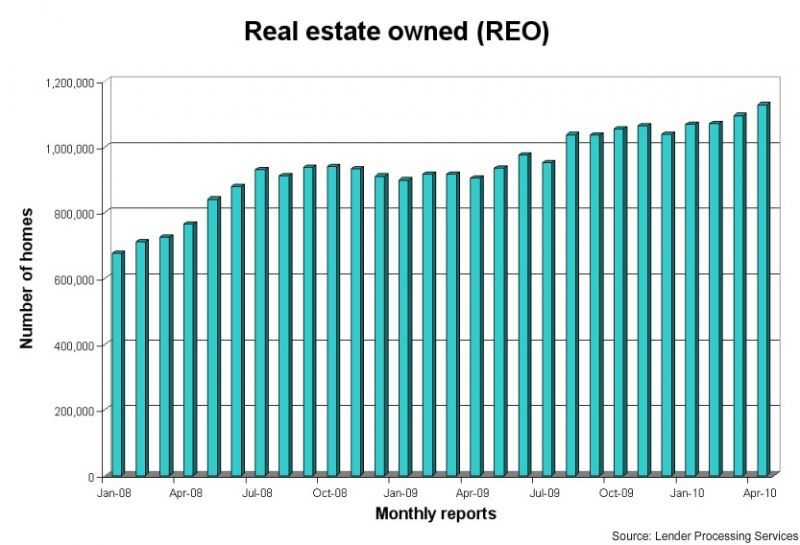 Analysts have warned that recoveries under way in many housing markets could be derailed by a "shadow inventory" of homes that have either been repossessed by lenders, are in foreclosure, or whose owners are behind on their loans (see story).
Although many loans that have been counted as shadow inventory may avoid foreclosure in the end, LPS said deterioration ratios remained high in April, with two loans rolling to a "worse" status for every loan that improved. The overall volume of loans moving from delinquent to current status declined to a three-month low, LPS said.
***
What's your opinion? Leave your comments below or send a letter to the editor.