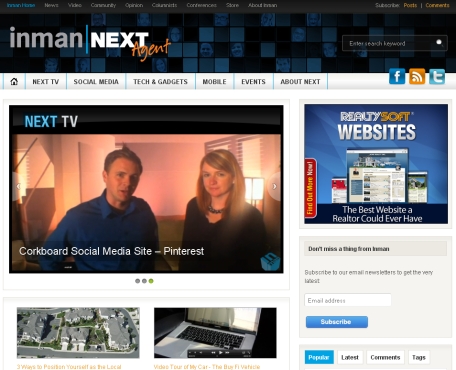 InmanNext screenshot. Chris Smith, left, talks with Stacie Staub.
InmanNext (next.inman.com), a new companion website to Inman.com featuring agent-focused news, views and advice, launched today. The site offers videos and written posts from a variety of contributing authors, with perspectives from both inside and outside the industry, and you can engage with site content via social media.
InmanNext is led by the duo of Chris Smith, Inman News chief evangelist and co-founder of the Tech Savvy Agent blog, and Katie Lance, social media director for Inman News (see "What's next? InmanNext").