The Columbus, Ohio, metro area saw pent-up consumer demand fuel summertime housing sales in July. Home sales climbed 23.3 percent year-over-year to 1,865 properties sold, outpacing the statewide gain of 17.8 percent. Pending sales surged nearly 50 percent from July 2010.
With fewer available homes on the market, Ohio's state capital and largest region remains a buyer's market. The number of homes on the market declined 18.6 percent to 15,702 units. That represents a 9.6-month supply, a drop from 10.3 months the previous year.
This report highlights real estate market statistics and trends in the Columbus metro area and includes a chart with detailed market data and commentary from local real estate professionals.
Overview
The median sales price of a home in the Columbus metro area in July rose 5.9 percent compared to the same month last year, to $141,359, according to Columbus Board of Realtors. Sales jumped 23.3 percent year-over-year in July.
Real estate experts attribute the midyear boost to buyers shrugging off the economic uncertainly across the region and nation and taking advantage of low interest rates and the lowest home prices in two years. With fewer homes on the market than in the past, Columbus is experiencing a buyer's market.
Foreclosure activity remains a factor in the market, with distressed property sales representing more than a third of all sales.
CBR reported home sales totaled 1,865 in July, compared to 1,513 during the same period in 2010. Pending sales, or those under contract, climbed 49.7 percent year-over-year to 2,553. The average sales price inched up 1.3 percent to $170,238.
Statewide, the average sales price increased 3.1 percent to $140,903 in July, according to the Ohio Association of Realtors. Through the first seven months of the year Columbus boasted the state's highest average sales price at $157,889.
There were 15,702 homes on the active market in Columbus, down 18.6 percent from July 2010. The average number of days on the market rose 11 percent to 93 days from a year ago.
"We've seen a marked increase in activity this summer," said Rick Benjamin, president of the Columbus Board of Realtors. "There are pockets where the market is very solid. Our core city has done well in some areas."
While July recorded a year-over-year increase in housing price, home values to date continue to be weighed down by distressed properties. The board reported the year-to-date median sales price stood at $129,900, off 3.8 percent from the same time last year.
Other indicators reinforce this trend. The Federal Housing Finance Agency's Housing Price Index reported first-quarter prices in the Columbus region fell 3.14 percent, compared to a 2.94 percent drop statewide and 2.49 percent decline nationally. In the past year, Columbus home prices have dipped 2.24 percent from the same three-month period in 2010.
By year-end, the region's home values are predicted to decline 2.8 percent, according to the Fiserv Case-Shiller Indexes released in May. Home prices nationally are expected to fall 3 percent.
"The short sales and real estate owned (REO) sales from the banks do have an impact. Lender sales have had a dampening effect (on prices)," Benjamin said.
During the second quarter, the median sales price of a distressed property fell 15.6 percent year over year to $70,000, according to the Realtors board. In comparison, the median sales price for a traditional or nondistressed property rose 3.6 percent to $166,395 from the year-ago quarter.
Distressed property sales accounted for 39 percent of closings during the first half of 2011, compared with 27.4 percent for the same period a year ago. In the second quarter, distressed properties made up 16.2 percent of the inventory but 35.8 percent of sales.
On average, traditional homes sell in about 110 days while distressed properties go in 78 days.
"What this means is that we are selling a lot of … inventory that's been on the market for quite some time," Benjamin said.
In July, Columbus foreclosure filings fell 52.4 percent year over year, with 1 in 575 housing units receiving notices, according to RealtyTrac. That compares to a 34.6 percent drop in foreclosure filings nationally and a 38.1 decrease in Ohio, where 1 in 608 units received notices statewide.
Ohio ranked ninth among states in foreclosure activity in July and Columbus ranked 68th among major U.S. metro areas.
"We have had zero success in selling bank-owned properties. There is not real great value in bank-owed properties," said Joe Armeni, broker-owner of Re/Max City Center in Columbus.
Since peaking in 2005, Columbus has seen home sales decline each year, tumbling a total of 28.4 percent to 19,676 in 2010, according to CBR statistics. That was the lowest number of transactions in nearly a decade.
During that same period, the average sales price fell 10.7 percent to $158,893. On the plus side, the decline was less severe during the recession because "the lack of any significant bubble growth earlier in the decade," according to a May regional economic report by PNC Financial Services Group.
PNC economists said the region's housing market "has fallen into a second round of mild declines, alongside the national trend. The labor market damage that could be wrought by state and local government budget cuts will also keep demand from restoring strong price growth trends anytime soon."
PNC forecasts a 1.2 percent decline in home prices this year and a 1.9 percent increase in 2012.
"The market is soft. The only thing holding people back is they are afraid of the economy," Armeni said. "It's a buyer's market."
Columbus weathered the recession better than other Midwest areas because of its diverse economy and less reliance on manufacturing. The region features major financial companies such as JP Morgan Chase and Nationwide Insurance, as well as a major research institution, Ohio State University, which is one of the largest university campuses in the nation.
RelocateAmerica recently named Columbus, Ohio's fastest-growing city, as one of the best 100 cities to move to in America.
"We have a diverse economy. We're the only major city in Ohio experiencing population growth. We typically don't experience the wide (economic) fluctuations," Benjamin said.
"Columbus' economy stands out, particularly in the Midwest, as having a broad array of strengths and very few weaknesses," PNC reported.
Armeni agrees. "It has been the only gem in Ohio in terms of growth. Columbus will probably be one of the first to turn in Ohio because of the stability in the economy."
Market Data
| | |
| --- | --- |
| Columbus, Ohio, Metro Area |   |
| Population (2010 estimate) | 1,836,536 |
| Population growth (2000-10) | +13.9% |
| Total closed sales (2010) | 19,676 |
| % change closed sales (2009-10) | -2.8% |
| % change closed sales (July 2011 vs. July 2010) | +23.3% |
| Sales per person | 1 sale per 93 people |
| Median sales price (July 2011) | $141,359 |
| % change median sales price (July 2011 vs. July 2010) | +5.9% |
| Foreclosure activity rate (July 2011) | 1 in 575 units |
| % of sales distressed (January 2010-June 2010) | +27.4% |
| % homes affordable to median-income households | 86.2% |
| % unemployment (June 2011, not seasonally adjusted) | 8.2 percent% |
| Walk Score | 55 |
| Rent-vs.-buy ratio | 13 |
Sources: U.S. Bureau of Labor Statistics, Metrolist Inc., Columbus Board of Realtors, Trulia, RealtyTrac, Walk Score, National Association of Home Builders/Wells Fargo, U.S. Census Bureau.
Q-and-A
Editor's note: Inman News asked some area real estate professionals to comment on the latest market trends in the Columbus metro housing market.
Q: What types of properties are selling fastest and slowest in your market area?



Chris Pedon
Chris Pedon
Sales associate and satellite office operator
Real Living HER
"In my market there are two types of properties that are selling quickly. One is homes that are priced very aggressively on the low side and perceived by buyers as a steal or great buy. People will spend money on great investments. The second are homes that are in pristine condition, well-staged and in move-in condition. The younger generations in the marketplace do not want to renovate or paint — they just want to write a check and move in.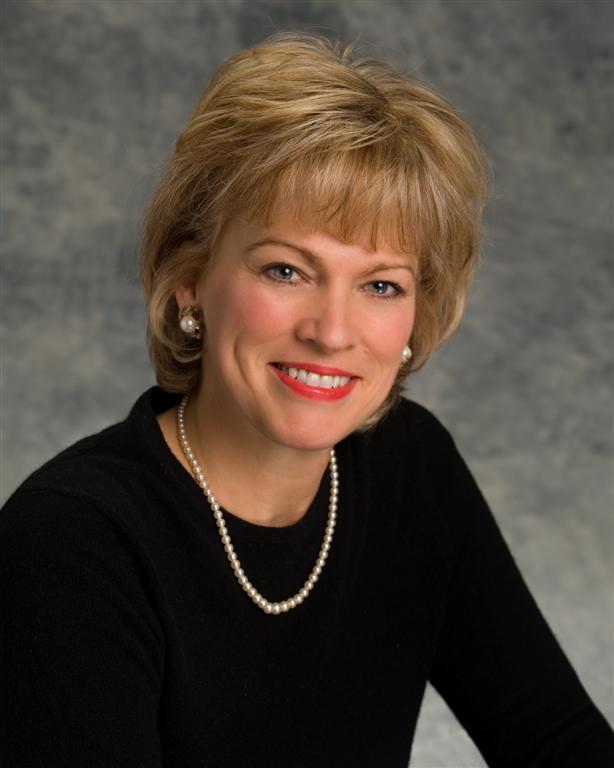 Chris Reese
Chris Reese
Broker-owner
Metro II Realty
"The fastest-selling properties in our area are the bank-owned properties that are not in a short-sale contingency. These properties are owned by banks that can make a decision to accept a contract within a few days after being submitted.
"In the last 90 days, the average sold listing in our multiple listing service was on the market for 152 days vs. bank-owned properties that were on for 61 days. Short sales are taking the longest, as probably experienced throughout most of the country. Our strong sales have been in price ranges between $200,000 and $300,000, as well as (for) first-time homebuyers."

Kathy Shiflet
Kathy Shiflet
Sales associate
Coldwell Banker King Thompson
"The fastest-selling properties are the lower-priced homes attractive to investors, and mid-priced homes. Higher-priced homes are taking longer to sell these days. Many buyers don't want the pricey upkeep that generally accompanies larger homes."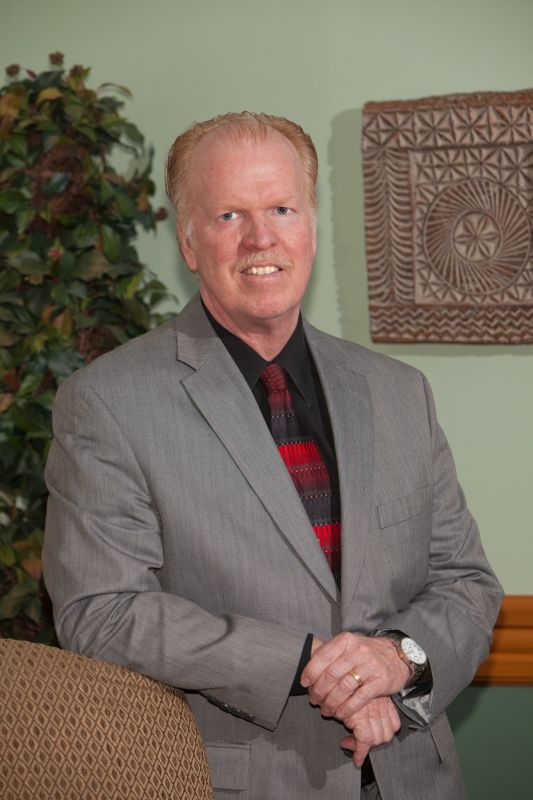 Dennis Swartz
Dennis Swartz
Vice president real estate services, Midwest
FirstService Residential Realty
"The market is changing and the ones that are moving fall into two categories: foreclosed homes and investment properties.
"Buyers are waiting for the latest round of 'fresh' foreclosures to hit each week so they can get the best deal. Even if it's not a great deal, the perception of a deal is driving the market. On the investment side, investors with cash are picking them off by the boatload, making 30 to 50 percent (below asking price) offers on many at once and seeing who will bite."
Q: Is anything changing about the demographics of buyers and sellers in your market area?

PEDON: It seems as if more single woman are in the marketplace, and more overseas investors.
REESE: We are continuing to see the baby boomer population looking to downsize. They are looking for ranches, or first-floor master bedroom plans and luxury condominiums. We are also seeing the first-time homebuyers starting to come out more because of the record-low interest rates. Rental rates are going up, as there is more of a demand for good quality rentals.
SHIFLET: The buyer pool remains the same. However, we are seeing that buyers are taking more time to become educated regarding mortgage programs and market trends. Now, more than ever before, they want to make sure they are making a sound investment.
SWARTZ: Even with all the programs available, only those with money and no house to sell are buying. Many young buyers either are not interested in buying due to the horror stories or lack of cash, so we are getting an older first-time buyer who is more financially fit, or the buyer is an investor.
Q: What are recent trends with prices, sales and inventory?

REESE: Sellers are realizing the new market values of their homes. However, it's been a hard fact to swallow. It's difficult for them to obtain a higher price for their home if it's next door to a home selling at a much-reduced price due to a short sale or (because it is) bank-owned.
Although short sales and bank-owned properties only account for 13 percent of the inventory in our entire MLS, they make up over 30 percent of the sales. Buyers understand that these properties need work, but would rather get a "deal" in this market and do the work themselves.
SHIFLET: We are still in a buyer's market. However, inventory is steadily decreasing and prices have stabilized over the last three months.
SWARTZ: Prices are down about 30 percent from two years ago, and while inventory is still very high it appears to be shrinking — not due to sales but due to sellers (who) just aren't even trying to sell right now because they know they are stuck upside down.
Q: Are you seeing changes in the market share of short sale and real estate-owned properties?

PEDON: It seems as if that market has slowed a bit because the banks are not foreclosing on as many right now as they were. I perceive this to be a show by the banks that foreclosures are down. I think they just slowed the pipeline down, not the actual numbers.
REESE: Real estate owned (REO) properties are easier to sell. Short sales continue to be a pain for most agents. We are seeing different models across our MLS for negotiators and their fees. Even though short sales and bank-owned (properties) still take up a minority of the total listings, they make up the majority of the sales.
Over the last 90 days in the city of Columbus, short sales and bank-owned (homes) made up 39 percent of the sold property, and made up 26 percent of the sales outside of the city.
SHIFLET: There has been an influx of short-sale listings as banks are encouraging consumers to try selling their homes instead of walking away. The issue of "robo-signing" has, not surprisingly, made banks more cautious about processing foreclosures.
SWARTZ: No matter the hype from the lenders, the short sale market is very hard to work and slow. So many buyers and agents prefer not to even try. REO is the way to go in this market, as there are many nearly new REO properties.
Q: What worries you most about the current state of the market, and what represents a sign of optimism and opportunity for the real estate market?

PEDON: I think the actual fact that the government (the taxpayers) has bailed out the banks but no one is really bailing out the consumers. The corporate and Wall Street folks invested in high-risk securities because of the potential on their return. The market went south and the investors were bailed out.
The consumers were left holding the bag with no equity, overleveraged properties and no real help. The banks got the money to help, but it has not come back to the consumer. It seems as if people are back to business and are starting to take advantage of great prices, low interest rates and opportunities in all markets.
REESE: The worries are continuing to move the inventory of short sales, so that we begin to see the return of appreciation for existing homes. On the positive side, sellers who do have to sell their home for less are making it up on the buying end.
With the interest rates at record lows and the amount (of for-sale properties) in inventory, they are happy buyers. We are starting to see the short-sale process being more streamlined in many banks. Agents are becoming more educated in the process and know the questions to ask, both as a listing and a selling agent.
On the positive, our economy in Columbus is growing. Jobs are growing. We do see executives transferring in with the many Fortune 500 companies that are headquartered here. We have Ohio State University and we are the state capital. Even though we have our share of depreciation, we don't see the drastic swings many other states have experienced.
SHIFLET: The concerns: consumer confidence and the potential that lenders will begin to require larger down payments (potentially 20 percent). There's still a great deal of optimism as homes remain more affordable than in years past and interest rates remain near or at historic lows.
SWARTZ: What worries me most is that people are slowly changing their long-term thinking about buying a home. At first it was a bubble, and this will pass, but as the market has stayed low for years now and there is little sign of recovery. The attitude of consumers is changing from a pro-buy thinking into a pro-rent thinking.

Q: Where are sellers moving to, and where are the buyers moving from in your market area? Does this represent a change?

Pedon: In my community people will move out of the suburban (good school district) to the surrounding areas with lower taxes as soon as kids are up and out of the house. They will scale down to enjoy the possibilities of retirement homes, cabins, and condos in vacation areas. This is pretty typical of a normal market other than the lack of overall sales compared to better times in the past.
REESE: We continue to see our downtown grow with new condos, nightlife, and development. The word "walkability" is now a term that buyers are asking for. Sellers, whose children have graduated and moved out, want to move from the typical four-bedroom, two-story (home) to an easier lifestyle and one floor plan. Many still move south but want to keep a presence here.
SHIFTLET: As with national trends, local buyers are moving into more conservative properties and out of large executive-style homes. The average square footage of homes has trended downward over the last few years as buyers focus more on what they need than what they want.
SWARTZ: Many older homeowners are tired of rising taxes and school issues and are seeking shelter in areas with low tax and low school expense to cut expenses, so the trend back to the urban environment is up and less are moving to the suburbs. 
Q: How have you changed your business to mirror the market and to capitalize on market trends?

PEDON: I have personally changed my business to take more advantage of the Internet and the leads that can be generated from capturing buyers electronically. Ultimately most of my business still comes from personal referrals. I run a satellite office in Bexley, Ohio, with a business partner. We opened at the start of 2008 and have already seen many changes in our company structure, as well as changing conditions in the marketplace — (changes in) the technology offered to salespeople and changes to company compensation and services offered.
REESE: Education is the key in this market. In order to thrive, you have to know what the steps are needed for a successful short-sale closing, both from a buyer's agent and a seller's agent. I now know what has to get done for a bank to accept the terms of a short sale, and what to look for in the work of a cooperating agent.
I have new knowledge of how to sell (homes owned by) U.S. Housing and Urban Development Department, Fannie Mae, and Freddie Mac. I have newly gained knowledge of the rental market, and leasing properties for sellers has become part of my business model. It is also imperative in this market to have your listing stand out from the rest of inventory in the best pictures, marketing, staging, pricing and descriptions.
SHIFLET: The real estate market is constantly changing, and to remain successful we must be able to adapt. Becoming proficient in short sales has become a necessity. Many agents have also taken a new look at the price points they choose to represent and market, especially now that the higher-end market has slowed considerably.
SWARTZ: We have shifted more into property management as our base income stream and away from sales, except for (real estate owned) sales, as we are getting into working (in) the investor market. We can now package management with buying-selling and have become a one-stop shop for the investor marketplace.
Q: What are some overall economic trends you are seeing in your market area that will guide the real estate market?
REESE: Our market in Columbus is very alive with jobs and industry. We have been stable compared to many parts of the country. Many of our businesses are expanding and hiring. Two large institutions, Ohio State University and Children's Hospital, are adding new research projects and jobs.
SHIFLET: Unemployment will continue to have a significant impact on the housing market. That said, Ohio remains a state with one of the lowest unemployment rates. Columbus continues to grow jobs and attract new residents to the area.
SWARTZ: I am afraid that until Ohio solves the school funding issue and creates more jobs, we are going to see continued growth in the rental market. More buyers are wiling to fix up their existing home to save money instead of looking for new homes, and I think those who do not realize this is the new normal will be left behind.
PEDON: The downturn in the market, economic conditions overall, and the lack of good leadership in Washington are all adding up to poor consumer confidence. So economic trends tend to be poor in general.
People are holding on to their money and are very concerned about what will happen to their retirement funds, 401(k)s. The good news is that rates remain low and there seems to be good opportunity, and people are finally starting to move on with their lives and are accepting the current conditions and hoping for a better future.