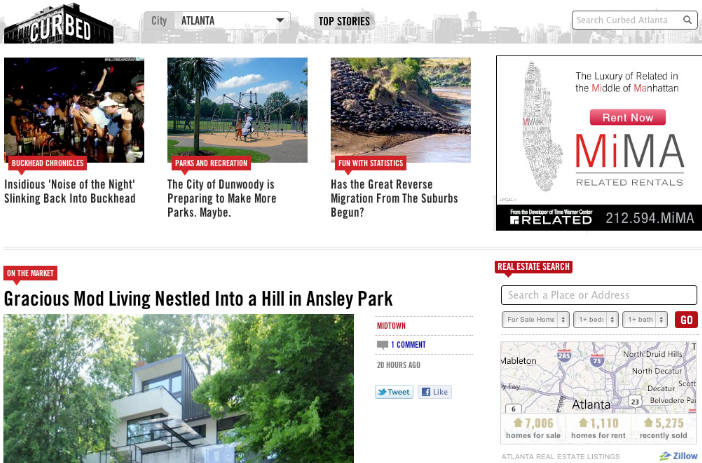 Curbed screenshot.

Readers of the real estate blog network Curbed will now be able to search for homes on Zillow directly from sites on the blog network, Zillow announced today.
Zillow's property search will now be available on the network's national site, Curbed.com, and its city sites for Atlanta, Chicago, Detroit, Los Angeles, San Francisco, Seattle and Washington, D.C. The partnership will provide the network's readers with data on more than 100 million homes, including for-sale and rental listings, the site said.
"Adding the Zillow search experience to Curbed gives readers everything they need to go from a casual to an active home shopper," said Spencer Rascoff, Zillow's CEO, in a statement.
Joshua Albertson, Curbed's general manager, said the network is "thrilled" about the partnership.
"First, we know our readers are already using our sites for homebuying research, so giving them easy access to Zillow's for-sale and rental listings will only enhance that experience. And second, we've long believed that a good real estate listing makes for great content," Albertson said.
Real estate agents who purchase ads through Zillow's "Premier Agent" program can now also buy ads for exposure to Curbed audiences, the site said. Premier Agent ads already appear on both Zillow.com and Yahoo Real Estate under the terms of an advertising alliance announced last summer.