Real estate search and marketing company Trulia has released a free mobile application for the Apple iPhone specifically for real estate agents, the company announced today.
Trulia for Agents allows agents to check in to listings they've toured and display those check-ins on their Trulia.com profile to invite clients to ask questions about those listings.
Agents receive points for check-ins and can see how they rank compared to other local agents using the app. The app also notifies agents when they have new leads from Trulia.com and lets them save leads and contacts.
A property search feature allows agents to see nearby listings and share them with clients. Agents can also share neighborhood information such as open-house times, driving directions, and nearby amenities like grocery stores.
"Agents are often away from the office and depend on their mobile devices for productivity. The Trulia for Agents app helps them establish new client relationships, convert leads into new business and answer client questions about properties in real time," said Pete Flint, CEO and co-founder of Trulia, in a statement.
"The app's check-in feature provides a new way for agents to highlight the listings they've toured and for consumers to build trusted relationships with agents who have valuable insight about local properties."
Trulia rolled out a consumer property search app for Amazon's Kindle Fire last month, and also has released consumer apps for Android, iPad and iPhone devices.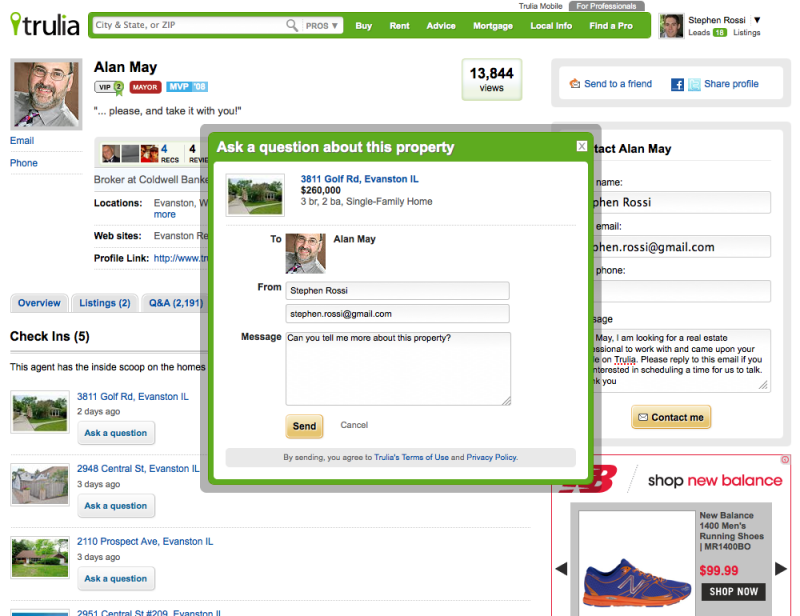 Trulia for Agents screenshot.