Property search and valuation site Zillow today released its first mobile application devoted solely to rentals.
"Renters shop differently from buyers, looking at many homes quickly, in specific locations, in a short amount of time," said Jeremy Wacksman, Zillow's vice president of consumer marketing and mobile, in a statement.
"Zillow Rentals for Android was created specifically to address their needs by organizing listings in an easily accessible way and allowing them to shop for the right home on location, in the neighborhood where they want to live."
The free app includes access to Zillow's estimated rents, called Rent Zestimates, for the 100 million homes in its database, as well as the ability to compare favorite homes side by side on a list. Both features are unique among rental apps, according to Zillow.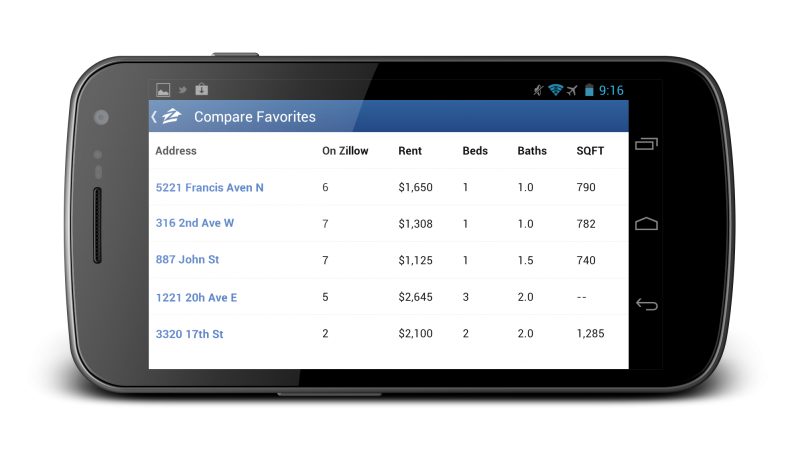 Screen shot of Zillow Rentals for Android 
Zillow's app also allows users to search by voice, trace multiple search boundaries on a map, see search results color-coded according to time on market, and receive notifications when new homes matching a saved rental search come on the market.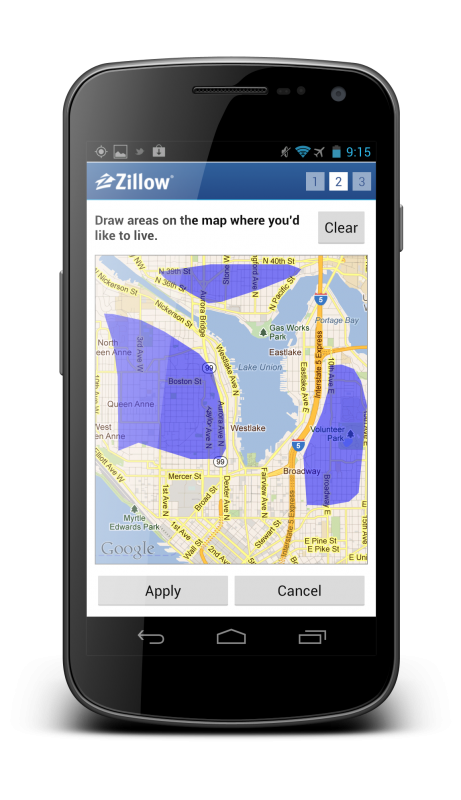 Screen shot of Zillow Rentals for Android 
When users contact an agent or landlord directly from the app, the relevant listing is automatically added to the user's saved list of favorites and time-stamped with the time of the contact. 
The app runs on Google's Android platform and is the company's 10th mobile app overall. The company offers apps that run on Android smartphones and tablets, Apple iPhones and iPads, Research in Motion's BlackBerry, Windows' Phone 7, and Amazon's Kindle Fire.