The Texas-based Austin Board of Realtors (ABoR) has revamped its consumer-facing property search site, AustinHomeSearch.com, adding new search and mapping capabilities.
The site is powered by real estate technology company Real Estate Digital and includes more than 20,000 active listings from ABoR's more than 8,500 members. A new property search feature allows users to search for properties based on city, county, ZIP code, area, subdivision and region without dropdown menus.
The site's map search now also includes an option for aerial views of available properties. The site also contains detailed neighborhood information, a mortgage calculator and enhanced Realtor profiles, ABoR said.
"Rather than competing with member websites, this portal ensures that consumer traffic goes back to the brokers and agents," said John Hensley, chief product and technology officer of Real Estate Digital, in a statement.
In June, ABoR's board of directors rejected a controversial proposal from a group of Austin Realtors that it change its Internet Data Exchange (IDX) policy to require prominent display of listing agents in favor of an IDX policy that mirrors that of the National Association of Realtors.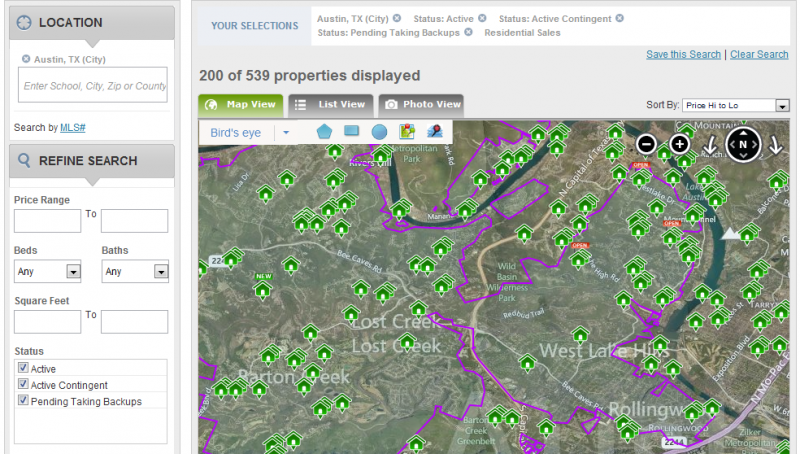 Screen shot of AustinHomeSearch.com