A Silicon Valley real estate broker says he'll list an unencumbered condo he owns for $1 in order to let the market decide what it's worth.
"There is no loan on this property, so whatever it goes for that day will be the sale price, even if it's $1," said Kenneth J. DeLeon, broker-owner of DeLeon Realty Inc., in a statement.  
Whatever the home ends up selling for, it will be harder to pin down the value of the free publicity the ploy generates.
DeLeon is hoping to draw attention not just to this particular listing — located in Mountain View, in the shadow of tech giants Apple, Google and Facebook — but also on his Palo Alto-based business.
Named by Real Trends Inc. as  the nation's top-producing real estate agent in 2011 with $275 million in sales, DeLeon announced his intentions by issuing a press release describing the listing strategy as an "unprecedented move" showcasing his "in-depth knowledge of the market and the effectiveness of his unparalleled marketing and advertising."
DeLeon told Inman News that he hopes sellers he represents will consider adopting his pricing strategy when listing with him.
"It's about innovation and change," he said.
Other brokers and agents considering similar pricing strategies may want to double-check state licensing laws and regulations, not to mention those governing advertising. If a seller is not actually willing to accept the price that a home is listed for, underpricing a listing could constitute false advertising, or a breach of the Realtor Code of Ethics.
A broker in Washington state ran afoul of regulators last year for allegedly pricing short-sale listings for less than what he knew the bank was willing to approve.
A spokesman for the California Department of Real Estate, Tom Pool, said California law "does not saying anything about the pricing of listings."
Brokers are obligated to act in the best interest of clients, and carry out their instructions as long as it is legal, Pool said. Licensees may not engage in false or deceitful practices, and can also be disciplined for false or misleading advertising.
"So, if the owner of the condo in question is willing to sell it for a buck, so be it," Pool said. If there is a reserve price, Pool said that should be mentioned.  
DeLeon, who practiced law before entering real estate, has no reserve price for the condo, which he estimates has a market value of around $350,000.
When asked if he thought he might be misleading buyers or acting unethically by pricing the condo way under market value, DeLeon said no. The facts of the sale are clearly laid out, DeLeon said, and he will take whatever the highest bid ends up being.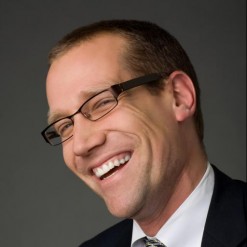 Ken DeLeon
DeLeon said he'll  begin taking offers on Thursday for the condo via a "silent auction" format. The auction will remain open for two weeks.
DeLeon said on Nov. 8, he'll take the top five bids, and conduct a final quick round of bidding before selecting the highest bid.
DeLeon says he's committed to selling the condo for whatever the high bid comes in at. "I'm hopeful it's more than $1."
He's pretty sure it will be.
This type of listing scenario requires a lot of demand, DeLeon said. And he's seen it recently.
A house DeLeon sold a couple of weeks ago was listed for about $3 million and closed for $300,000 over. And, six weeks ago, he sold his personal home for $2.5 million, $500,000 over list price, he said.
"If (the market's) going there, why don't we go to the next level?" he said.
Still, he's curious how the experiment will play out, he said. Will it sell below, at or above market value?
Next spring, DeLeon has plans to list a $1 million-plus home he owns in the area for $1.
With these two case studies as models, he hopes future sellers will follow. "Whether it works or not, it's worth trying," he said.