Most U.S. metro areas saw a decline in foreclosure activity in the third quarter, but some big metro areas in states where the foreclosure process is handled by the courts experienced double-digit increases, according to the latest report from foreclosure data aggregator RealtyTrac.
The number of default notices, scheduled auctions and bank repossessions filed last quarter dropped on an annual basis in 131 (or 62 percent) of the nation's 212 metro areas with a population of at least 200,000, RealtyTrac said. Foreclosure activity in September was lower than in September 2007 in 58 percent of the tracked markets.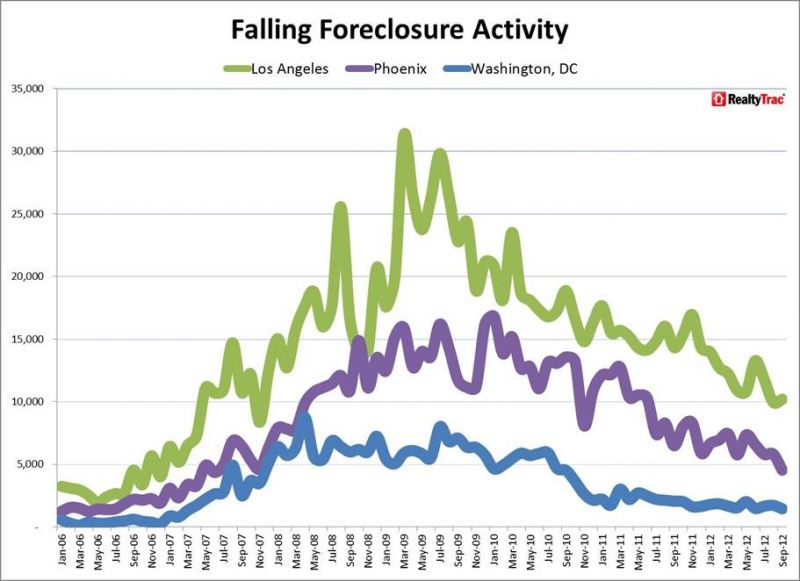 Though the decrease indicates most housing markets are "past the worst" of the foreclosure crisis, "rebounding foreclosure activity in some markets remains a threat to home price stability and growth in those markets," said Daren Blomquist, vice president at RealtyTrac, in a statement.
While 12 of the 20 largest metro areas saw decreases in filings, at least five saw big jumps in the third quarter: New York (69 percent), Tampa (43 percent), Philadelphia (34 percent), Chicago (34 percent) and Seattle (20 percent). All except Seattle are in judicial foreclosure states.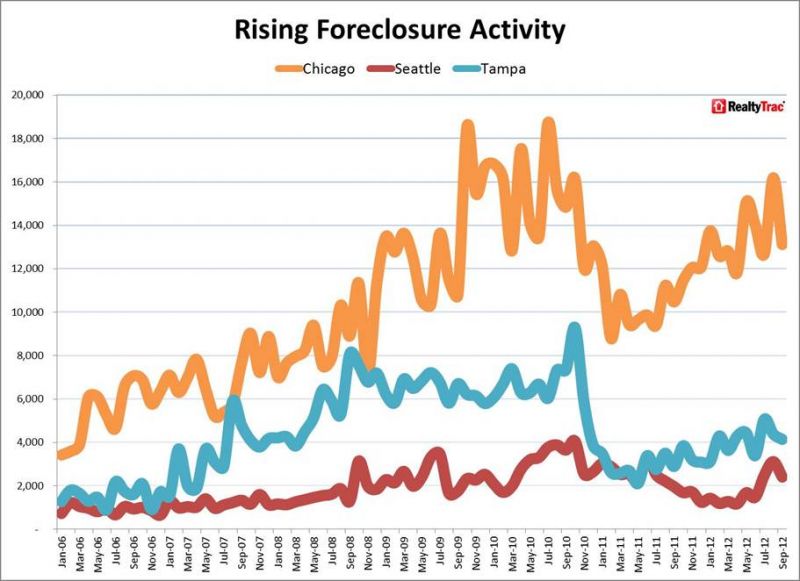 "The rebounding foreclosure activity tends to be in markets where the foreclosure process slowed down most dramatically in the last two years, resulting in a buildup of foreclosures in limbo that lenders are finally working through this year," Blomquist said.