Canadian home price increases decelerated for the ninth month in a row in January as two-thirds of local markets saw home sales decline compared to a year ago, according to a report from the Canadian Real Estate Association.
CREA is the Canadian equivalent to the National Association of Realtors. Nationally, Canadian home prices rose 3.1 percent year over year last month, according to CREA's multiple listing service-based home price index. That's the smallest gain since April 2011, CREA said.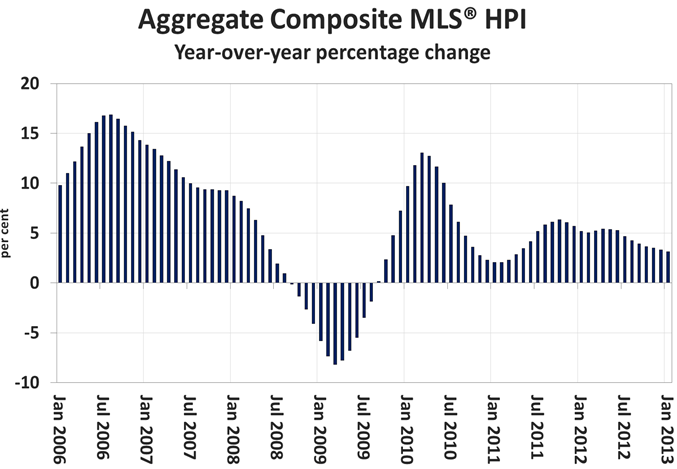 Source: CREA 
Nonetheless, all regions except the Lower Mainland and Greater Vancouver saw prices increase on an annual basis in January.
On a non-seasonally adjusted basis, the average sale price for homes was $354,754 in January, up 2 percent on an annual basis.
Meanwhile, home sales fell 5.2 percent year over year last month, though they edged up by 1.3 percent on a month-to-month basis. January was the fifth straight month in which home sales saw little change compared to the previous month, CREA said. Home sales fell significantly in August after tightened mortgage lending rules went in to effect, the trade group added.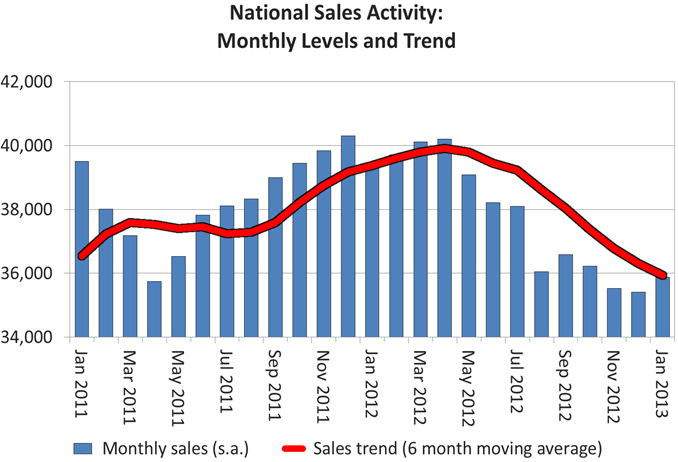 Source: CREA 
Nationally, new listings rose 1.6 percent month to month in January — the first monthly increase since September — and unsold inventory stood at 6.6 months.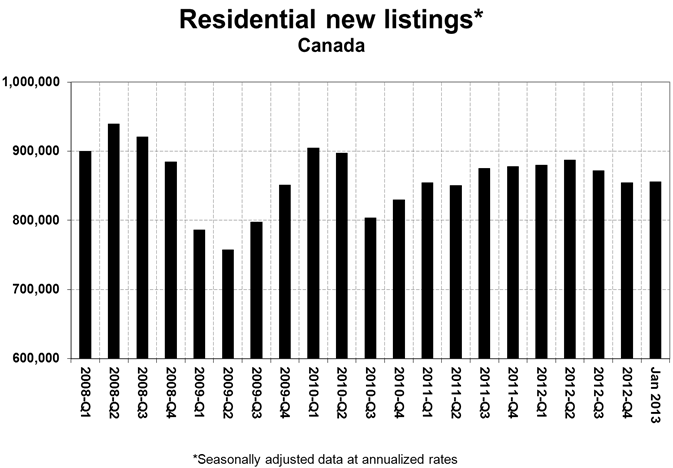 Source: CREA