Small talk
"This is a house that works for us; we don't work for the house," Yaz said, describing our new little 1920s bungalow in Los Angeles. The home functions more on mechanical than digital features (more on that later).
House talk
Los Angeles is a new American city. The house we bought was built in 1927, whereas our Greenwich Village building was constructed in the 1950s. Which is the old city? My point: L.A. is a big, diverse and weathered city, like New York City, with lots of stuff going on — including nondescript little buildings on side streets with no other identifier than a neon "Open" sign. Like any big city, secrets abound in L.A. confidential.
Fine print
If I start to whine in this column, click on the "Brad eject" tab located in the upper right-hand corner of your device under settings — a digital signal will send me a fierce mechanical jolt.
Revival No. 1 : generation chatter
I am a baby boomer, Yaz is a Gen Xer. The plan for L.A. is to remain carless. Yes, you read that right. Uber, feet and bikes.
What point are we trying to make? None. We subscribe to the values of many urban homeowners our age — no more supersized houses with three-car garages (remember, we don't want to work for the house).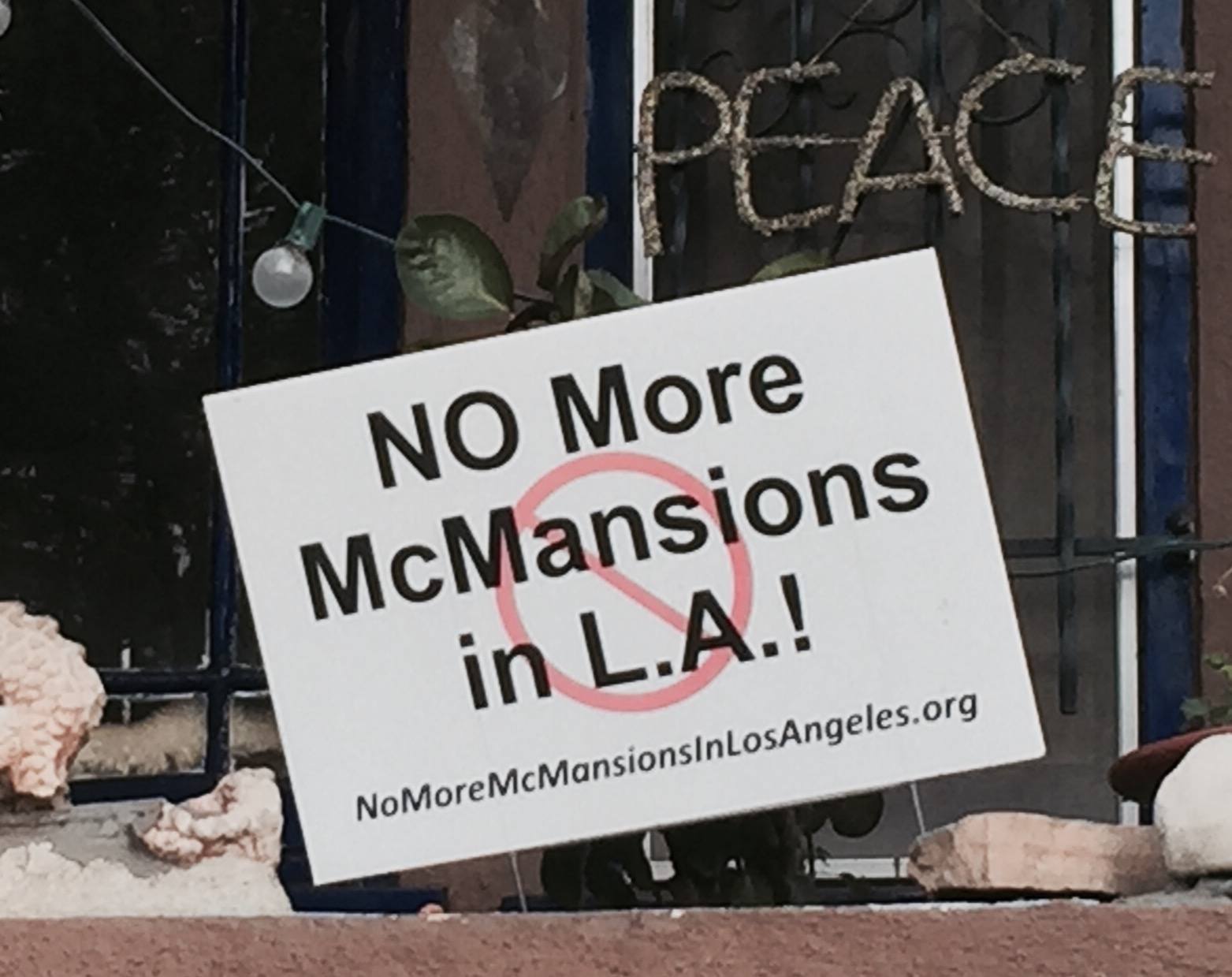 Plus, we crave a city with people different from us, a city with diverse entertainment, offbeat characters and quality health care. It must be walkable, accessible, safe and, most important, interesting. These features, which we share with many people, are why cities are in vogue for a second time. (First time: 1980s and early 1990s). More and more people do not want to spend the last few chapters of their lives in purgatory.
Revival No. 2 : island talk
Rattan furniture is also being revived. Not kidding. Yaz bought two pieces on Beverly Drive. Look for rattan to show up as backdrops in clothing designer catalogs this spring, a cultural high-five for hope and optimism. Our homes and their interiors mirror current economics and culture. Back in the day, Yaz's hipster clothing designs were peasant-like, the Great Recession uniforms, dark and even sad.
Imagine the rattan furniture with her 1970s pottery collection from Northern California, as she says, "Individually crafted by a hippie girl firing her glaze with her unique mark; no piece is the same."
We are a little tired of mass-produced products, right? Authenticity trumps Restoration Hardware, which was often about outsized houses with overstuffed furniture trying to make the right impression for the wrong reasons.
One motivation for what we buy should be what the archeologists remember us by in 100 years. Or, better yet, which items your children will want or at least get a few bucks for on eBay. Otherwise, maybe don't buy it. (Am I lecturing? Go ahead, tap eject.)
More on IC (individually crafted)
The IC trend applies to real estate as well. The indie broker phenomenon is in part shaped by broker-owners who want to do their own thing, with their own ideas and with their own mark.
Inman conducted a reader survey of independent brokers (results come out Jan. 5). Second to the economic value of not paying a franchise fee, the brokers chose the indie approach because it allows them to be nimble, local and more creative. Sounds IC to me.
Am I suggesting that franchise affiliations have no value? Of course not. A good franchise is always thinking about how not to be a mass-produced product that fails to respect the individuality of both the broker and the agent. If not, they are doomed.
Digital talk
The octopus we call a real estate transaction is intimidating, frustrating and somehow gets you to the end with too much frantic frustration. The Realtors on our transaction were competent, laid-back L.A. guys who took care of business.
An old-school escrow company handled the closing — preferred method of communication seemed to be a landline with secretaries. You felt like you went back in time to the 1970s, when you got cash by going into a bank, waited in line for a teller and wrote a check. Isn't this individual craftsmanship? No, do not confuse the two issues or I will start whining!
Our home closing felt like a mechanical experience, not a digital experience. Somewhat like our new ADT security system switch on the fobs that require you to hold the button down for a few seconds in order to work. Today, we are spoiled; thanks to Apple and other tech designers and engineers, we are used to instant results from swipes and taps that do not require you to hold the button down for three seconds.
Most mechanical devices are yesterday, which is why we collect them. A mechanical real estate transaction is old and tired as well. Don't become a collectible.
Loan talk
The mortgage process is pre-cable.
The most ridiculous paper form that we signed certified that we made our offer using a digital document and e-signatures. Imagine signing a form that declared you meant to take cash out of an ATM machine. 1970s, right, like Yaz's pottery? No. Again, two different issues.
Yabba Dabba Doo
Speaking of L.A.: Aw shucks! We missed an opportunity to buy Dick Clark's Fred Flintstone house in Malibu. That is OK; we are content with Barney Rubble's 1920s Spanish revival.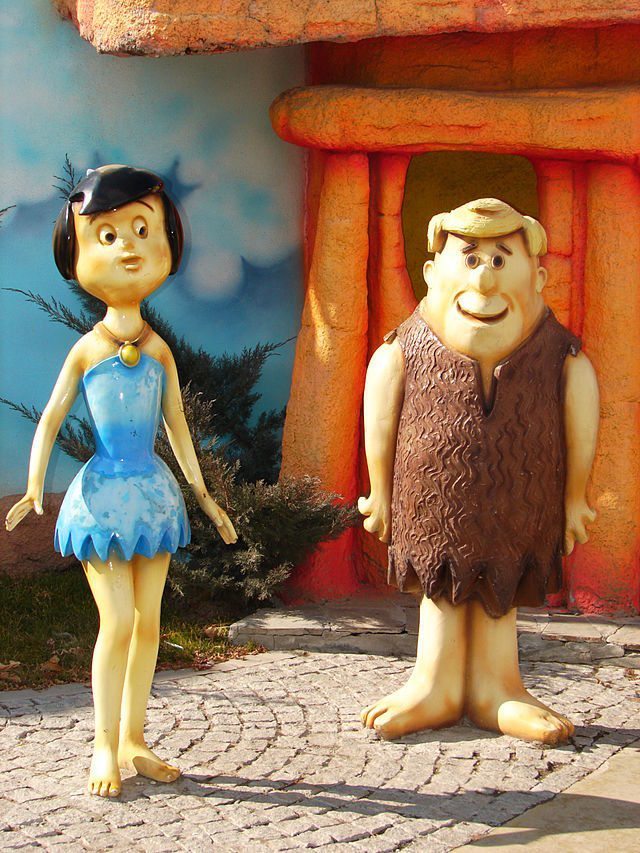 Betty Rubble: Where's Barney?
Barney Rubble: [On the cuckoo clock's perch] Cuckoo, cuckoo, cuckoo, cuckoo.
Betty Rubble: Barney, come out! What're you doing up there?
Barney Rubble: Well when you're in a cuckoo-type house, this is the safest place to be.
Onward!