Despite all the controversy around syndication, every day brokers and agents choose to send their listings to Zillow, Trulia, realtor.com and other third-party portals for two main reasons: to satisfy sellers and to generate leads.
That's according to the 93 brokers, 169 agents and 11 other industry pros who took Inman's online survey that ran from March 31 to April 7.
The cost-free opportunity to reach millions of consumers on sites featuring the most cutting-edge technology on mobile and Web does not come without concerns, however.
Syndication is not primarily about finding a buyer for the home, but about satisfying sellers who want to see their homes listed on the sites they know, the largest share of broker respondents (32 percent) said.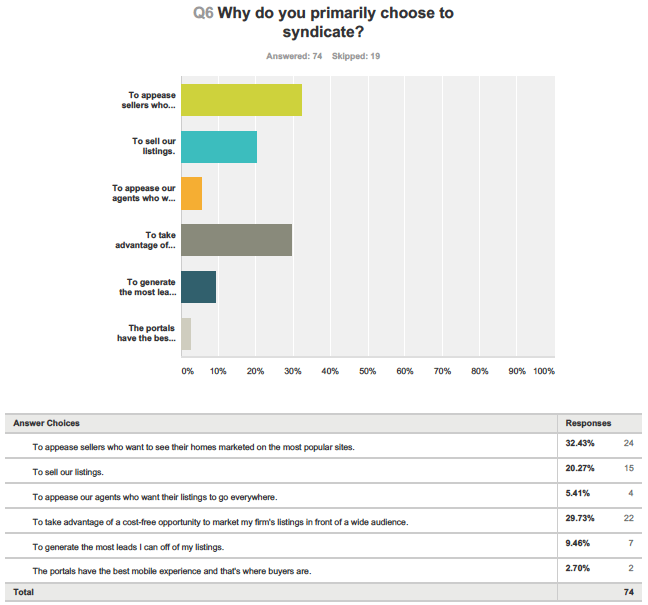 Nearly as many broker respondents (30 percent) said their primary reason for sending their listings to third-party sites was primarily about taking advantage of a cost-free opportunity to market listings to a wide audience.
That reasoning was different for agent respondents.
The biggest share of agent respondents (34 percent) said they syndicate their listings to third-party portals primarily to generate leads. That was followed by a desire to satisfy sellers (25 percent) and an attempt to actually find buyers for homes (19 percent).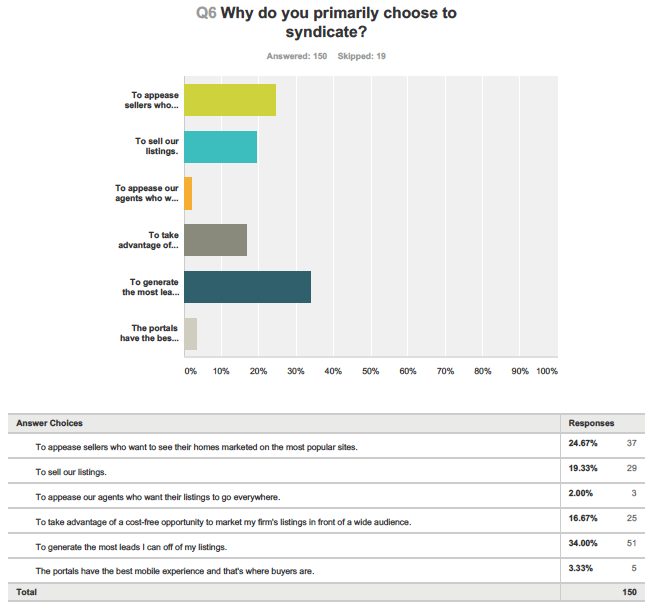 Read our comprehensive syndication report, exclusively for members of Inman Select.