Have suggestions for products that you'd like to see reviewed by our real estate technology expert? Email Craig Rowe.
The pitch
I used to travel with my dad to look at classic cars he wanted to buy. One of the first steps we always took was to verify a car's authenticity via the vehicle identification number.
Muscle cars were often altered slightly by the factory to make a version that was faster or somehow unique. These subtle changes often made the difference between a car being worth $5,000 or $50,000.
Rare, alternate models are easily impersonated by street-savvy car dealers. All it takes is the application of a fender badge or some pinstriping to make a Buick Skylark look like a GSX.
Naturally, we didn't have Carfax. We used yellowed factory guides to unravel the automotive histories of prospective investments, thick books marred with mechanic grease, chained to counters or weighed down under a four-barrel carb.
After the 2008 real estate crash, an era pockmarked by strategic defaults and grow-house squatters, agents should know all they can about the house they're about to list or help someone buy.
Well, now there's Housefax.
The sale
Housefax is exactly what you think it is: software that provides a report on the history of a house.
But only because of Carfax is it that easy to understand what it is Housefax provides. (That, folks, is called good branding.)
A Housefax starts with a breakdown of the ownership history and building permits. Homebuyers may want to know if the house was once a rental, or how long the seller has owned it. Or whether it sits on a fault line.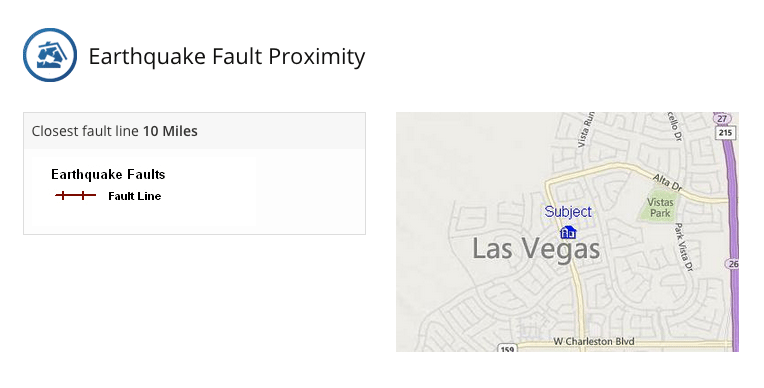 Housefax gleans the majority of its top-level data via public records. Sure, a homebuyer could easily do the same, but would they? And it's easy for you to do it outside of Housefax, too, but it's the data's role in the entire marketing scheme of things that creates value.
Housefax offers a clean rundown of a home's basic credentials, such as beds, baths, square footage and year built. It delves a bit deeper, too, listing roof surface, exterior construction type, lot size, parking, and porch and patio types. Every pertinent physical characteristic is here for you.
The transaction history is well-organized and easy to read. For example, I learned that the first owner of my house bought it new, for about twice what it's worth today. A couple of weeks later, a woman refinanced it for 30 years. (Interesting.) Seven months later, the original buyer got it back via quitclaim deed under an LLC, then lost it to foreclosure in 2008. Fascinating stuff.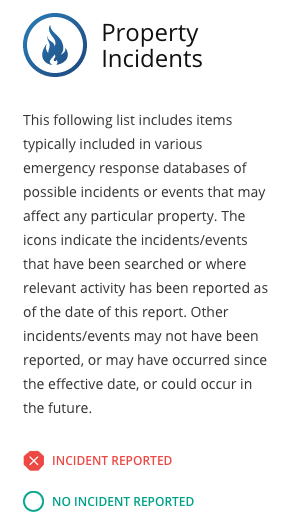 In a time of commoditized, characterless home construction, it's good to know a home has some history.
Housefax also adds a few really nice touches to its home reports. Mine included a list of nearby fire stations and noted whether those stations are volunteer or staffed with career firemen.

Housefax also provides a list of the closest gas stations and the average per-gallon cost at the time of the report.

San Francisco notwithstanding, homes subject to natural disaster are clearly prone to having their value affected. Housefax lists nearby faults, flood plains, hail exposure index, and a list of recent environmental events, like floods, major storms and wildfires.
My report missed a rather recent forest fire that, according to the qualifications of the others listed, should be on the list. In fact, the fire in question, only two years ago, was at one point the highest-priority blaze in the nation. So there may be some thin cracks in Housefax's reporting foundation.
Everyone knows how important telecommunication services are becoming to the real estate market. If I can't get a DirectTV signal, and thus, no NFL Sunday Ticket? Next house, please.
Thus, a Housefax report includes major cellular network providers and the average respective strength of signal at the address.

Agents can put away their list of local utility contacts because those also come with a Housefax report.
Carbon monoxide incidents are on the Housefax list, as are a number of other reportable accidents, like gas leaks, mold remediation efforts and nonstructural fires.
I also found out in my Housefax report that our home has never been a meth lab; so there's that.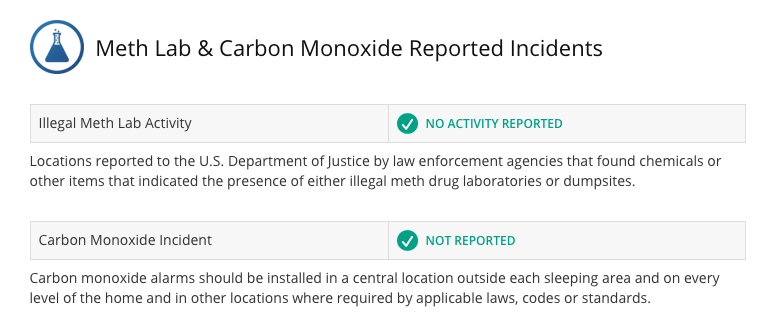 There's no question that Zillow's Zestimates are, for the most part, about as valuable as what's found underneath the home's welcome mat. A Housefax report could certainly aid in your efforts to determine a more realistic price prior to listing.
The close
Housefax also offers five-year insurance claim history reports and preappraisals.
I think a home history report is a very reasonable investment to bolster your marketing efforts. These reports look good, they're comprehensive, and they add some surprising value most agents don't think to consider when agreeing to list or help a buyer.
You don't have to present your Housefax report to your client; instead, use its content to better position yourself at the listing presentation. Every edge helps.
Especially if you're about to list a meth den.
Do you use Housefax? What do you think? Leave a comment and let us know!
Do you have a product for our tech expert to review? Email Craig Rowe.