The Money Anxiety Index showed:
Consumers are cautiously more confident; the index decreased 0.01 point to 64.8 for July.
Although the United States added 223,000 new jobs in June, many people are worried that financial crises in Greece and Puerto Rico may impact America's economy.
Since the 2008 crisis, many consumers have been reluctant to spend money.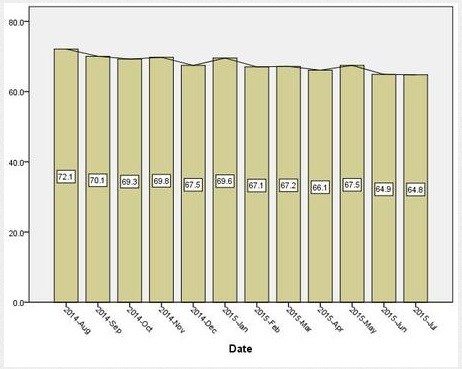 MPF's Apartment Market Research & Reports showed:
The West region posted new lease rent growth of 7.8 percent year over year.
New leases increased by 5.2 percent nationwide spanning the past 12 months and by 2.5 percent during the past three months.
Seven of the top 10 metros for new lease rent growth were in the West.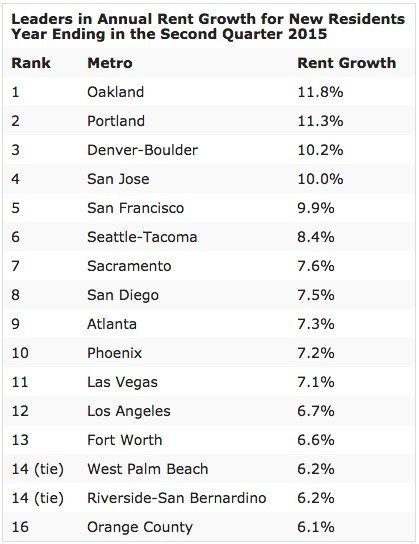 Black Knight Financial Services' mortgage monitor showed:
The principal and interest payment on a median-priced home is equal to 21 percent of median gross monthly income nationally.
Currently, the monthly payment on a median-priced home is $400 less today than it was in 2006.
If interest rates rise by 75 basis points a year and home prices appreciate by 3 percent annually, the payment-to-income ratio would stand at 27 percent by 2017.

A Re/Max Chicago-focused teardown report showed:
Construction permits were issued for nearly 2,100 new single-family homes in the Chicago area during the first four months of 2015.
New homes replacing teardowns range from 2,500 to 4,500 square feet.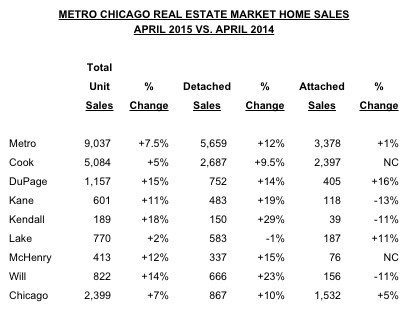 Fannie Mae's June 2015 national housing survey showed:
52 percent of respondents feel now is a good time to sell a home.
Respondents' average 12-month home price change expectation fell to 2.6 percent.
The share of respondents who believe home prices will go up in the next 12 months fell to 47 percent.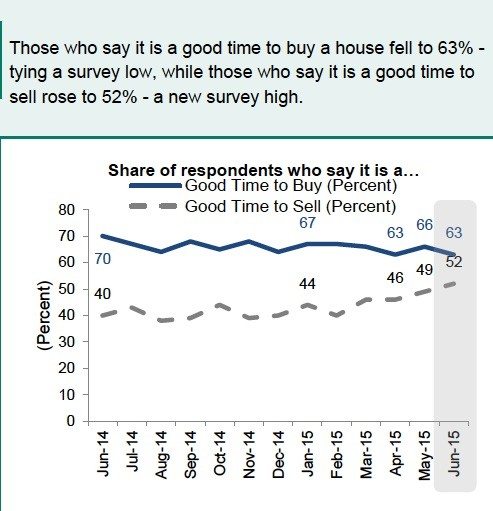 CoreLogic's home price index showed:
Home prices nationwide — including distressed property sales — increased by 6.3 percent this May compared with May 2014.
This time next year, prices will likely increase another 5.1 percent, CoreLogic predicted.
Excluding distressed sales, home prices are projected to increase by 0.8 percent month over month from May to June of this year.
The Department of Housing and Urban Development's housing recovery data showed:
Sales of new single-family homes in the first quarter of 2015 were up 9 percent from the previous quarter and 21 percent from a year earlier.
Sales of existing homes in 1Q were down 2 percent from the previous quarter, but up 6 percent from the first quarter of 2014.
First-time homebuyers accounted for 29 percent of all sales transactions in 1Q, well below the historic norm of 40 percent.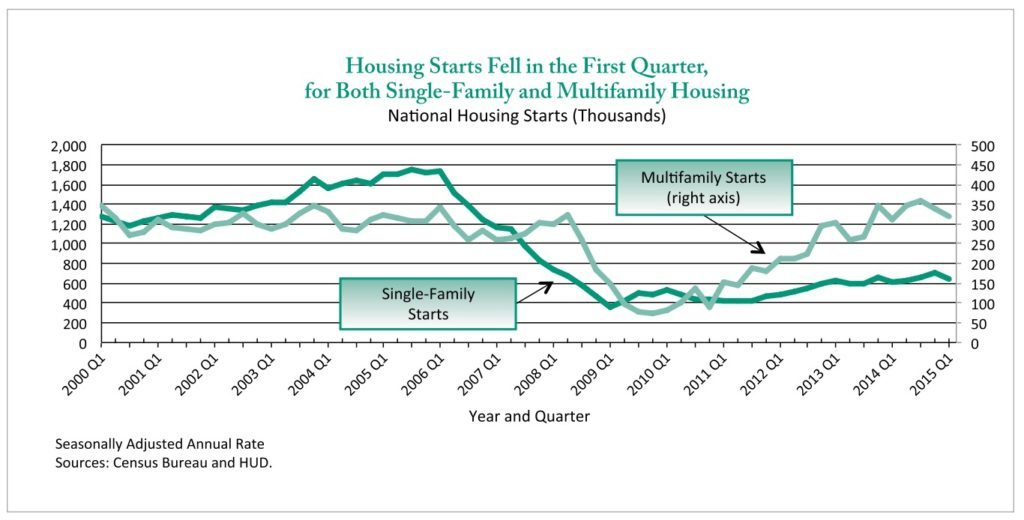 The California Association of Realtors' homebuyer survey showed:
22 percent of homebuyers who purchased a home spanning February 2014 to February 2015 were previously involved with a distressed sale and are now returning to the market.
40 percent of recent homebuyers have been first-timers.
74 percent of homes were purchased for less than $500,000, and 60 percent were bought for under $400,000.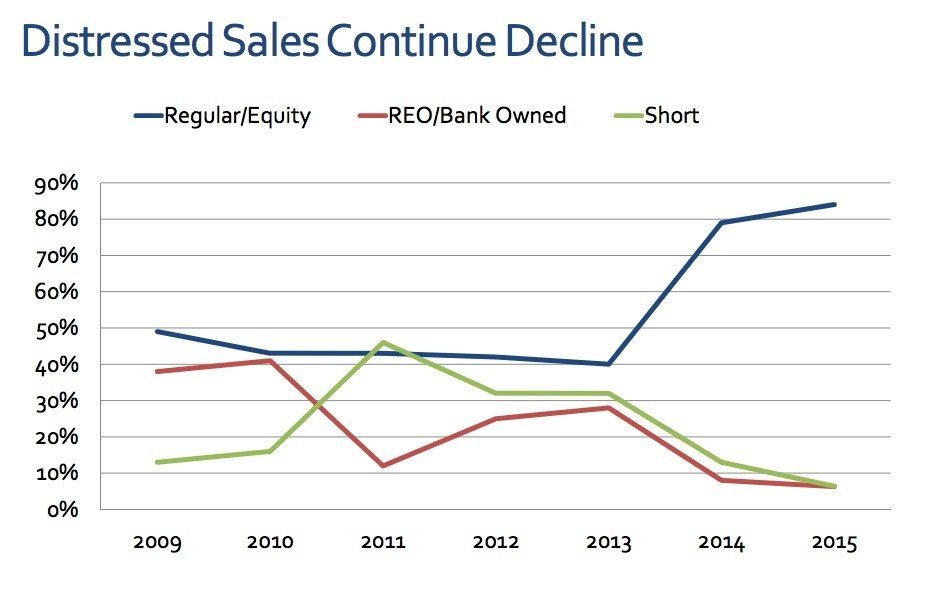 Freddie Mac's Primary Mortgage Market Survey showed:
The rate on 30-year fixed-rate mortgages averaged 4.04 percent for the week.
The rate on 15-year fixed-rate mortgages averaged 3.2 percent.
Rates on five-year, Treasury-indexed, hybrid adjustable-rate mortgages (ARMs) averaged 2.93 percent this week.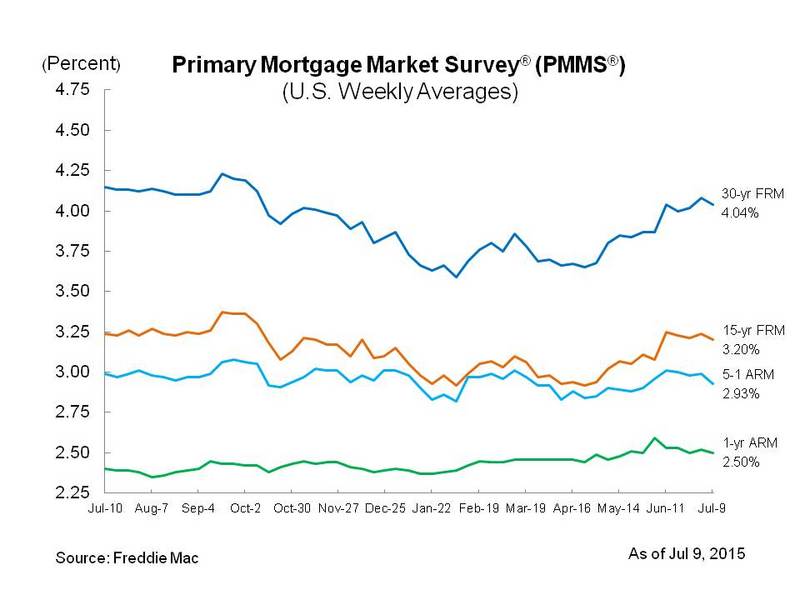 Zillow's "Breakeven Horizon" showed:
Homebuyers can break even on a home purchase in two years or less in 23 of the top 35 housing markets.
Las Vegas homebuyers who bought in 2009 are $66,043 worse off on average today than if they rented and invested in the stock market over the same time period.
Dallas-Fort Worth buyers can break even the fastest, in 1.1 years. Breaking even takes the longest in Washington, D.C., at 4.5 years, and in Los Angeles, at 4.3 years.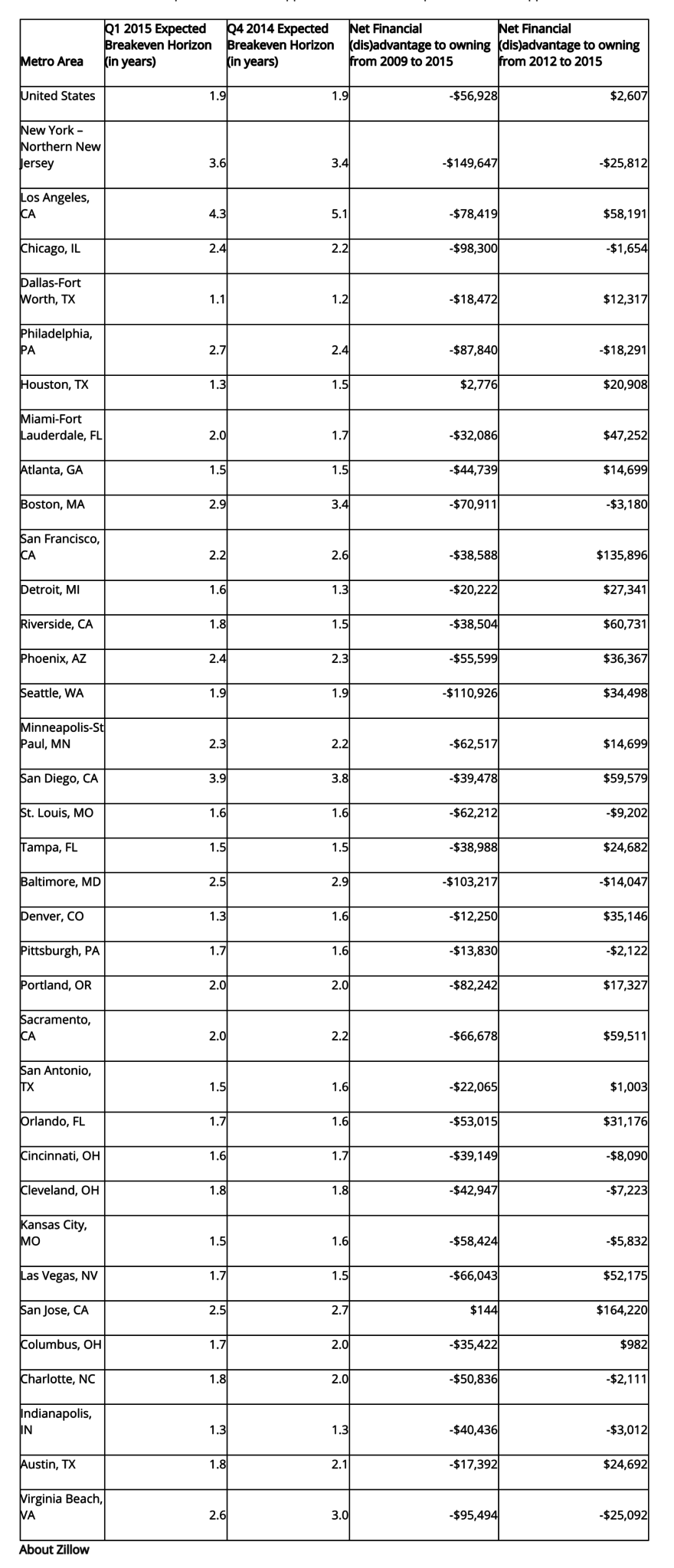 Endeavor America Loan Services' topical advisory about millennial homebuyers showed:
More than 71 percent of millennials bought single-family homes; only 18 percent bought a townhome or condo.
On average, the borrowers in Endeavor's data were around 28 years old, had a credit score of 664 and have been at their job for about three years.
The gender breakdown was 71.5 percent male and 29.5 percent female, and around 54 percent of borrowers were married with less than one dependent.
Email market updates to press@inman.com.
---
Inman Connect San Francisco is right around the corner — register now and save $200!