Real estate agents who want to use social media to strengthen their business can learn the ropes by attending a panel in Brooklyn, New York, scheduled for July 24.
Three industry professionals who specialize in social media will speak at the free event: Lisa Archer, whose team purportedly closed 301 units valued at $49.8 million 2014; Jeff Lobb, CEO of SparkTank Media, a real estate consulting company; and Nick Baldwin, whose team allegedly is on track to close $60 million sales in 2015.
The panel's focus is to teach tactics that attendees can "implement immediately and start seeing results by the weekend," said event organizer Elizabeth Ameno, an agent team leader at Keller Williams Realty Empire.
The panel will take place at Gargiulo's Restaurant, located at 2911 West 15th St. in Brooklyn, New York. It runs from 10 a.m. EDT to 1 p.m. EDT. There are about 100 confirmed attendees and room for 200 more at the venue, according to Baldwin.
Real estate agents who want to dive deeper into the ins and outs of lead generation and conversion should also consider attending Inman Connect, where speakers on a range of panels will also discuss new technologies and emerging business models impacting real estate, along with a wide array of other topics.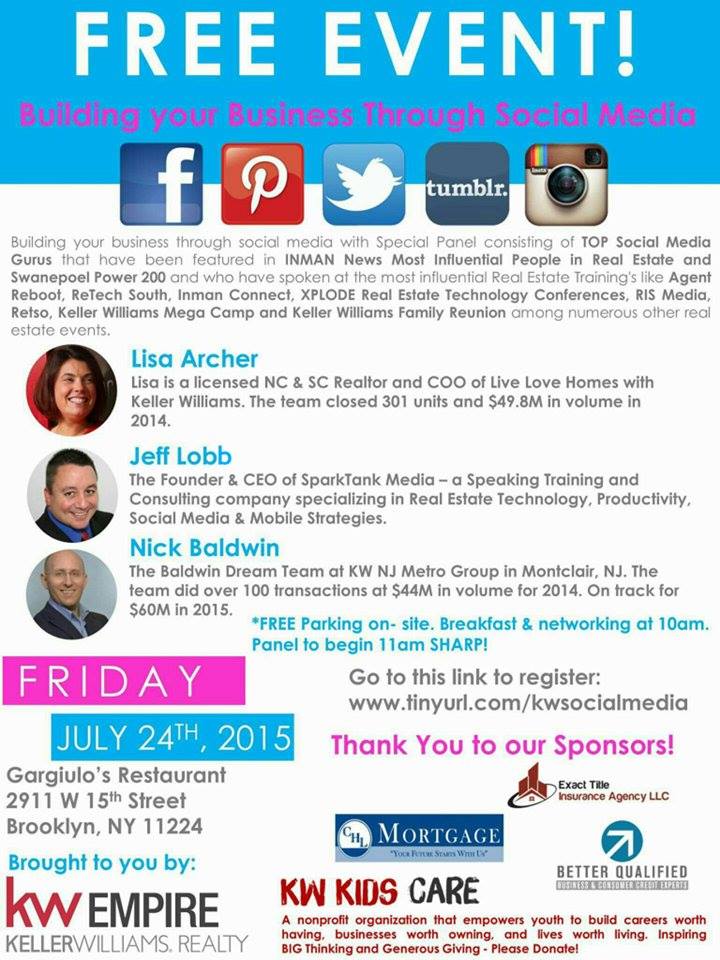 ---
Inman Connect San Francisco is right around the corner — register now and save $200!
Learn secrets from top agents to grow your business — attend Agent Connect!