Are you set up for success in 2016? Join 2,500 real estate industry leaders Aug. 4-7, 2015, at Inman Connect in San Francisco. Get connected with the people and ideas that will inspire you and take your business to new heights. Register today and save $100 with code Readers.
---
Steve Abreu is living in a mortgage technology disrupter world, and he is a disruptive guy.
After working for more than three decades as an executive for some of the nation's top wholesale mortgage lenders — including serving as executive vice president of Headlands Mortgage Co. and GreenPoint Mortgage, then president of GreenPoint and GMAC Mortgage — he's seen the ups and downs of the mortgage industry.
He helped resolve some of GMAC's legacy issues in the 2008 financial crisis and helped set up Ally Financial Inc., when it took over for GMAC and inherited its Troubled Asset Relief Program (TARP) funding.
After a six-month stint as head of originations at Ellington Management Group in Connecticut, he decided to return to the San Francisco Bay Area and solve one of the biggest mortgage industry problems he encountered during his career.
"I think the consumer gets handed off too many times in the mortgage process we have now," Abreu said.
But Abreu notes that technology is not really what's changing the mortgage industry, Abreu said — it's just one necessary component.
"A lot of the other companies out here in the Bay Area are technology companies trying to break into the mortgage business, but you have to have relationships and know who to call and talk to in order to make your business more efficient," he said.
"If you're not getting good prices on your mortgage assets, you can't offer a good price to the consumer. Even with the best technology in the world, you're not going to get the loan."
After raising enough capital with his own money and that of friends, family members and industry colleagues, Abreu founded Nexera Holding, a startup that aims to increase efficiency, simplicity and transparency in the lending marketplace.
The Emeryville, California-based company launched its "soft opening" in April with an emphasis on three attributes:
The mortgage industry experience of its veteran staff of 15.
Automation of communication, document collection and shopping for consumers.
A Web portal that gives customers the ability to view the status of their loan application and communicate with closing stakeholders throughout the lending process.
Nexera operates two different brands. The first, Newfi, is a consumer-direct business model centered around the company's Web portal that gives consumers a single-point-of-contact system with Nexera's 250 loan officers.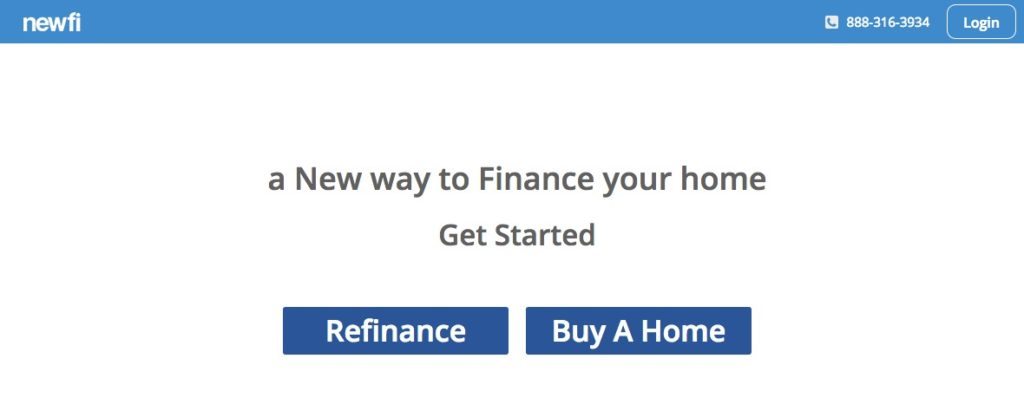 "A single point of contact for the consumer is critical," Abreu said. "Our customers are able to know what's going on with the loan and are able to track loan offers and know what's going on with the loan at all times. They don't have to call us, because they will see it in the system."
Nexera's second brand is Blustream, a wholesale mortgage channel that works with 35 mortgage brokers across the West Coast, "the type of folks with whom we had relationships in the past who send us packaged mortgages, which we underwrite and sell," Abreu said.
"We're able to sell to the big aggregators like Wells Fargo and PennyMac because we know a lot of folks there and they trust us to produce good paper that allows them to go into their mortgage-backed securities. We don't have to sell to the little guys," Abreu said.
All of the brokers are approved by Comergence Compliance, a third-party, due diligence service provider. In fact, a central component of Nexera's business model is that it outsources many essential functions to third-party vendors, enabling it to streamline its costs, Abreu said.
"It's hard to make money if you have to carry extra bodies in our business model," he said. "As rates swing — and they have been moving around a lot in the last two months — our business can change by 30 percent to 40 percent, just with a quarter-percentage rate move. We have outside vendors perform many tasks who work off our system. This allows us to keep our costs consistent in all rate environments.
Nexera is currently operating in California, Oregon and Washington. After focusing on these states and building its proof of concept, Nexera anticipates being approved to do business in nine other states in the next few months.
Next up are Colorado and Arizona, which the company plans to add to its business by the end of the summer.
Phase two of the company's plan involves pulling a consumer's tax returns and bank statements without the consumer having to sign a release. Nexera also plans to launch a portal for Realtors to enable them to track buyers' applications "so they don't feel detached from the process," Abreu said.
"We want to grow this into a national platform to focus on a consumer-direct business and how we deal with Realtors through products, execution and service," Abreu said.
---
Inman Connect San Francisco is right around the corner — register now and save $200!
Start Inman Connect SF off right! Choose from three powerful events on Aug. 4. Reserve your spot now for Agent Connect, Broker Connect and Tech Connect.