Stephanie Lanier is co-founder and broker in charge at Lanier Property Group.
Why do you stay independent when there are so many great franchises to join?
Now that I have been around the industry, I have found other indies that I may have wanted to join. But when we were first starting out, I didn't think a traditional franchise would allow us to differentiate ourselves enough. It would create three layers of branding: corporate, local and then at the agent level. I wanted to remove at least one layer.
A brand within a brand is a challenge. I wanted to control the entire process; I wanted every single touch point in our clients' experience to be well-crafted.
I think one way to compete in a competitive market is to make the details matter. To anticipate what the client needs before they need it. To make sure the entire experience is cohesive, expected to a certain degree but also creating moments of delight.
When did you decide to launch your independent brokerage and why?
I wanted to launch it in tandem with my real estate career. I never considered any other thing.
What factored into that decision?
It is hard to talk about creating LPG without talking about our son Oliver. He was diagnosed with a rare genetic disorder and his medical care is extensive and expensive. Our "why" is really strong and it compels us to do what is necessary to grow a company from scratch. It is a very crazy thing to do.
Why did you think it was the right time and the right move for you?
I was a Realtor for three months before starting our indie with my husband (who had worked in the industry for eight years at that time). I never thought of doing anything else. The three months at a very low-key brokerage was always a stepping stone for us.
How old is your brokerage?
We just celebrated our three-year birthday as an indie brokerage!
What was the biggest challenge you faced in getting your brokerage off the ground?
Because I began real estate when I started the brokerage, the first step was to make sure that I could be a good real estate agent. Once that was under my belt, I slowly built a team, then became the broker-in-charge, and now we are in recruitment mode.
I wanted to make sure that I know what our agents need, what they are facing, and I wanted to take time to fall in love with the industry, to learn the nuances and know how to serve the team I was building.
What was the easiest part of getting your brokerage off the ground?
Making the decision to do it. It seemed like the only clear and logical decision with the other players in town. Once you decide to go in, you go all in.
What's your approximate agent-to-staff ratio?
Four to one.
Are you part of an independent brokerage network?
We are thrilled to be a part of Leverage Global Partners.
What's the quirkiest thing about your firm?
Where do we start? Our culture in itself is unique and quirky. We have a manifesto that is our cultural foundation. We celebrate the start of the week with Massage & Margarita Mondays. We do revenue sharing. We read business books together and incorporate discussion time into our sales meeting.
Describe your office. Where is it located? What does it look like?
We work in a "co-working" space in midtown Wilmington, North Carolina. Our space is a combination of offices for our staff and broker-in-charge and cubicles for each of our agents in the center of the space.
The cool thing about working in a co-working building is the connection you make with the other businesses you are surrounded by every day. We are working side by side with other startups — from tech to design to IT — who are equally as aggressive and hungry as we are, so the energy is great.
In the same regard, there are a few heavy-hitters working in the space who mentor us and have guided us tremendously this year. Our office looks beautiful with a gallery wall holding Sprinkles, our taxidermy unicorn that looks both whimsical and like a bad ass.
We want our physical space to radiate our core beliefs. Our brand colors are black and white and we accent with gold. We have a bar cart for entertaining our clients and our popular manifesto hanging on our wall. You'll find working boards with ideas for our publishing projects, brainstorming and revenue diversification plans.
What kind of floor plan do you use?
A few private offices, mostly agents in an open space.
How many agents and offices do you have?
We have one office, eight agents.
How do you recruit new agents?
Our recruiting strategy includes utilizing social media, YouTube and traditional hand-written notes to top-producing agents in the area.
Where and how do you market your brokerage?
Because we are small, we are very strategic. We look for the weaknesses of our competitors and try to deliver in those areas. We focus on a rather small geographic area, so this helps us with our marketing efforts.
We have a creative director on staff. We rely heavily on a rather complex digital marketing plan comprising aggressive advertising, social media, Curaytor and our website. We also do high-end mailers as part of co-farming campaigns tied to landing pages for tracking.
We have also done a little bit of print marketing, like purchasing the cover of a high-end local magazine. We have found we have specific strengths in events, design, PR and data analysis.
Do you have office parties? What are they like?
We are all about parties, of any kind.
From in-office celebrations like Margarita Mondays, to quarterly team outings like retreats, bowling and paintball, I'm happiest when I am hosting and entertaining, so I put those skills to use often.
I also host pop-up parties as part of our marketing strategy. We bring the ice cream truck to neighborhoods we are actively farming to meet and greet neighbors and are constantly striving to host the best open house and broker luncheons around.
Describe your brokerage's digital presence.
Our firm is comprised of very tech-savvy team members and our marketing strategy is heavy on the digital side. We work with several sophisticated systems for capturing leads online through our website and Facebook.
Our Facebook presence is one of the largest in the industry in our area. We engage with our customers that way to market properties (tied into a lead-generating system from Curaytor), run fun contests and giveaways with the community, and really use the platform to build our brand.
Our website traffic has doubled in a year, and a lot of that has to do with the platform of Placester — which has an easy, clean search tool and regular blogging. We blog about our firm or properties each week, which is a big traffic-driver.
We also use video in our market differently than most other firms — be it for property videos or more professional company ones. We also heavily advertise on Zillow in our key ZIP codes.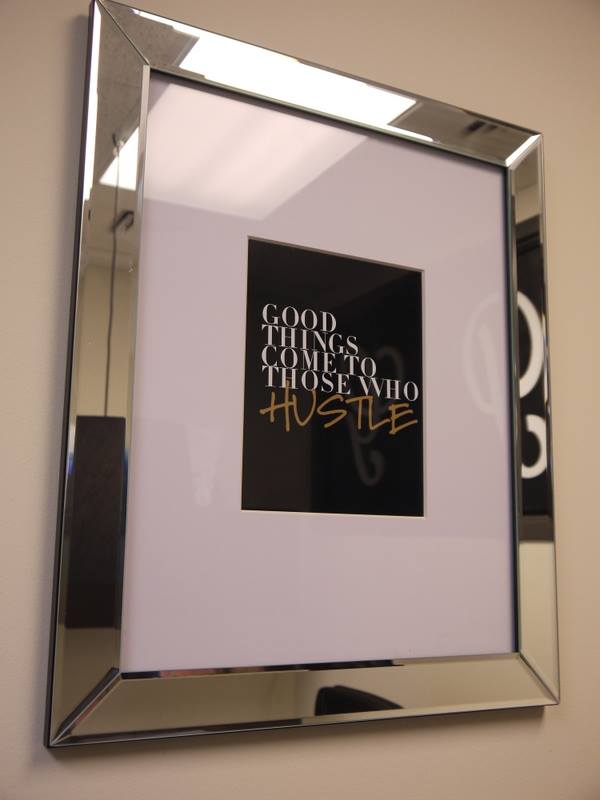 What sets your brokerage apart? What makes you different from your competition?
We work as a team. We're reading "Think and Grow Rich" by Napoleon Hill — the entire company is doing it together. We are super committed to growth. We have minimum sales requirements and do not charge our agents monthly fees.
What's the biggest business improvement you made last year? What's the biggest improvement you have planned for this year?
Hiring a creative director was the best move we made last year, but it didn't begin until this year. This year we are publishing some key print pieces to keep building out our brand collateral for our agents. Also, I am joining a fellows program that is two years long with other broker-owners.
Are you an independent broker who'd like to participate in our profile series? Email amber@inman.com.