Are you set up for success in 2016? Join 2,500 real estate industry leaders Aug. 4-7, 2015, at Inman Connect in San Francisco. Get Connected with the people and ideas that will inspire you and take your business to new heights. Register today and save $100 with code Readers.
---
1. Praca da Catedral, Maringa, Brazil
On a morning where a dense layer of fog hung around the city of Maringa, one drone enthusiast sent his drone high above the fog and managed to capture this!
2. Lost Island, Taha'a, French Polynesia
Waiting for sunset, drinking a Hinano in warm water, rain clouds behind forming a beautiful rainbow — a picturesque photo of Tahitian life.
3. Mo'orea, Tahiti, French Polynesia
Capturing natural beauty, snorkelling with sharks.
4. Worcester, Devon, United Kingdom
The beauty of the English countryside; one tree, dense fog, a breathtaking sunrise.
5. Keyhole/Pfeiffer Arch, Pfeiffer Beach, California, U.S.
During the weeks surrounding winter solstice, the sun sets at the perfect level behind the arch on Pfeiffer Beach in Big Sur, California.
6. Concordia, Baltoro Glacier, Karakoram, Pakistan
After a multicopter flight, this little gem was discovered — a glacial river, carving its way through the ice at Concordia, the beginning of Baltoro, one of the longest glaciers on the planet.
7. Convention Centre, Joao Pessoa, Paraiba, Brazil
Sunset over the Convention Centre.
8. Futuroscope, Jaunay-Clan, Poitou-Charentes, France
A stunning view of the Futuroscope theme park.
9. Margaret Hunt Hill Bridge, Dallas, Texas, U.S.
A breathtaking view of the Margaret Hunt Hill bridge in Dallas on a cloudy day.
10. Rheinparkweg, Köln, Germany
The CRAFT Women's Run, Koln, Germany.
11. Argyle St., Sydney, Australia
Sydney Cove, where Circular Quay is now located, was the site of the initial landing of the first fleet back in 1788.
12. West Street, Brighton, East Sussex, United Kingdom
A beautiful sunset over picturesque Brighton.
13. Shoreham Beach, Harbour Way, Shoreham-by-Sea, West Sussex, United Kingdom
A breathtaking panorama of Shoreham beach at sunrise.
14. Mount Olomana, Kailua, Hawaii, U.S.
The low cloud cover as the sun rose; the clouds blew off the peaks and created this amazing scene.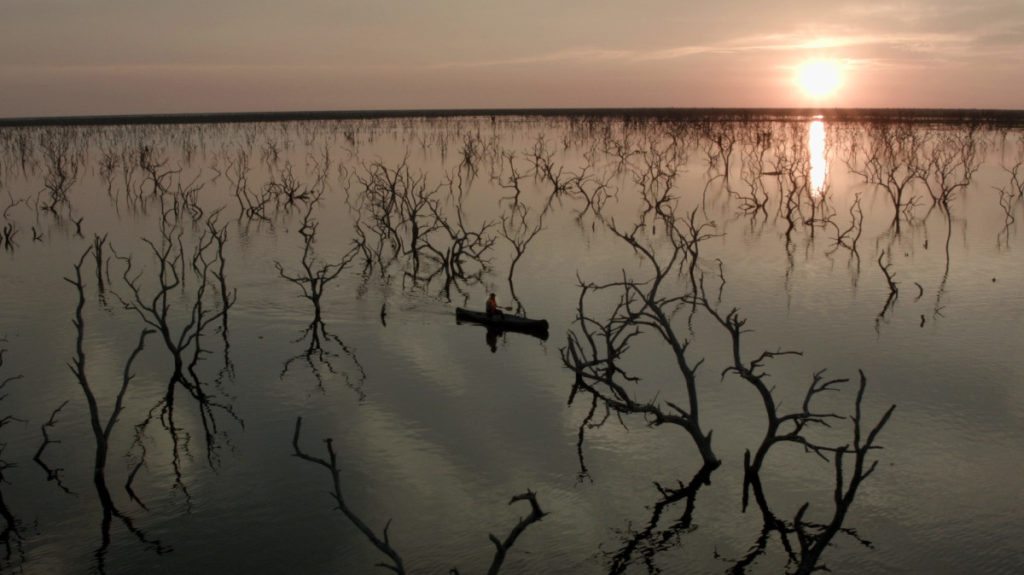 15. Banado La Estrella, Formosa, Argentina
Rowing at sunset over a magical and surreal landscape.
16. Coral Garden, Taha'a Lagoon, French Polynesia
Snorkeling in the coral garden of Taha'a Lagoon.
17. Mokulua Islands, Kailua, Hawaii, U.S.
This is a truly stunning view of the Mokulua Islands at sunset.
18. Rila Mountains, Samokov, Samokovska, Bulgaria
Another breathtakingly beautiful sunset, the Rila Mountains in Bulgaria.
19. Praia Vermelha, Rio de Janeiro, Brazil
Rio's stunning beach sunset over Praia Vermelha.
20. Mont Saint-Michel, France
Every 18 years, a super tide rushes into the English Channel and covers a pathway leading to Mont Saint-Michel, turning it into an island.
21. The Great Belt Bridge, Halsskov, Denmark
A summer sunset overlooking the Great Belt Bridge: the world's second-largest-span bridge.
22. Naxos Island, Chora of Naxos, Cyclades, Greece
A luxurious summer over the Greek island of Naxos.
23. Dracula's castle in Bran, Brasov, Romania
Winter over Dracula's castle in Bran.
24. Sibiu – Hermannstadt, Sibiu, Romania.
A stunning sunset over the city of Sibiu.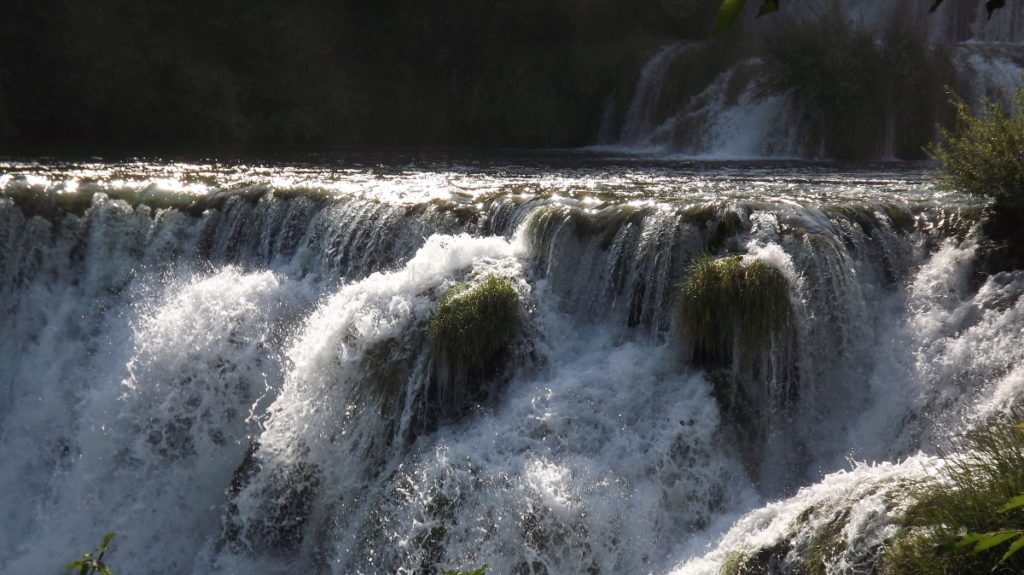 25. Waterfalls Krka, Krka National Park, Croatia
A stunning angle of the Croatian national park waterfalls in Krka.
---
We as a species have always been intrigued and fascinated by the idea of flight. A look at our history can tell you what happens when an idea plants a seed in our minds.
It's not all that surprising that the idea of flying machines that can gather real-time data, images and be flown remotely has had a massive impact on the world.
We've all seen camera pans over mountains, stunning vistas or some other wide, sweeping landscape. Aerial photography and videography captures some of the most stunning images out there.
But gone are the days of ridiculously priced aerial footage or images. Drone photography allows you to capture that same kind of landmark footage for much cheaper.
All that's needed is a remote-controlled drone (also called an unmanned aerial vehicle, or UAV) and camera equipment.
What are drones, though?
A drone is simply a small-scale aircraft. Most commercial drones are quadcopter variants, which is lifted and propelled by four rotors, piloted either autonomously by onboard computers or by a remote control.
In recent years, drones have been used by the government and military, generally when it's potentially dangerous to send in a human, or for information reconnaissance because they don't tire. The latest developments in modern technology and the drone market have allowed companies to manufacturer commercial versions for consumer use.
This article was written by MyOffers.co.uk For a chance to win a drone of your own, and many more gadgets, visit them online at MyOffers.co.uk.