Video has traditionally been difficult to leverage through email
Connectivity with popular third party products is a sound strategy for increasing adoption
Video has an array of application beyond showcasing a listing or introducing your company
Have suggestions for products that you'd like to see reviewed by our real estate technology expert? Email Craig Rowe.
BombBomb is video email software.
Platform(s): Browser-agnostic; iOS and Android.
Ideal for: Any agent or team looking for a market differentiator or more effective email marketing strategy.
Top selling points:
BombBomb integrates with many of the most used real estate CRMs and sales database tools.
It's very easy to set up and use.
Email list segments can be set up quickly.
Things to consider
Know your audience. There are plenty of prospects in your database who will not be compelled by video email.
Also, understand timeframes and the context of the message. In some cases, a phone call will be more effective.
Full review
Have you ever read a screenplay? I read them often.
A great script serves as the seed of an Oscar win. But it takes people to bring what's seen and heard on the page to life.
That's the difference made by BombBomb's video email tool.
Clinical, business-like messages turn into relatable, engaging dialogues.
Most agents are using video to push listings, not relationships.
Clinical, business-like messages turn into relatable, engaging dialogues.
Better stated, video isn't being used to sell you, it's being used to sell your properties. I think BombBomb can do both.
Messages can be sent to one or many. All you need is the camera on your laptop or mobile device. The interface was carefully designed to ensure a minimal learning curve.
Videos are framed in a branded viewer with your contact information, links or additional calls to action. Videos open in a separate window.
If using BombBomb's Gmail embed, users are notified when a video is watched and prompted to respond with either another video or standard message.
In Gmail, a "Send Video" button fits in the native interface, eliminating any need for separate log-ins.
There's no doubt BombBomb's success stems in part to its developers' dedication to flexibility with third-party sales tools as well as to ease of use.
BombBomb has connections with SalesForce, Wise Agent, TopProducer, Zillow, TeamLeads and a few other recognized sales contact managers.
Zillow advertisers will benefit from setting up BombBomb auto-responders that are delivered when a prospect registers for more information.
Recipients of a video message can also reply with a video if so inclined, even if they don't have a BombBomb account. When sent, such messages are stored in your account or CRM for archival in the contact's record. Consider this feature for requesting testimonials from recent sales.
The admin interface tracks general engagement metrics like opens, shares and clicks, and it allows for the creation of campaigns.
A standout feature is a one-click segment creator for each point of engagement.
Users can create a list segment from contacts who didn't open your message or reply with a "Thank You" video to those who did.
Like MailChimp and Constant Contact, BombBomb is set up for long-term email engagement, not just responsive messaging.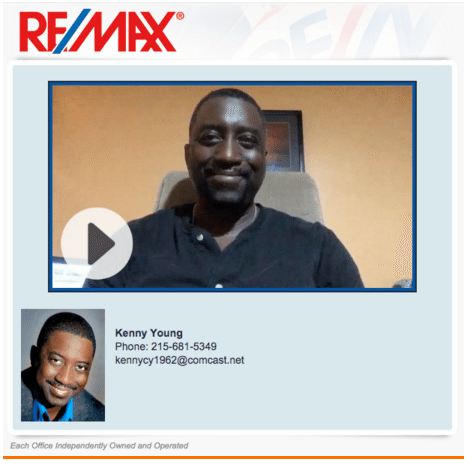 Agents should consider the benefit of recording minute-long market updates or community overviews for bi-monthly sends to prospects and previous clients.
The applications of BombBomb are many. But yes, you can overuse it. I wouldn't abandon writing an email or picking up the phone.
Used correctly to communicate an accepted offer, suggest a new listing to a buyer contact, announce an open house or handle a challenging facet of a sale, video can be a great deal more effective than standard messaging.
Have a technology product you would like to discuss? Email Craig Rowe.