Inman is profiling leaders in the real estate industry. Here's Gary Malin, President at Citi Habitats.
Why'd you decide to join your company?
I was acting as Citi Habitats' attorney and became increasingly involved in the company's day-to-day operations. After a few years, the company's founder asked me to become COO and help him build and grow the firm. It was an offer I couldn't refuse!
Describe a time when you felt particularly insecure about the future of your company. How did you bounce back?
During the 2008 economic crisis, everyone in real estate was in crisis mode due to the uncertain economic times. Citi Habitats was able to weather the storm — and actually thrive — because of our significant presence in the rental market. During the recession, this segment boomed in New York City, as would-be buyers played "wait-and-see" when it came to buying or selling a home.
Due to the increased demand for rental housing, our firm was able to grow this segment of our business significantly, while other less-diversified firms were forced to close their doors.
What would you describe as your company's biggest victory since you joined it?
We are in the midst of Citi Habitats' biggest victory as we speak. Over the past few years, our firm has transformed who we are and how we operate. We have been building state-of-the-art new offices that are designed for how agents conduct business in the 21st century, and we recently launched a completely new, easy-to-use listings system.
But we are not done yet. In a few months, we will roll out a brand-new CitiHabitats.com. This new site will offer features never before seen on a real estate brokerage site and provide the ultimate client-friendly experience.
What's your favorite activity outside of work and why?
I'm a family guy, and I love to watch my son play lacrosse and my daughter sing because it's amazing to see them grow as individuals.
I'm also an avid golfer and enjoy playing a few rounds with colleagues and others in the industry. It's a great way to forge business relationships in a more personal setting.
What's your favorite classic piece of literature and why?
"The Catcher in the Rye," by J. D. Salinger — because it's a classic coming-of-age story. I read this book in high school, and it has stayed with me to this day.
Are you the first entrepreneur in your family?
My father is a true entrepreneur. He took over his father's commercial real estate firm and greatly expanded it.
Real estate is in my blood, and I've learned a tremendous amount from my dad. He is a strong believer in ethics and integrity, ideals that have shaped the way I run Citi Habitats.
What's been the biggest obstacle your business has encountered, and how have you dealt with it?
The real estate business has changed, and agents need to embrace this new reality. In years past, agents were generally one of the few resources apartment-seekers had to turn to for market information.
In the past few years, there has been a huge increase in the number of real estate data sites, which is a great thing for consumers. However, clients sometimes think the information they have is much more valuable than it is. It still takes the human element to complete the puzzle.
The role of agent has shifted — from gatekeeper to trusted advisor. Our company has been able to adapt, and we are making a significant commitment through upgrades in our facilities and infrastructure to meet the modern needs of agents and clients alike.
What puzzles you most about the industry?
It puzzles me that some agents fail to realize they are in a customer service business and their clients' needs are paramount. Keeping the focus on the client will lead to a long and successful career. Our agents know their job is to help people make smart real estate decisions.
What is the most important lesson you've learned about building a business?
Be decisive and take action when needed.
What's the most overrated real estate technology?
I have to say all technology is overrated — because no matter how advanced the tools, they are worthless without the right people operating them. Technology without the human component is not a winning formula.
How will the role of the real estate agent change over the next five years?
The resources available to real estate professionals will continue to evolve, but the role of the agent will remain the same — to offer knowledge and guidance to clients to ensure they make smart real estate decisions.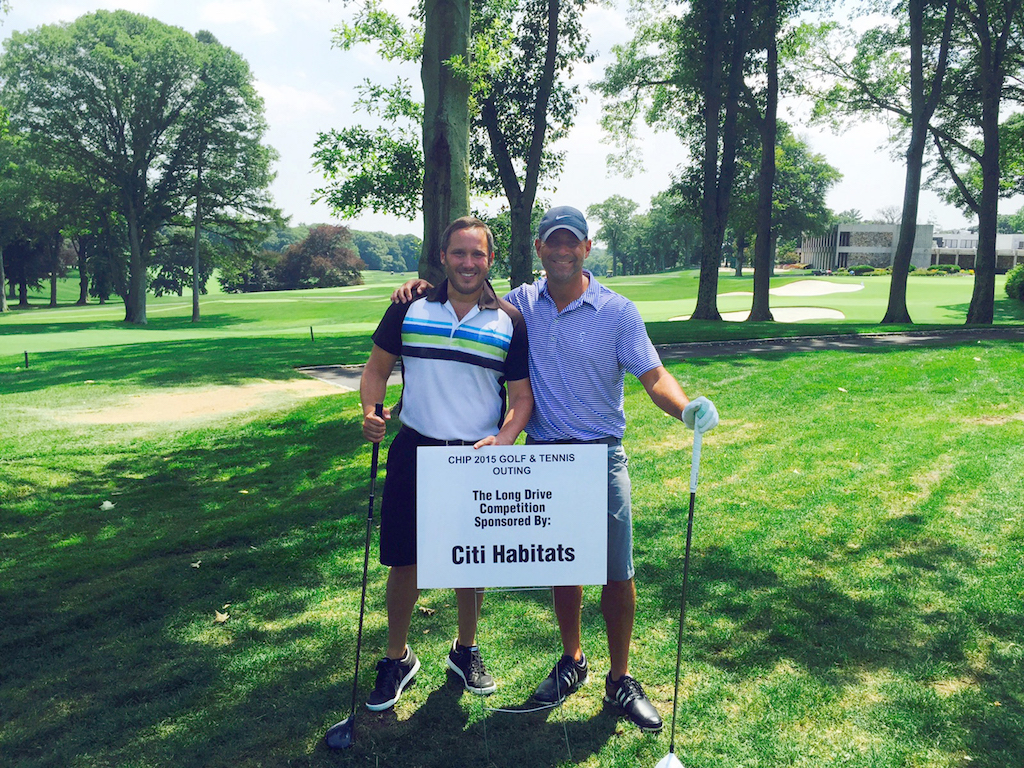 What motivates you more: power or money?
I always tell my agents I work for them, so I'd have to say "money."
What is your biggest professional fear?
Complacency. As the saying goes, it's not what you learn on the way to the top, it's what comes after that matters.
What is your biggest personal fear?
I'd have to say losing a good work/life balance. It's important for me to be there for the milestones in my kids' lives.
Who do you respect most in the industry?
I respect Citi Habitats agents the most, as they have the hardest job in this business. They are my eyes and ears on the street and know the market better than anyone.
And nothing's better than getting a call from a client who's thrilled with how they were helped by one of them. It's the reason I come to work every day.
Are you a real estate leader who'd like to participate in our profile series? Email amber@inman.com.