NAR's startup accelerator, REach, is accepting applications until January 31, 2016.
Enrollees get mentorship, education and exposure in the industry.
Graduates, which include SmartZip, BombBomb, Updater and The August Smart Lock, have raised more than $35 million in follow-on financing.
The National Association of Realtor's tech startup accelerator, REach, is now accepting applications from startups interested in leveraging the trade group's expansive network to make inroads in the industry.
REach, which is overseen by NAR's strategic investment arm, Second Century Ventures, will accept applications for its 2016 class now through January 31, 2016.
The nine-month program offers startups education, mentorship and exposure in the real estate industry to grow their businesses and potentially expand into adjacent markets including insurance, mortgage and financial services, Chicago-based NAR said in a statement.
REach has attracted startups focusing on a range of areas including big data, marketing automation, business productivity and lead generation. Notable graduates include SmartZip, Updater, BombBomb and The August Smart Lock.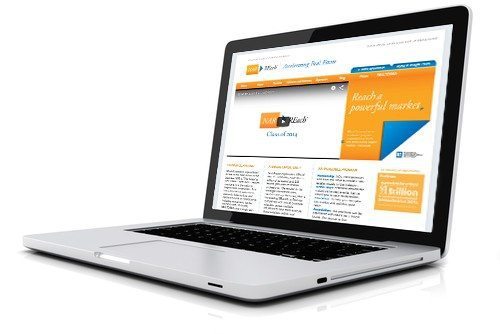 REach's website says that participants must pay a "nominal marketing fee and a small percentage of common stock." In the past, that marketing fee, paid to Second Century Ventures, could total up to $25,000 and the equity stake, also paid to Second Century Ventures, was between 2 and 5 percent.
News that REach is looking to bring on its latest crop of startups comes not long after the woman who oversaw Second Century Ventures and REach at NAR, Constance Freedman, revealed that she was launching a venture fund unaffiliated with NAR that builds on the REach and Second Century Ventures models. 
REach is open to startups in a variety of growth stages, not just newborns. Past enrollees have included one firm that had already raised $50 million, another with "a revenue run rate greater than $10 million," and graduates of other accelerator programs including Y Combinator, and those backed by prominent investors in the venture community, including Andreessen Horowitz, Bessemer, Madrona, Maveron and many others, according to NAR.
NAR said benefits of participating in REach include:
Mentorship from more than 300 real estate thought leaders and executives, including Budge Huskey, CEO of Coldwell Banker; Sherry Chris, CEO of Better Homes and Garden; and Elie Finegold, senior vice president of Global Innovation and Business Intelligence for CBRE.
Access to a group of more than 4,000 real estate practitioners who provide feedback on user experience, product viability and pricing.
"Education on how to navigate the trillion dollar real estate industry with the backing of the largest trade association and NAR's $5 billion brand."
REach graduates have raised more than $35 million in follow-on financing, and some have shown revenue, customer and/or use growth rates from 50 percent to 2000 percent and formed partnerships with major companies, including Coldwell Banker, Century 21, zipLogix, ZipRealty and Facebook, NAR said.