The Washington, D.C market is on it's way to improving, but is moving slow getting there.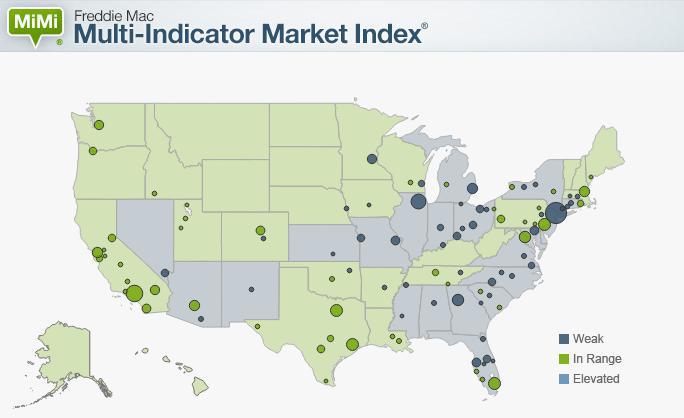 According to the Freddie Mac Multi-Indicator Market Index (MiMi), Washington, D.C. came right "in range" for improvement by a mere 0.3 points. The market was reported at 80.3, a 0.5 percent improvement over last month an 1.01 percent over the last three months.
DC's annual change for the MiMi was 2.95 percent, with a weak purchase applications indicator of 47.2.
Employment was the best improving factor in DC at 94.8, which shows an uptick of 1.28 percent.
DC ranks no. 50 out of 100 metros, decreasing one spot from the previous month and 11 spots from the same time last year.