Los Angeles rents 5.5 percent higher than last year, despite a slight fall
California rents increased 4.2 percent annually
Sherman Oaks posted the biggest annual increase in the city
Earlier this week, Apartment List released its city rent report for the City of Angels.
The results? Rents in Los Angeles decreased by 0.2 percent over the past month, bringing rates to 5.5 percent higher than last year.
Los Angeles rent growth outpacing rent growth of California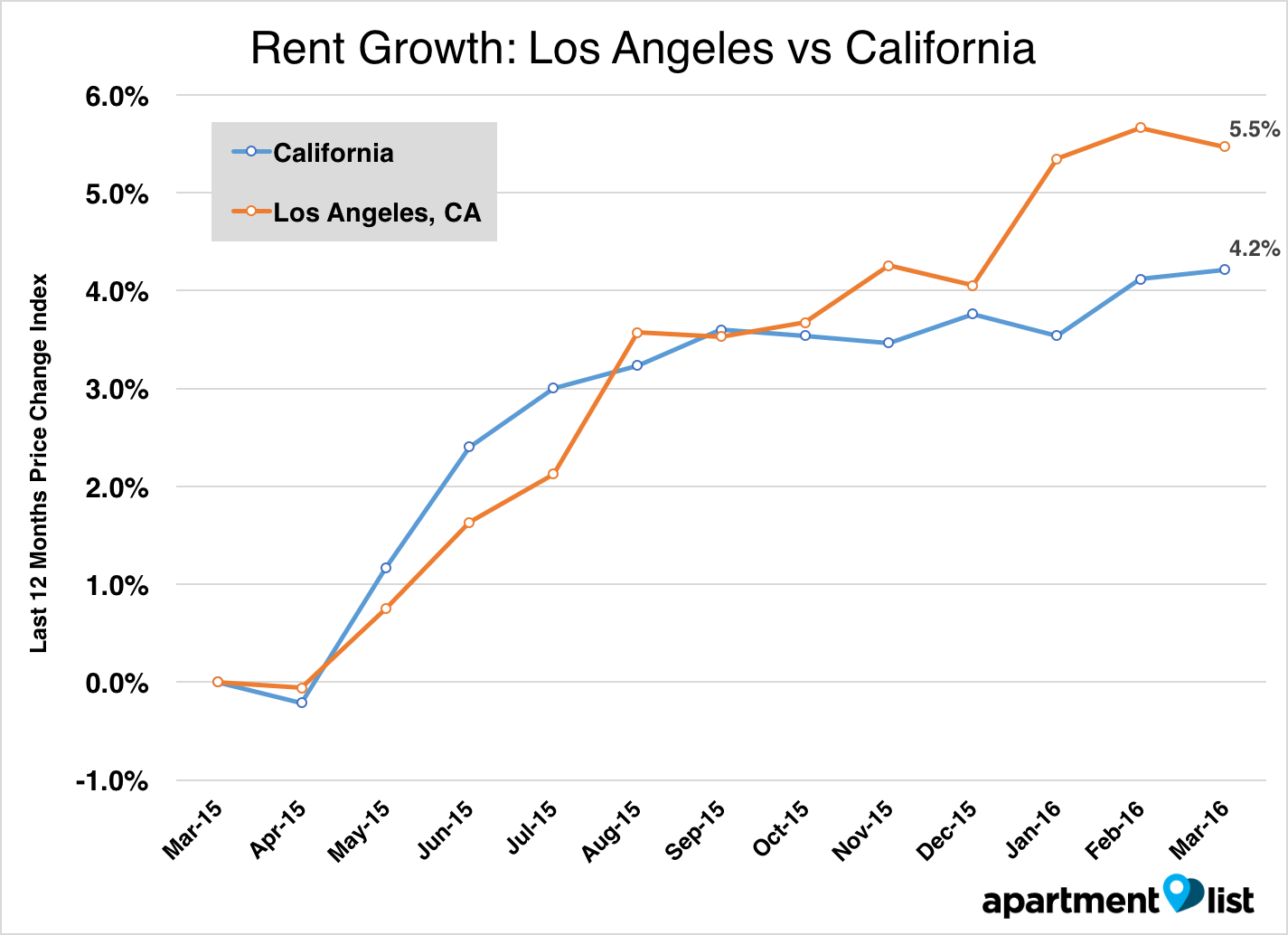 Rents in Los Angeles have experienced a larger increase (5.5 percent) over the past year than California rents overall (4.2 percent), at a difference of 1.3 percent.
A 1-bedroom in Los Angeles has a median rent price of $1,930, while a 2-bedroom costs $2,630.
Westwood is Los Angeles' most expensive neighborhood to rent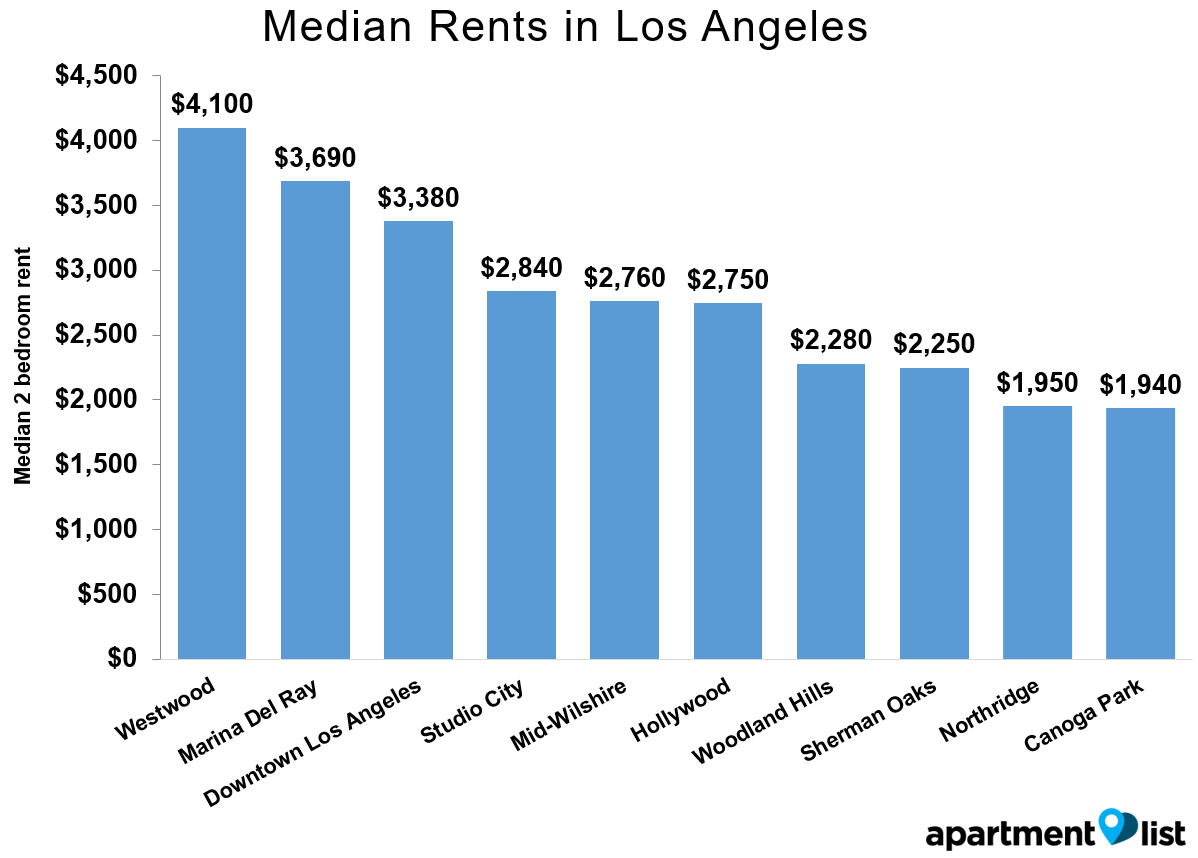 Westwood continues to be the most expensive neighborhood in Los Angeles, with a median 2-bedroom rent of $4,100. Marina Del Ray comes in as second most expensive, with median rents for a 2-bedroom at $3,690. Hollywood is sixth most expensive, at $2,750 for a 2-bedroom apartment.
Sherman Oaks experienced largest rent growth over past year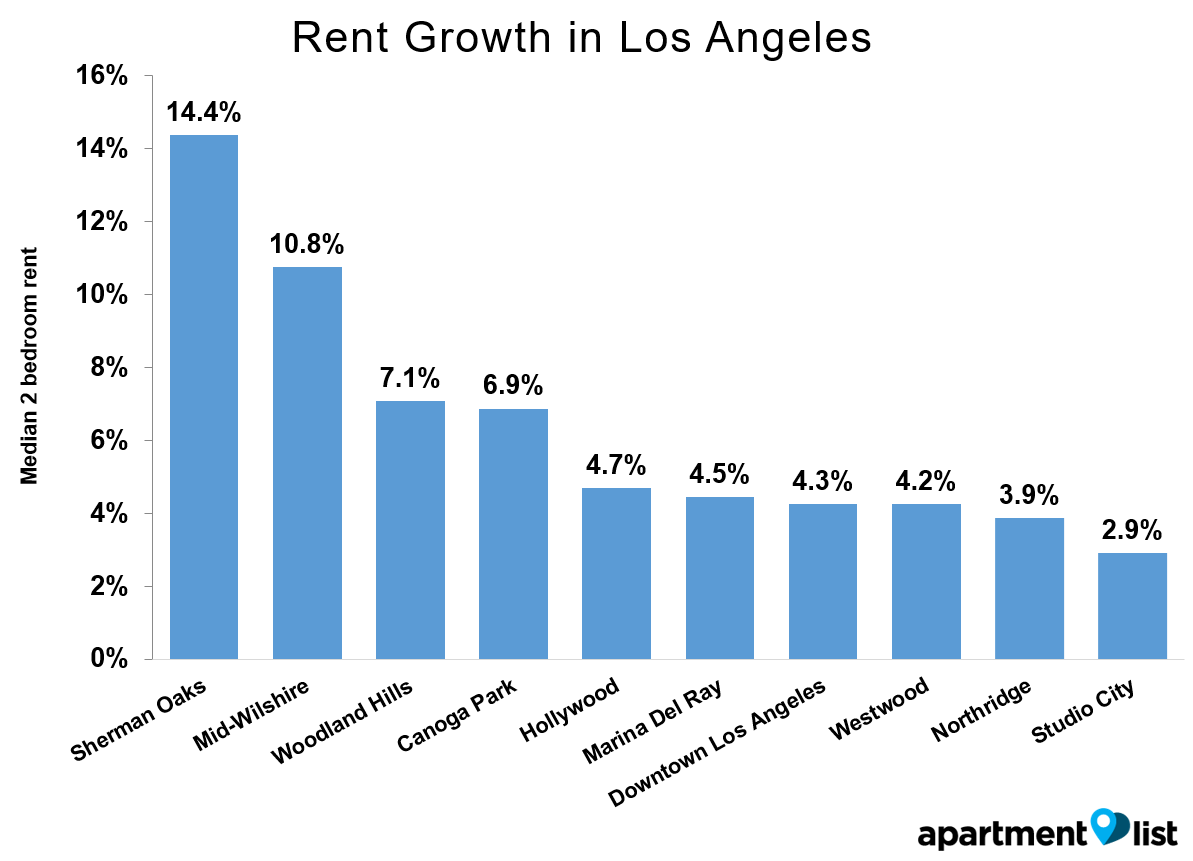 Sherman Oaks has beat out Mid-Wilshire this month as having experienced the largest rent increase over the past year.
Rents in Sherman Oaks are 14.4 percent higher than they were a year ago, at a median price of $2,250 for a 2-bedroom and $1,790 for a 1-bedroom. Mid-Wilshire's rents are 10.8 percent higher than they were a year ago, and Studio City's rents are up year over year by 2.9 percent.
For methodology and data for other neighborhoods in Los Angeles, see Apartment List's City Report. 
Yuki Graviet Knapp is a Content Marketing Associate with the Growth Team at Apartment List and is a resident of the Bay Area.