The mortgage delinquency rate in March fell to its lowest level since March 2007, while prepayment activity leaped month over month.
The mortgage delinquency rate dropped to its lowest level in nine years in March, according to Black Knight Financial Services.
The share of loans that were 30 days or more past due but not in foreclosure (the definition of the mortgage delinquency rate) slipped to 4.08 percent, down by 12 percent from the previous year and 8 percent month over month. Not since March 2007 has the delinquency rate clocked in that low.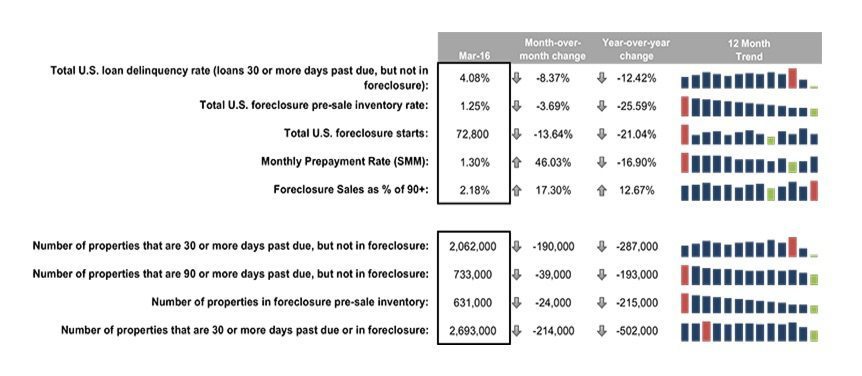 The housing market is "finally seeing the fruits of declining mortgage interest rates," Black Knight also reported.
The firm pointed towards a recent spike in mortgage prepayments, which jumped by 46 percent from February to March. That portends a boost in refinancing activity, according to Black Knight.
Repeat, rather than new, foreclosures continued to drive foreclosure starts in March, but foreclosure starts slid by 14 percent month over month to about 73,000, down by 21 percent from a year ago.
Meanwhile, the number of properties in foreclosure fell by 24,000 from February to March to 631,000, the lowest level since October 2007.