The Chicago Association of Realtors is hosting numerous events for real estate agents and brokers to learn, network and, most importantly, eat.
In July, CAR is hosting a YPN summer cruise, YPN breakfast and the annual Mindset for Success panel.
Some events are free to CAR members but require pre-registration.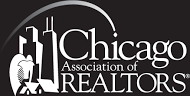 Need another excuse to branch out during the beautiful Chicago summer? Real estate events across the Windy City are prime for meeting other industry professionals, learning brokerage-building tips and enjoying the lively real estate season.
Check out the following events hosted by the Chicago Association of Realtors (CAR):
YPN Summer Cruise (July 20)
Looking to partake in some summer fun on Lake Michigan while meeting other Chicagoland agents? Check out the YPN Summer Cruise from 7:30 to 10:30 p.m. on Wednesday, July 20. The cost is $50 for CAR members and $65 for nonmembers, which includes an open bar, hors d'oeuvres, music and prime views of the Navy Pier fireworks show. The boat departs promptly at 8:30 p.m. and all attendees must check-in no later than 8:10 p.m.. Boarding is at the lower level of the Trump Hotel at 400 N. Rush St. Pre-registration is required and can be found here. 
YPN Breakfast (July 27)
Join Sam Powell of Dream Town Realty and Andrey Rikels of Neighborhood Loans to discuss monetizing business through social media. The event will be held at Manny's Deli on Wednesday, July 27 from 9 a.m. to 10:30 a.m., and the cost is free to CAR members. For non-members, admission is $30. Pre-register by noon on Monday, July 25, to reserve your spot.
Mindset for Success (July 28)
On July 28, CAR is hosting its annual Mindset for Success event. This year's round of speakers will be discussing the importance of culture in real estate businesses and includes Ryan D'Aprile of d'aprile properties, Luis Ortiz from Re/Max Partners and Emily Sachs Wong from @properties. Held at Petterino's on 150 N. Dearborn St., registration starts at 4 p.m.. Pre-registration costs $40 for CAR members and $50 for nonmembers, but you can also pay onsite for $10 more.
CAR Member Outreach and Annual Business Meeting (August 17)
CAR is holding an event on Wednesday, August 17, from 8:30 a.m. to 11:30 a.m. at the DePaul University Student Center. Learn about ethics, risk aversion and communication do's and do not's from Amanda Withrow, senior director at CAR. President and CEO of Baird & Warner Stephen Baird will be discussing using data management and smart home technologies to attract buyers. A vote for next year's CAR Board of Directors and proposed bylaws will also take place during the meeting. The event is free to members and $30 to nonmembers, which includes continental breakfast.
Global Real Estate Council (August 18)
Chicago recently ranked fifth for global investments, presenting local agents with an exciting opportunity to reach international clients. On Thursday, August 18, at the East Bank Club, CAR is hosting a global council with moderator, Mabel Guzman of @properties, and experts Jim Kinney, Susanna Cherubin-Delisi, Sonia Anaya and Erik Brejla. Pre-registration costs $45 for CAR members and $59 for nonmembers and ends at noon on Monday, August 15.