By Alex Starace; reposted with permission of Redfin.
Chicago home prices increased 3.6 percent in June, as compared to last year, with a typical home selling for $285,000. The number of sales was down 6.2 percent, most likely because of a lack of options for potential homebuyers.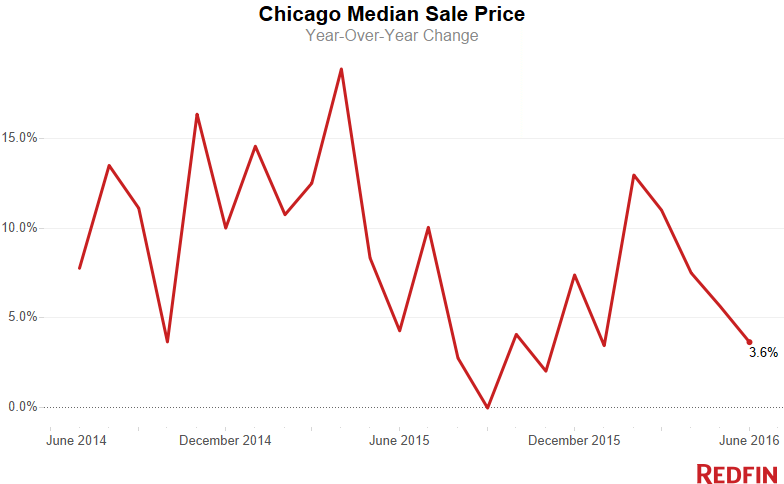 "In many areas of Chicago, prices have recovered from the bust, but buyers are much more cautious than a decade ago and spending more carefully," said Redfin real estate agent Sarah Ziehr. "That's holding down excessive price gains, despite competition on limited selection."'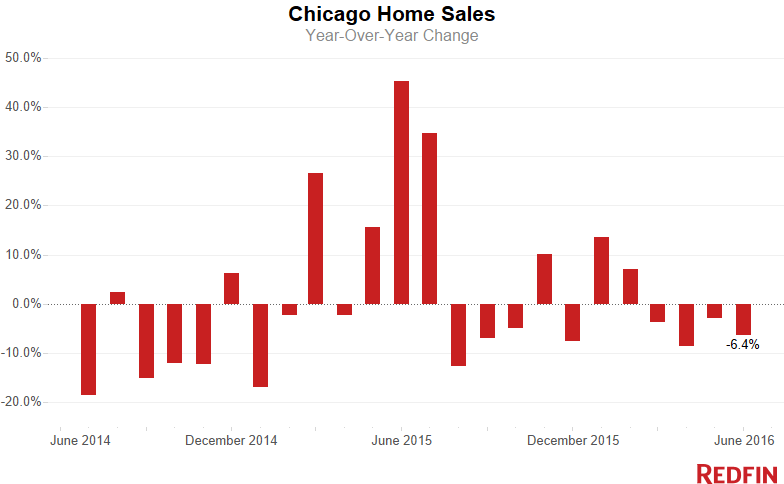 The number of new listings to hit the market plummeted 14.1 percent year-over-year in June, the third consecutive month of double-digit drops. The number of total homes for sale was also down significantly, at 12.3 percent, marking the tenth consecutive month of declines.

The home inspection is not just for homebuyers
Use pre-inspections as a home seller differentiator
READ MORE
Twenty-seven percent of homes sold for more than list price in June, and the typical home took 55 days to sell — the shortest time recorded since the summer of 2014.
Hot Neighborhoods
South Side neighborhoods held the top six spots for price appreciation. South Shore, Brighton Park and Washington Park were the top three, with each showing price gains well over 50 percent as compared to a year earlier. The next three, Pullman, Kenwood and McKinley Park, had gains of approximately 35 percent.
North Center was the most expensive neighborhood, with a typical residence selling for $475,000 in June. Lincoln Park was the second-most expensive, with a typical home selling for $471,250. Lincoln Parker residents asked the most for their homes, with a median asking price of $550,000.
When looking at price per square foot, the six priciest neighborhoods were all located in and around the Loop, with River North real estate costing a typical buyer $377.28 per square foot — the most expensive.
Humboldt Park had the fastest market time, with a typical home selling in 39 days. Redfin agent David Smith says that The 606 is still is a draw, as is the park itself. However, he notes that such a fast market time may be an anomaly, since many of his clients find the lack of transit options challenging and often end up looking elsewhere, such as neighborhoods like Logan Square or the West Town area.
NOTE: Not all neighborhoods are listed, but totals for Chicago encompass the entire city.  Data is based on listing information and might not reflect all real estate activity in the market. Neighborhood-specific data is measured over a three-month span that ended June 30. Inventory measures listings active as of June 30.
See Redfin's data center to find out what's happening in other cities.