We'll add more market news briefs throughout the day. Check back to read the latest.
Mortgage Bankers Association's weekly applications survey:
Mortgage applications decreased 11.2 percent from one week earlier.
The Refinance Index decreased 15 percent week-over-week.
The seasonally adjusted Purchase Index decreased 3 percent week-over-week to its lowest level since February 2016.
Federal Housing Finance Agency's mortgage rate indices for June 2016:
Interest rates on conventional mortgages were little changed from May 2016 to June 2016.
The average interest rate on all mortgage loans was 3.70 percent.
The average loan amount was $333,900 in June, up $4,400 from May.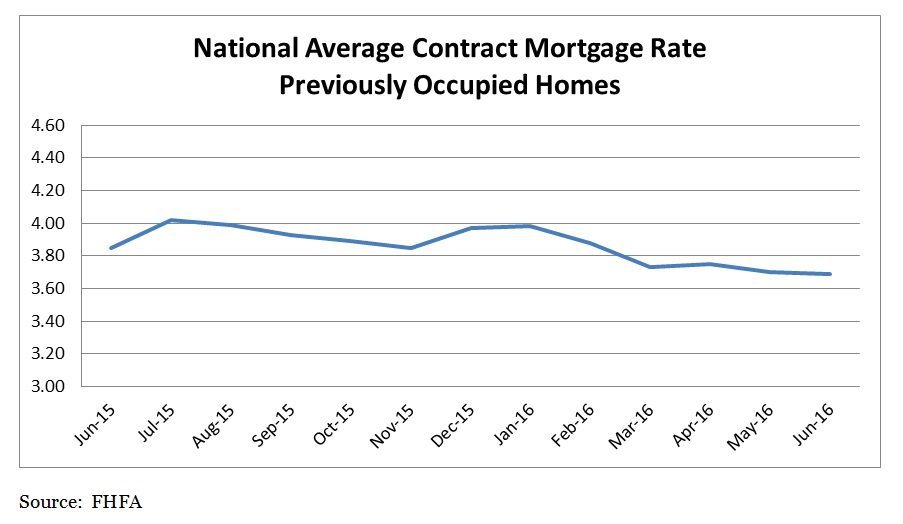 Freddie Mac's Multi-Indicator Market Index (MiMi):
The national MiMi value stands at 85.
This is up 1.05 percent month-over-month and 2.39 percent quarter-over-quarter.
Year-over-year, the MiMi is up 7.30 percent.
Mortgage rates:
Home equity rates:
Most recent market news:
U.S. Census and Department of Housing and Urban Development's New Residential Sales for June 2016:

One platform. One device. Limitless growth.
How Homesnap Pro puts all the tools you need in one app right on your smartphone.
READ MORE
Sales of new single-family homes were at a seasonally adjusted annual rate of 592,000.
That's 3.5 percent higher than the May 2016 estimate (572,000) and 25.4 percent above the June 2015 estimate of 472,000.
The median sales price of new homes sold in June 2016 was $306,700.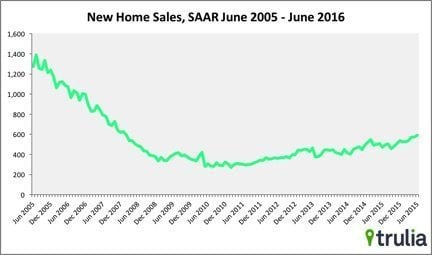 Black Knight Financial Services' "First Look" at June 2016 mortgage data:
June's first-time foreclosure starts (those properties starting the foreclosure process for the first time) were at 69,300 — the lowest starts reported in 16 years.
Total U.S. foreclosure sales are at 2.31 percent — a 13.54 percent month-over-month and a 20.65 percent year-over-year increase.
The U.S. loan delinquency rate, which includes homes that are 30 or more days past due, but not in foreclosure, experienced a 1.33 percent month-over-month increase and a 10.03 percent year-over-year decrease from June 2015.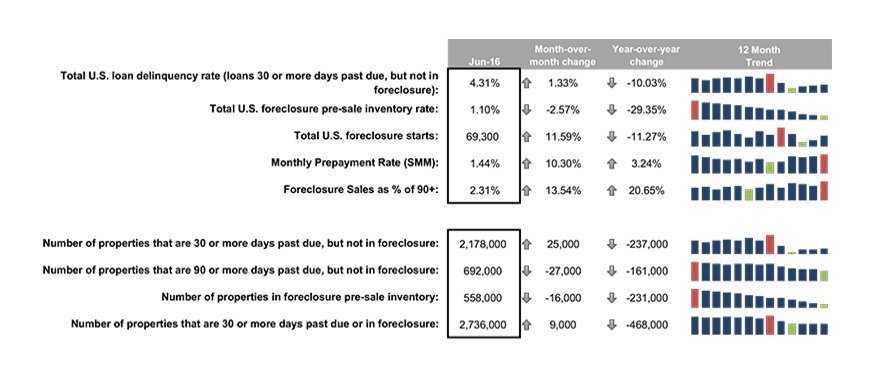 S&P/Case-Shiller Home Price Index for May 2016:
May 2016 marks 49 consecutive months of positive home price gains.
In May, the national home price index reported a 5 percent annual gain — growth that's level with the yearly index gain recorded in April.
Portland (12.5 percent) reported the highest year-over-year gains, followed by Seattle (10.7 percent) and Denver (9.5 percent).
Email market reports to press@inman.com.