Adjusted for inflation, home prices across the nation are 38.5 percent lower than their peak a decade ago.
Without inflation factored in, the national price level is 2.6 percent away from the housing boom peak in 2007.

D.C.'s RHPI is 85.7, showing greater affordability compared to 16 years ago.
First American has released the newest edition of its Real House Price Index, which reflects inflation factors such as shifts in income and mortgage rates.
According to the report, the influence of better wages and declining interest rates shows that even though prices are close to peak in many major metros, consumers are gaining buying power.
Despite reports of affordability waning in major metros across the nation, First American found real house prices are 38.5 percent below their peak seen in 2006 and 17.3 percent lower than 2000.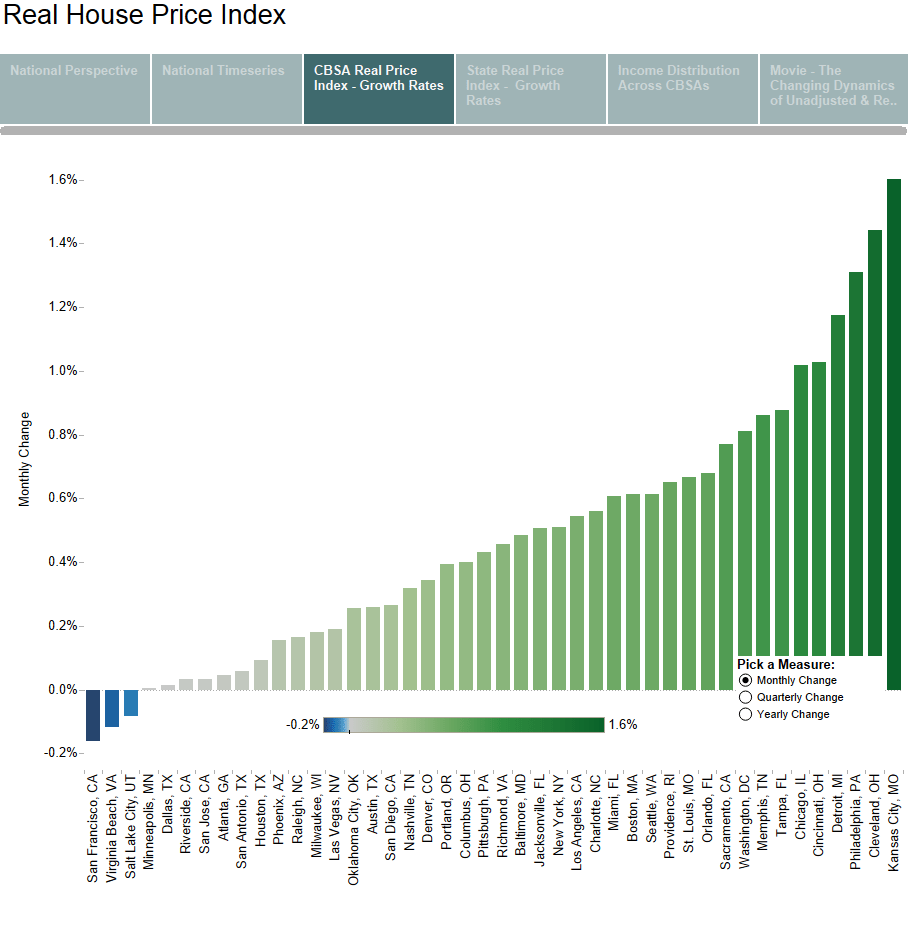 Without factoring income and interest rate changes, First American reports home prices are just 2.6 percent away from the 2007 housing peak.
First American says foreign financials are helping affordability in the U.S. as more investors are turning toward U.S. Treasury Bonds. As a side effect, treasury yields are keeping mortgage rates low for prospective homebuyers.
DC home prices, then and now
With the RHPI standardized at 100 to represent home prices in 2000, Washington D.C. holds a Real Price Index of 85.7.
The current index reflects a 3.2 percent year-over-year drop from June 2015, showing D.C. home prices are less of a financial burden than they were last year and in 2000. However, D.C. home prices rose between May and June by 0.8 percent.
D.C. is the third market among the largest 50 Core Based Statistical Areas (CBSAs) with the largest year-over-year decrease in RHPI, the report shows.
Out of 43 metropolitan areas, 27 saw year-over-year drops in real house prices — each showing improved affordability since last year.