We'll add more market news briefs throughout the day. Check back to read the latest.
Federal Housing Finance Agency's December 2016 Mortgage Rates:
The average interest rate on all mortgage loans was 3.91 percent, up 27 basis points from 3.64 in November.
The average interest rate on conventional, 30-year, fixed-rate mortgages of $417,000 or less was 4.08 percent, up 28 basis points from 3.80 in November.
The average loan amount for all loans was $319,100 in December, up $4,400 from $314,700 in November.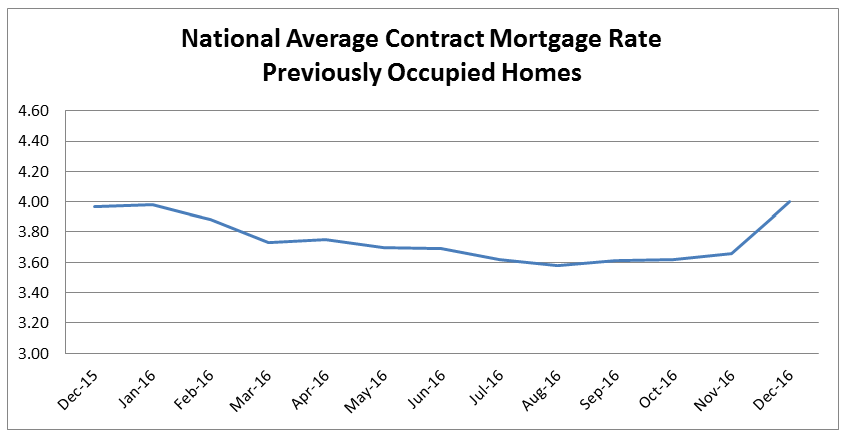 First American Financial Corporation December 2016 Loan Application Default Index:
The frequency of defects, fraudulence and misrepresentation in the information submitted in mortgage loan applications increased 1.5 percent in December as compared with November.
Compared to December 2015, the Defect Index decreased by 9.2 percent.
The Defect Index is down 32.4 percent from the high point of risk in October 2013.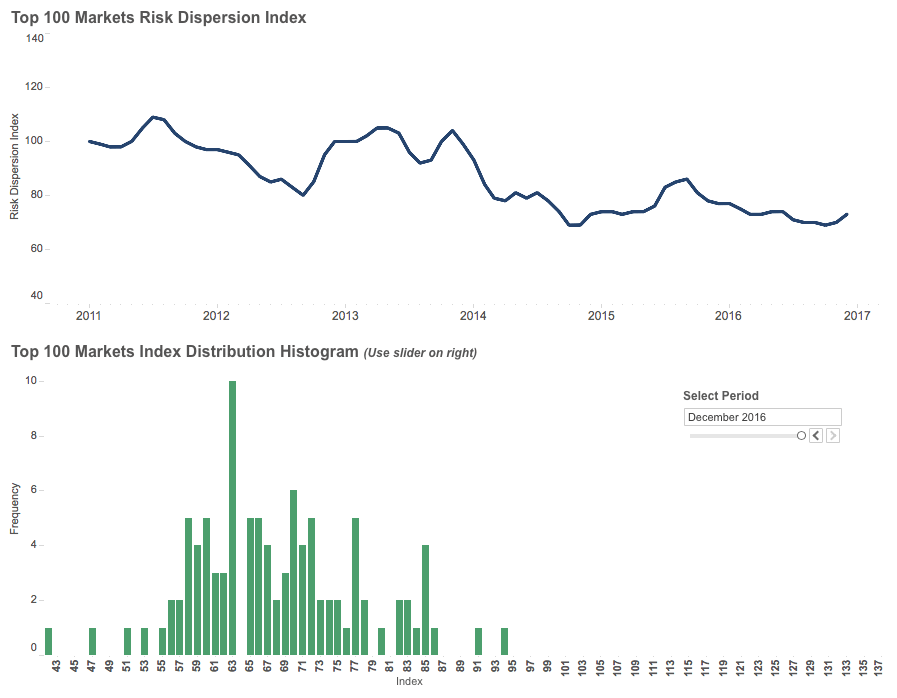 Freddie Mac's Primary Mortgage Market Survey:

Sell the lifestyle by being part of your community
Top producer Teddy Errico on how loving where you live can lead to sales
READ MORE
30-year fixed-rate mortgage (FRM) averaged 4.19 percent with an average 0.4 point for the week ending Jan. 26, 2017.
This is up from last week when it averaged 4.09 percent.
A year ago at this time, the 30-year FRM averaged 3.79 percent.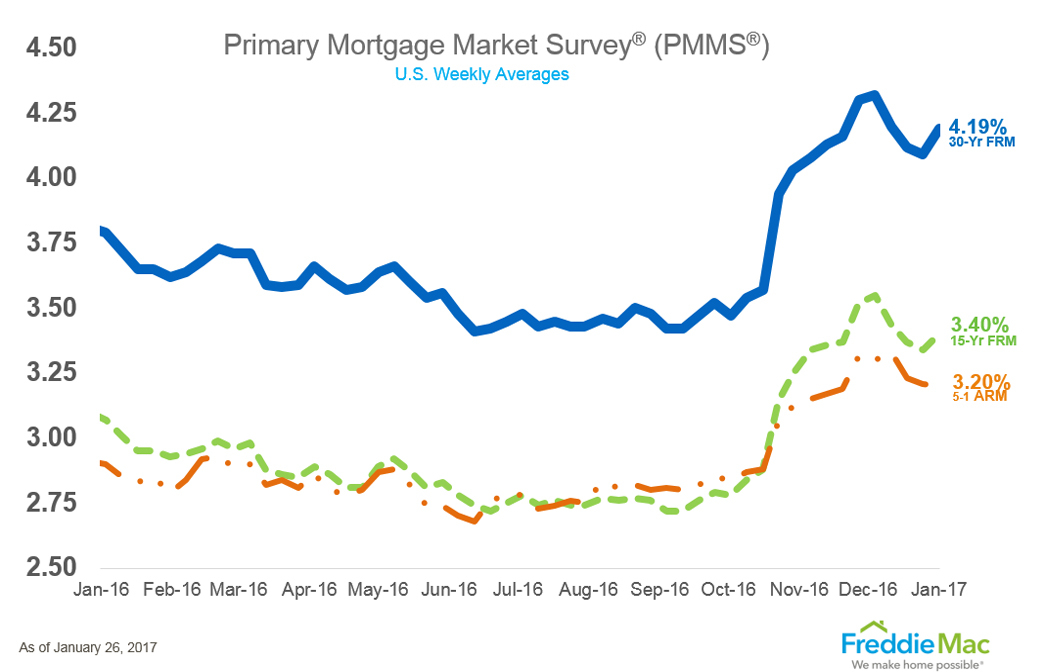 Department of Housing and Urban Development/U.S. Census Bureau New Residential Sales for December 2016:
Sales of new single-family houses in December 2016 were at a seasonally adjusted annual rate of 536,000.
This is 10.4 percent below the revised November rate of 598,000 and 0.4 percent below the December 2015 estimate of 538,000.
The median sales price of new houses sold in December 2016 was $322,500; the average sales price was $384,000.
Mortgage rates:
Home equity rates:
Most recent market news:
Federal Housing Finance Agency's House Price Index for November 2016:
U.S. house prices rose in November, up 0.5 percent on a seasonally adjusted basis from the previous month.
The previously reported 0.4 percent increase in October was revised downward to a 0.3 percent increase.
From November 2015 to November 2016, house prices were up 6.1 percent.
Mortgage Bankers Association's Weekly Applications Survey:
Mortgage applications increased 4.0 percent from one week earlier for the week ending January 20, 2017.
The refinance share of mortgage activity decreased to 50.0 percent of total applications, the lowest level since July 2015, from 53.0 percent the previous week.
The average contract interest rate for 30-year fixed-rate mortgages with conforming loan balances increased to 4.35 percent from 4.27 percent.
Email market reports to press@inman.com.