Have you ever had this conversation?
Potential Buyer: "It shows here that 1206 Parker lane is listed for $205,000."

You: "I'm sorry, that home was sold 3 months ago; I'd be happy to send you some similar homes that are nearby."

Potential Buyer: "I wish you real estate folks would get your act together – I've been looking for weeks and it seems like these websites have wrong information half the time".
You: (I'm glad I'm getting buyer calls, but I'm not happy that my first call with some customers starts with me apologizing for crappy data.  Maybe I'll call my rep at Zulia and complain.  On second thought, maybe I won't – looks like I got another email inquiry from them. )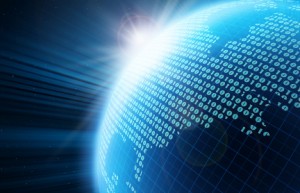 Listing distribution is here to stay, but there are a lot of challenges with listing syndication from a consumer perspective. The current situation also creates opportunities for brokers and agents who are faced with the problem of poor data management.
These are two specific problems that listing distribution creates that harm the industry.
Inaccurate data.
This problem stems from the loose coupling of listing distribution systems, the MLS and 3rd party posting sites.  This situation will continue to persist since most brokers and agents don't have a quality assurance process outside of compliance provided by the MLS.  Part-time listing agents sometimes are the worst, since many times they are unaware that their listings are being distributed at all.
Compliance problems and ethics rules abuses.
Our MLS distributes listing data to more than 25 websites.  This creates compliance problems that are not easily managed by the MLS.  If a listing is out of compliance, the MLS is unlikely to notice the problem.  Further, listing distribution amplifies the problem of agents breaking MLS, board and ethics rules to attract buyers using bait-and-switch tactics.  I regularly find pocket listings for "owner finance" or "pre-foreclosures" homes that are not real listings, and are fed into listing distribution channels.  Since these postings occur outside the MLS, these agents are able to skirt the rules and take advantage of unsuspecting buyers.
Both of these problems are ultimately self-inflicted wounds that create a skeptical public and tarnish the reputation of all agents and the industry.
Why not fix these problems?
The breakdowns from listing distribution could be addressed by regulatory and technical changes, but I believe the incentives are too strong for the status quo to change quickly.  There are three reasons that these problems will persist.
#1 Listing agents are often rewarded for inaccurate data.
If you had a listing 6 months ago, it still displays on a real estate portal, and you receive leads from it, what incentive do you have to take it down or correct it?  Plus, correcting errors takes time and effort, and many listing agents don't bother to check their active listings – let alone their "solds" or "inactives."
#2) The portals have little incentive to correct data problems until it hurts them
Since portals are ultimately advertiser funded and the advertisers have little concern for the accuracy of listing data, they are unlikely to make "accurate listing data" an issue.  As long as portals receive the consumer traffic and ad dollars they have no strong reasons to improve data practices.
#3) The MLS' are ill equipped to solve the problem
The compliance mechanisms designed for a relatively simple data system do not scale well to a complex network of websites and alternative posting mechanisms.  Even if the MLS operators declared that they would enforce compliance, such an effort would require both human and technical resources to address the problem.  Without a significant volume of consumer complaints, Boards and regulatory bodies are unlikely to force this issue.
The Opportunity for Agents and Brokers
So, you're a broker or listing agent that cares about your customer's experience.  What can you do?
First, get your own house in order.  Be especially cognizant of listings that were expired or withdrawn by a competitor and then listed by you; these seem to be the most troublesome.  Why hand your competitors leads for a listing they failed to sell originally?
Second, the relatively limited searching capability on the national portals creates the opportunity to promote searches that they don't offer.  If you can provide a search with more accurate neighborhood boundaries, school information, and fields that are not available nationally, you have a very nice alternative to offer your customers.
With all these problems, is listing distribution worth it?  At the end of it all, I say yes.  Listing distribution creates a market for innovation using listing data.  We've seen several of the national portals work with non-MLS datasets in conjunction with listing data in interesting ways.  Ultimately this will produce a better customer experience, and as competition in the real estate portal space continues, I believe one or more of the national portals will take up the flag of data quality as a means of competition.  For brokers and agents,  "going quality and going local" takes the customer off of the national portal and into your experience that offers more accurate, complete and timely data.    In this scenario, a strong value proposition locally compliments the innovation happening nationally, and creates a better experience for the real estate customer.