We had a great time last week having a rich discussion about target marketing in real estate. Even though you are working with buyers and sellers, "mets" and "haven't mets," and various other contacts, they fill in your database, but they may not fill your pipleline!
In this webinar we talked about how to really do some homework to discovering YOUR ideal client, understanding the trends in technology and social media to help you discover the BEST ways to communicate with your target audience, and why that is so important. Predictive analytics, local housing and homeownership data are also now available in your arsenal to market to those prospects when it's the right time for them. Download the PDF Playbook here!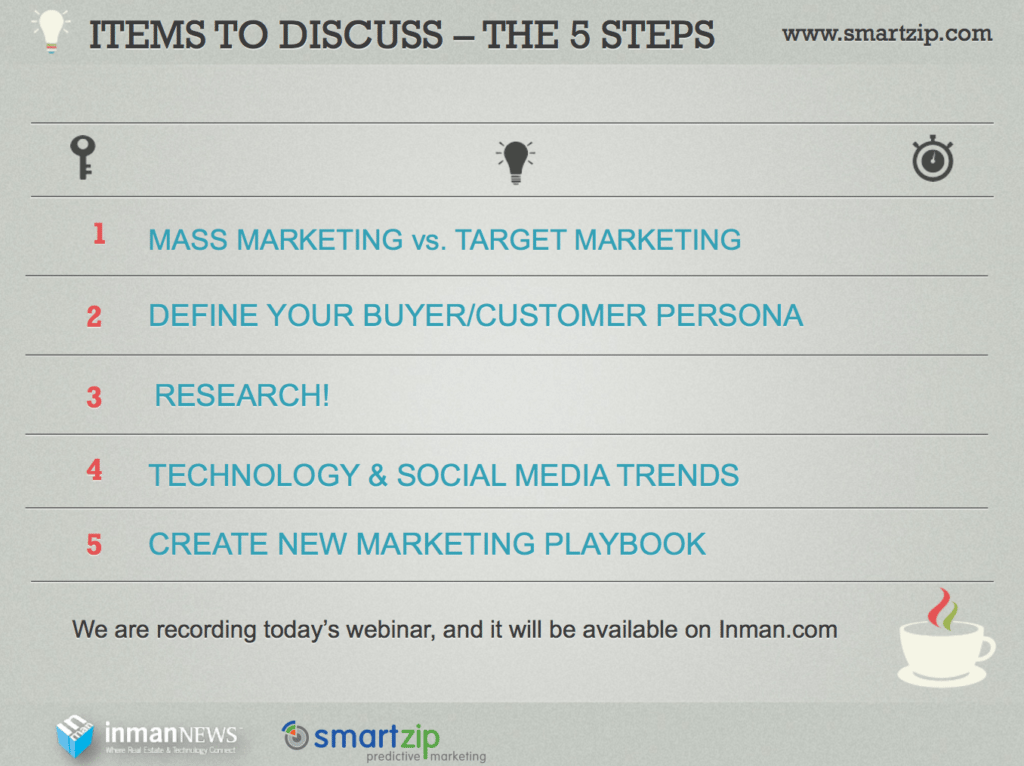 In this webinar, we will lay out a five-step plan that will help you identify, create and execute a killer strategy for reaching new heights in your business. Join me and SmartZip's Avi Gupta as we dig into how today's technology, data and techniques will bring you to new frontiers in your business.