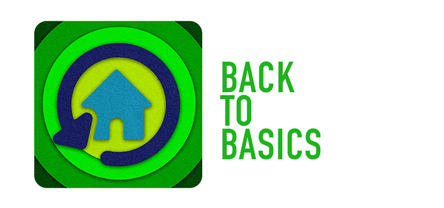 There's so much noise out there on how to navigate a challenging market. This April, let Inman help you cut through the clutter to make smart business decisions in real time. All month long, we're taking it Back to Basics and finding out how real estate pros are evolving their systems and investing personally and professionally to drive growth.
This article was last updated Feb. 6, 2023.
2022 was a year of dramatic change. The first part of the year was continuing to feed off the incredible momentum of the pandemic real estate boom. Once interest rate increases started to occur, things rapidly started to change. Buyer traffic plunged, homes suddenly became "overpriced" and the market wasn't going for properties that were dated and in need of work, regardless of where they were located.
Builders "needed" real estate agents again, flooding our inboxes and phones with all sorts of communications and promotions. Interest rate buydowns became a huge talking point and understanding how they worked was critical.
Numerous layoffs took place across the industry to reflect a shrinking market as a result of higher interest rates and housing prices. Now, more than ever, a real estate agent needs to become an adviser, not just someone who brags about the number of offers received from one day on the market. 
Seasoned agents who have been in the business since before the market crash of 2007 are not as phased by what has transpired versus newer agents who haven't known anything but the past three years of order-taking chaos. Every market shift — and the reasons for it — varies.
As a result, all brokerages and agents are required to re-evaluate how they are doing business and what they need to do differently. Consequently, brokerages need strong and innovative leadership now more than ever. 
Market shifts bring about change — good, bad and indifferent. So, what can leaders do to remain a guiding force and stay relevant? 
1. Take time for a gut check
Now is the time to take stock of what you are doing as a leader.
Are you able to provide insight and perspective that resonates with your agents?

Are you a thought leader who can bring context to what you are communicating?

Are agents engaging and tuning in because they truly want to or because they feel they are expected to?

Do you know how they really perceive you?

What you think and what they think may be two vastly different things, hence a disconnect that needs to be bridged.
2. Turn the tables
To build a bridge, you need to turn the tables. Instead of always talking to the troops, it is time for some honest feedback.
When was the last time you asked (or have you ever asked) agents for some 360-degree feedback on how the brokerage, its management and staff are meeting the needs of their agents?

What are they doing well, what can be improved, and are there any systems, services or tools that are not working and should be eliminated, retooled or reimagined? If so, how?
Recruiting good agents and keeping them is a huge task. When is the last time they were asked to provide input on how things are going?
Everyone's feedback matters, whether that is from a new agent, seasoned agent, top producer or someone who is actively working to build their business. Everyone brings different perspectives and insights to the table, and it must be welcomed and considered.
One agent's day-to-day experience in a brokerage may be vastly different from another. Are there any seemingly cumbersome, bureaucratic, petty or unfriendly rules that dampen the agent experience that should be changed? I am not referring to mandatory compliance requirements to keep the brokerage and agent out of trouble and potential lawsuits. 
Just as agents are trained and encouraged to listen more than talk when interacting with prospects and clients and ask open-ended questions that will signal the true motivations and concerns on their minds, leadership should do the same.
In a shifting market, agents are continually evaluating their options on what brokerage may be the best fit for them and losing agents can be just as costly as losing a listing. 
3. Take a personal approach
When it comes to soliciting feedback, leadership should take a personal approach and keep it simple. Sending out surveys with 100 questions may not be the answer.
Roundtable discussions and ongoing dialogue are important. While some agents love to give their opinion on everything, whether asked or not, leaders should make it a point to solicit input from everyone, and especially those who may not ordinarily go out of their way to share their thoughts.
Perhaps they don't feel comfortable in a group setting voicing opinions for fear of being judged by others. or don't want to put it in writing when they don't know who is reading the survey or questionnaire.
Just like an unhappy client who doesn't express their dissatisfaction and simply opts to use another agent the next time they have a real estate need, the agents you hear from the least (or not at all) are the ones you should worry about the most. No news isn't always good news.
Sometimes just picking up the phone and calling or texting agents asking for some time to chat will give you more than any organized survey or meeting ever could. It keeps you truly on the pulse of what is on your agents' minds in an open dialogue and what they need (or don't) from the brokerage.
The worst thing a leader can do is develop "disconnect disease." In other words, if they don't see something as an issue or concern, it doesn't exist. But it does exist, and this kind of thinking is what propels agents to look at options elsewhere; leadership fails to understand truly, and the same cycle of problems continues without acknowledgment or with no solution.
Even if leaders don't have an immediate solution, they are better off acknowledging the issue to their agents. 
4. Emphasize culture 
Great real estate leaders know how to create and develop a sense of culture that people want to be a part of. This is not an easy task and doesn't happen overnight. It takes having a mix of the right attitude, energy, values, work ethic, education, information and idea sharing, mentoring and coaching.
Intercompany or office events and gatherings need to be driven around the kind of culture leadership wants to create. Like attracts like. If everyone feels they have a role to play and something to contribute, the energy will begin to become contagious, and more will want to engage for fear of missing out.
The company, its offices and leaders should feel approachable — inflated egos and divas need not apply. 
5. Facilitate coaching
Agents need to understand what coaching truly is. Some may have a misguided perception as to what that really means. Some may think it is someone cracking a whip telling them they have to make X sales by X time, so they disengage for fear of being held accountable in that way.
Leaders should explain what coaching means, particularly to new or newer agents who may not be familiar with it or know what to expect. They need to be able to provide one-on-one coaching to their agents and provide them with various perspectives and ideas about each of their businesses and work with their agents to develop realistic, actionable goals to help them take their business to the next level.
With so many distractions, it can be hard for agents to see the bigger picture, and while they may have the desire, they lack the steps to get there. Many agents aren't sure what goals to set or how to achieve them.
Brokerage leaders should be creative, innovative and resourceful rather than babysitting the status quo. Agents crave brainstorming and dialogue on how to best go about something and are looking to talk this through with someone they trust in a safe space and glean insight they can't find by watching videos and reading articles. 
6. Promote mentorship 
Now more than ever, mentorship is critically important, not just in real estate but in all facets of business. Does it seem like we are running into too many people who don't know what they are doing in our day-to-day business dealings, no matter the industry? This is especially prevalent in real estate within the past few years.
Many agents have never experienced a market shift. They don't know anything other than to overprice a listing, hold a two- or three-day open house and watch the multiple offers roll in.
In a slower market, they aren't equipped to deal with the challenges that come, whether that is from a build-up of inventory, more choices for buyers, price adjustments or how to communicate with a seller when a property is not selling.
That's because mentorship and training have fallen by the wayside. When it comes to handling the single largest transaction someone makes in their life, leadership needs to create a mentoring program so that agents aren't left flailing to "figure it out" when they write their first few offers or get their first listing and subsequently need someone to bounce things off of when all of those other situations come up.
Real estate consists of a lot of winging it and "cleaning up" later. This can create problems from transactions negotiated but not properly documented on a contract, along with misunderstandings, mismanagement or misalignment of expectations. 
So much of the stress that agents experience with the day-to-day ups and downs and fire drills in this industry could be better managed if there was consistent mentorship across the board in all brokerages.
Leadership should make mentorship a priority, not just a one-off thing here or there.
It should be part of every office and a requirement for new agents, but experienced agents at varying levels should also be able to partake as every transaction is uniquely different and can be complicated for various reasons. Being paired with a mentor would create a sense of camaraderie in an industry where agents can feel like they are on an island unto themselves.
This would also cut down on unnecessary calls to managers when answers to basic questions, processes and procedures could be resolved with the mentor. 
7. Go back into the trenches 
When was the last time leadership experienced a listing consultation, how to properly fill out a purchase offer or listing contract, handle a real estate negotiation, buyer property tour, broker caravan or open houses? While a leader's time is typically spent on bigger priorities, understandably, to run a real estate company successfully, they must stay connected to the work that keeps their doors open and lights on.
Checking in on these activities with agents helps their leaders more fully understand the market dynamics and challenges their team is experiencing. Leaders should be keeping up with their competitor's offerings as far as marketing, tools and technology.
Old assumptions that other brokerages can't possibly offer what we have are simply that unless you really know. A tremendous amount has changed, and a lot of products and programs have rolled out over the past couple of years in the brokerage space.
Leadership owes it to their agents to make sure they are on the pulse of what others are doing. If their brokerage doesn't offer a similar or superior product, agents need to know why and how to counteract that if asked by the consumer when competing for business. 
There is a tremendous amount to keep up with in this industry, and every transaction is different, presenting a unique set of challenges. Agents are more or less "on" at all times and approached with a multitude of questions and scenarios daily.
In a market shift, everyone is asking, "What is going to happen with prices?" and "How will the value of my home be affected?" The role of an agent as an adviser, now more than ever, is crucial and brokerages need to ensure their agents have the tools to be able to advise easily and seamlessly. 
8. Provide resources
Besides the basics, the kinds of resources agents need to have access to in order to be competitive change with each market shift. Leaders need to examine their resources and retool where necessary. Data mining, predictive analytics, tools to help get back to the basics of person-to-person interaction, video and, of course, the need to ramp up an agent's social media game can't be ignored.
Access doesn't always mean "free." Agents need to realize that there may be a cost to these tools, and they may be subsidized, discounted or offered at no cost. The more resources an agent can easily plug into and start utilizing in their business, the more productive they can be.
Sure, agents are free to choose whatever systems they see fit and not all utilize their brokerage's tools and services if they offer them, but the stress of researching, vetting and verifying umpteen vendors, not to mention the time involved, pulls agents away from focusing on the core of growing their business. 
9. Foster accountablity and transparency
Agents want their leadership to be accountable and transparent in all things, especially during times of a market shift. Agents don't want to read about management changes, the company getting sold or layoffs in the media or from other companies trying to recruit them.
All news, whether good, bad or indifferent is best communicated early and often, no matter what. Agents want to know what is going on and the reasons things are happening. Accountablity and transparency are important at all times, but even more so during a downturn when the money may not be rolling in like it was. 
10. Raise the bar
While the real estate industry continuously battles numerous perceptions about all agents essentially being the same and doing the same things with no differentiator, leadership needs to continually raise the bar of its brokerage and that of its agents.
Some of this may be accomplished by proper branding and marketing, but any image projected needs to match the reality of an organization that is committed to ongoing education and training, professionalism, integrity, going the extra mile, and "owning" the market as far as their agents' overall knowledge, savvy negotiation and transaction management skills.
In other words, agents want to align themselves with a company that the industry pays attention to and whom they will want to do business with, which leads to the winning edge in getting offers paid attention to and accepted — because the competition knows that agents from this brokerage are trustworthy, well trained, easy to work with and mean business. 
11. Stay relevant and on-trend 
Leadership needs to evolve continually and stay up on the latest trends for their agents and the clients they serve. Agents don't want a brokerage stuck in a 2018 mindset with outdated technology in 2023. If brokerages fail to adapt and shift as real estate markets do, their agents will look elsewhere.
Brokerages need to serve as a hub of information to keep agents up to date on things that are critical to know. National and hyperlocal data remains paramount, beyond average days on market, list-to-sales price ratio, etc. Brokerages should continually find ways to deliver information of value as well as that which will give their agents a competitive edge.
They should be asking, "What can we provide that people need to know that they aren't asking about?" The pandemic transformed so much in such a short period, including real estate. Life suddenly became more portable, and lifestyle mattered more than ever. With a variety of remote and hybrid work arrangements, reasons for moving have evolved from "have to" to "want to." Leadership needs to make sure agents are equipped to play at the highest possible level as the market continues to transition. 
While serving in a leadership role carries a tremendous amount of responsibility and obligation, agents also have a responsibility to embrace and take advantage of the culture, education, training and tools that the brokerage is providing. It should be a two-way street where both sides are equally motivated to make it the best it can be.
When leadership treats their agents like clients, as their No. 1 priority, agents, in turn, will feel empowered to do the same with all whom they serve. 
Cara Ameer is a broker associate and global luxury agent with Coldwell Banker Vanguard Realty in Ponte Vedra Beach, Florida. You can follow her on Facebook or Twitter.