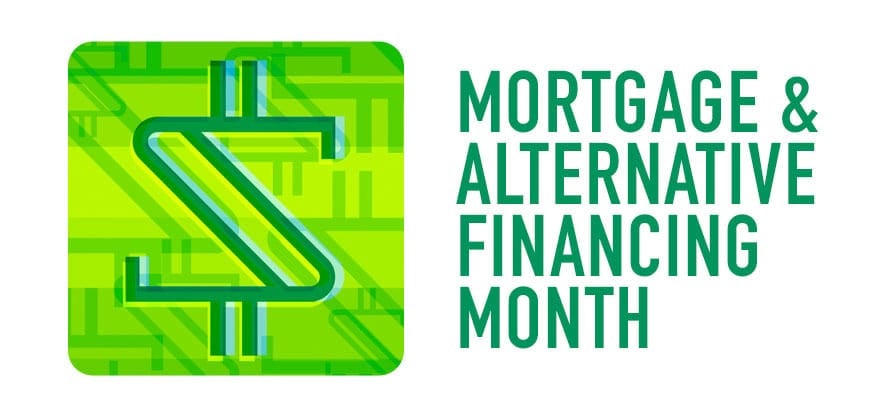 All May long we're going deeper on mortgage and title — looking at where the mortgage market is headed, how products are evolving and alternative financing options changing the game. Join us for Mortgage and Alternative Financing Month. And join Inman's Mortgage Brief for weekly updates all year long.
Fees on Fannie Mae and Freddie Mac mortgages are set to rise on Monday, a change announced months ago and about which agents have reported handling an uptick in one question from clients.
After mortgage rates spiked last year, why are fees set to climb by up to 0.75 percentage points, making the price of homes even higher? And are those fees being raised on people with good credit to help cover mortgages for people with bad credit?
The backlash and publicity from the incoming change have been more widespread than is typical.
"Over the last week or so a lot of my brokers have been reaching out to me to say what the Hell is going on?" said Matthew Gardner, chief economist at Windermere Real Estate. "They've all seen the headlines."
"Basically it kind of got a hold of mainstream media," said Rebecca Richardson, a mortgage loan originator in Charlotte. "If you don't have industry knowledge you're like mortgages are going up? They're already so expensive."
The upcoming changes prompted real estate professionals to take to social media, some to ask why the changes are being made and others, like Richardson, to dispel myths about what's happening and what isn't.
So Inman reached out to two mortgage experts to break down the changes and share tips on how Realtors and loan officers can explain to clients what's changing, who's affected and why.
What are these fees?
On May 1, Fannie and Freddie will make changes to loan-level pricing adjustments (LLPAs) the mortgage giants have applied to conventional loans since the Great Recession.
Most conventional mortgages that lenders want to sell to Fannie and Freddie from that day will be subject to the new fees.
The fees don't apply to first-time homebuyers with qualifying income that's less than or equal to 100 percent of the area median income (AMI) in their markets or 120 percent of the AMI in high-cost markets.
The fees also don't apply to Fannie and Freddie's affordable mortgage programs, HomeReady and Home Possible, which let homebuyers put as little as 3 percent down, or nonconventional government-backed loans, including FHA loans, VA loans, USDA loans and HUD Section 184 loans.
"This applies to fees, not to the mortgage rate," Gardner said. "Some people are really trying to conflate the two. Wrong."
"They're set by FHFA for any mortgages guaranteed by Fannie or Freddie," Gardner said. "These fees go up periodically and it's just the way it works.
"They went up last April [for] certain mortgage products — those ones with a high loan-to-value ratio, second home mortgages and buyers in markets that have a higher conforming loan limit than the ones across the country."
Why are these fees changing again?
The upcoming change comes after the FHFA tasked Fannie and Freddie with building up a capital reserve of $300 billion.
While the mortgage giants' combined net worth was only $97 billion at the end of the year, former Freddie Mac CEO Donald Layton thinks the mortgage giants could be considered recapitalized when their net worth hits $150 billion, based on his own research into government-mandated annual stress-test results. 
The FHFA is "now saying you have to increase your capital reserves in case something happens again," Gardner said. 
Whose fees are going up?
Loan officers put together a heat map chart showing how much more (or less) borrowers in different credit brackets will pay on new purchase loans.
Like the overall fee itself, the changes depend on a borrower's credit score and down payment.
At first glance, the chart makes it seem like borrowers with scores between 680 and 780 who put just under 20 percent down are getting hosed, while those with scores under 680 see their fees drop regardless of down payment size.
"On face value, it says, 'Wow, why are we making people with good credit pay more and bad credit pay less?'" Gardner said.
But that's where a second graph, which shows the total fee borrowers in different credit brackets and with different loan-to-value ratios will pay, helps to show the overall fees borrowers can pay.
Who's subsidizing whom?
These types of fee changes rarely attract mainstream news coverage, but things were different this time around.
News outlets claimed President Joe Biden was hiking mortgage payments for people with good credit to pay for people with bad credit.
Part of the confusion stems from the fact that Fannie and Freddie's federal regulator, the Federal Housing Finance Agency (FHFA), has also ordered the mortgage giants to waive fees for first-time homebuyers of limited means.
But FHFA Sandra Thompson said that the cost of providing that break to less affluent homebuyers will largely be supported by the changes announced last April, which raised fees on second homes, "conforming jumbo" mortgages and refinancings where homeowners take cash out of their homes.
"The targeted eliminations of upfront fees for borrowers with lower incomes – not lower credit scores – primarily are supported by the higher fees on products such as second homes and cash-out refinances," Thompson said Tuesday, in attempting to address "misconceptions" about the changes.
Richardson said this time around, the steepest fee hikes are for people putting down just under 20 percent. 
"This change is kind of shoring up that cheat code — the down payment cheat code between 15-20 percent," Richardson said.
Loan originators were able to save buyers money by recommending that they put less than 20 percent down and paying for private mortgage insurance, Richardson said.
"Those people that were in that band essentially could get pretty much the same terms as someone putting 25 percent down," Richardson said. "The people putting 25 percent down were subsidizing it for the people paying 15 percent. Where's the outrage? That has been corrected."
She added that the graph has to price out fees for all levels of credit worthiness, but that borrowers with low enough credit are unlikely to qualify for a conventional loan backed by Fannie and Freddie.
"When you know how to read that chart it is very clear that nobody with better credit is going to get worse terms (than someone with bad credit)," Richardson said.
Across the board, the fee rises as credit scores fall, and people with lower credit scores pay a higher fee than people with higher scores across the board.
"Let's say it uses 80 percent loan-to-value ratio, the fee if you have a 640 credit score is 2.25 percent of the loan value," Gardner said. "If you have a credit score of 740 you're paying 0.875 percent. You're still paying less. It's the spread that's changed."
The fee begins to fall when borrowers put less money down because those loans are covered by private mortgage insurance and are considered less risky.
And because private mortgage insurance is an expense not shouldered by homebuyers putting down 20 percent or more, borrowers making smaller down payments will pay more in the long run. Borrowers' costs "will track their risk as one would expect," said Jim Parrott, a nonresident fellow at the Urban Institute and owner of Parrott Ryan Advisors in a blog post.
The credit band change
On Monday, lenders will also raise the ceiling on what is considered the highest level of creditworthiness.
Whereas a credit score of 740 has been the highest level and the one offering the best terms, that level will be raised to 780. 
"Anything above 740 was gravy before," Richardson said. "Someone with an 800 credit score was getting the same terms as someone with a 740 score. Now the best tier is over 780."
How agents can talk with clients 
For agents working with clients who see fees climb on Monday, Richardson recommended digging into the details to understand what's changing and why. The answer is more nuanced than some articles have made it seem.
"This isn't a one-liner situation," she said.
"It's situations like this that highlight the importance of working with an experienced and knowledgeable loan officer," Richardson said. "It is more than pushing a button. There is a lot of customization that goes into this to make sure that somebody has the right answer and is maximizing every strategy available to them."
After the dust has settled on the latest fee increases, agents may want to prepare for another round of confusion in August, when another fee increase is slated to kick in.
The new fee, which will affect some borrowers taking out mortgages with debt-to-income (DTI) ratios exceeding 40 percent, was also scheduled to take effect on May 1, but FHFA has pushed implementation back to Aug. 1 to give lenders more time to prepare.
Lending industry groups like the Mortgage Bankers Association are pushing for the new DTI-based fee to be scrapped altogether, calling it "unworkable."
Republicans have introduced dueling bills in the House of Representatives to cancel the fee increases announced by FHFA in January. A bill introduced Wednesday by Oklahoma Republican Rep. Stephanie Bice, HR 2876, had 14 cosponsors as of Friday. Arizona Republican Rep. Andy Biggs introduced similar legislation Thursday, HR 2928, that quickly attracted 35 cosponsors.
"The FHFA—led by a President Biden appointed director—is punishing financially responsible mortgage borrowers," Biggs said in a press release. "Their agenda of equity over equality defies common sense and will endanger the stability of the housing market."
Both bills have been referred to the House Committee on Financial Services. If either bill is ultimately passed by the House, it would also have to be approved by the Senate, where Democrats hold a slim majority, and be signed by President Biden in order to become law.
Get Inman's Mortgage Brief Newsletter delivered right to your inbox. A weekly roundup of all the biggest news in the world of mortgages and closings delivered every Wednesday. Click here to sign up.