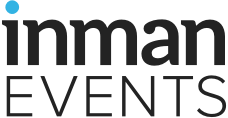 Inman Connect New York 2020
January 28 - 31, 2020 - Marriott Marquis Times Square
Join real estate's most successful and innovative professionals to network, make deals, explore current trends, discover new technology and embrace the change that surrounds our industry. More Info

Disconnect 2020
March 30 - April 1, 2020 - Parker Palm Springs
For three days, "The New Guard" from all sides of the recent and tremendous industry changes — real estate, proptech, fintech, venture investors, and entrepreneurs — will come together to shape the future of real estate and make powerful connections.
Disconnect is an invitation-only event for the best and brightest in real estate to explore the future. Together.

Inman Connect Las Vegas 2020
July 27 - 31, 2020 - Aria Hotel
This July in Las Vegas, thousands of top-producing agents, independent brokers, franchise executives, MLS and association leaders, tech entrepreneurs, investors and marketing executives will gather to build their businesses and forge new connections. Join them!