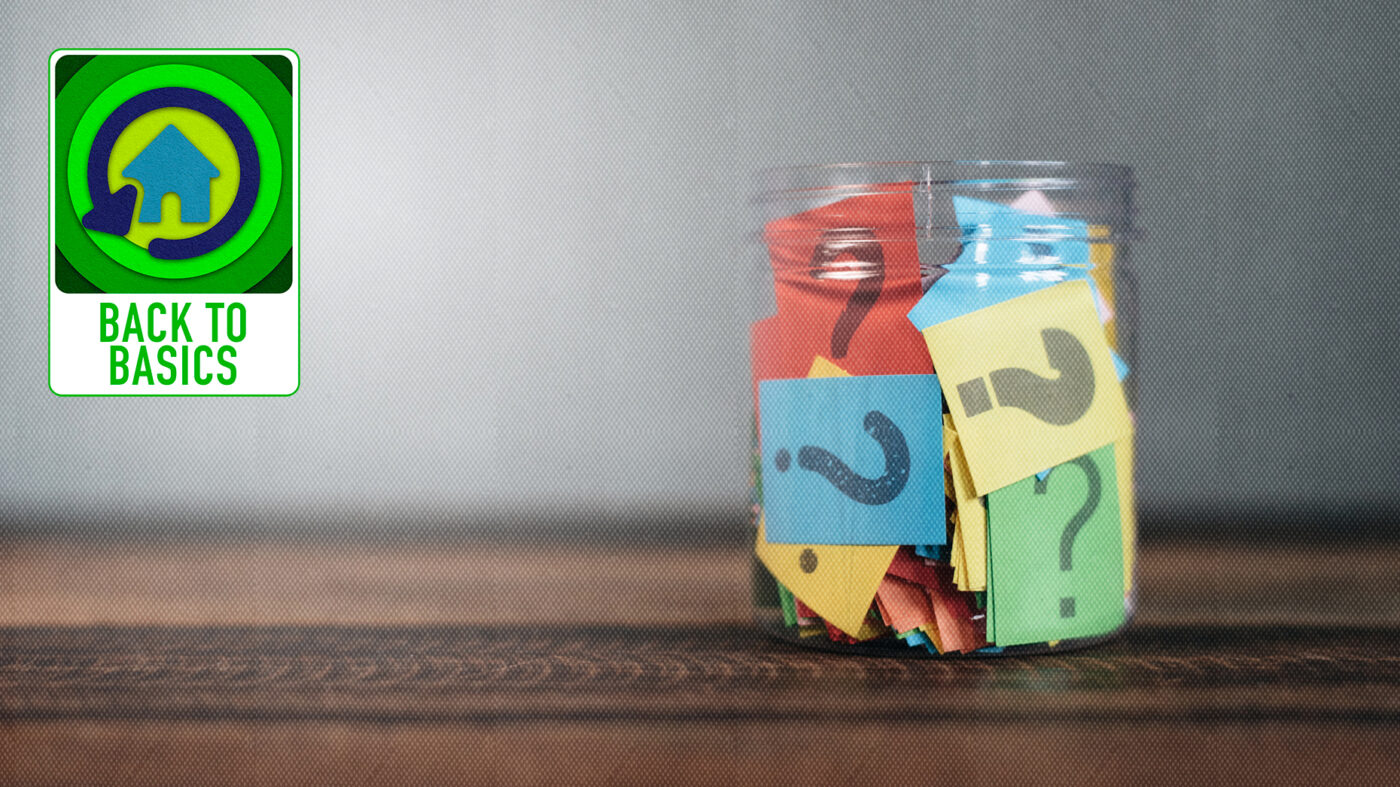 How you respond to clients matters. When you can answer their questions with confidence and clarity, they will put their trust in you and your team to do the best job possible. Here are a few common questions clients will — at one point or another — ask you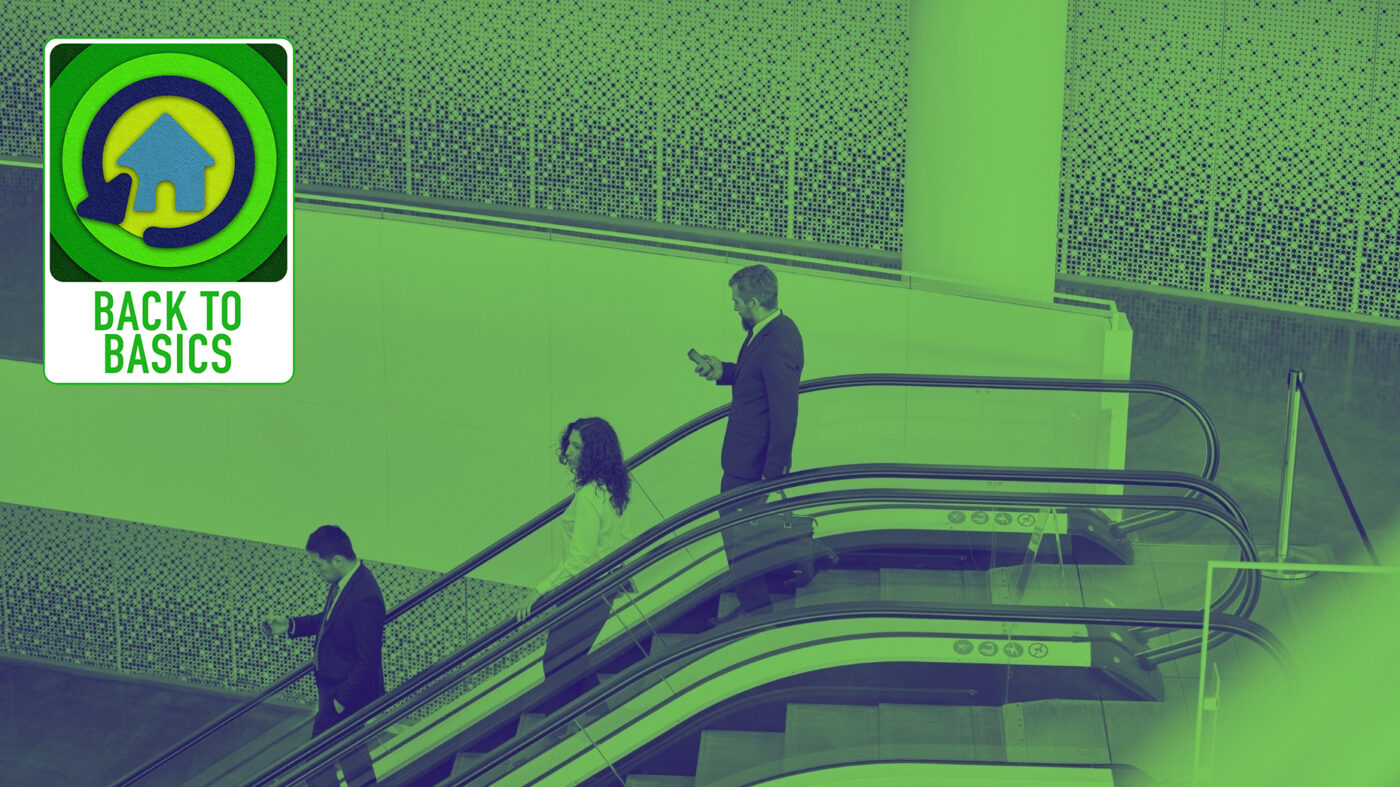 Is your brokerage there to support your goals, growth and success in real estate? If not, then perhaps it's time to move on and look for a different place to house your team. Here are a few signs to look for when making that decision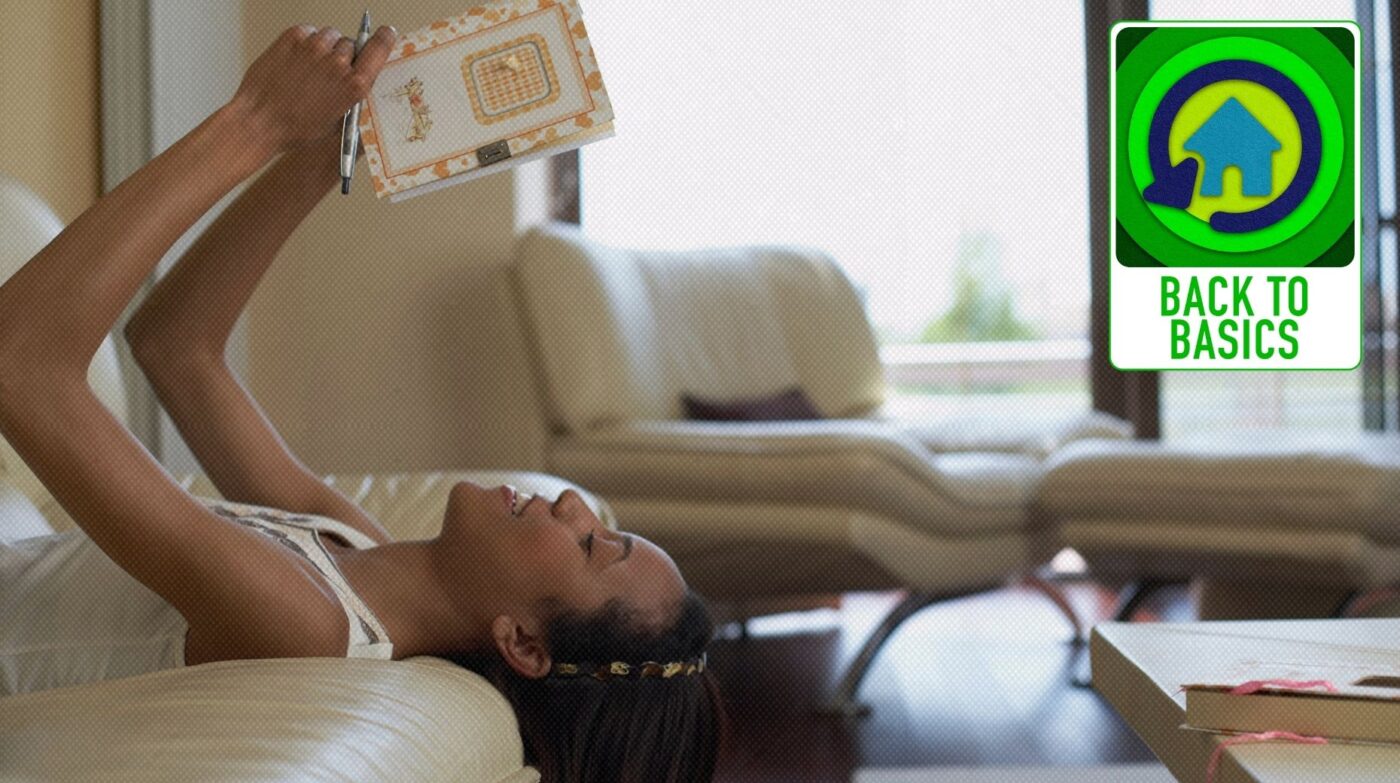 Opinion
Build a foundation now for daily strength and continued growth, and when the tough times hit, you'll be ready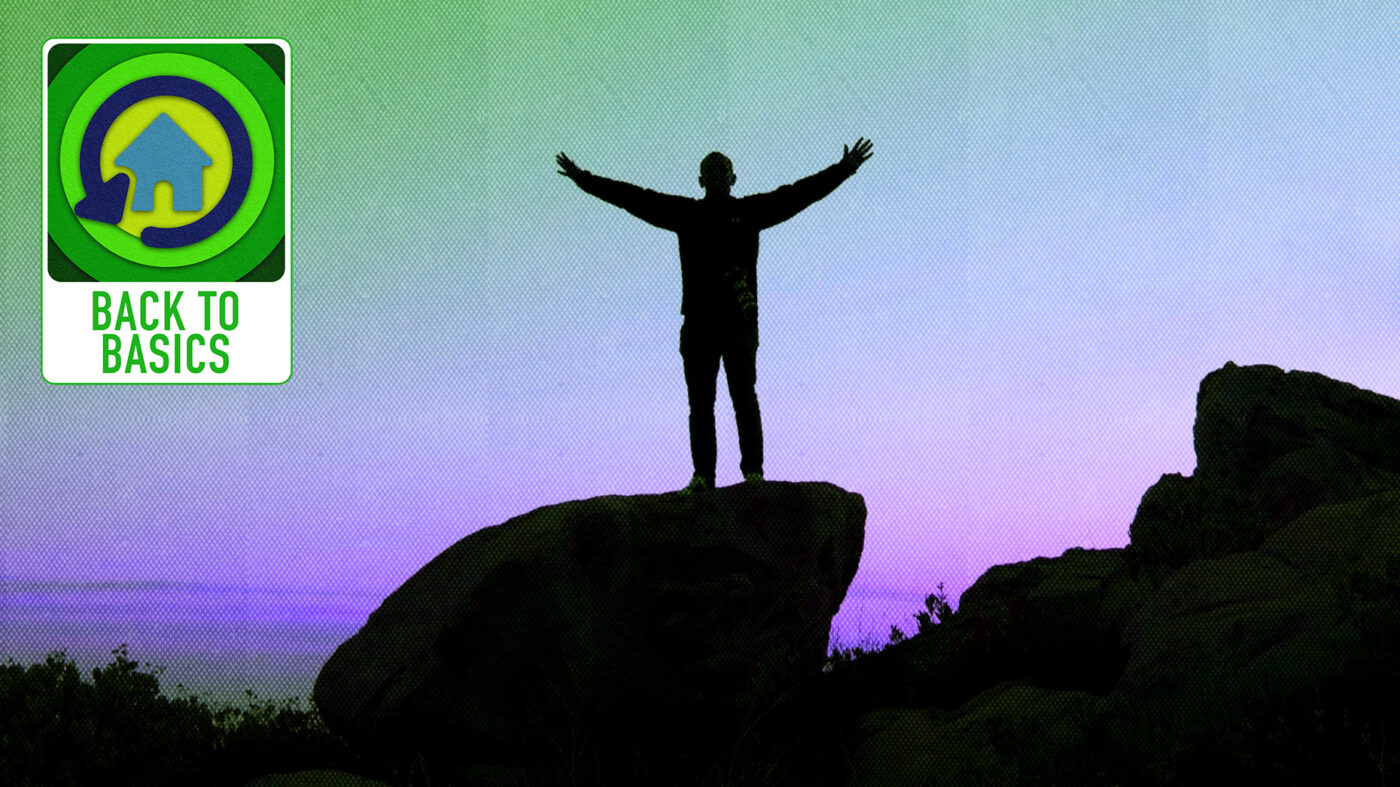 Confidence is an important aspect of becoming a successful real estate agent. Luckily, it's a skill that can be learned and sharpened. Here are a few powerful (and effective) ways agents can boost their self-confidence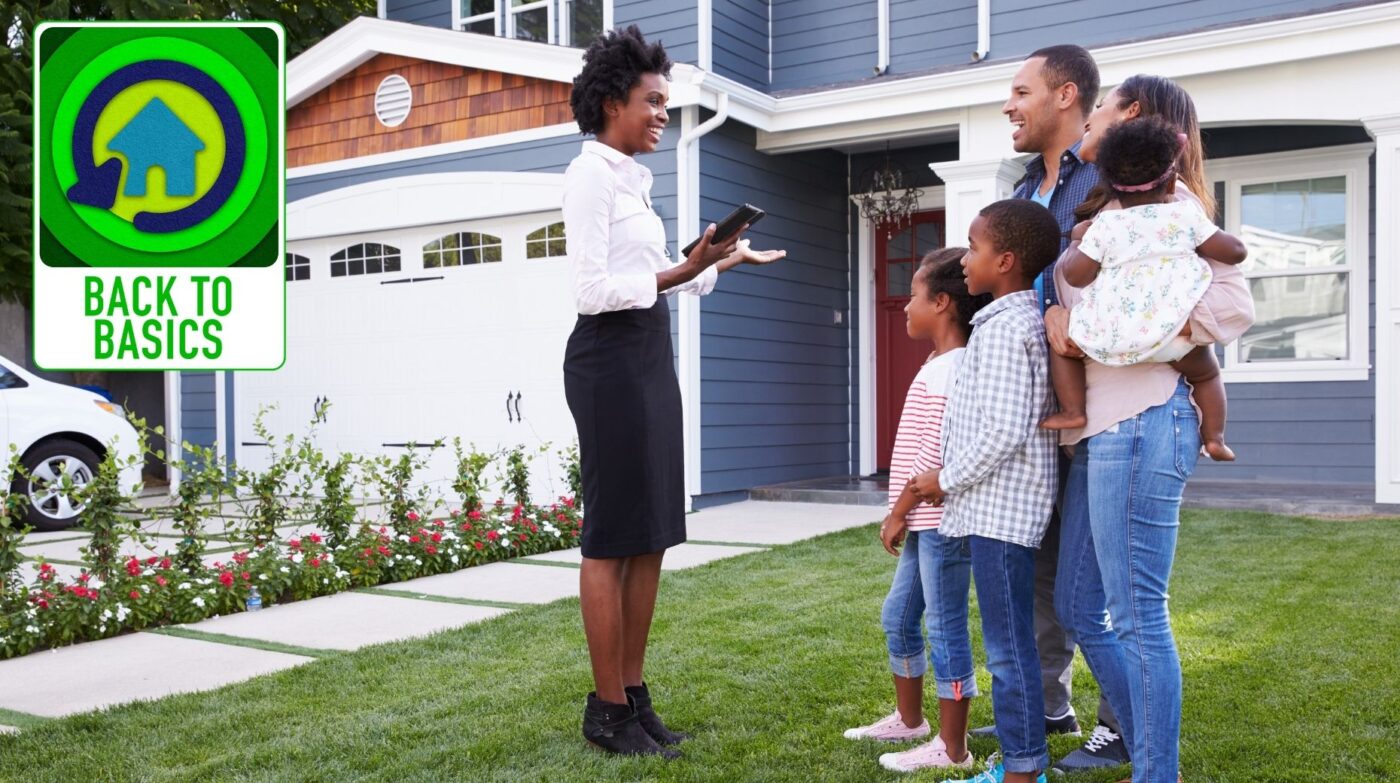 This month, we're focused on making you more money. Here are the top stories from our Back to Basics series published thus far. We'll keep this list updated all month long.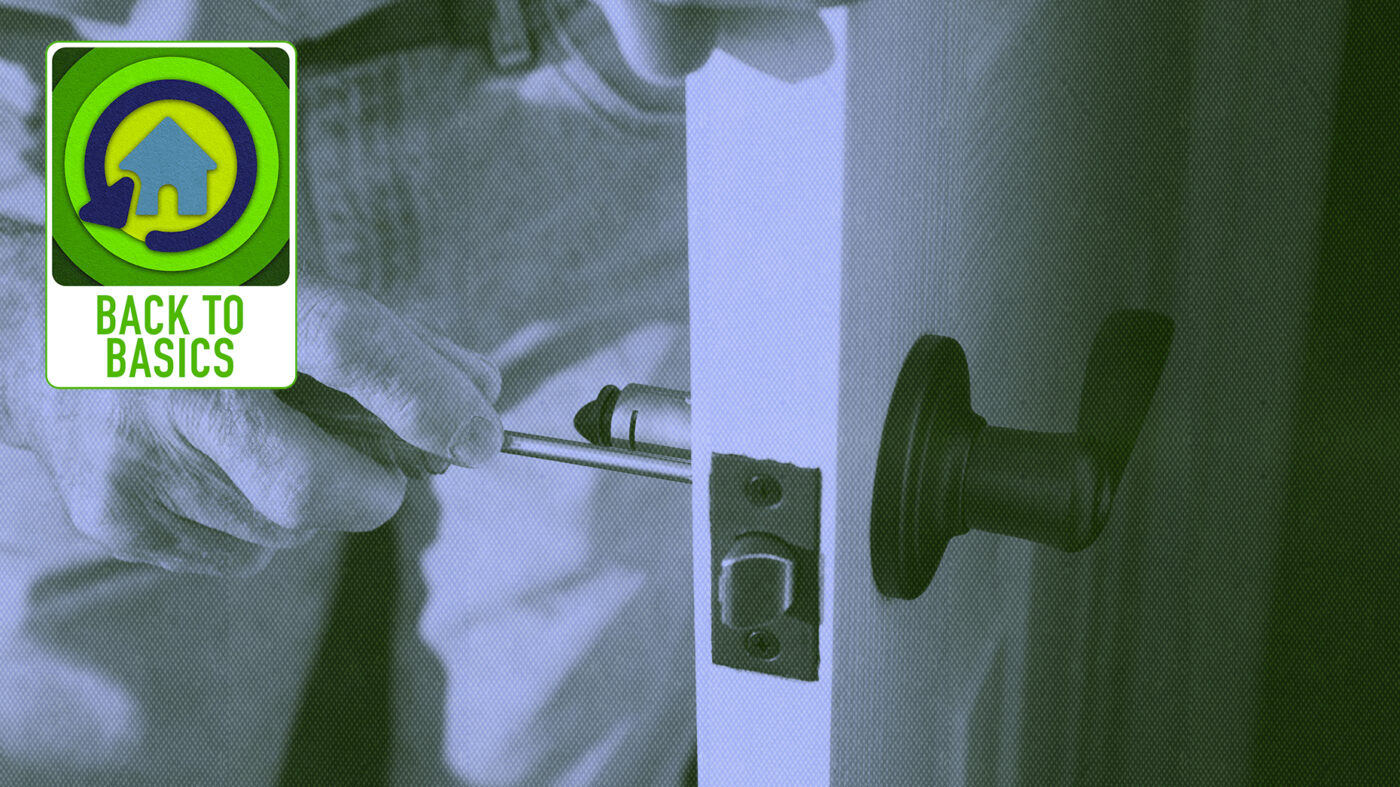 Rising levels of homelessness have increased the incidents of unlawful access to homes on the market. Here are a few key steps to respond to unauthorized entry and preventative measures to ensure it does not happen in the first place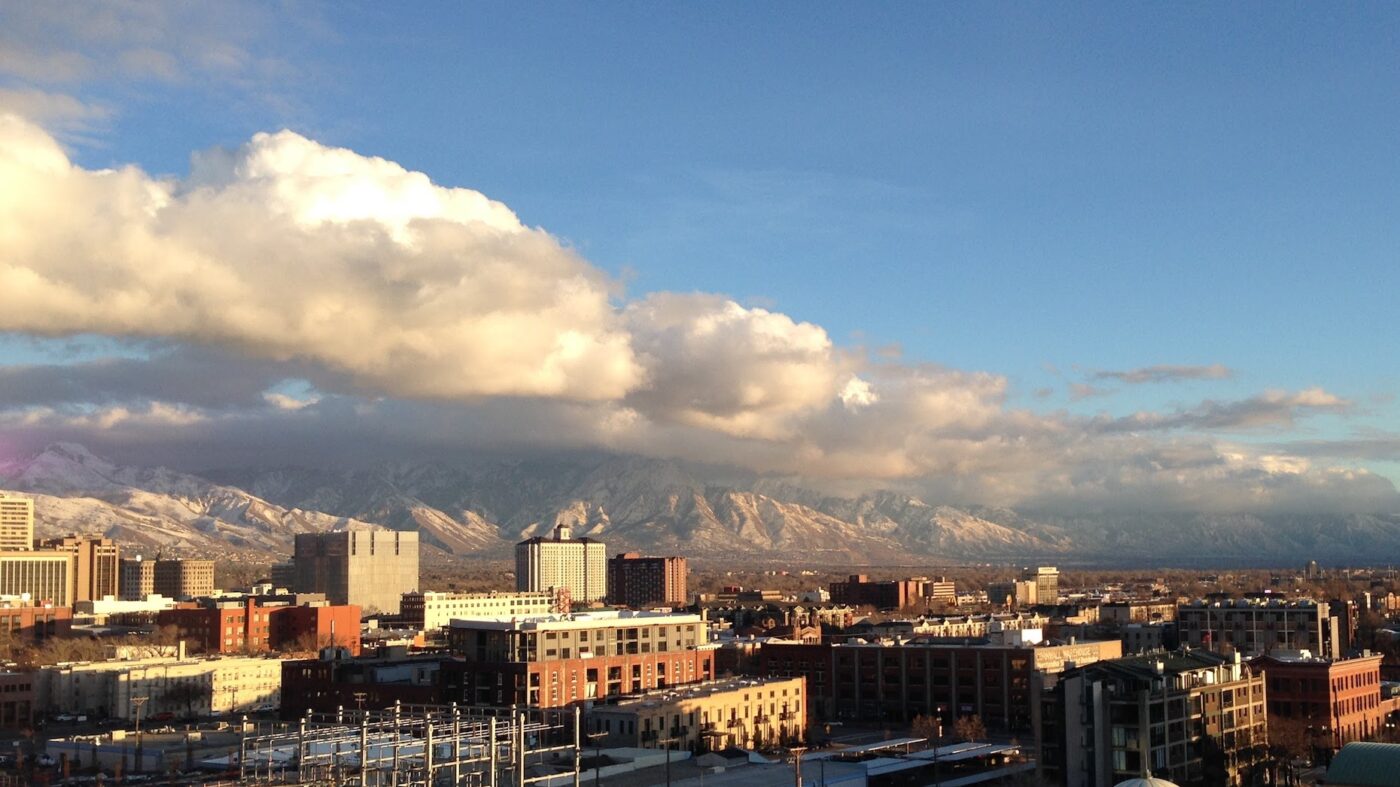 The Salt Lake City-based Perry Group has more than 50 agents. The team was drawn to eXp thanks to the brokerage's focus on technology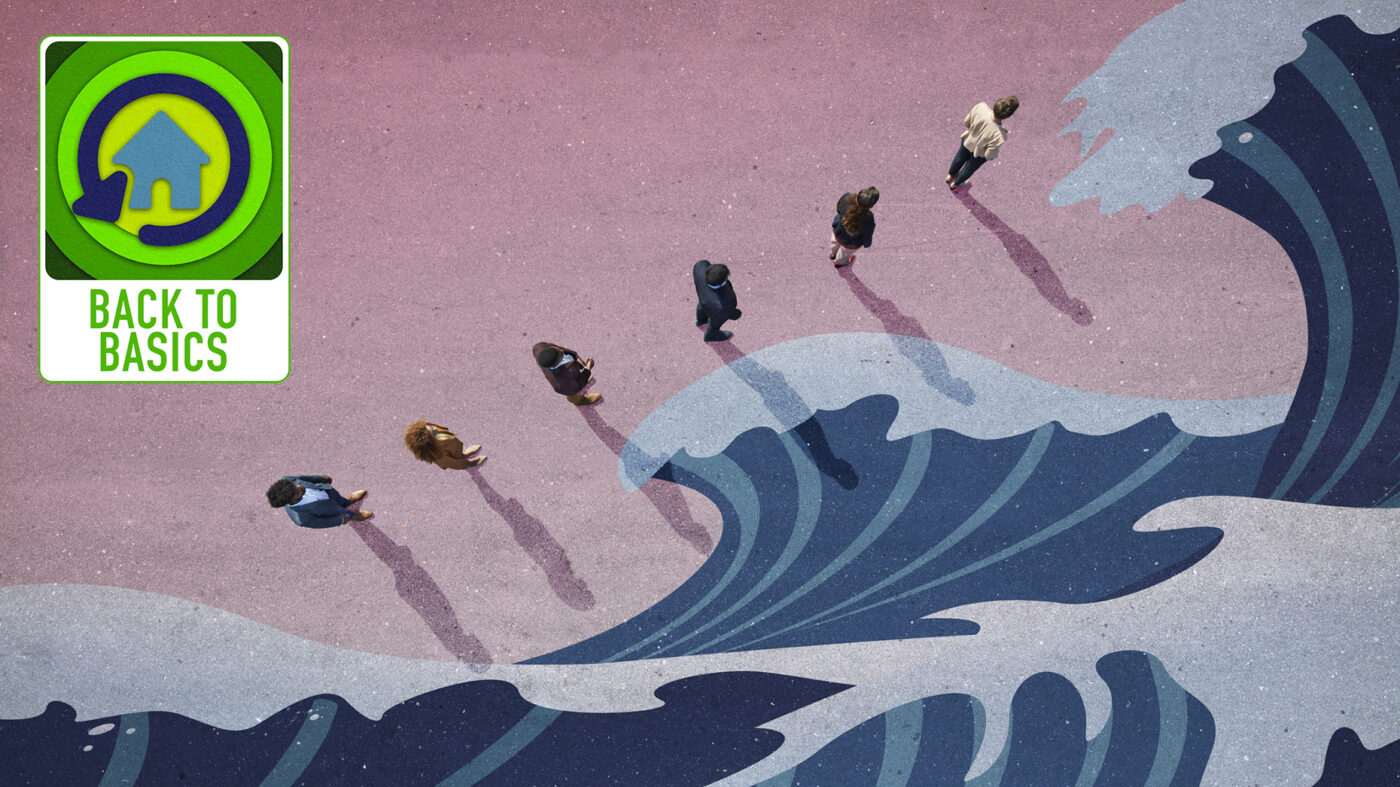 When the economy is strong and confidence is high, people become idle and get too comfortable. When a crisis hits, they leap into panic mode. That's why, to prepare for any future uncertainty, team leaders have to take these important steps now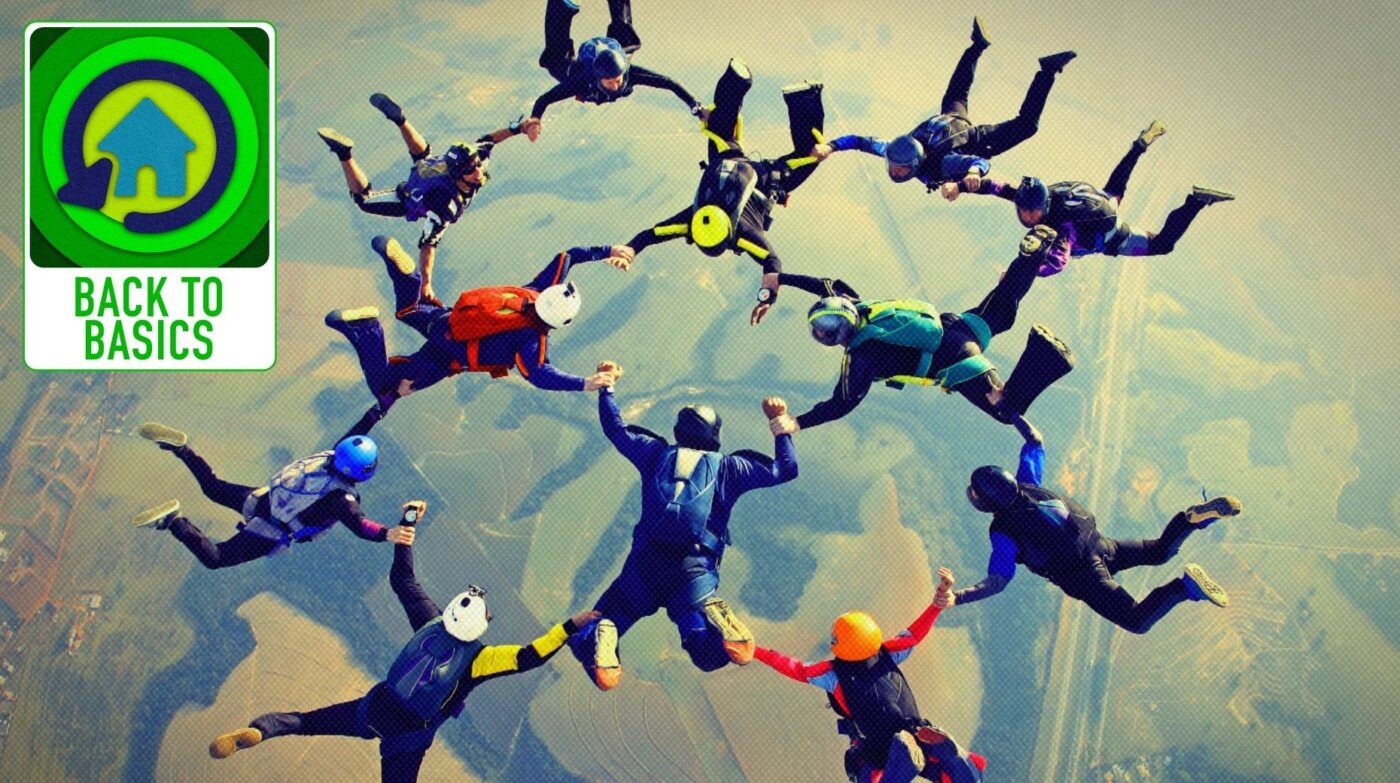 Opinion
No one said building a business was easy. But if you tap into these 10 team-building basics, you'll be on your way toward sustainable and scalable growth in no time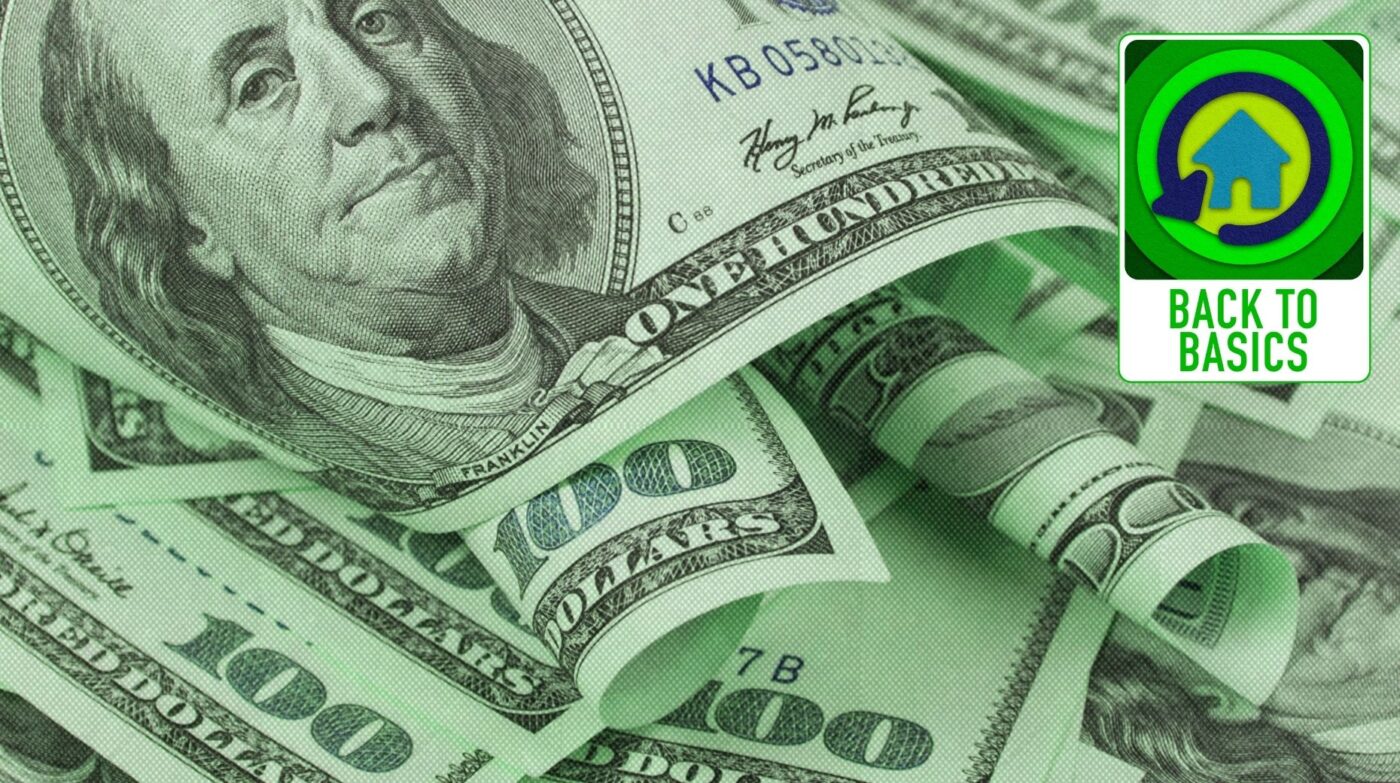 For the entire month, we'll be laser-focused on what's working in the industry and how to set your business up for more profit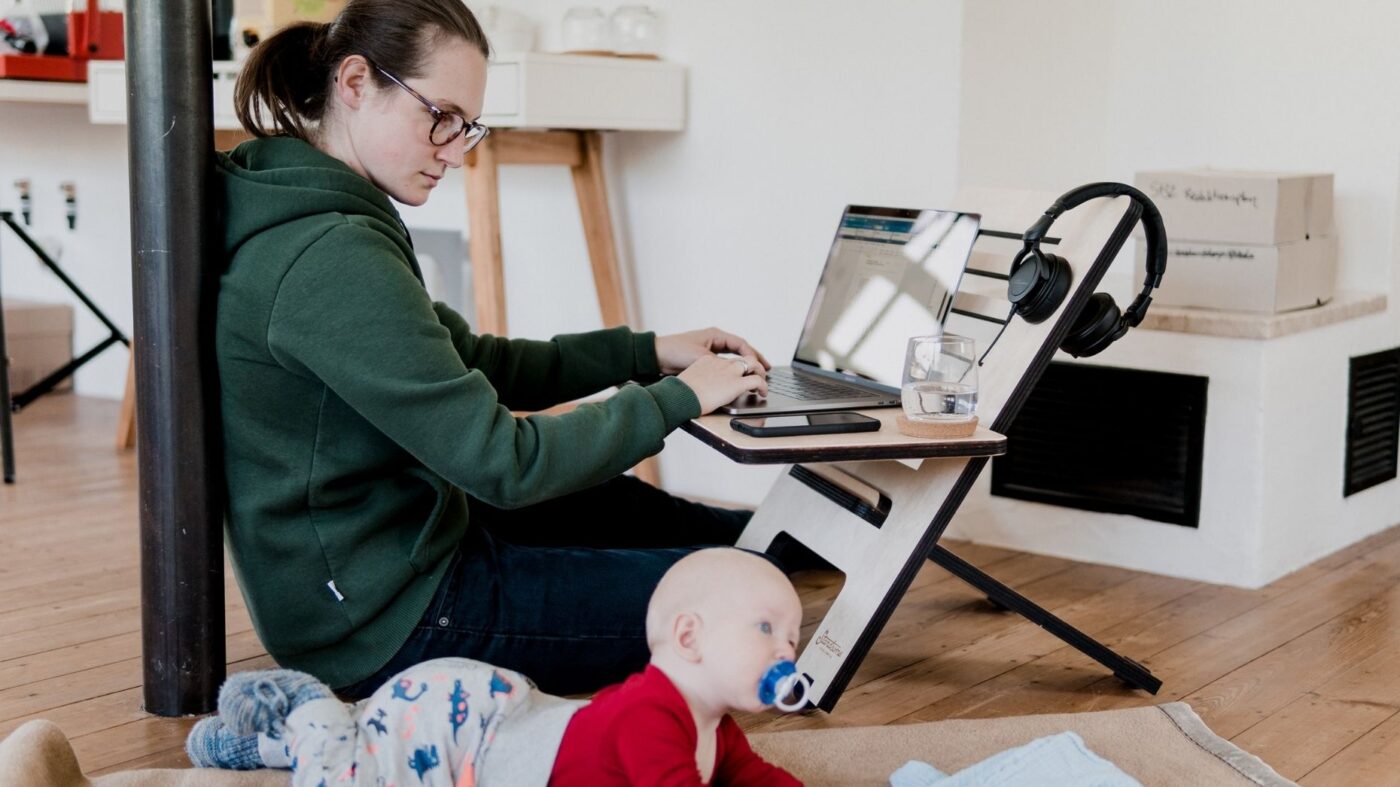 Time. Sleep. Relationships. These are just a few of the things that real estate professionals who are also mothers have had to sacrifice over the past year in order to hold it all together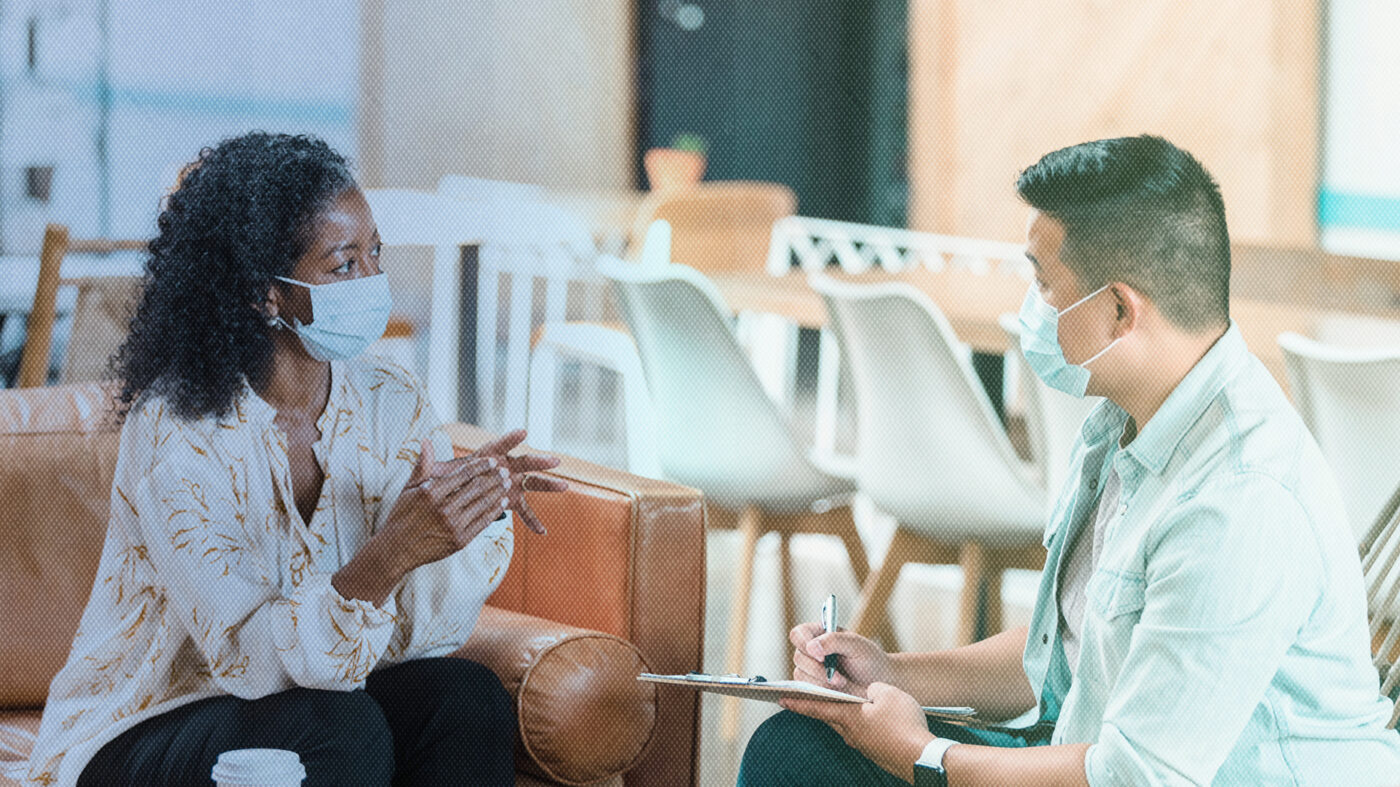 As a team leader, you're expected to be a great communicator — but of course, that's easier said than done. Here are the top communication errors you might be guilty of without even knowing it (and how to fix those problems)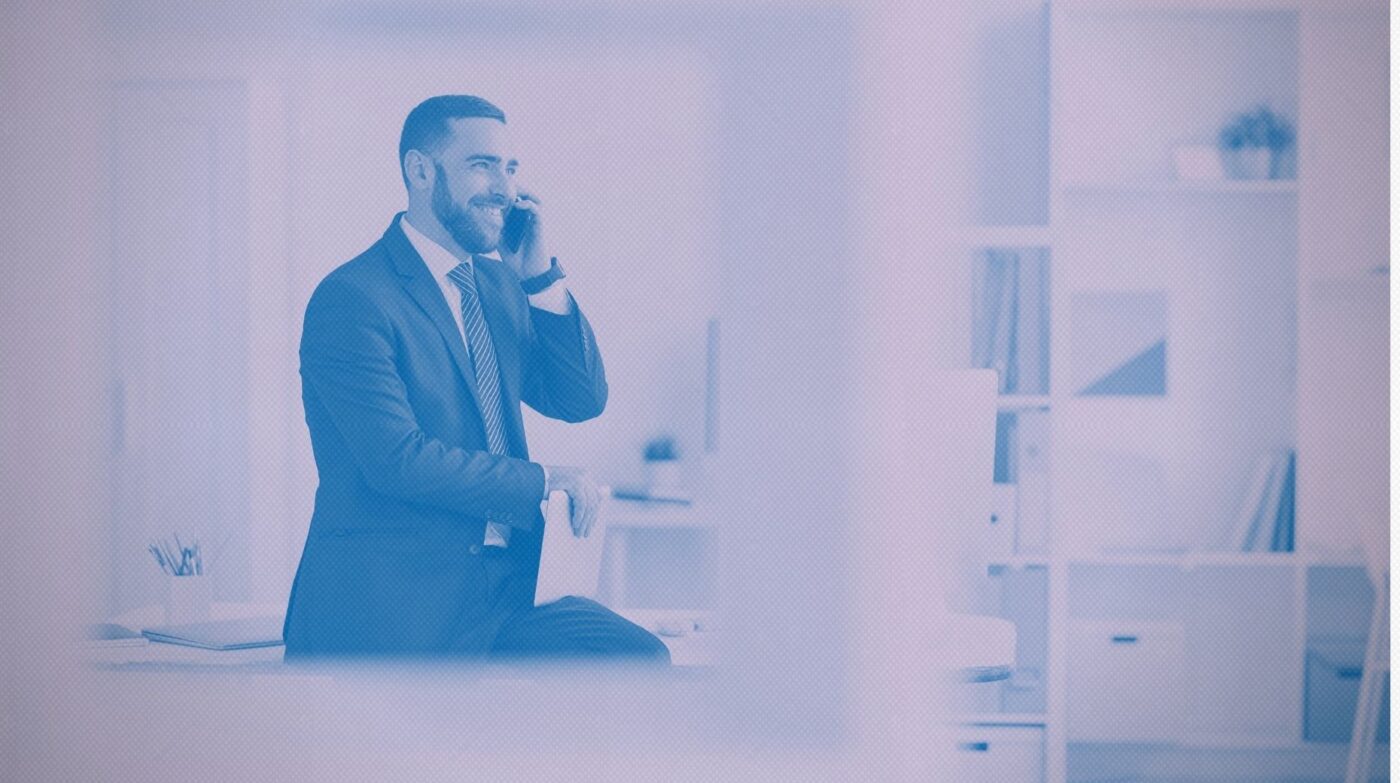 Opinion
Imagine cutting your to-do list in half and being 2X-5X more effective? It's possible when approached with intention and clarity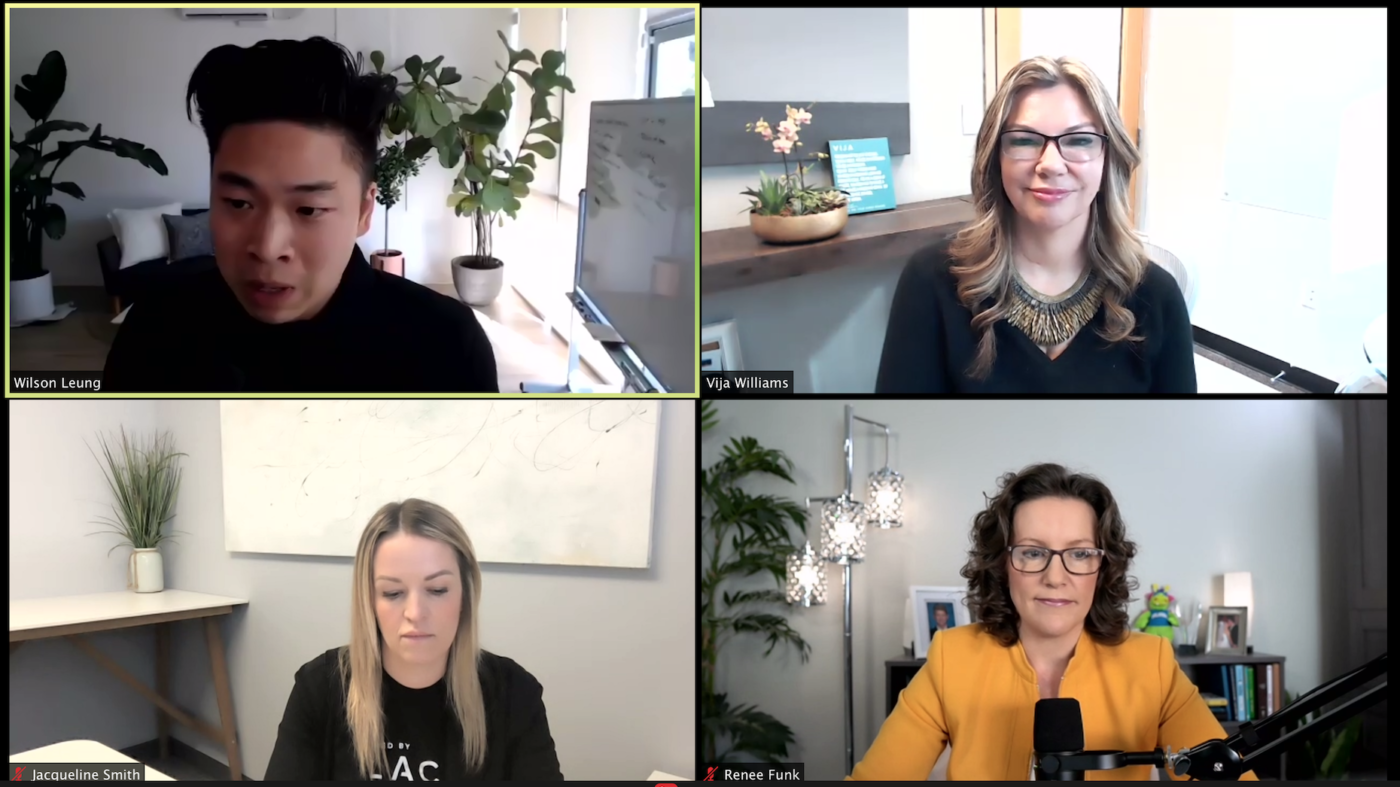 If you missed last week's Connect Now, you missed an intense, informative debate about how real estate teams drive growth. Watch it now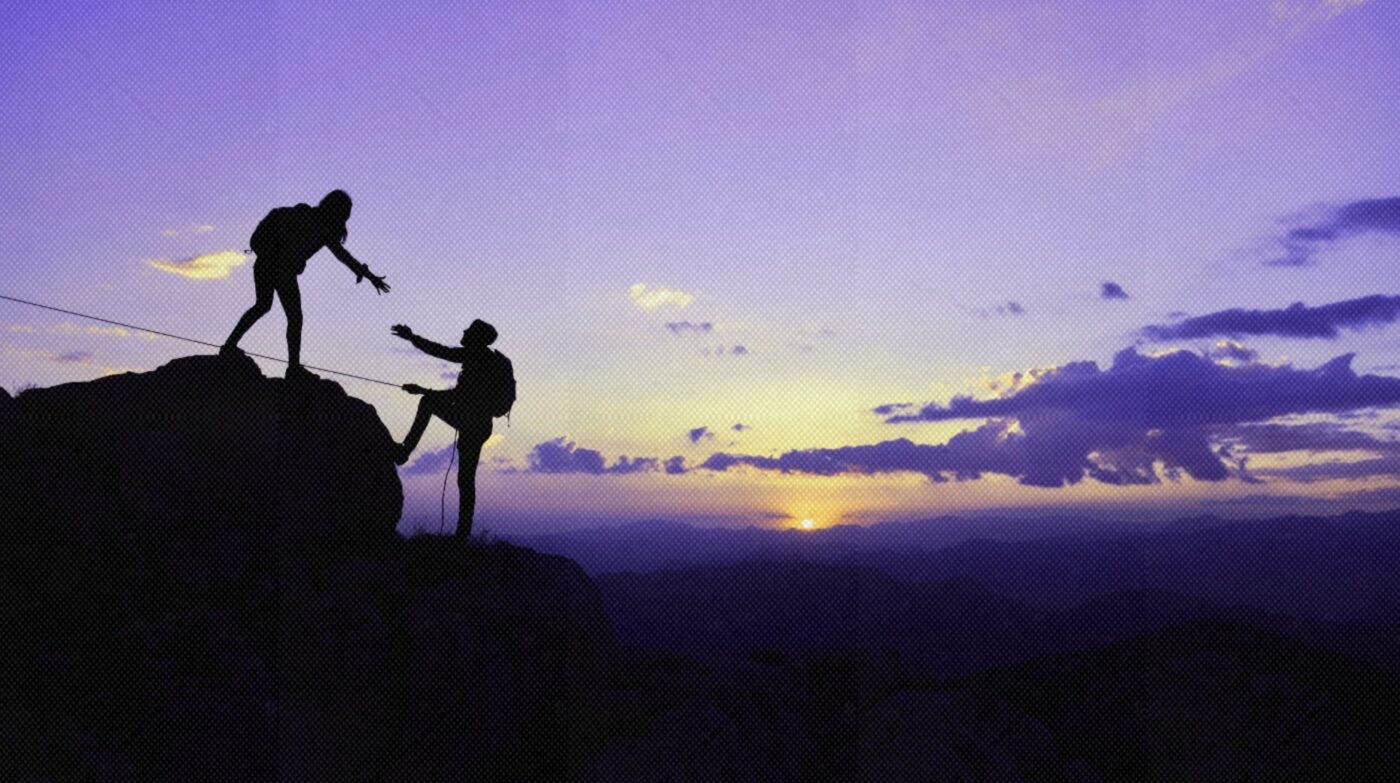 Opinion
It's been tough out there, but there is light at the end of the tunnel, and it's our job as leaders to inform our agents of these conditions and give them hope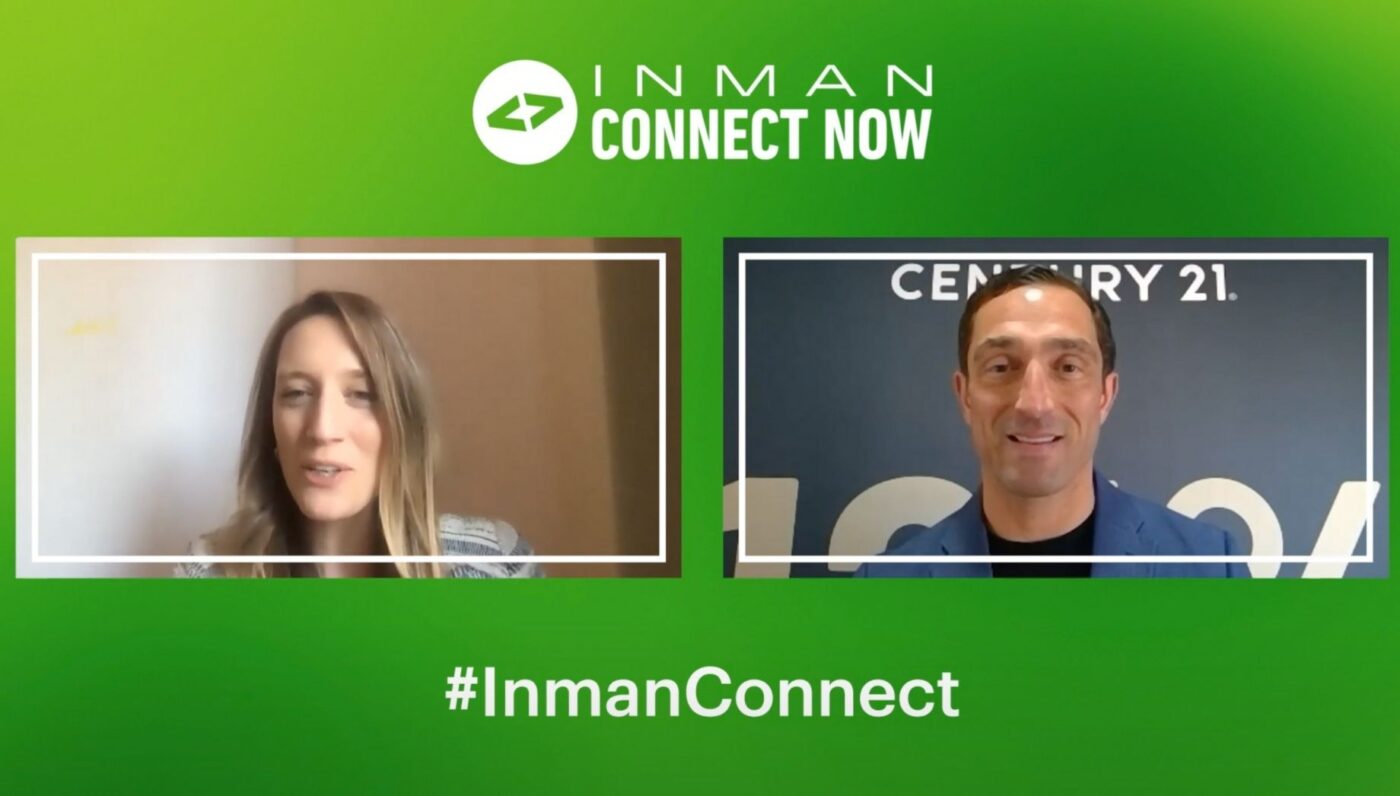 If you missed last week's Connect Now, you missed Century 21 CEO Mike Miedler in a revealing conversation with Inman's Clelia Peters. Watch it now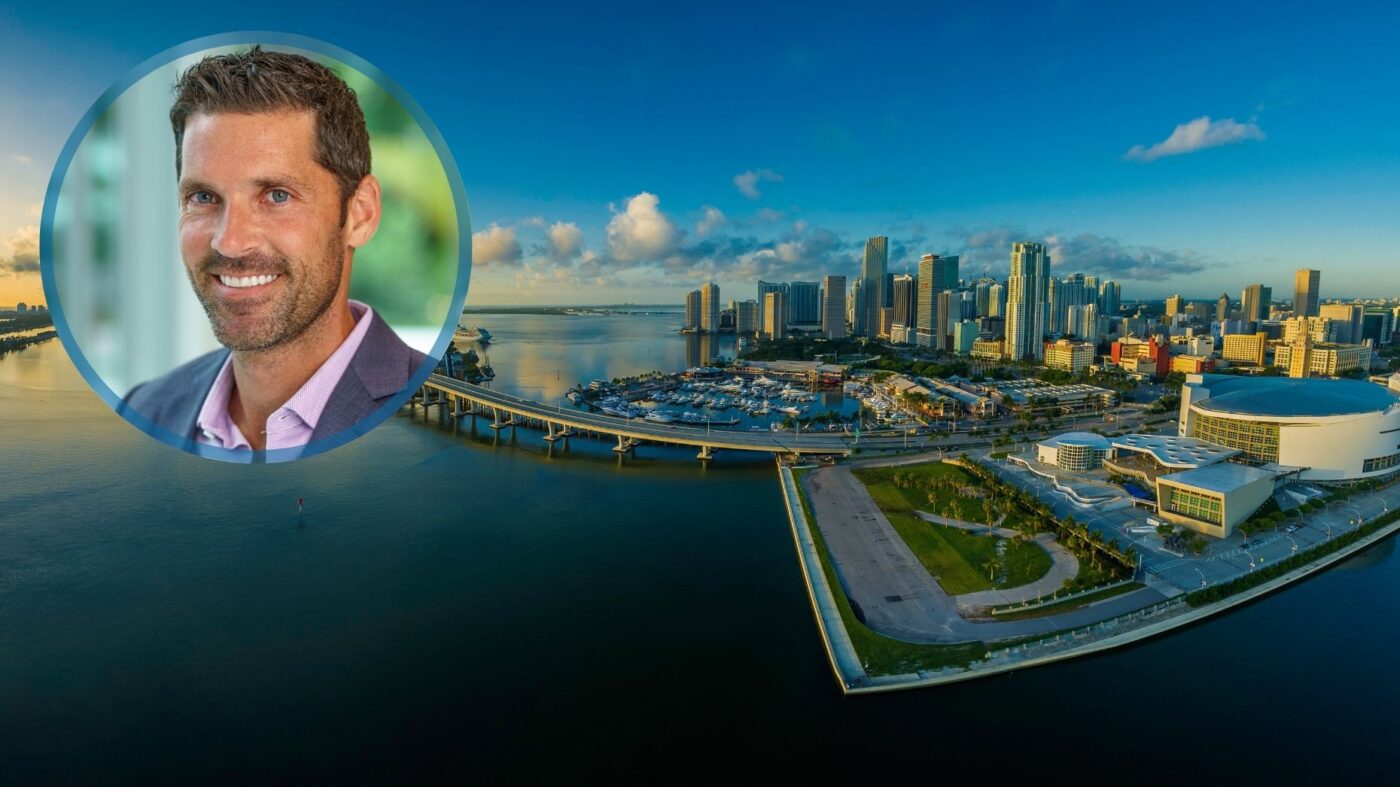 Find out how South Florida's Chad Carroll has grown his brand through patience and perseverance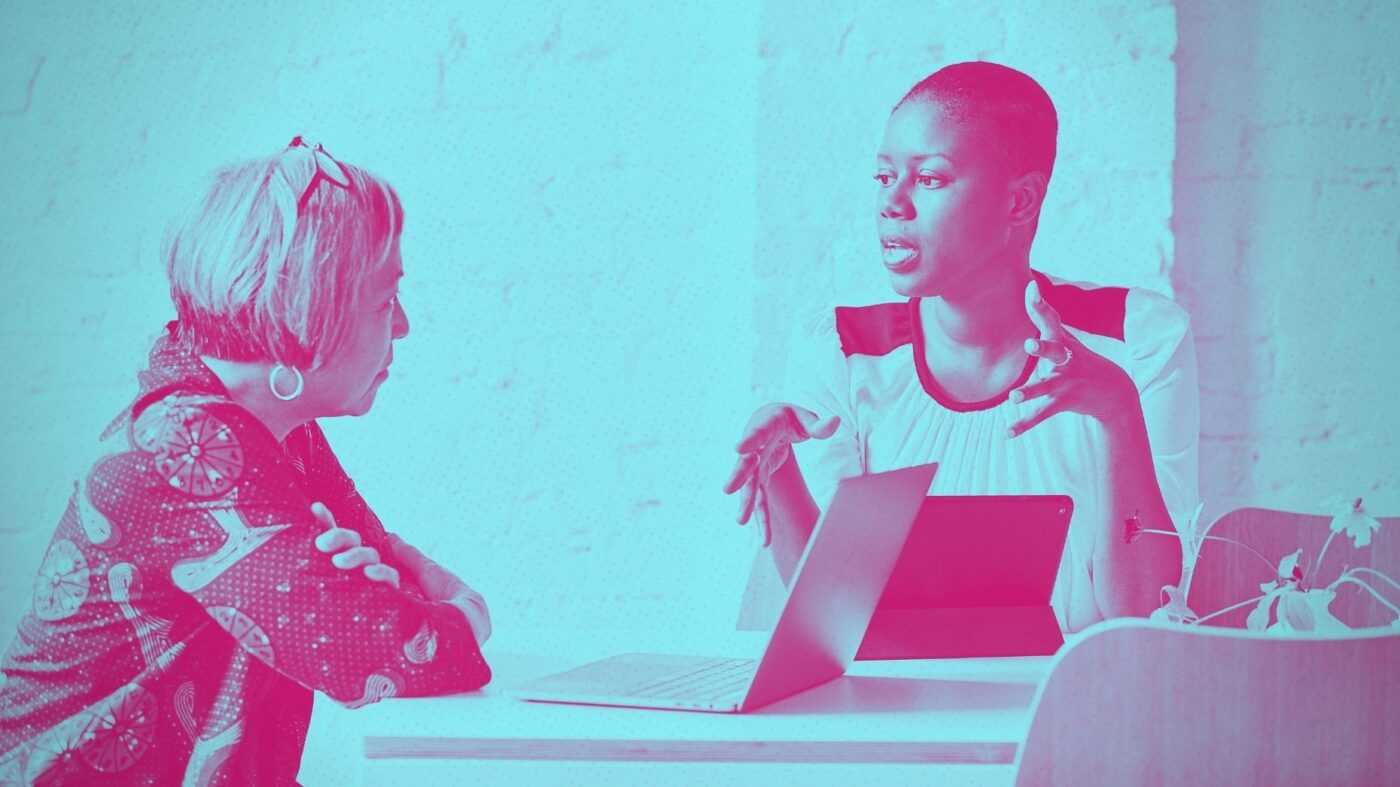 Add these into your cadence of accountability with your team, and watch your relationships grow and your team members flourish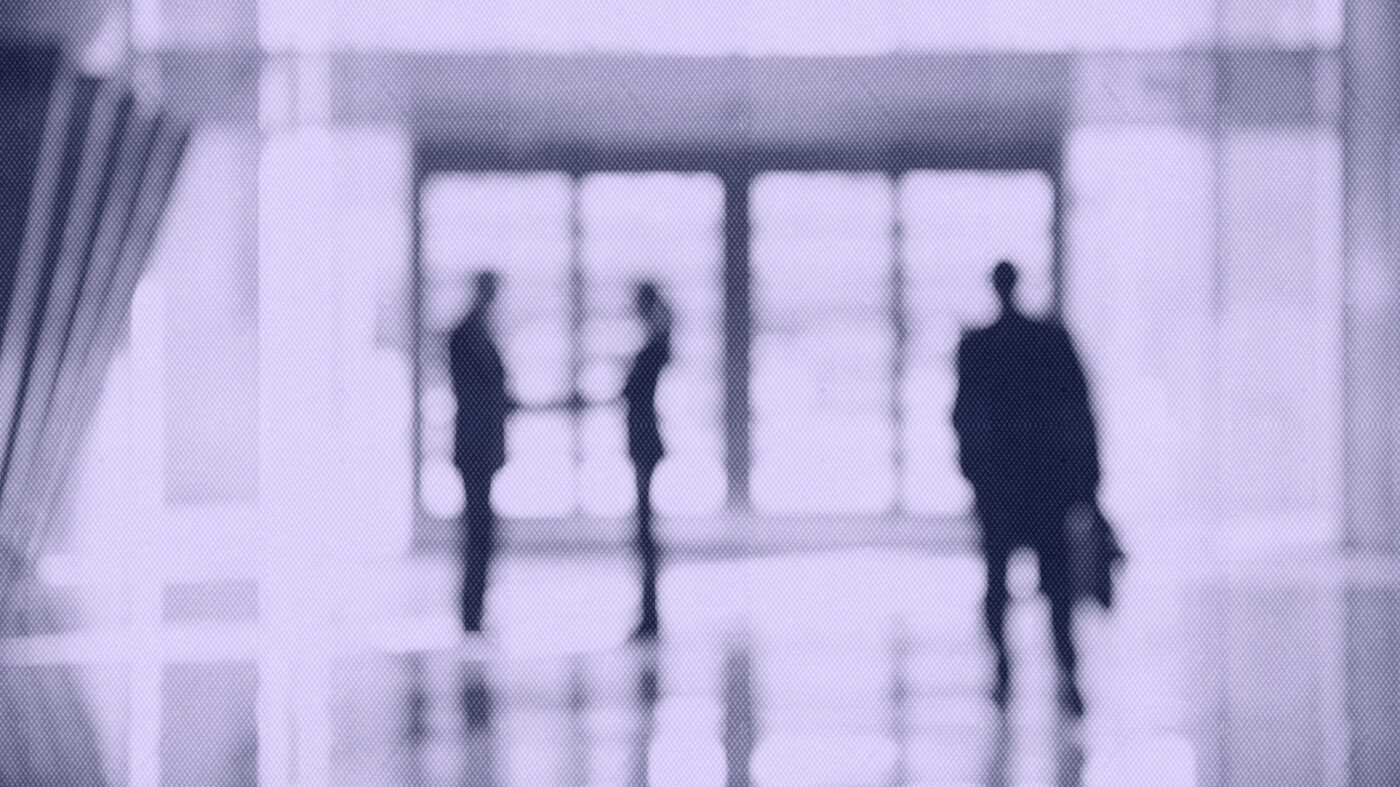 Like it or not, at one point or another, one of your team members is going to think about leaving. So, it's never a bad idea to be prepared, to know what an antsy agent acts like and how to have an exit strategy. Here are a few tips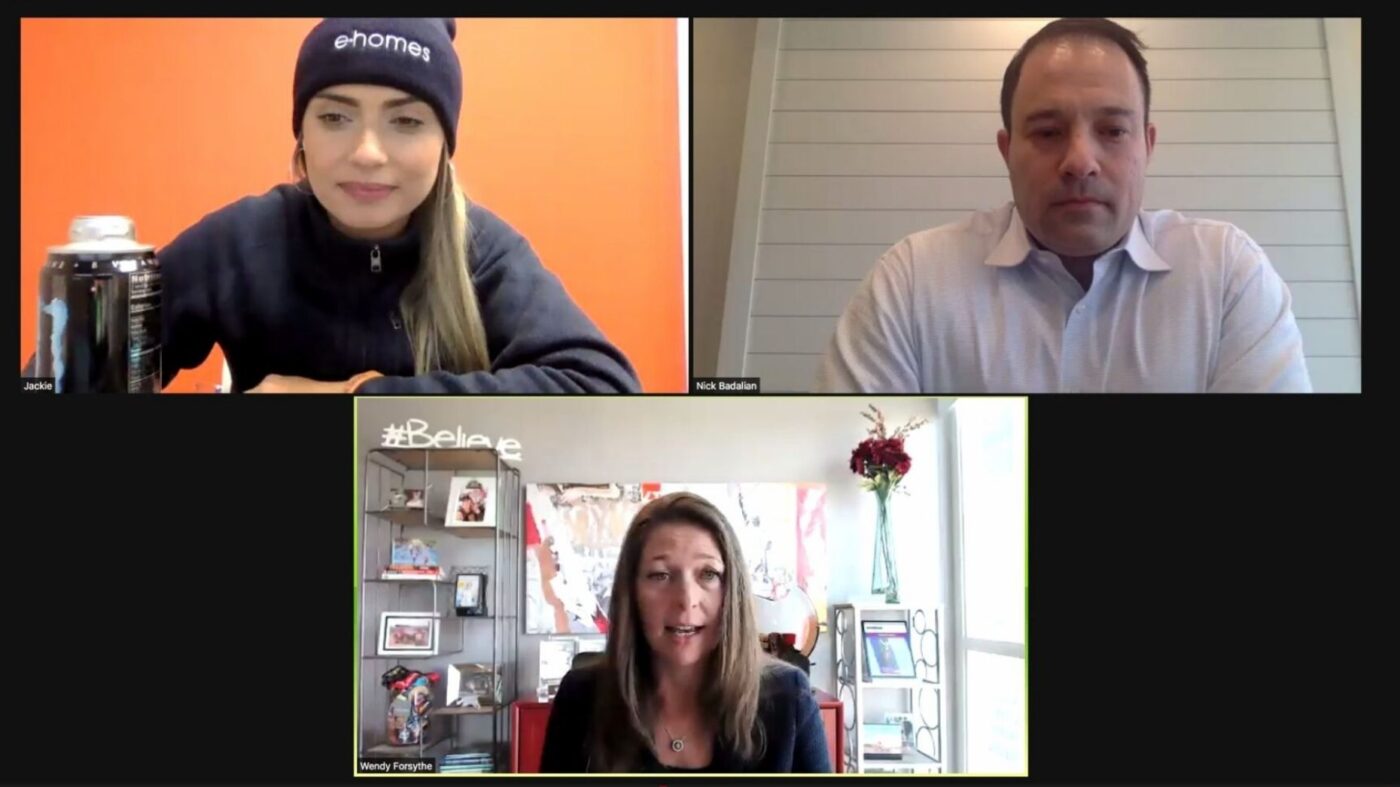 Panelists at Inman Connect Now discuss how to tell if you're ready and how to make sure your team doesn't fail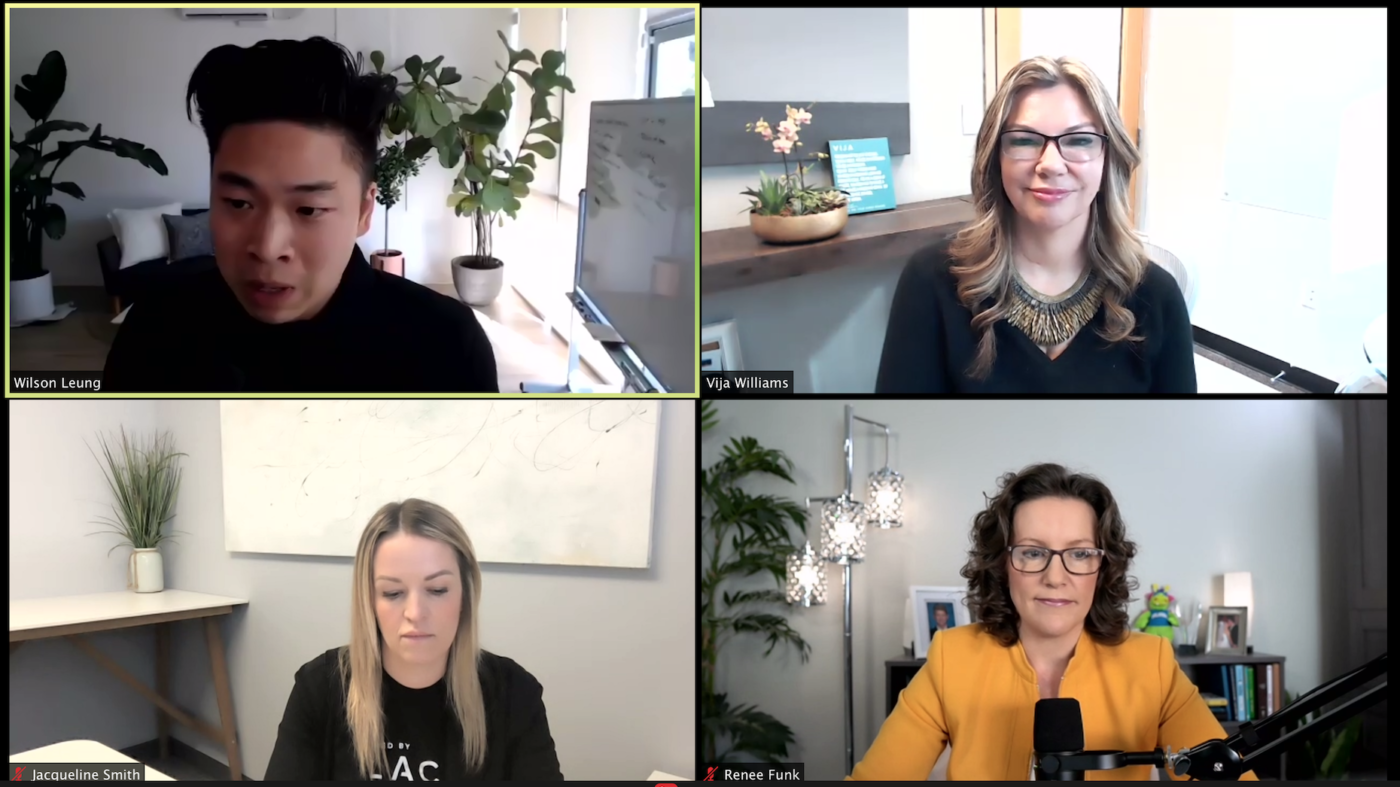 A group of panelists argued at Connect Now on Tuesday that real estate teams have an array of benefits for agents, and that teams will only become more popular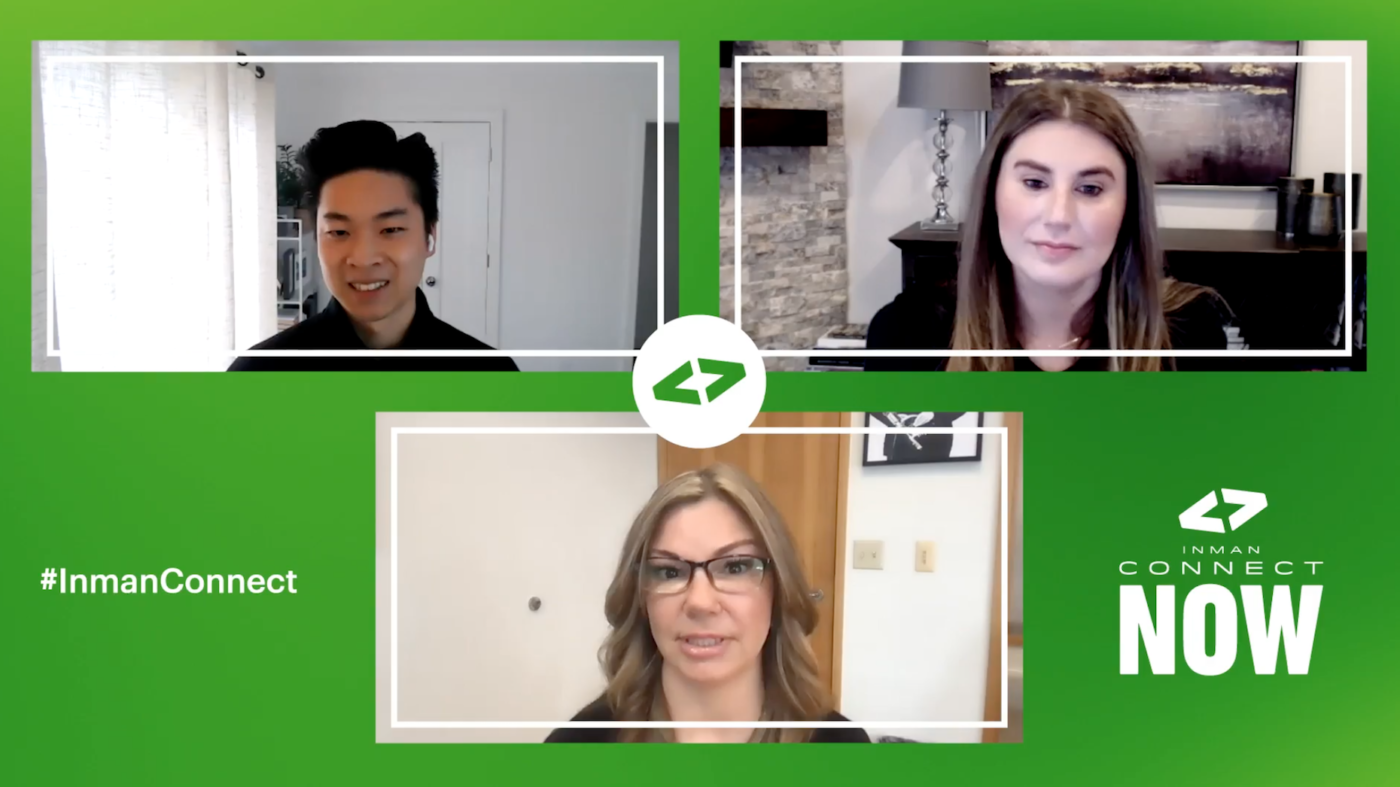 Panelists at Inman Connect Now argued that teams are nimble, and can provide significant value to both consumers and real estate professionals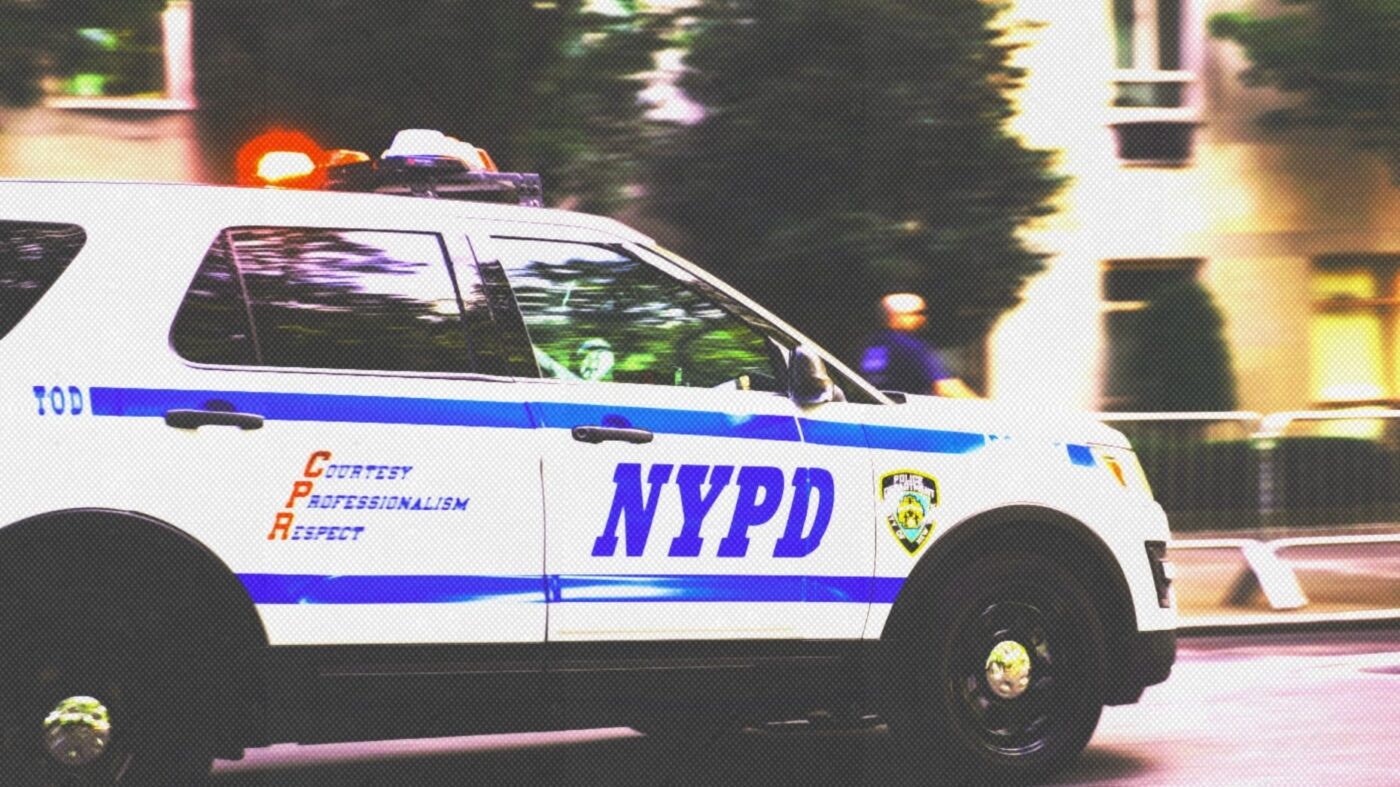 Opinion
It's up to us as a profession to uphold high standards and accept nothing less than the behavior reflected in the NAR's Code of Ethics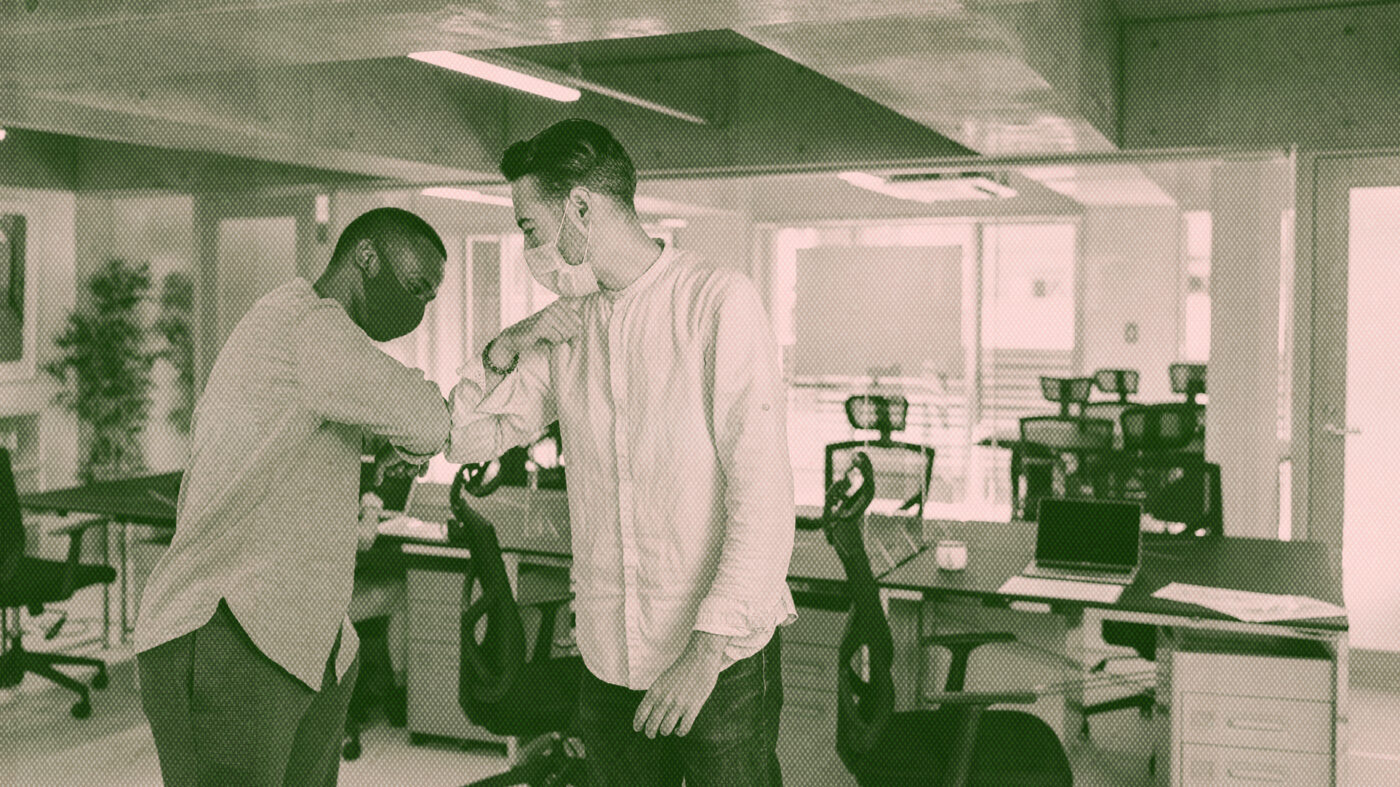 Instead of focusing on external factors and symptoms of greater problems, leaders should turn their attention to the things within their control. Here's how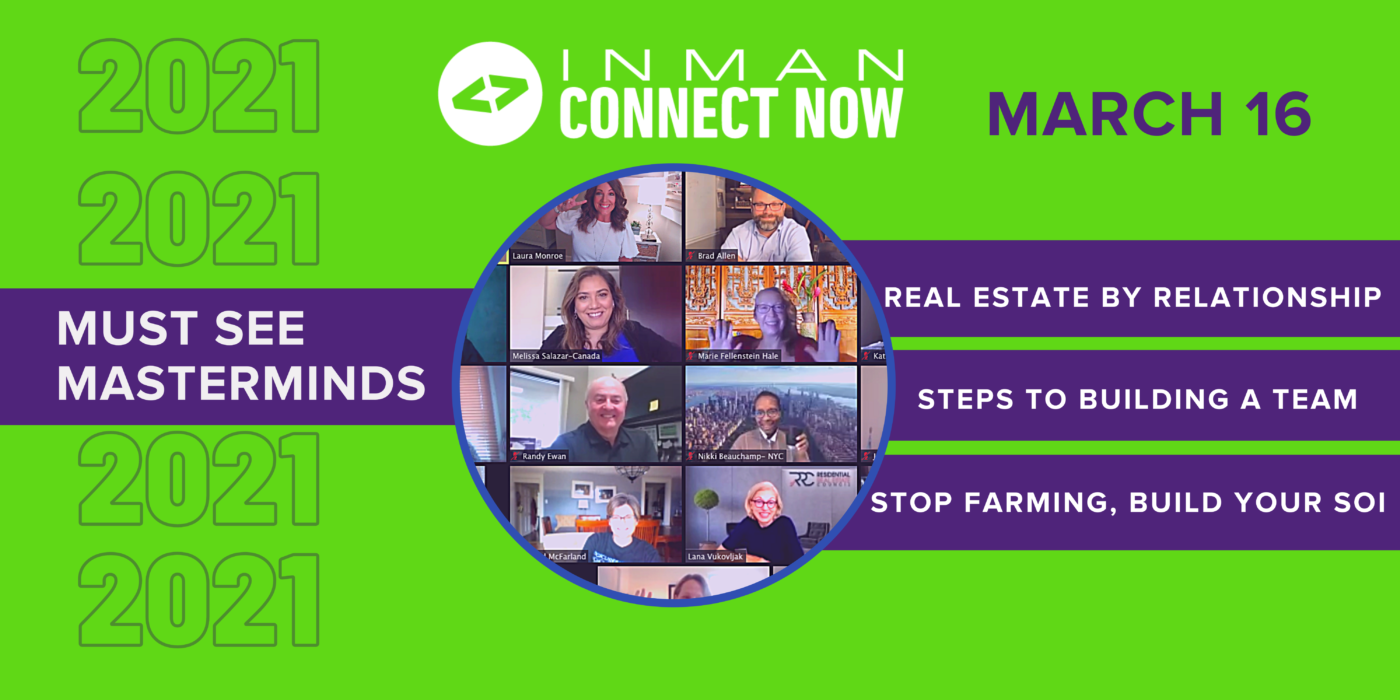 Be sure to make time for these can't-miss sessions at tomorrow's Connect Now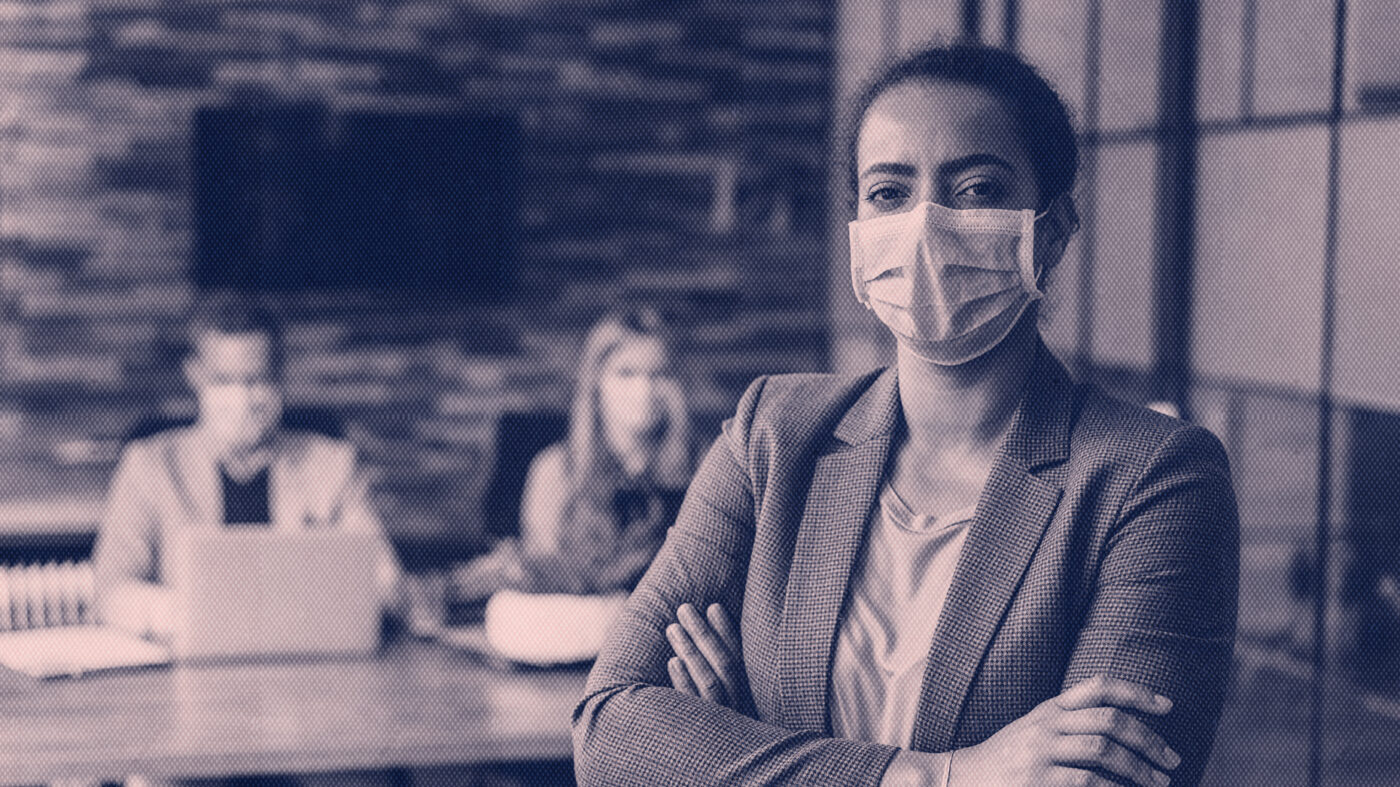 The president of The Agency shares her tried-and-true practices for building an effective and successful leadership team. Some of your greatest leaders may come from the most unlikely sources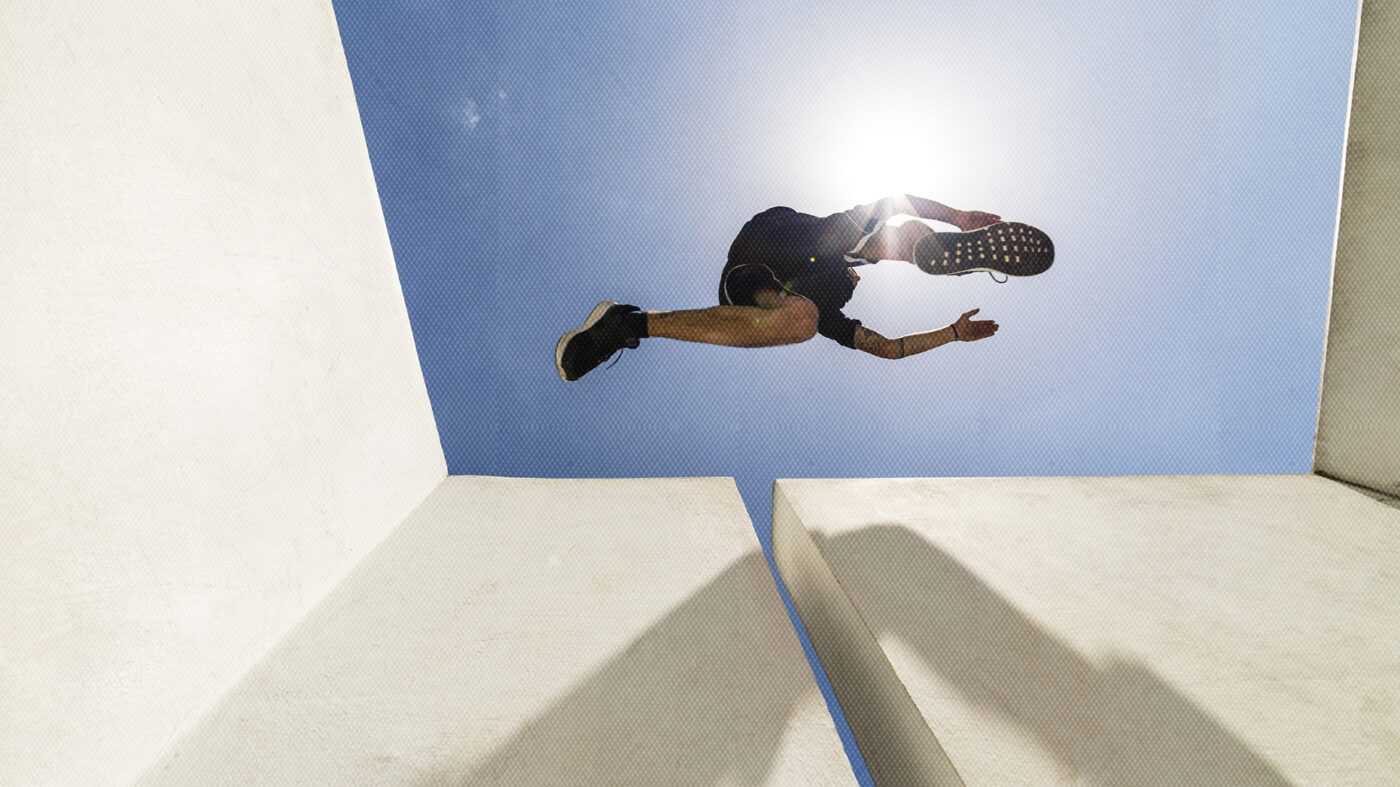 Is your team feeling a little burned out? By discovering what motivates your agents, you will be able to create personalized systems and processes that increase their success — and happiness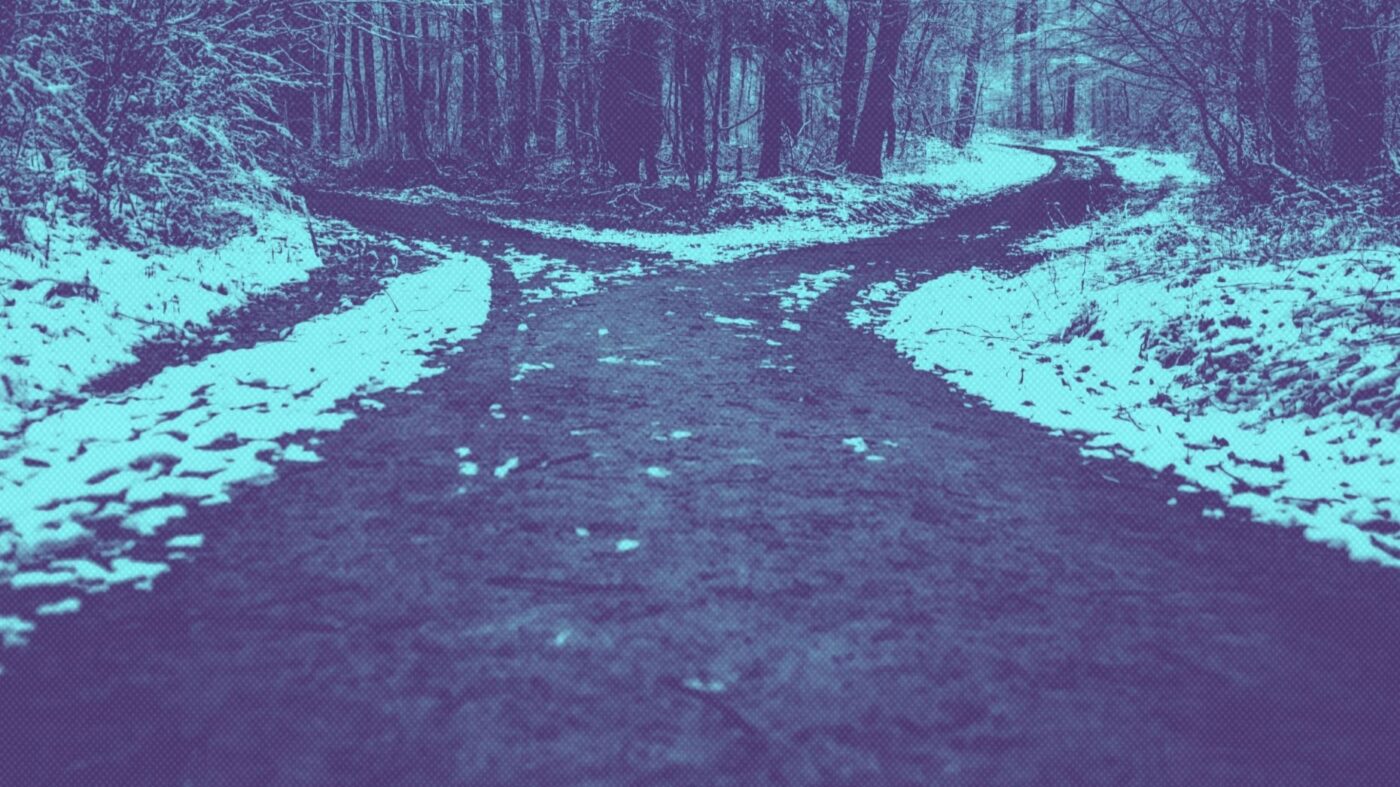 Opinion
When new agents join a team, they can fast-track their success through models, systems, coaching, training, leads, culture and the opportunity for growth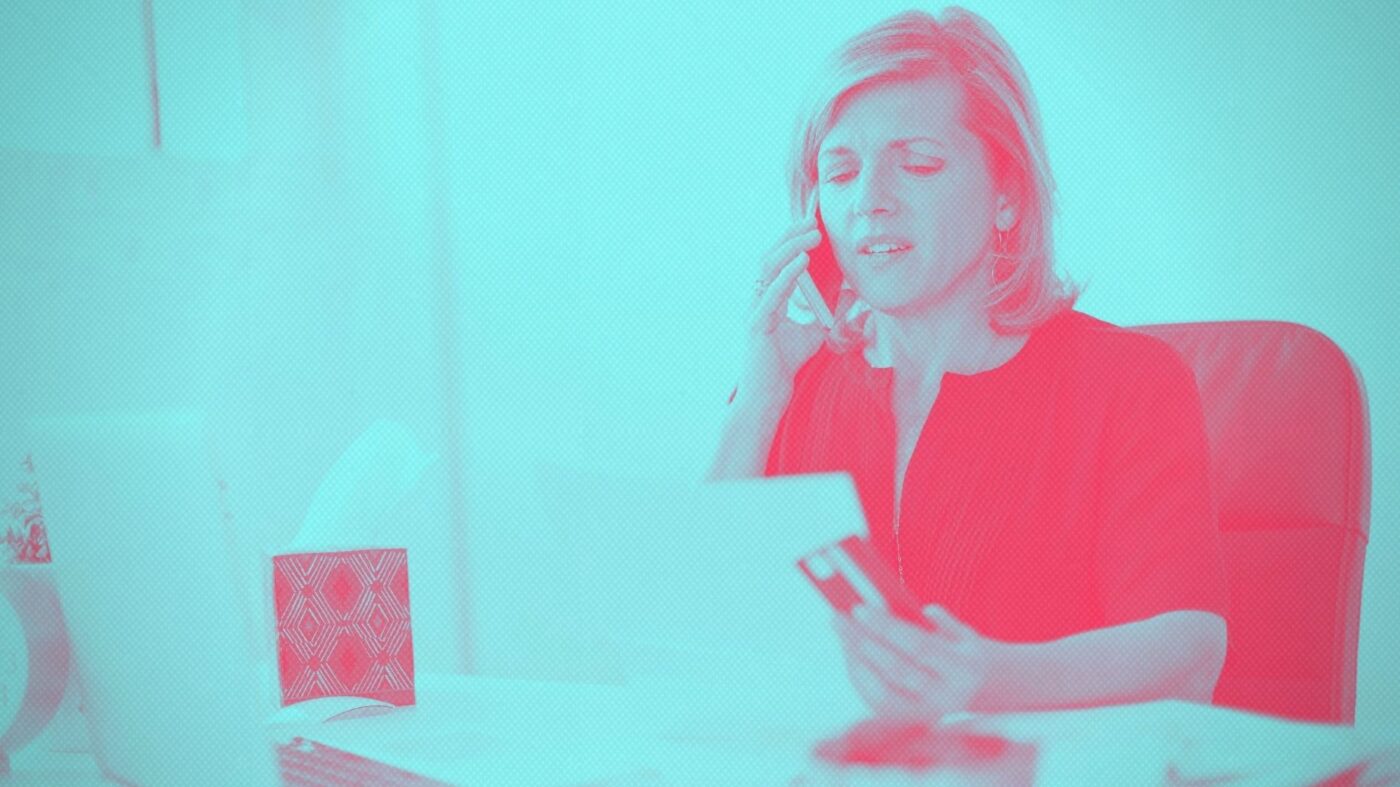 Here's how you can help keep your clients on track to prevent them from blowing up their chances of owning a home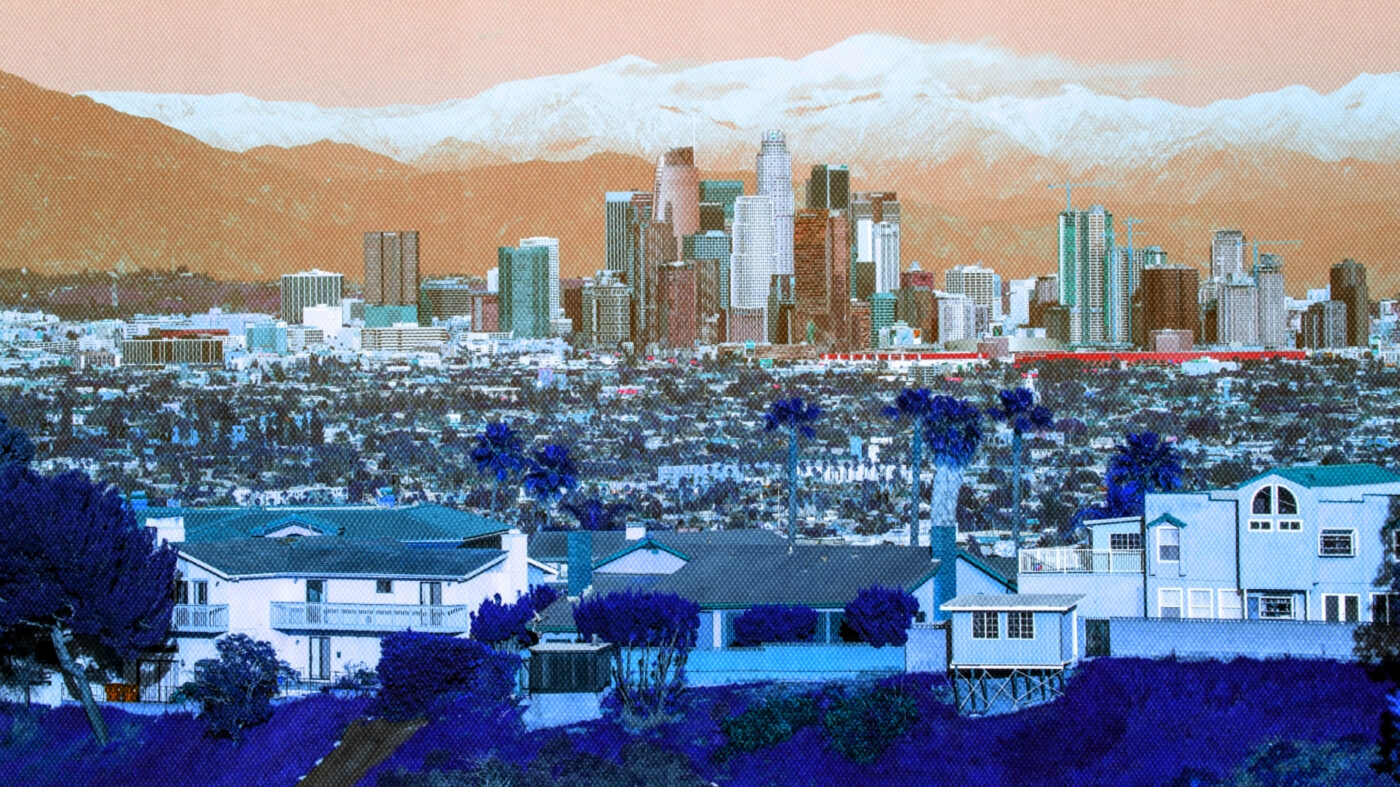 Now that you've solidified your position as a go-to local agent, what's next? A natural career progression might include expanding into neighboring areas and feeder markets. Here's how to do it successfully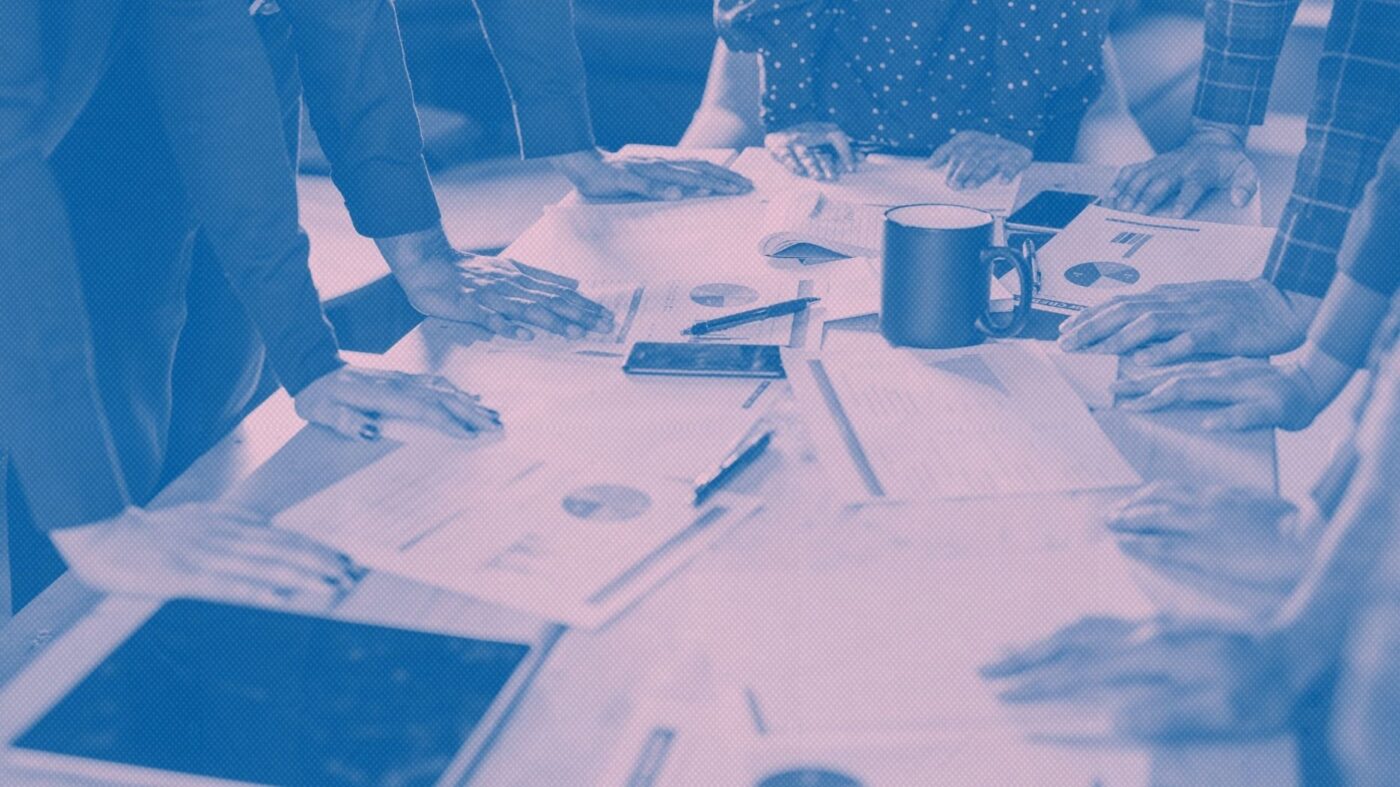 Opinion
High-performing teams are developed, grown and cultivated with purpose — from the inside out. Here are the common themes I see among solid teams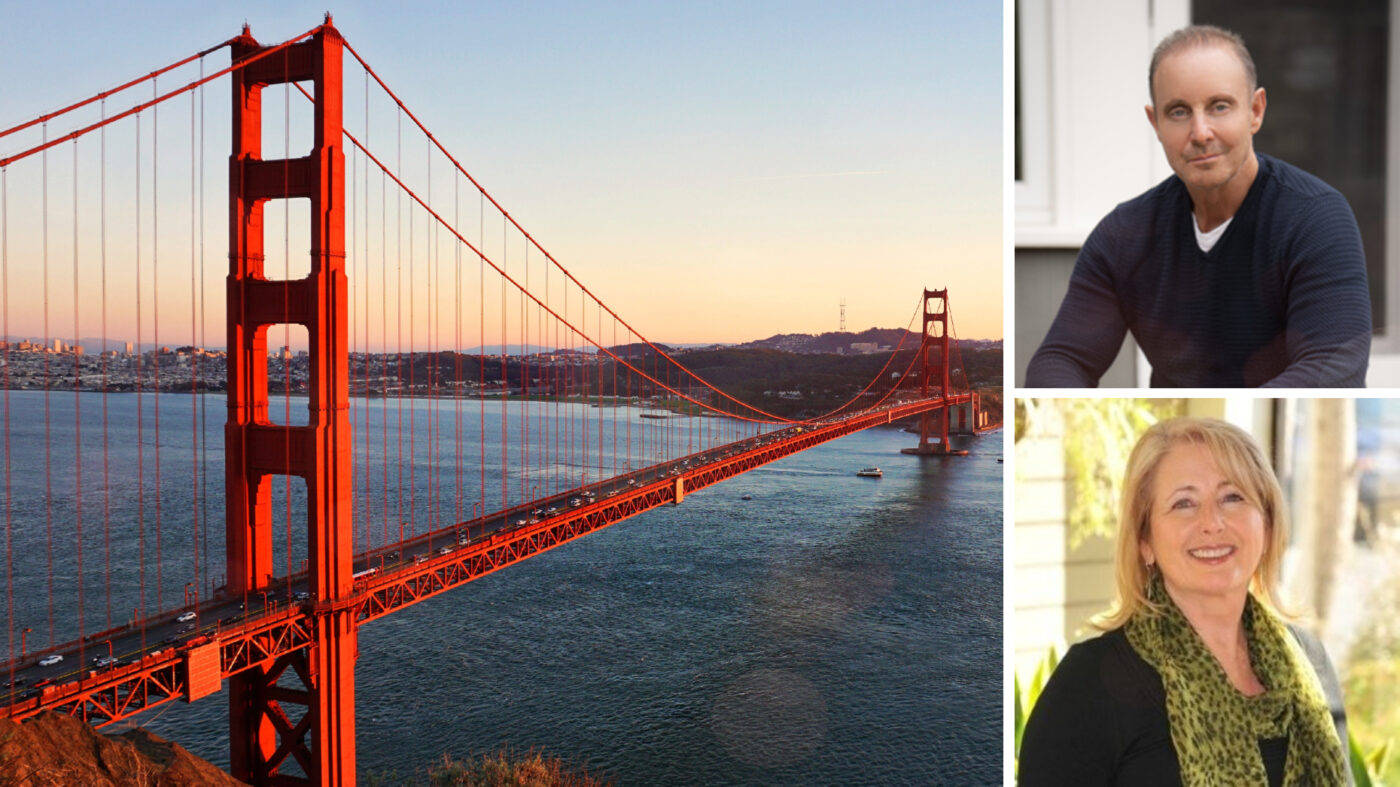 The Bay Area-based Watson-Marshall Group is jumping ship from Compass, while the Margaretich Team on the California-Nevada border is leaving RE/MAX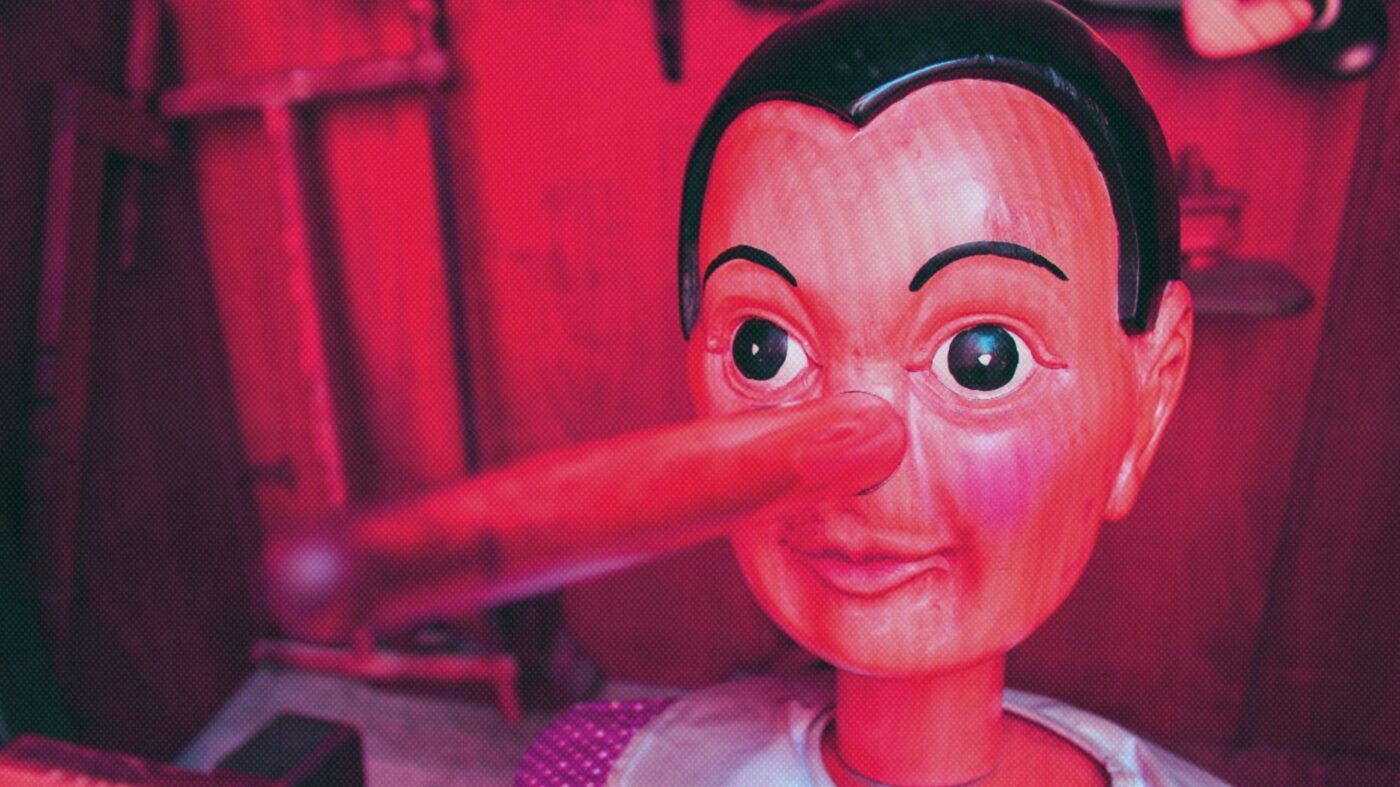 Opinion
Be sure to always ask if the other agent has promised anything that you haven't. That will be your opportunity to counter any lies with truth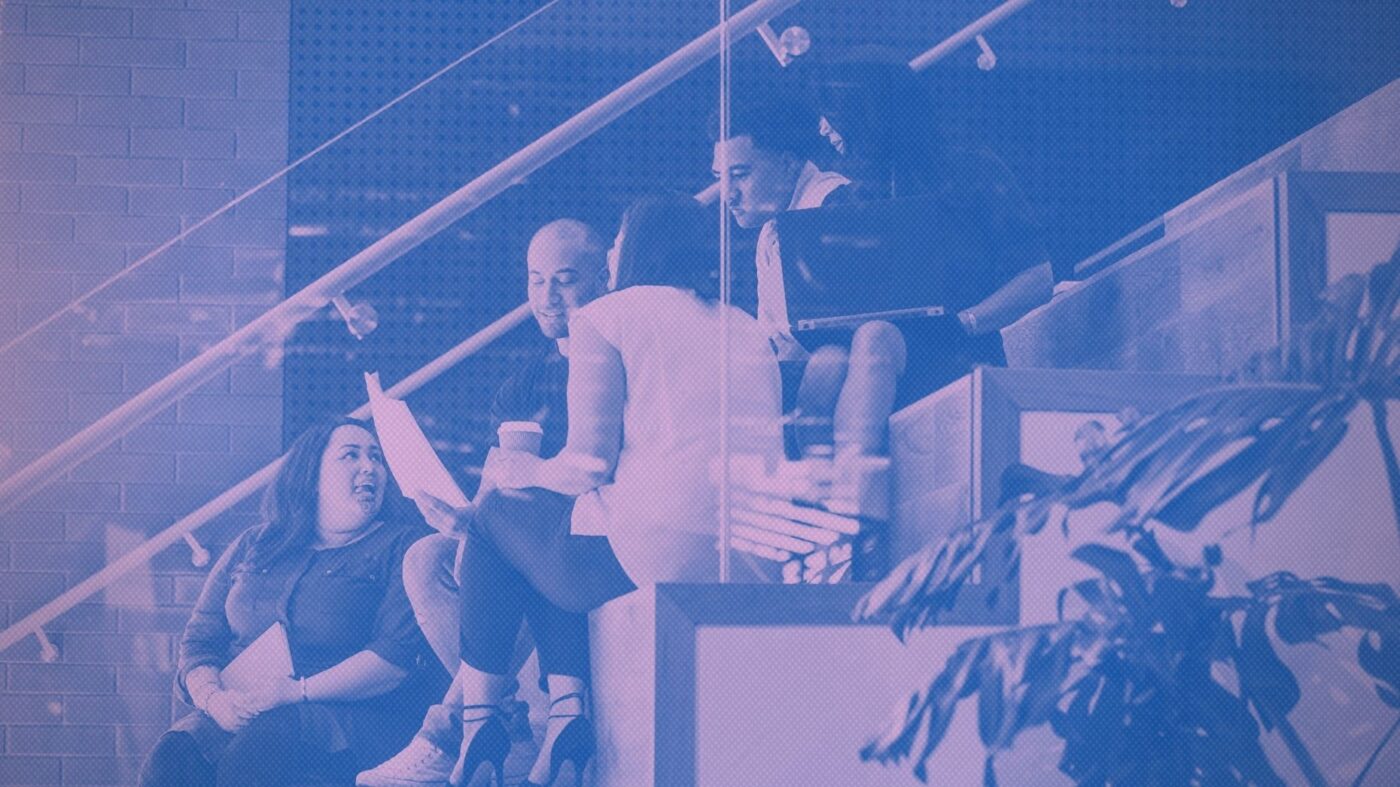 Follow these proven practices to create a team culture that attracts — and retains — successful agents and employees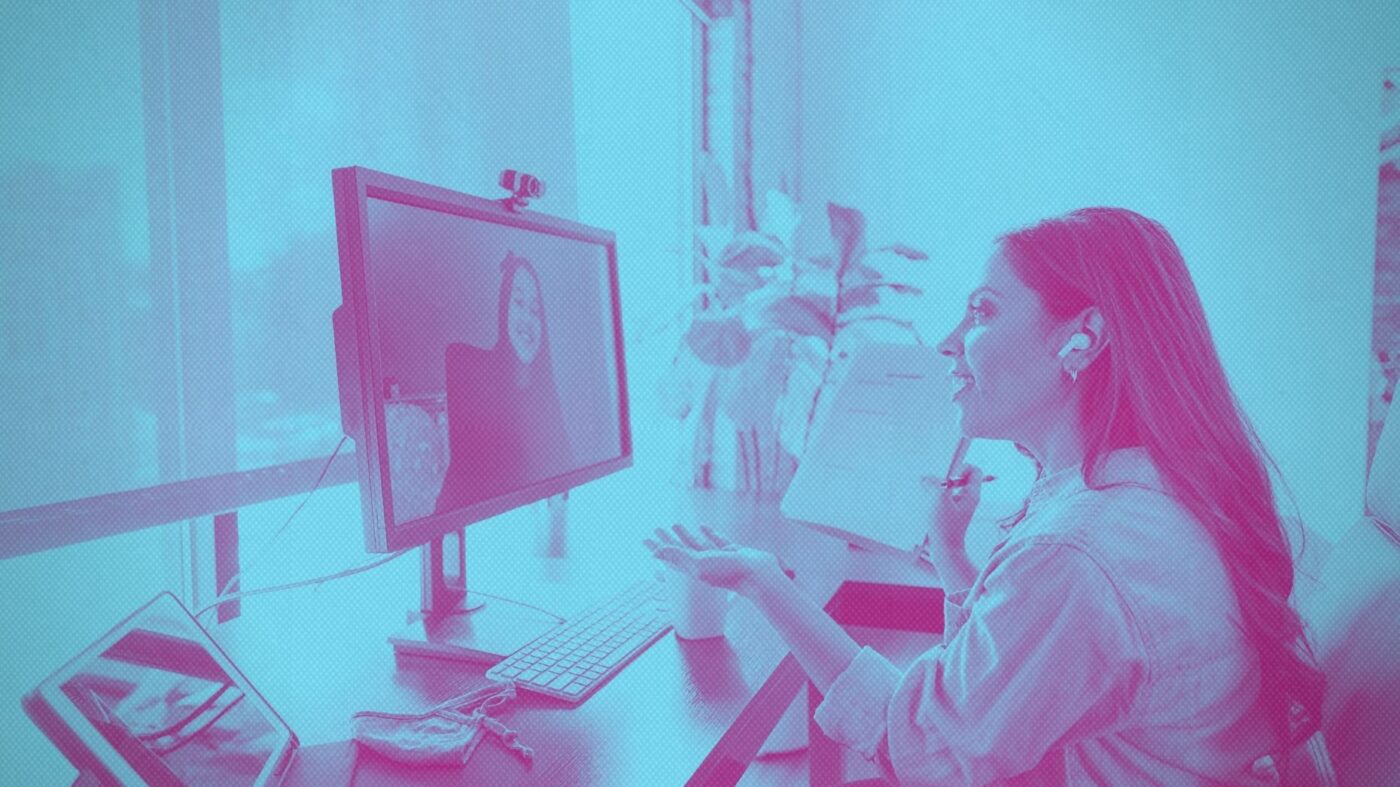 From how to get better leads to what books to read, here are some of the most common queries team leaders hear — and how to answer them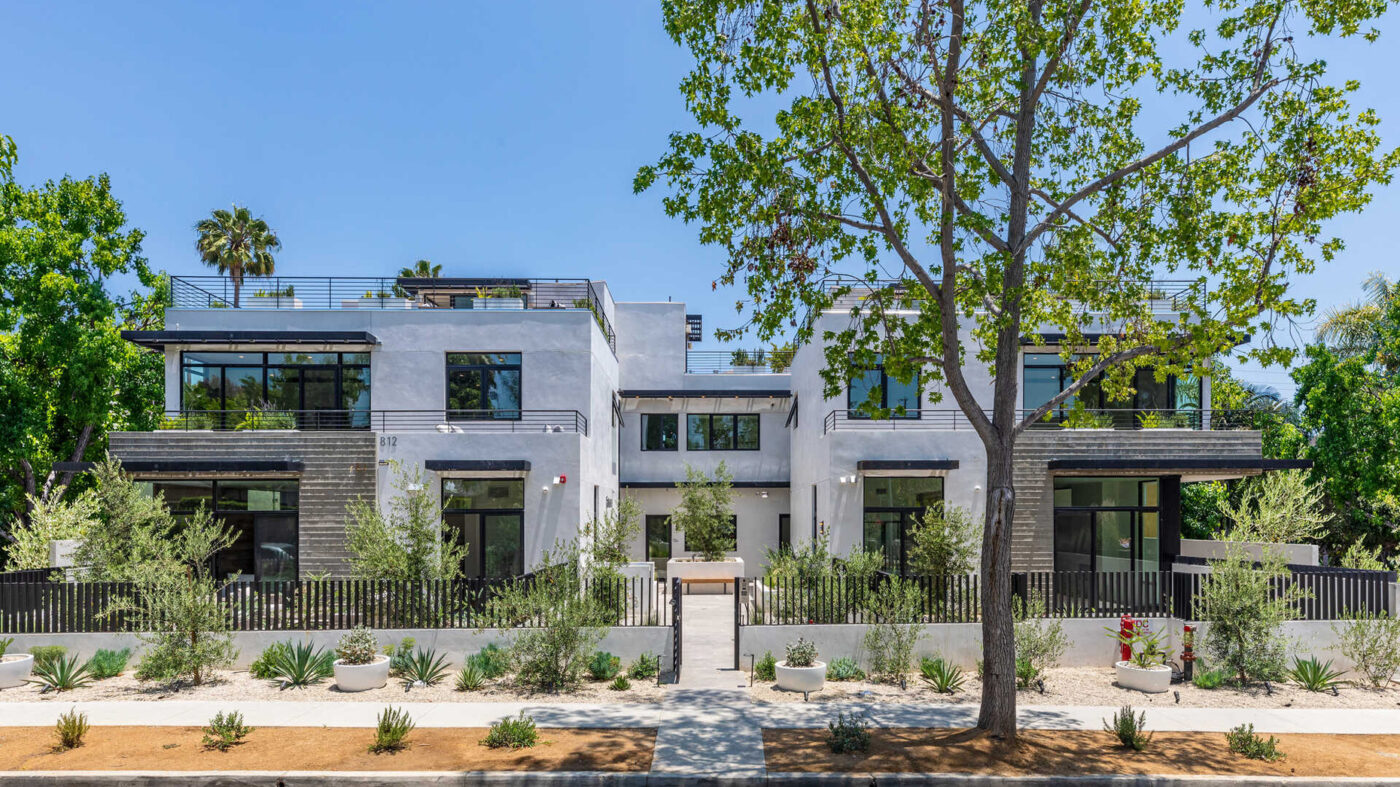 New construction listings are a specialized area of the industry that can take an agent's career to the next level. Here are a few tried-and-true practices to help you tap into this market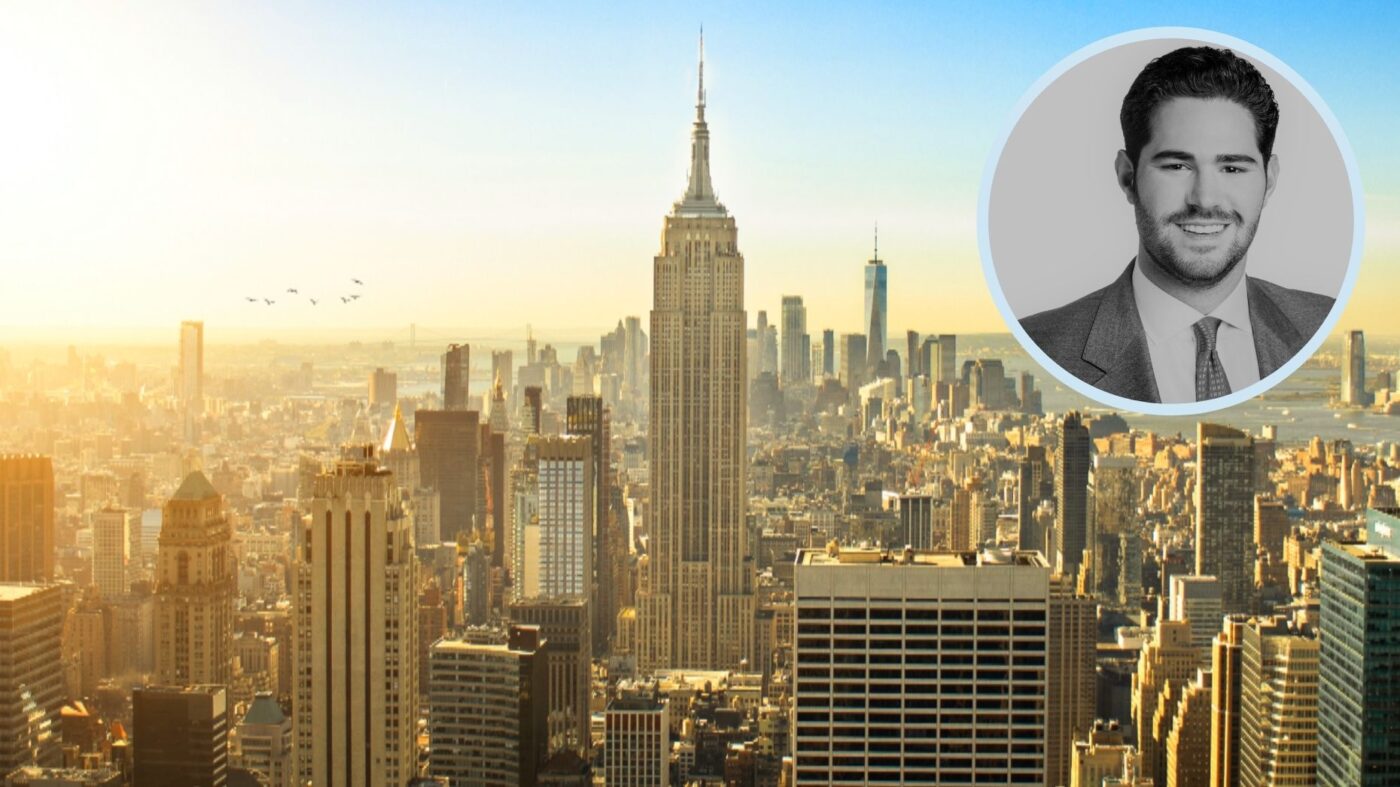 For Douglas Elliman NYC agent Jared Halpern, patience and persistence pay dividends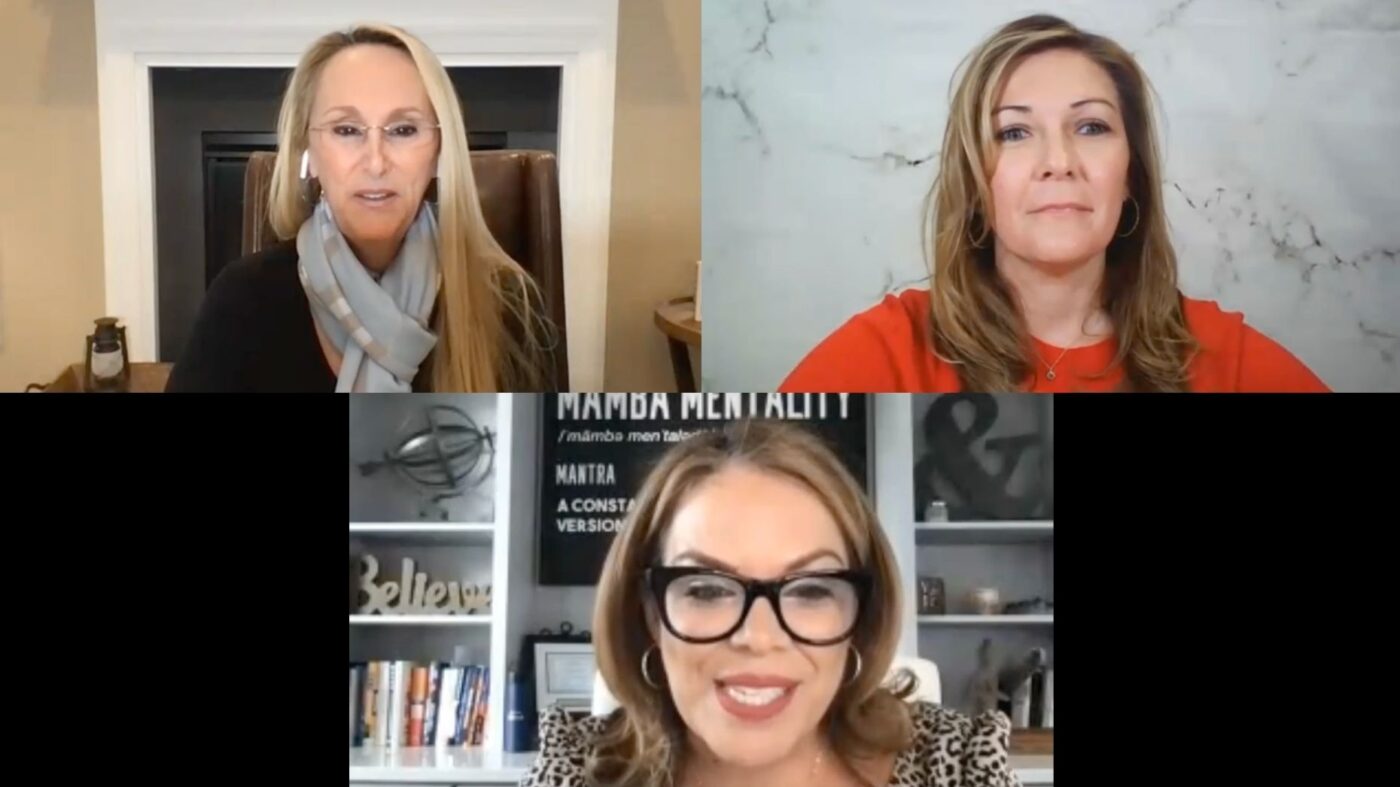 Finding the right people and building a culture based on shared values can help a team thrive, speakers at Connect Now said on Thursday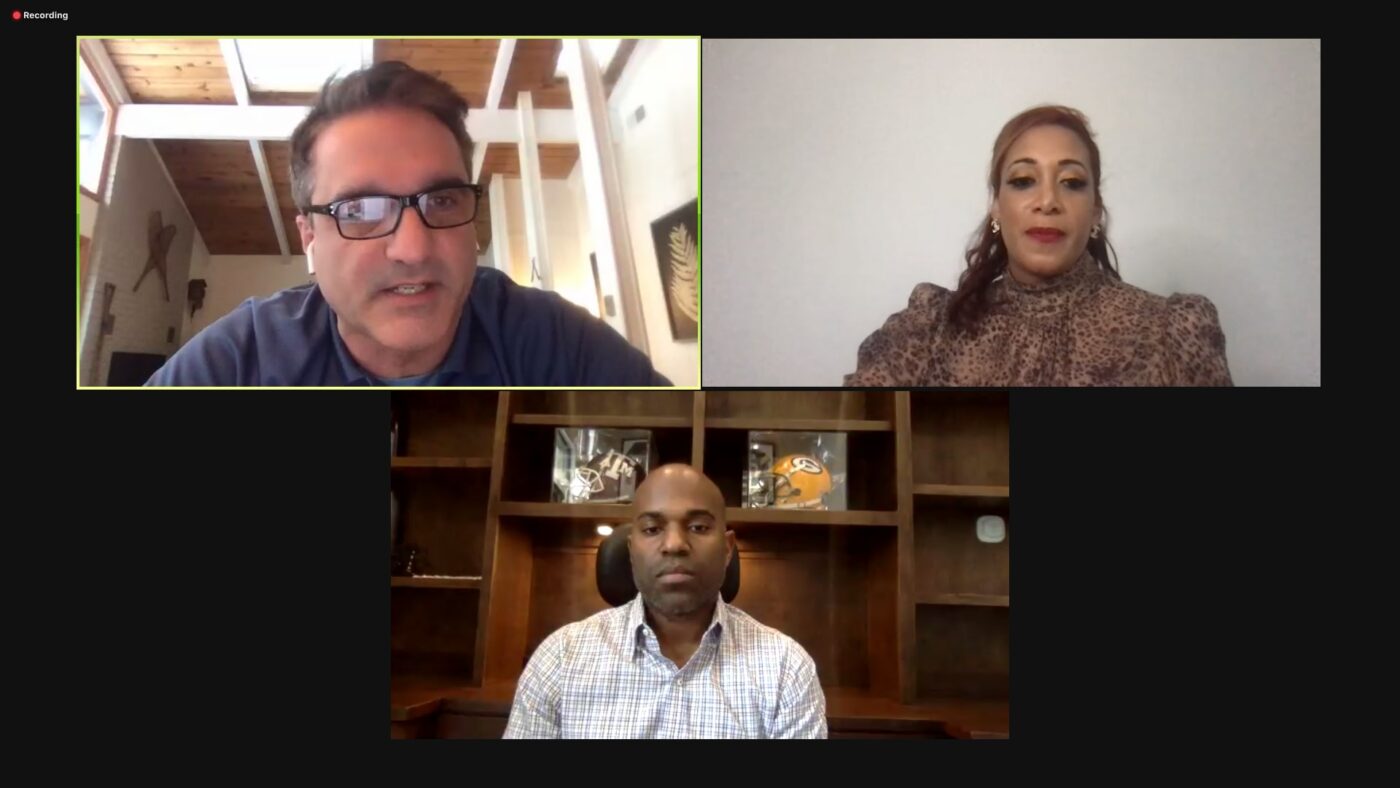 Panelists at Inman Connect Now talk about creating 'wow moments' for clients, from sending warm fresh-baked cookies to doggie poop bags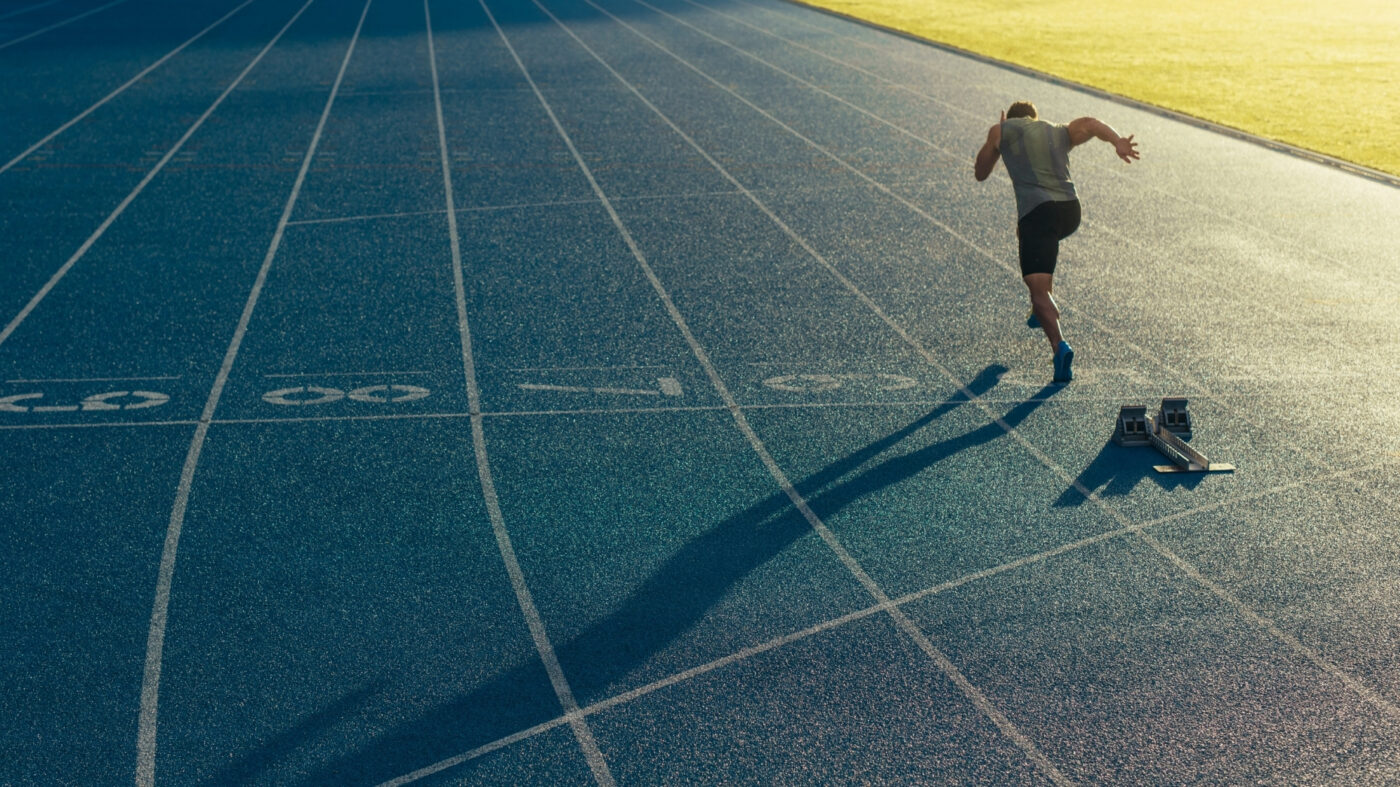 Opinion
Growth requires a bit of suffering — and that's OK. The next time you are about to embark on a new challenge, ask yourself: What you are willing to do to accomplish your goals?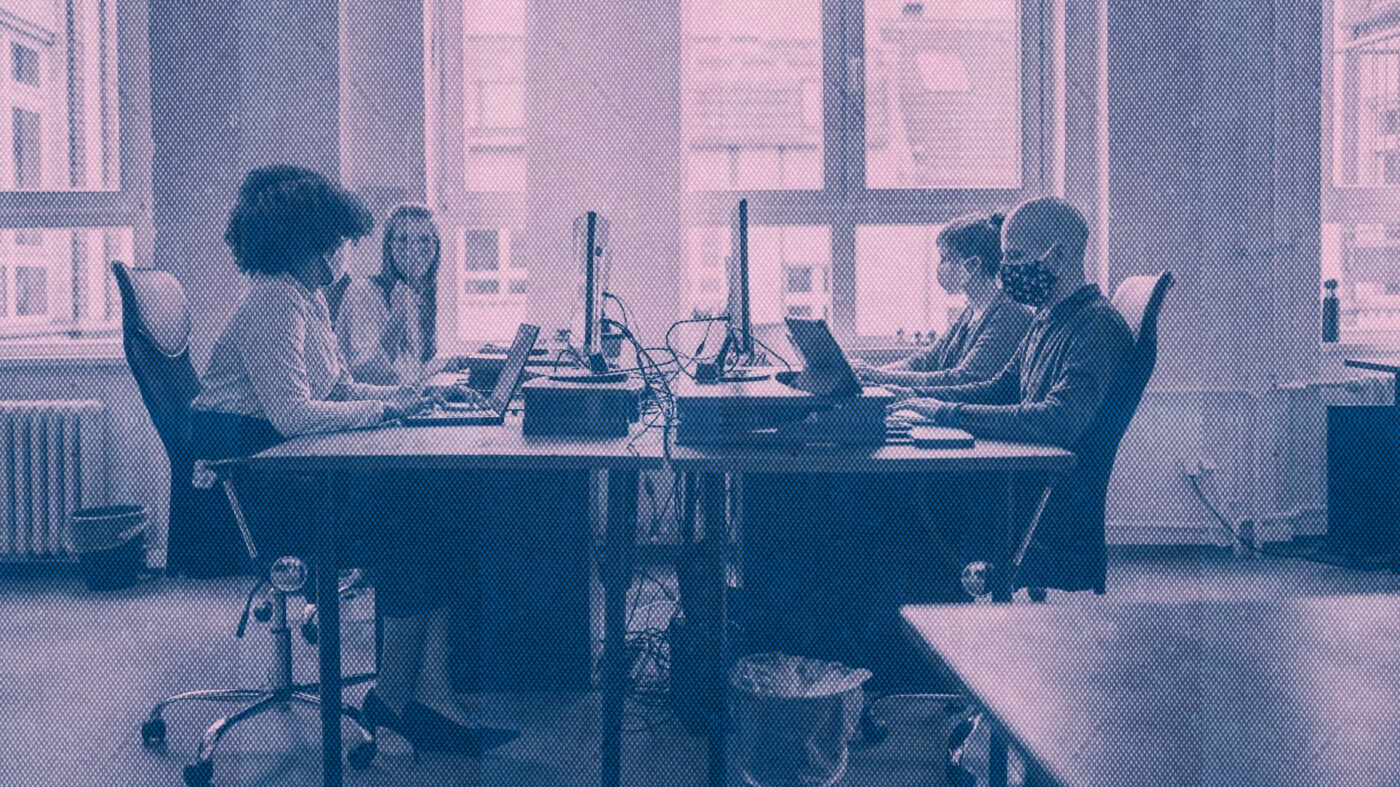 The first step toward creating a company culture that drives the success of your brand is to determine your founding principles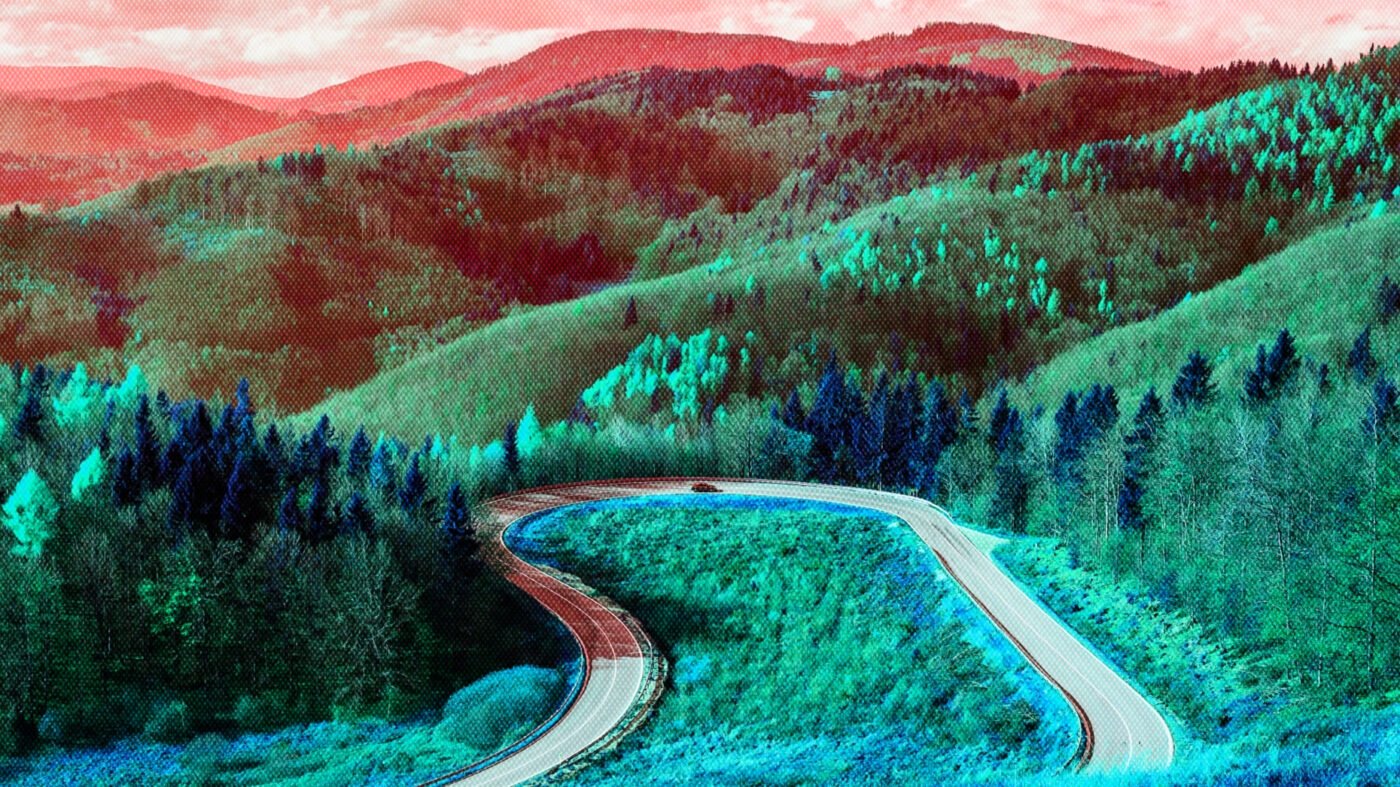 COVID-19 magnified the power of client processes. You will find yourself and your business running more smoothly when you implement this end-to-end process to benefit your clients and your team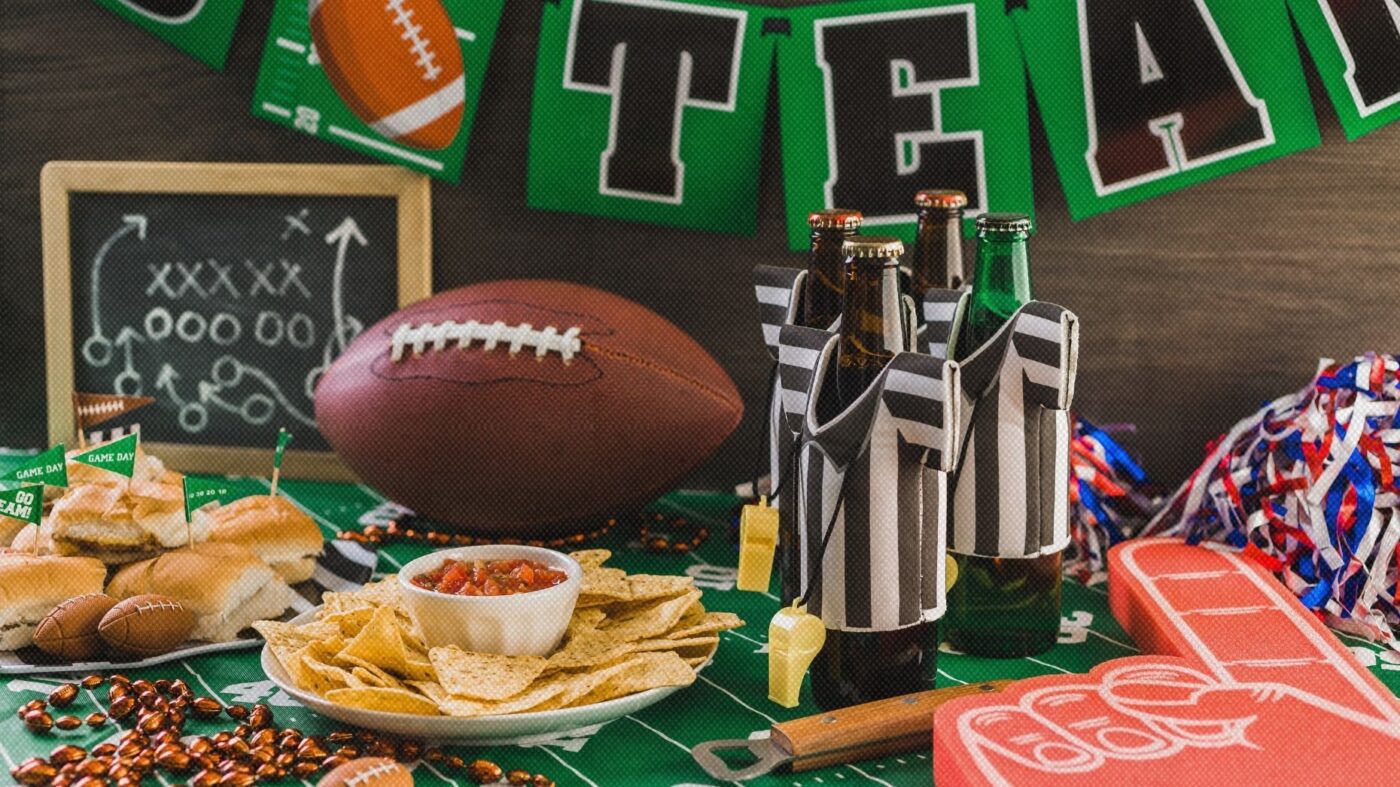 Opinion
To work in harmony, the broker can also encourage a safe space culture where differing points of view are respected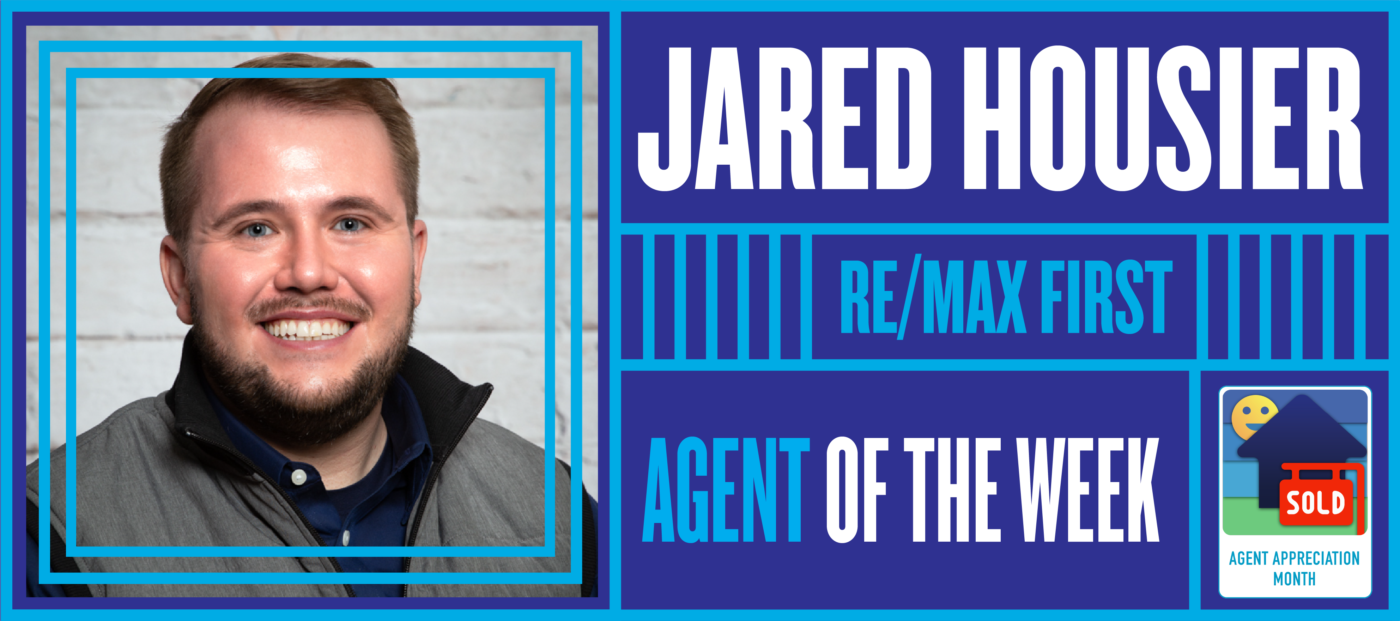 Not having the best agent experience when he bought his first home 'lit the fire underneath' Jared Housier and inspired him to make the process better for other buyers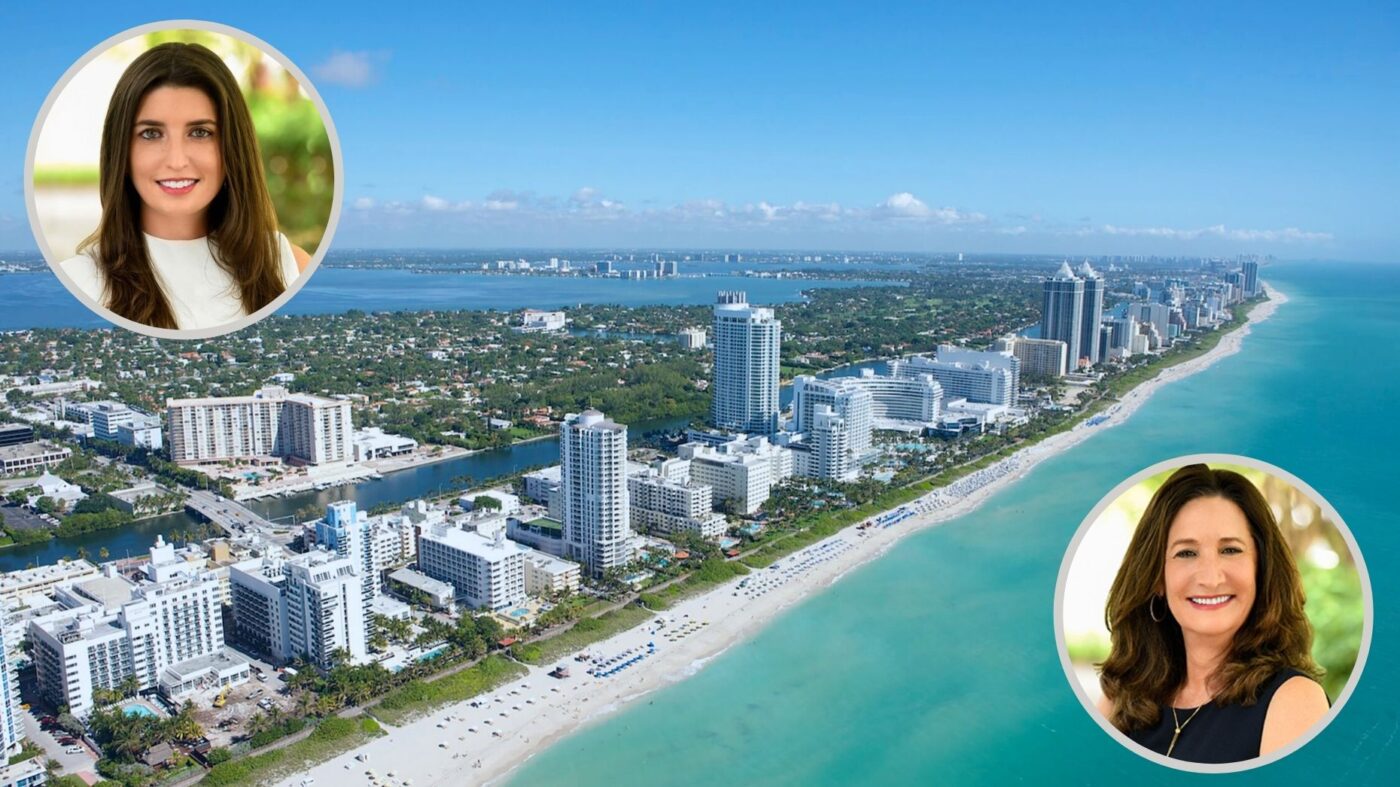 For mother-daughter duo Ida and Minette Schwartz, a focus on relationships informs every aspect of the real estate business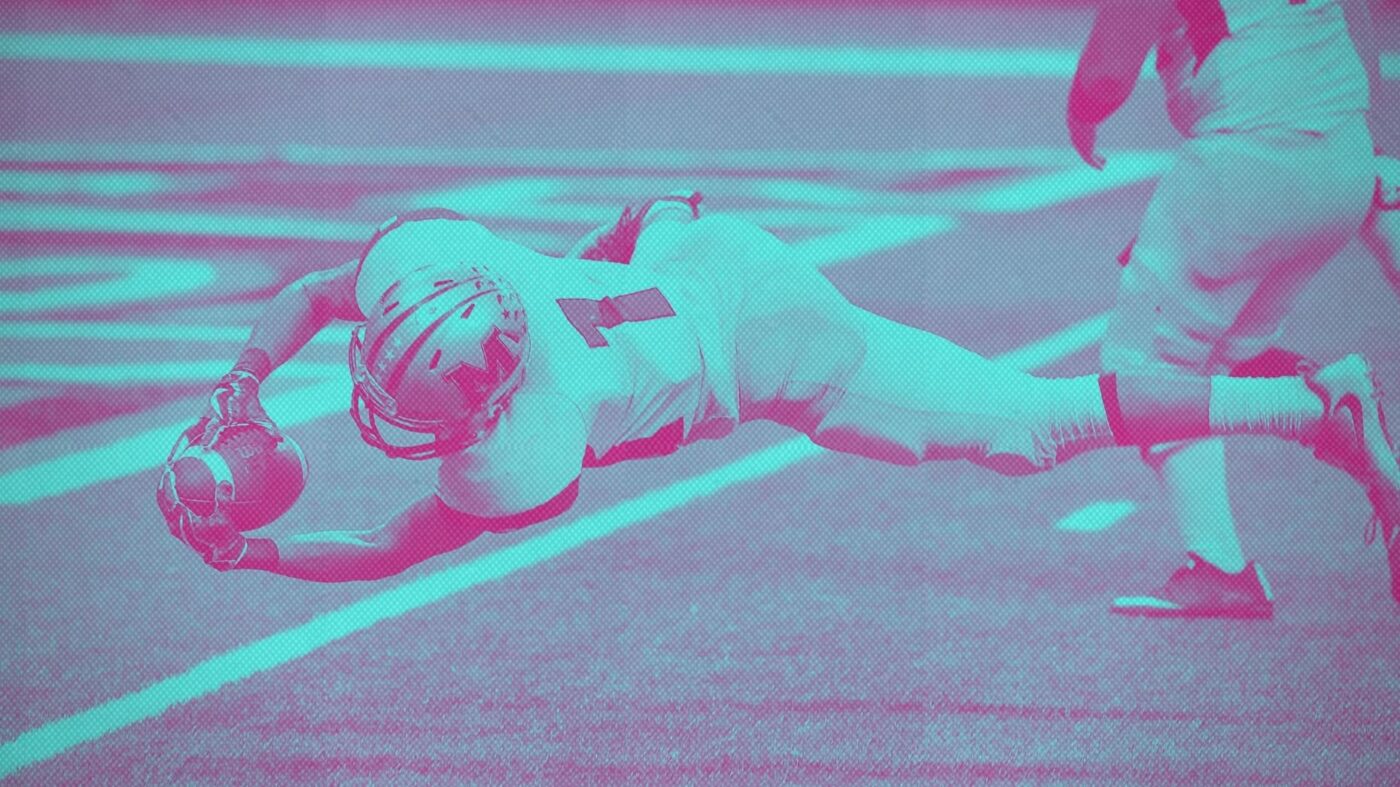 Opinion
Do what it takes to ensure that the last few moments of a transaction end in a completion that will ensure a win, leave your clients cheering and set you up with clients for life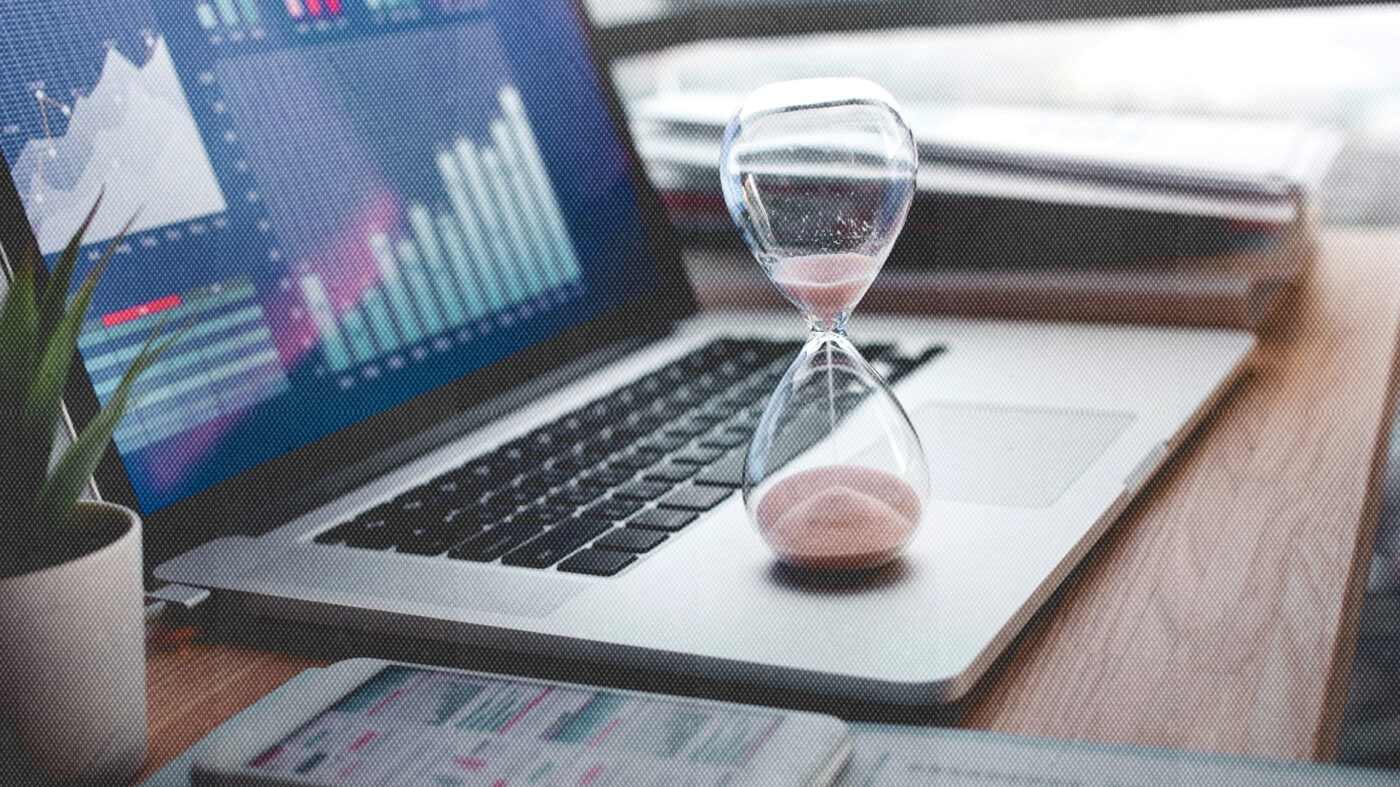 When done right, this secret technique can help team members keep distractions at bay and focus on the task at hand. As a leader, here's what you need to know to keep their schedules in tip-top shape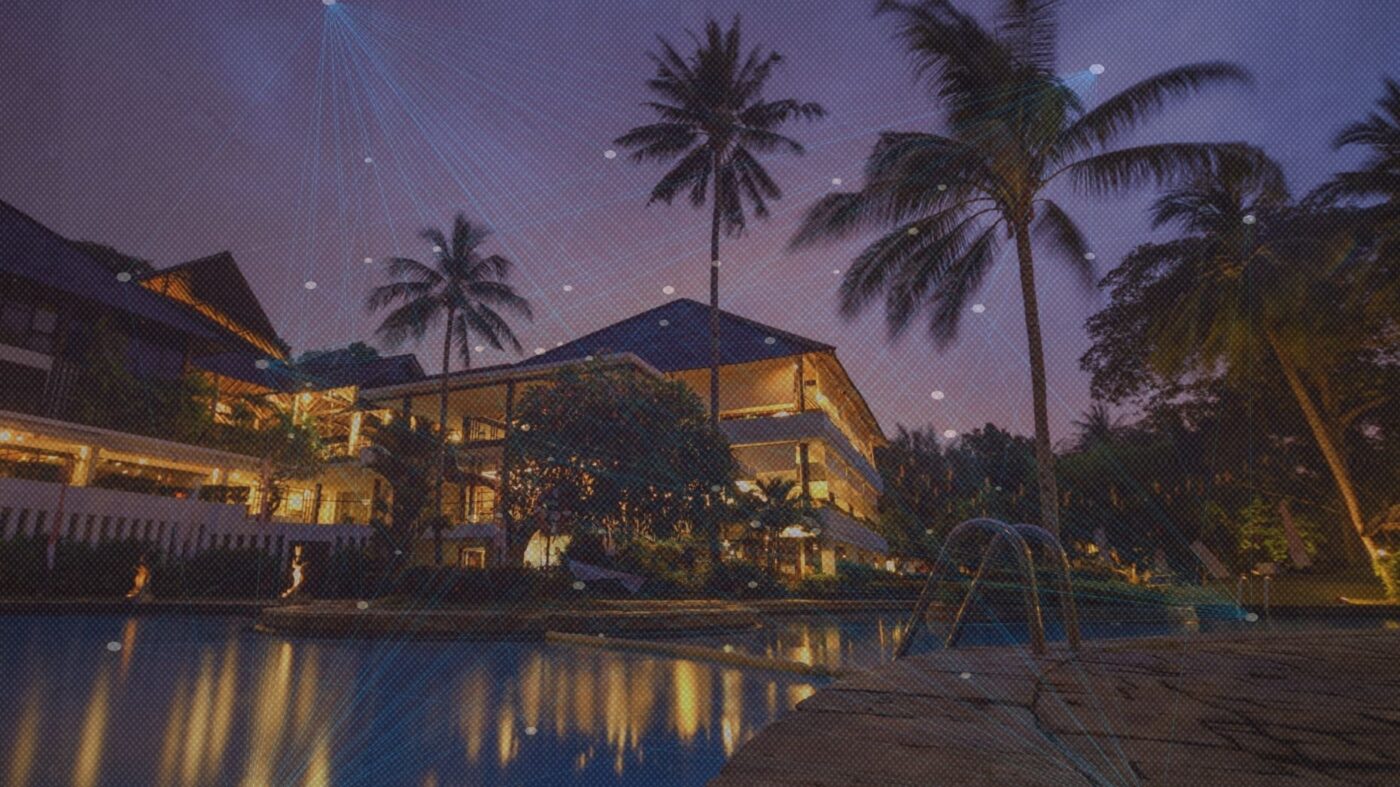 Opinion
These three tech trends allow luxury agents to give their clients a better experience, which is why they will change the face of real estate in 2021 and beyond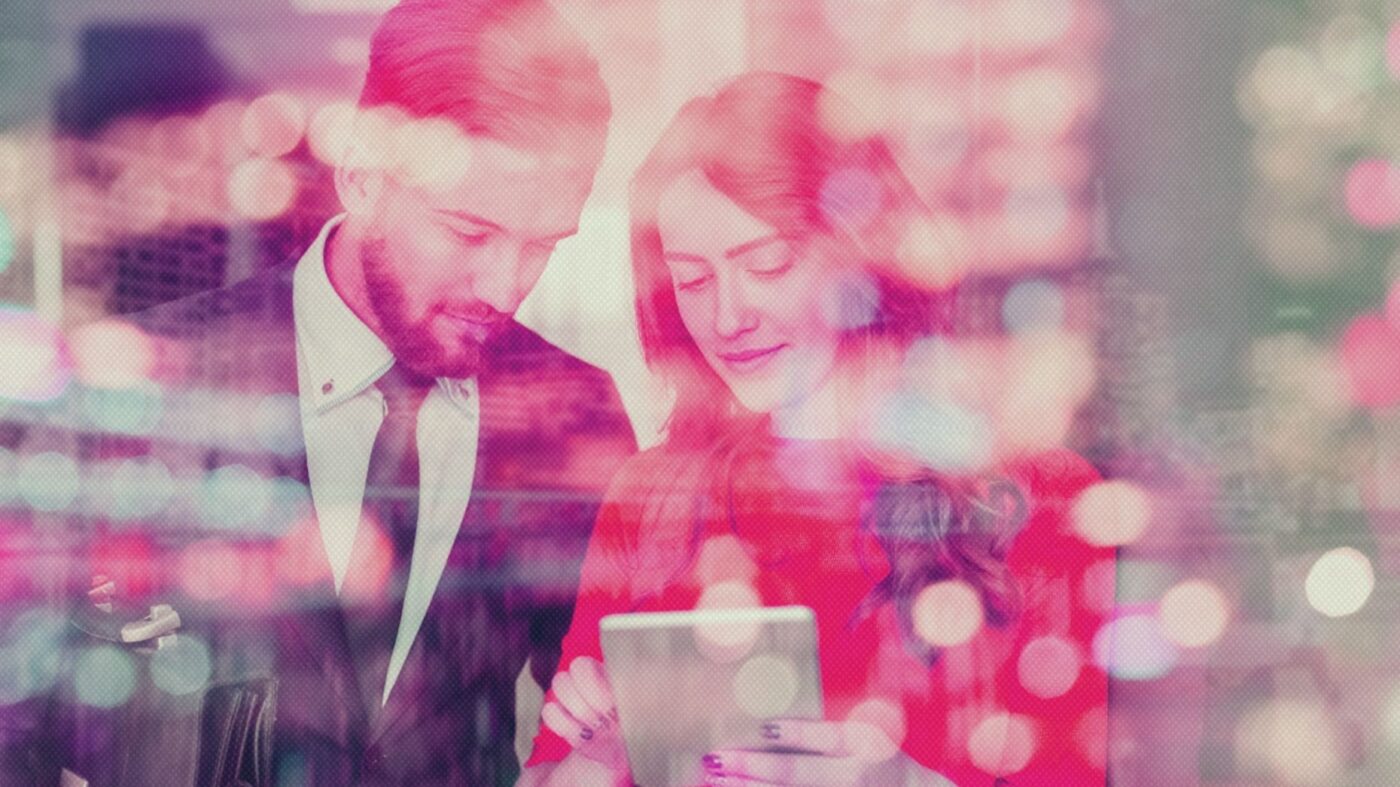 Assistants can dig into their leader's thinking and leadership style even more to help shape the decision-making process by asking these questions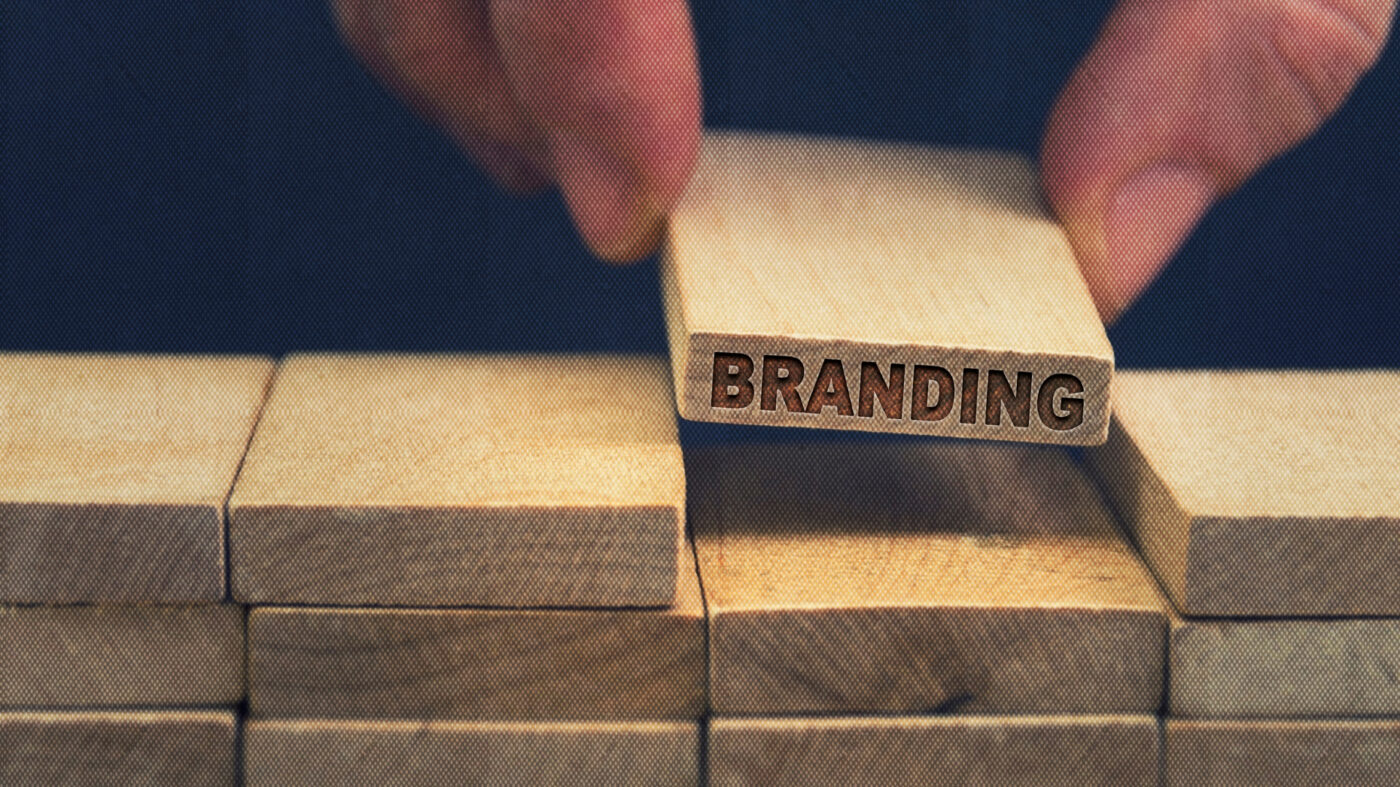 Building a well-established brand is what keeps leads flowing and customer retention high. Here are the five people-focused factors to work on so you can build trust and loyalty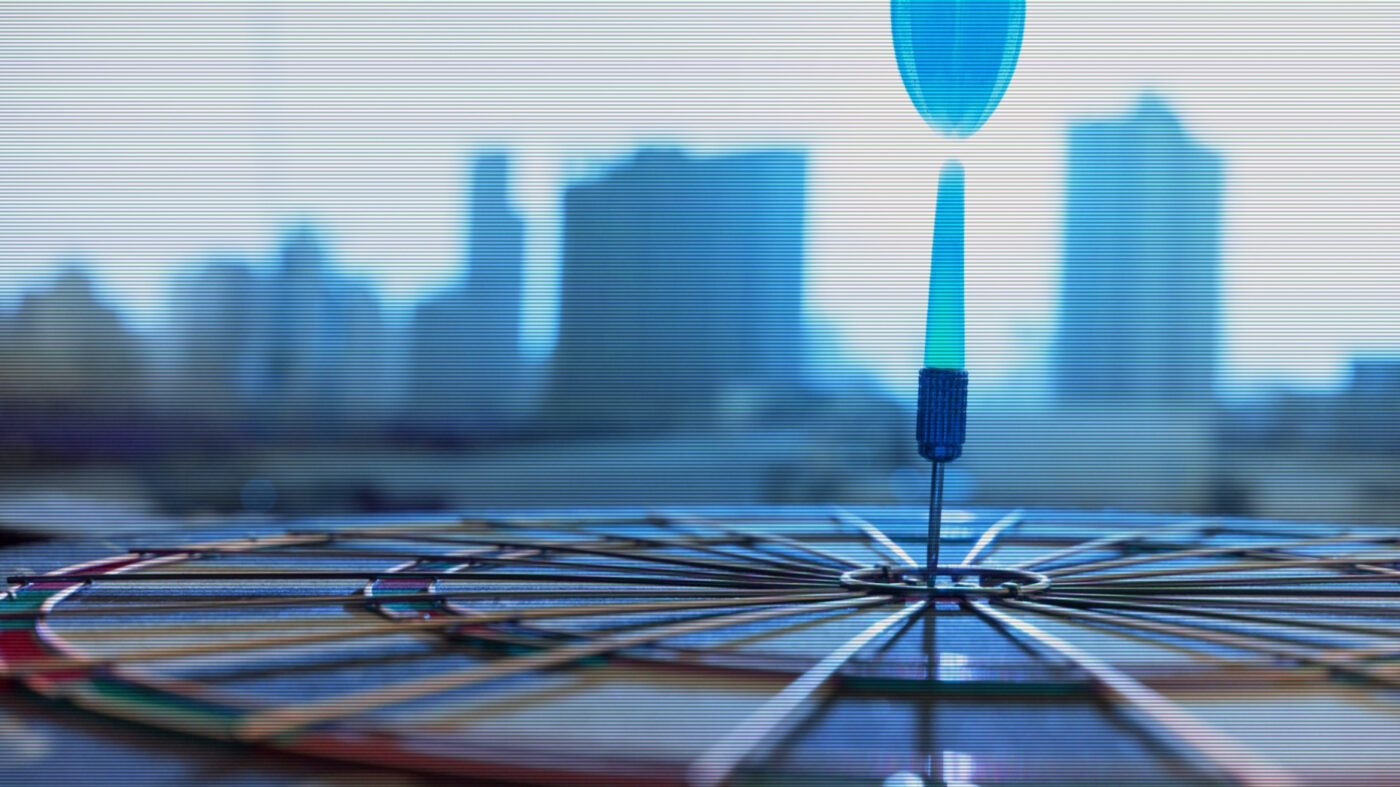 Real estate professions take in a deluge of information every day, and it can be a lot to contend with when you're just trying to build your business and serve your clients. Here's how to focus on what's important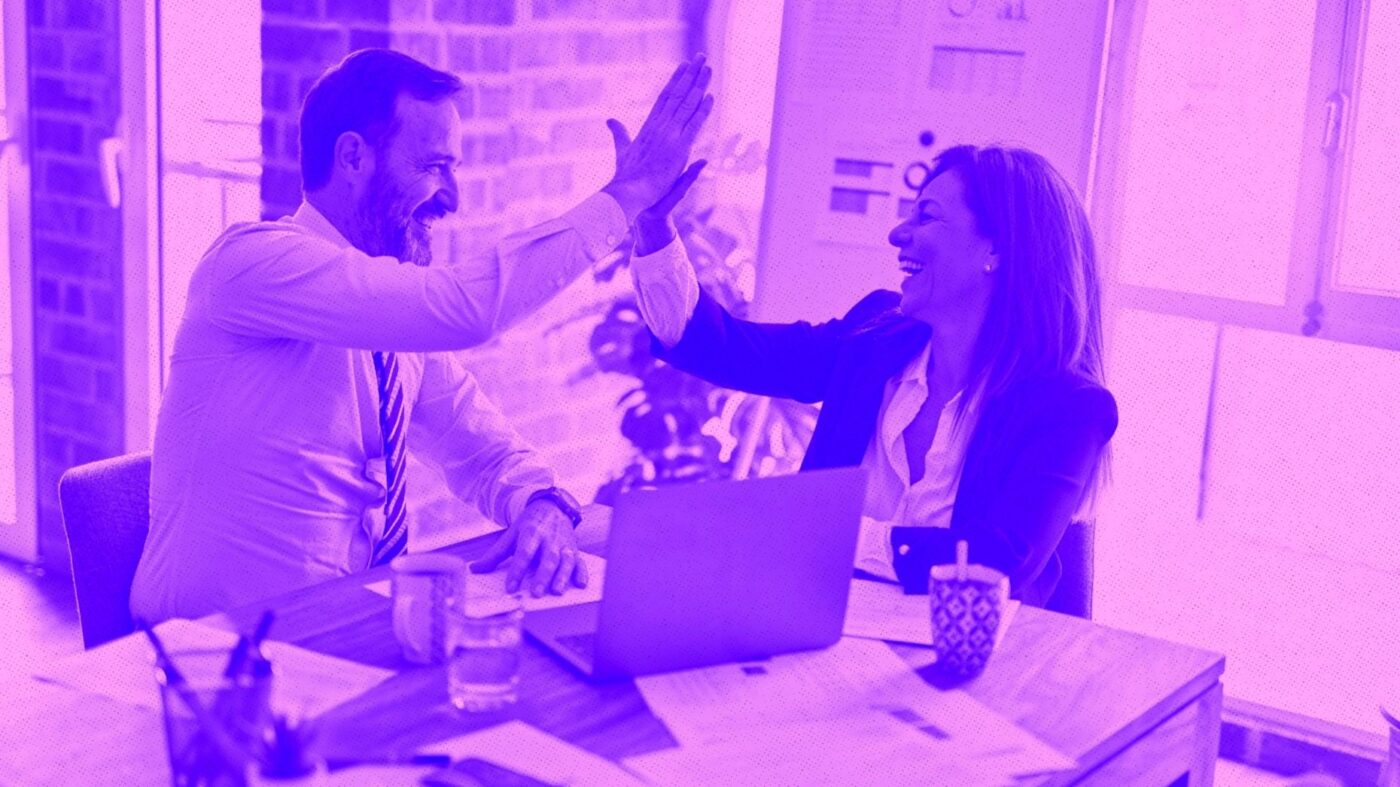 Try adjusting it to show appreciation more often, and see what a difference it makes in your office and your agents' happiness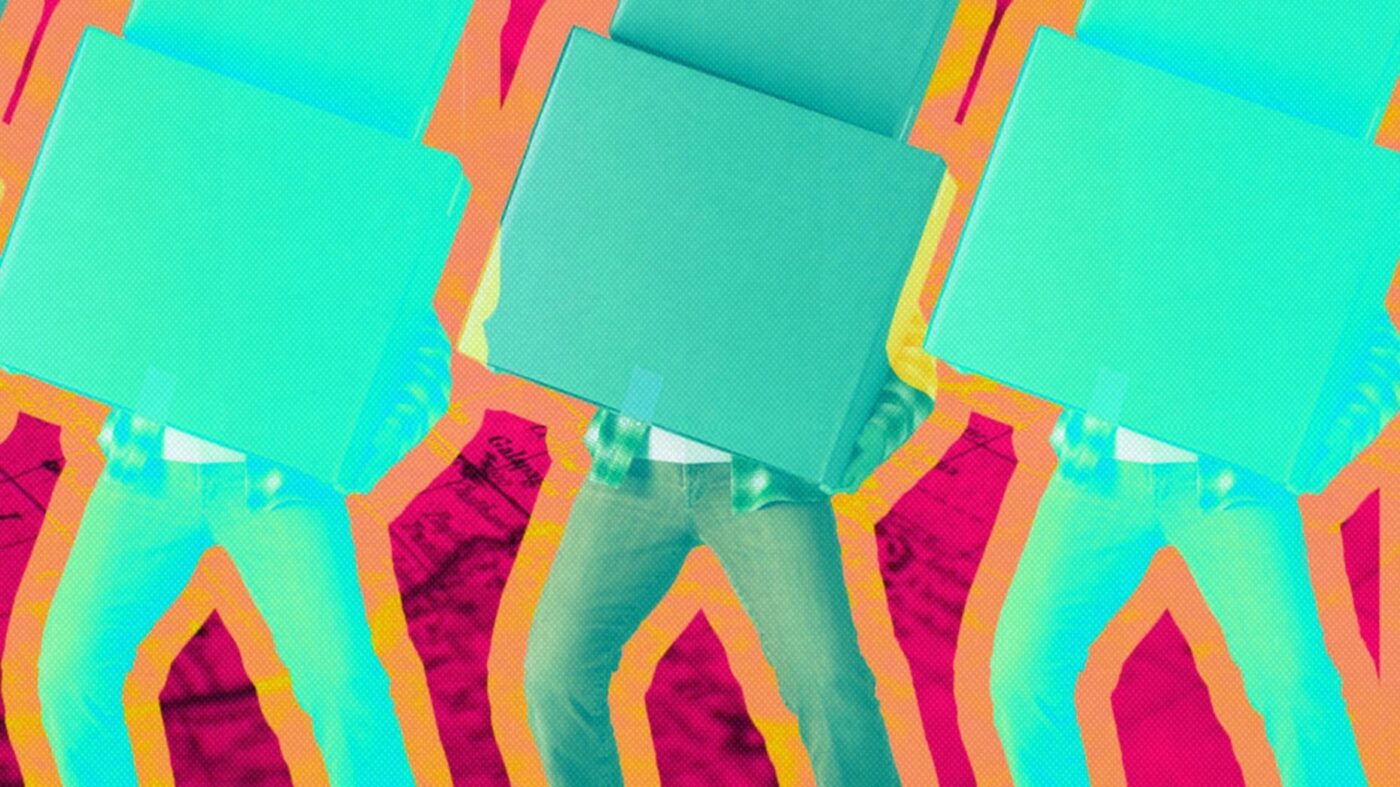 Opinion
Moving your team is a much bigger deal than most realize. Planning is essential to keep your team's growth momentum during the transition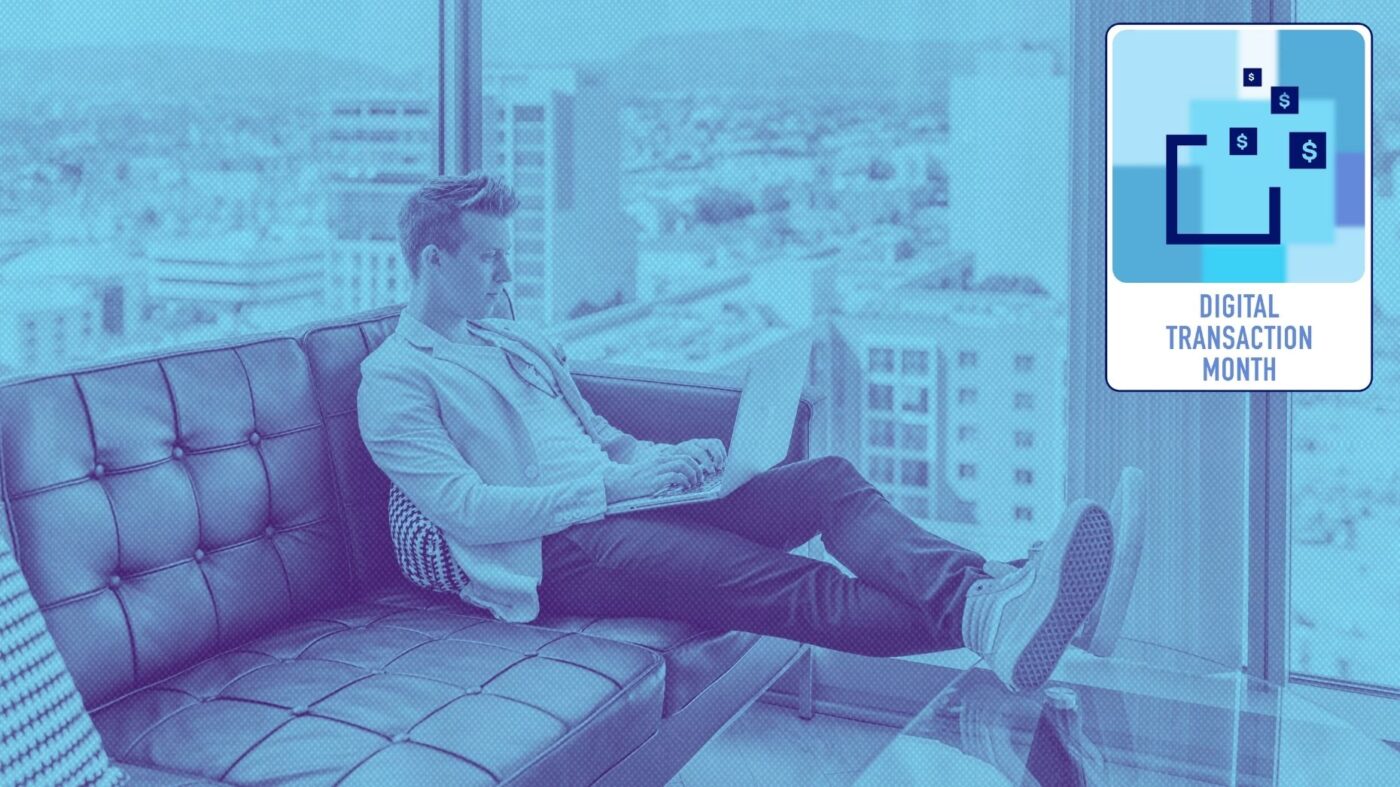 John McCarthy increased his production by millions without leaving the house to meet clients. Here's how he leveraged resources to get deals done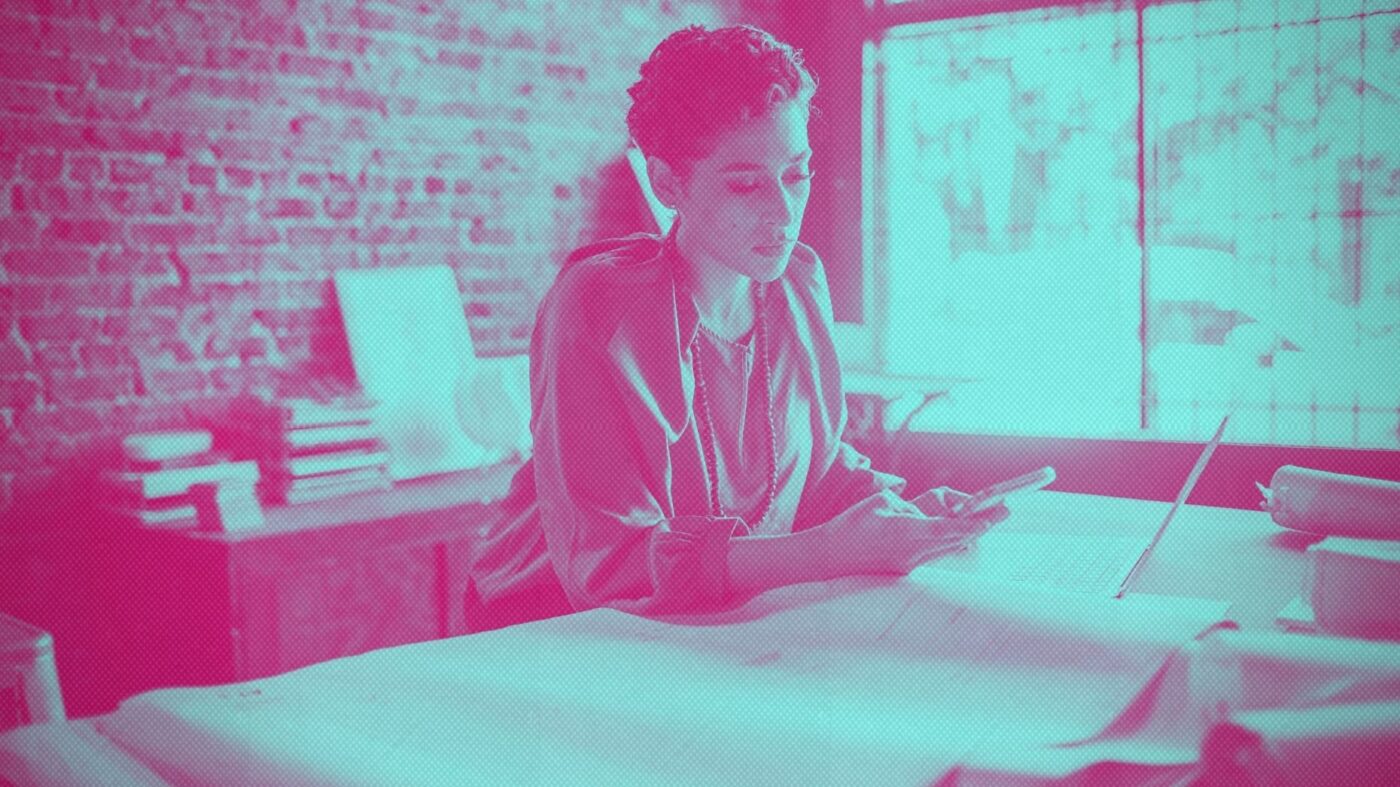 If you want your work to be more predictable and manageable, embrace processes within your business. Efficiency and a consistent, exceptional client experience will reward you. Here's how to get started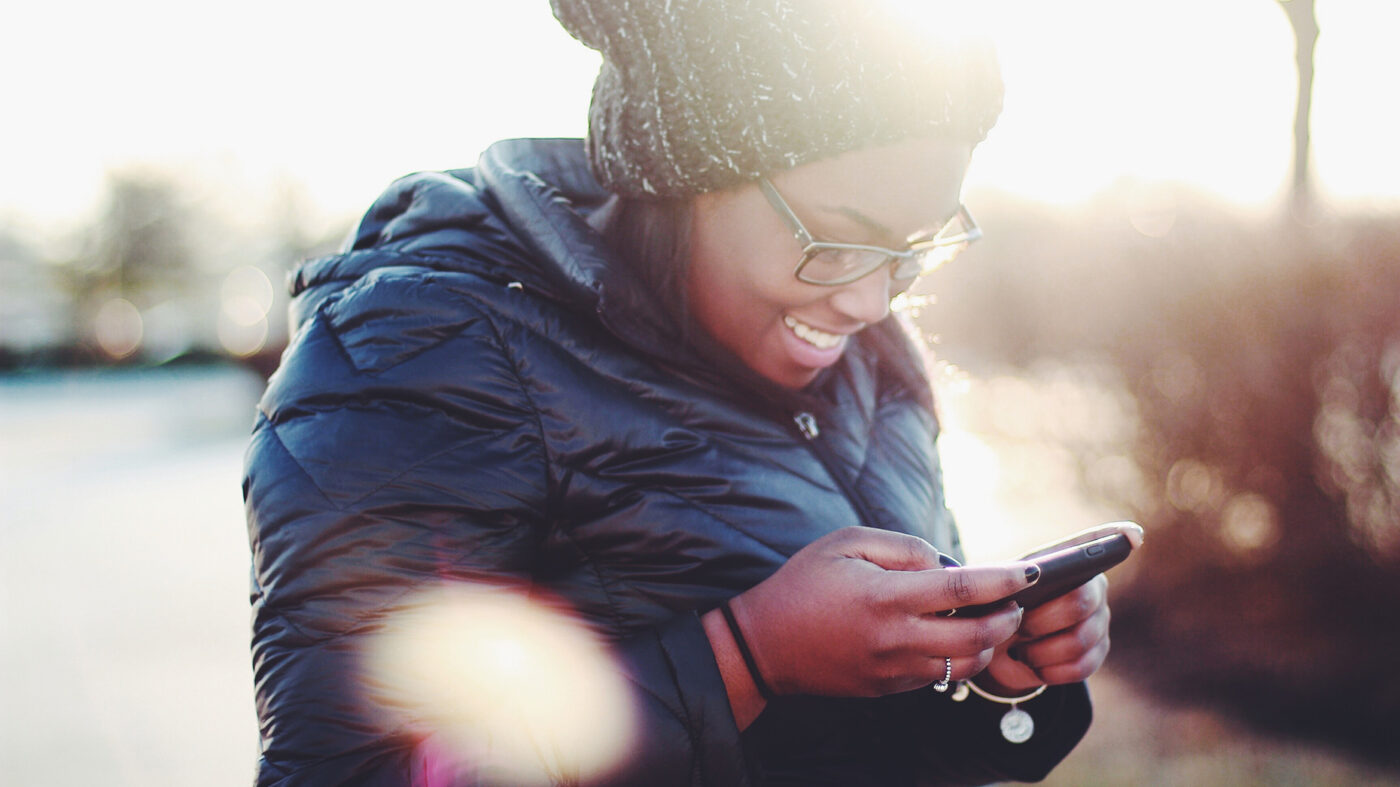 Opinion
Using automated text responses for leads and clients, Numa is targeting real estate after success in helping small retail businesses never miss a call for new business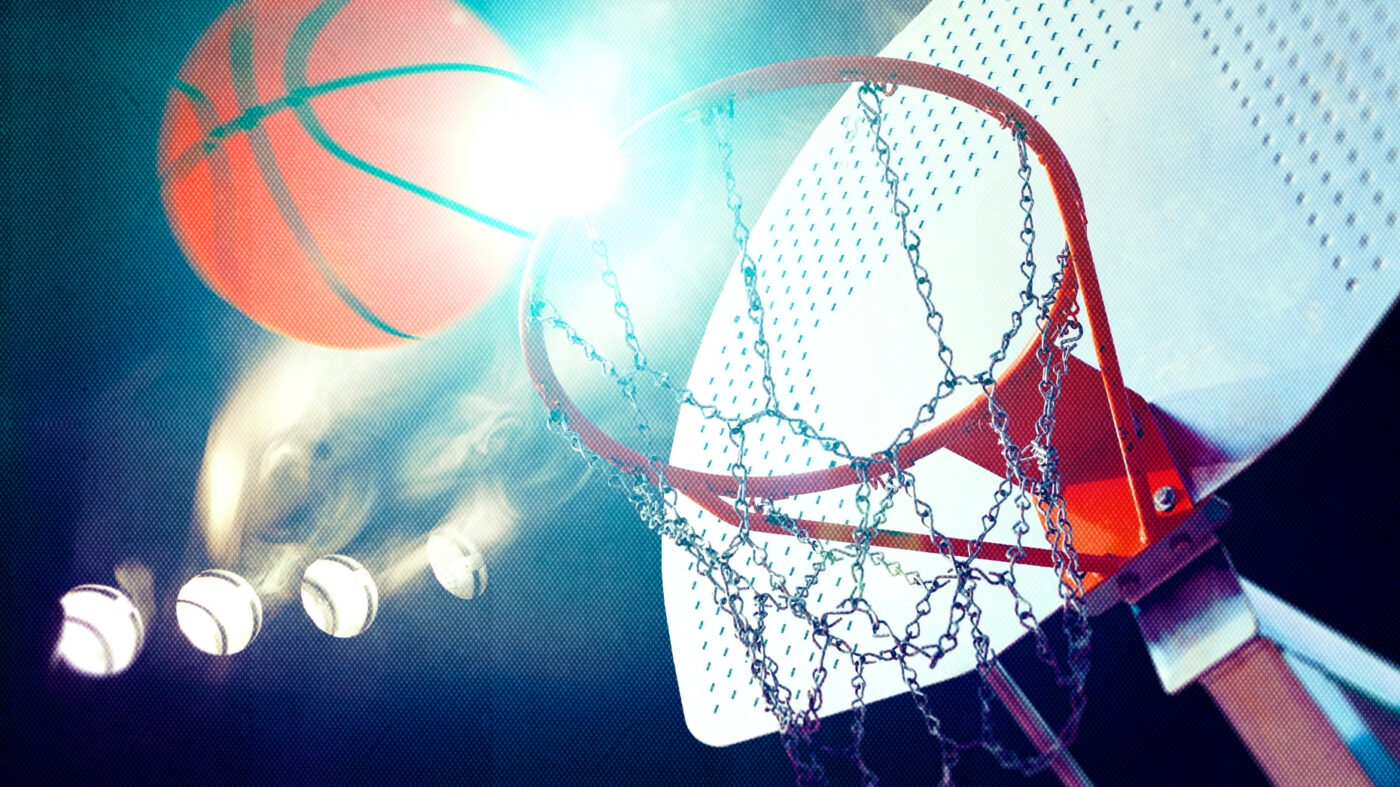 For performance-based teams, growth, efficiency and profitability are not just goals — they're absolute necessities. Wondering what it takes to lead a team like that? Here are a few must-have qualities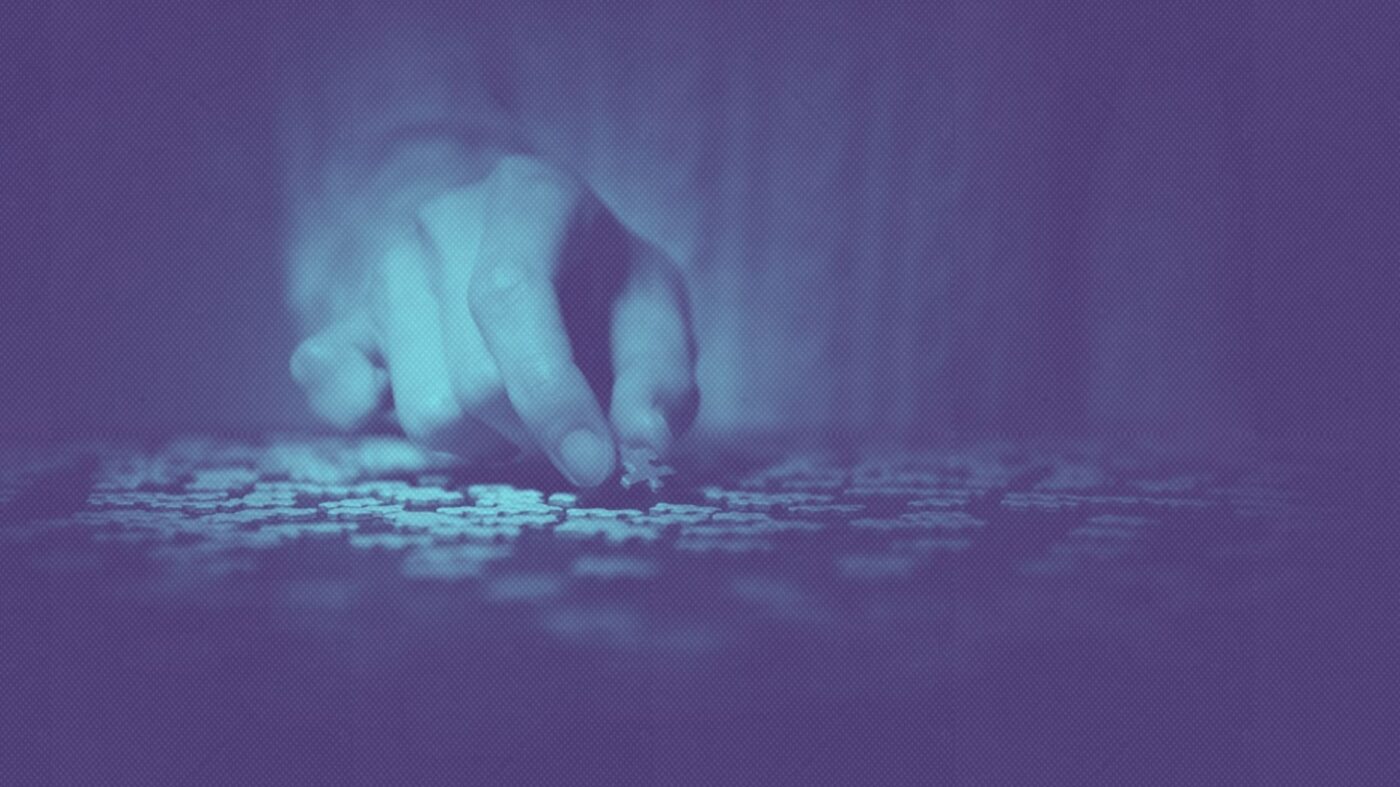 Opinion
When weighing the pros and cons of adding an ISA as your team grows, think about what type of business and culture you're building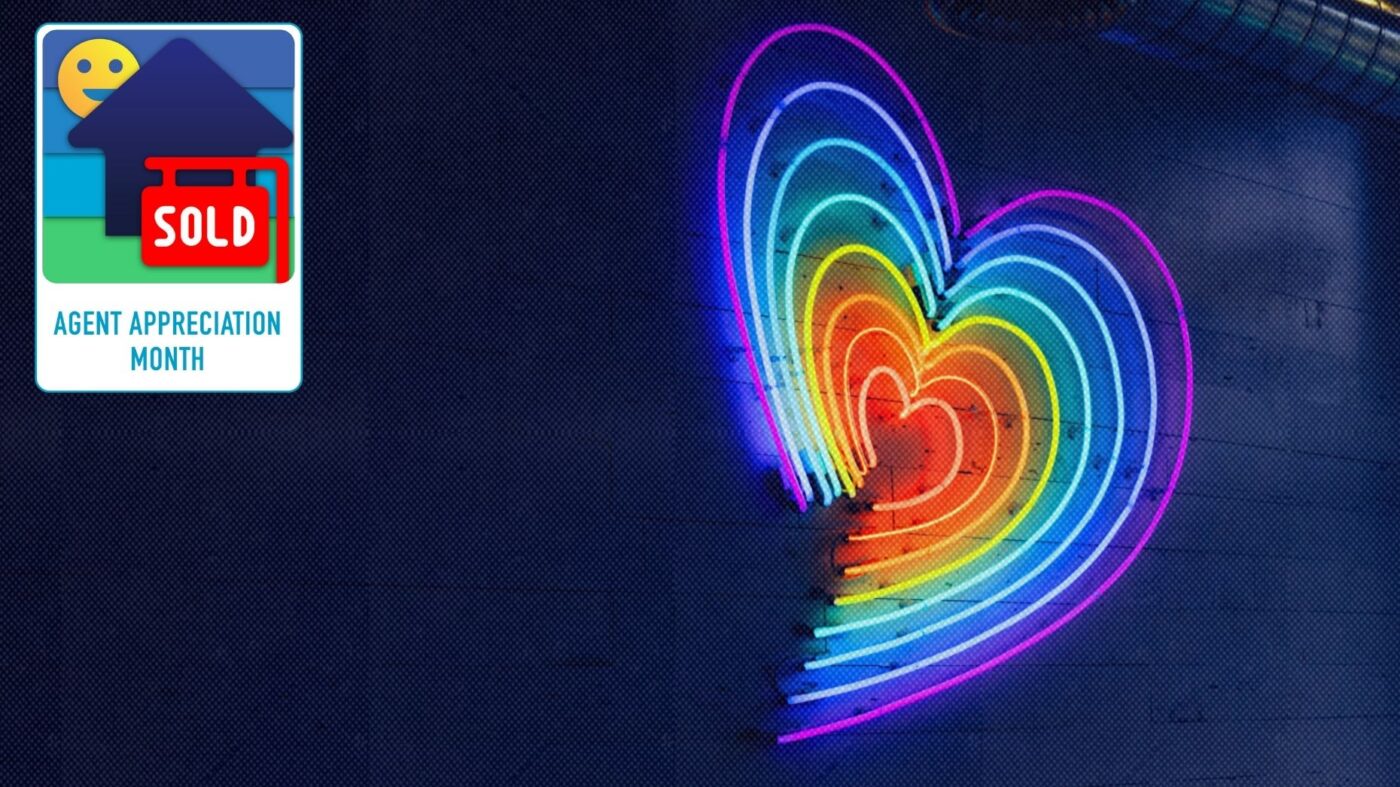 Reach out to your agents on a regular basis to keep them motivated and inspired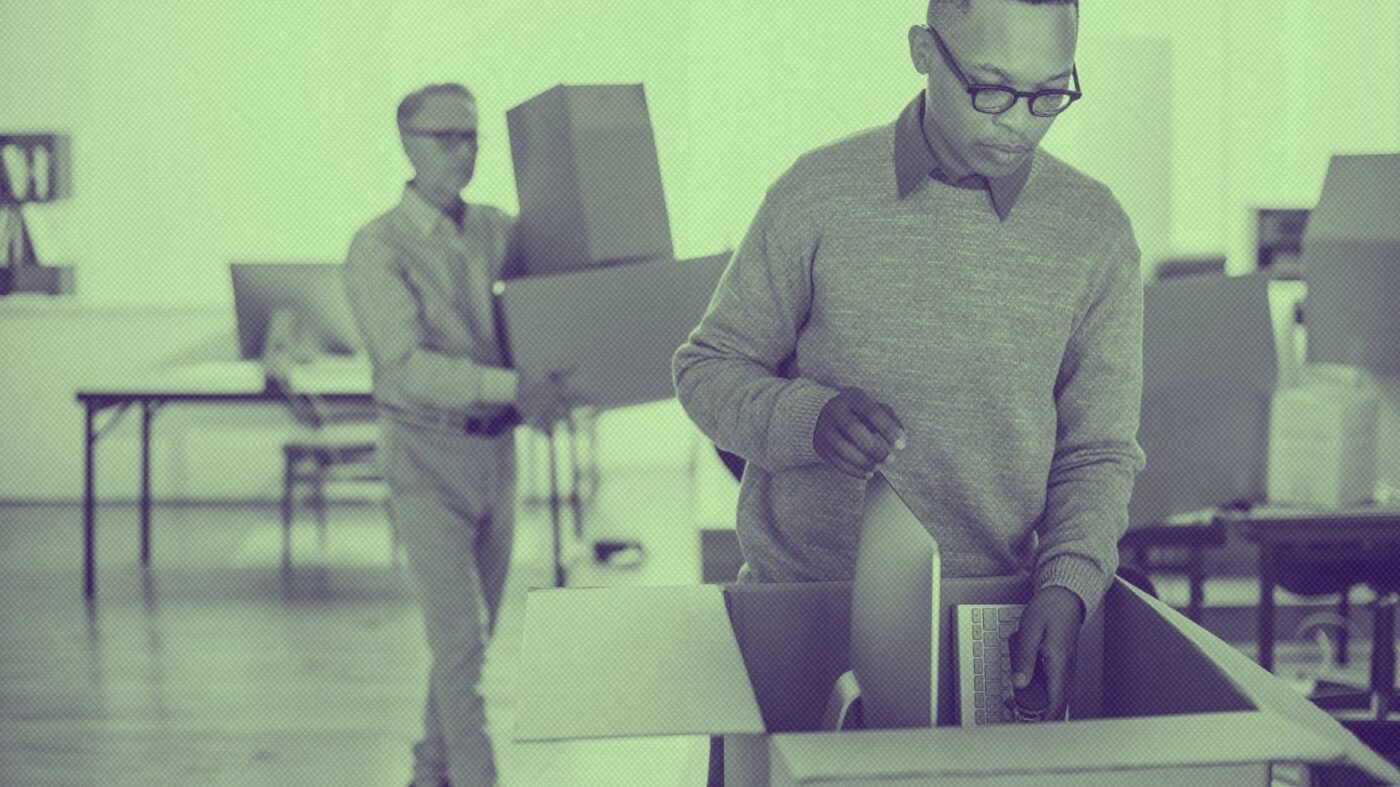 If you're considering making a move to a new brokerage, here are a handful of questions that'll help you determine if your team is ready to pack up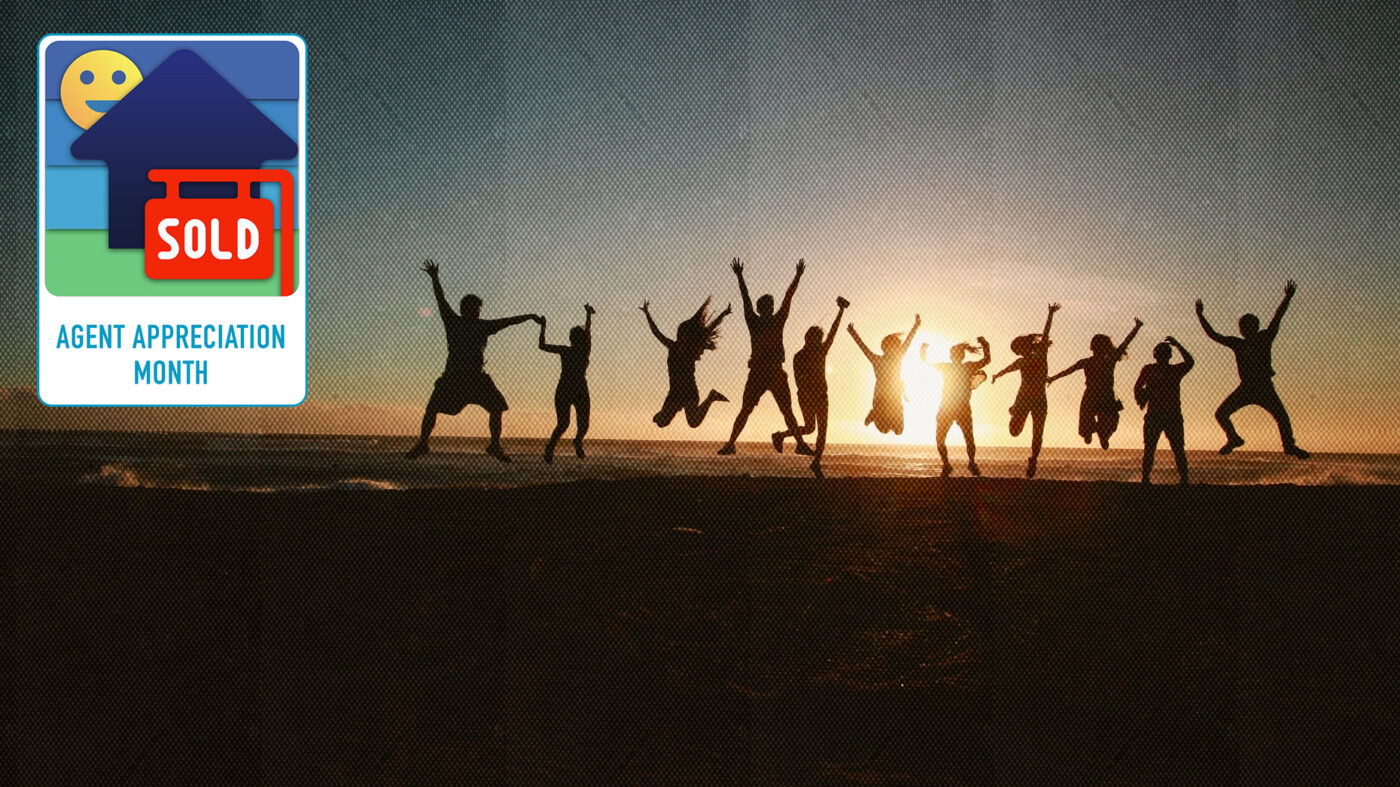 If you want to create an inclusive work environment, you have to work to build a culture that allows all team members to feel valued and understood. Here's how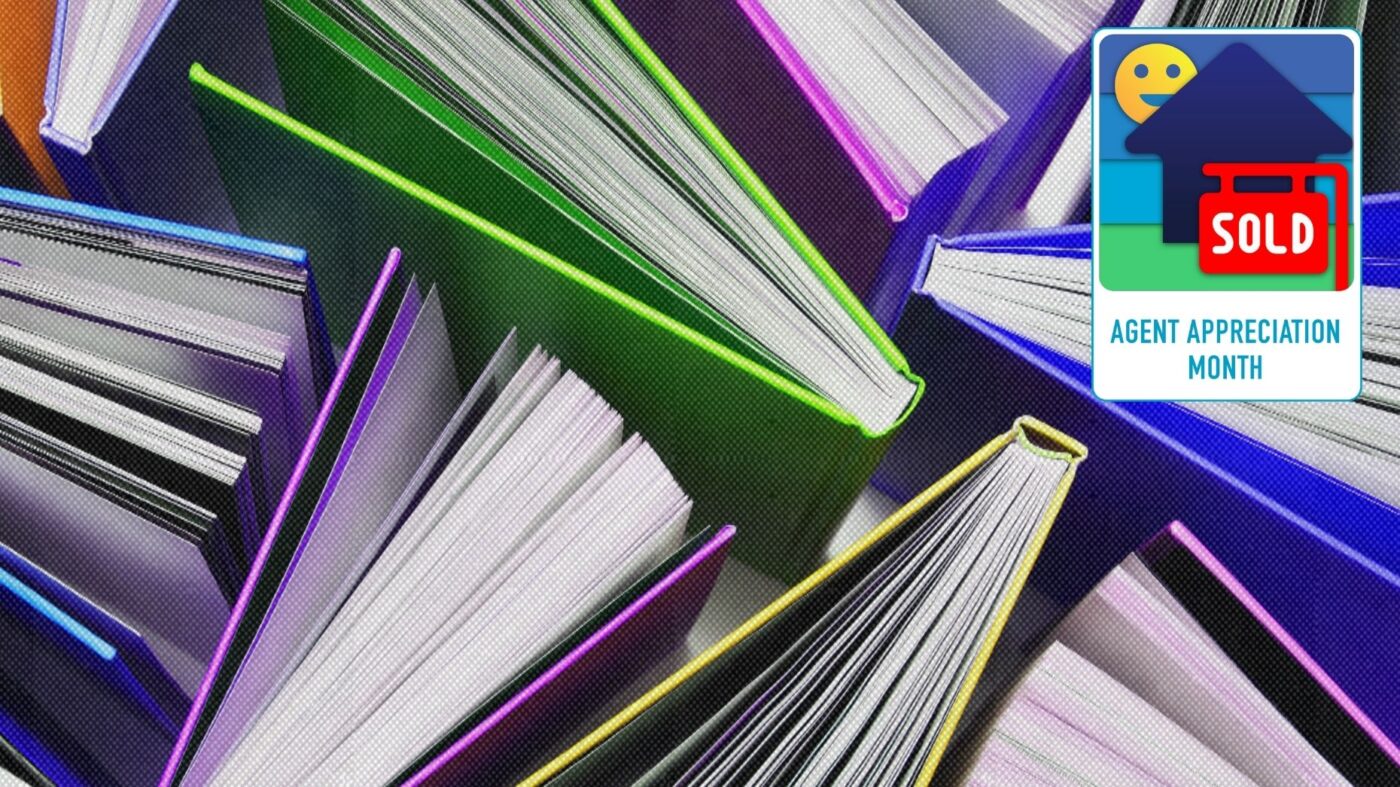 Opinion
Every year, Inman contributor Brandon Doyle delves through newly published real estate and sales books so that you don't have to. Here are his top finds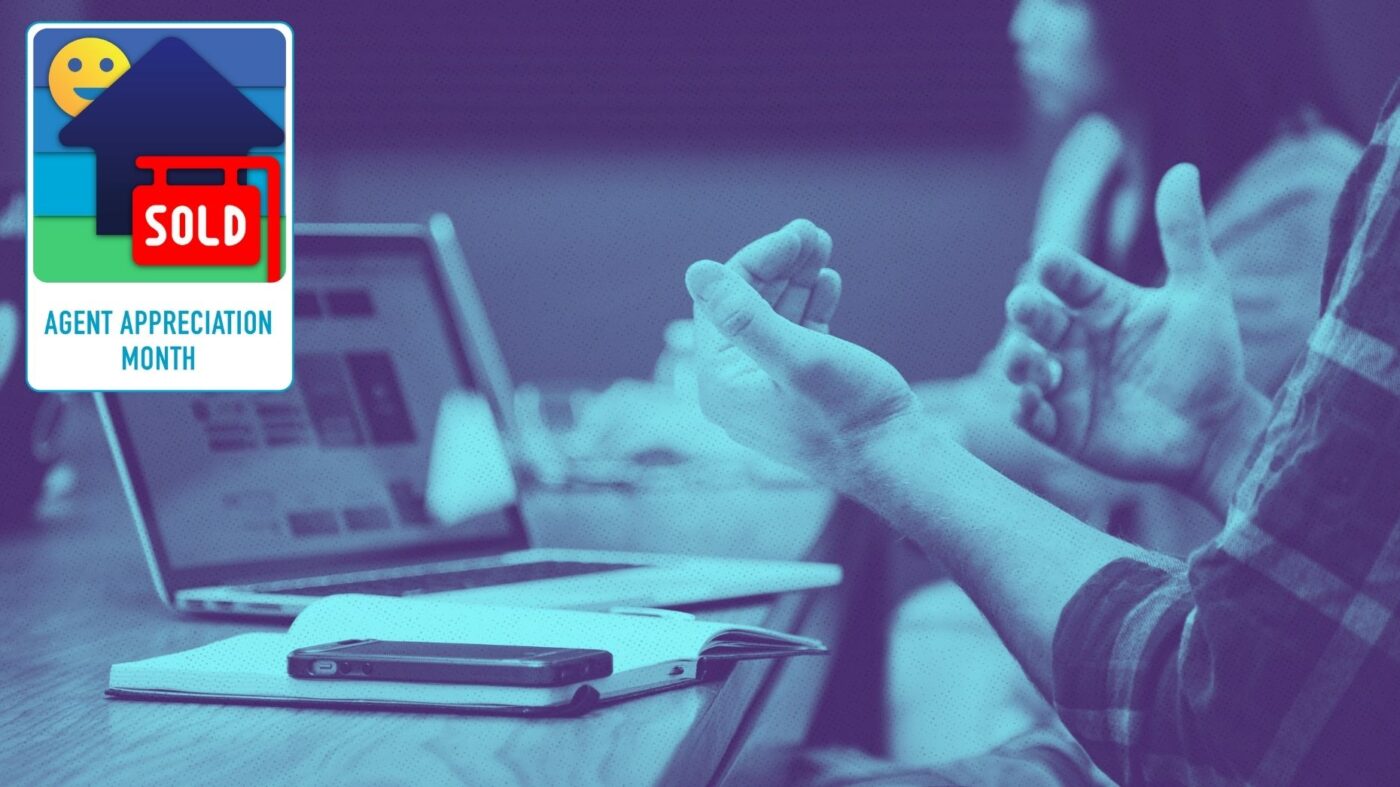 Talented real estate agents want to grow and see their path forward. Here's how I suss out leaders and nurture their leadership growth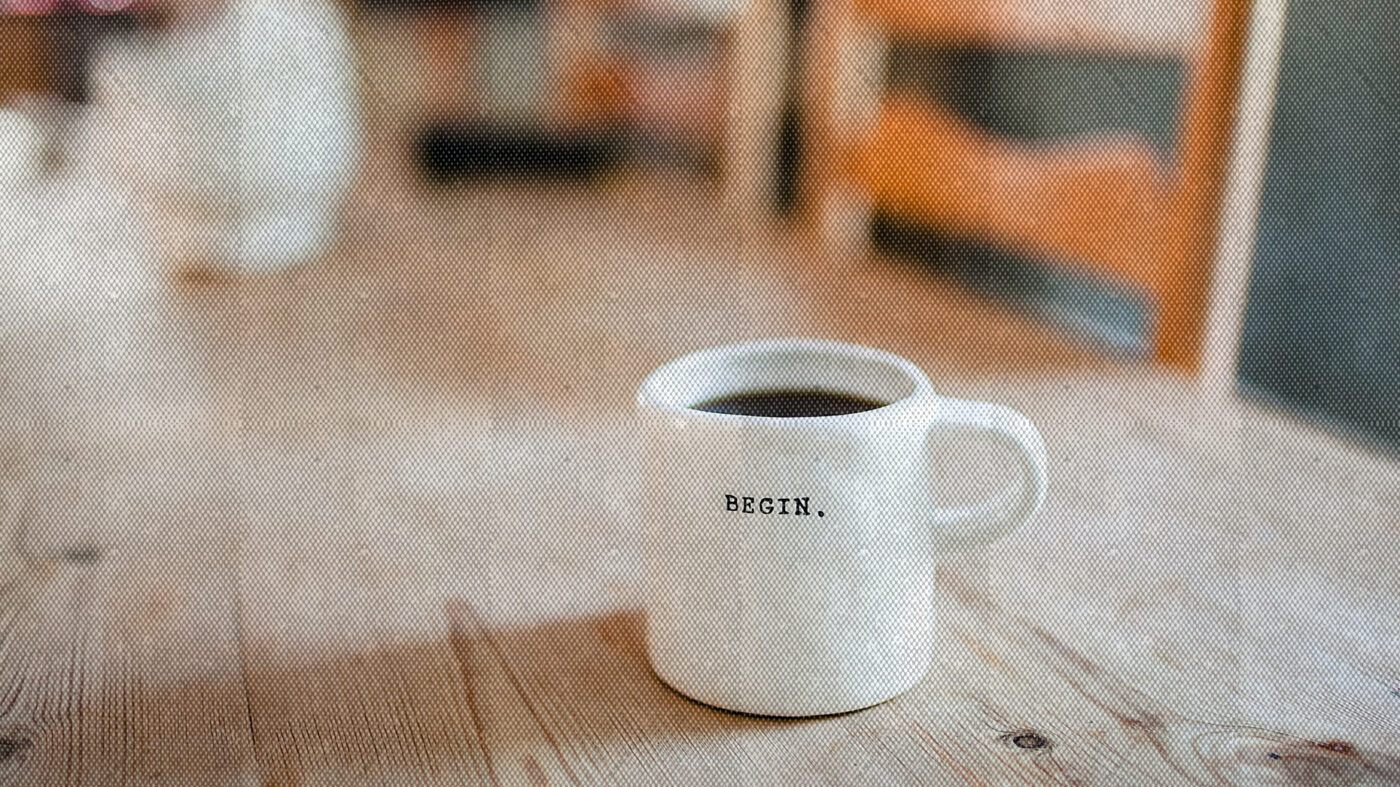 By fostering an environment that allows everyone to be their best selves — staffers who genuinely want to do meaningful work, combined with happy agents who have what they need to succeed — you'll create a win-win situation. Here's why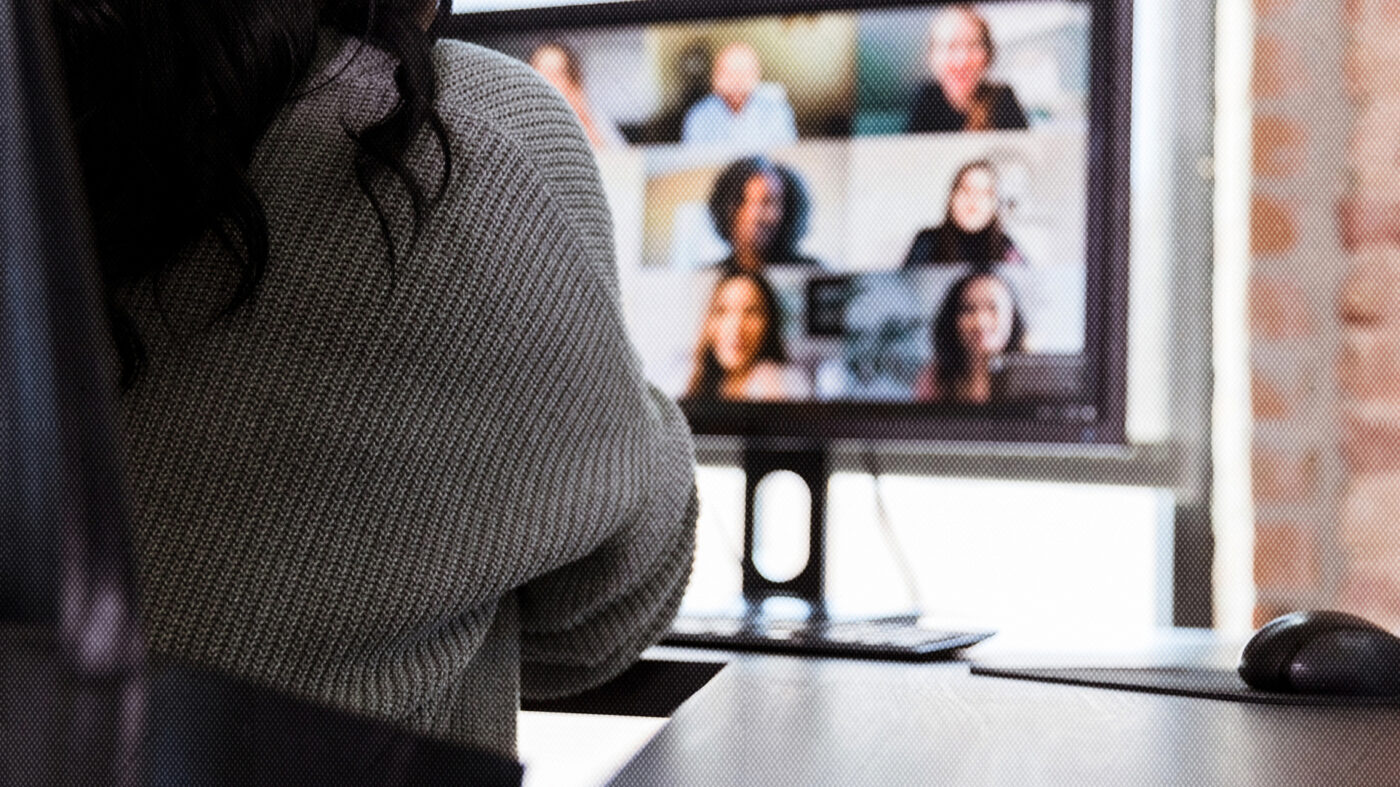 Despite the uncertainty, seek out ways to cultivate daily gratitude for those things that are going right in your life — both big and small. As a team, here are all the good things we can be thankful for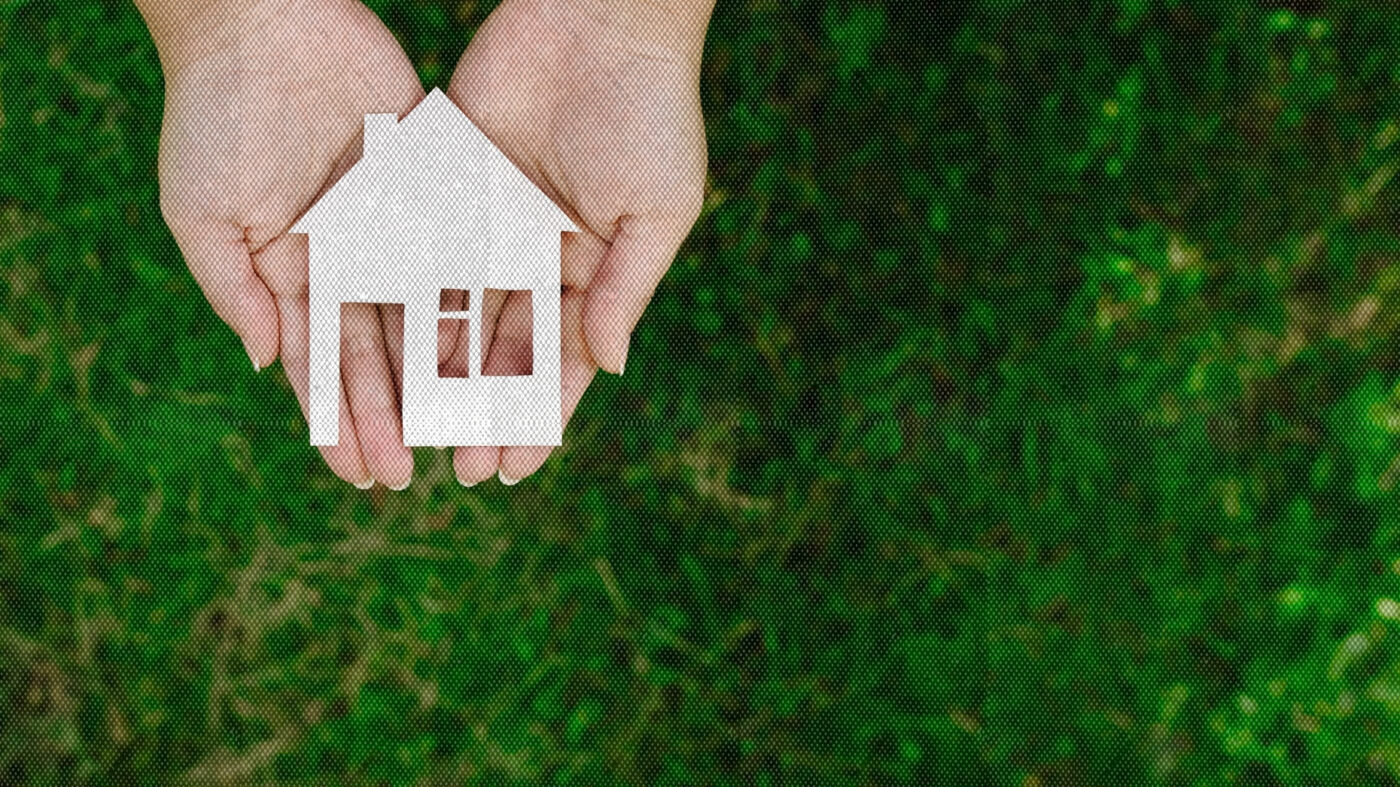 Opinion
2020 took some existing residential real estate trends and threw gasoline on them. This year, will we go back to the status quo or enter a new normal? Take a look at these trends, and decide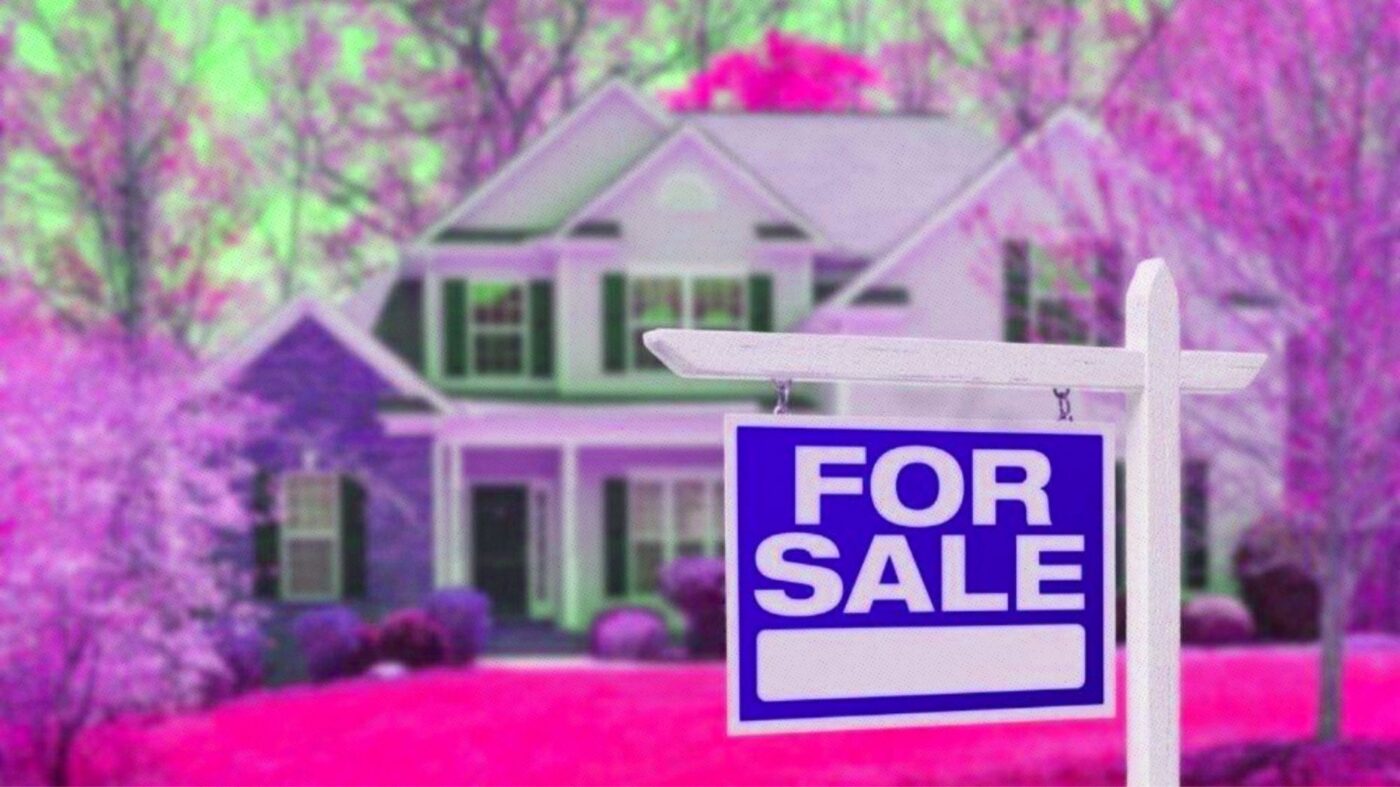 As you gear up for a successful 2021, consider rallying your team around listings to take control of your market this year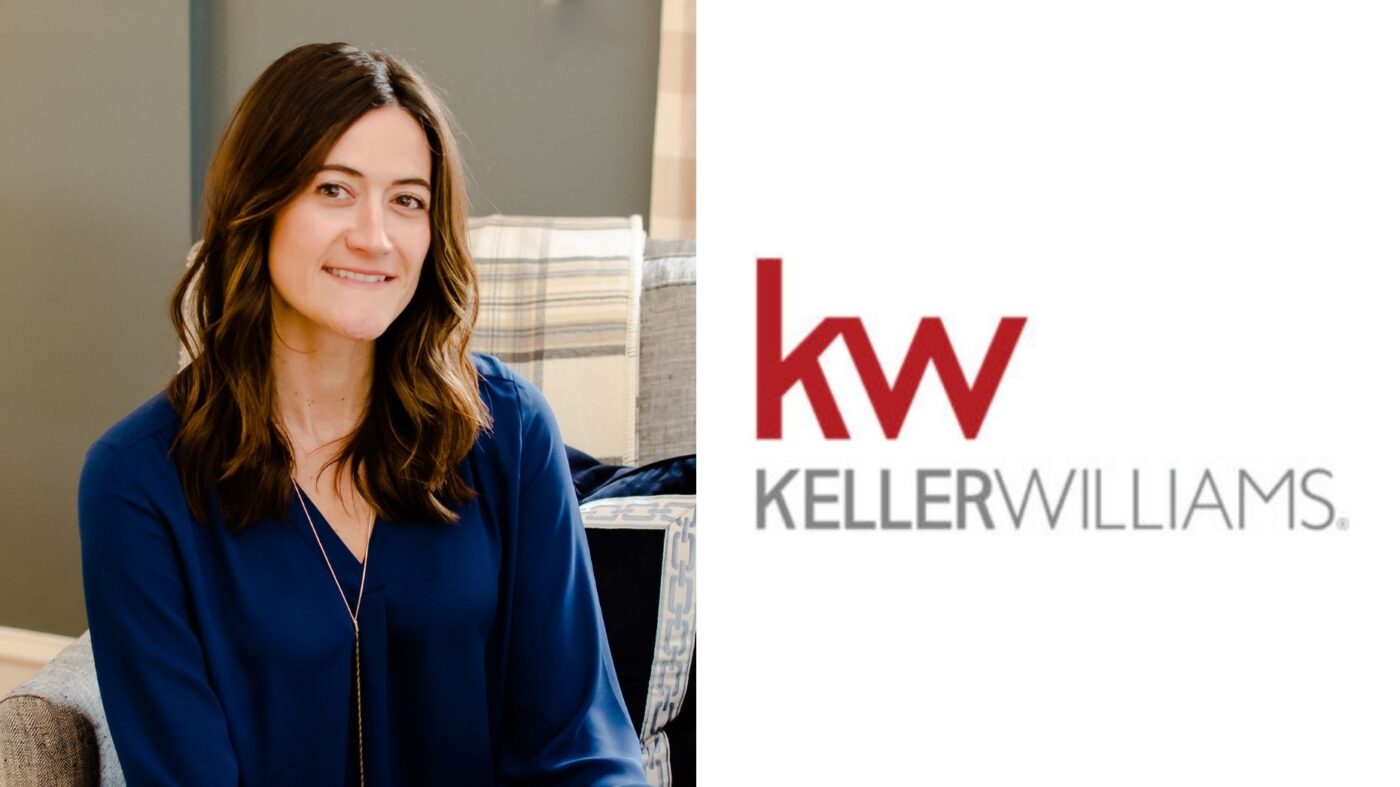 Keller Williams announced the move of Erica Deuschle and her 10-person team on Tuesday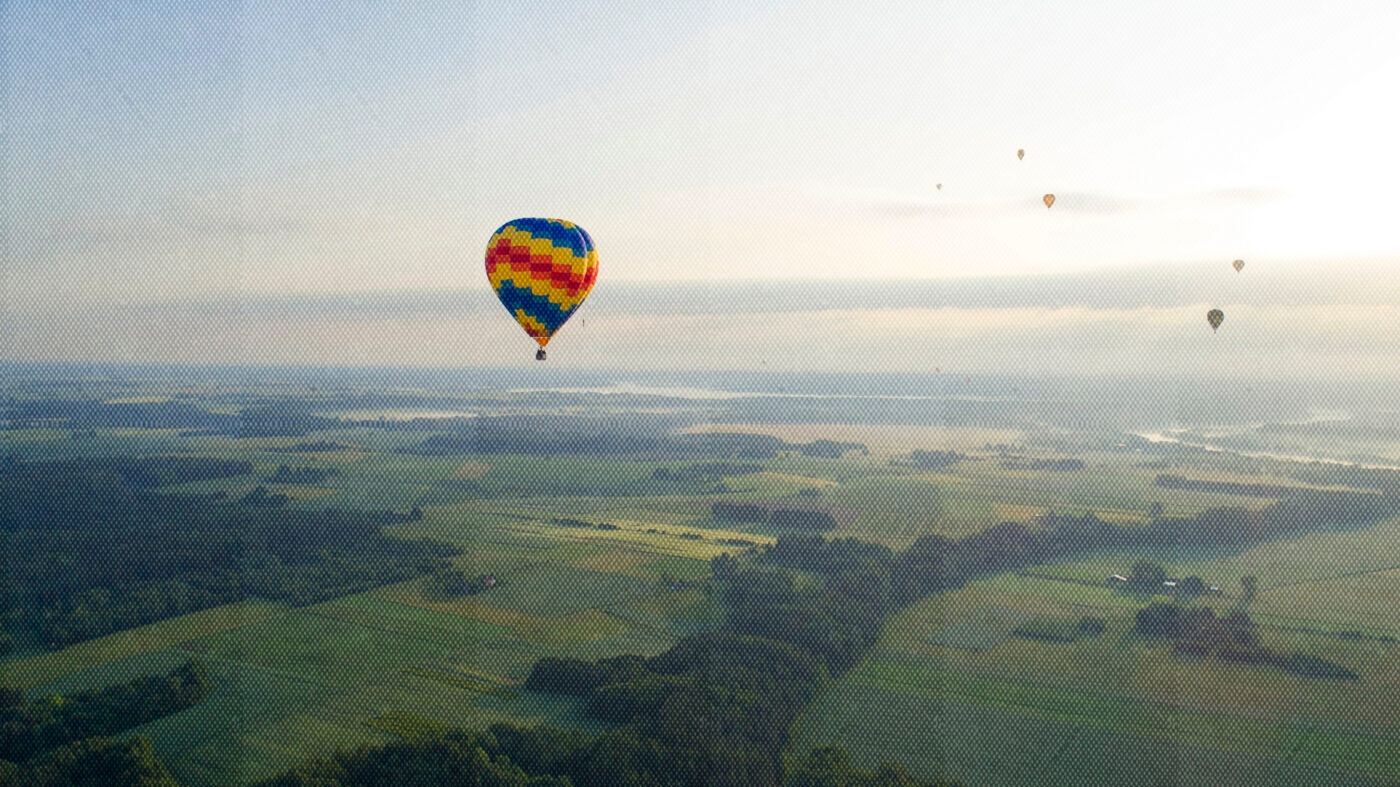 It has been a year of the unexpected, and the best way one leader has learned to deal with it all? By letting go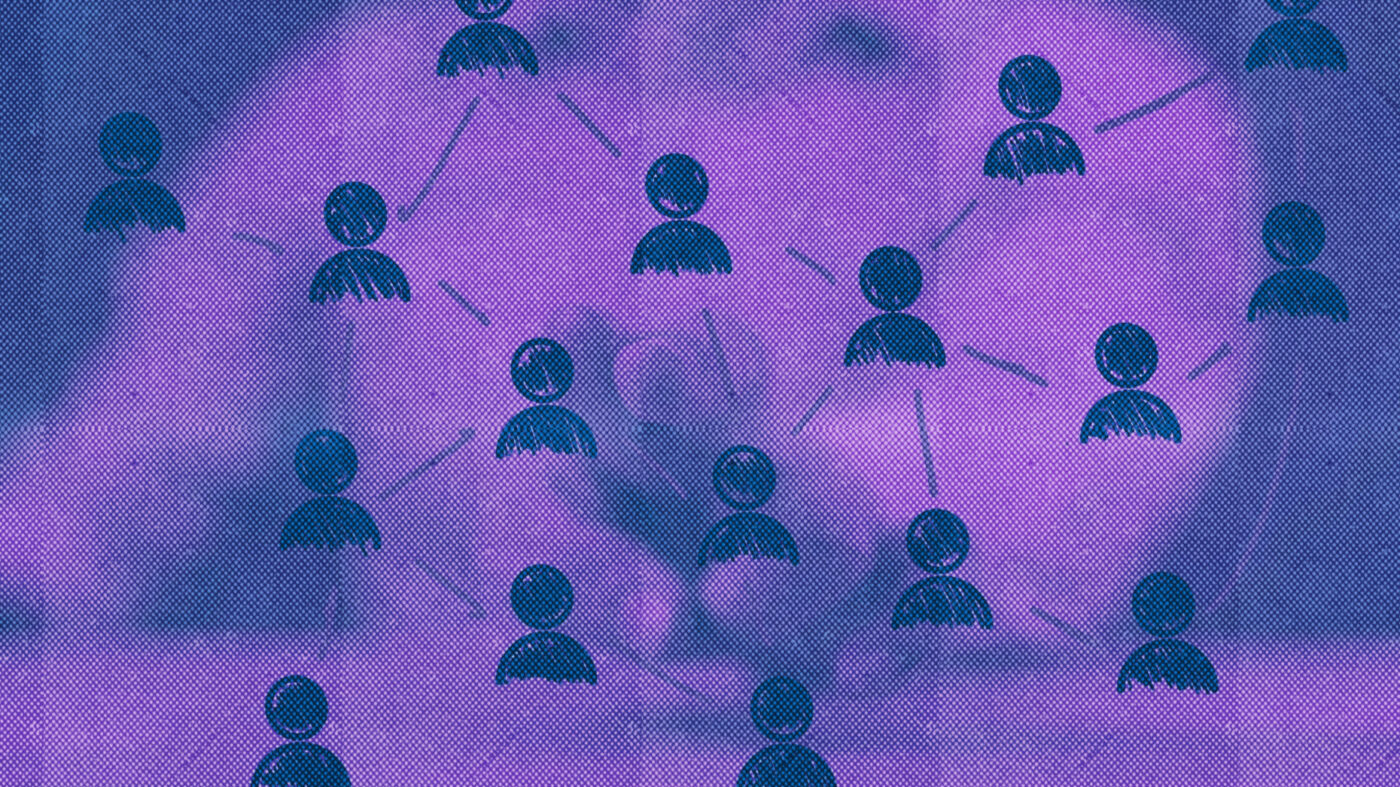 Work from home is here to say for the foreseeable future, and as a team leader, it's up to you to remove any communication barriers and encourage your team to find the momentum to move forward. Here are a few tips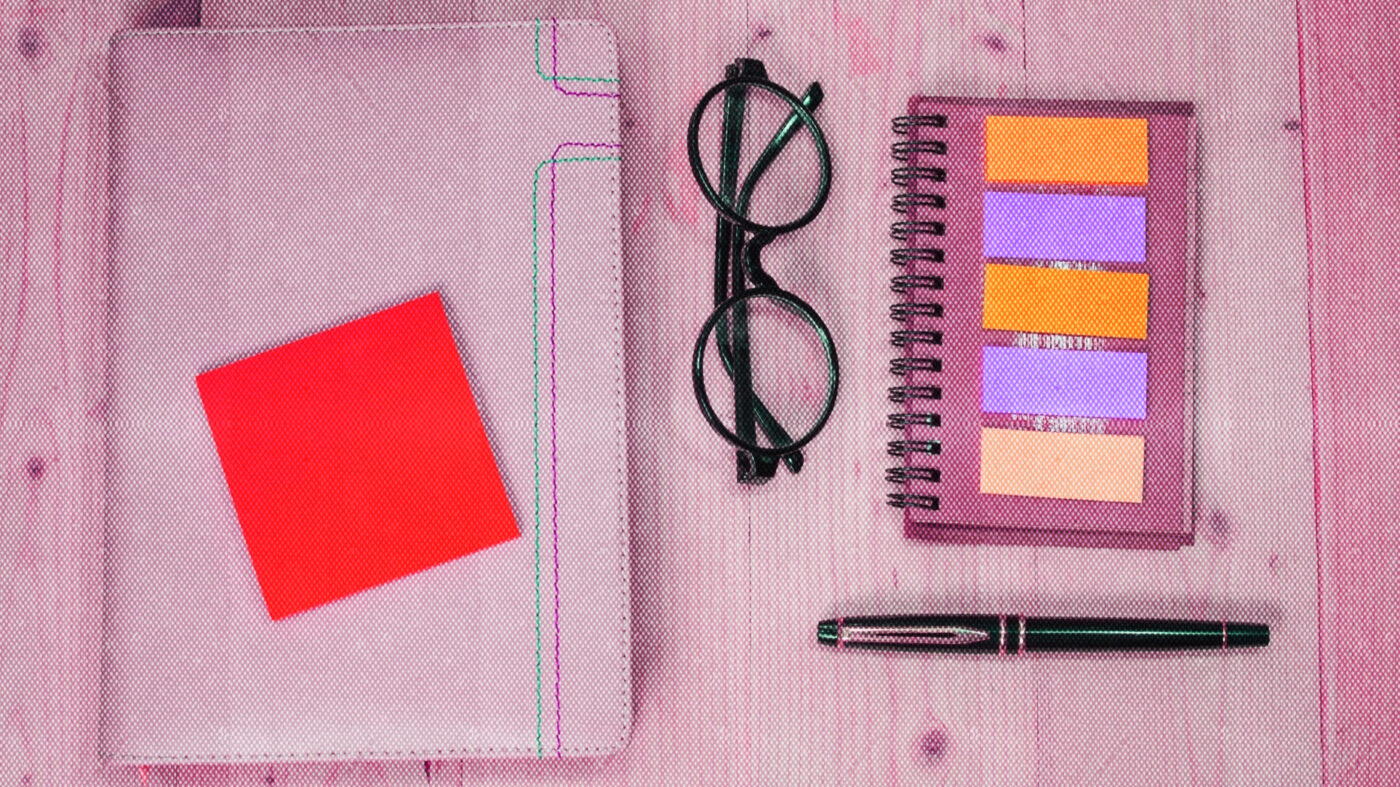 Take a look back at all of the agents and brokers we featured this year, and revisit their best advice as you look ahead to 2021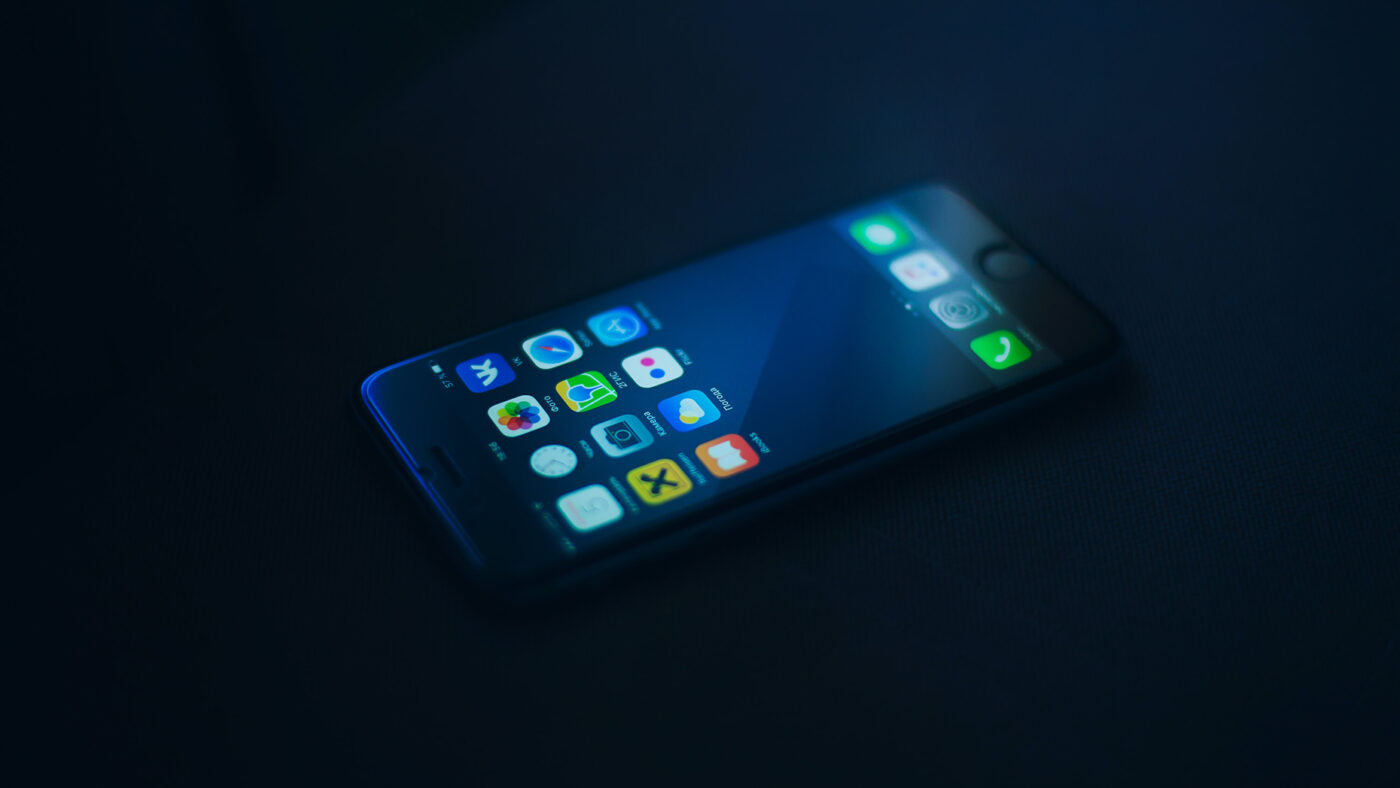 Stacks app will go live with a number of new features and updates, including a significant price reduction and white labeling opportunities targeted at brokerages, teams, and coaching organizations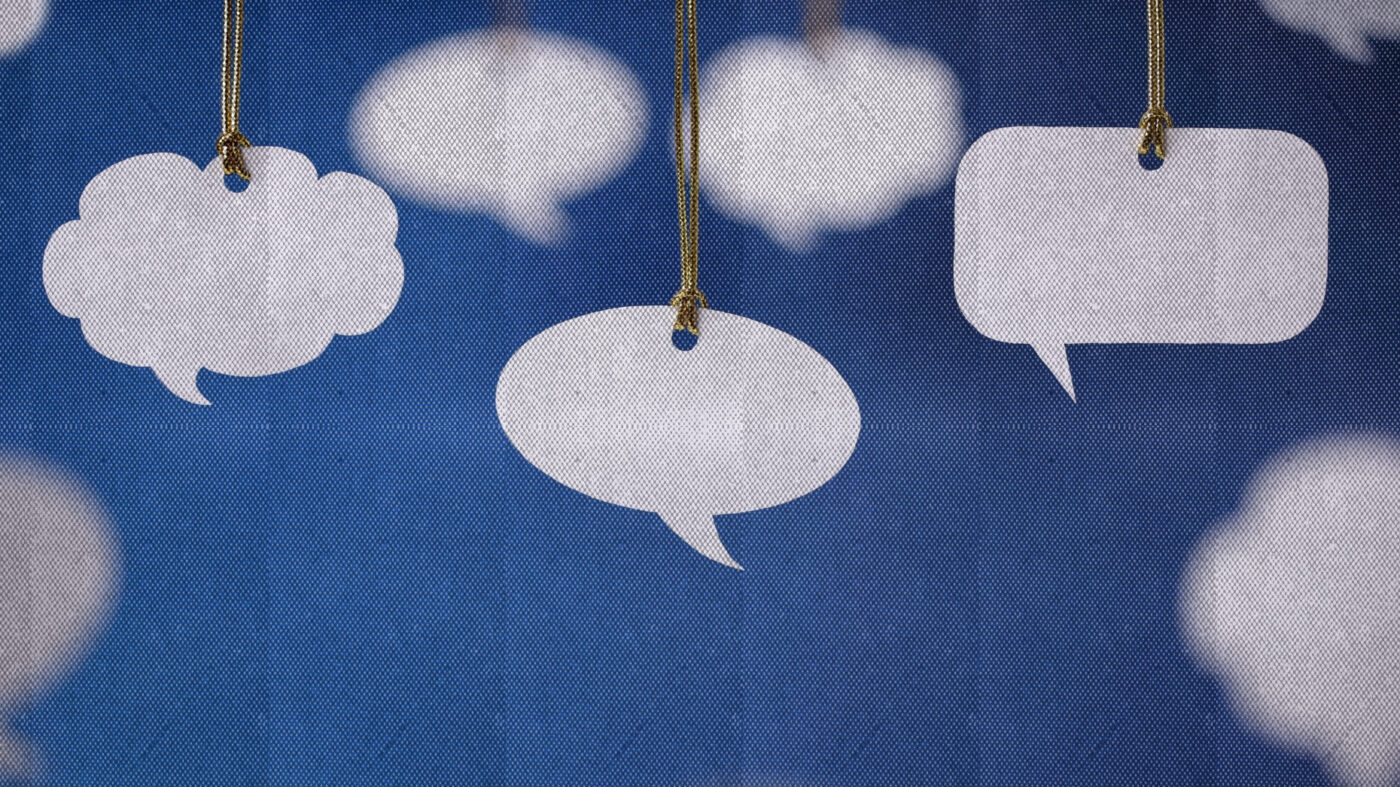 As a team leader, introducing a handful of invaluable scripts to your agents goes a long way in helping them ramp up business in the new year. Here are a few worth knowing and practicing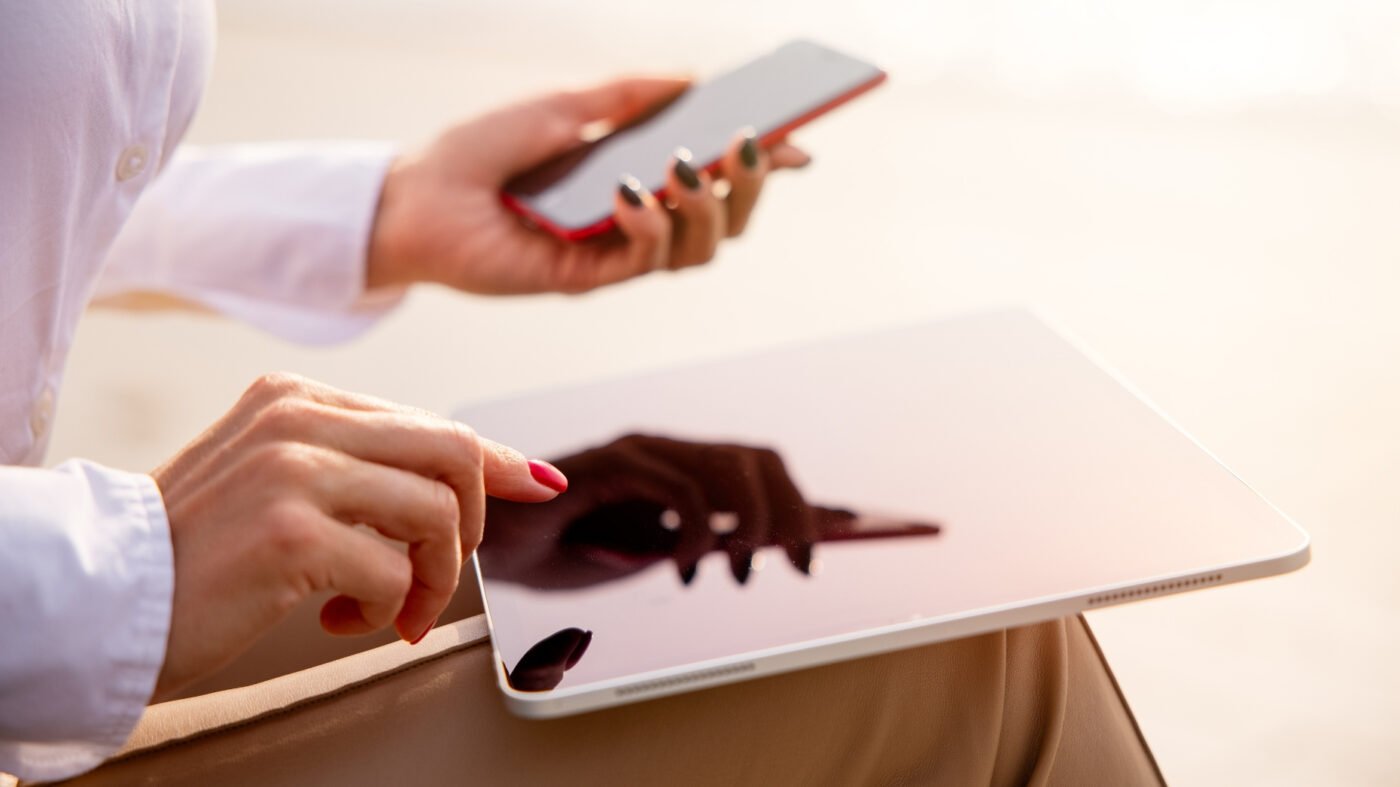 Opinion
A number of new real estate software products emerged in 2020 — some from new companies and others from established players. Here are nine of them that stood out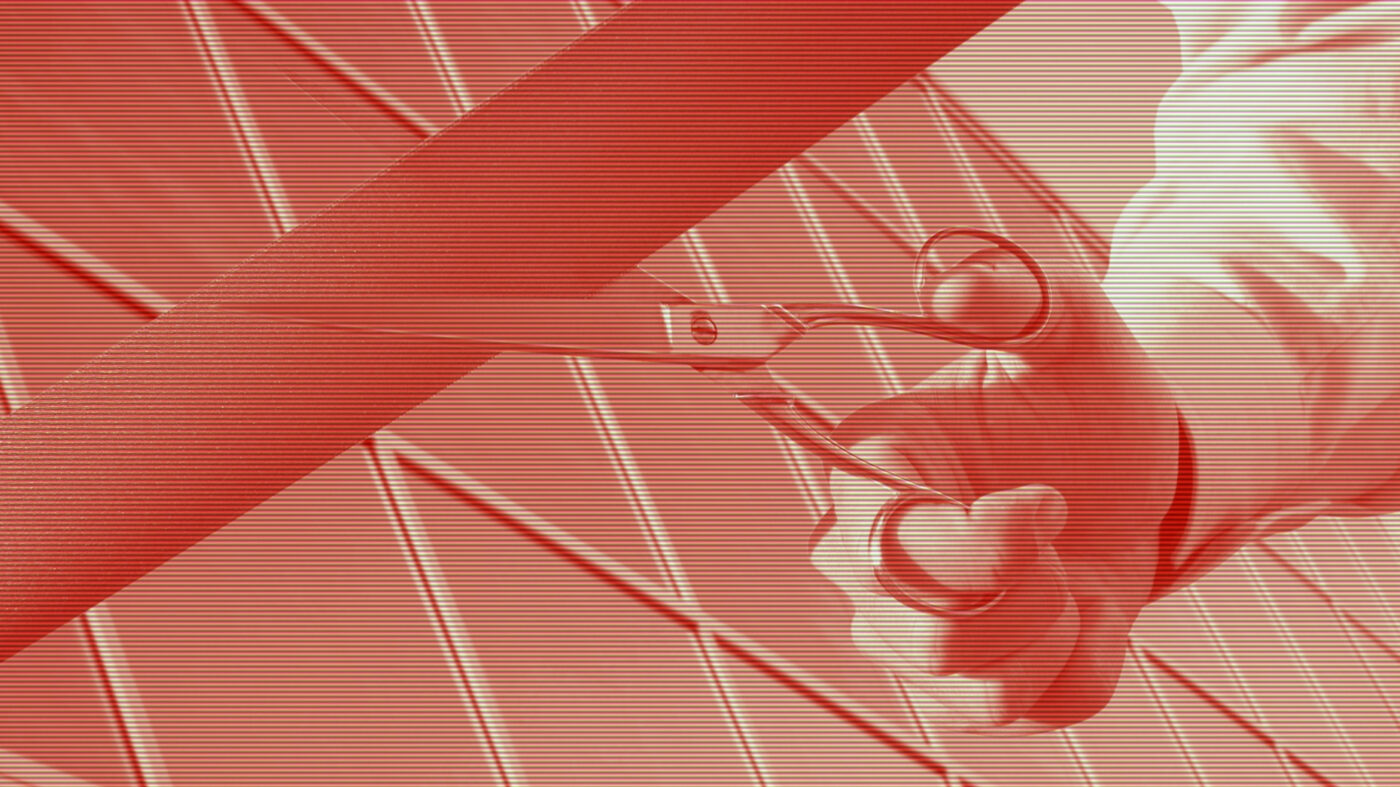 The brokerage business is very different from operating a team. At the end of the day, it takes more than just a license to start and run a successful brokerage. Before you jump in, here's what you need to prepare for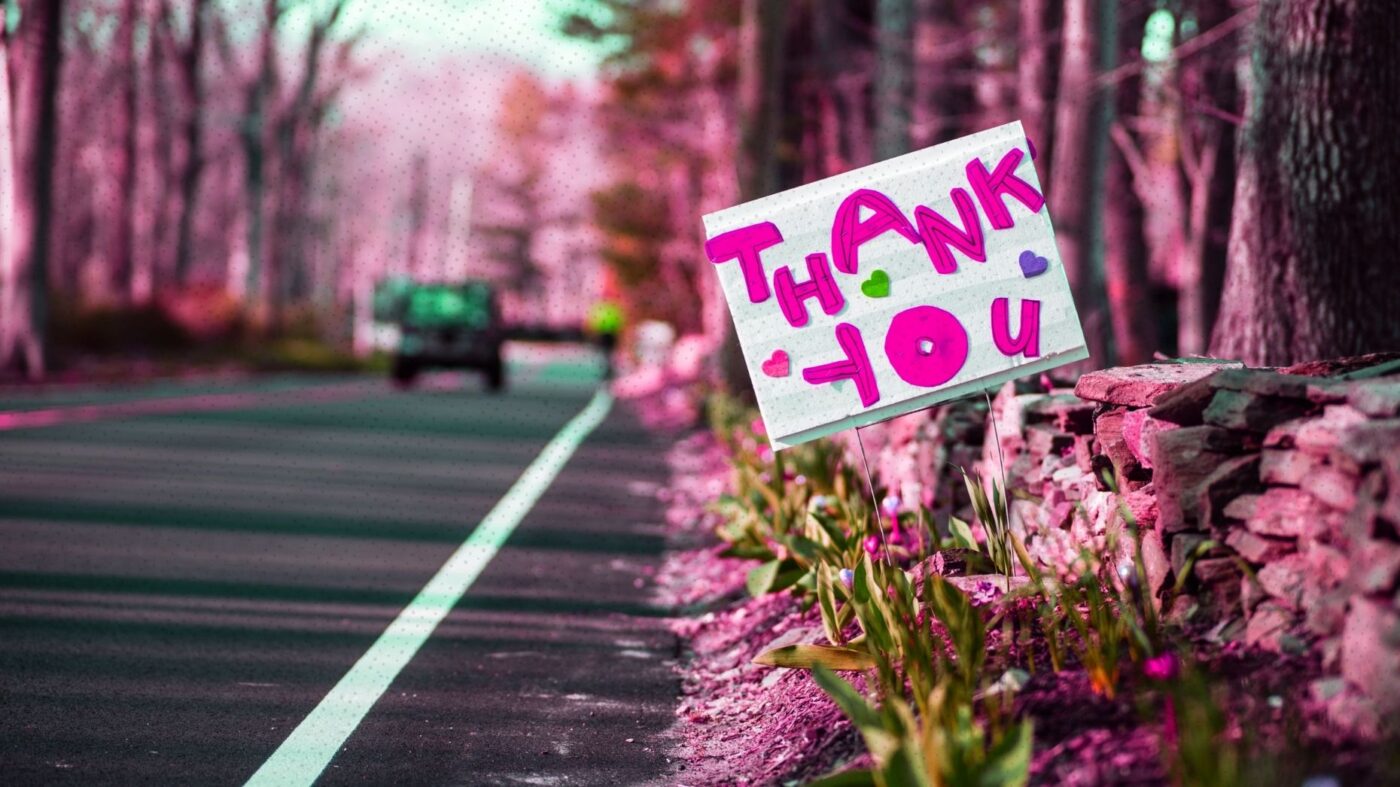 Appreciation for a job well done goes a long way in cultivating a positive culture and organization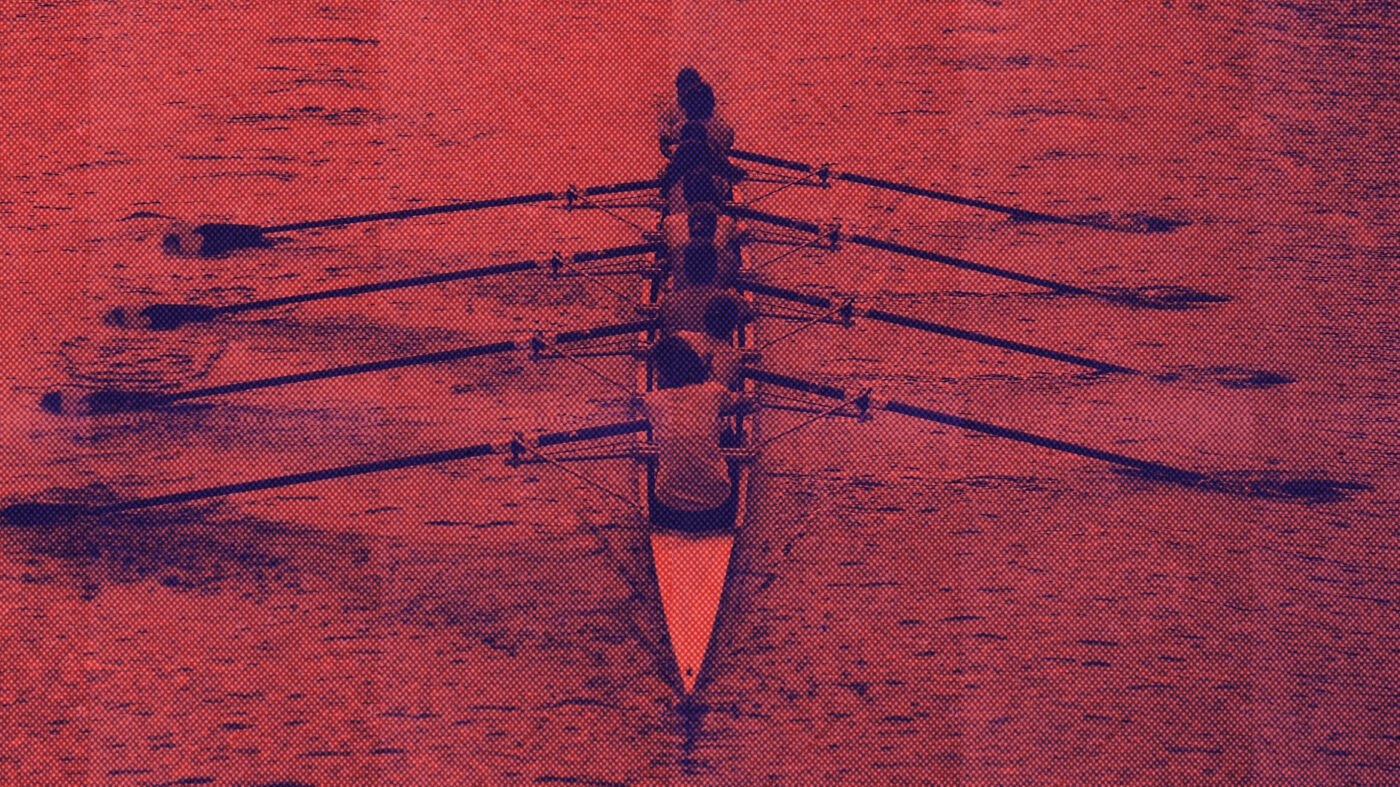 To up your agents' productivity, you have to give them the tools they need to achieve their goals — and that starts by understanding what those goals actually are. Here's how you can gain valuable insight into their objectives and help them succeed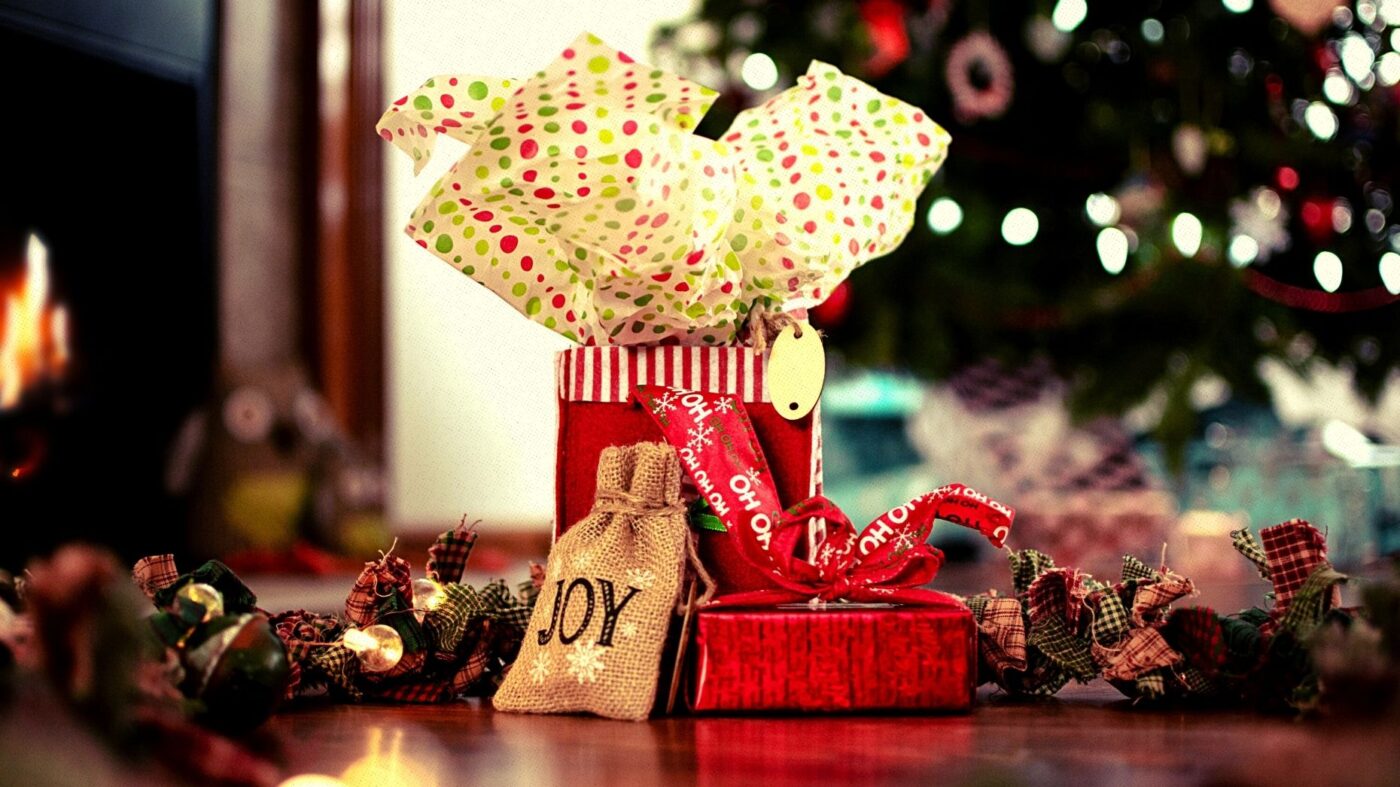 Opinion
Consideration, honesty and a dose of reality all made it into this year's top agent wants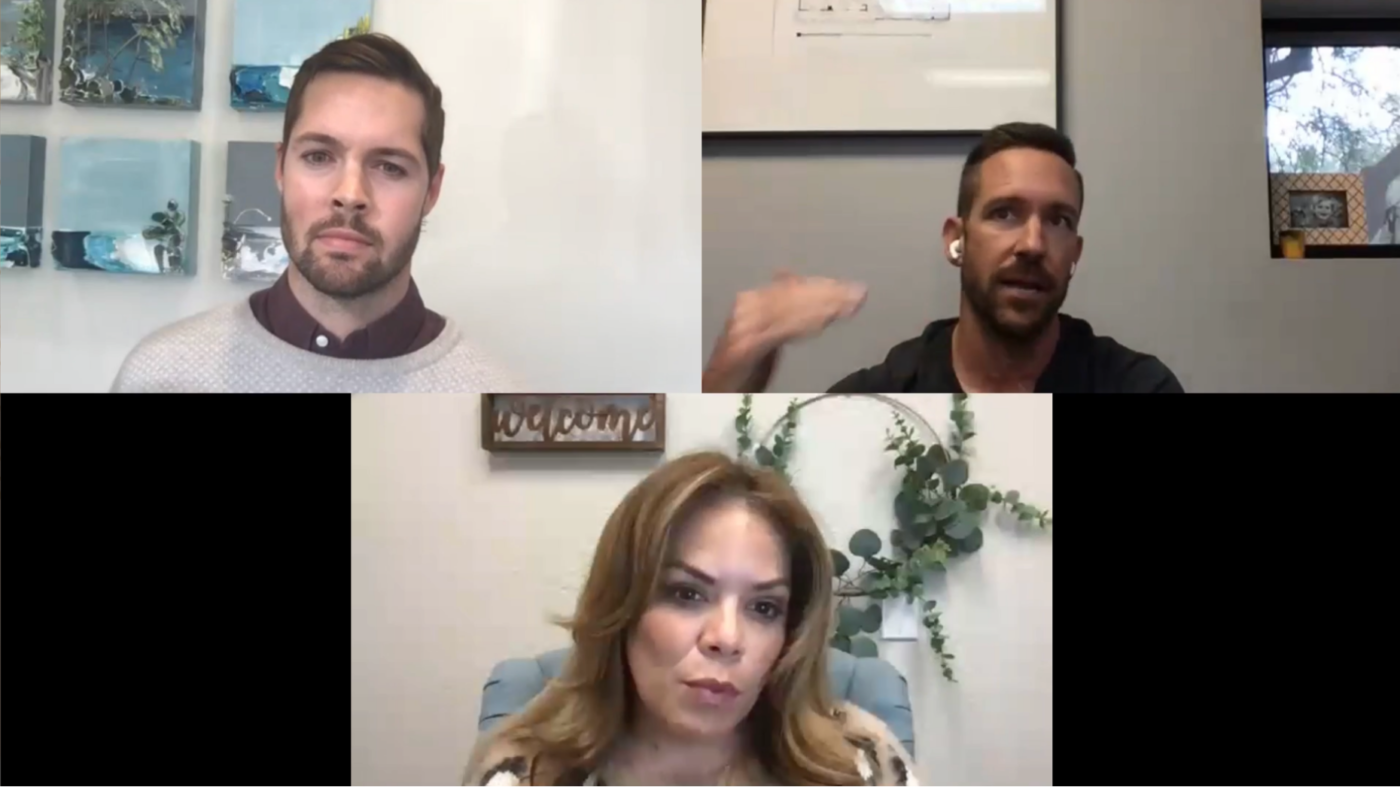 Leaders Jonathan Spears and George Laughton shared the systems and tools that fuel their über-successful real estate teams during an Inman Connect workshop on Thursday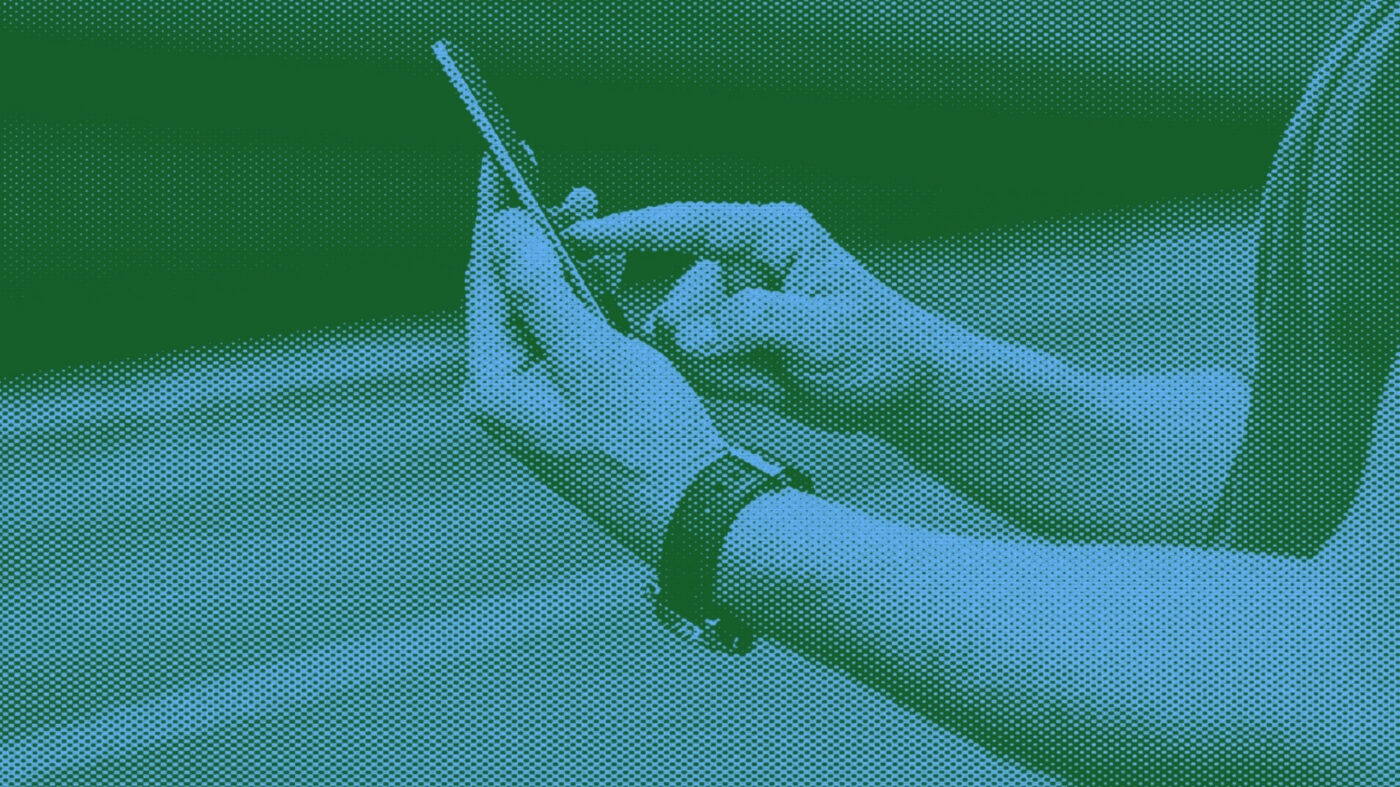 After-work drinks and coffee dates with colleagues may not be an option during COVID, but here are 3 creative ways to network in our socially distant world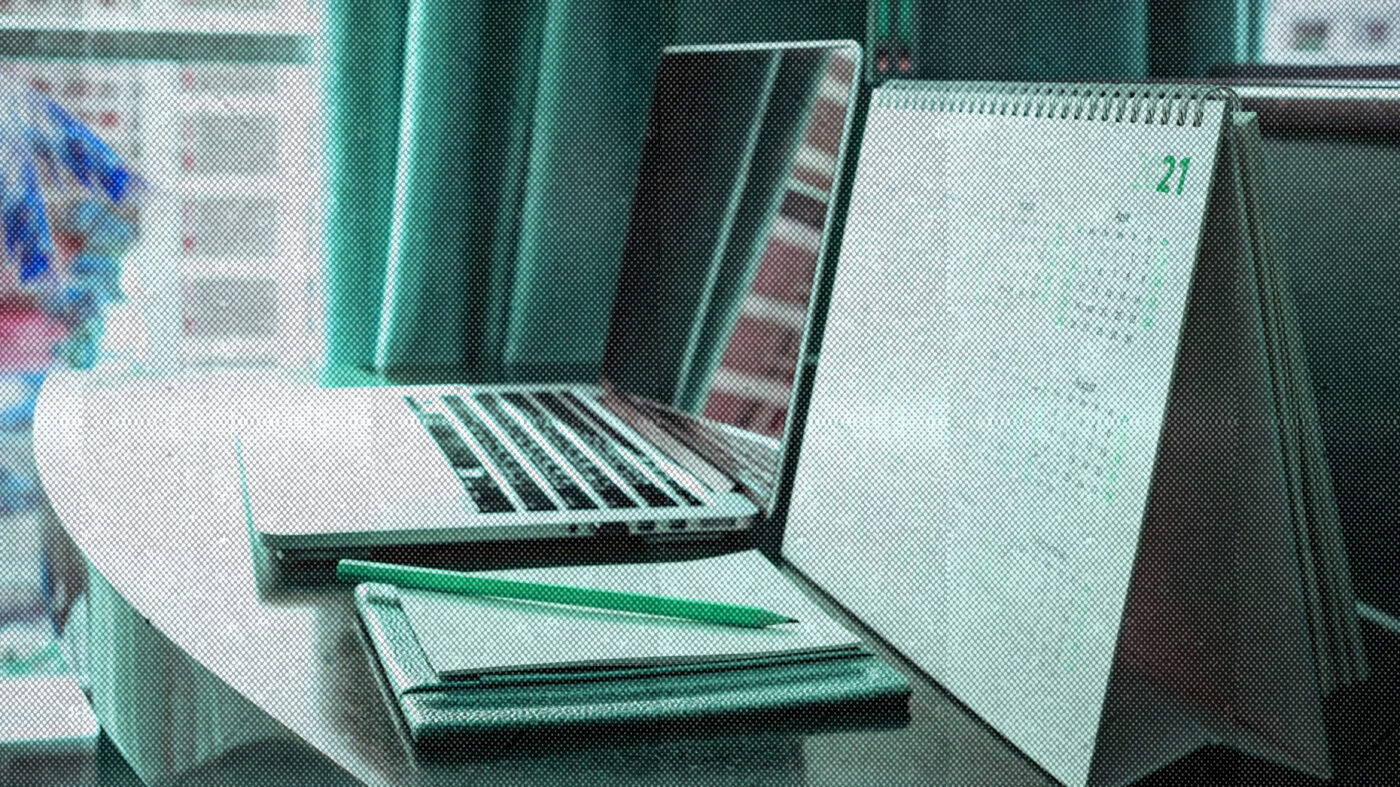 Though no one knows what 2021 will bring, it's important to create something to look forward to. By aligning your team with opportunities and visualizing where you're going in the future, you'll be able to move forward with confidence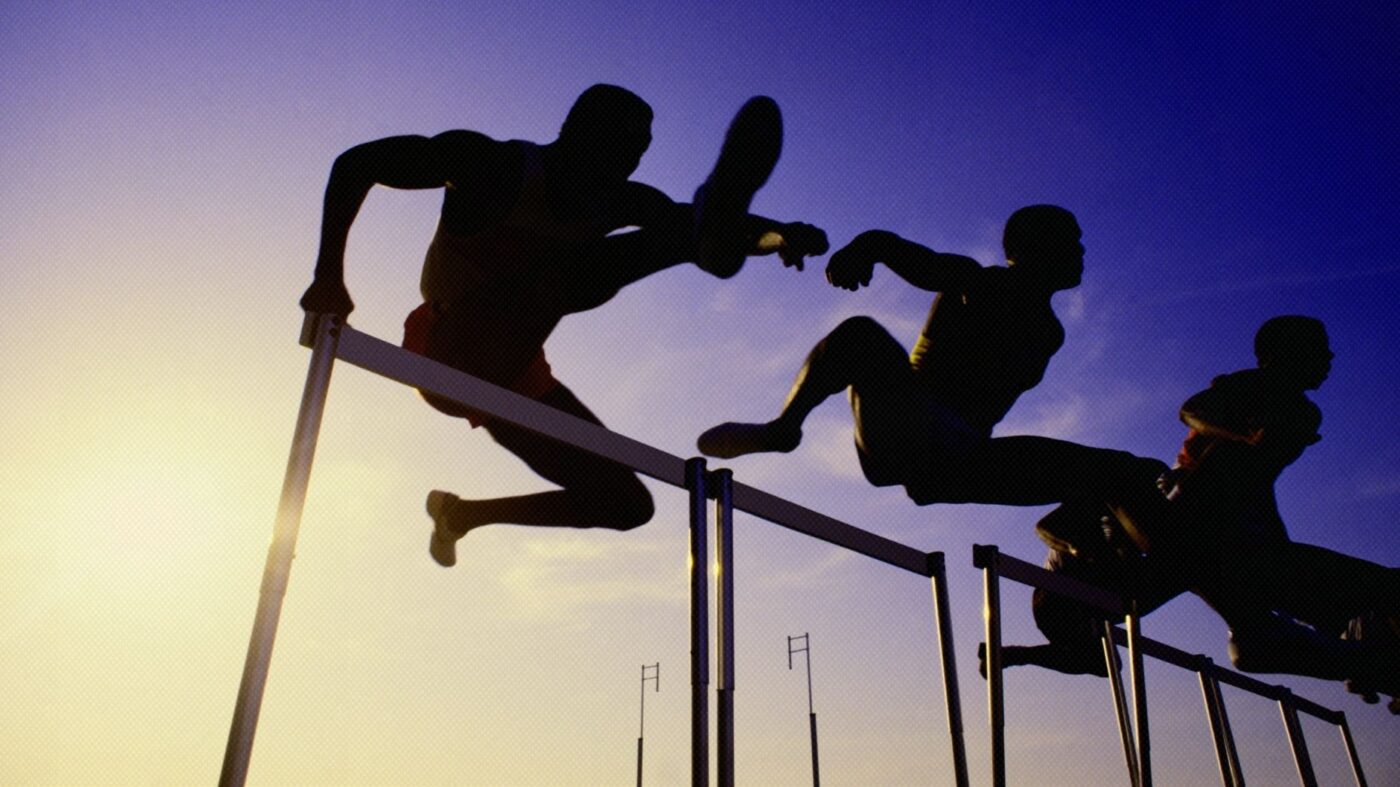 Opinion
Find out how challenges will show up, what unique problems 2021 might bring and how to navigate through it all with your team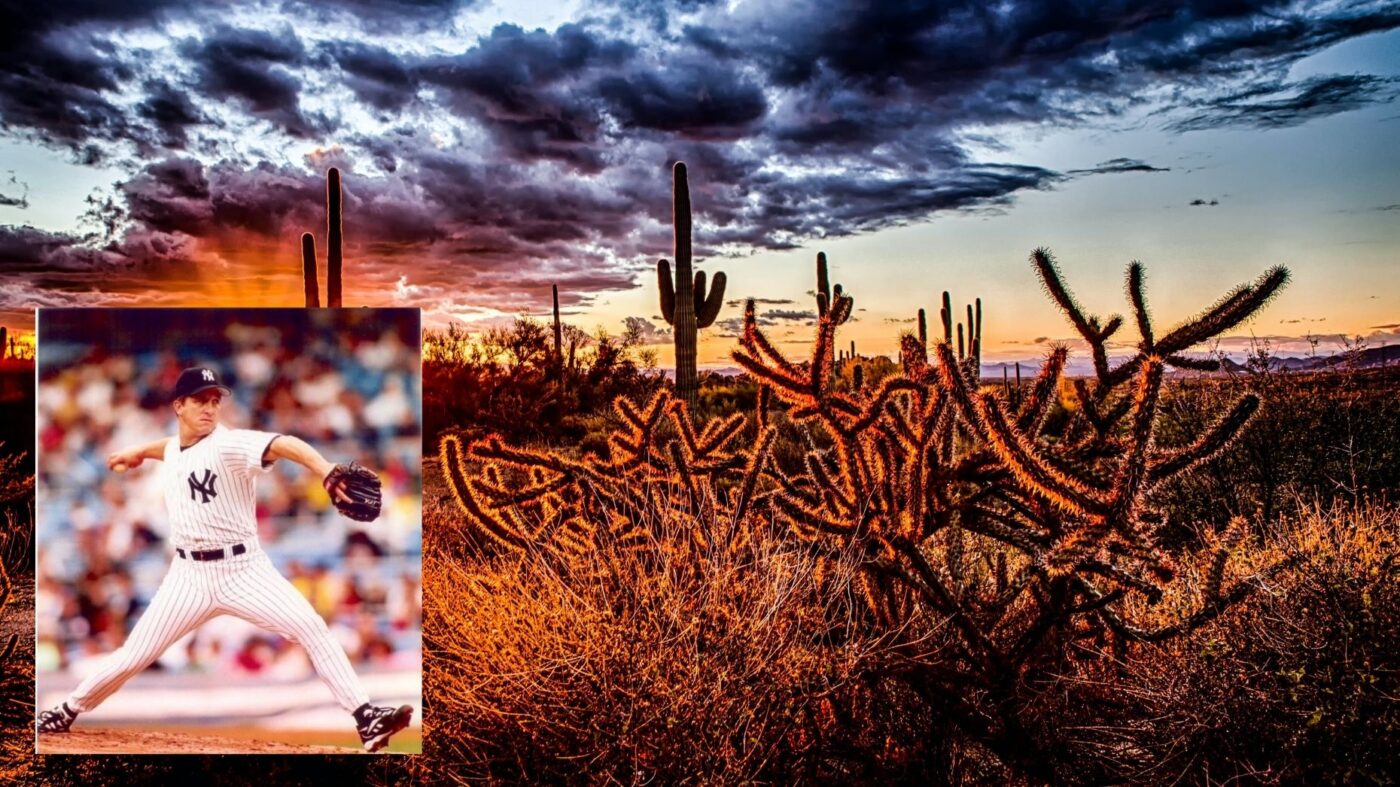 Jim Bruske, a former New York Yankees pitcher and 1998 World Series champion, will bring 19 years of real estate experience to Engel & Völkers Gestalt Group in Arizona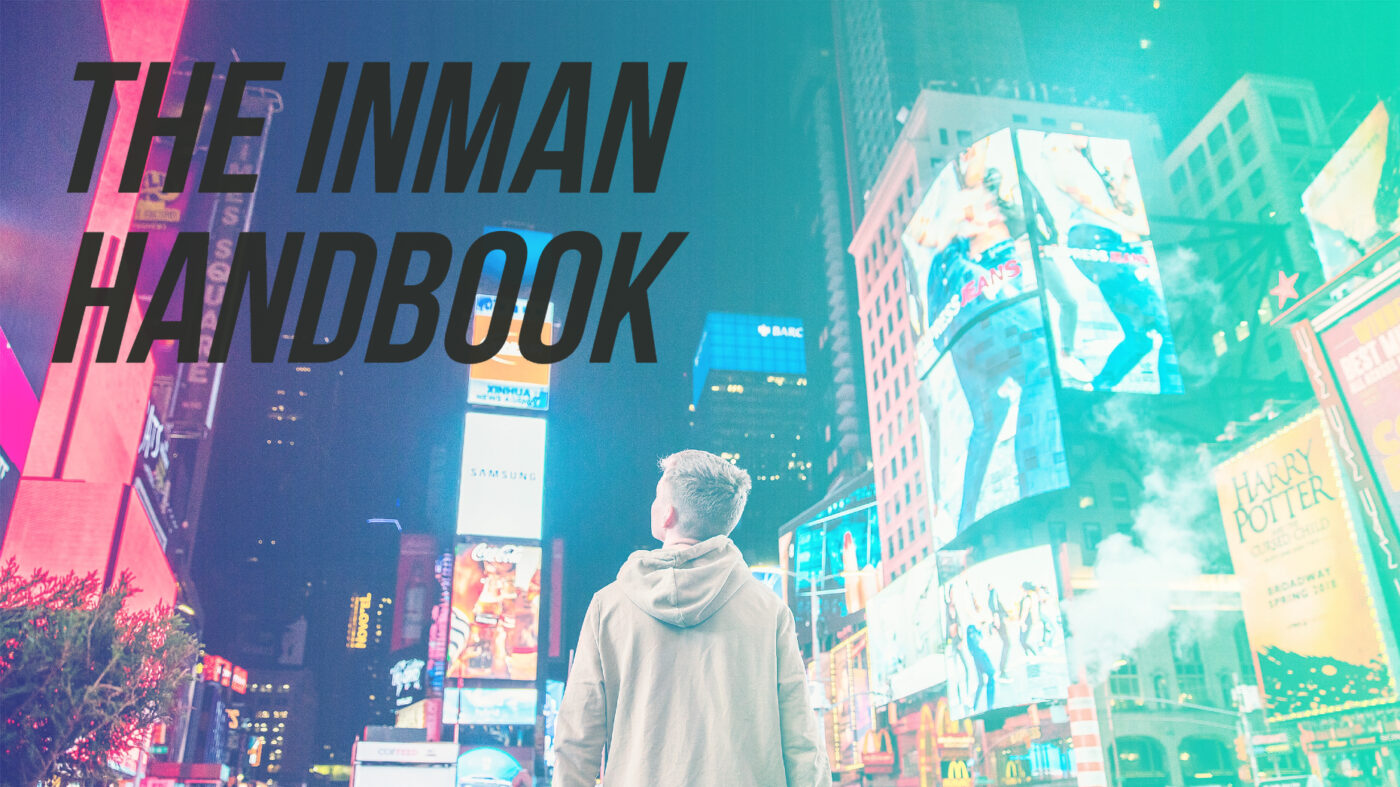 Is 2021 the year you make digital advertising a part of your success? Here's everything and more you need to know about Adwerx, one of the industry's longest-standing platforms for web and streaming media display advertising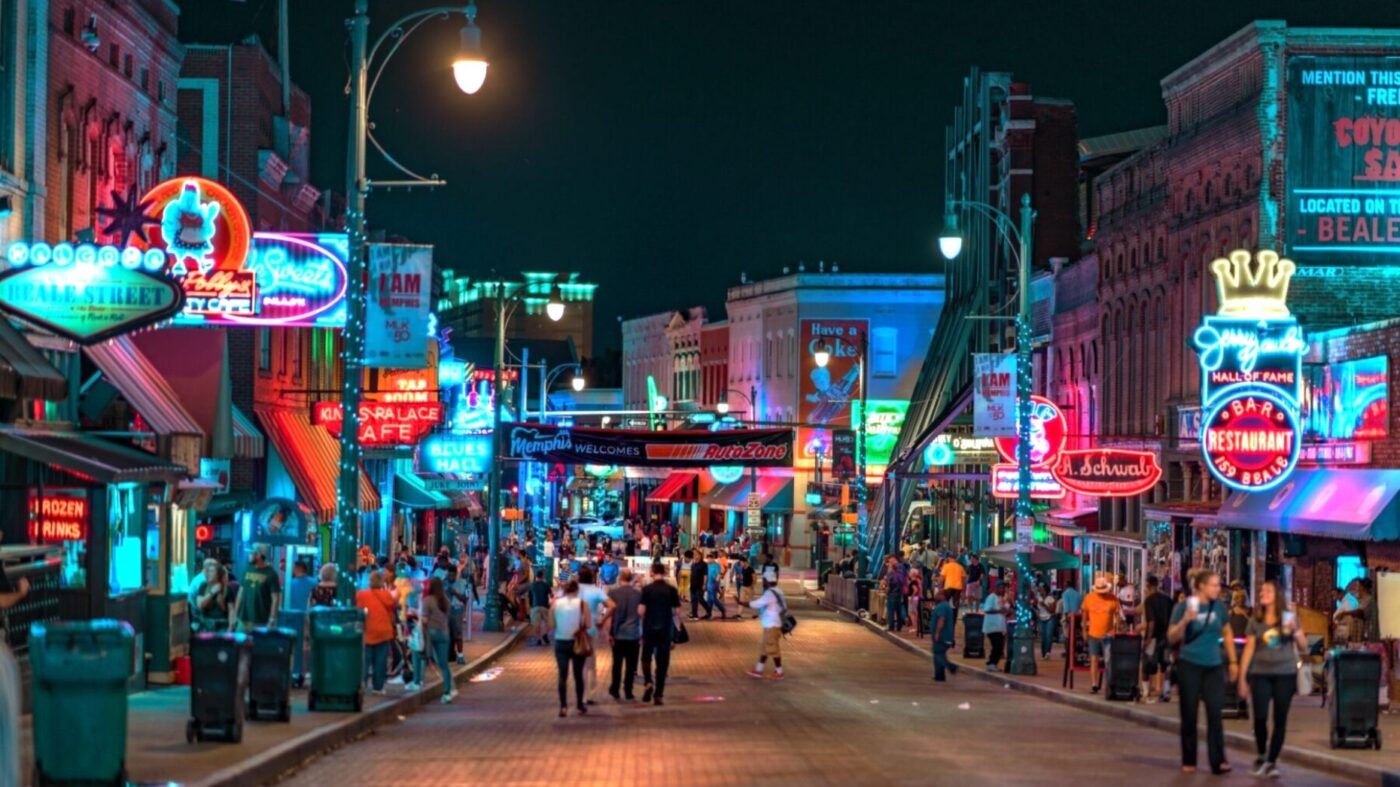 Crye-Leike will now offer its 130 offices a range of marketing tools and training programs to navigate through in-house and external resources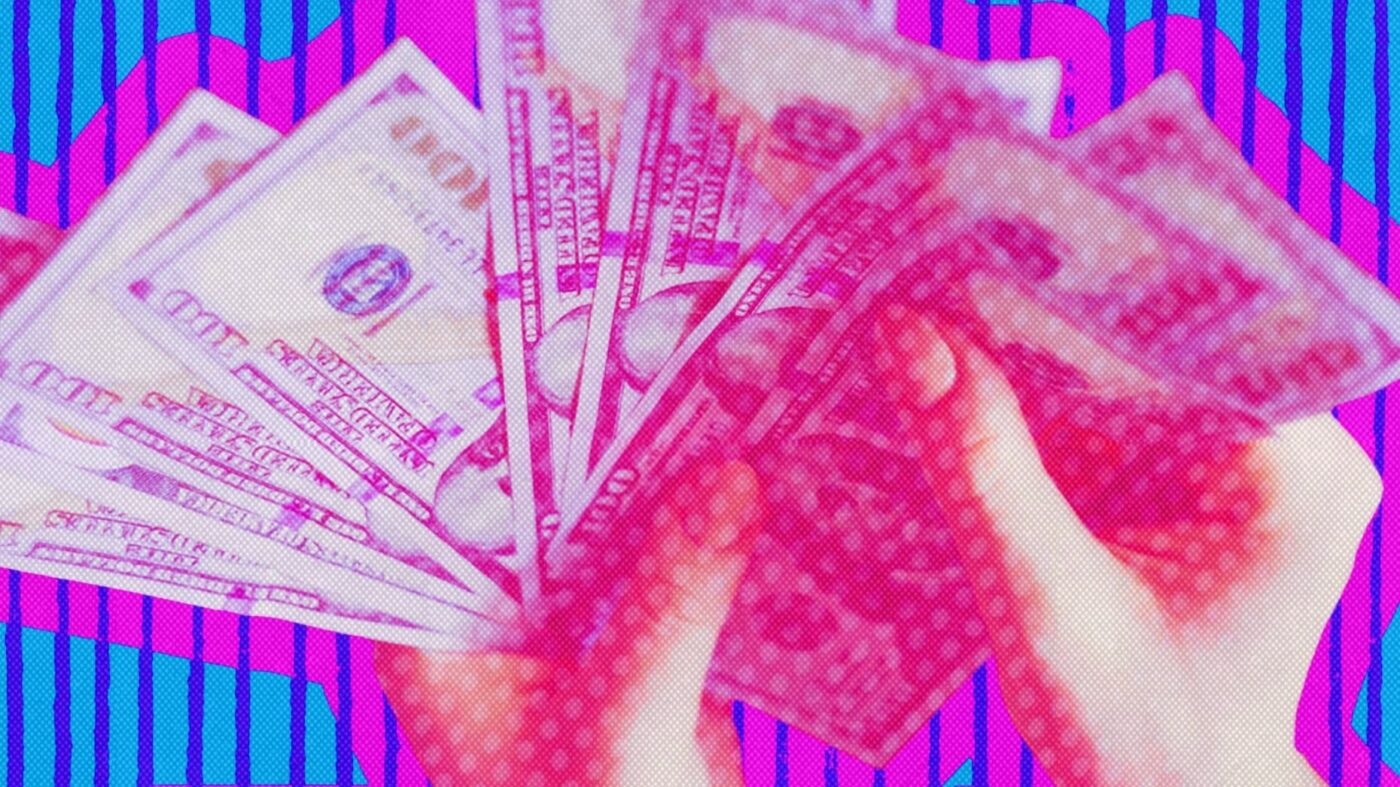 Opinion
Here's how to differentiate and showcase your value from the get-go at the listing appointment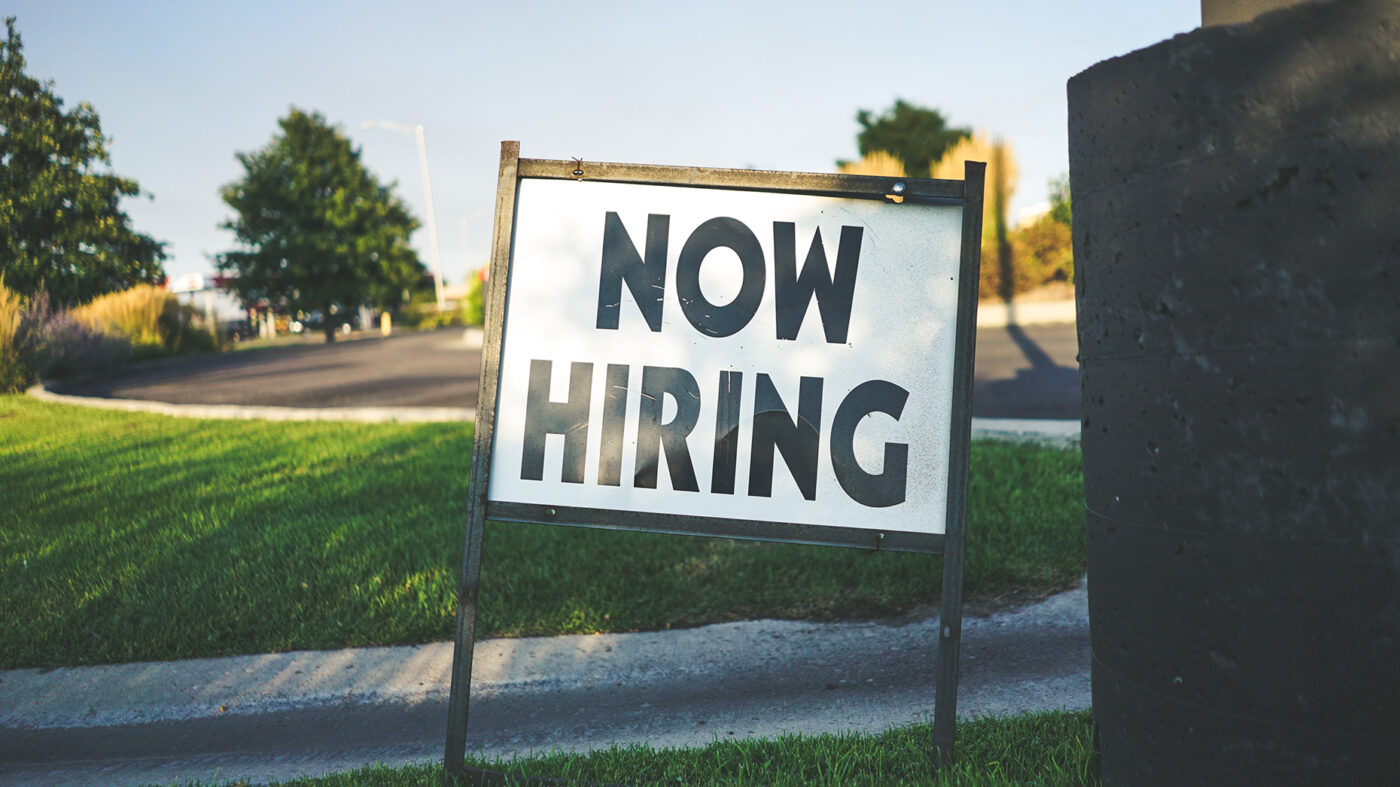 Opinion
The butts-in-seat model of building a brokerage may make a lot of money, but it rarely makes top producers. Doing better by your new recruits starts with better onboarding.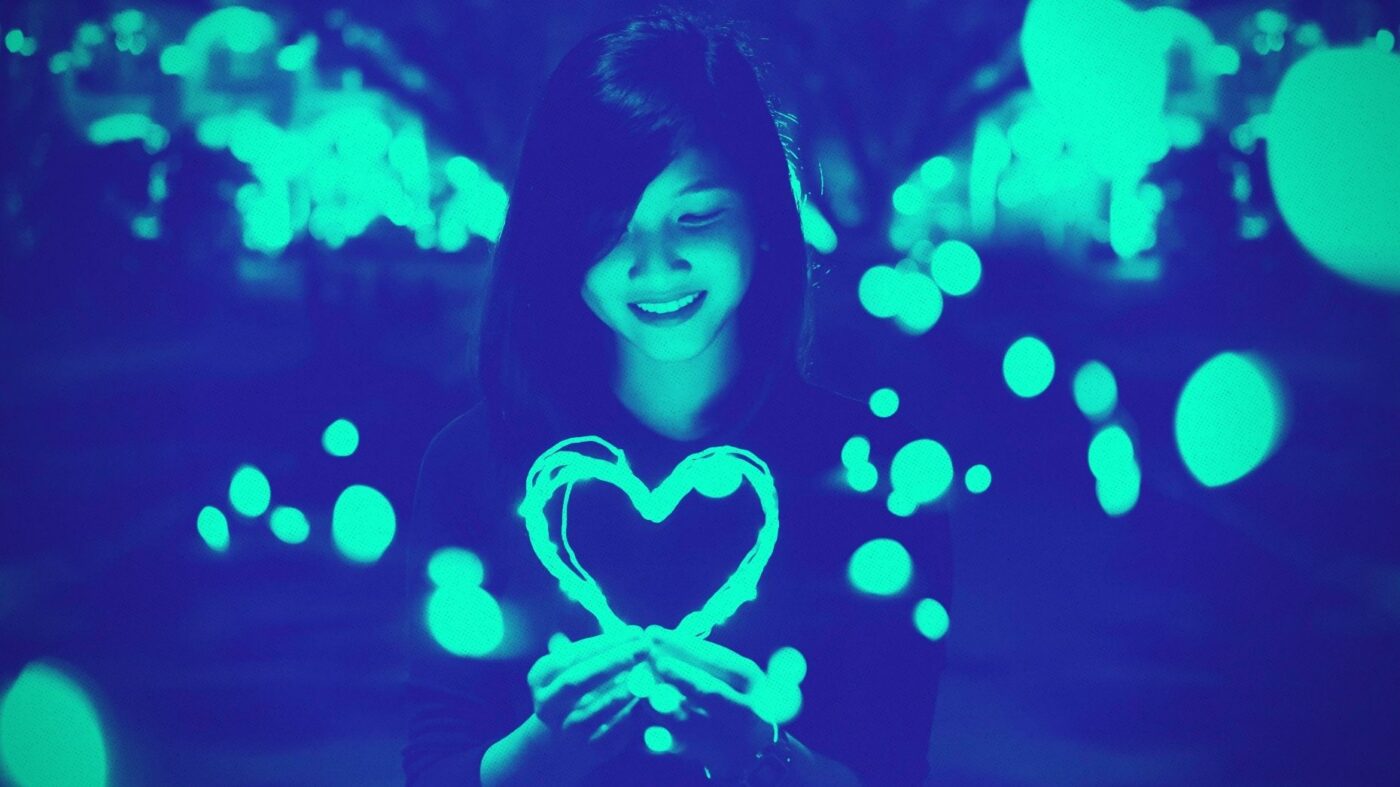 Opinion
One of the greatest gifts you can give another human is your time and attention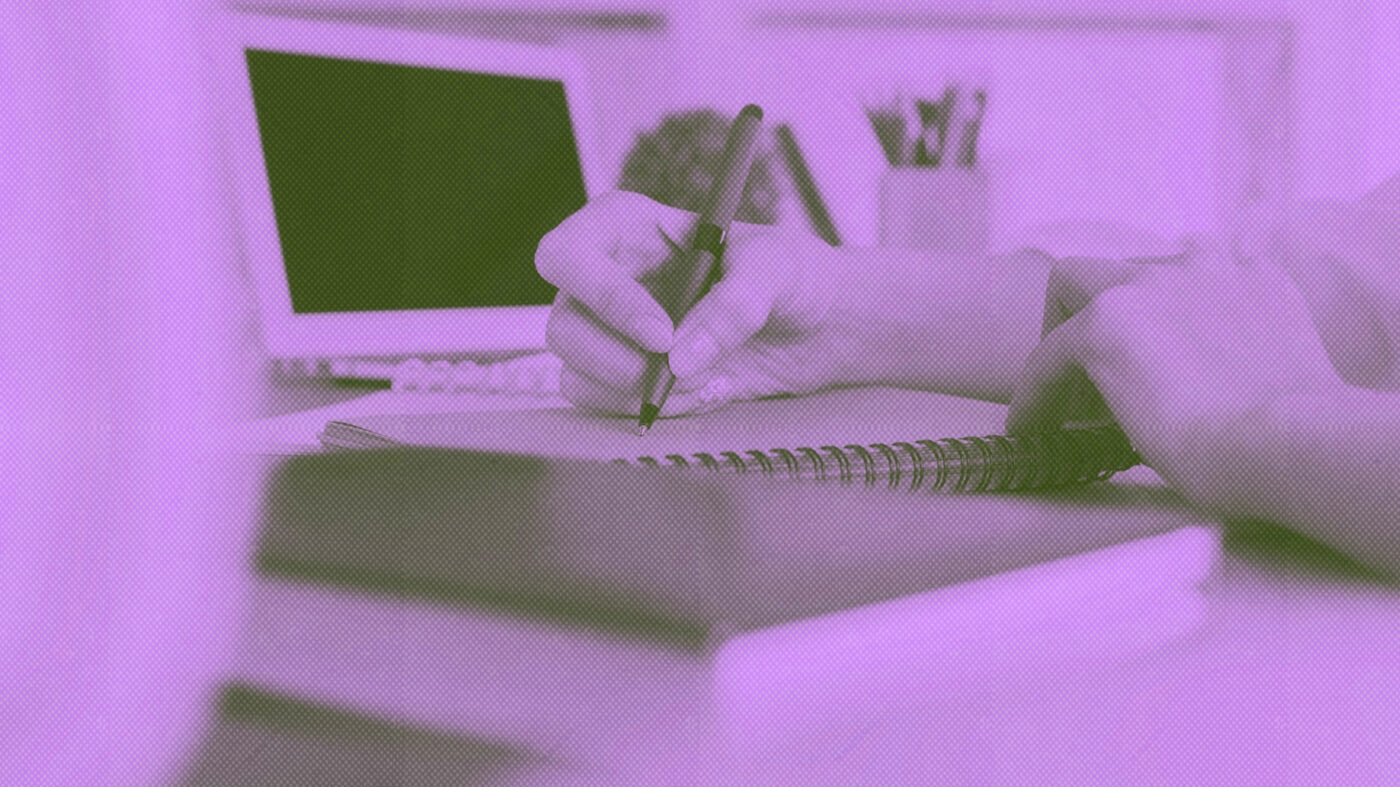 If you aren't thinking about your 2021 goals and plans yet, now's the time to get started. When crafting the new year's business plan, start with what you know, and tackle these important sections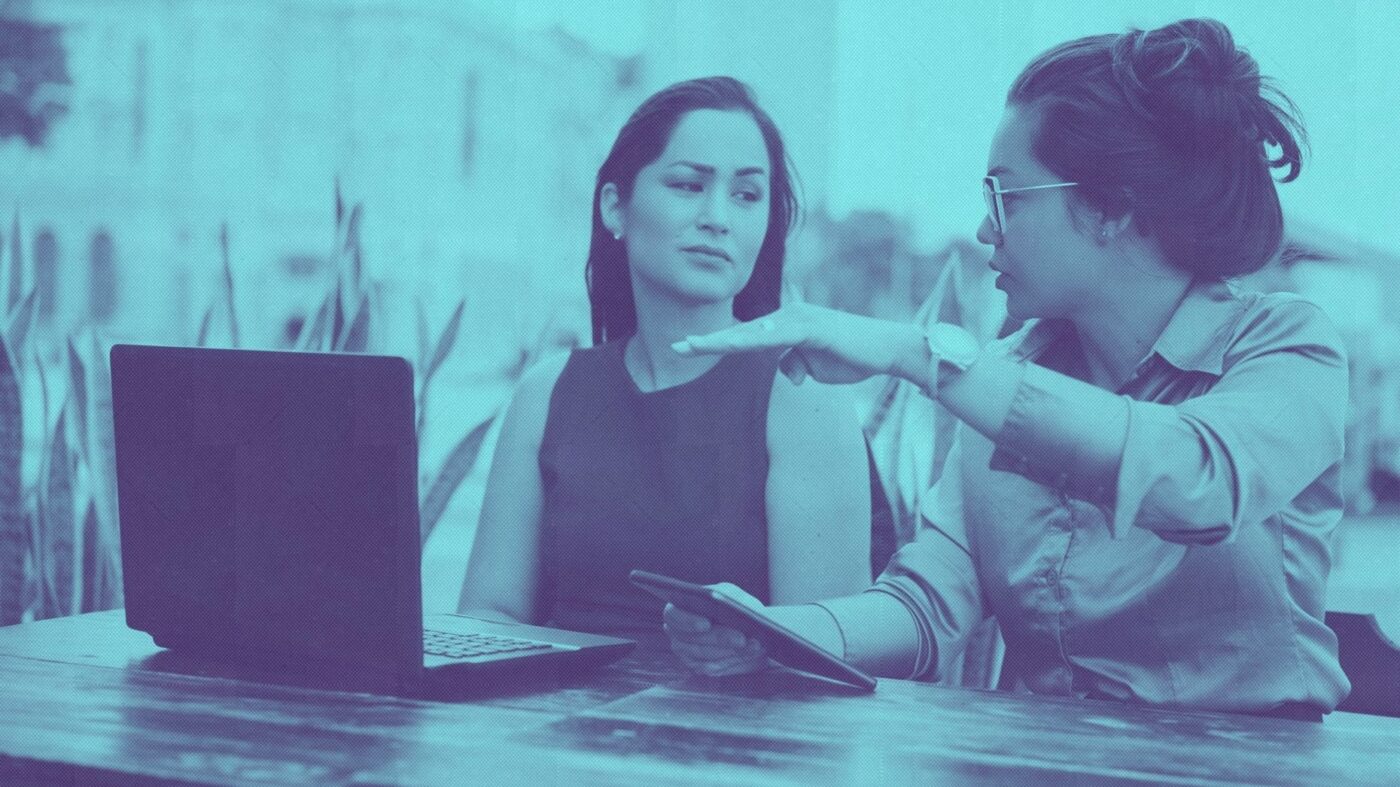 Opinion
Your marketing is the storefront for your entire brand, so don't cut corners, and don't expect to go on autopilot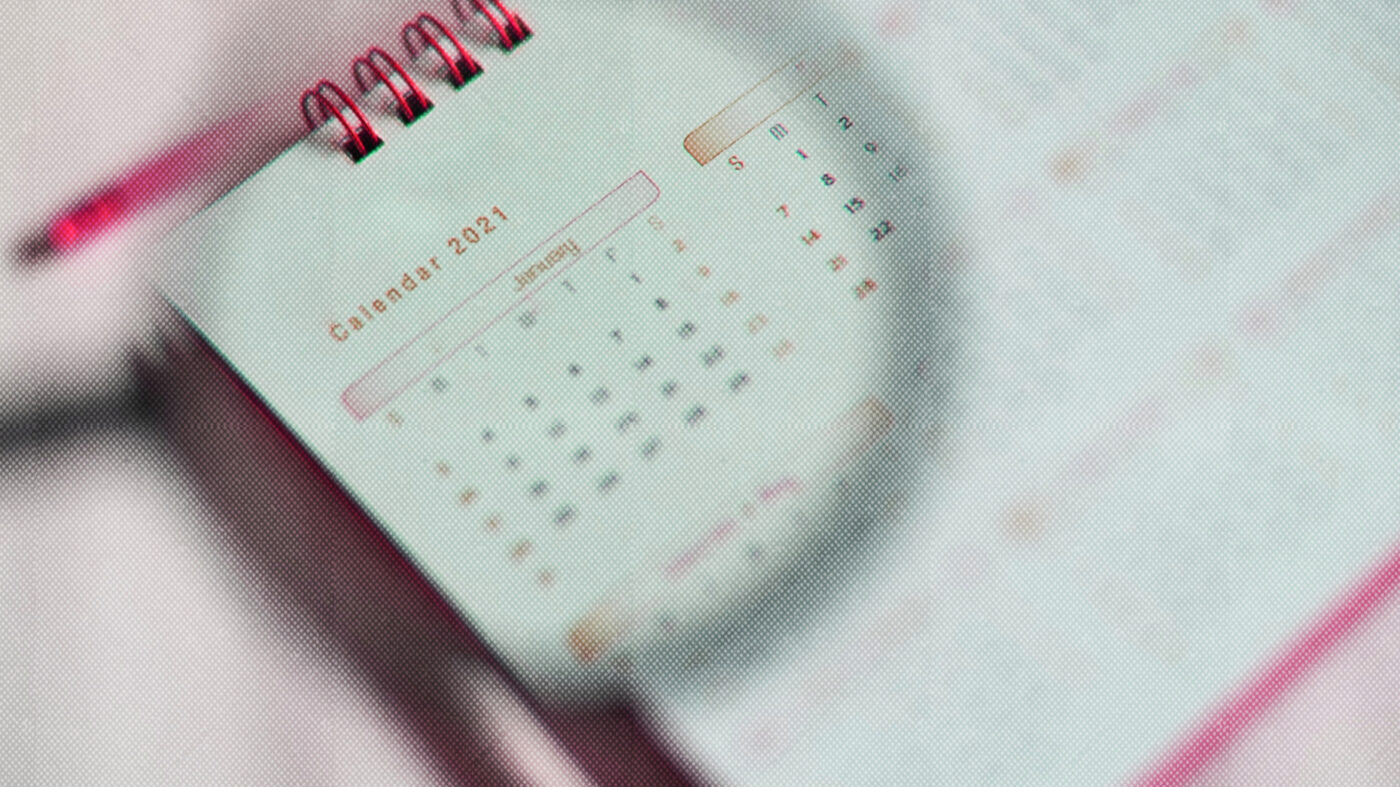 Now that we're nearing the end of the year, it's time to tweak, edit and rewrite your business plan to ensure your team hits the ground running in 2021. Here are a few things to think about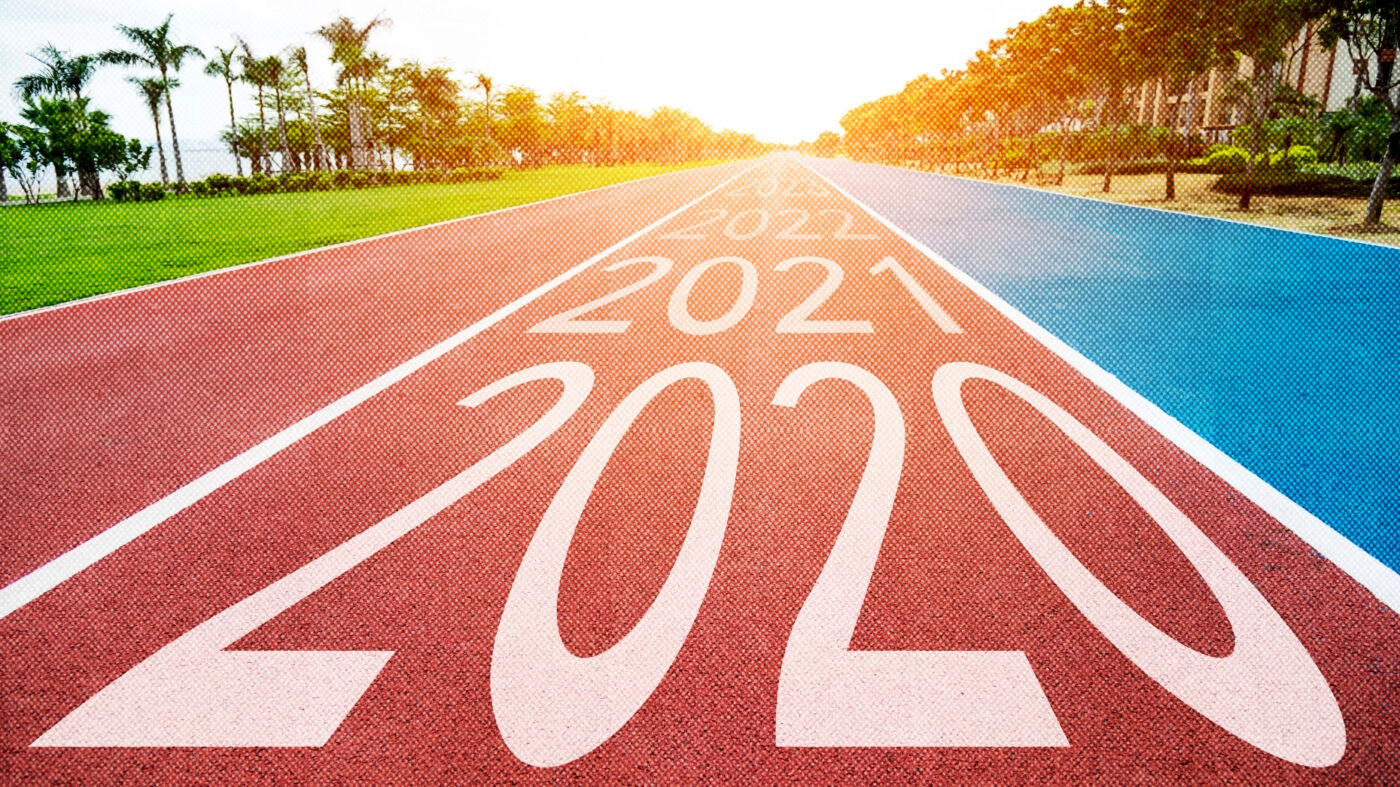 As we enter into a new year, it's important to review your team's strengths and weaknesses, and adapt accordingly. Here's how to prepare your agents to close out 2020 with energy and positivity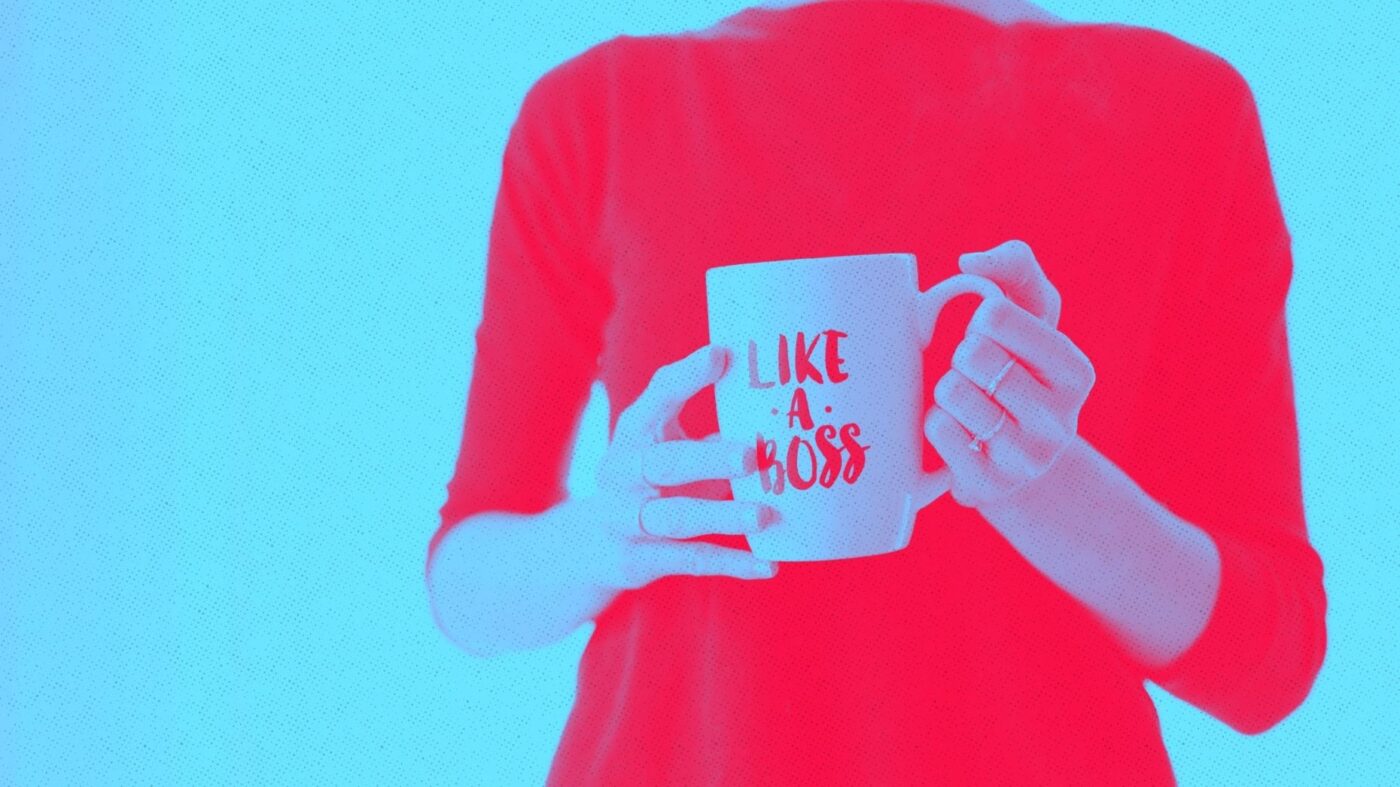 Opinion
Leadership is nothing if it doesn't provide a managerial framework, and management has little help without the vision of leadership. Here are a handful of management responsibilities team leaders need to own as we head into a new year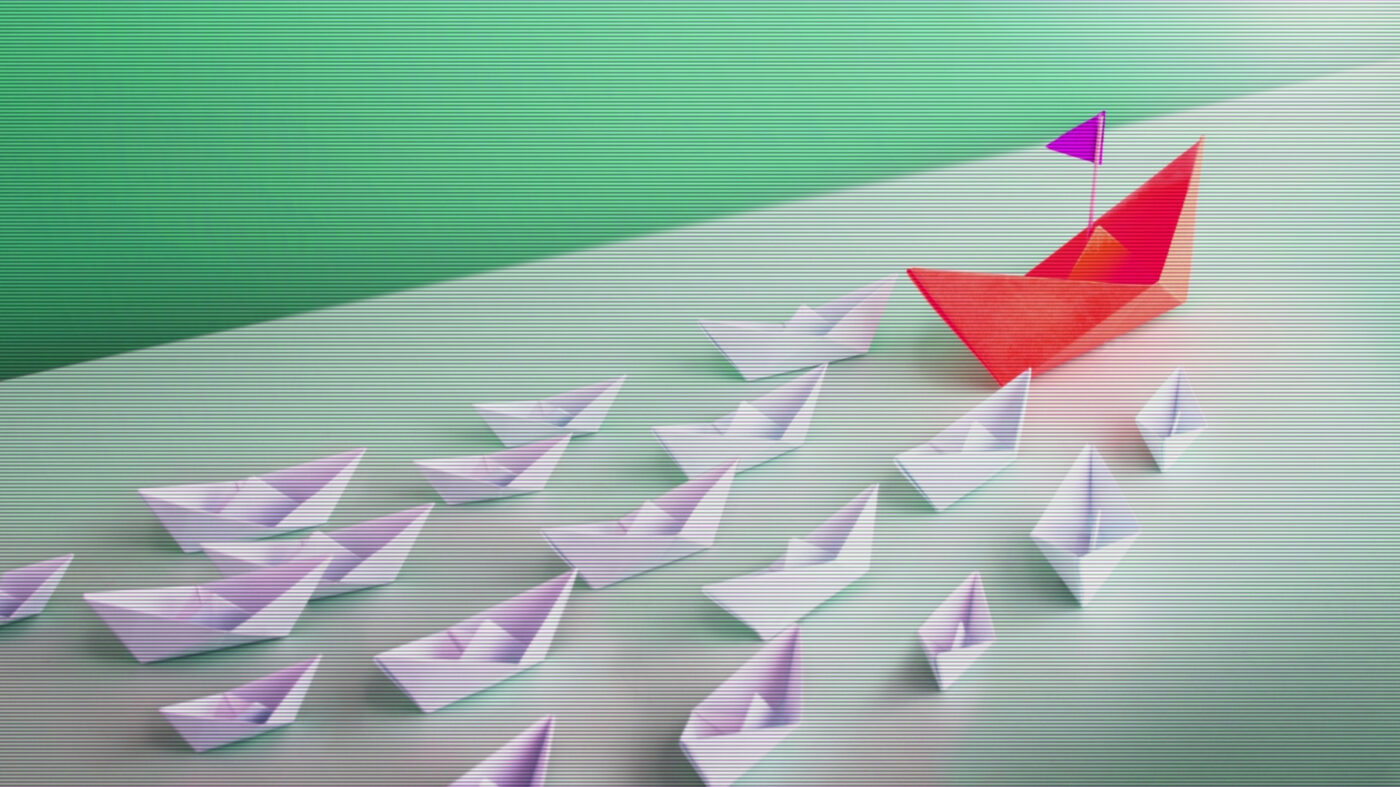 Before hiring talent, consider a few things. Defining the process, evaluating a candidate thoroughly and making the best chemistry match will ensure a perfect fit and elevate your brokerage's performance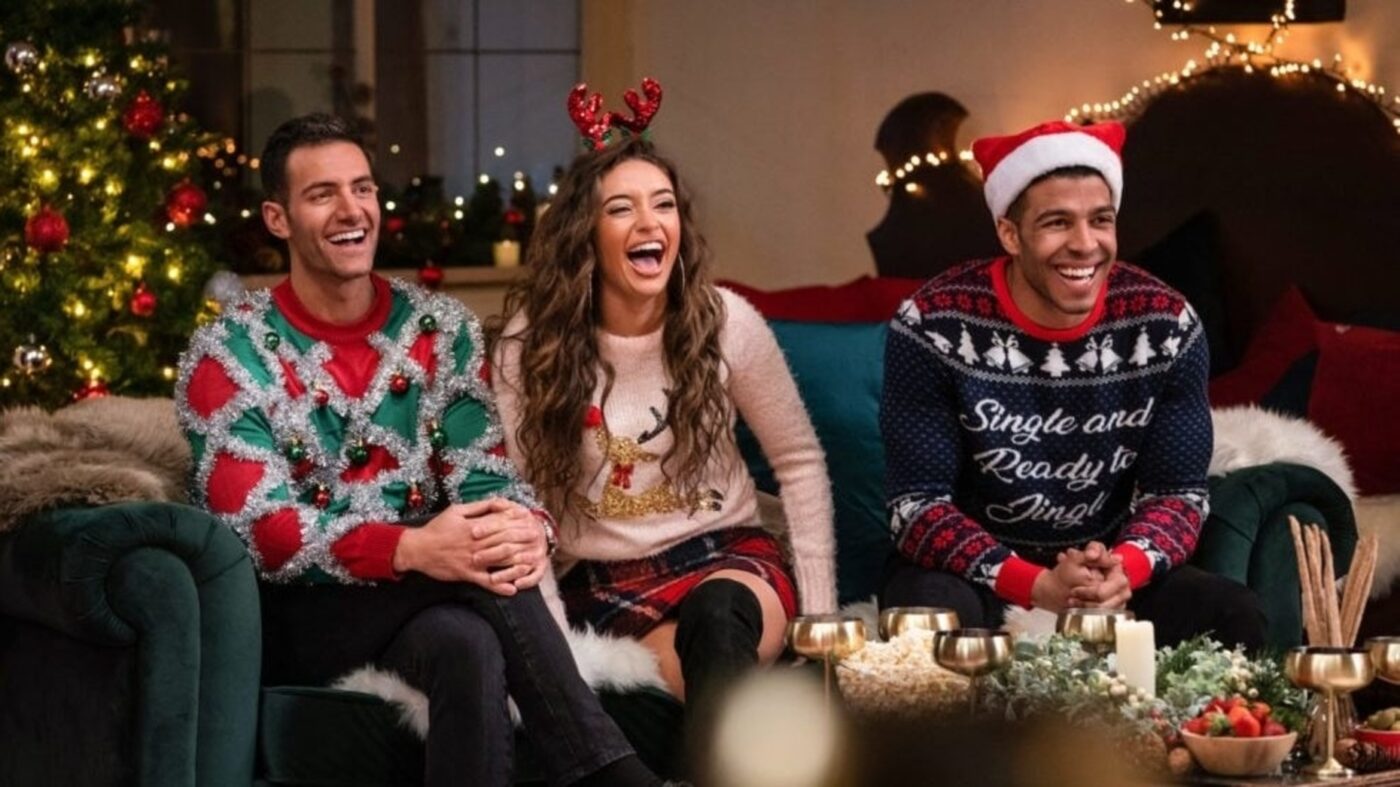 Douglas Elliman's Garrett Marcantel stars in HBO Max's '12 Dates Of Christmas'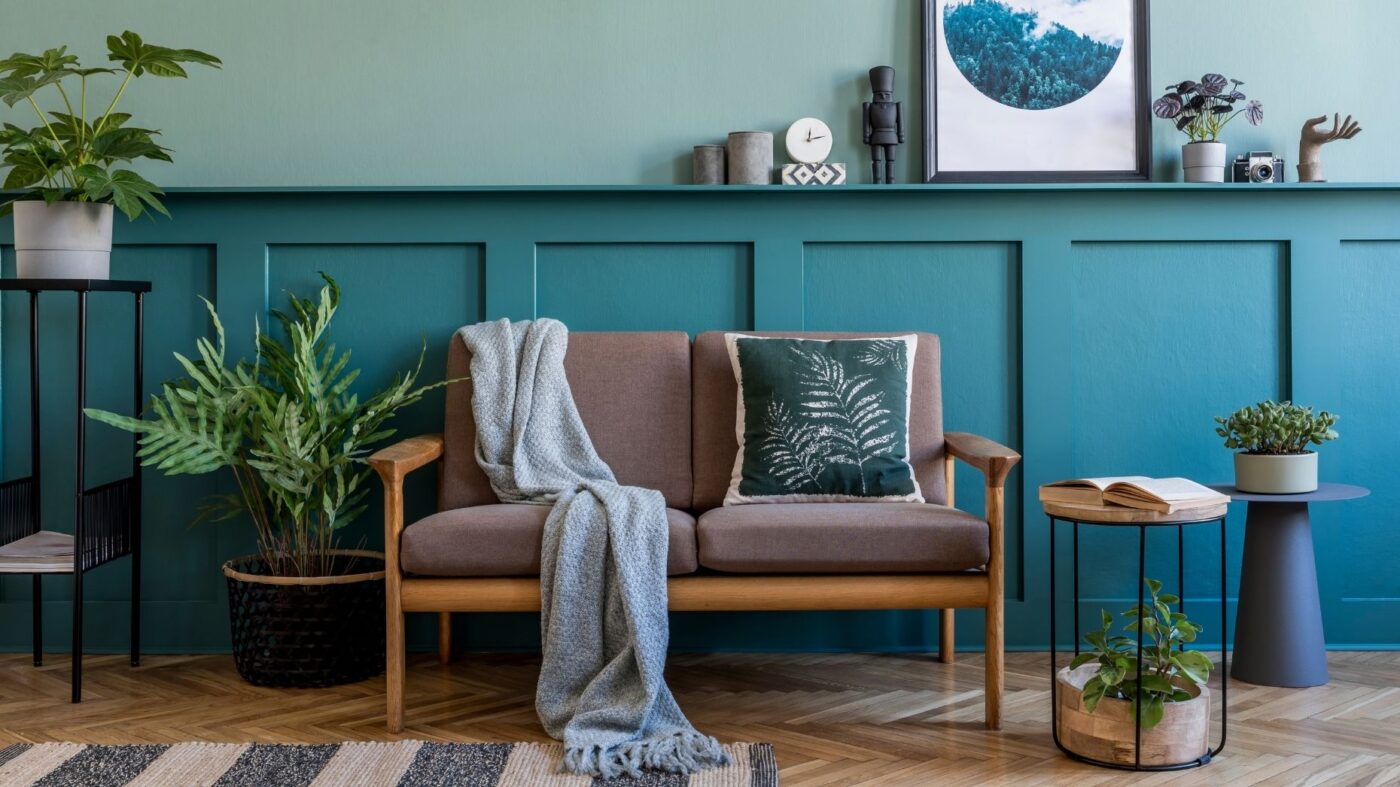 Although most agree that staging works, hiring a professional stager is not always an option. Here are 6 levels of staging that'll make it possible in every level of home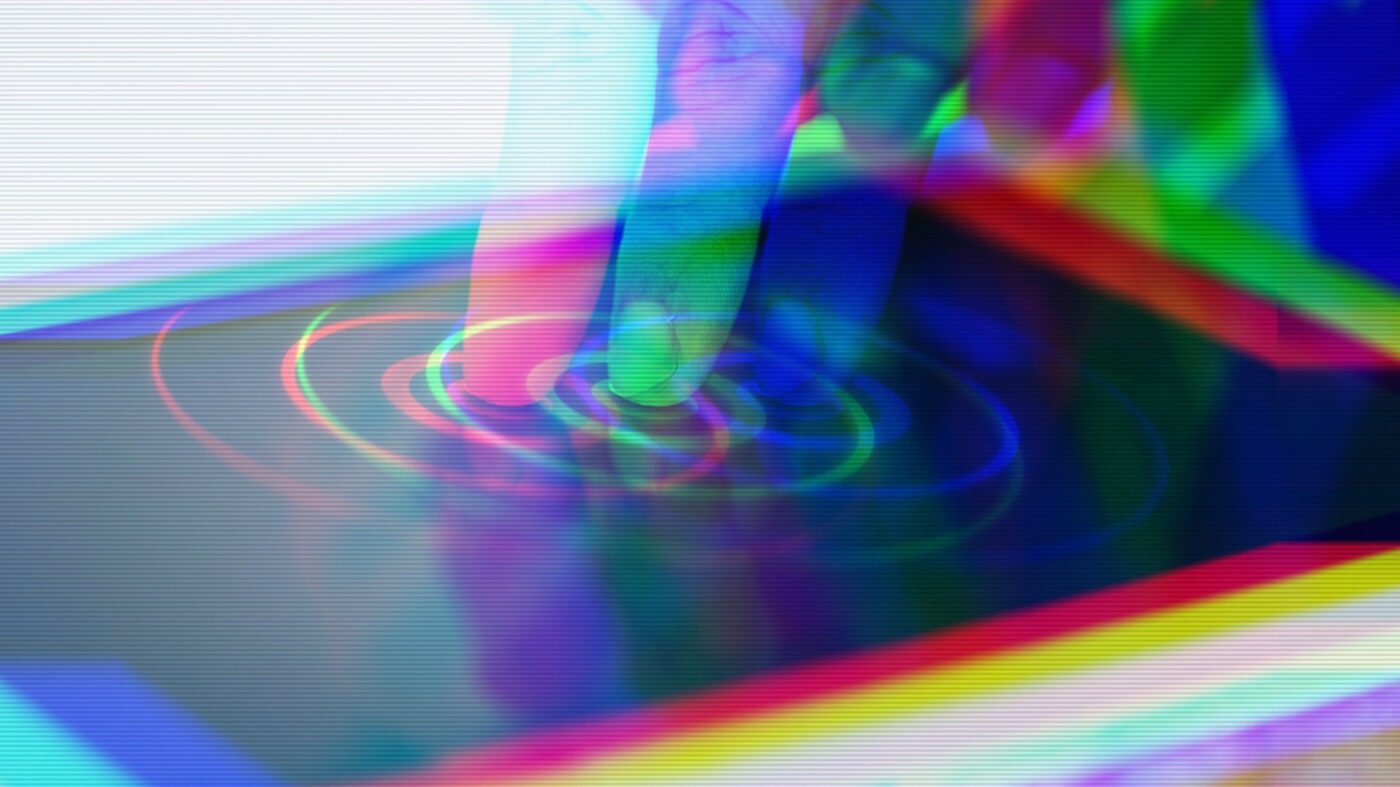 We're all doing business from behind our screens this year, but that doesn't mean we should give up the relationship element of a real estate transaction. Here's how to add a human touch to your communication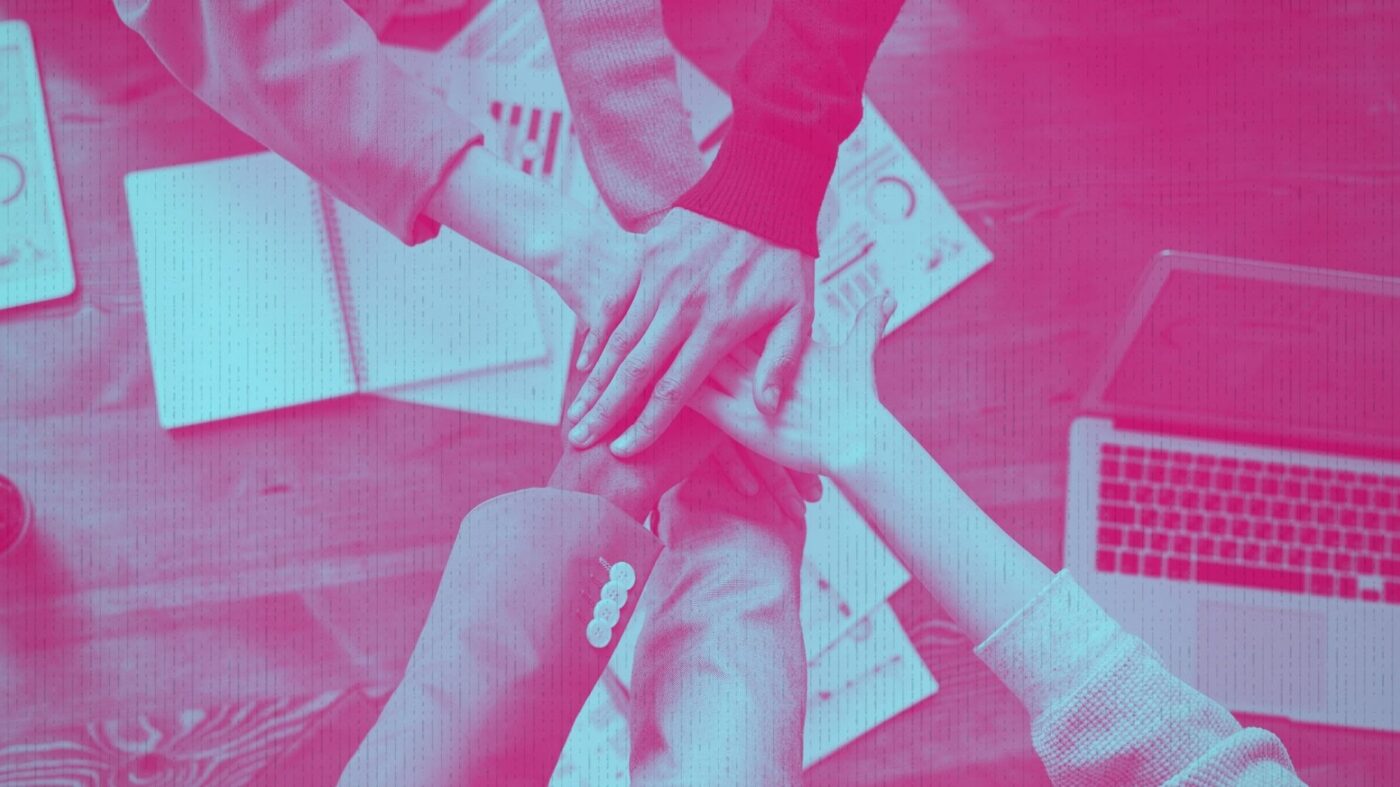 Opinion
Here's an alternative system for an individual real estate agent to practice multilevel partnering, a win-win for both agents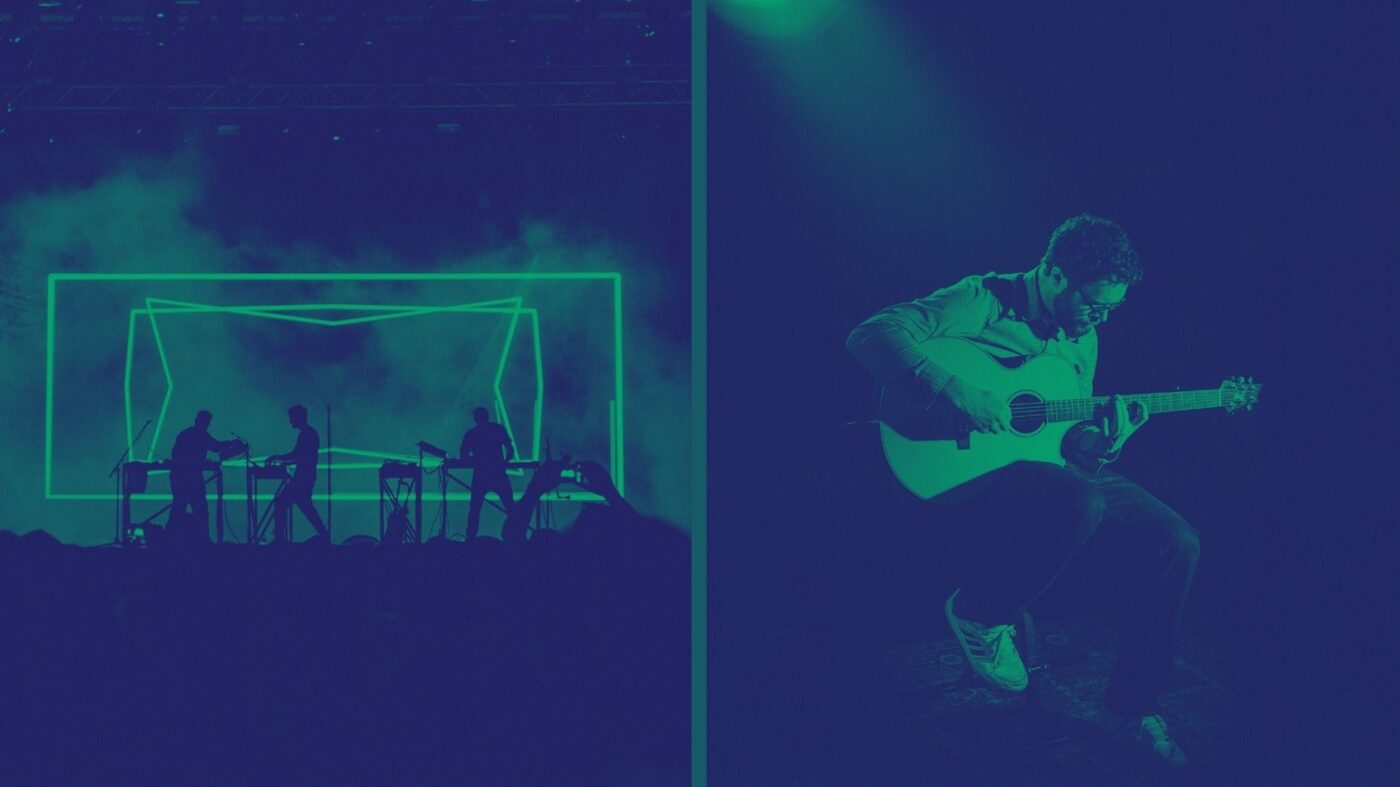 Opinion
What worked for you at the beginning of your career might not be what's best for you as your career evolves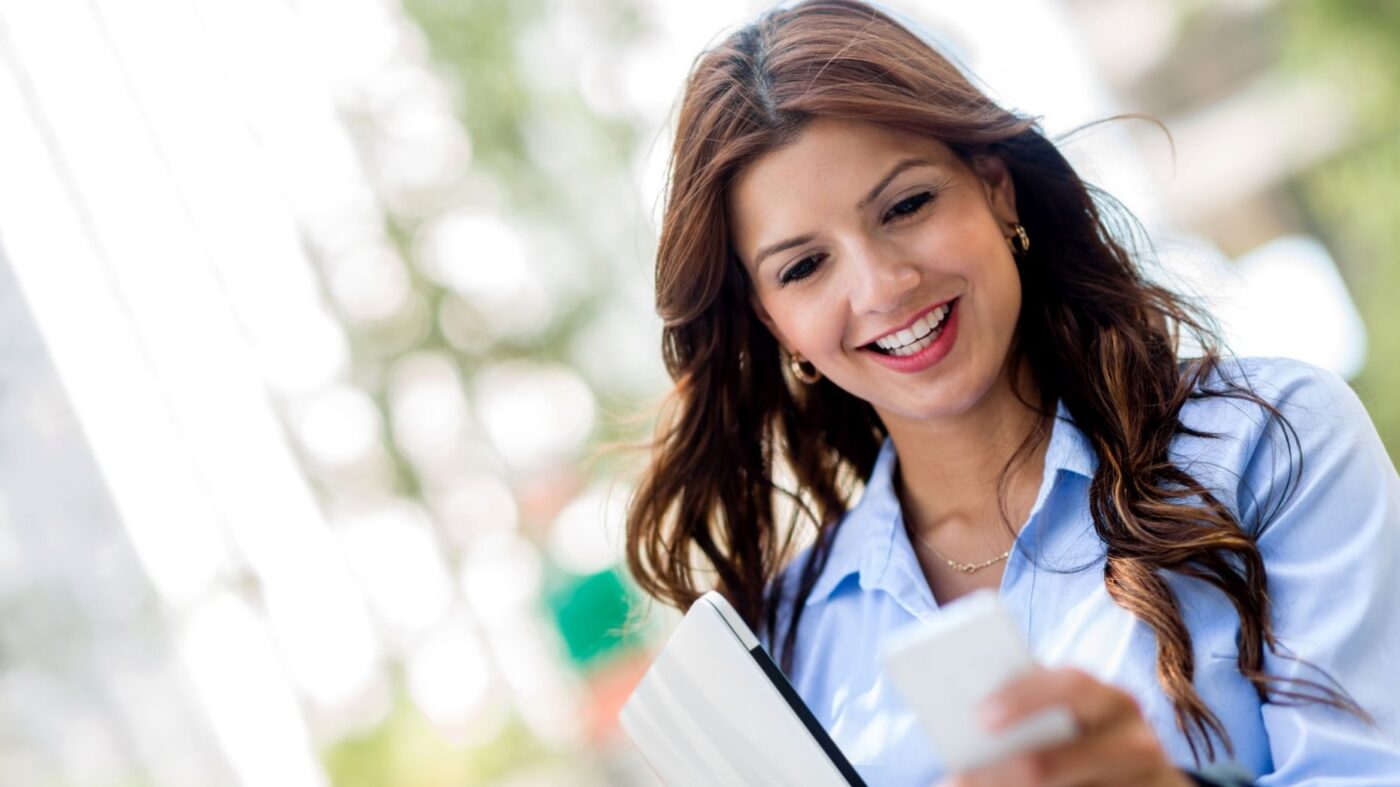 The collaborative CRM and transaction management platform from High Alpha will be available exclusively for real estate teams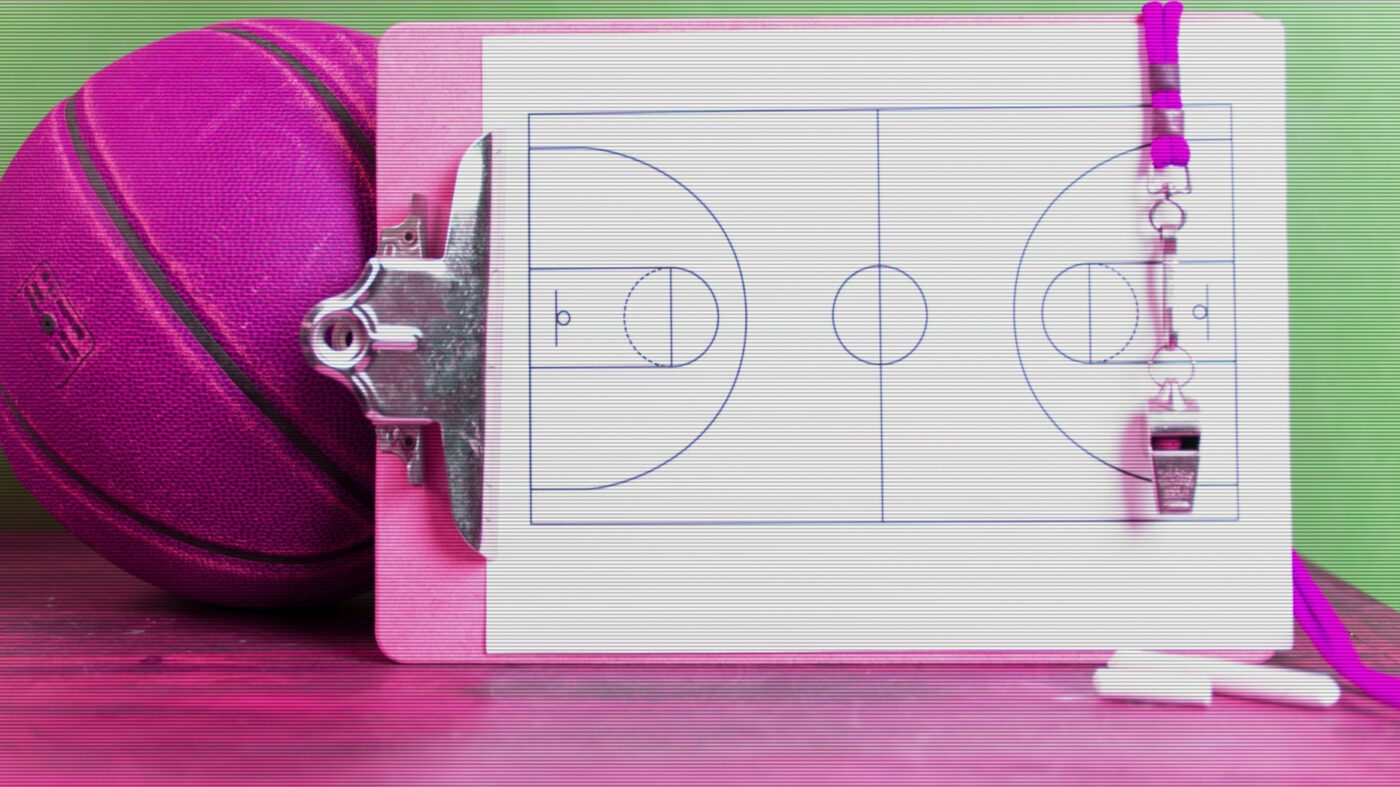 Now that teams have rebuilt and pivoted in this new normal, it's time to focus on boosting results and tapping into every member's unused potential. Here's how to do that with performance coaching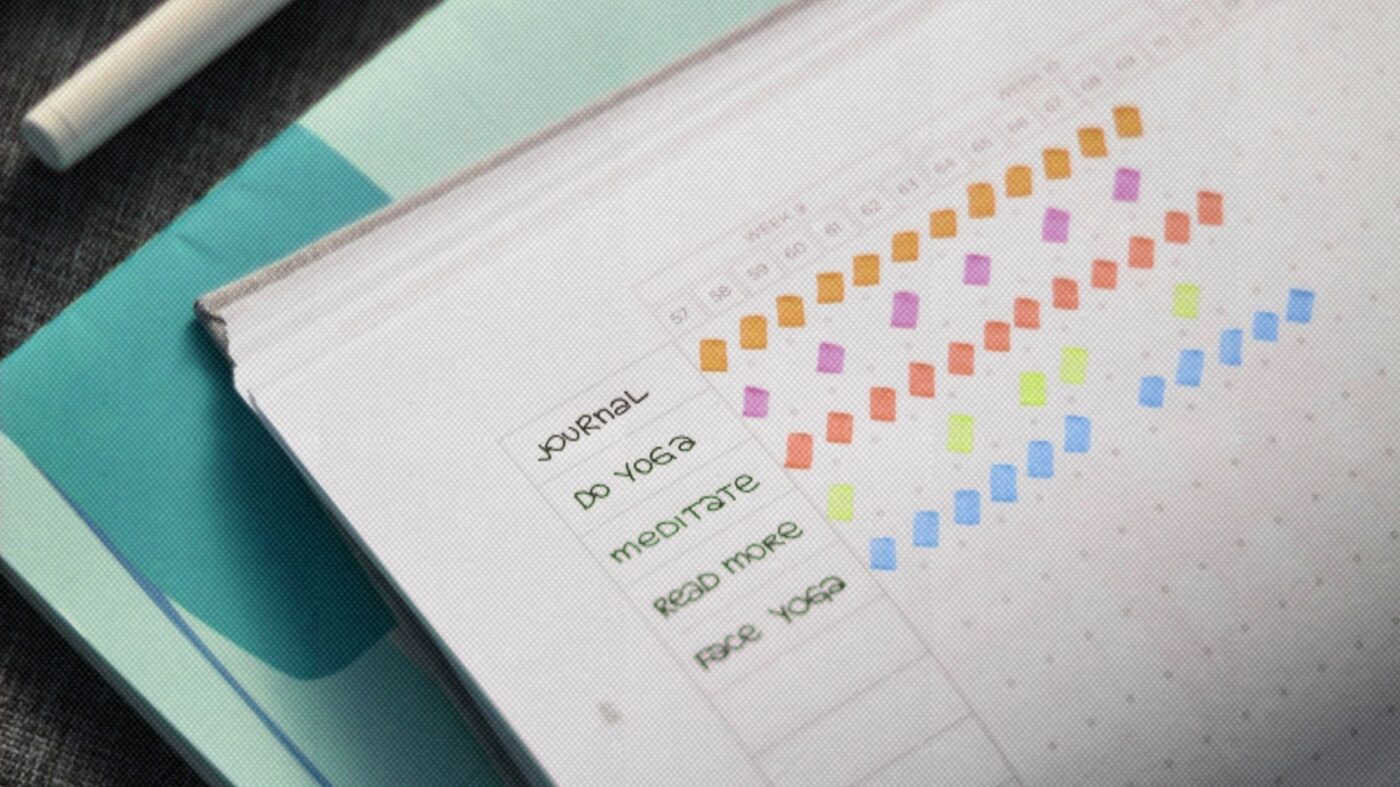 Choose your struggle, make small changes and get ready for big results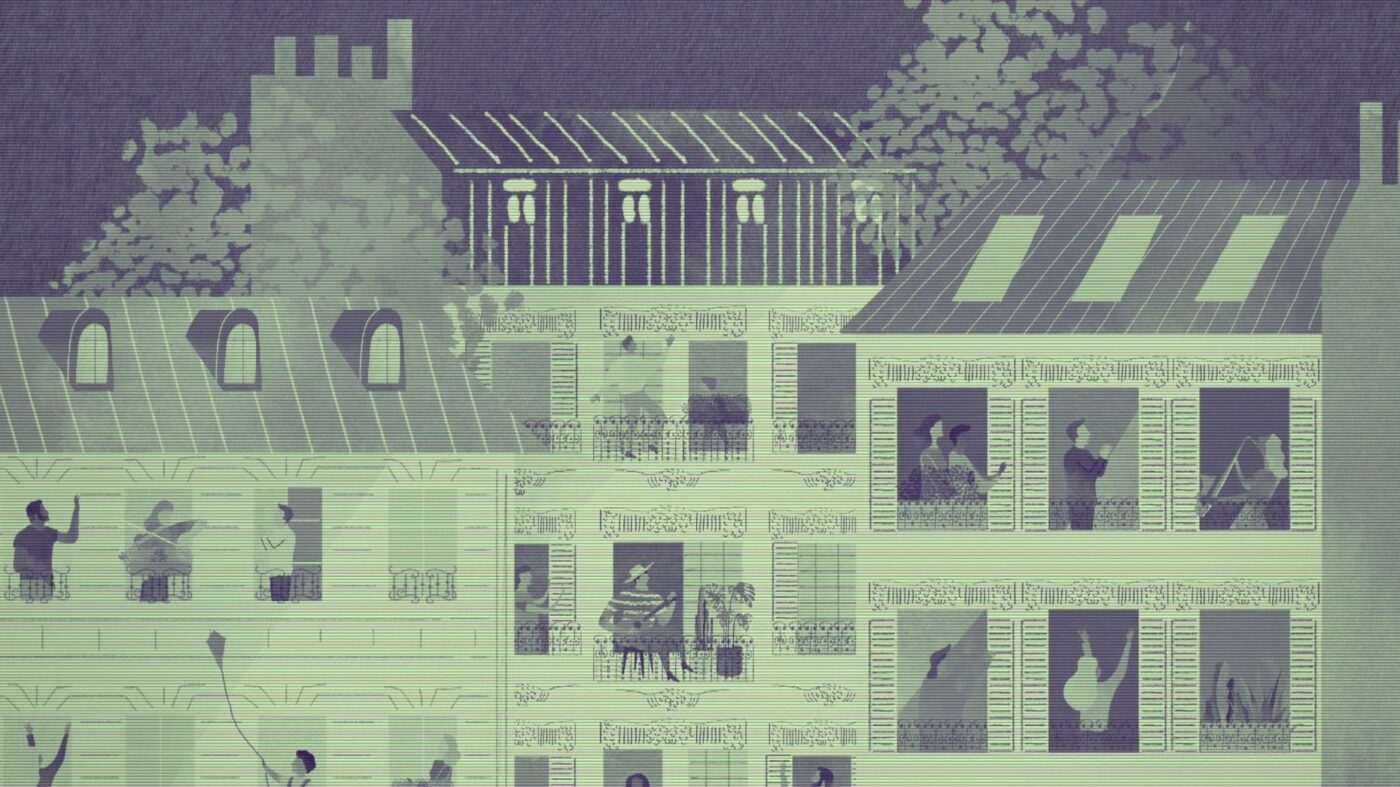 Opinion
In a year when everyone is searching for connection, what can you do to provide community to your agents? If you succeed in building that community, it'll payoff tenfold when the pandemic is over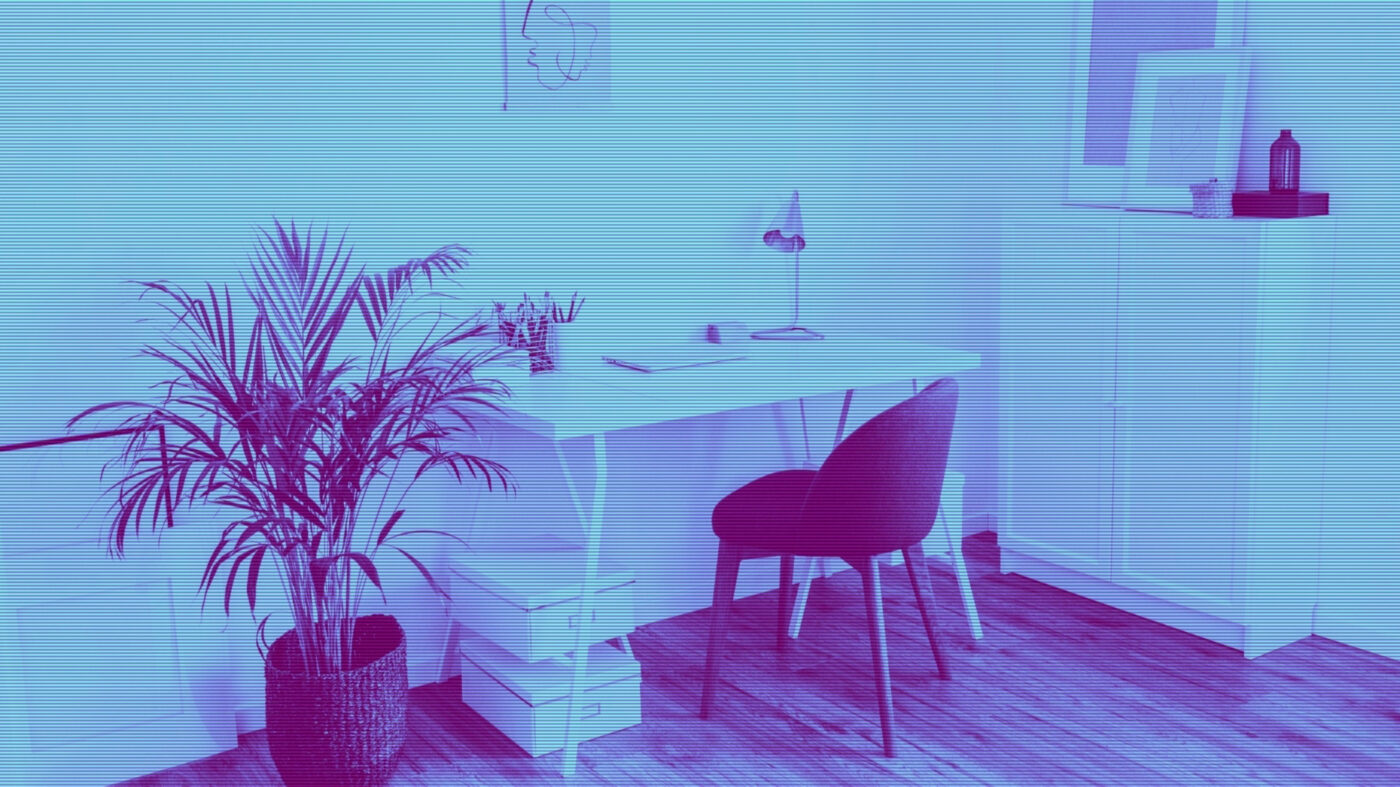 Changing needs due to COVID-19 have altered buyer preferences when it comes to home amenities. Here's what The Agency is seeing from clients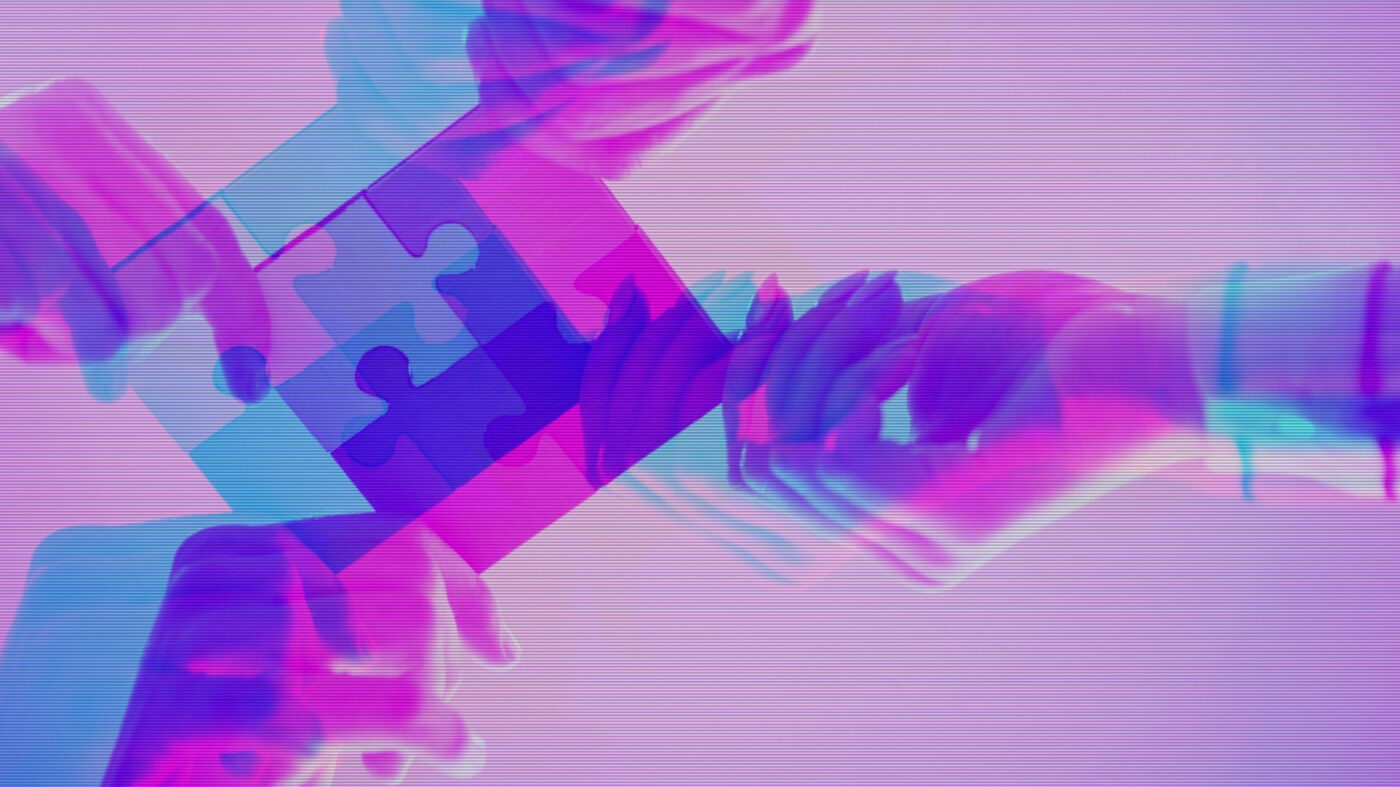 It's natural to have feelings of scarcity in business and to see your competition as a threat to your success. However, if you open yourself up to collaboration, you'll see it's quite the opposite. Here's why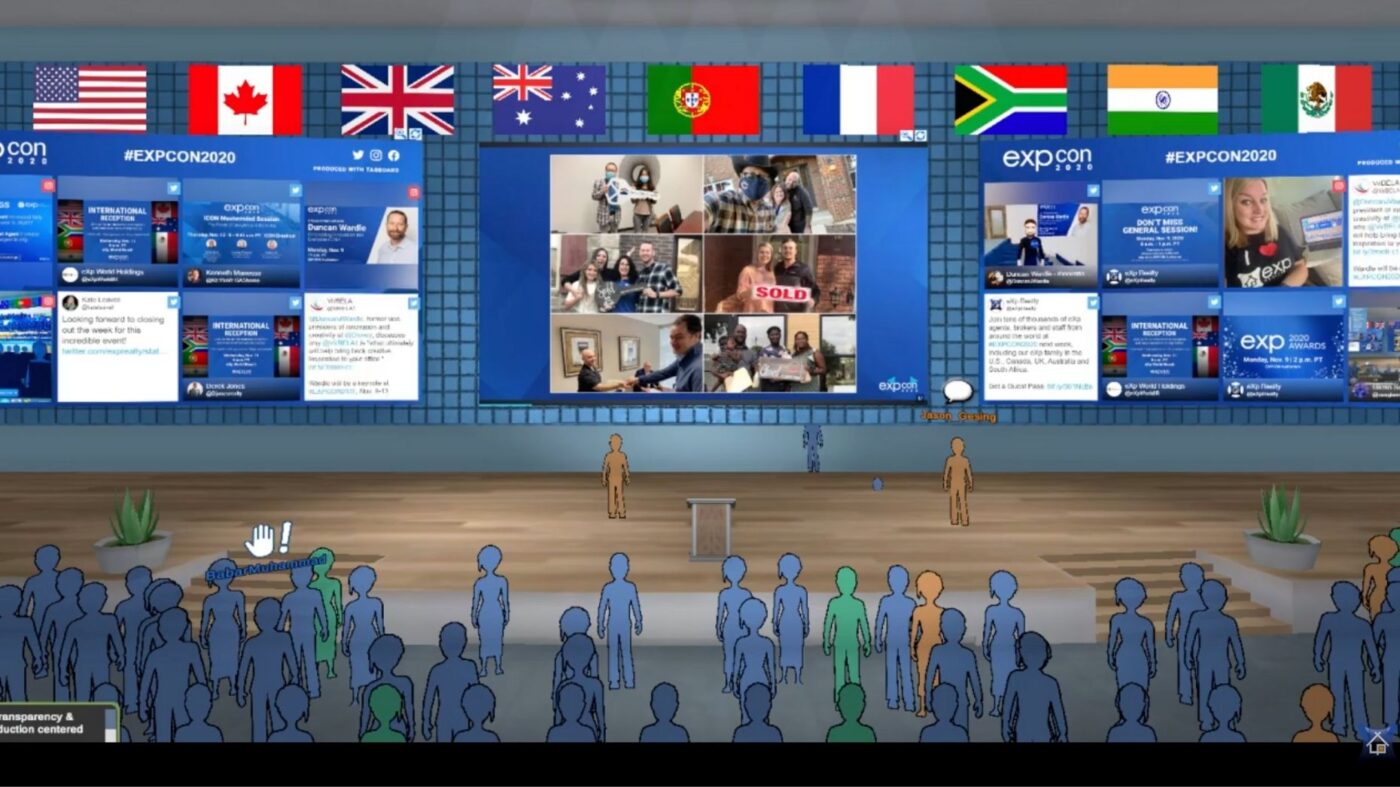 During eXpCON, Sanford revealed that he fired a manager many years ago for being too focused on profit-and-loss metrics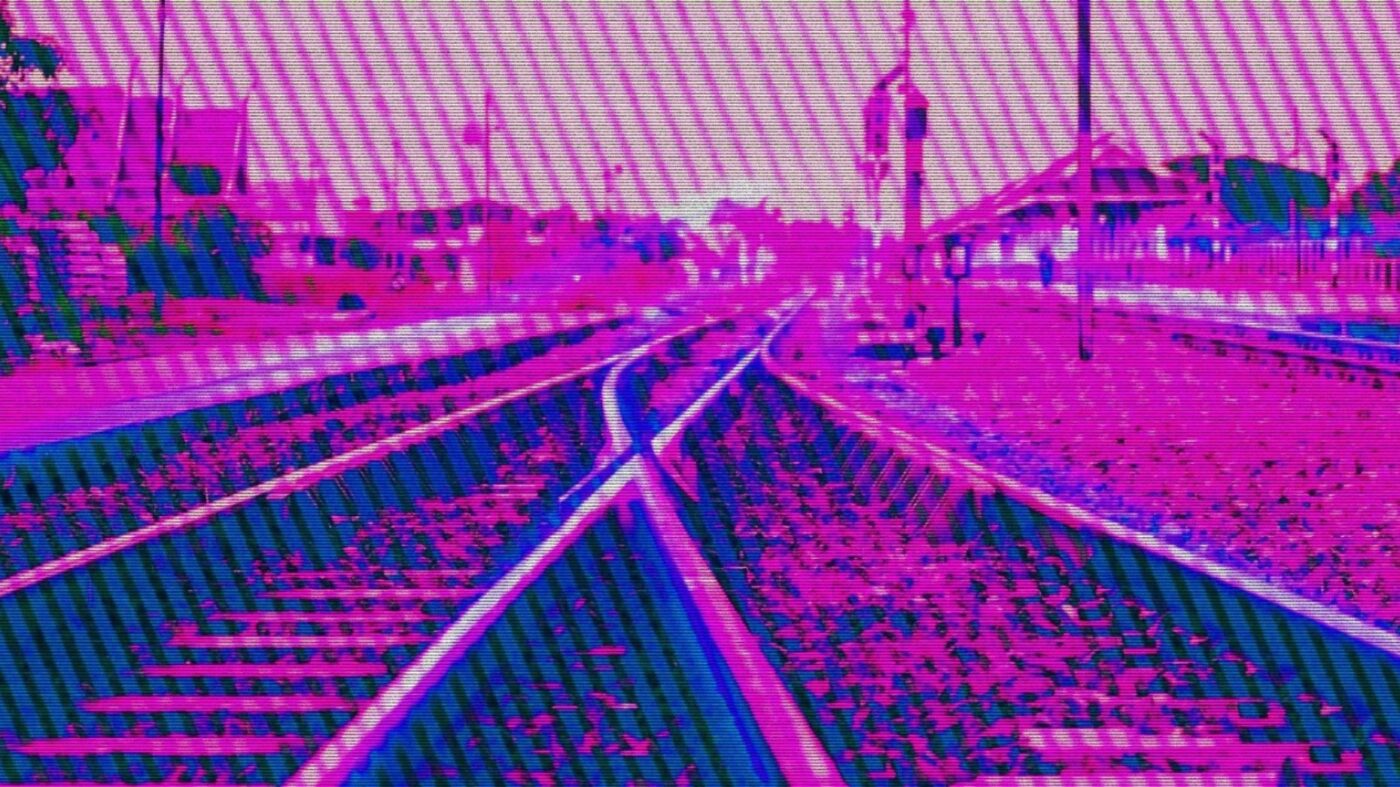 Opinion
With so many aspects of the career to master, it's easy to get distracted, but avoid these errors from the beginning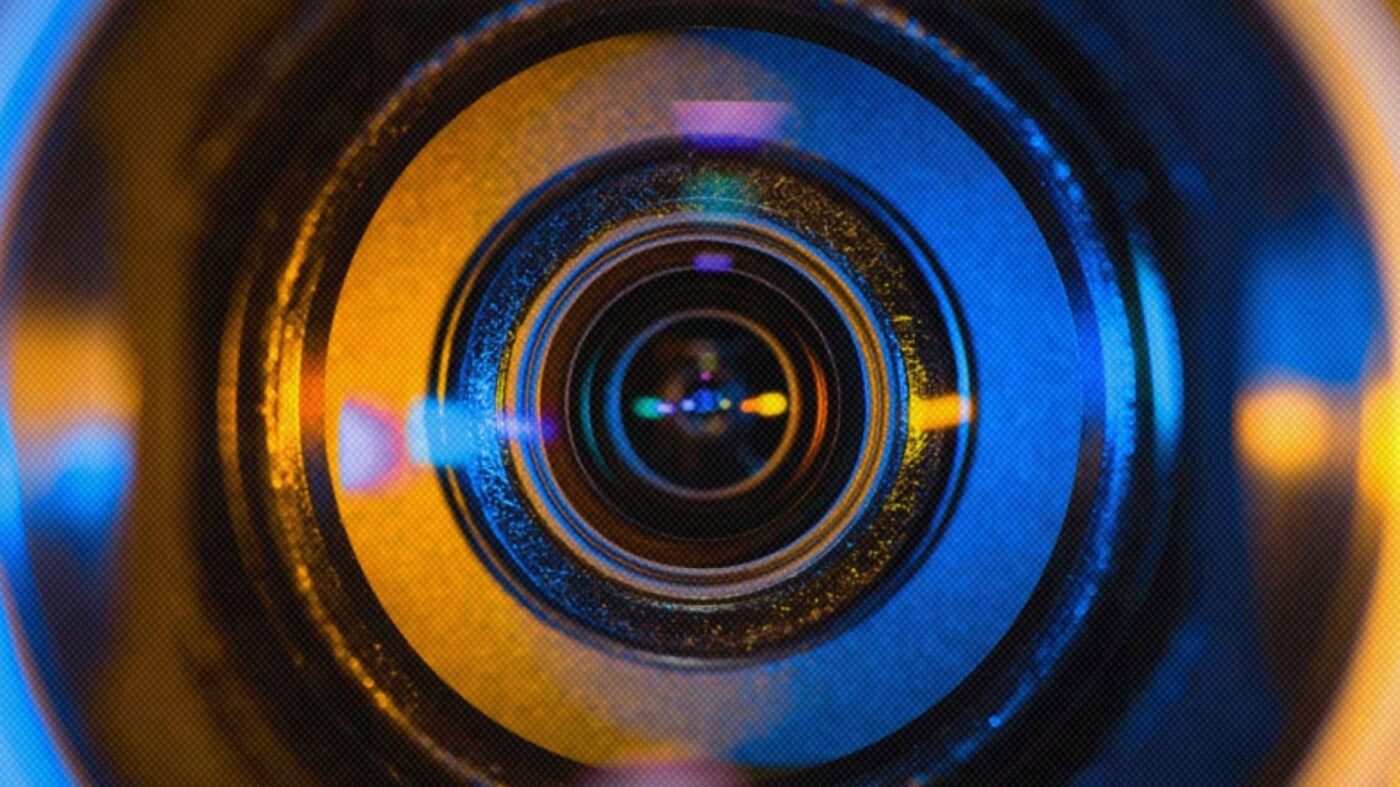 Touring clients through a home over video is the new normal — here's how to do it right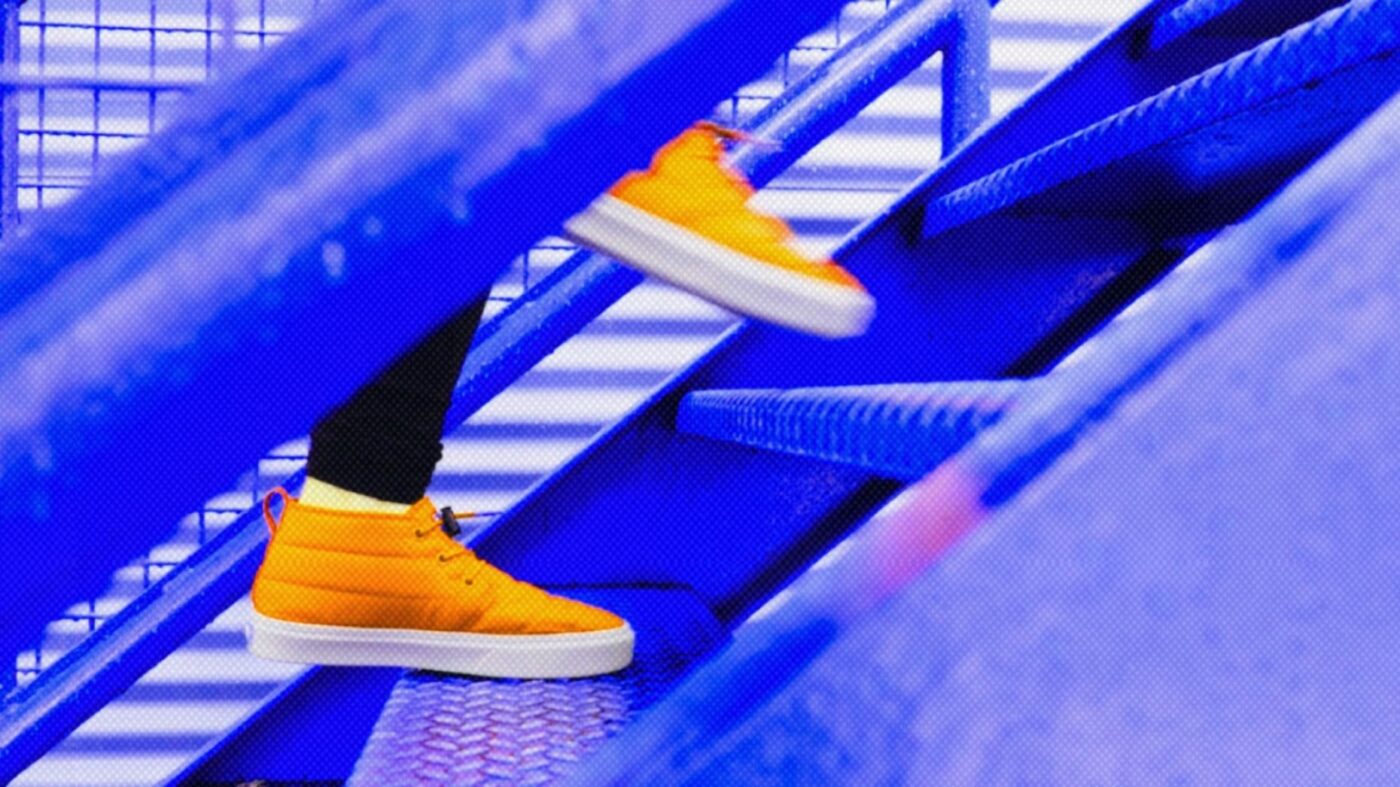 Opinion
You hired someone — now what? Here's how to set the stage for team members to have a fruitful career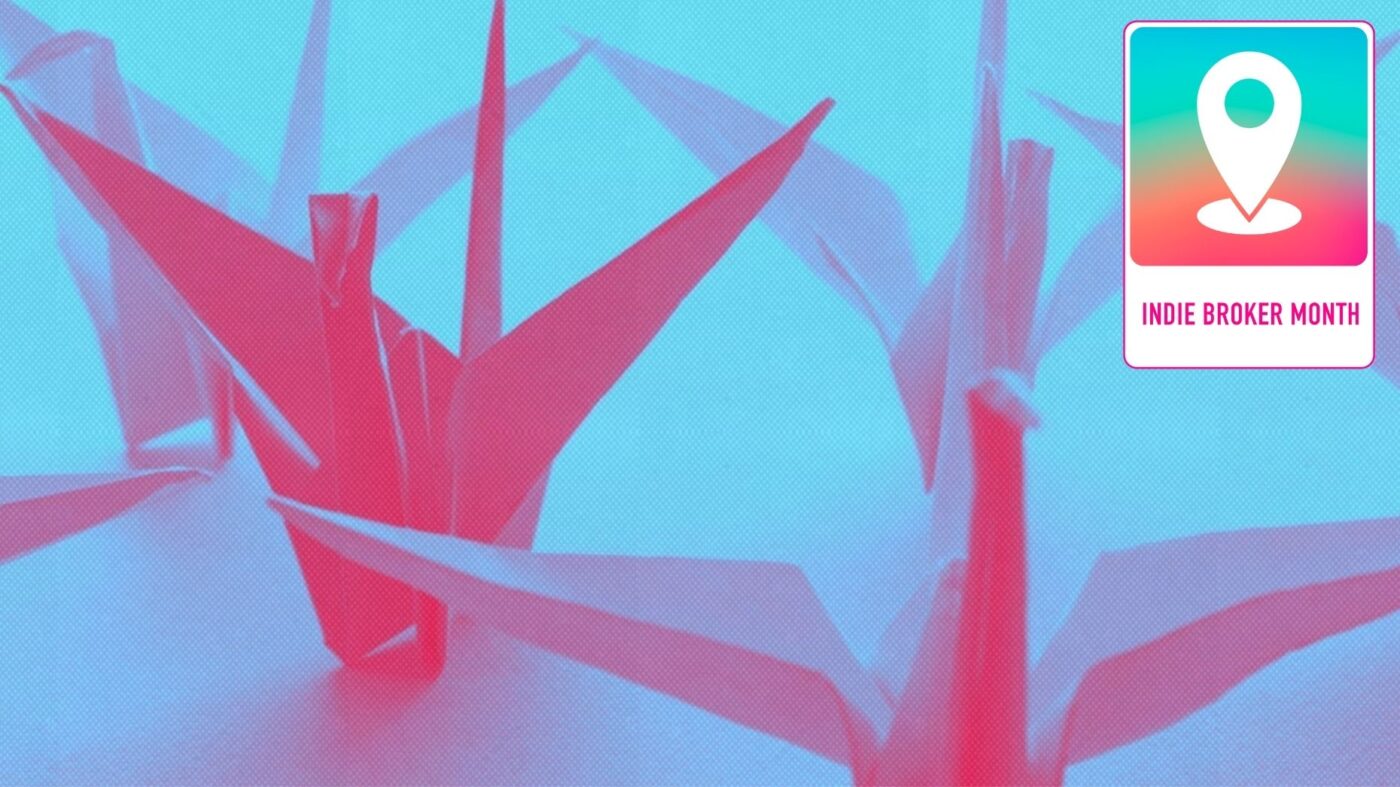 Opinion
Here's what you must consider to protect yourself, provide the highest possible level of client care and effectively compete with larger players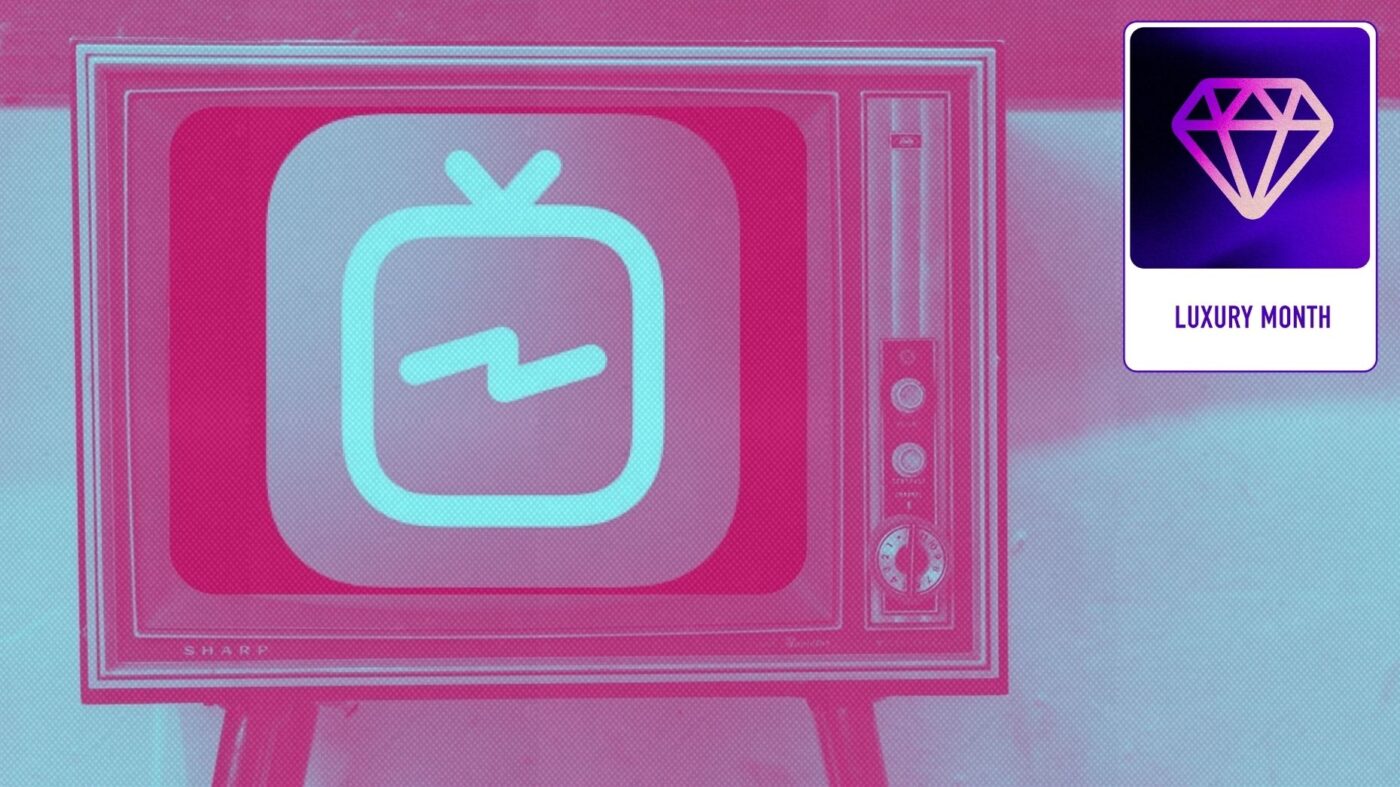 Virtually touring a home is an essential part of the business now, so IGTV is a worthy place to focus video efforts. Here are a few tips to help you gain traction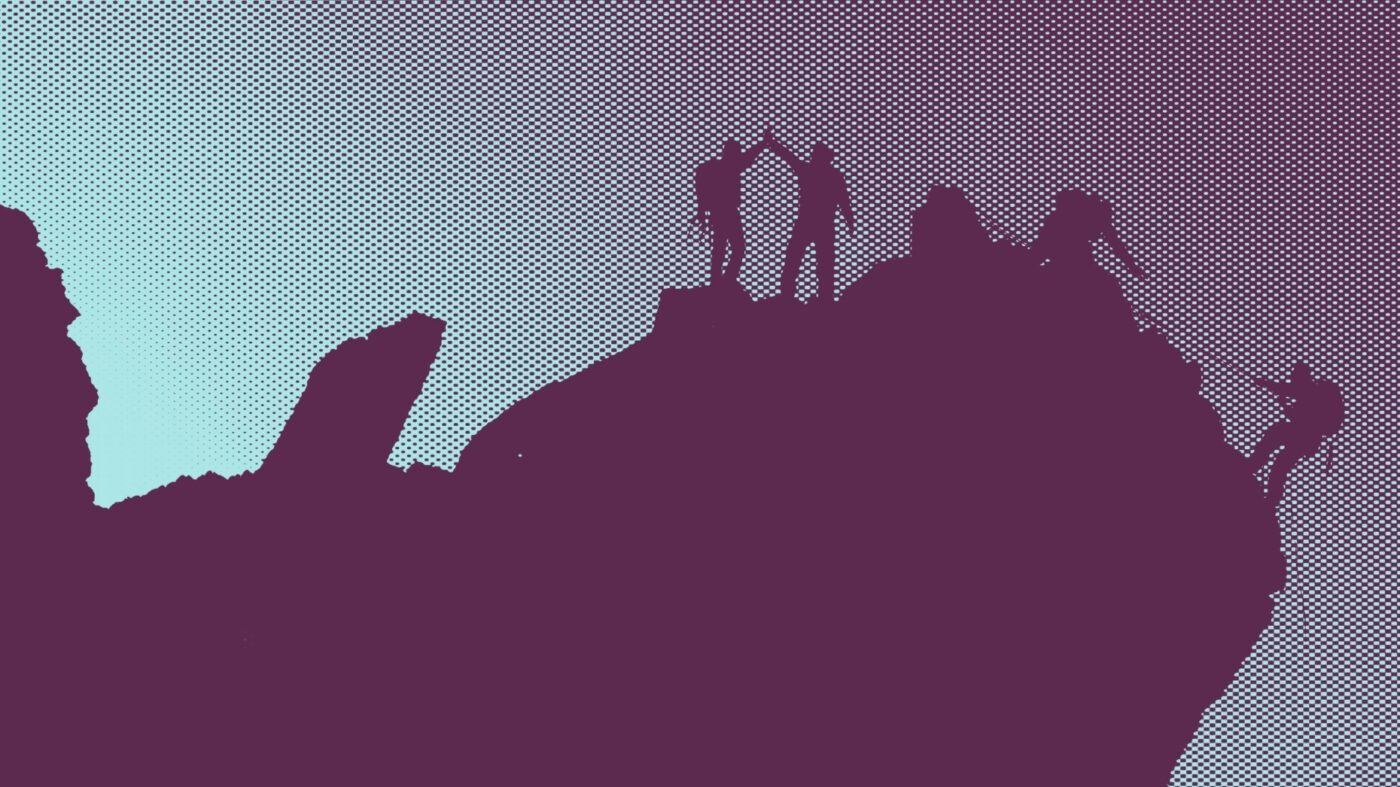 Often, teams are created in a rush — which is why a lot of them crumble instantly. Instead of hiring help as quick fix, here's why you should take a step back and create a structure for your business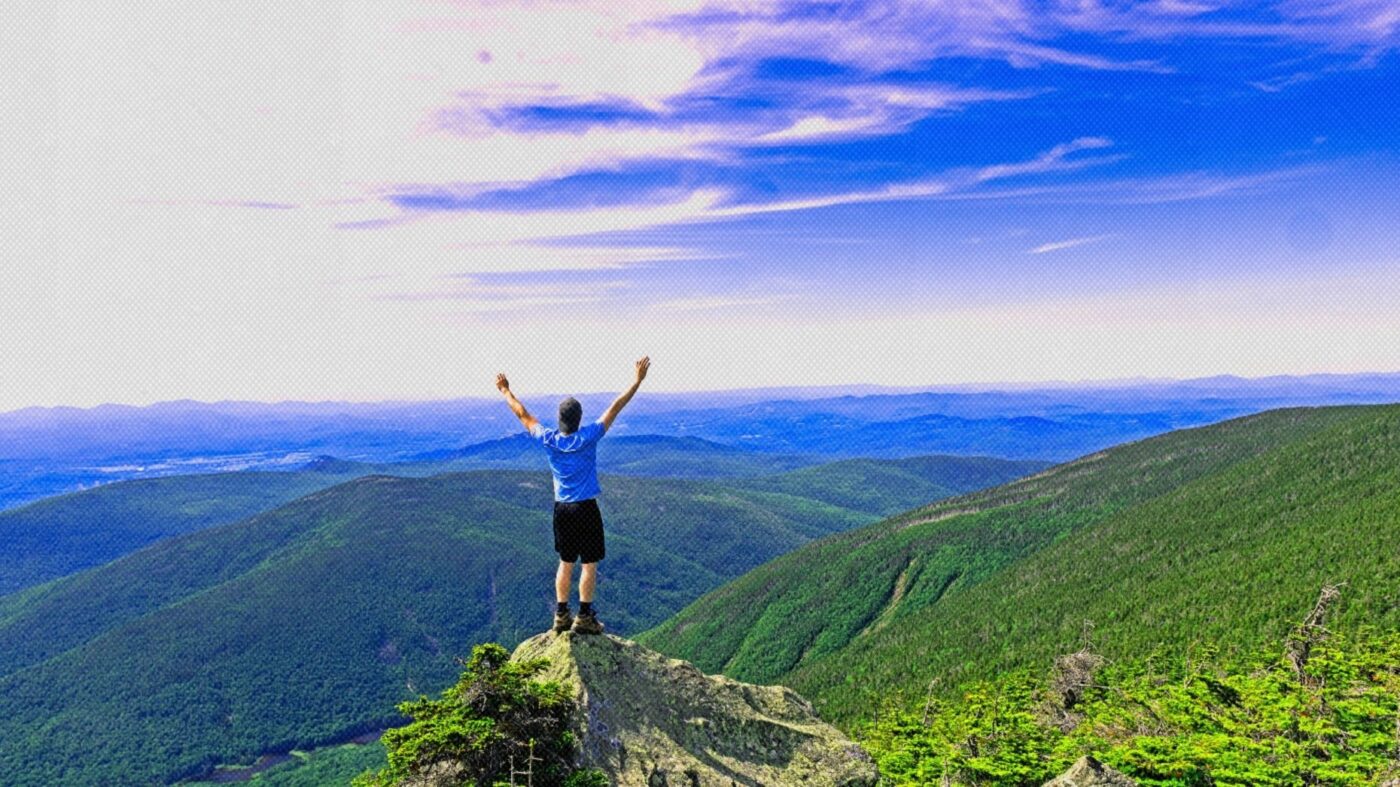 Opinion
If your goal is to have your business work for you rather than working for your business, scaling is the only way to win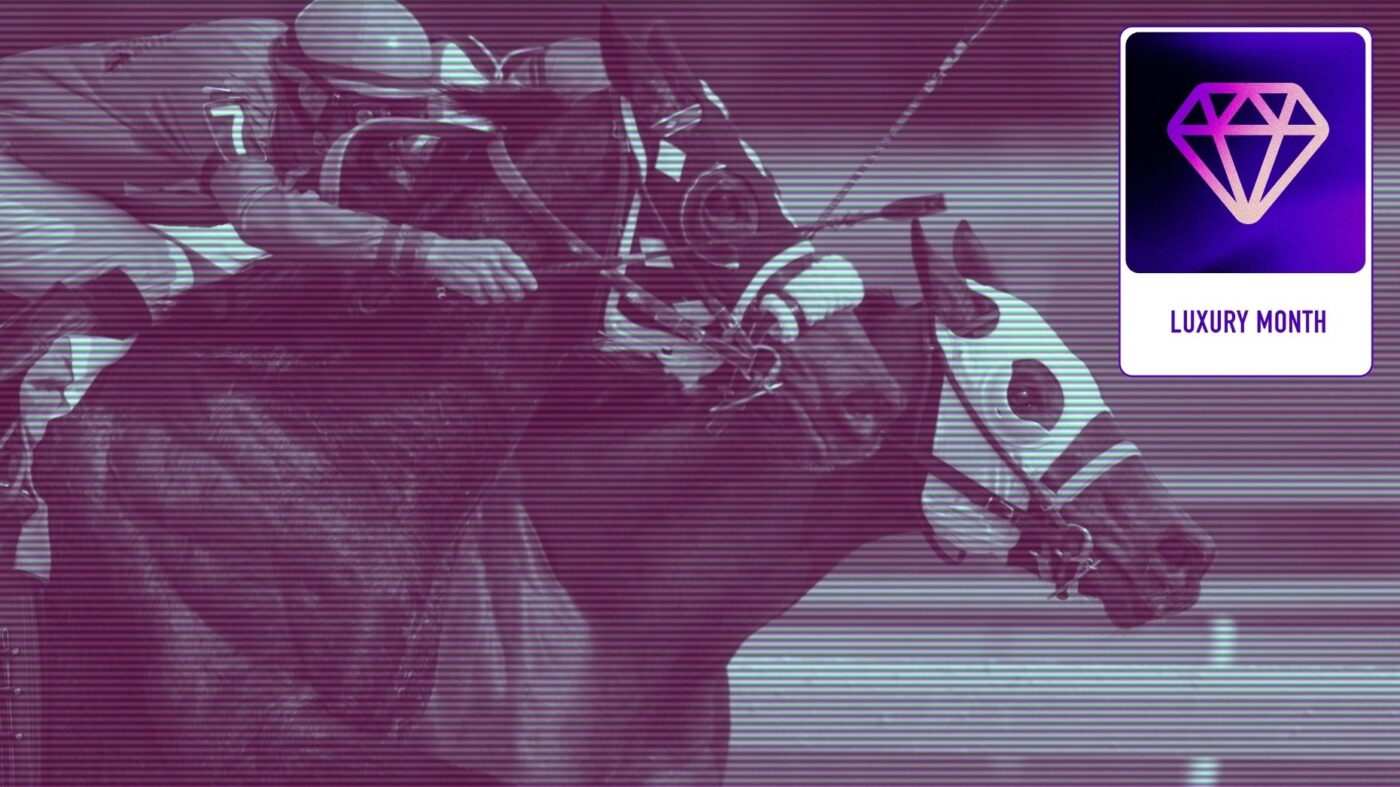 Although receiving multiple offers can be a positive opportunity for sellers, it can be daunting for buyers. Here's how to help them compete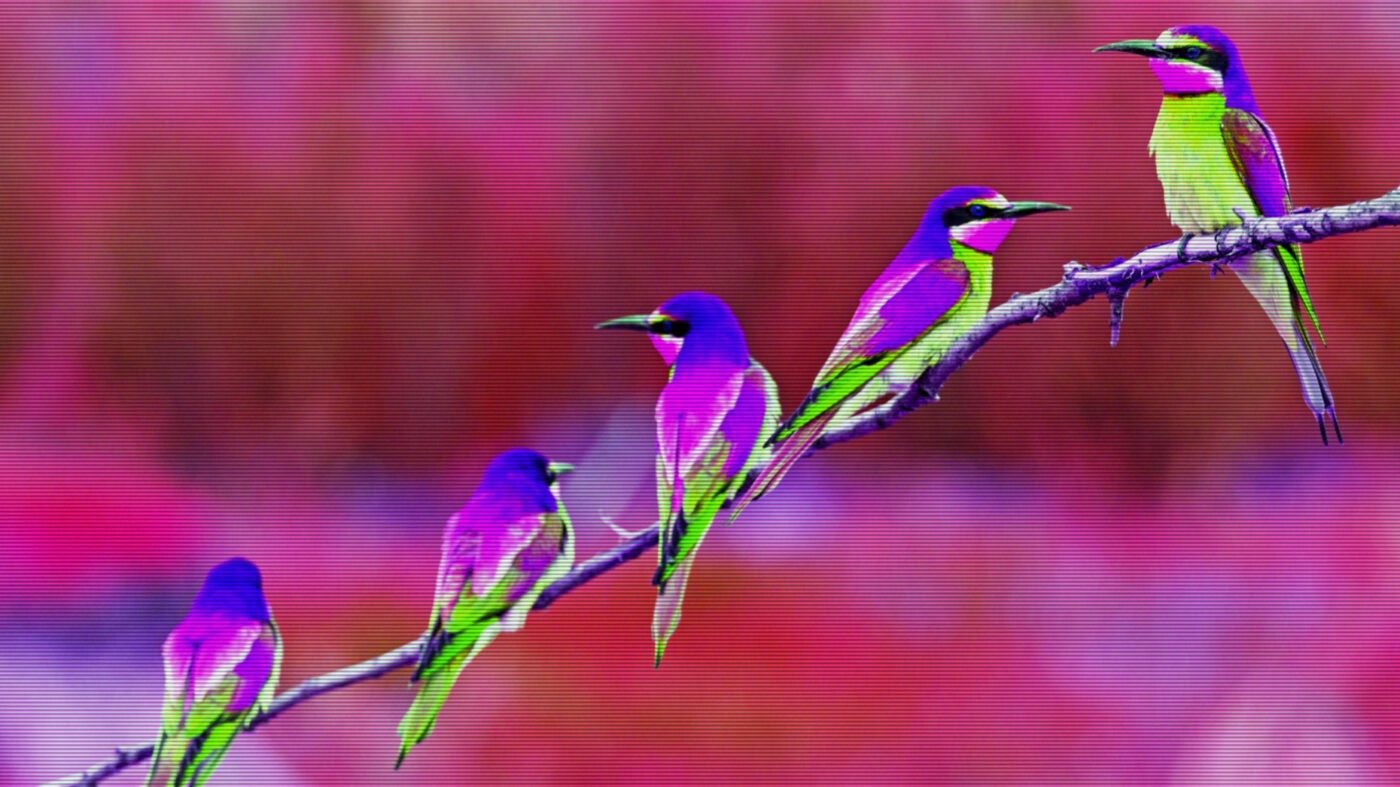 In today's shifting landscape, a lot of agents are coming and going — joining and exiting teams. So, what can leaders do to create an atmosphere of support and growth?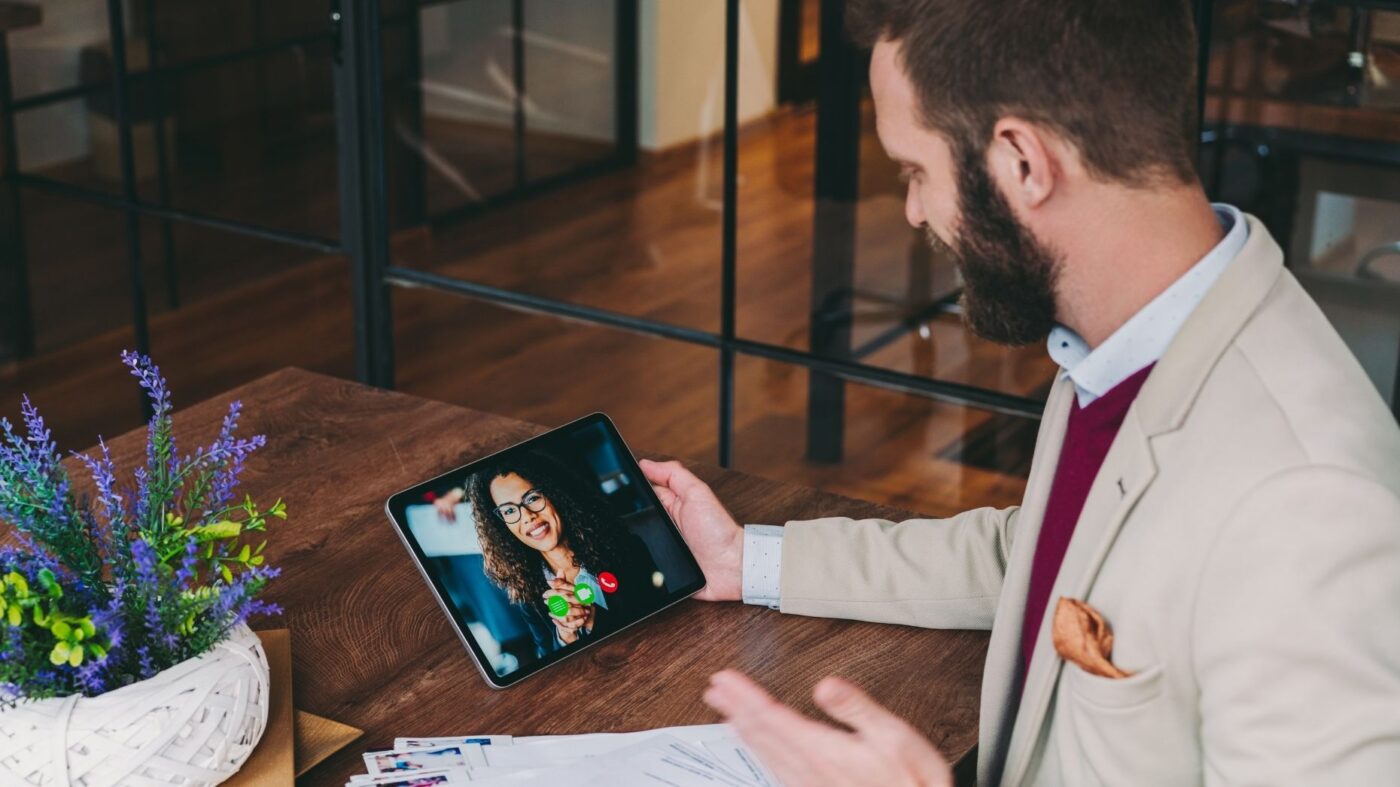 If you aren't growing your business by bringing on new agents and expanding your service area, you're wasting much of the time, money and energy you put into earning your license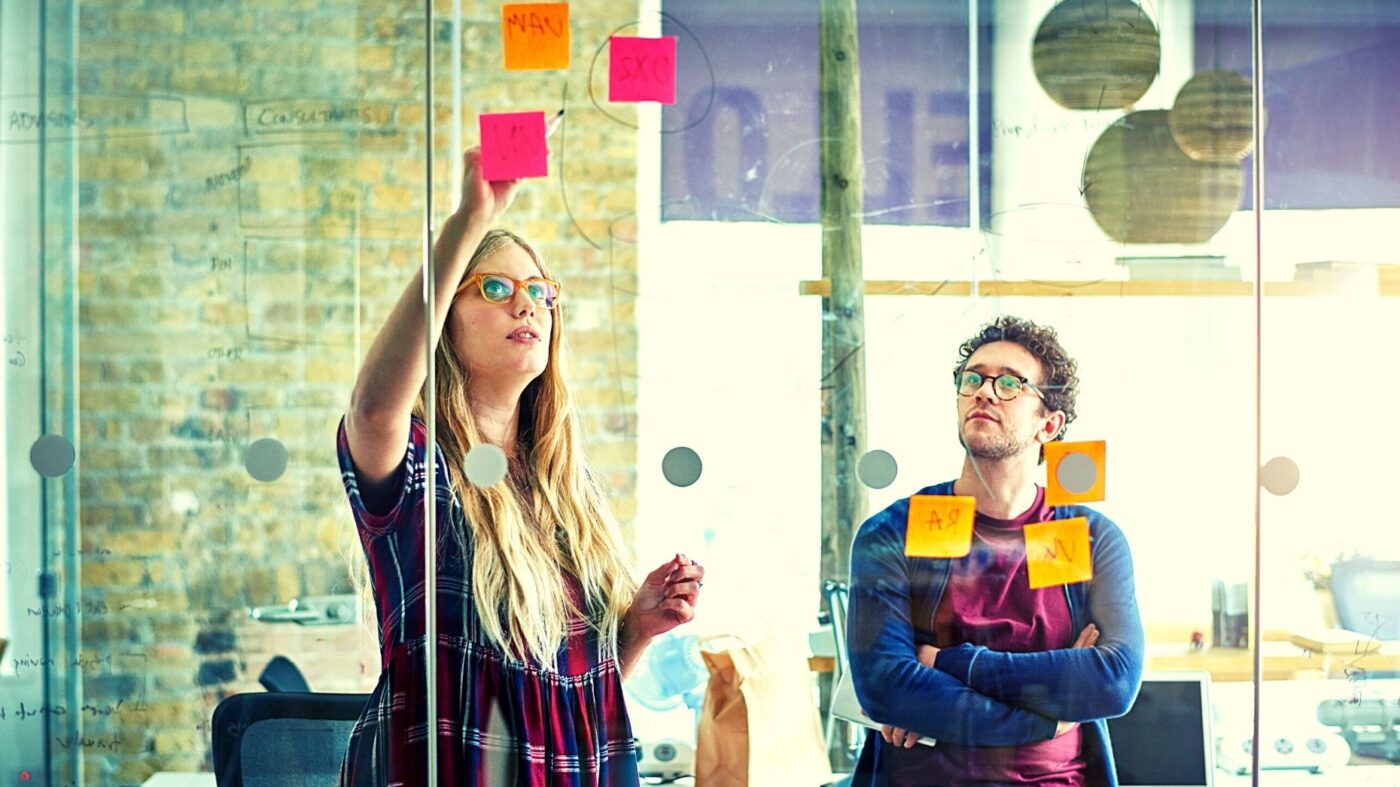 Opinion
Why be an assistant? Because it's a killer career opportunity, but only if leaders also rise to the occasion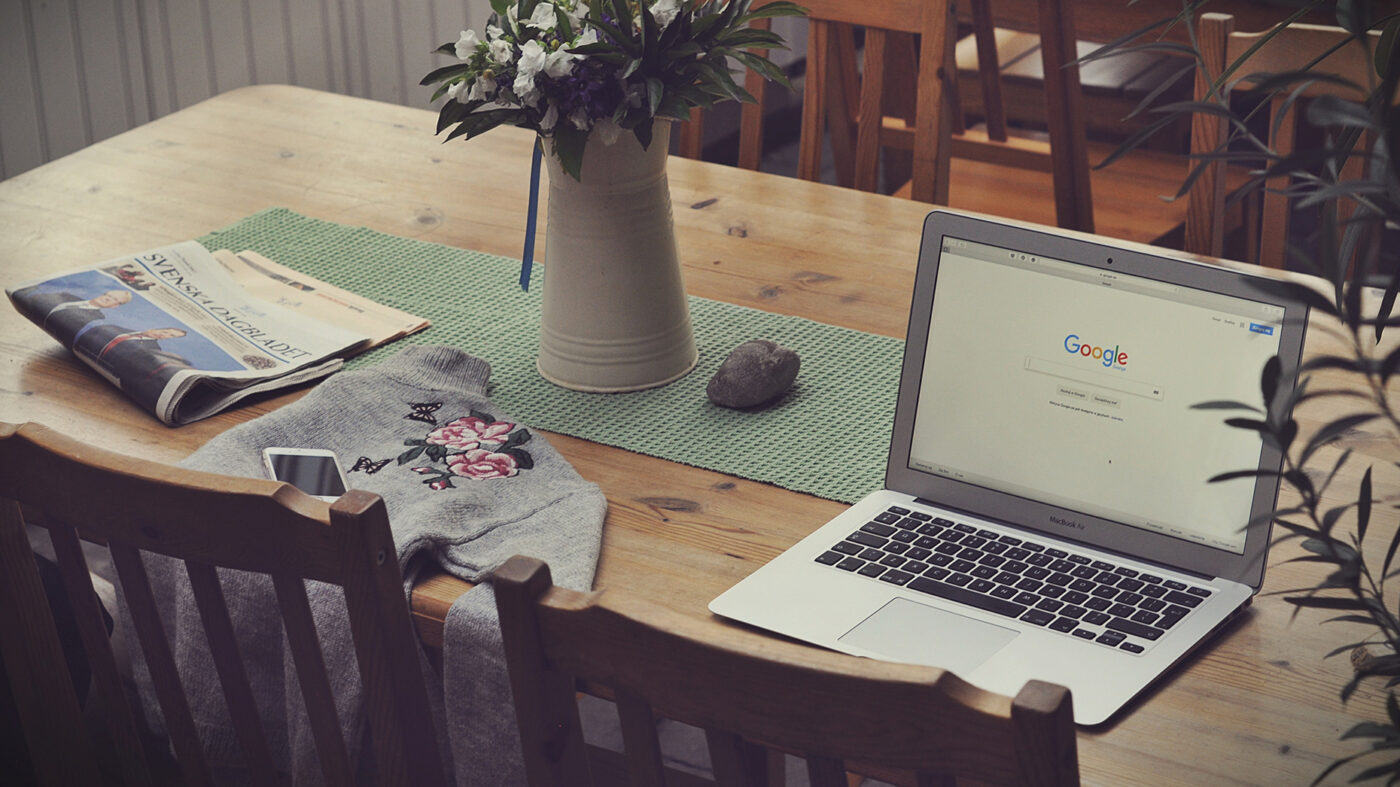 The digital marketing platform has been beta testing a new consumer home search experience for months to accompany its innovative Dynamic PPC ad strategies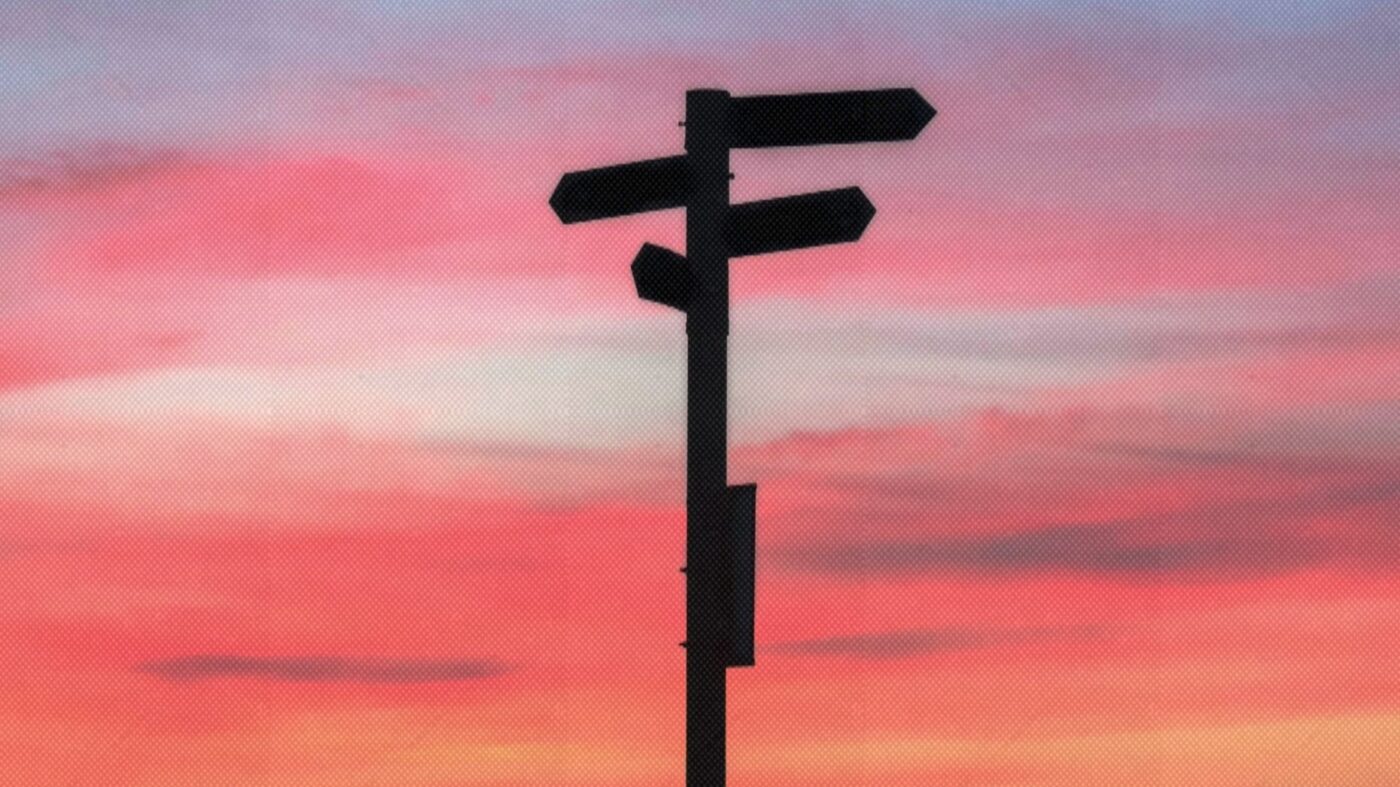 Opinion
When making this major decision, it's crucial to choose a brokerage that fits your needs today and can grow with you into the future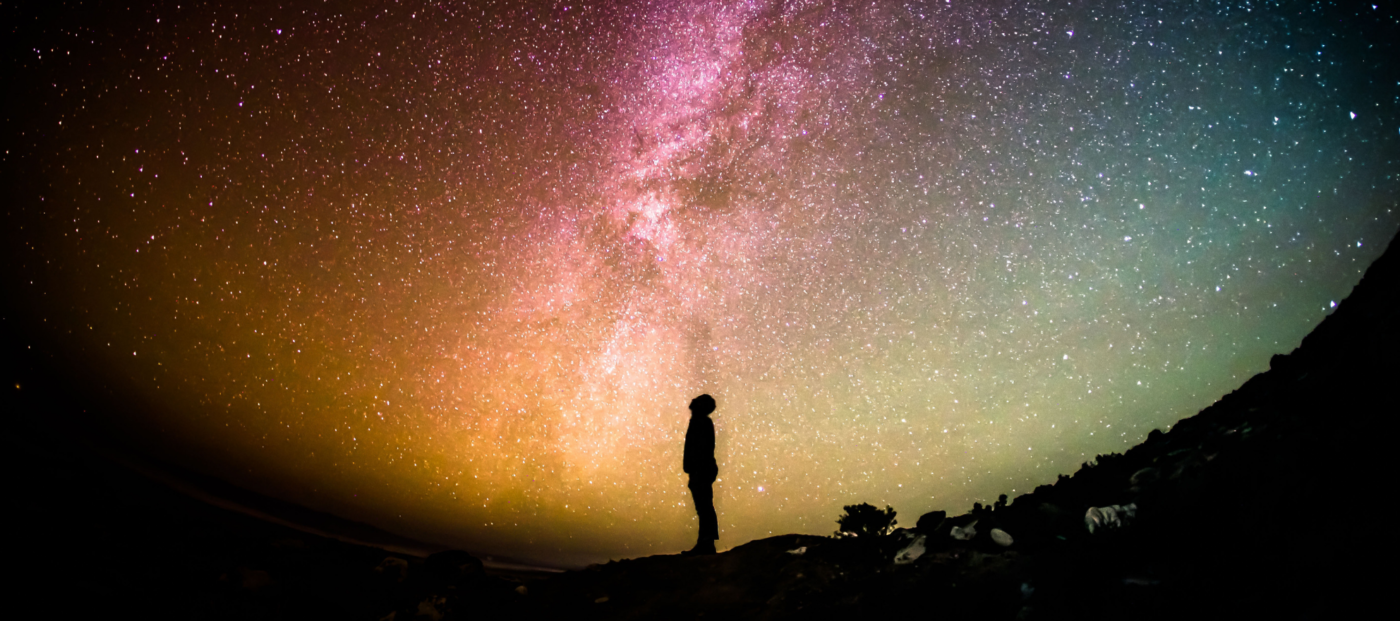 CREG continues to grow in the marketing space by absorbing long-time industry player, which first offered CD-ROM tech in the early 1990s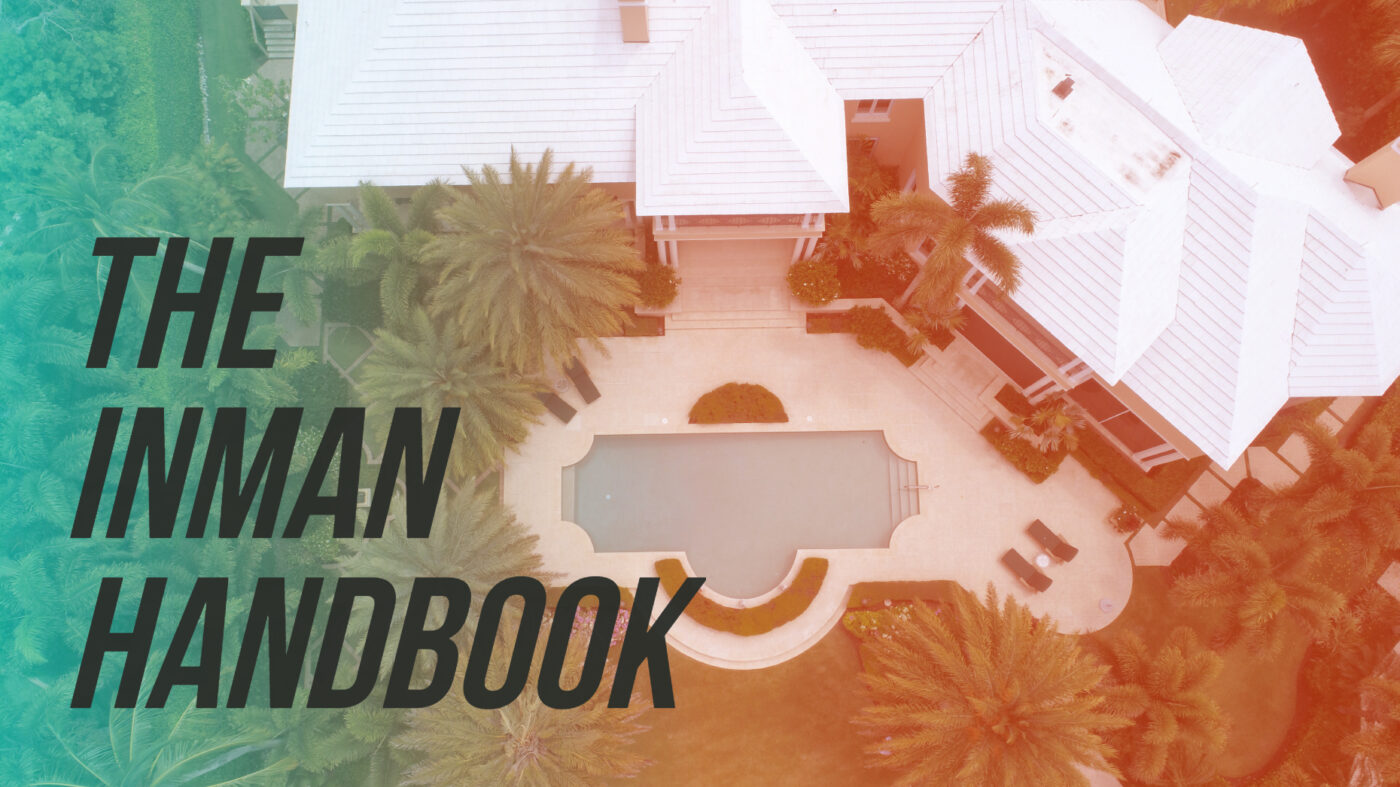 Whether you're starting from scratch or differentiating your current brand, here are the keys to speaking the language of luxe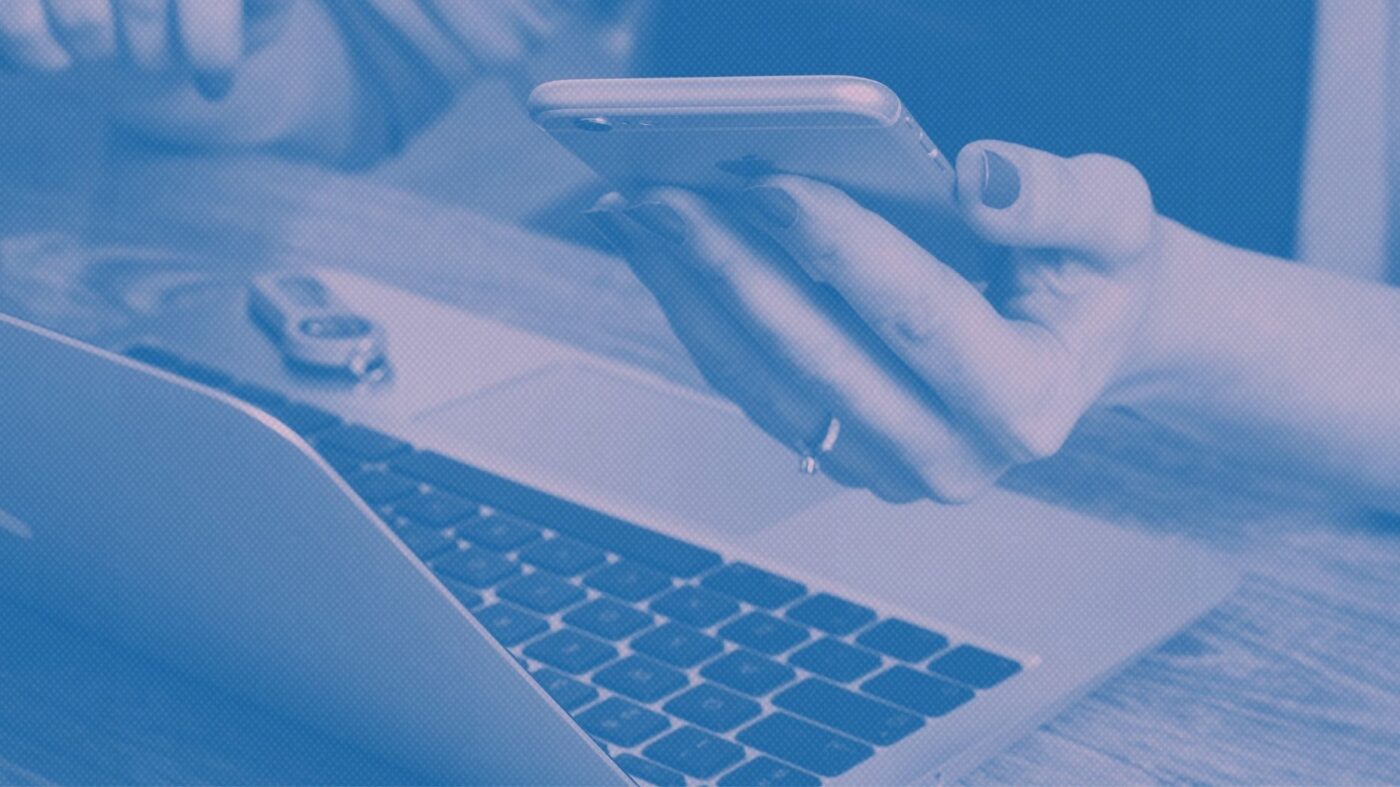 Opinion
Previously Infusionsoft, this CRM is focused on small businesses in multiple industries but has some unique ways to appeal to real estate agents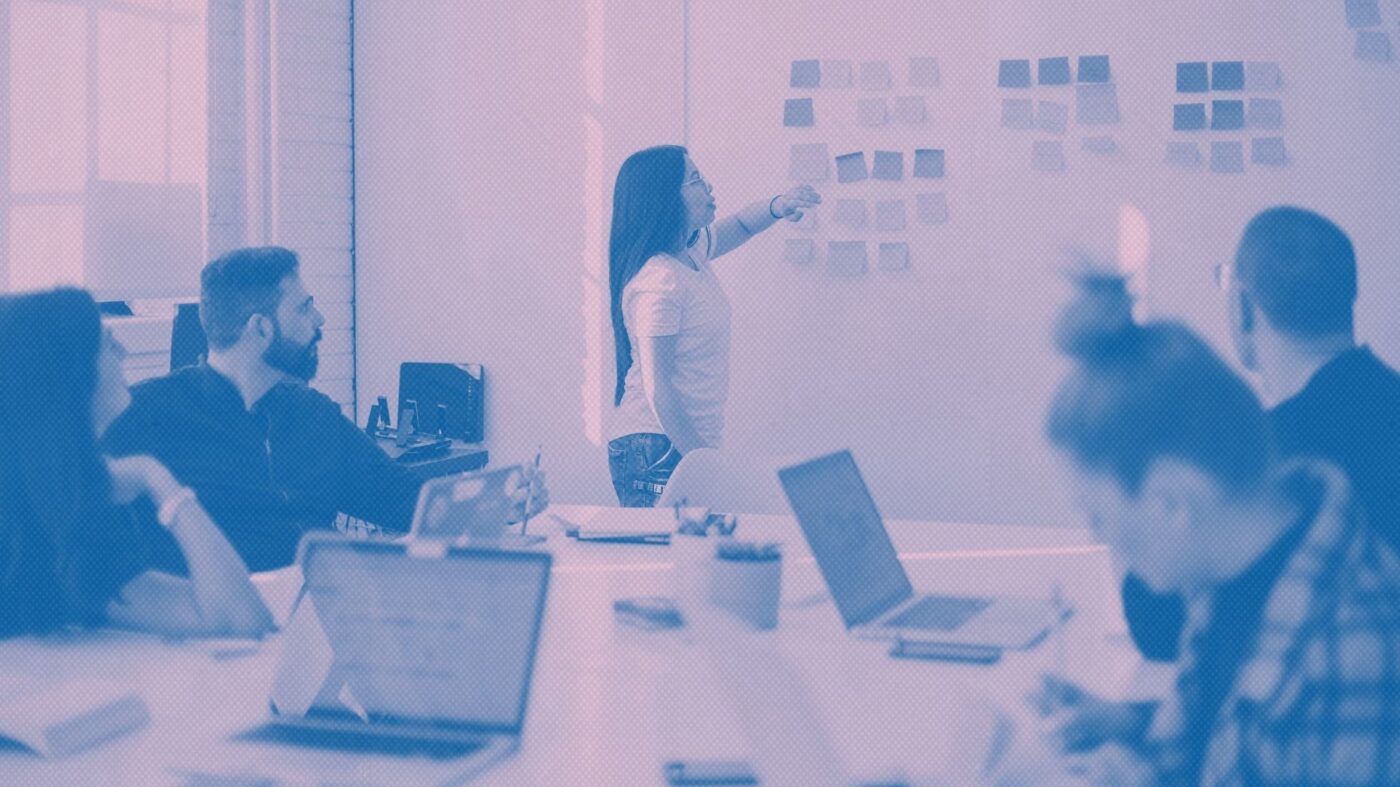 If you're organizing an end-of-the-year planning session for your team, be sure to include these crucial aspects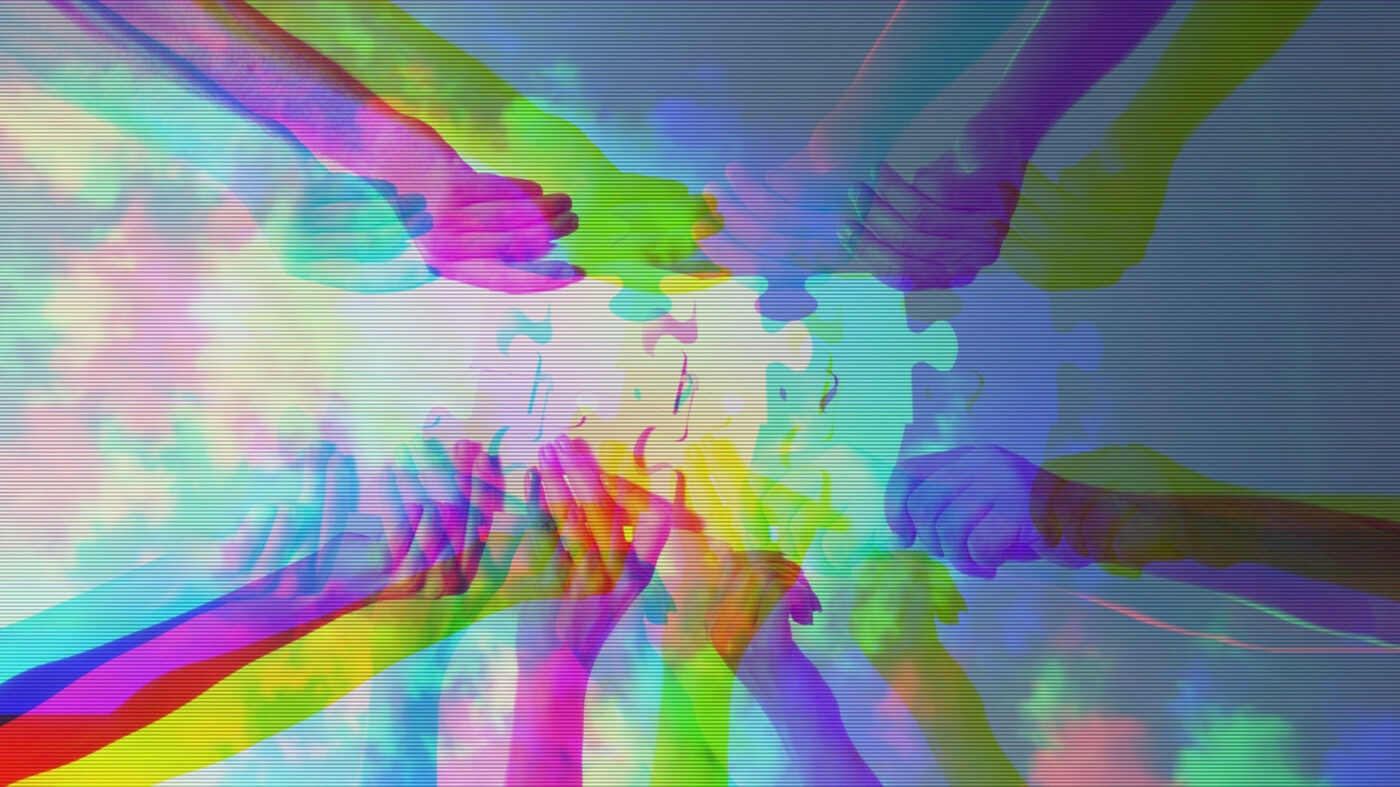 Instead of focusing on building, a lot of agents and teams have shifted gears. Now, they're rebuilding, adapting and tweaking their processes instead. Here are a few things to remember when crafting a strategy for moving forward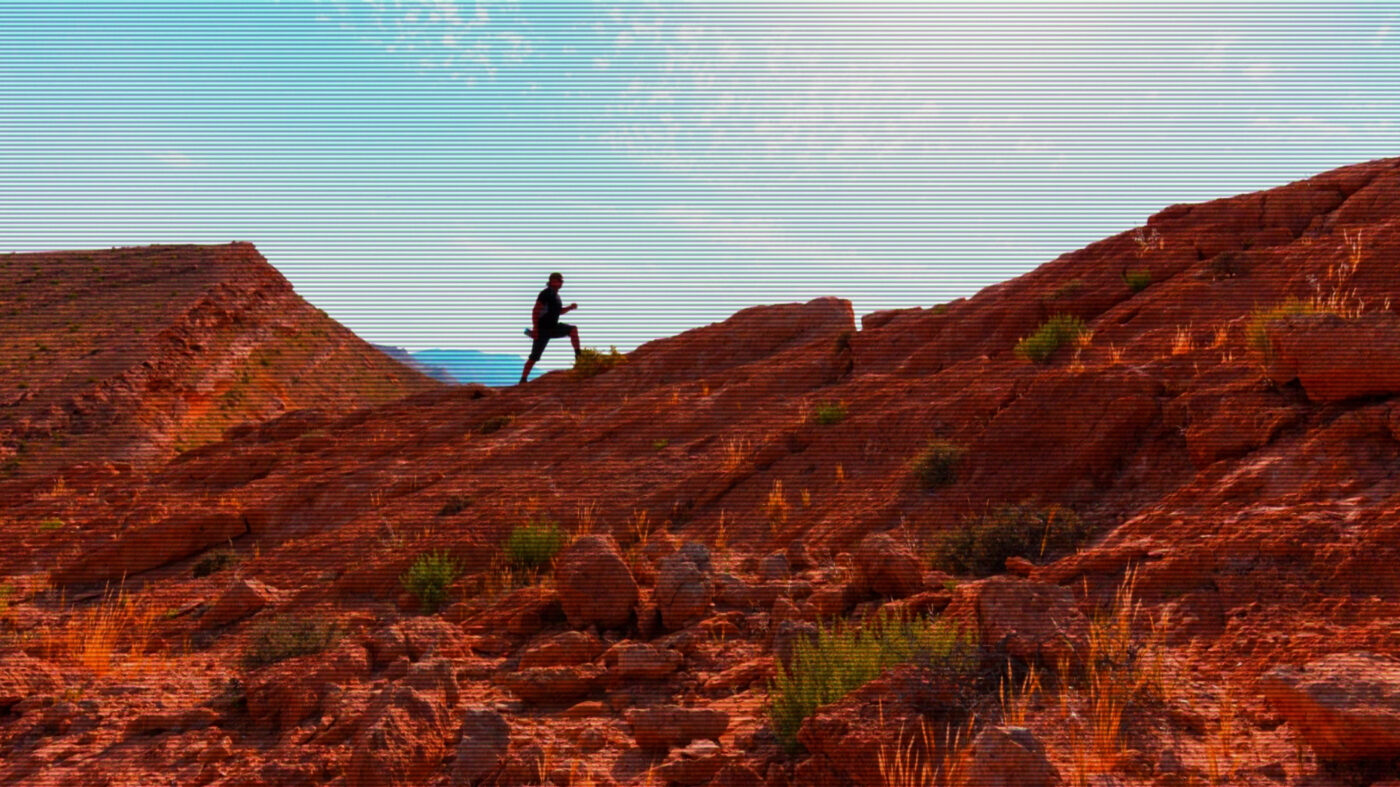 Business, just like life, is full of ups and downs. It's your job as a leader to challenge your team members to dig deeper during the good times and push through when the going gets tough. Here's how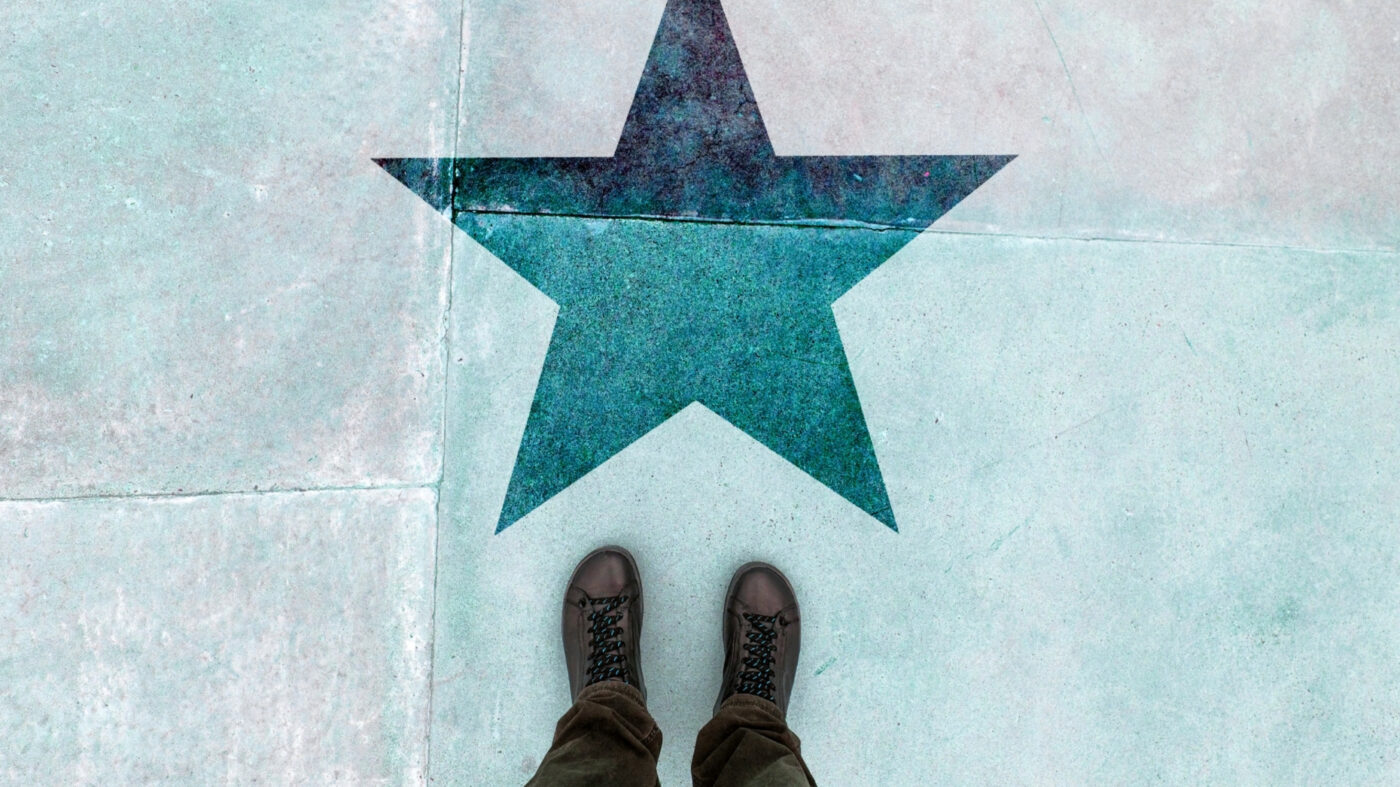 Retaining truly talented team members is a competency all leaders need to master to grow and thrive in our ever-competitive environment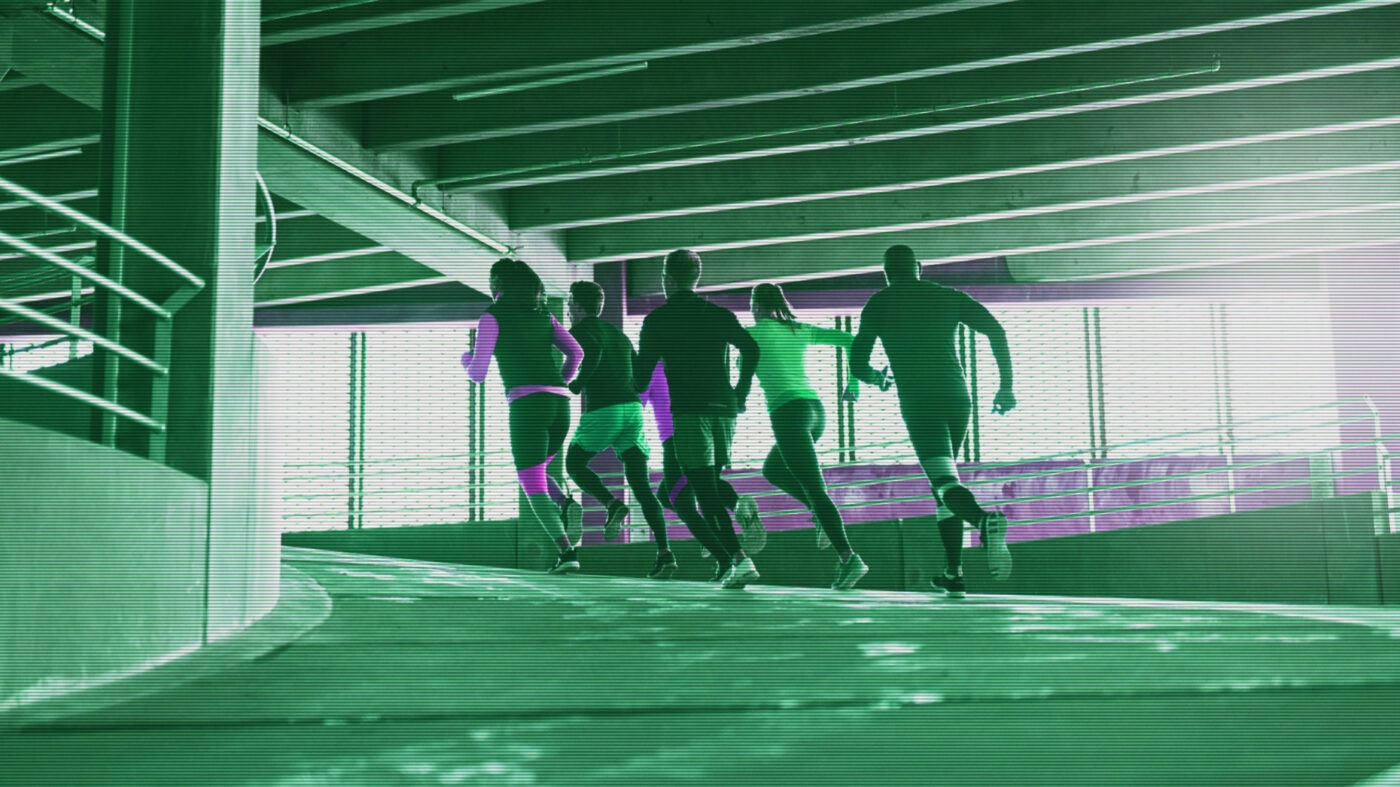 Once you find truly talented team members, you must continue to nurture them by understanding what motivates them, creating growth plans and coaching them to live their best lives. Here's how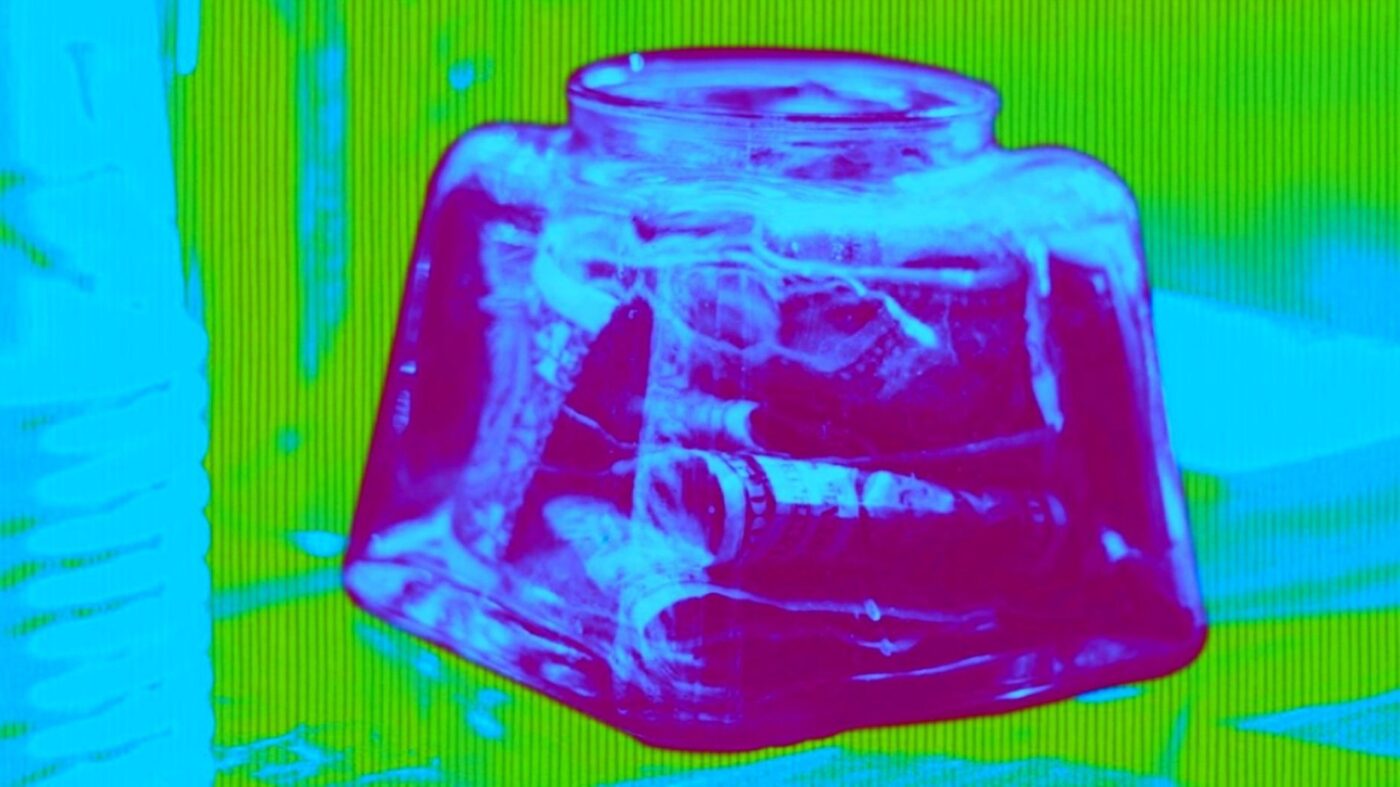 Opinion
Asking about fees is valid, but there are better questions that can be posed in more valuable ways to evaluate a potential brokerage before discussing fees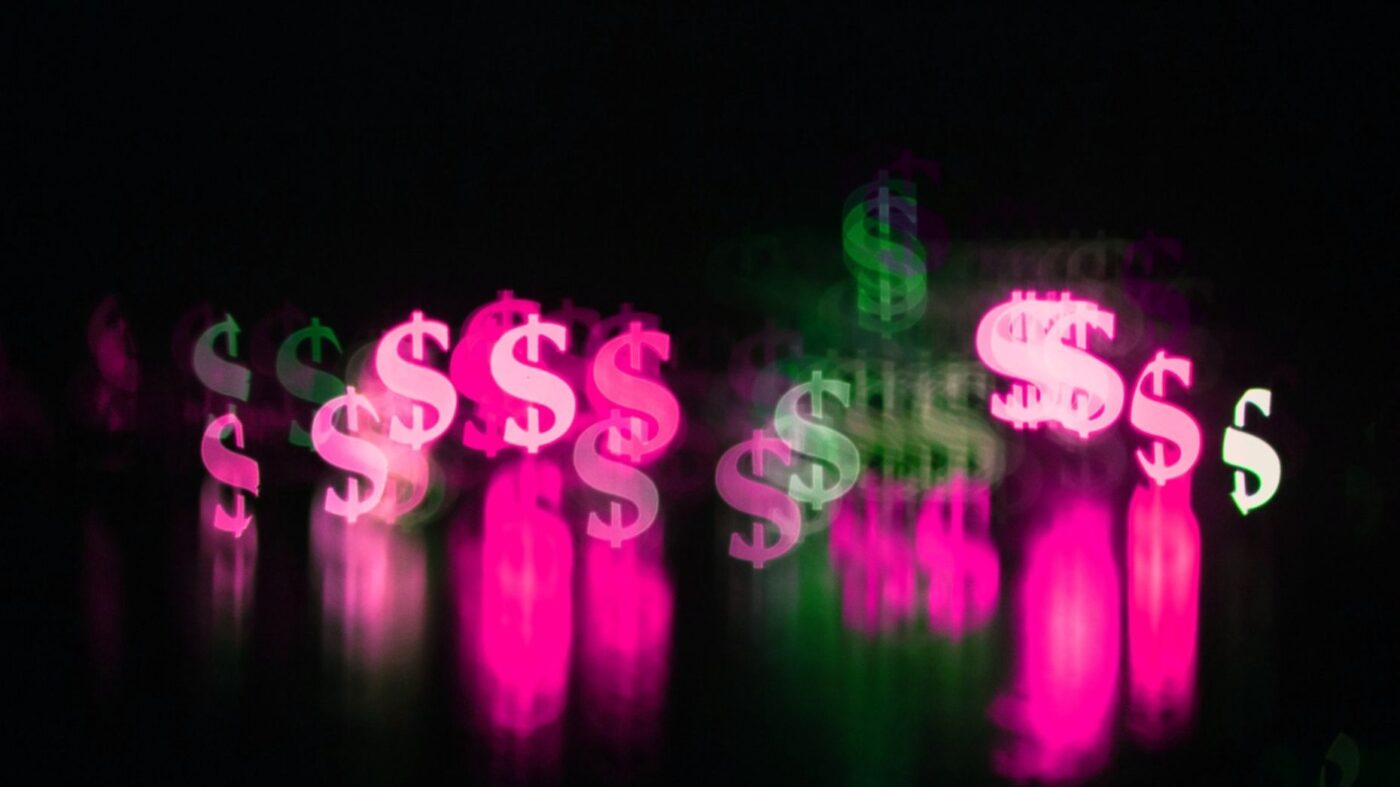 Five-star rated, lead-empowerment app SquadVoice has rebranded from the top down upon Series A funding. The company is called SqaudStack, and the product is now Auctm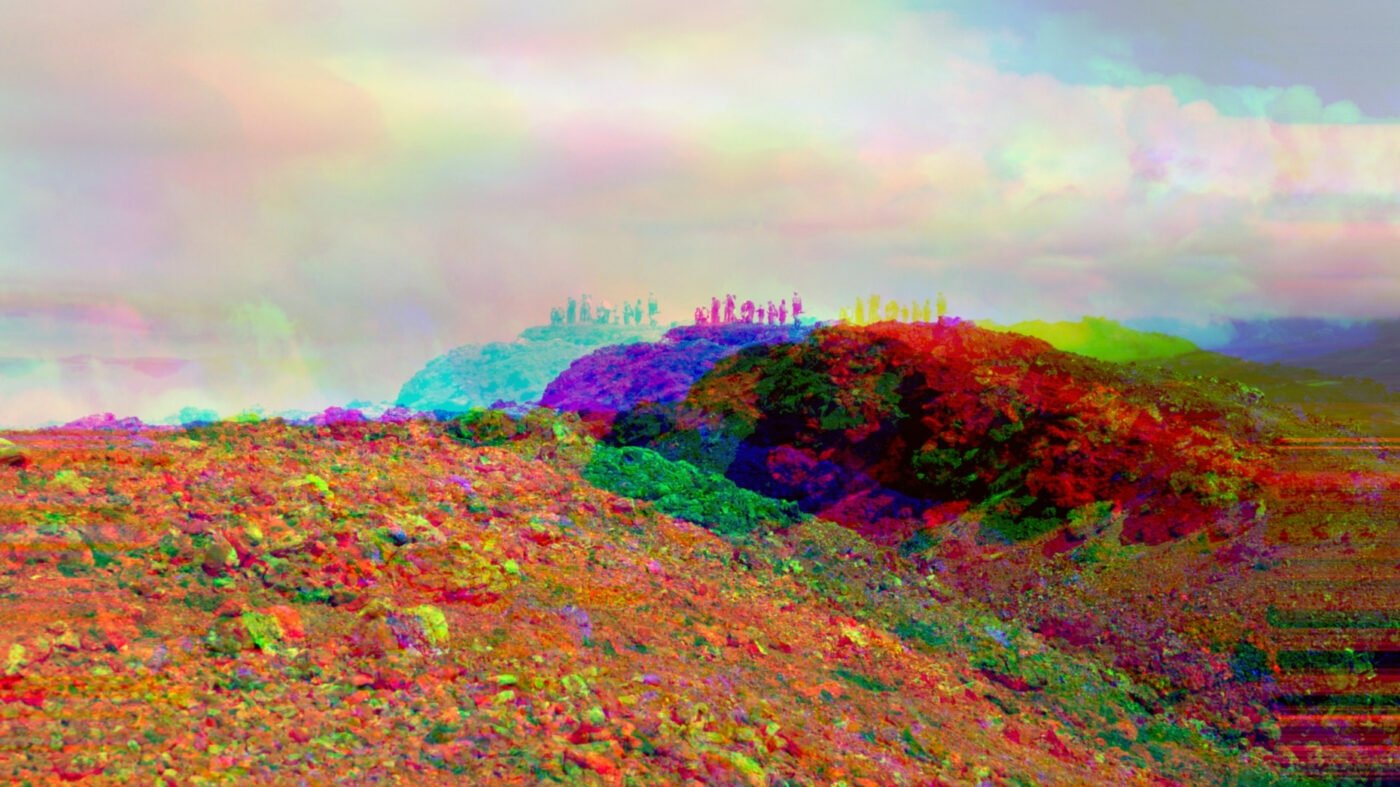 For agents and teams looking to build their bench and expand their businesses, today's employment landscape provides a previously unimaginable opportunity to hire top talent. Here are a few ways to make the most of it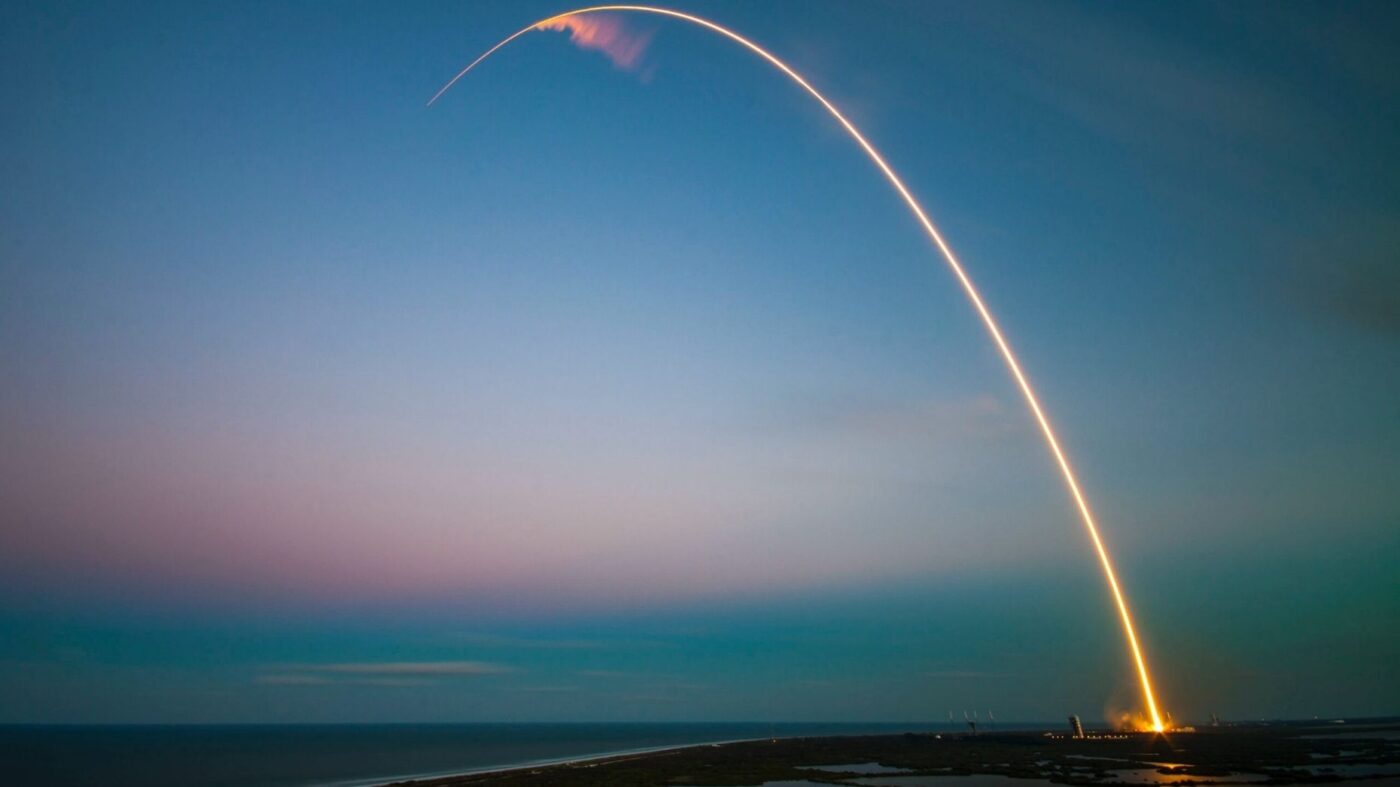 App allows agents, admins, and brokers to interact over deals, vendors, events, and 'coming soon' listings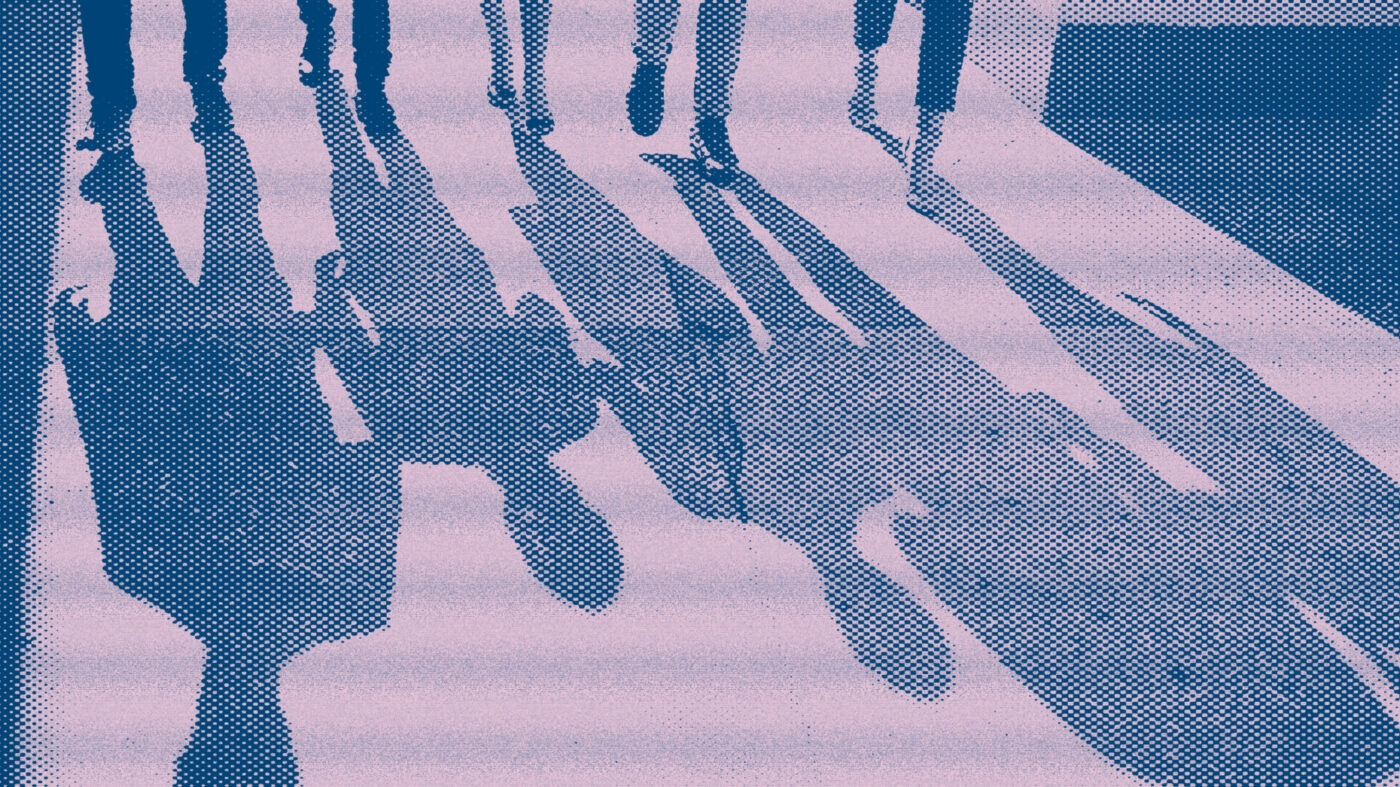 Q4 is no time to relax and wind down. By following these tips, your team will build the habits they need to achieve their goals and end the year on a high note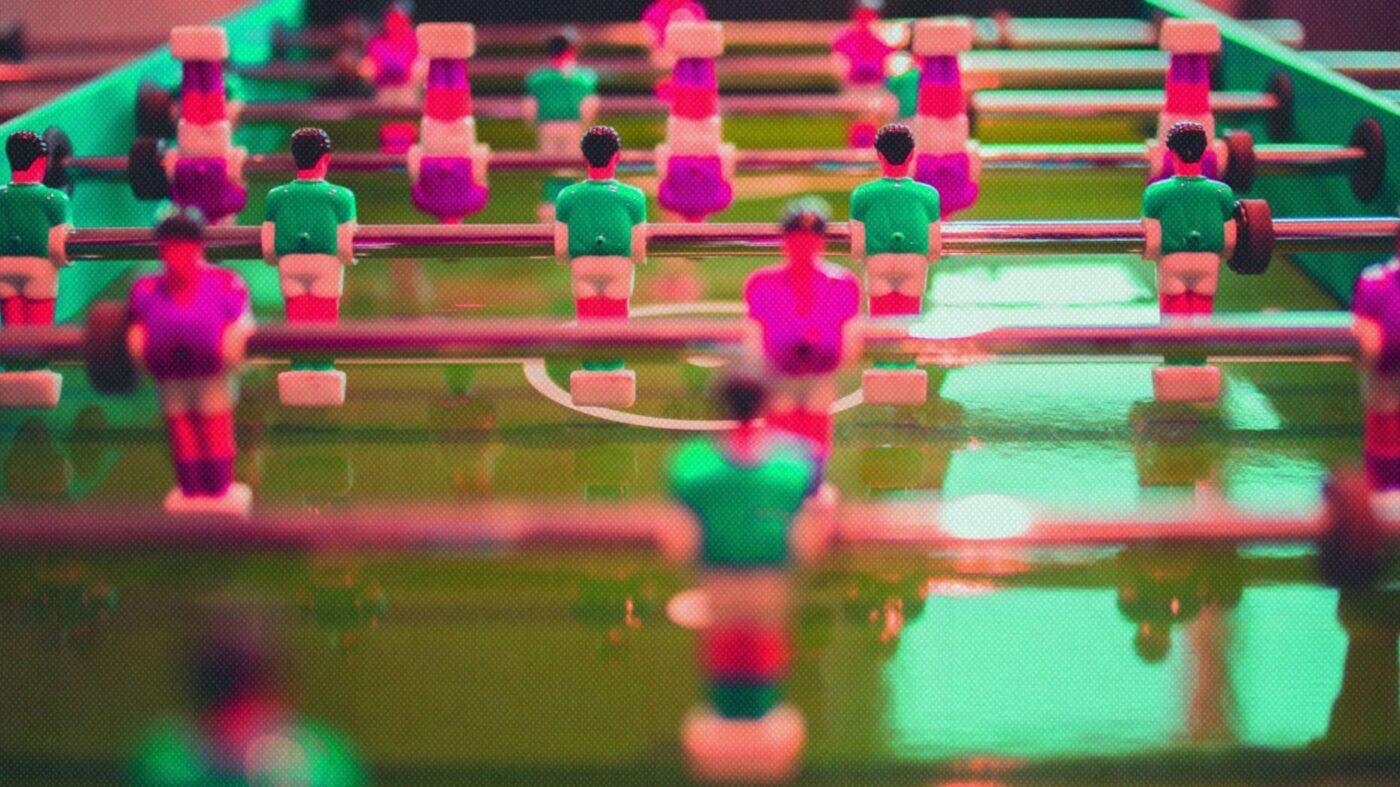 Help new team members compete by creating a rhythm to their day, doubling down on their skills with sales training, leaving no team member behind and focusing on what drives them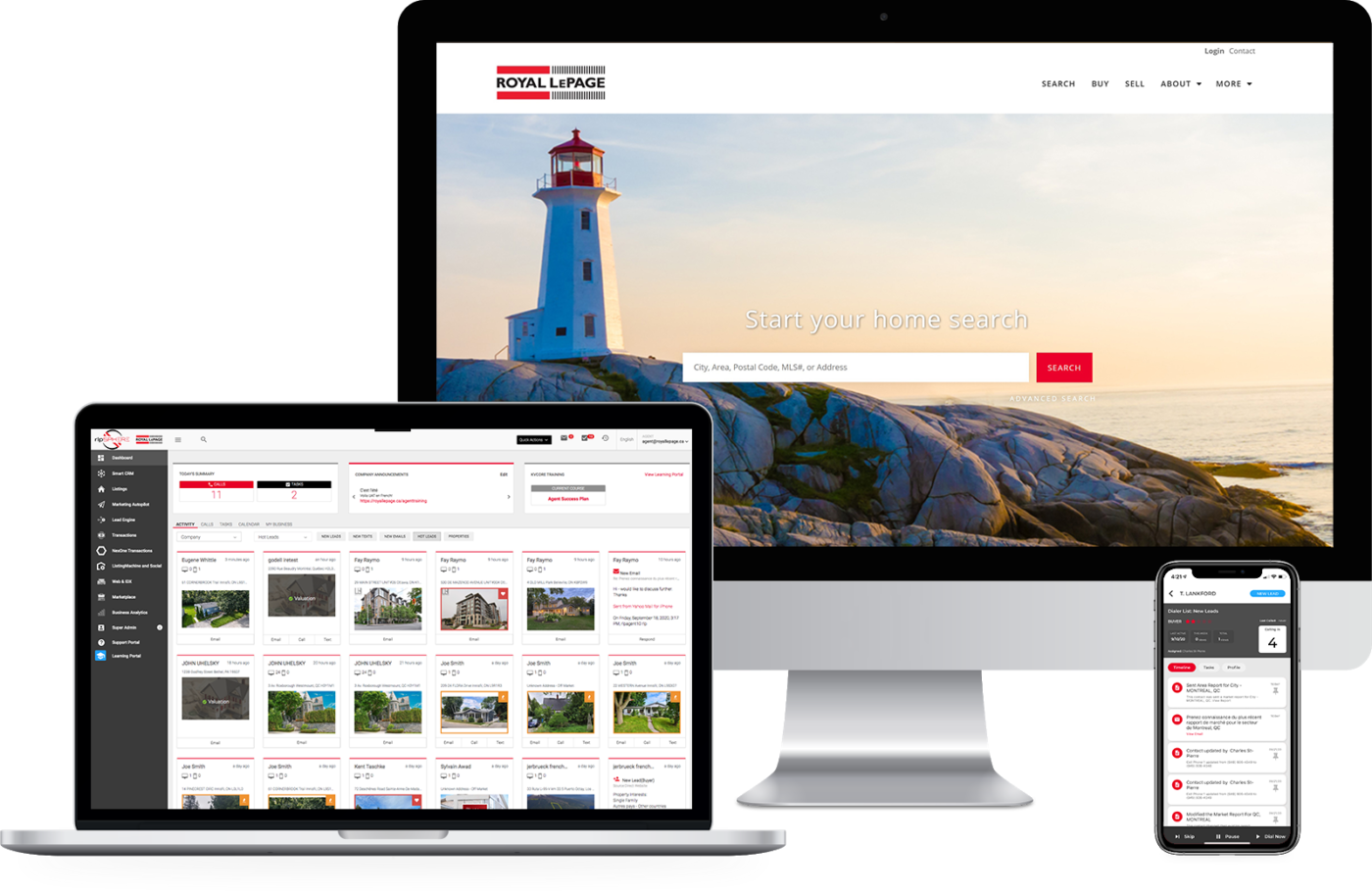 Canada's largest real estate brand sought a customized solution to streamline its technology offering for 18,000+ professionals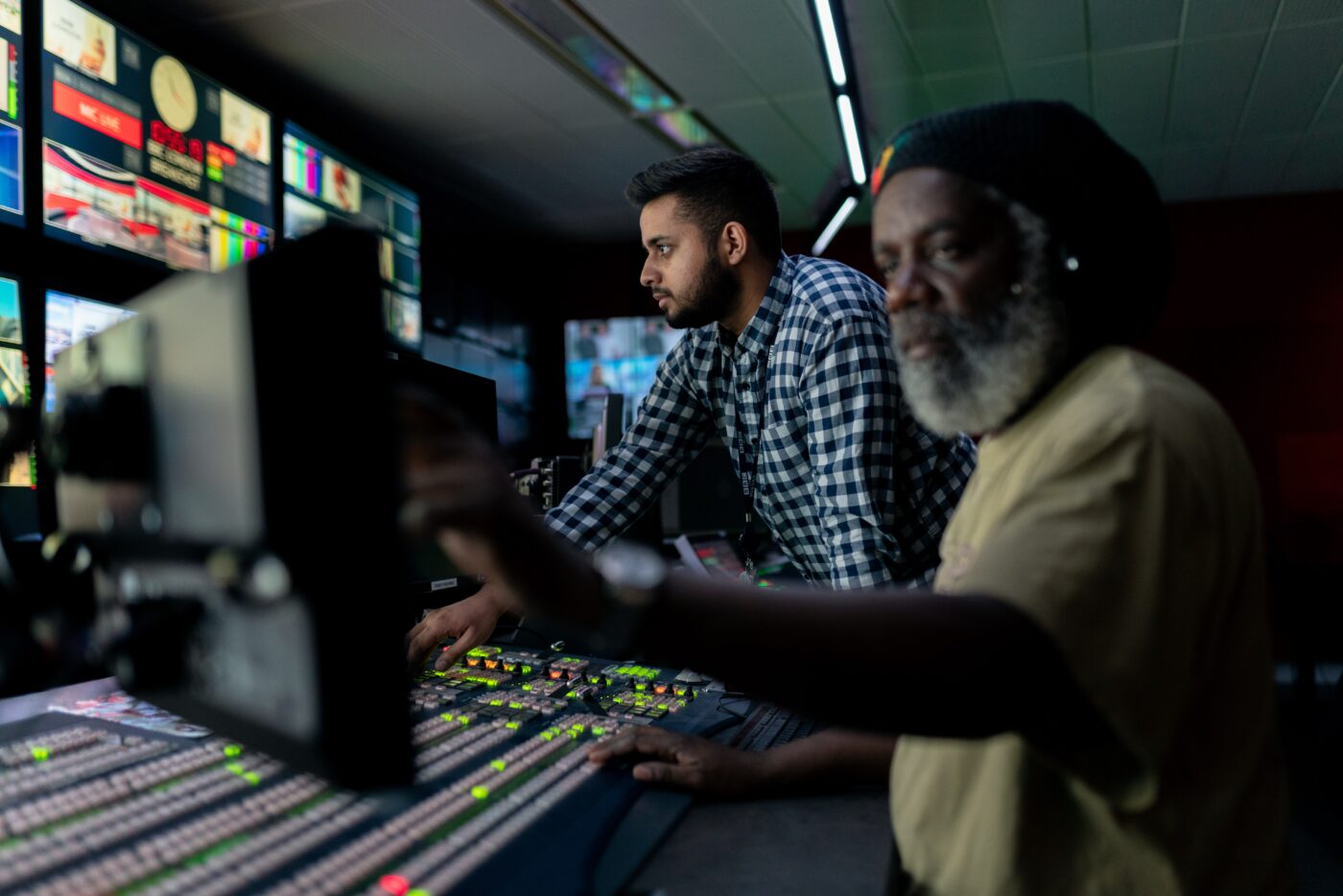 Opinion
IPhone video content app enables multiple devices to broadcast on a single stream and add rich graphics on the fly. Sorry Android users — this one is iPhone-exclusive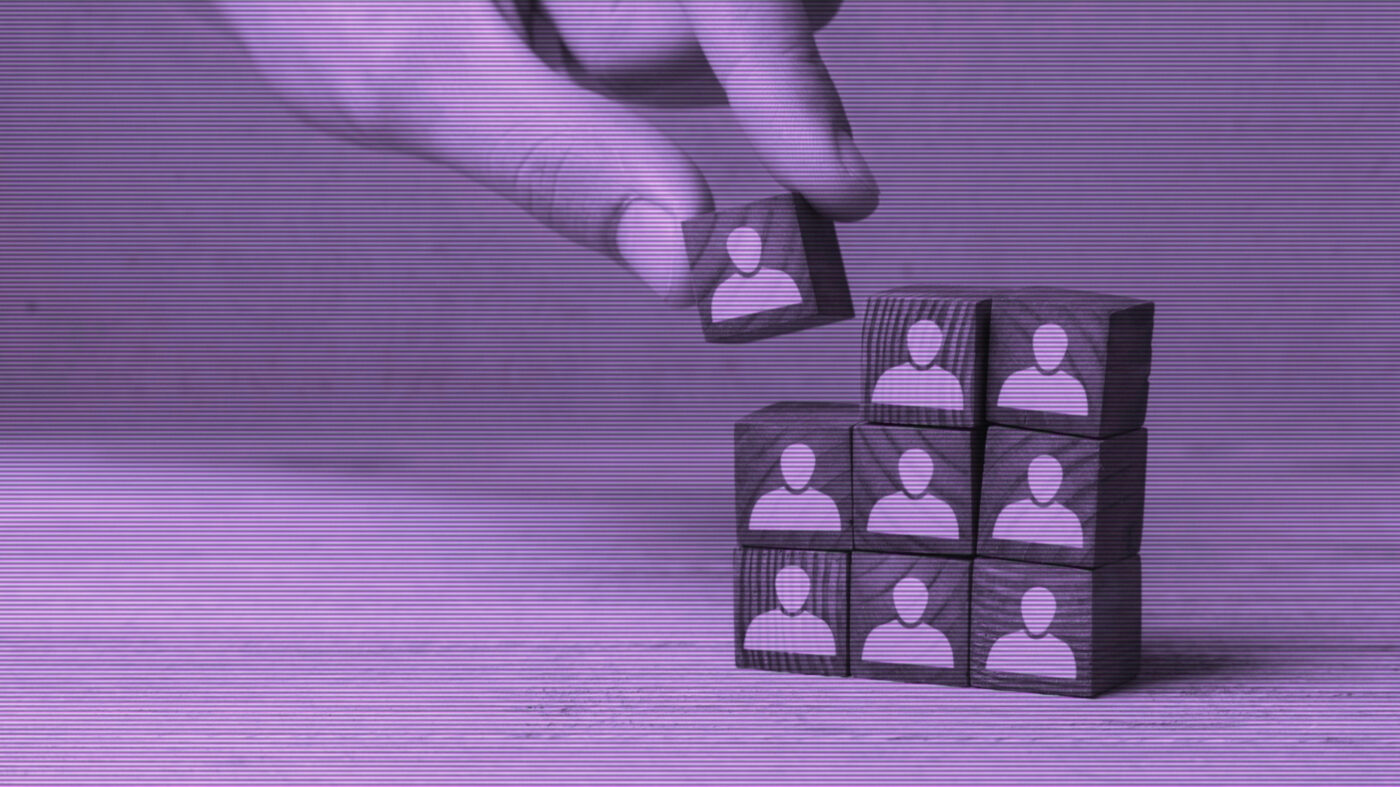 These days, there are a lot of great companies looking for top-notch talent, which means you have to get competitive with the value you provide candidates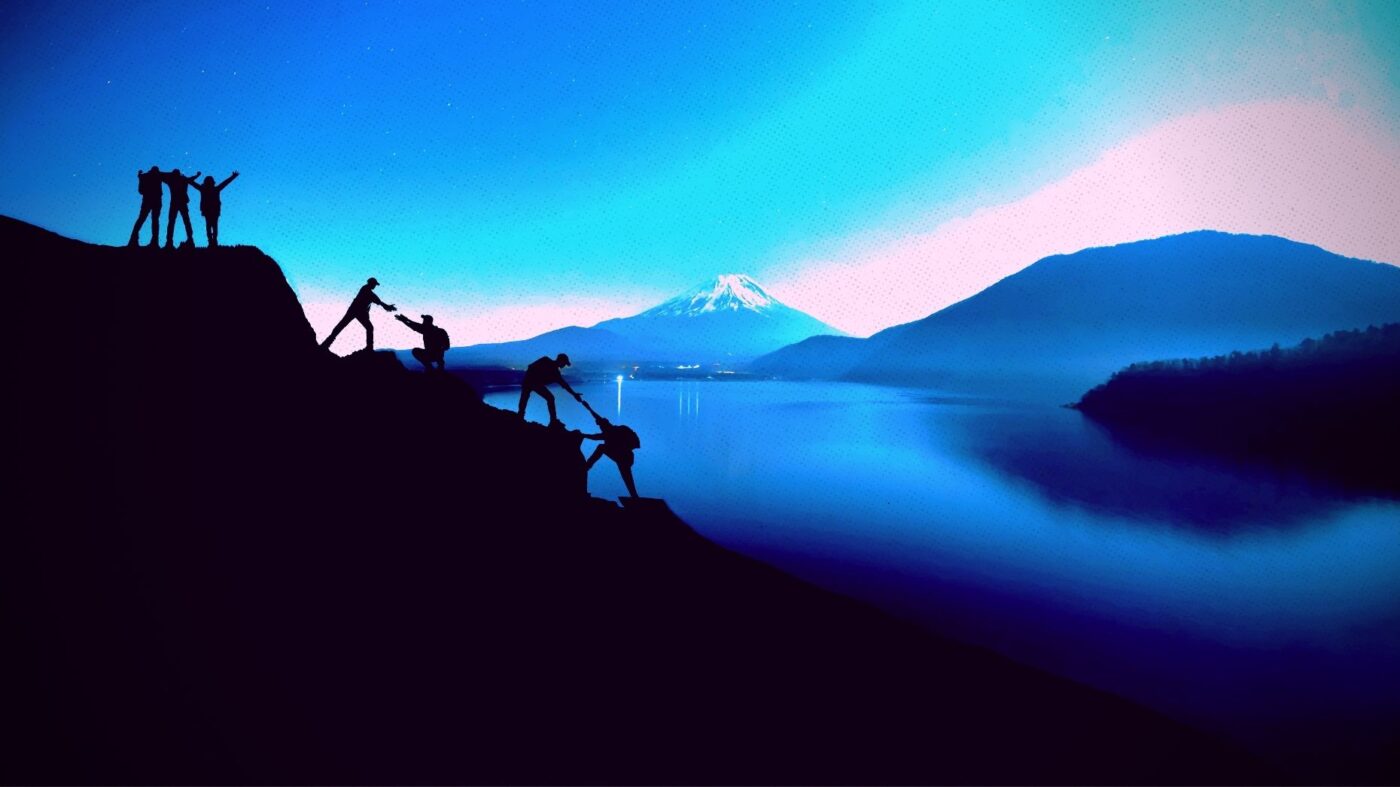 Opinion
Going into next year, we need to be taking steps to be better leaders with a more positive message and an attitude of growth and servitude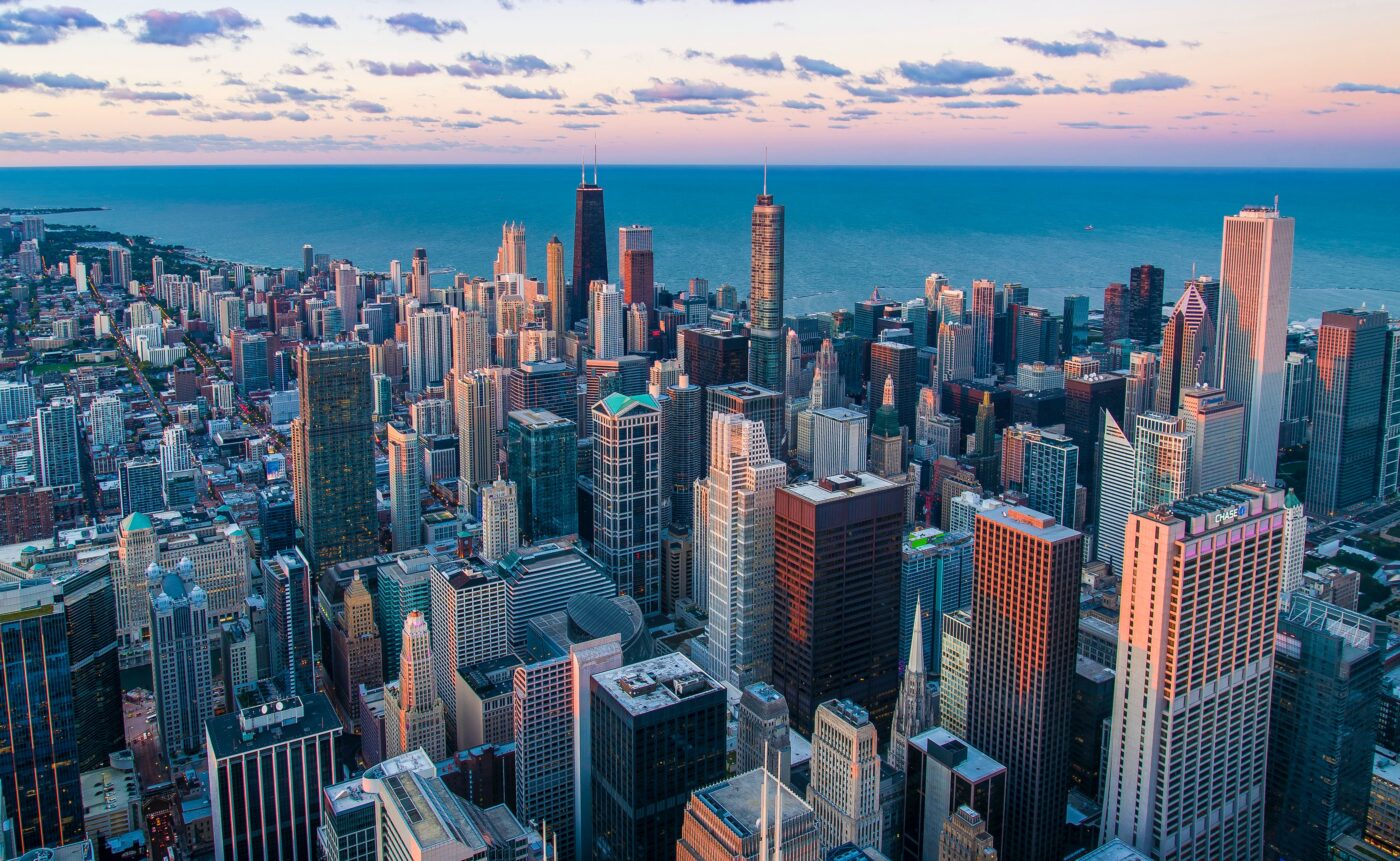 Longstanding Chicago indie brokerage Sergio & Banks is joining @properties just ahead of its 25th anniversary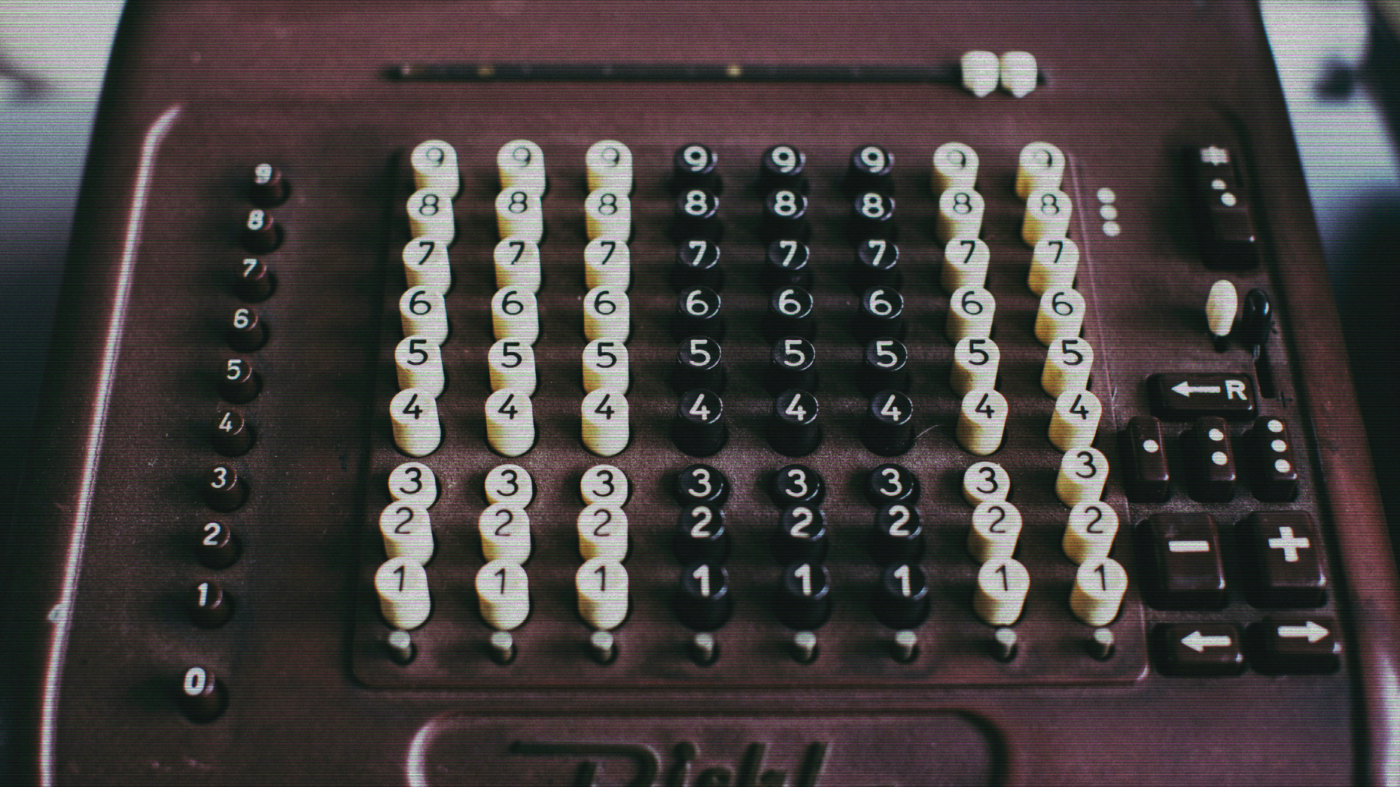 Popular back-office software solution Brokermint has added tools for more in-depth company accounting, forecasting and payment processing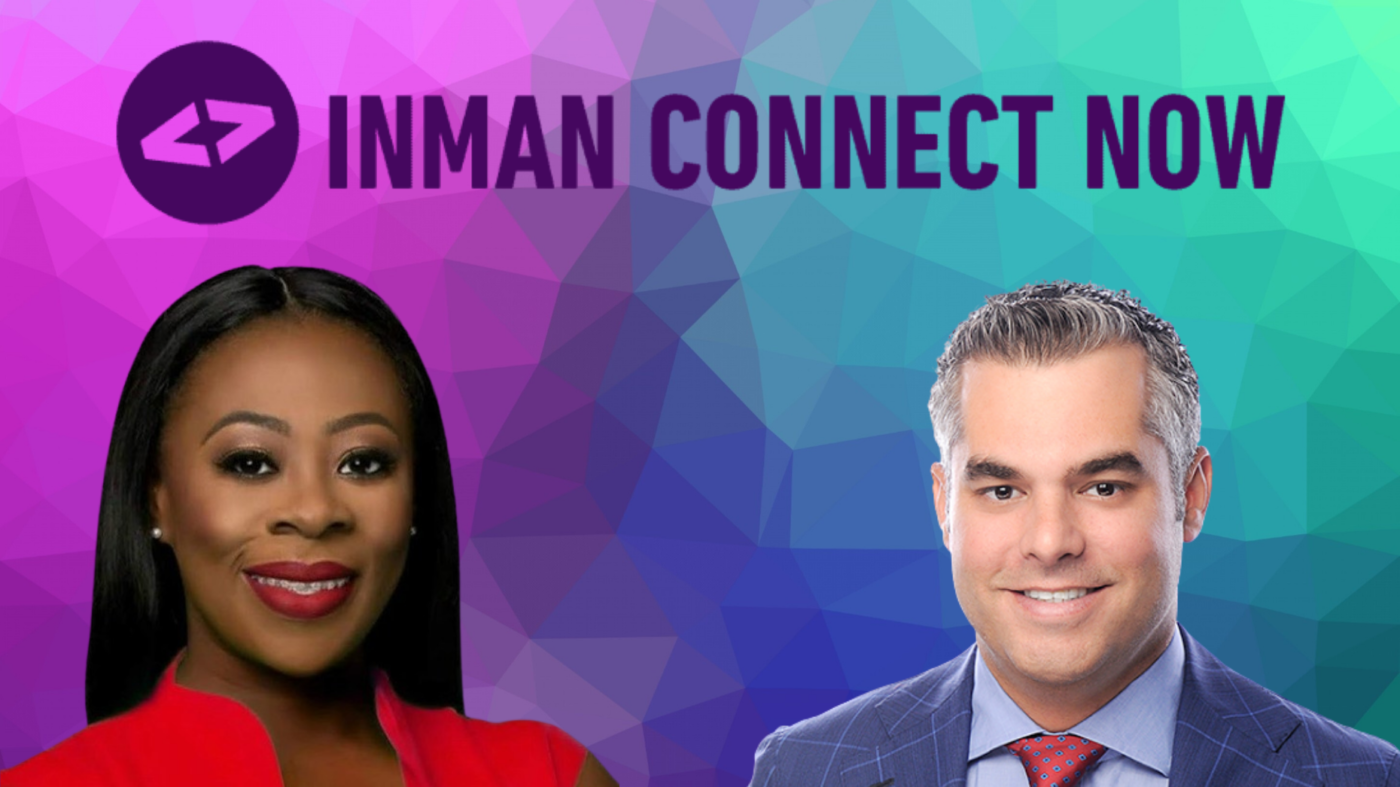 Broker-owners Tiffany Curry and Jorge Guerra moderated a conversation between some of the nation's top leaders on how they've used digital tools to pivot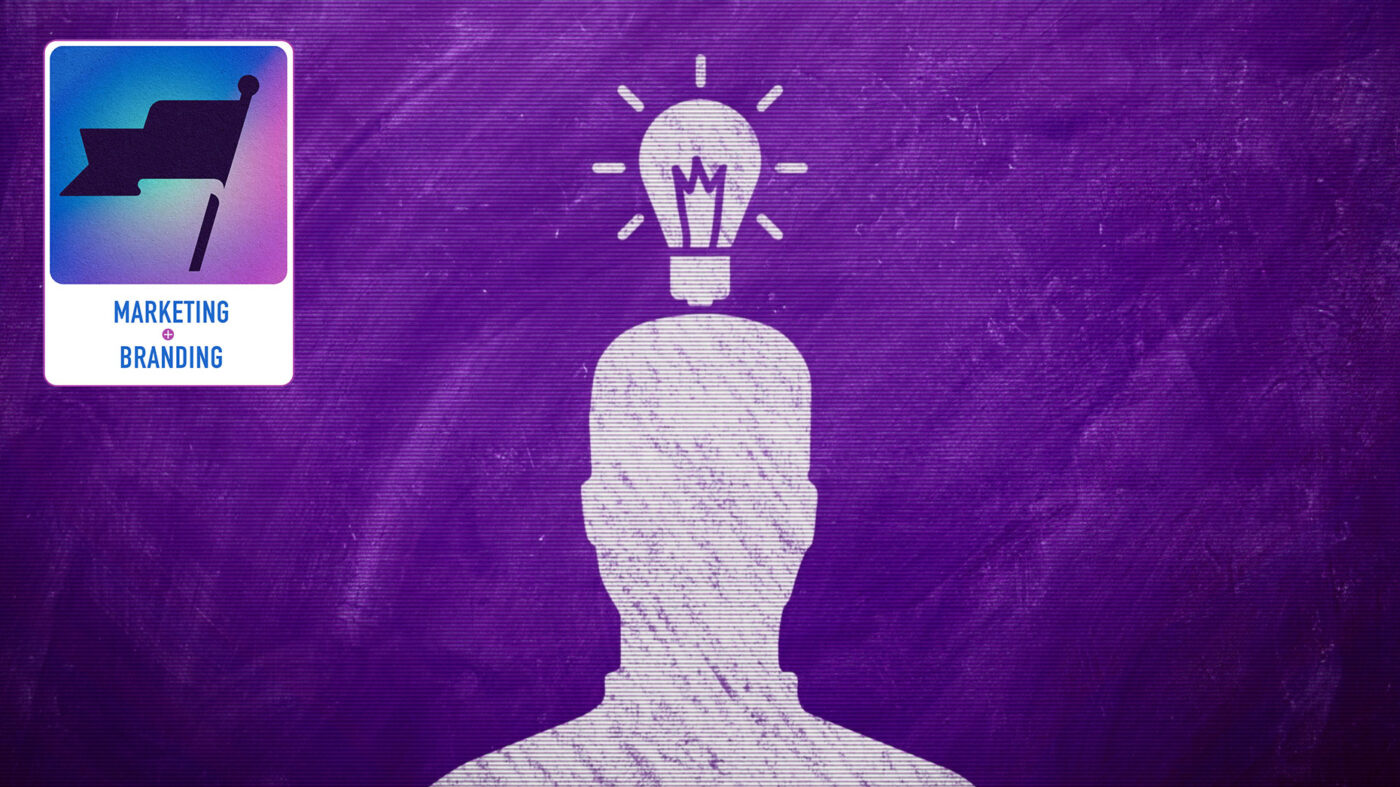 Establishing yourself as a thought leader doesn't have to involve spending big bucks on a PR firm. Bootstrap your way to the top with these highly effective strategies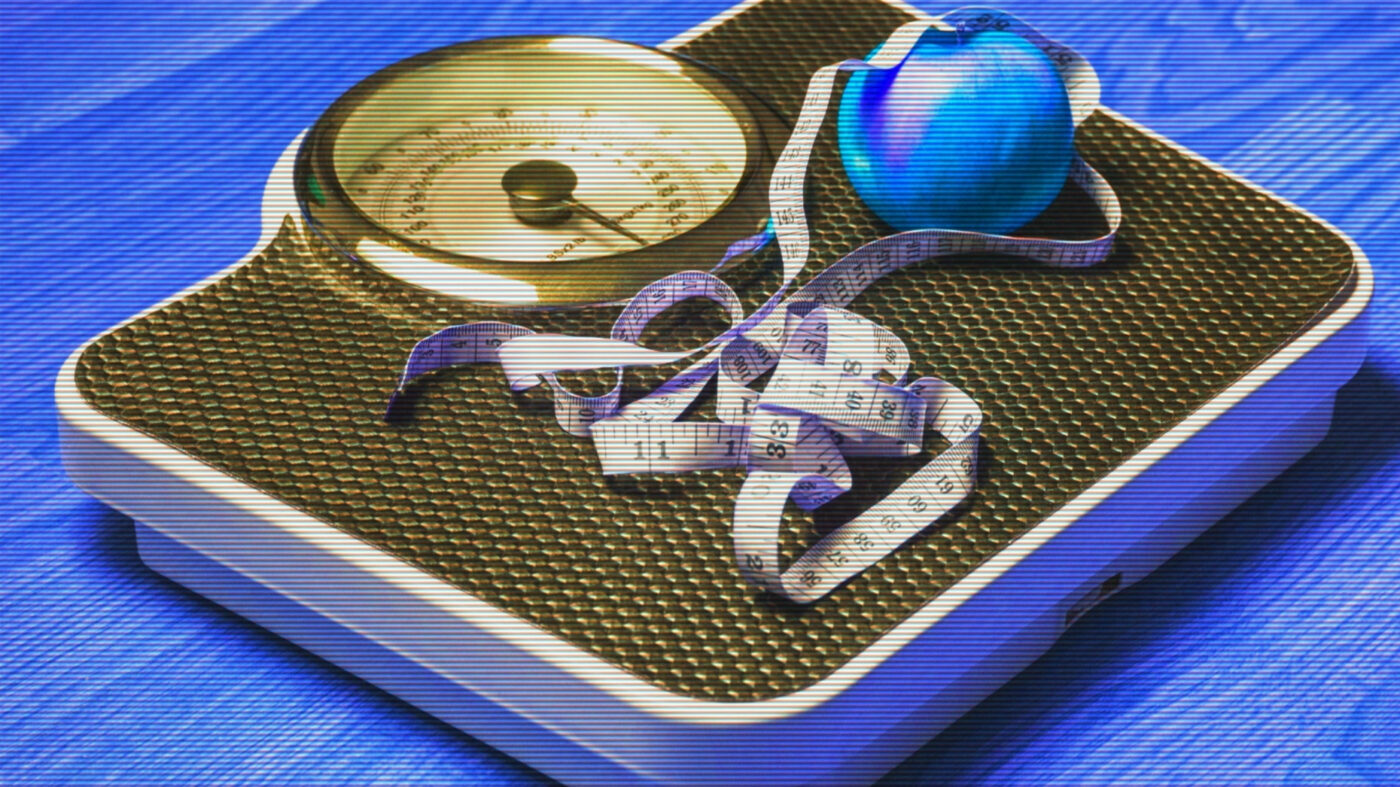 Opinion
When Carl Medford set off on a weight loss journey, he soon realized that the same principles of commitment, coaching and overcoming failure could be applied to business. Here's everything he learned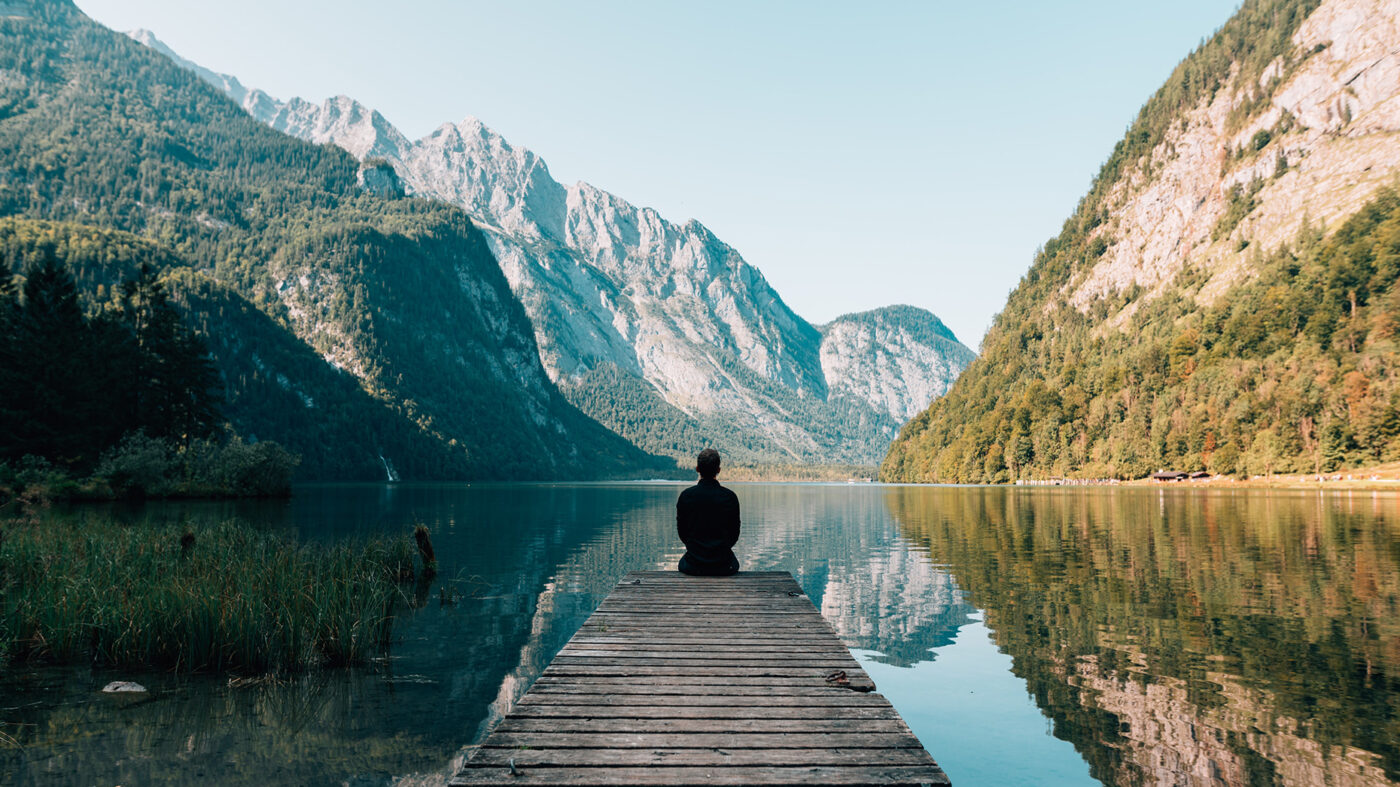 If you're striving to make a positive impact on your team as a leader, you have to take note of their energy — as well as your own. By focusing on breath work, staying centered and noticing subtle shifts, you can be a better, more thoughtful leader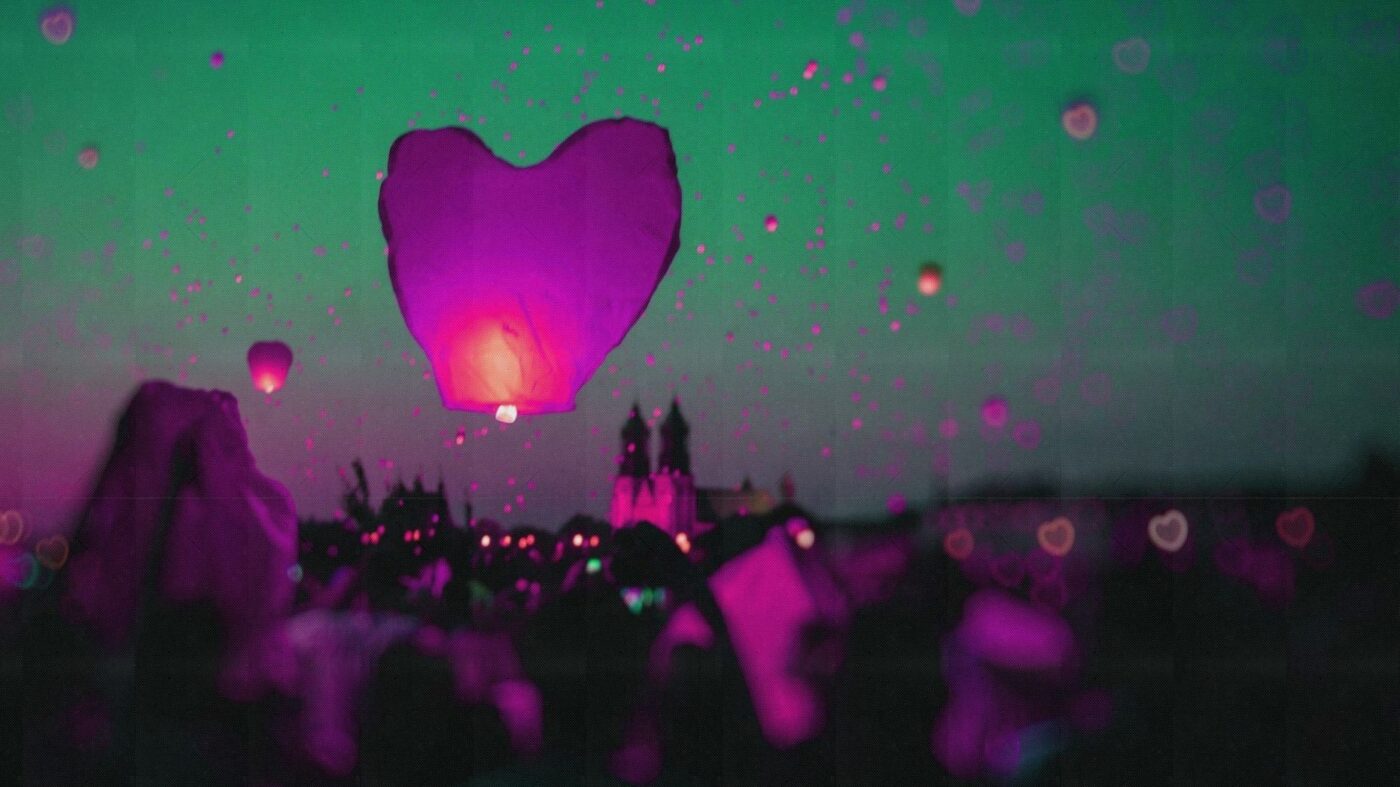 Using emotional intelligence to understand different personality styles is vital to creating and maintaining relationships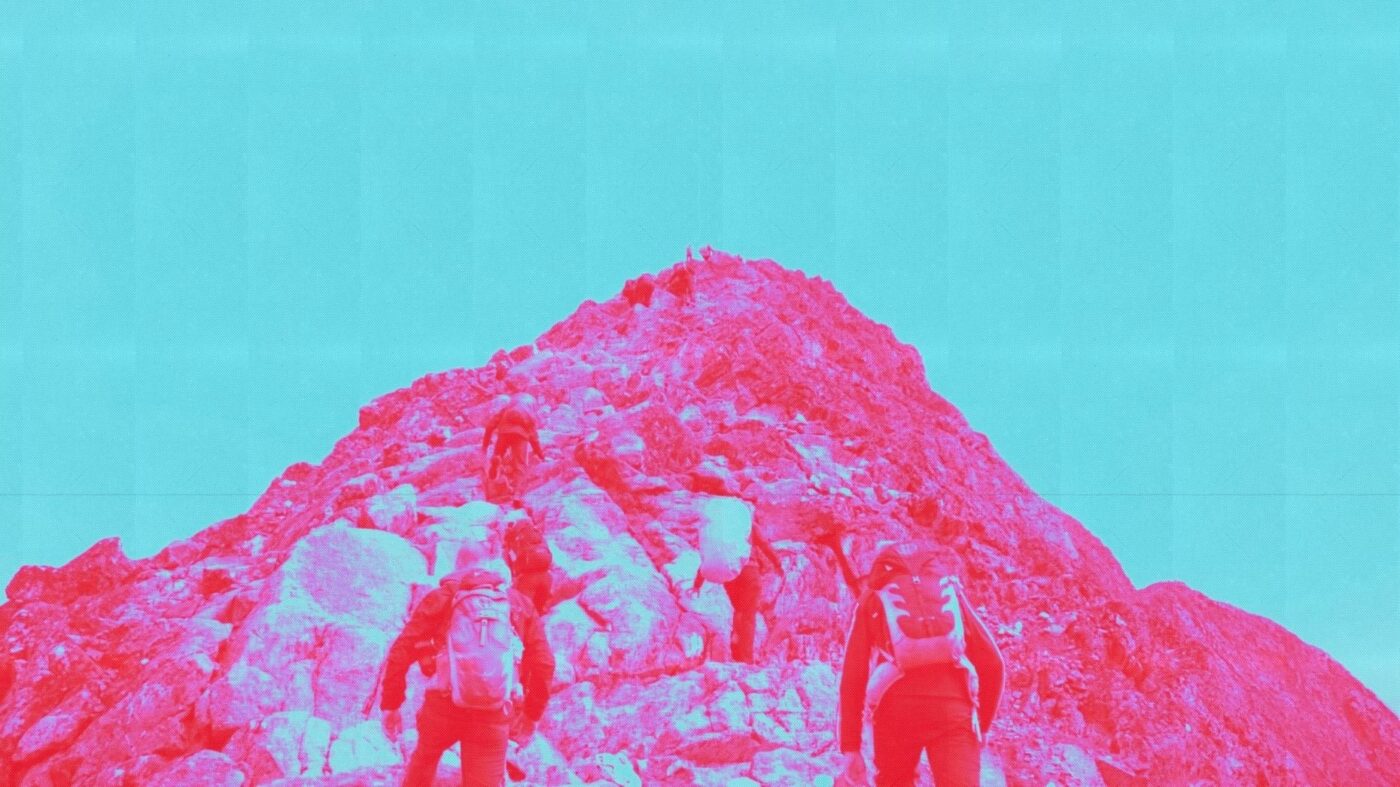 Being adaptable to change is what sets you apart from other teams. Here are some concrete steps for leading your team through the rest of the year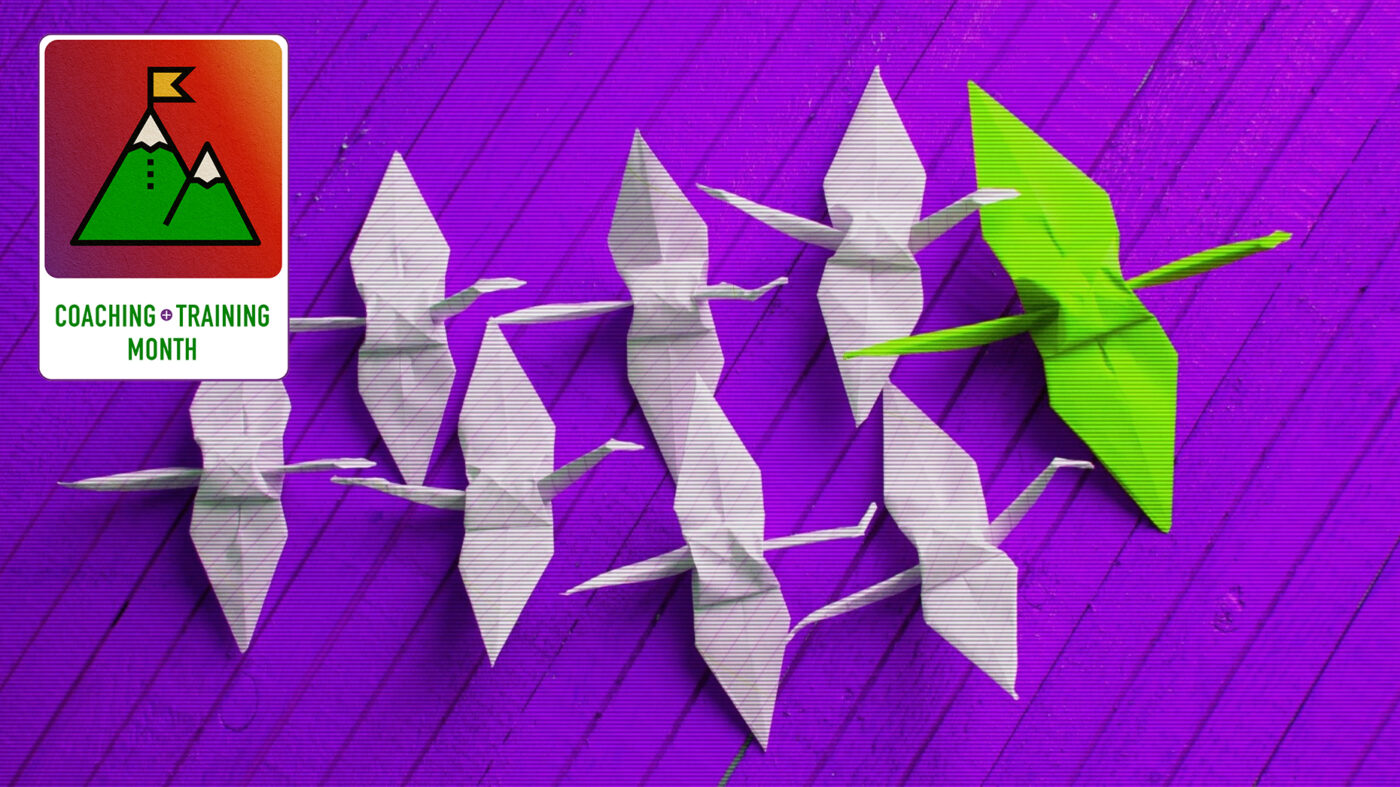 This time of uncertainty proved to be a true test for good leadership. As a leader, you should be stepping in and coaching your team to better adapt to this new landscape. Here's how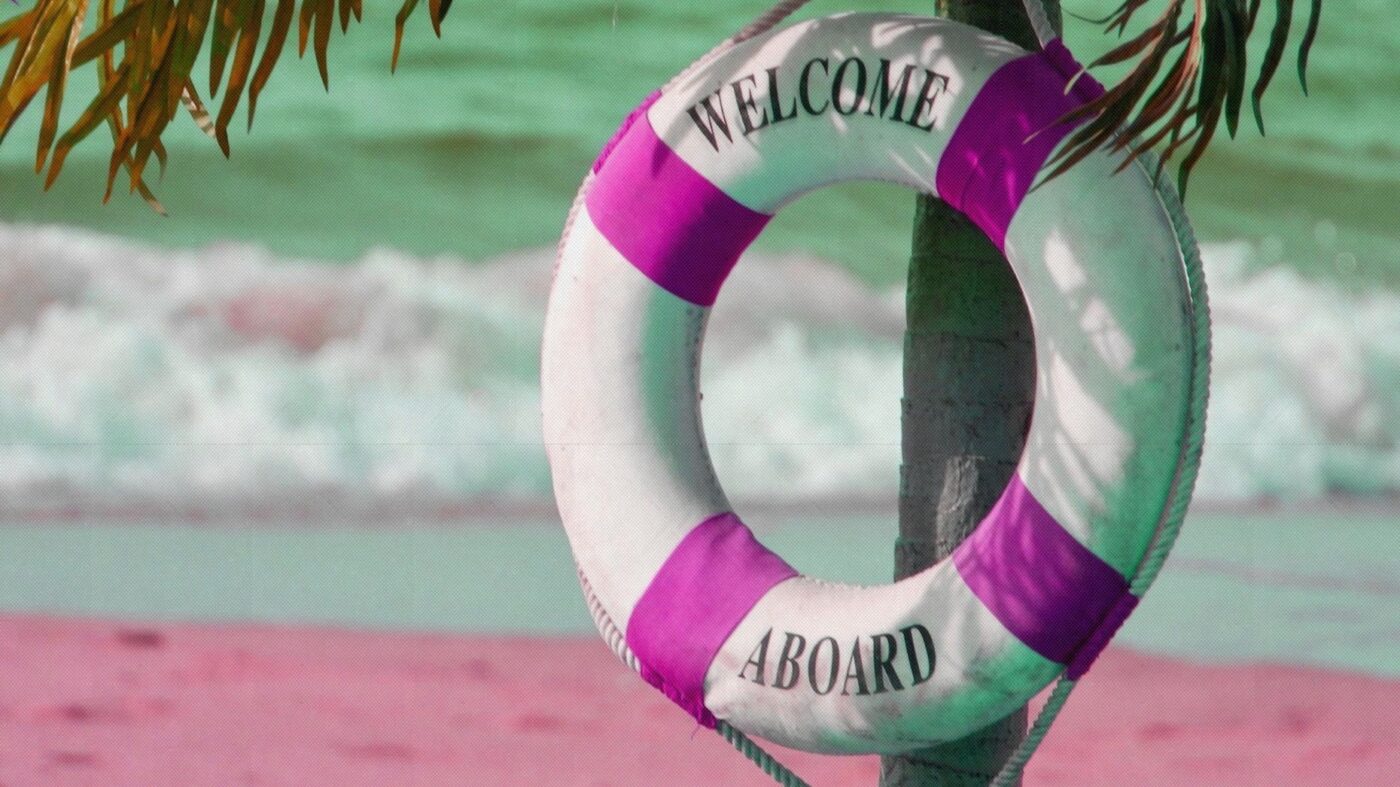 A strong onboarding program will help agents feel truly welcome and recognize that you put your agents' needs at the top of your priority list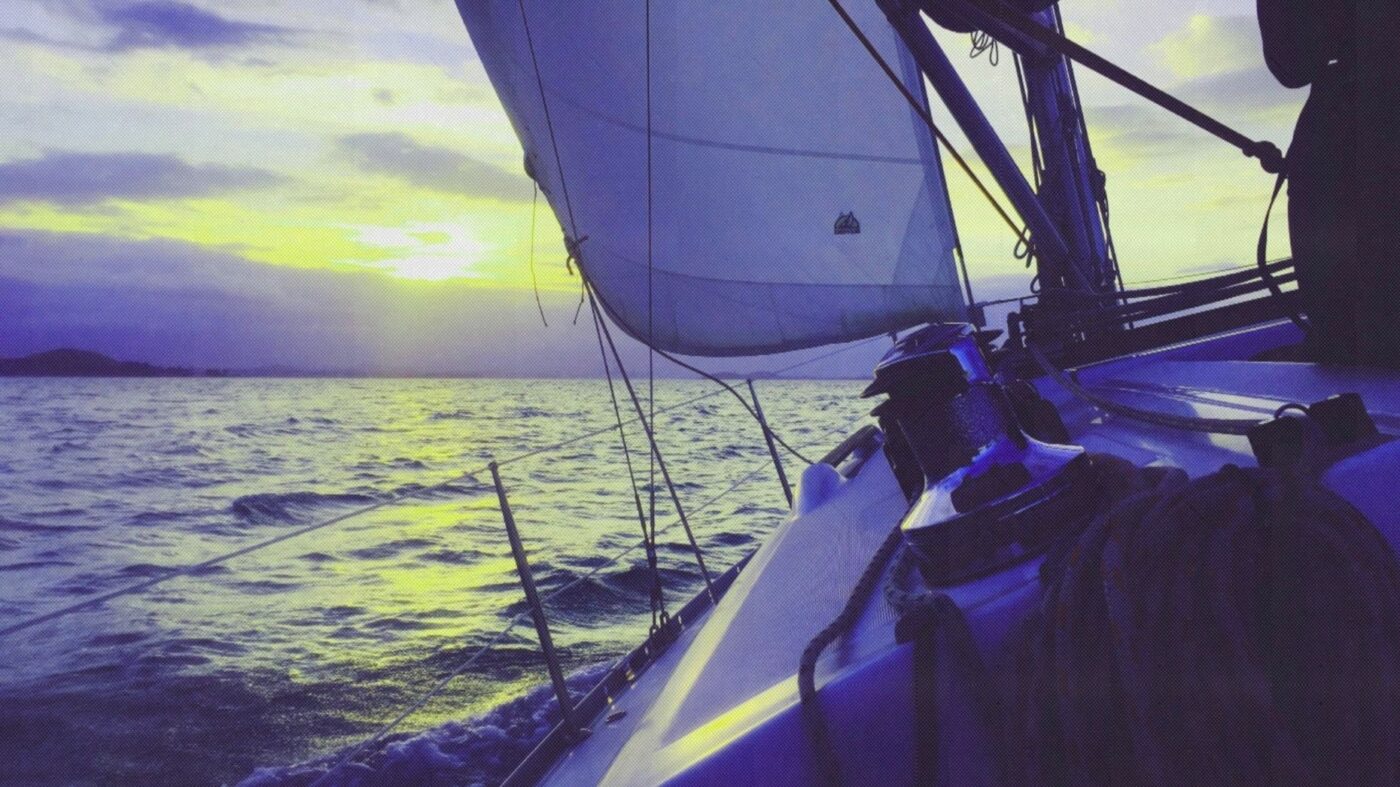 With a little creative thinking, honest conversation and self reflection, we can overcome what's ahead and look to a future with an unshakable financial model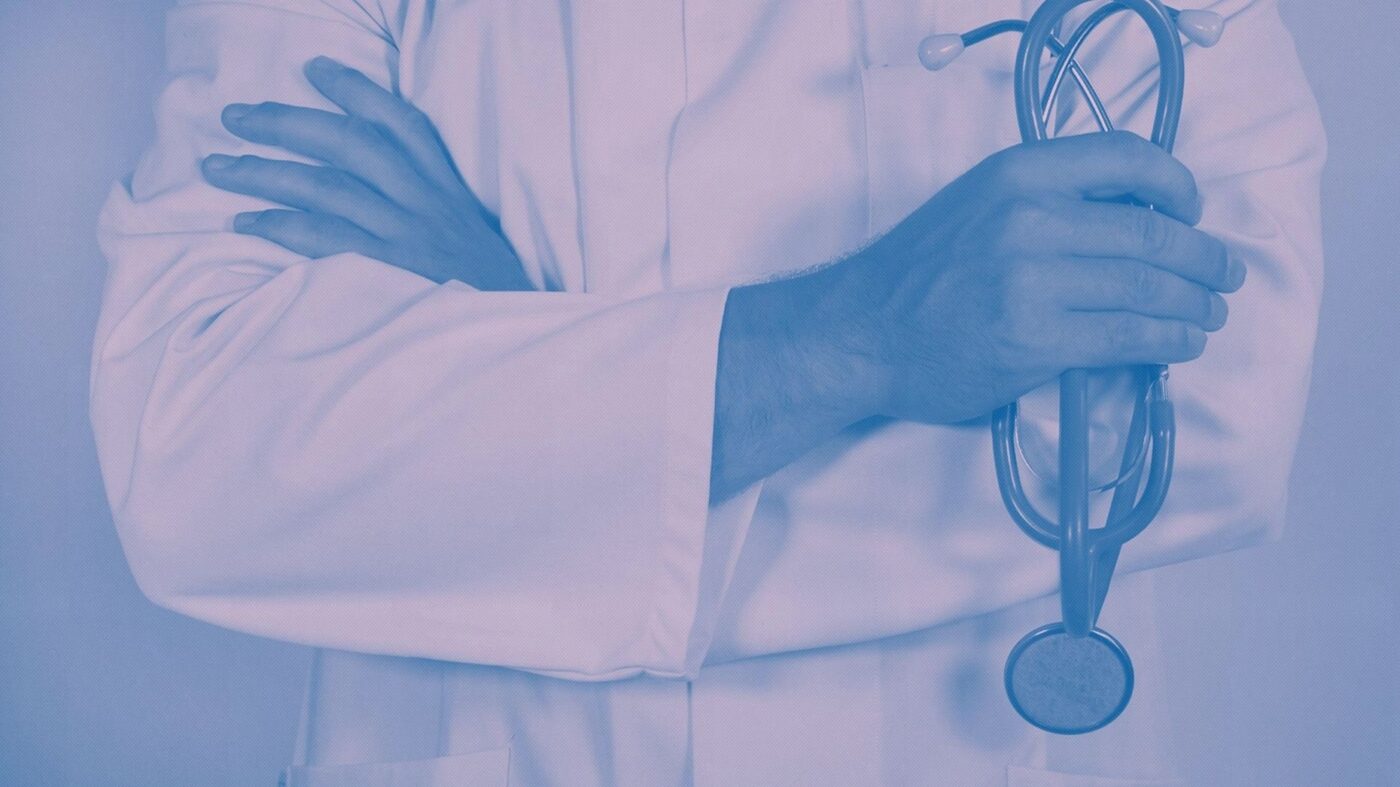 Opinion
Are you being treated like the professional you are? Here's what medical professionals know that many real estate professionals do not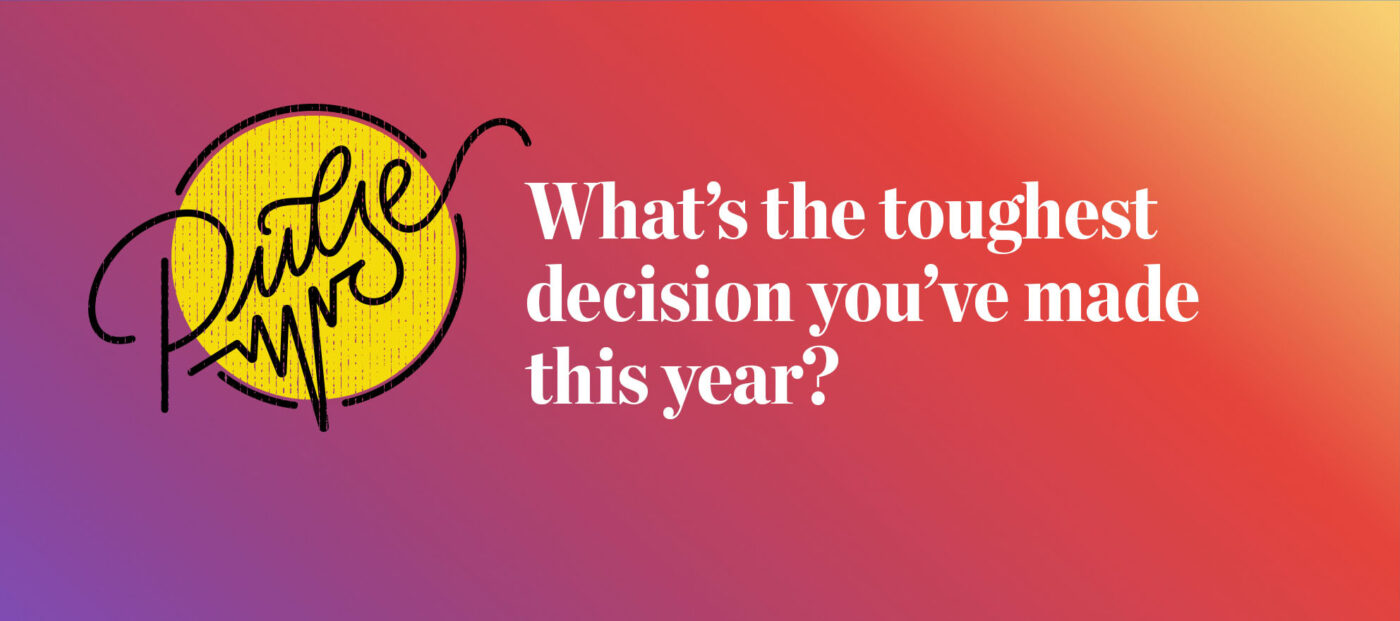 Last week, we asked you to share some of the tough calls you had to make this year in light of the challenges brought on by COVID-19. Here's what you had to say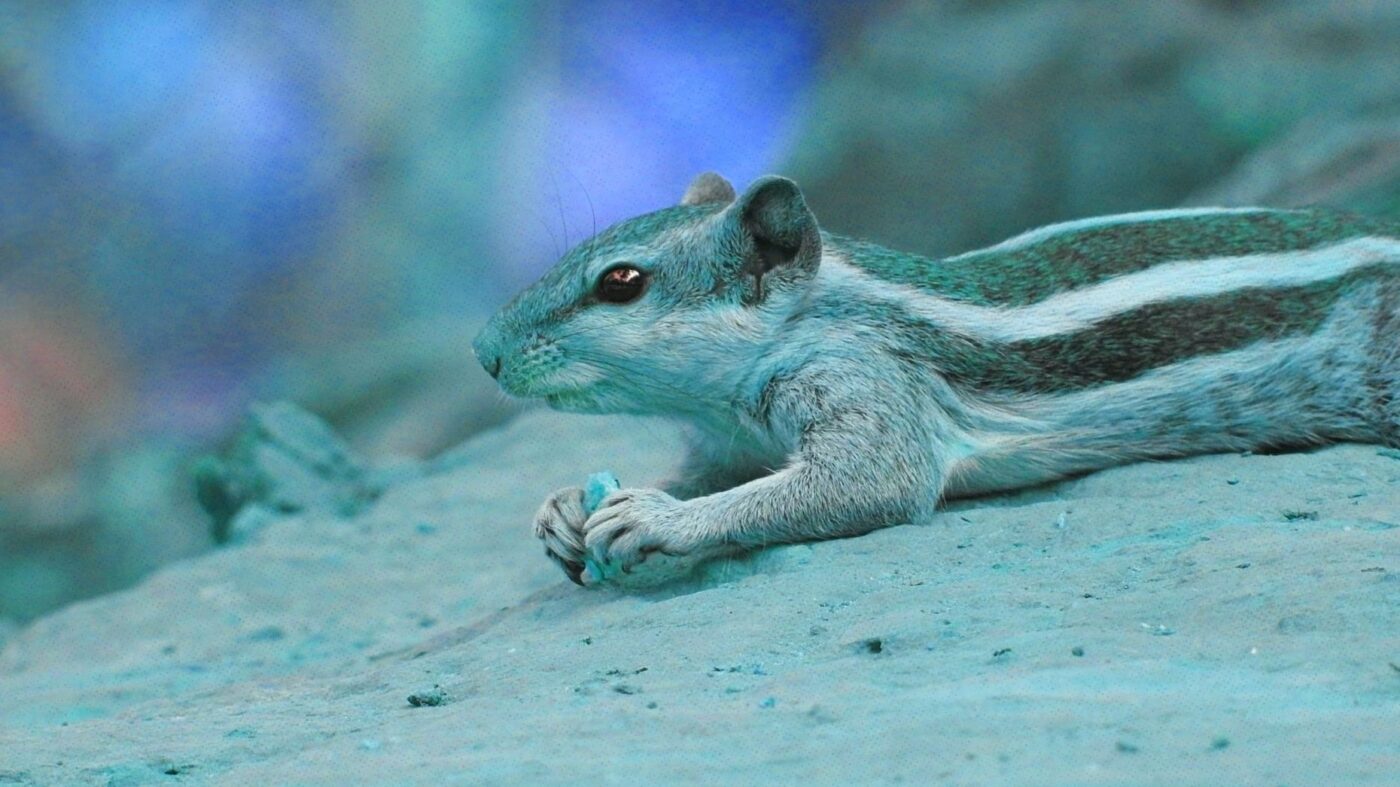 Opinion
The third quarter is winding down, but the market is still hot. If you're willing to dig deep, hold the line and keep your foot on the gas, you can ensure your business will have a strong fourth quarter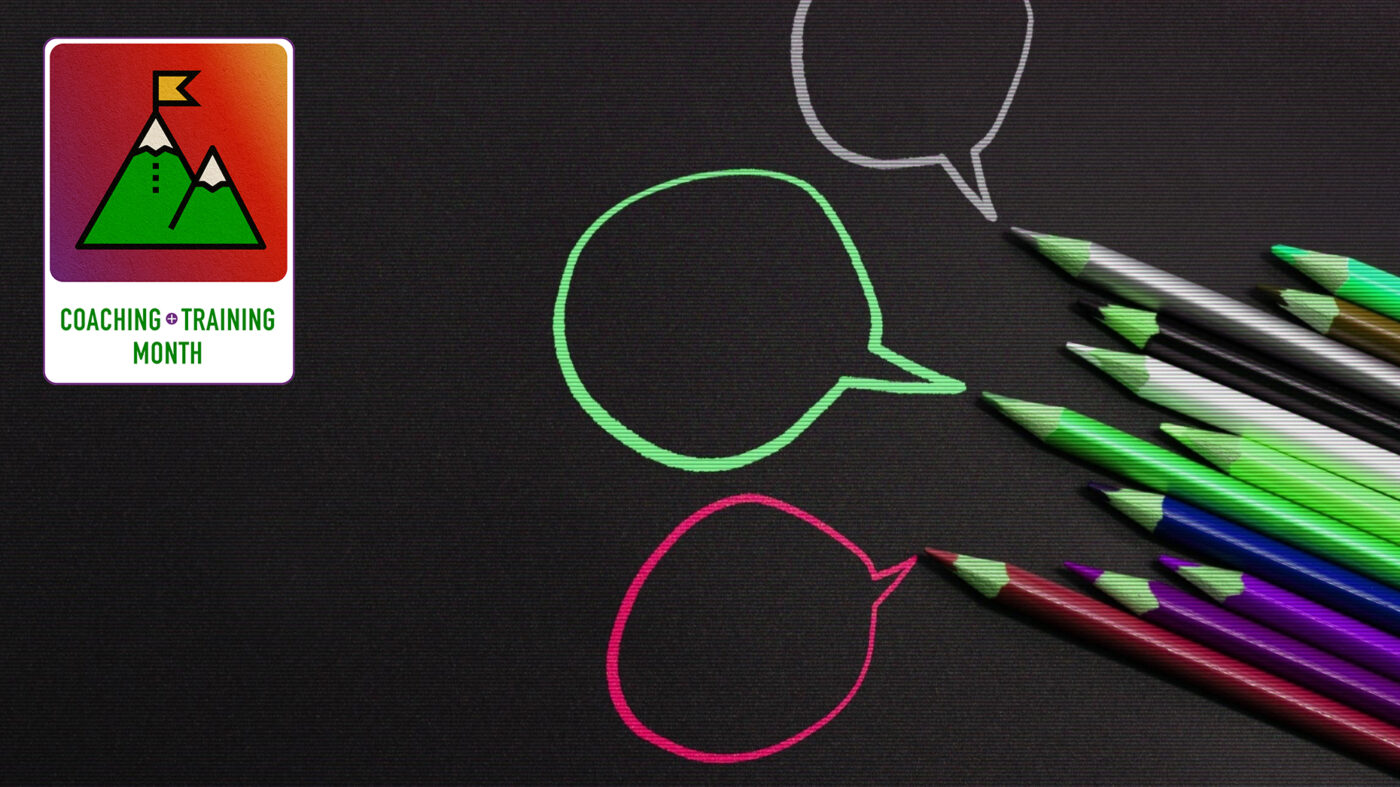 Good communication can make your team stronger and your clients more committed to seeking your expertise and services — which is why you have to get it right. Here's how to sharpen your communication skills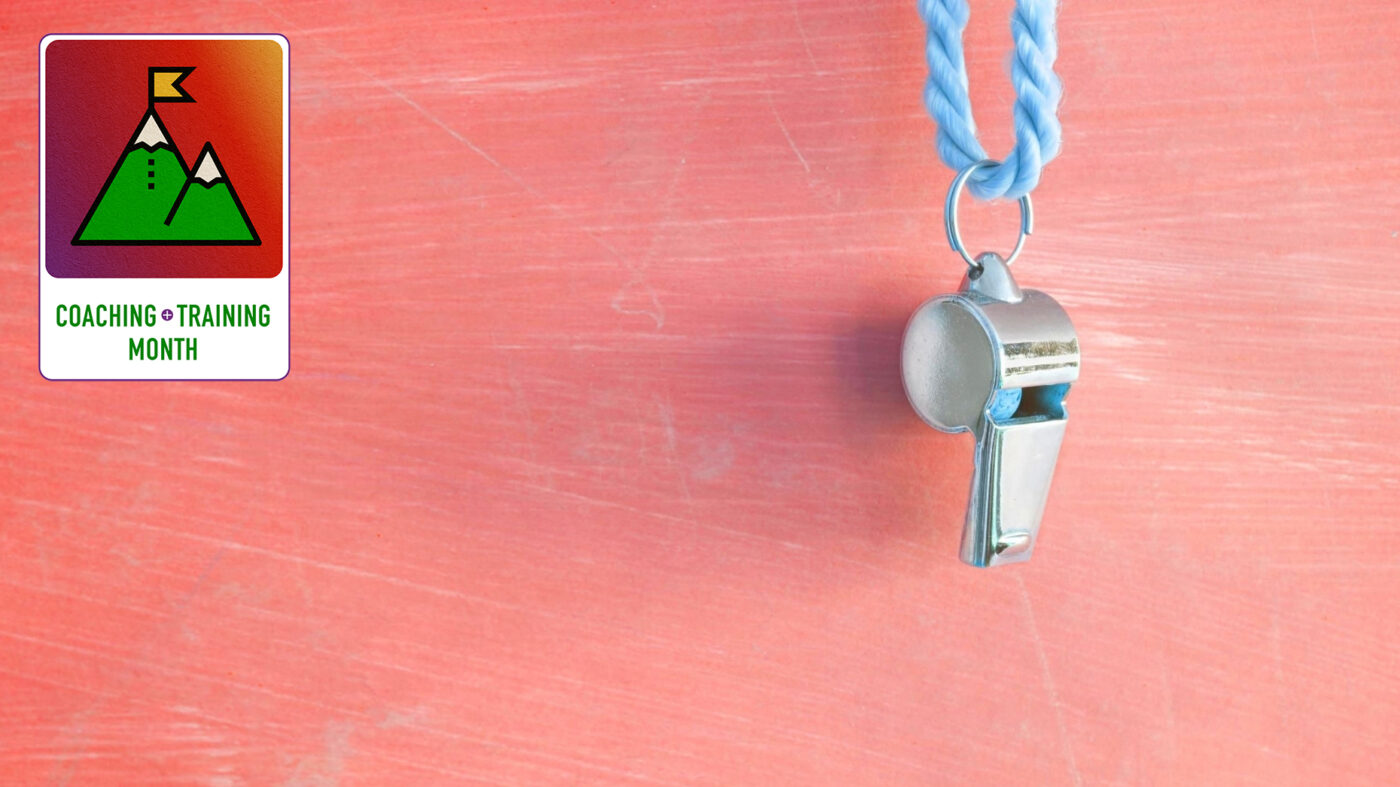 Coaching can help your team sharpen their skills, maintain drive and find focus, among other benefits. But how do you go about picking the right coach for the job? Here are a few tips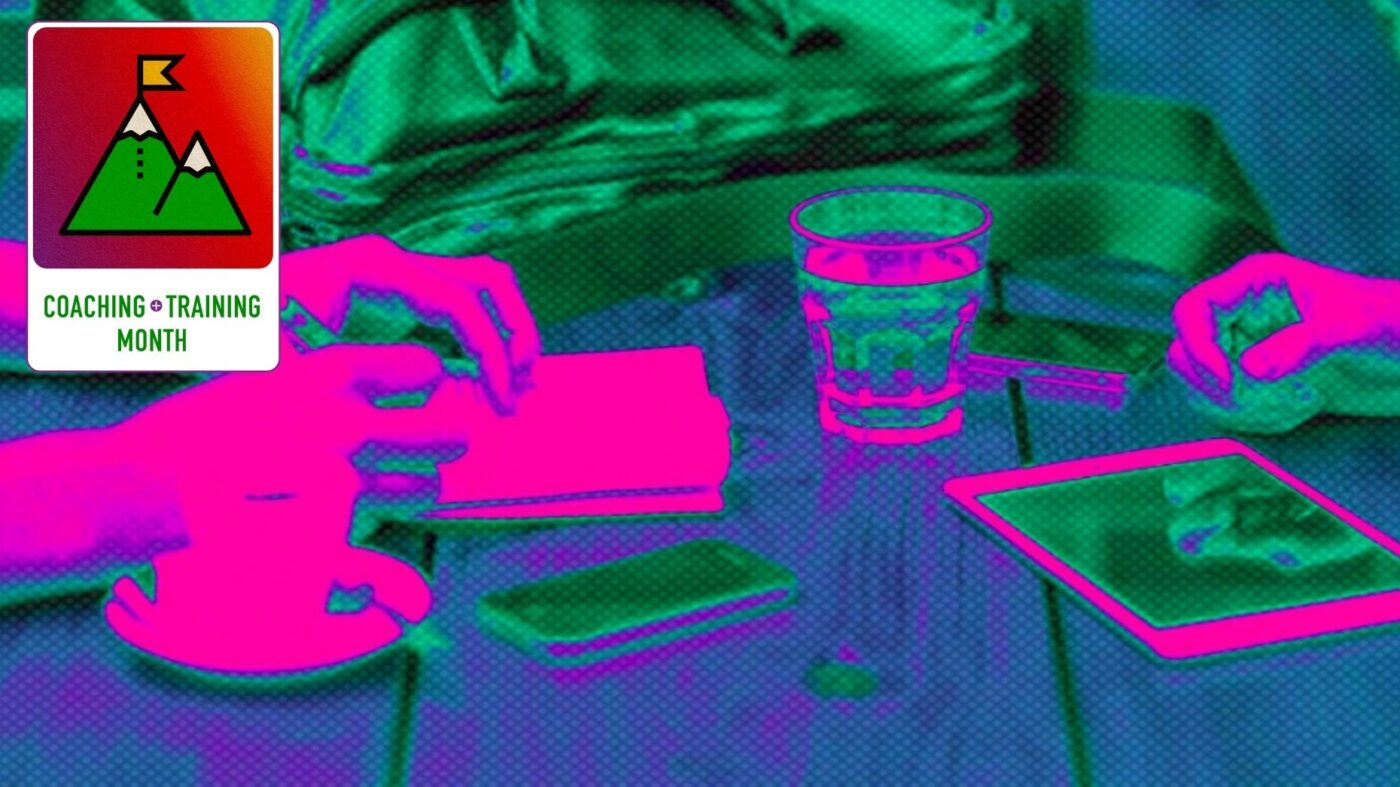 Opinion
Can you imagine Luke Skywalker without Yoda, Harry Potter without Dumbledore, or the Karate Kid without Mr. Miyagi? Everyone can benefit from coaching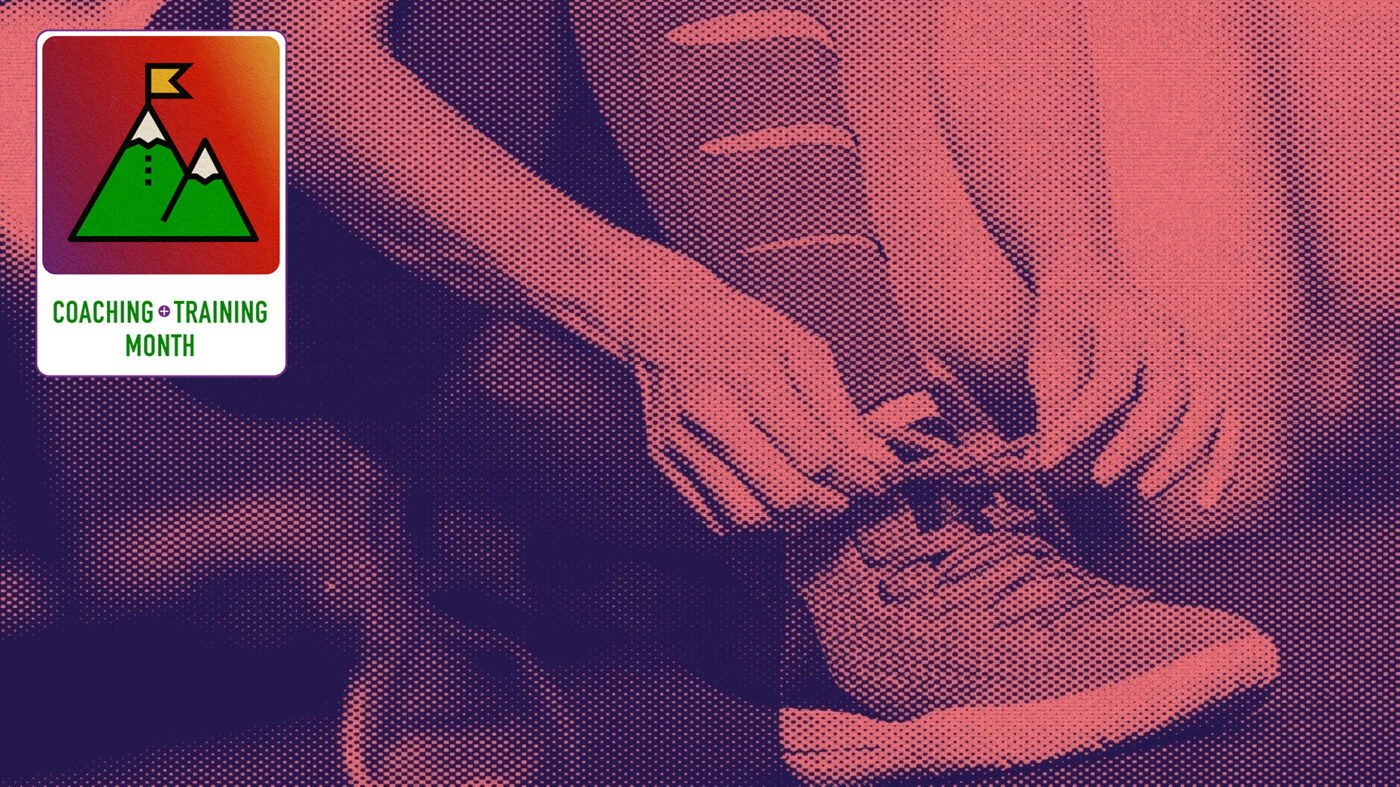 Right now, team members are wanting and demanding opportunities, and it's up to you to prepare them for success and ensure a high likelihood of return for the business. Here's how to do that with training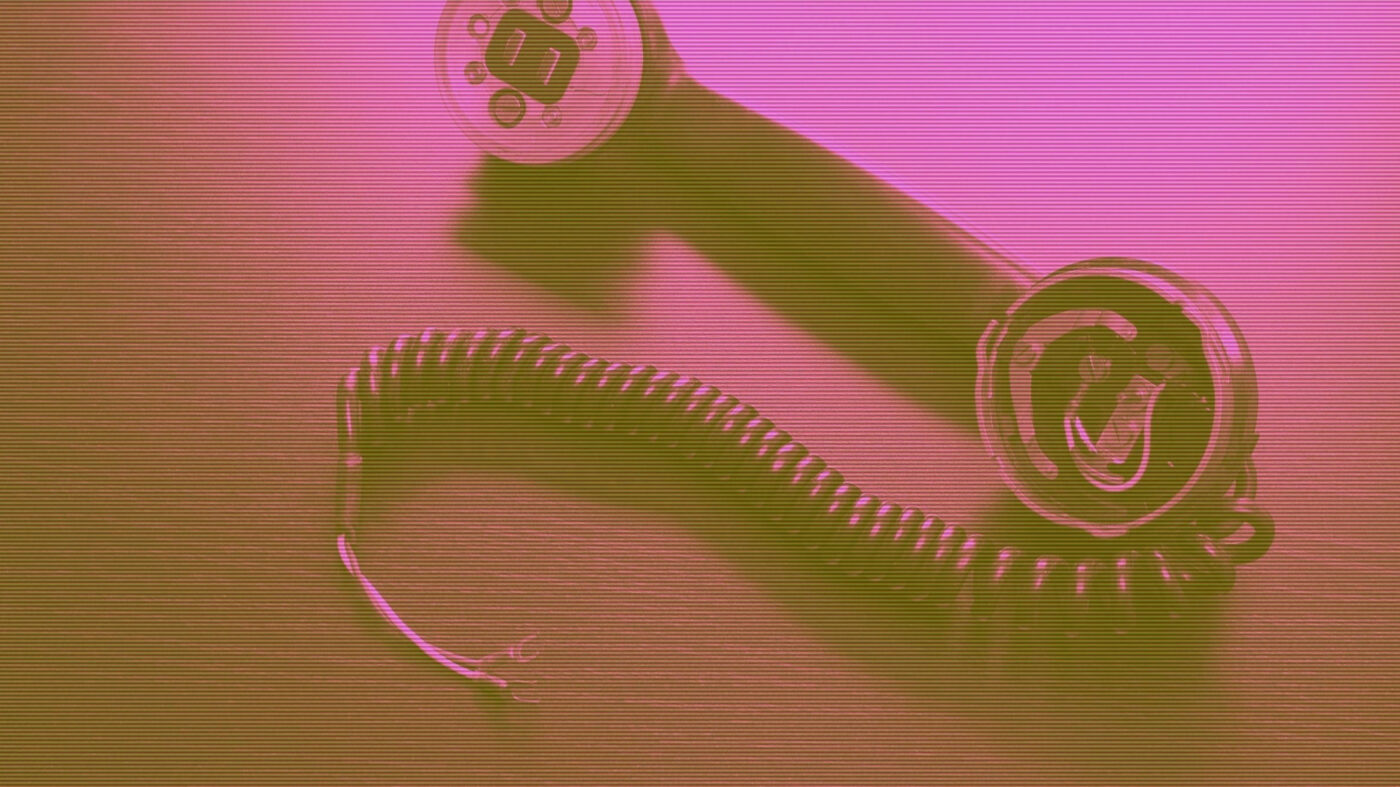 Although some agents sing the praises of being in a team environment, Teresa Boardman isn't impressed. Here's why she would rather work with an experienced solo agent versus a team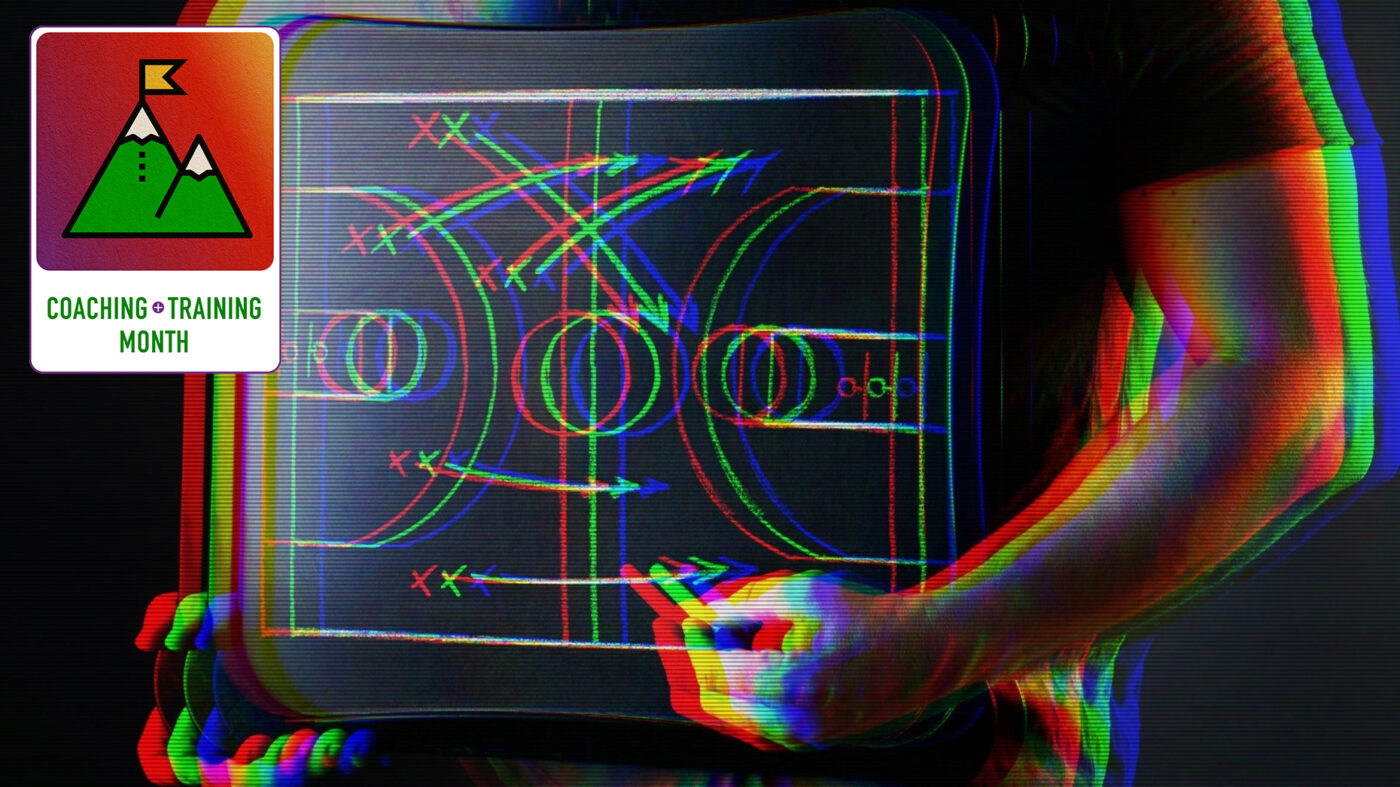 There are many ways to coach a team to success, even in this fast-paced environment that constantly demands new skills. But really good coaching boils down to these three factors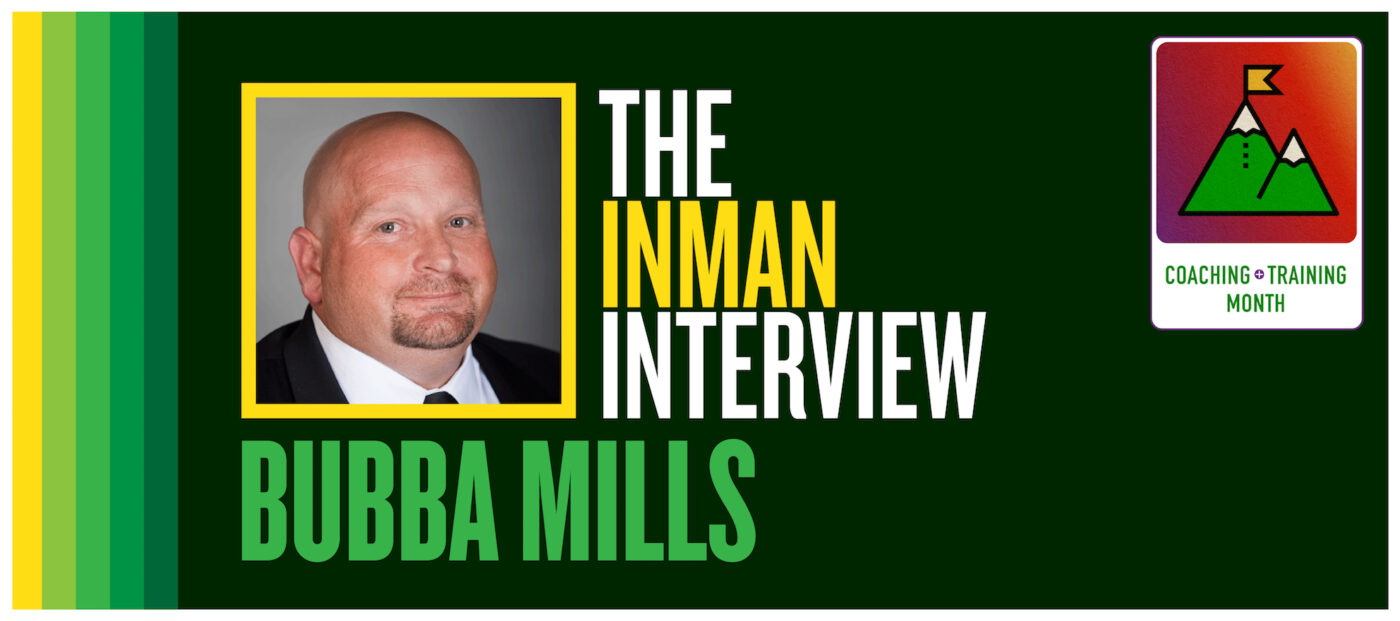 Bubba Mills, the CEO and owner of Corcoran Coaching, talks to Inman about why it's more difficult to double production once an agent hits 100 sales in a year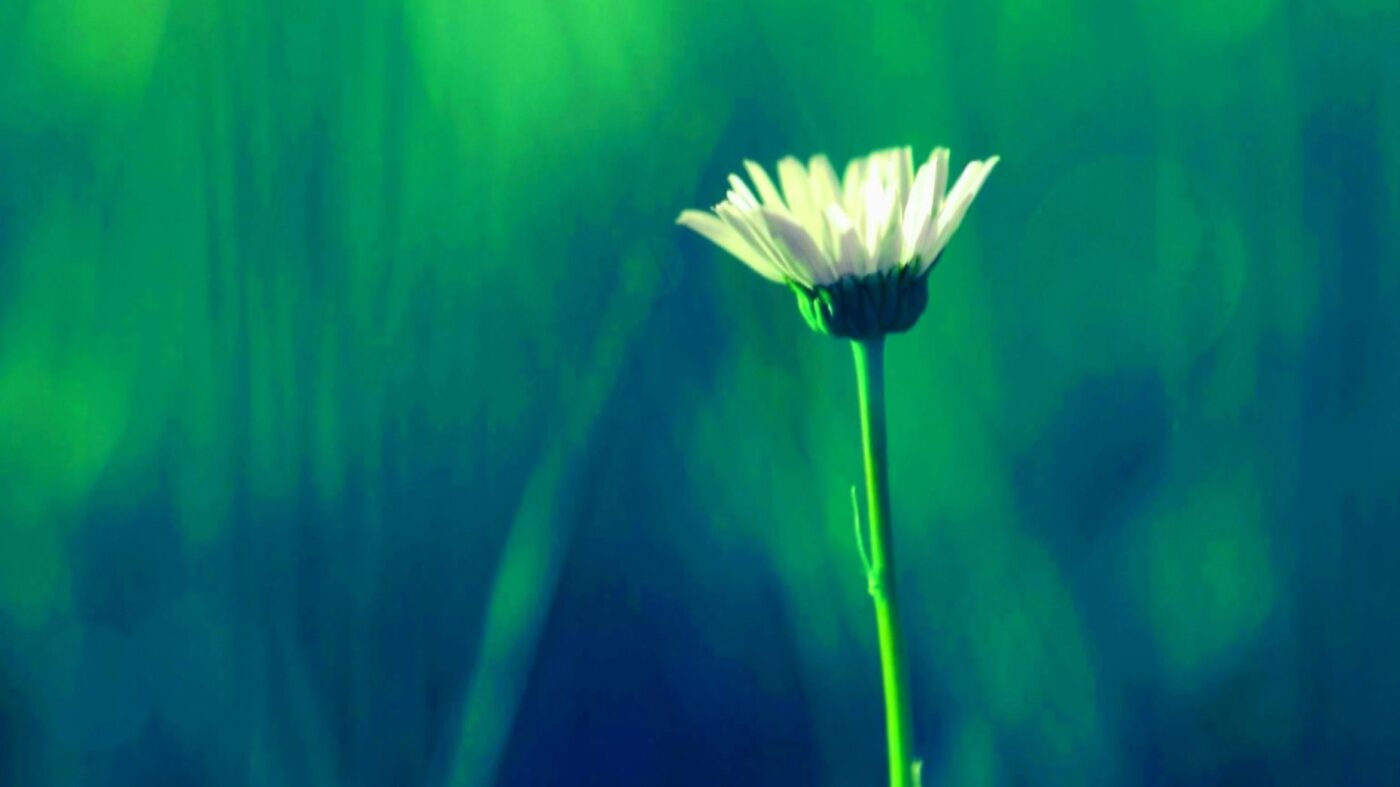 Opinion
By being present and helping along the way, you have the opportunity to show your future leaders that a broad view and understanding of the business will aid them in the future to succeed in whatever they endeavor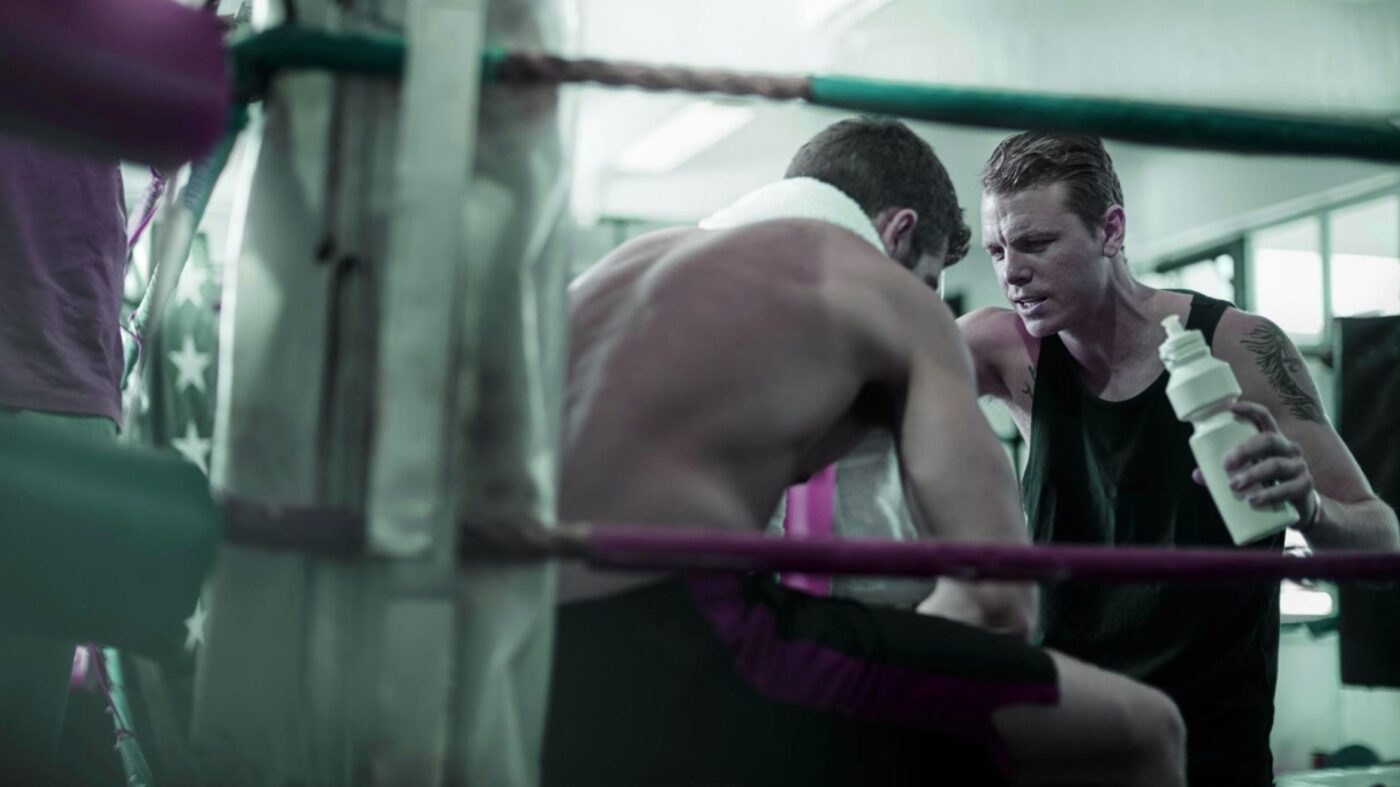 Opinion
The truth is: Coaches guide you on your growth journey, no matter where you are starting from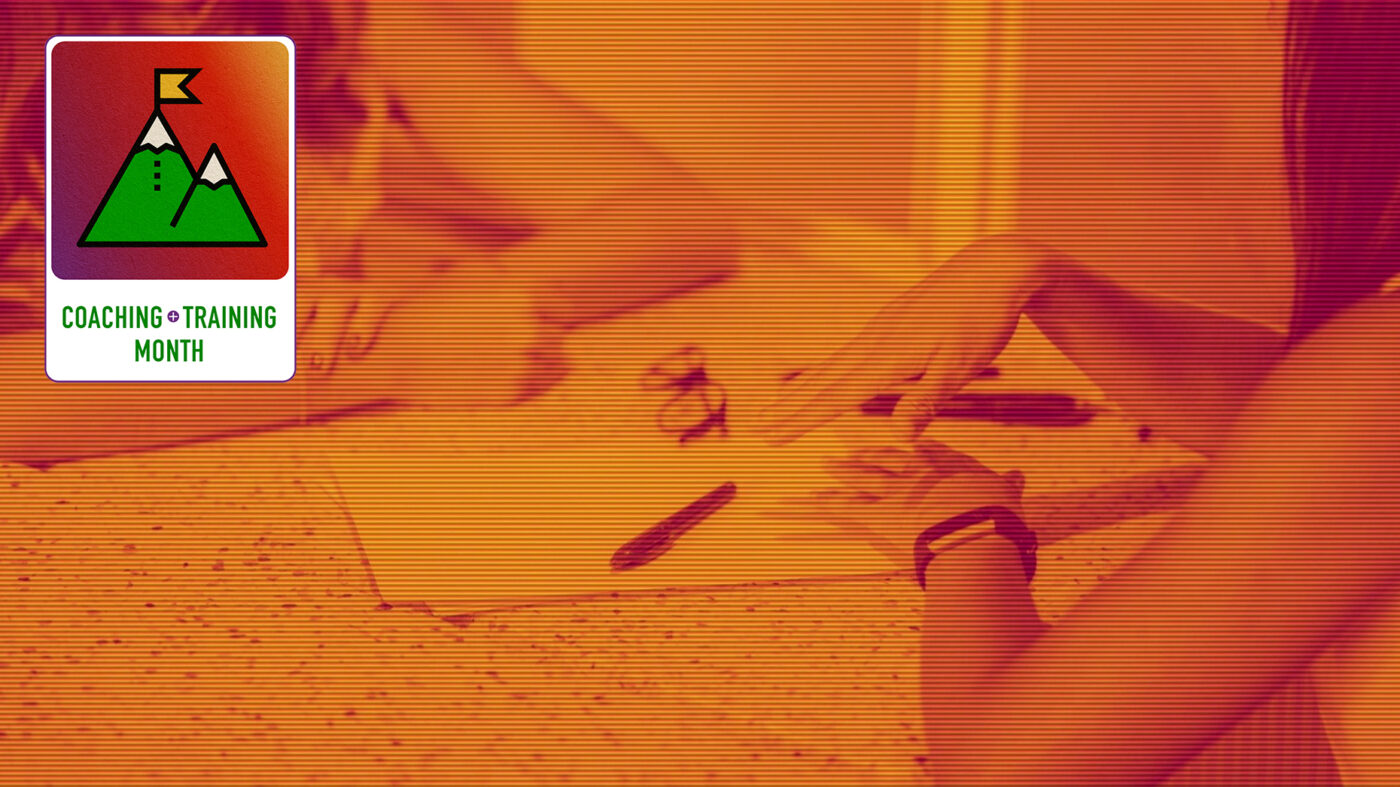 If you're in the position of leadership, coaching your agents is an essential part of the job. It's also what will help propel them to success. Know how to do it well by sticking to these techniques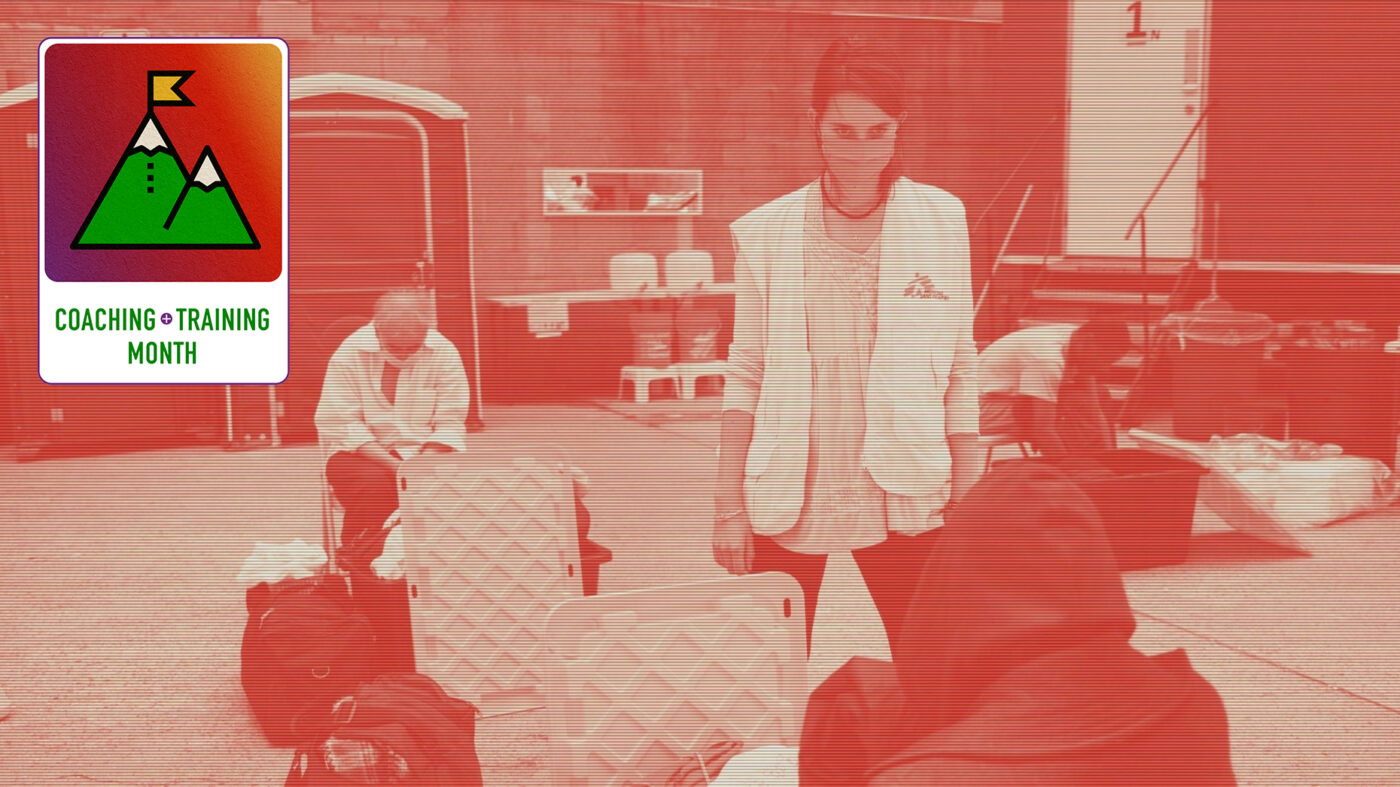 Doctors Without Borders is a unique organization doing much-needed work around the world. But the lessons of leadership apply to every business in every industry. Here's what one real estate professional learned from MSF about building a relationship-based business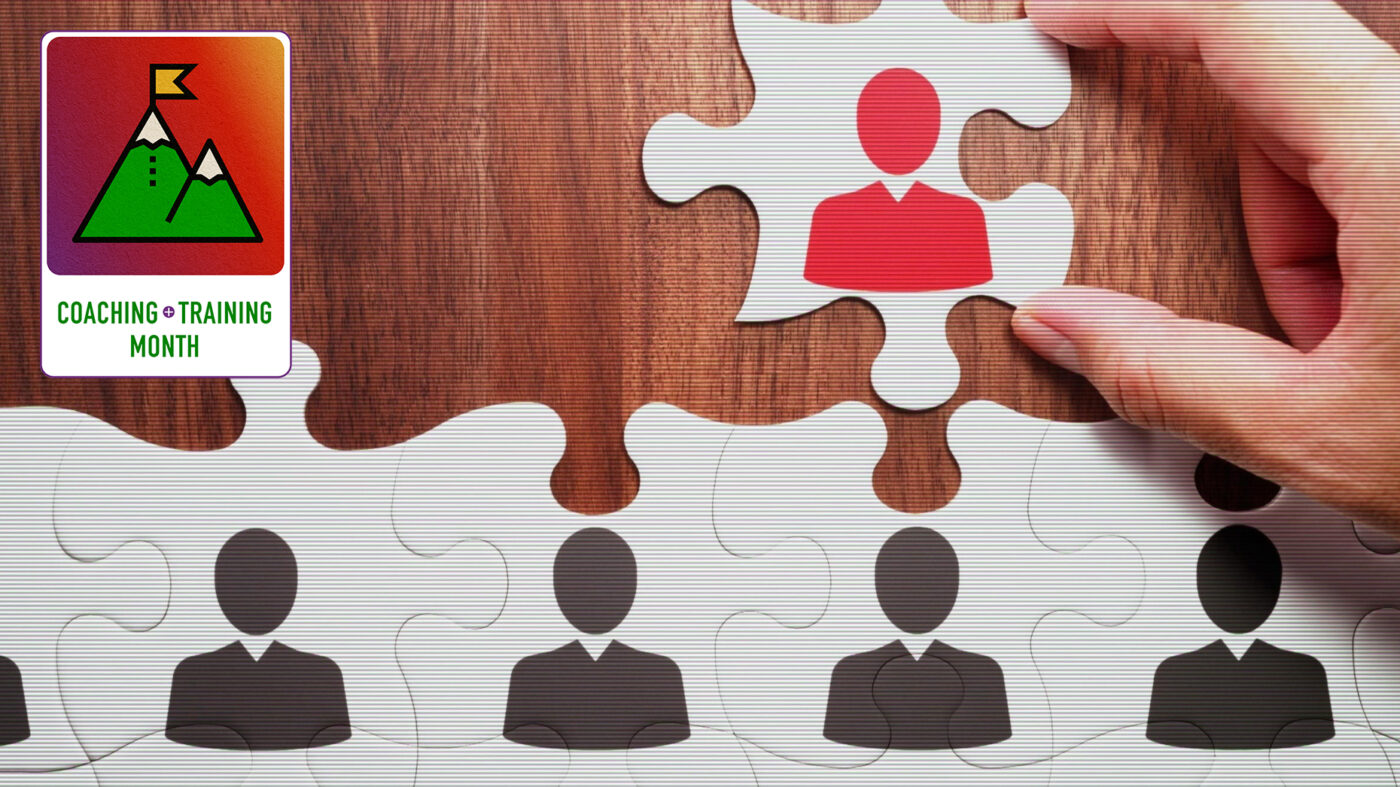 As a team leader, you have a responsibility to guide your team from panic to assurance — especially in challenging situations. That's why they look up to you. Here are a few strategies to help you be the supportive leader they're looking for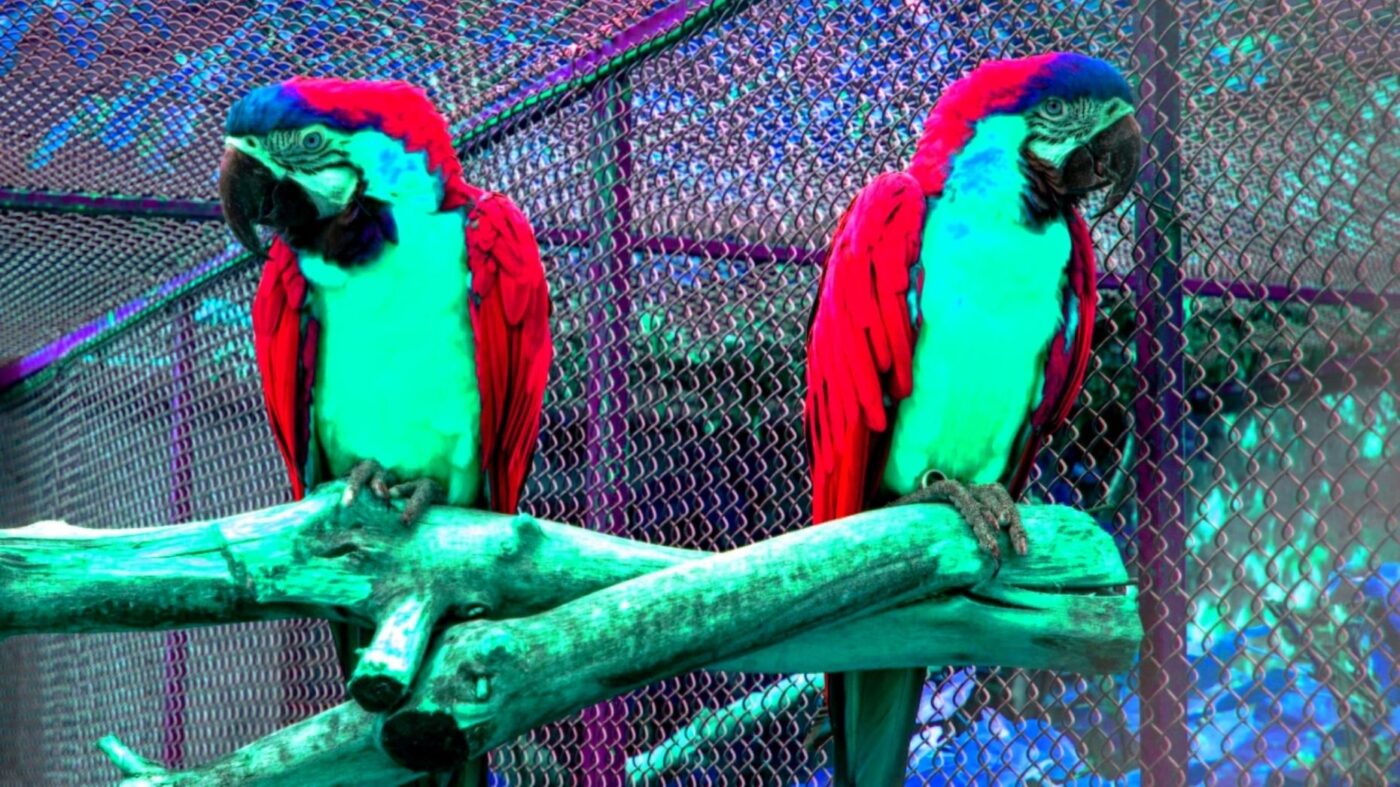 Opinion
Effective leaders understand that conflicts will arise, and they can effectively channel that energy into positive solutions that foster a healthy team. Learn how to use conflict to propel your team forward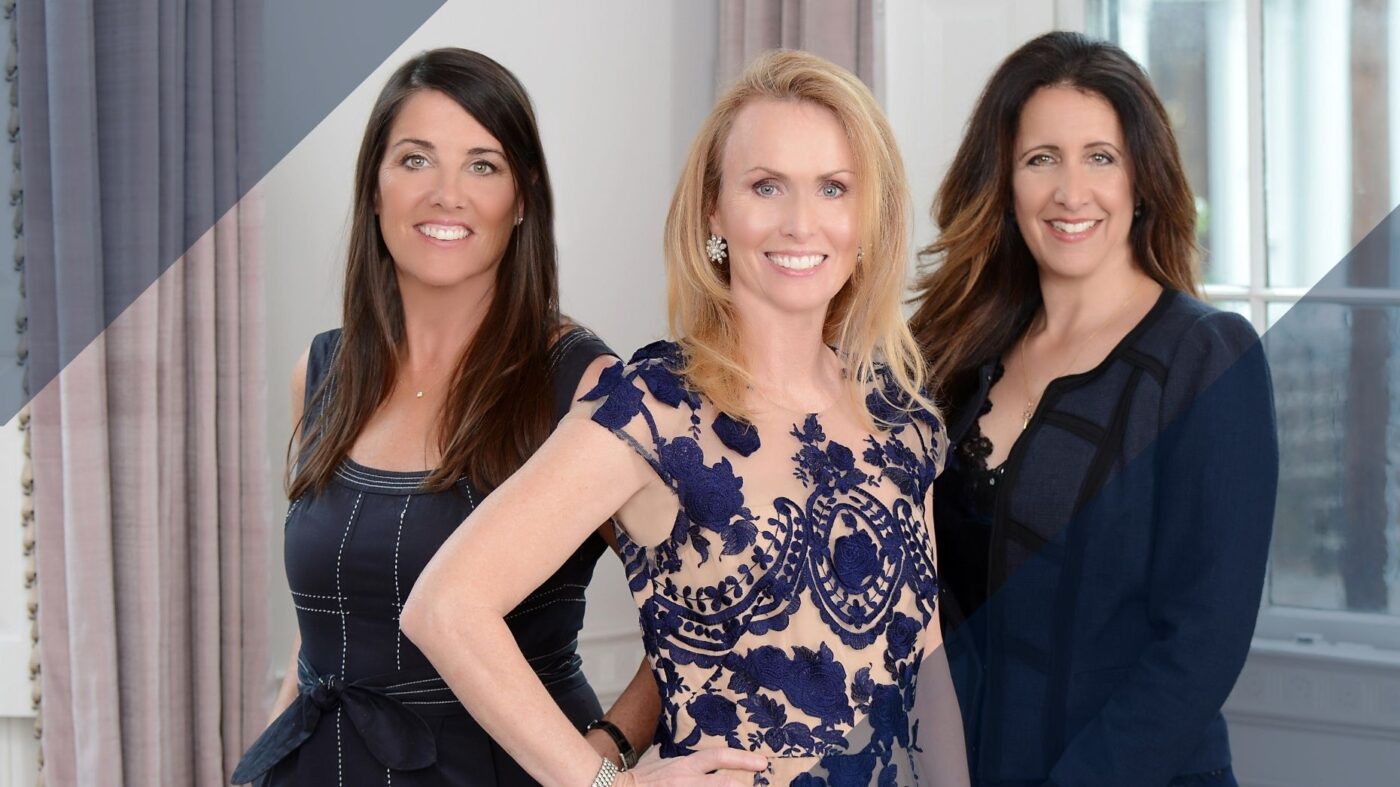 Find out how the brokers at Charleston's Maison Real Estate put their collaborative approach to work for buyers and sellers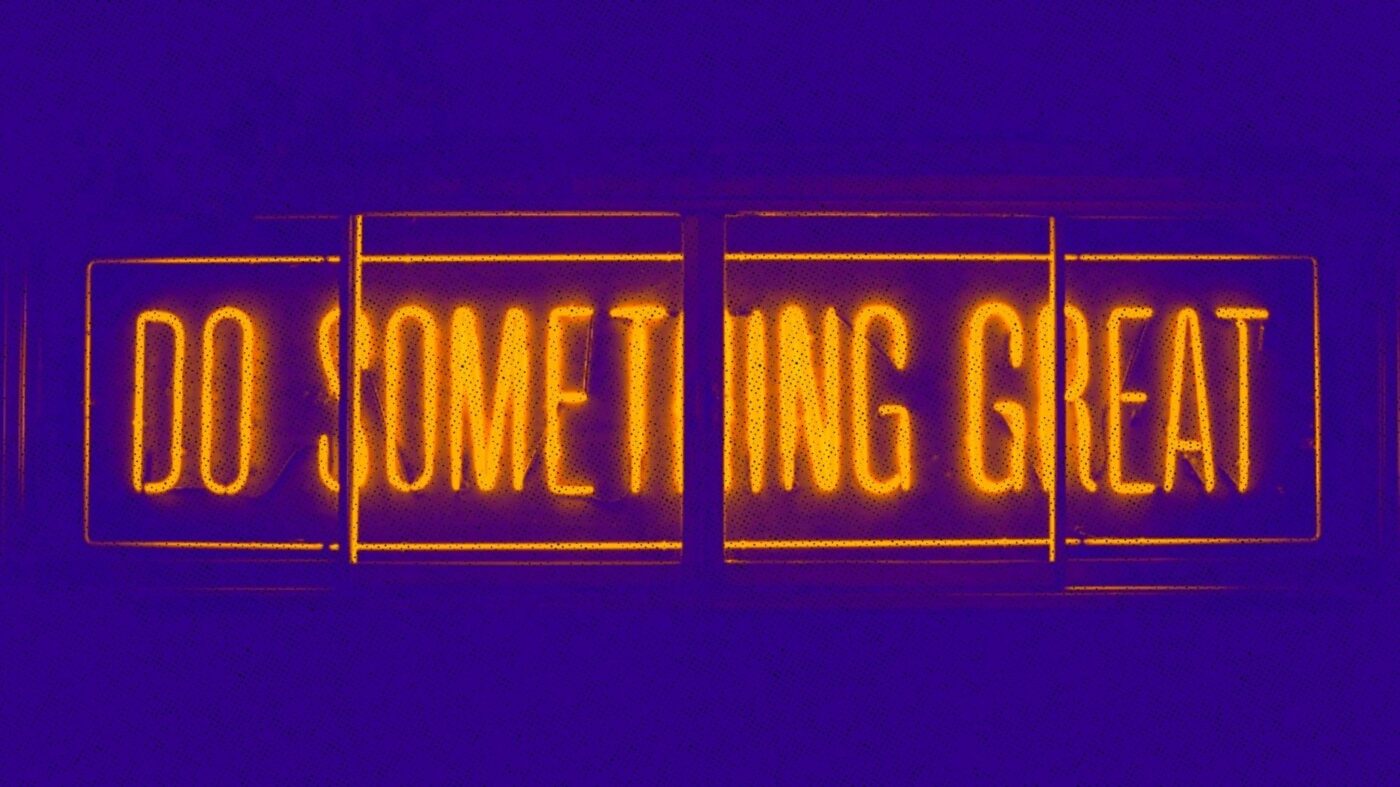 Once you've made that shift from an individual contributor to leader and committed to your leadership journey — you can no longer focus only on your results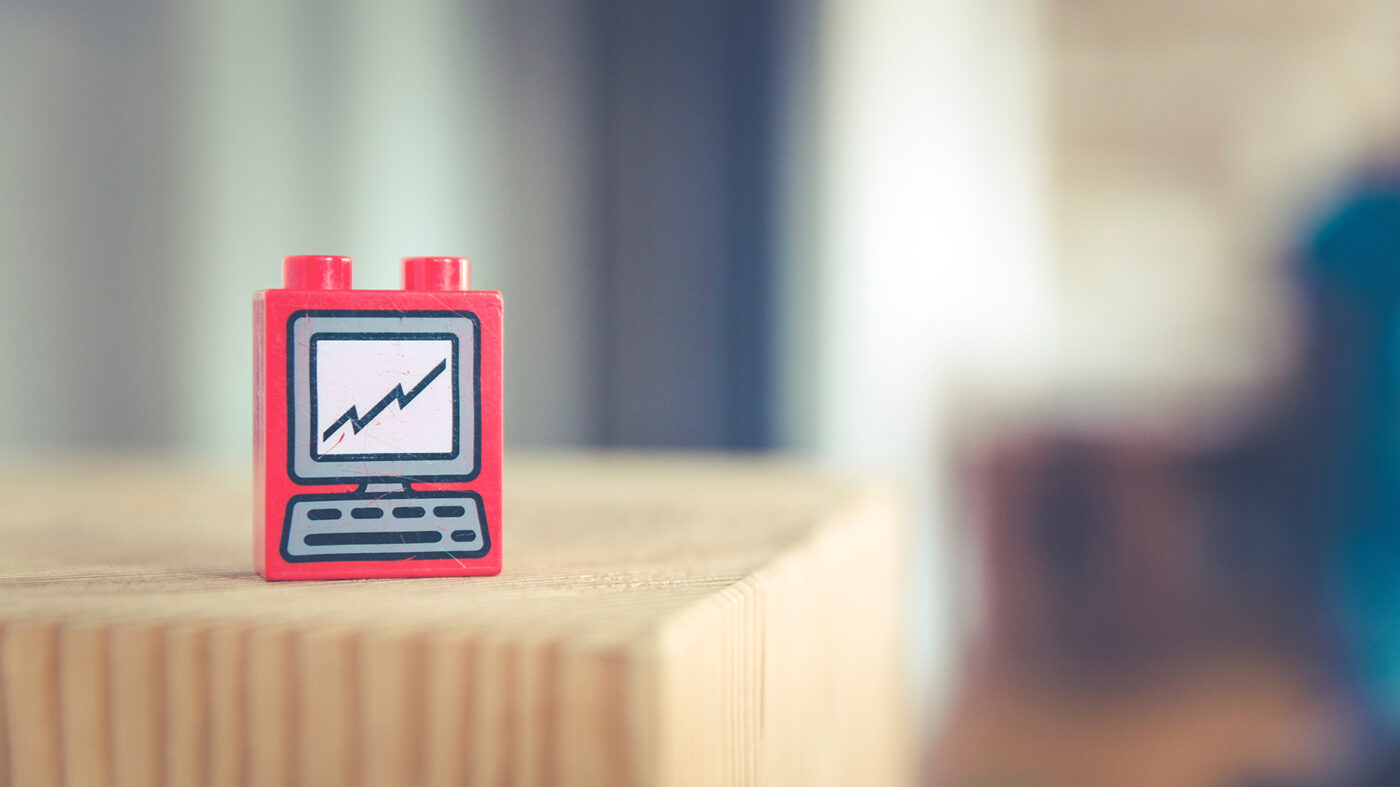 Opinion
Apps that focus on only one aspect of the sales funnel are rare. ConnectNow is a value-add web and mobile app for capturing leads quickly and connecting to any CRM or source you use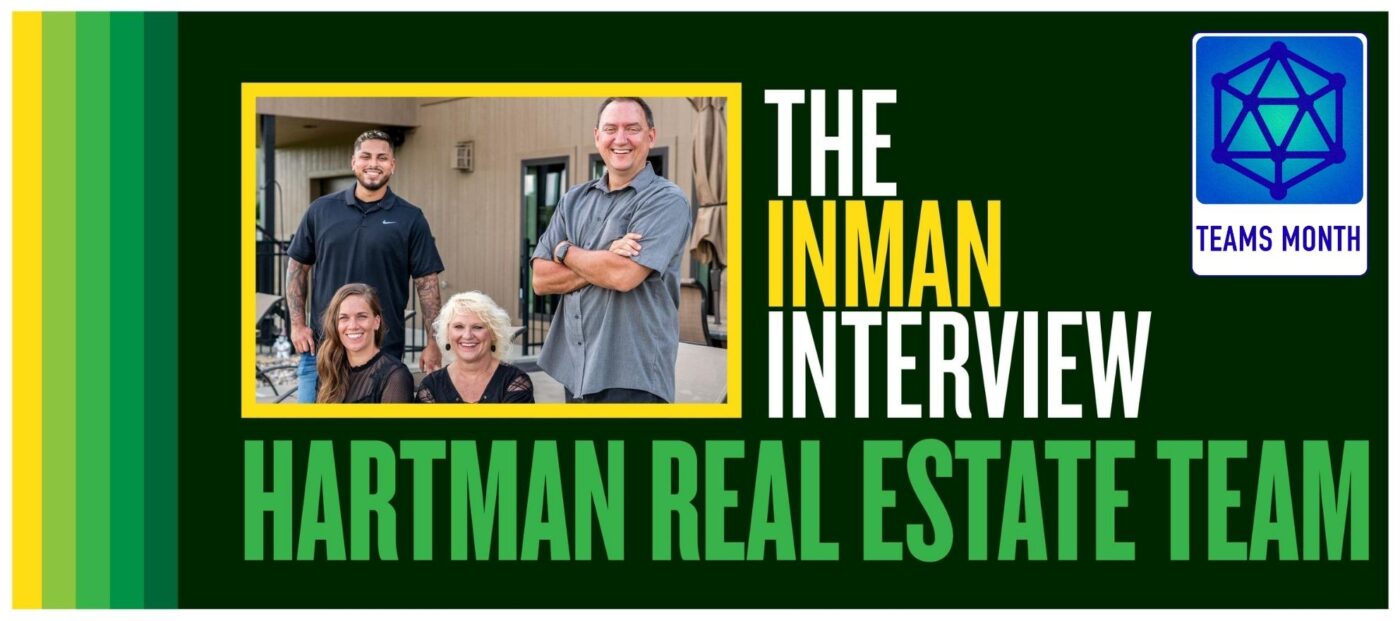 In February, when the Missouri-based Hartman Real Estate Team made the decision to come together, they had no idea they would launch their team while sheltering at home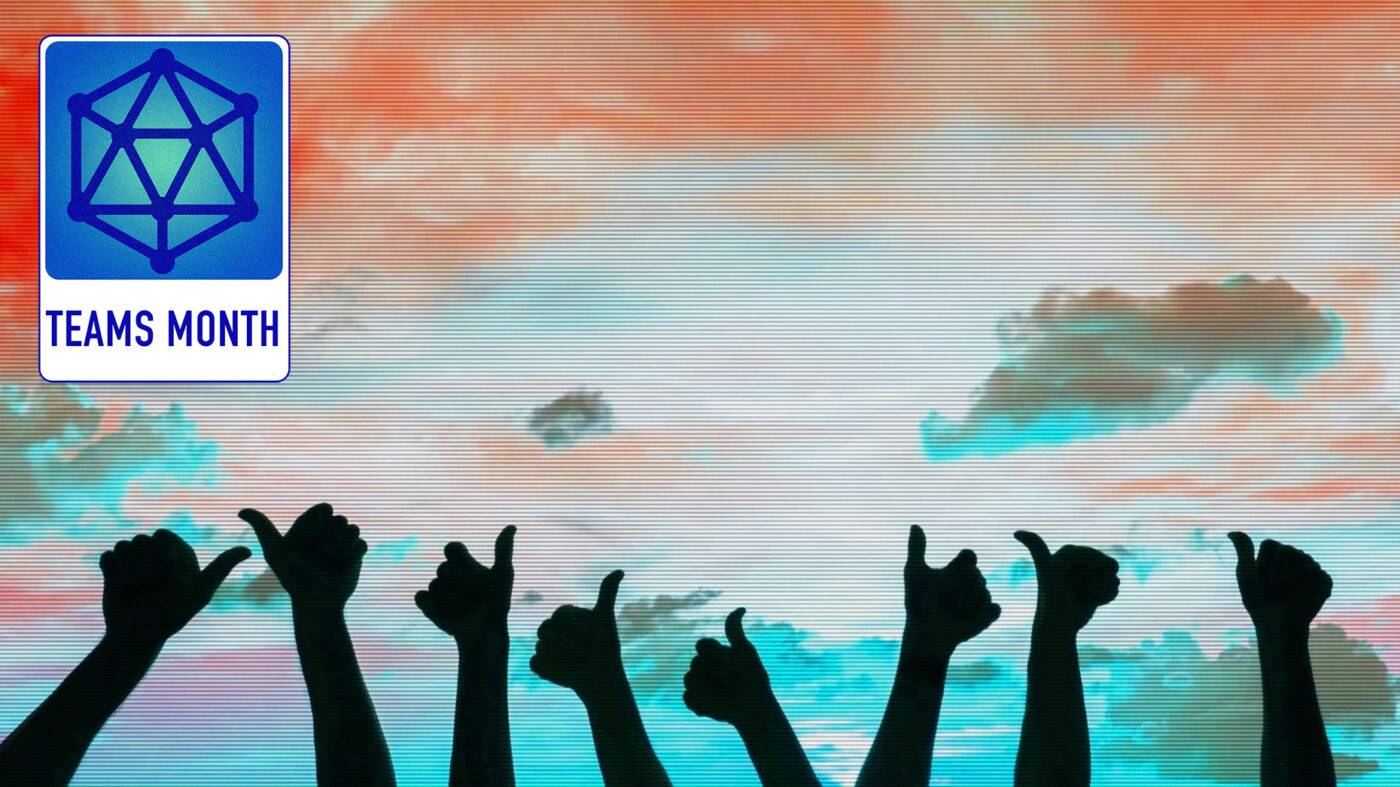 Given everything that 2020 brought on, it's understandable if your team members are feeling a little down and unmotivated. So, here are a few tips to help perk up your team and nudge them to achieve their goals for the year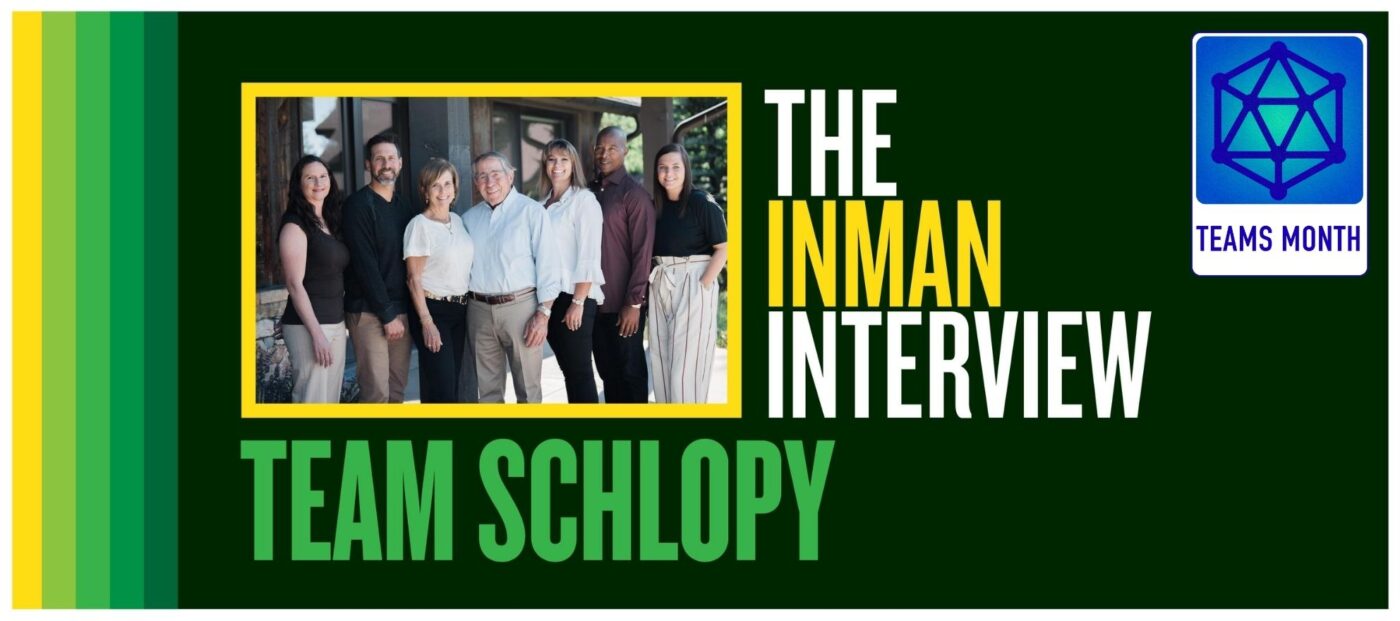 Team leader Marny Schlopy of Team Schlopy at Coldwell Banker in Park City, Utah, shares how her team and niche market have been impacted by the pandemic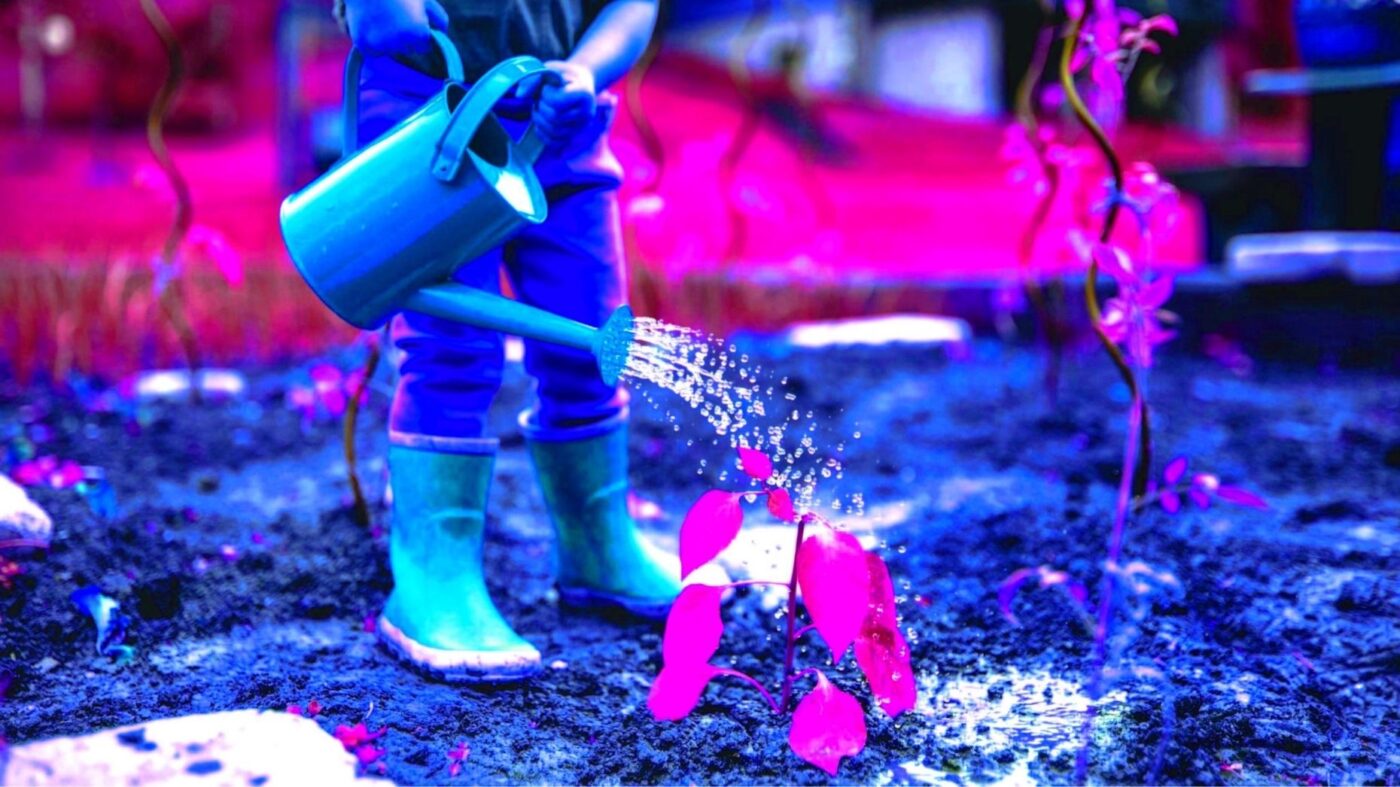 10 team leaders, 10 short videos, 10 strategies. Tune in to learn what's working for top teams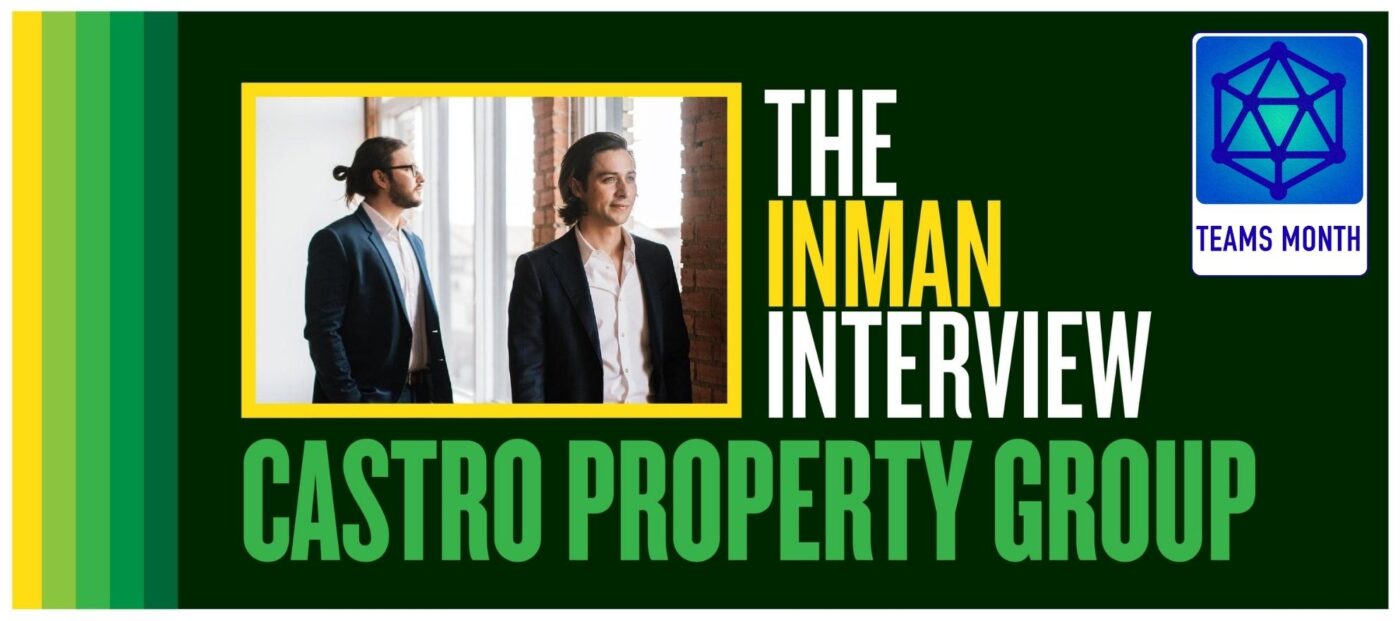 After a decade-long music career, Jason Castro is now all-in on real estate. He spoke with Inman about his year-old team, shutting down during the pandemic and how they are now handling a hot Dallas market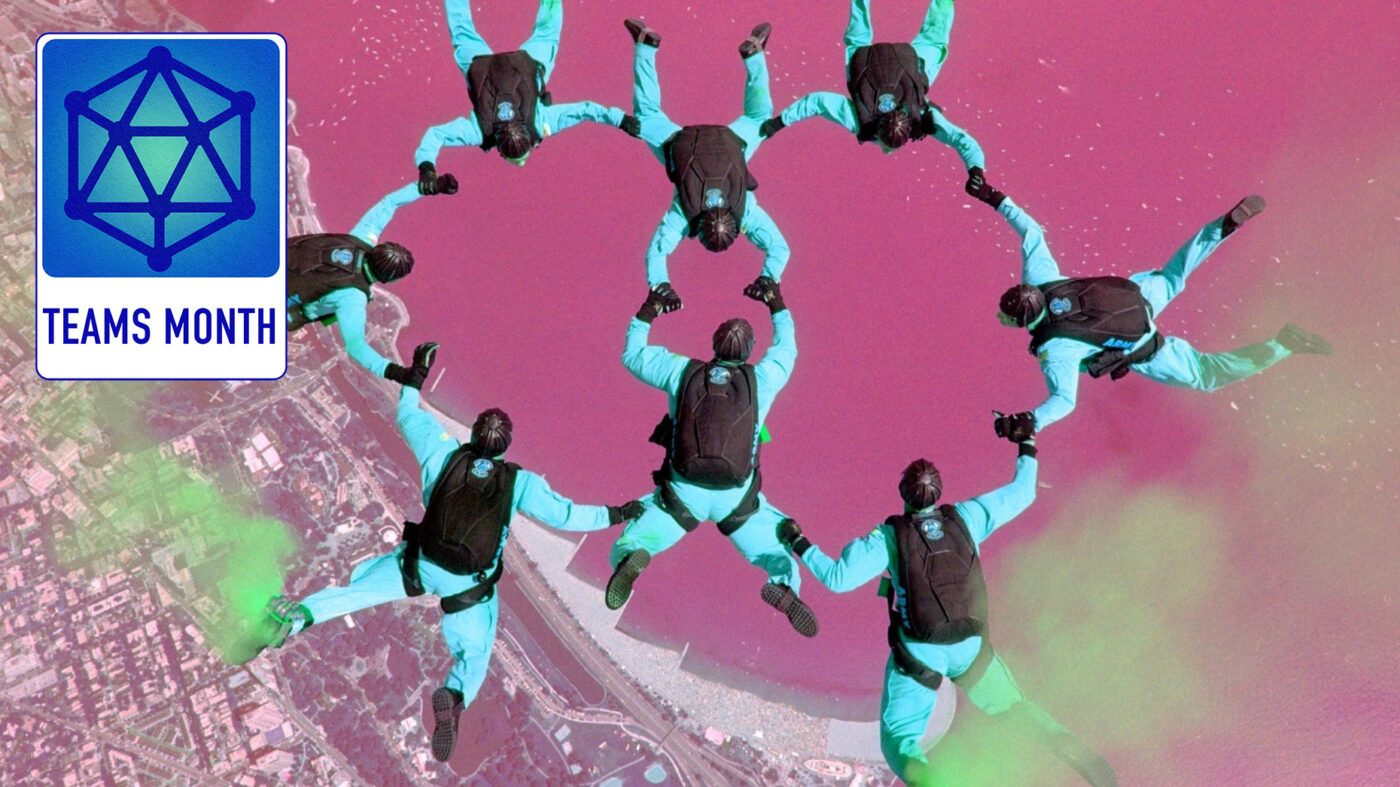 Building a top-producing team takes work. It's not just about having talented team members on board — it's about cultivating those talents, setting team and personal goals, pushing for innovation, and a few other steps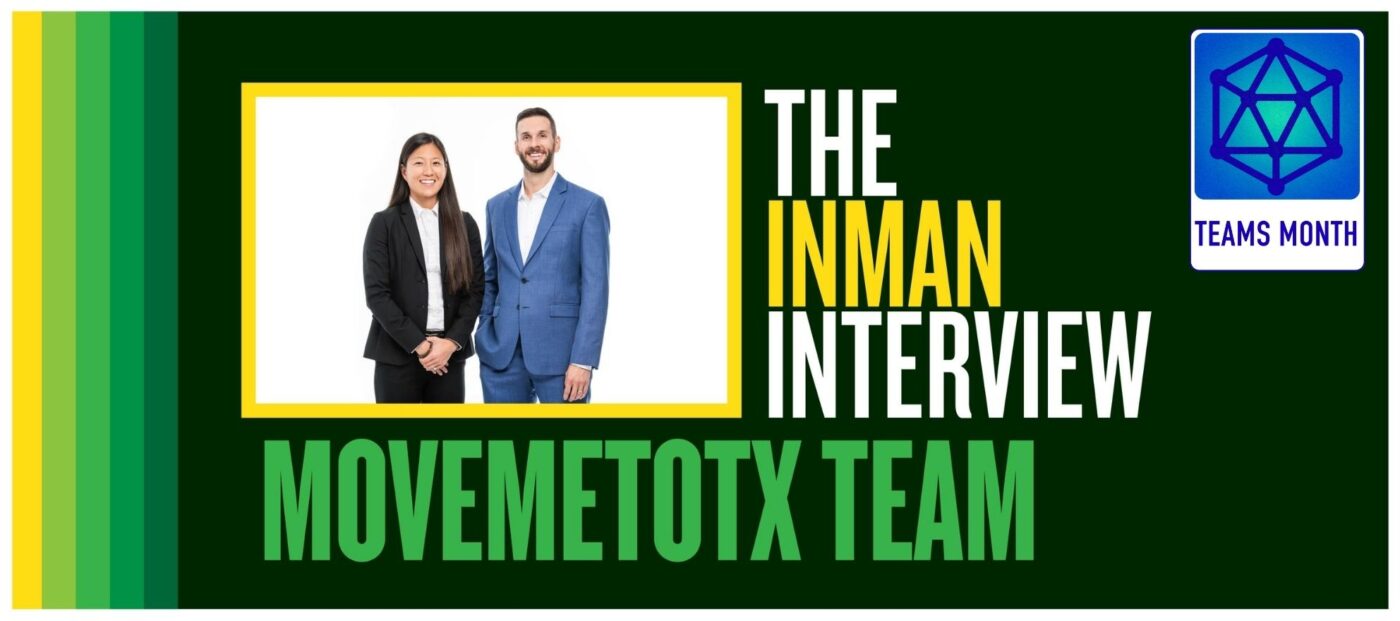 Despite daily uncertainties of an ever-changing national landscape, Katie Day of MOVEMETOTX with Coldwell Banker says her team consistently displays an ability to quickly adapt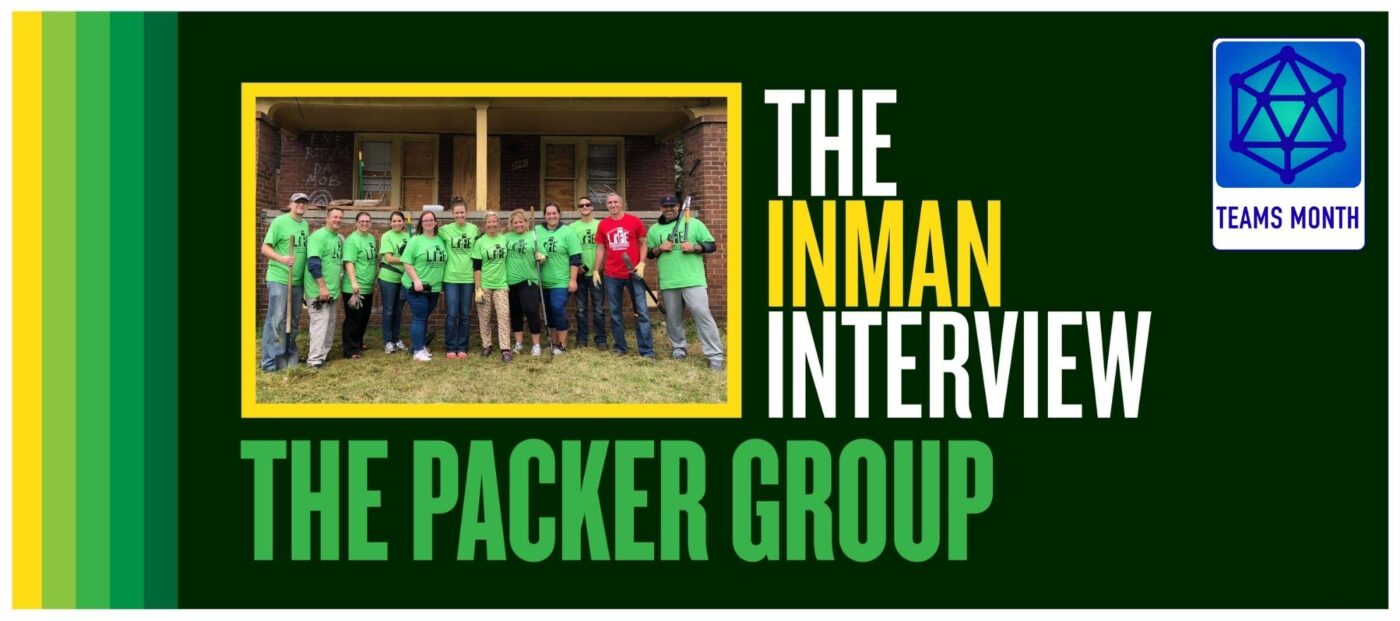 While some real estate groups took time to rest and reset during the pandemic, the Detroit-based Packer Group kicked business into high gear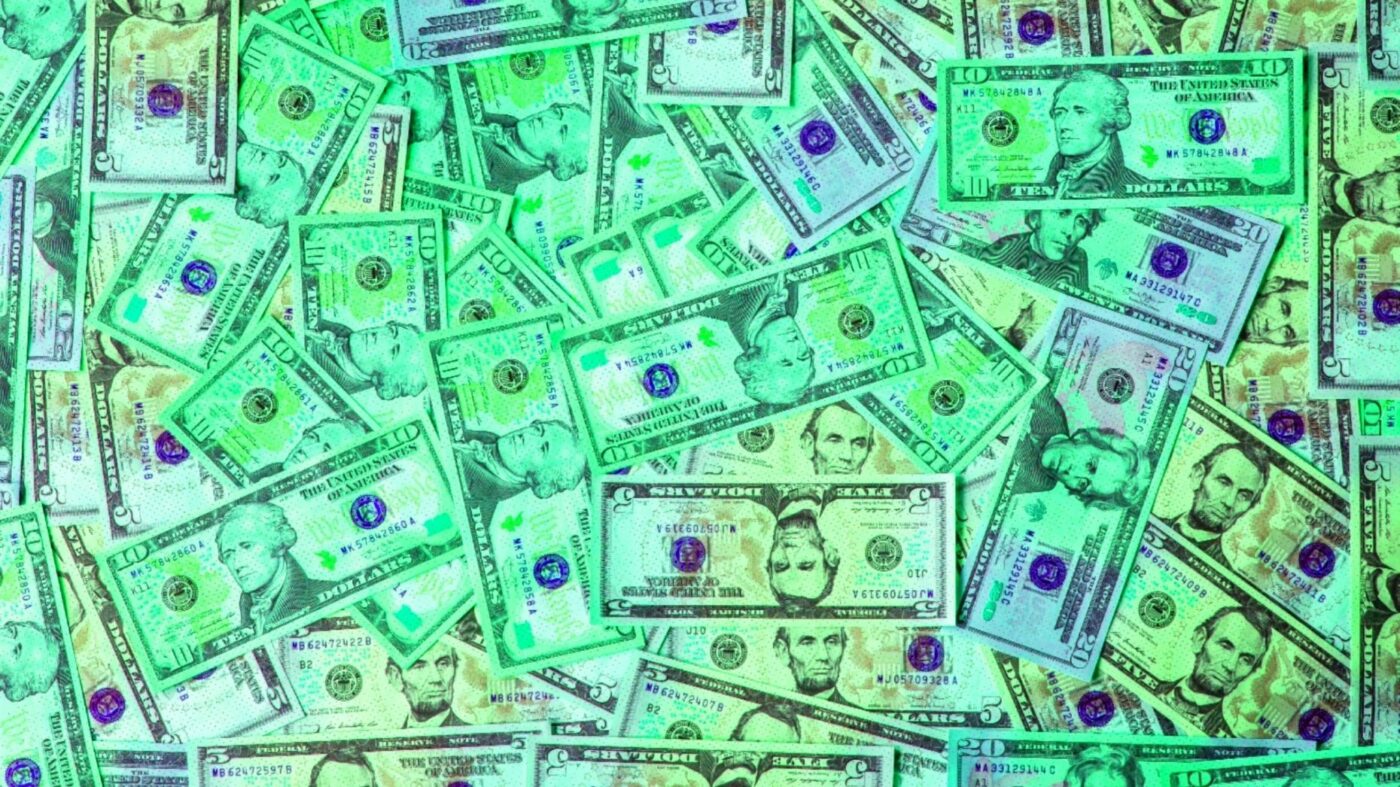 Fear ruins creativity, but celebration and encouragement causes it to grow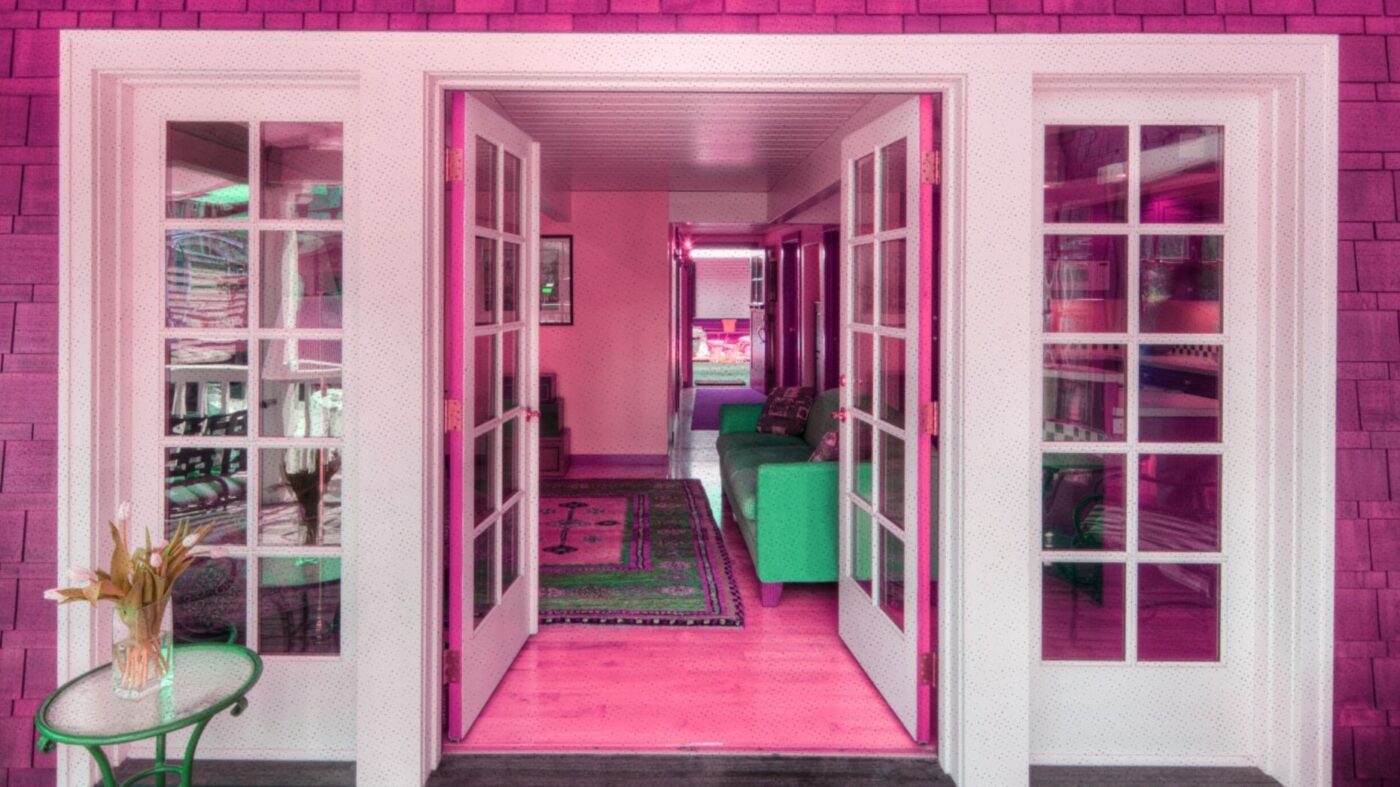 Although no two properties are the same, this simple three-step process guarantees a smooth and successful launch for every listing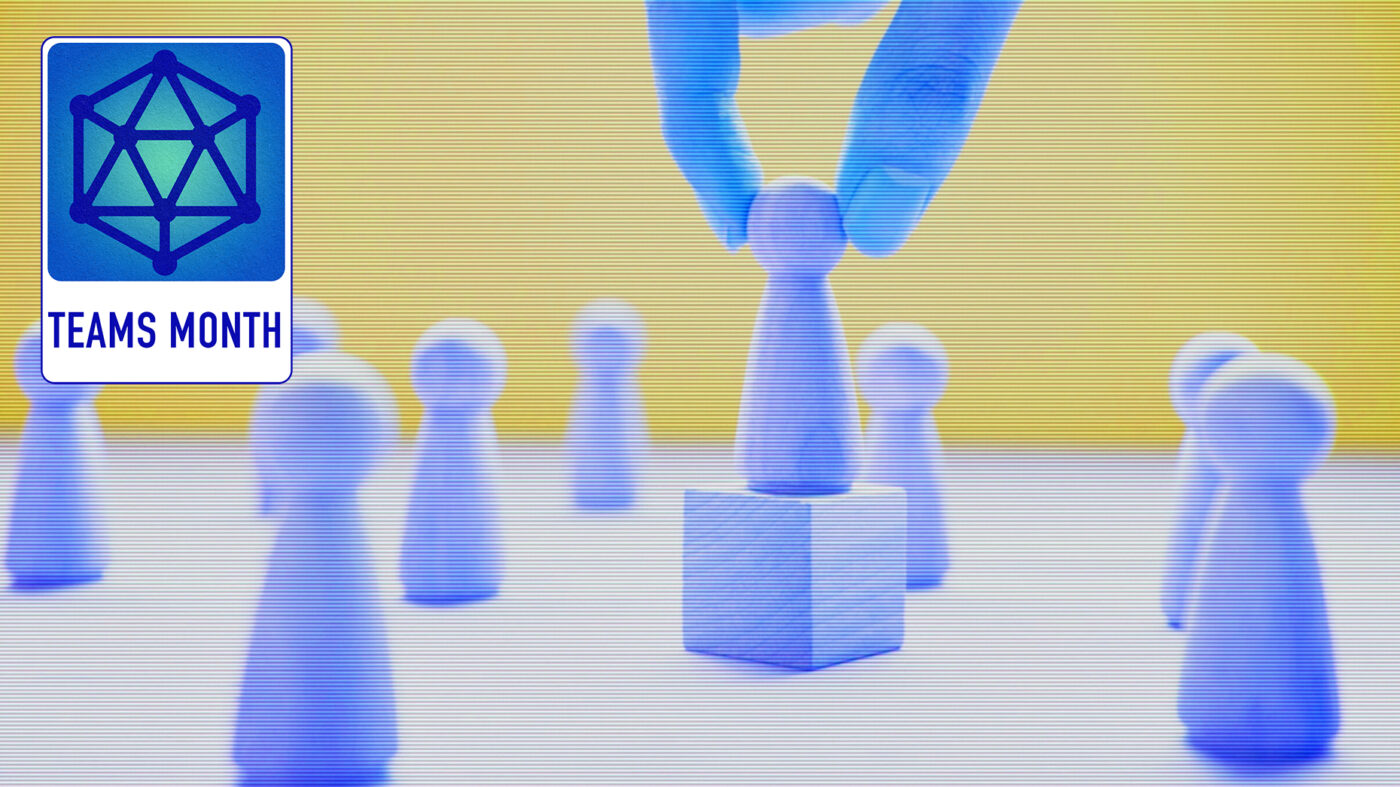 Leading a team isn't easy. It's not like being a solo operator — it takes a separate skill set. Great team leaders have a knack for selecting the right person for the right role, among other abilities. Here are a few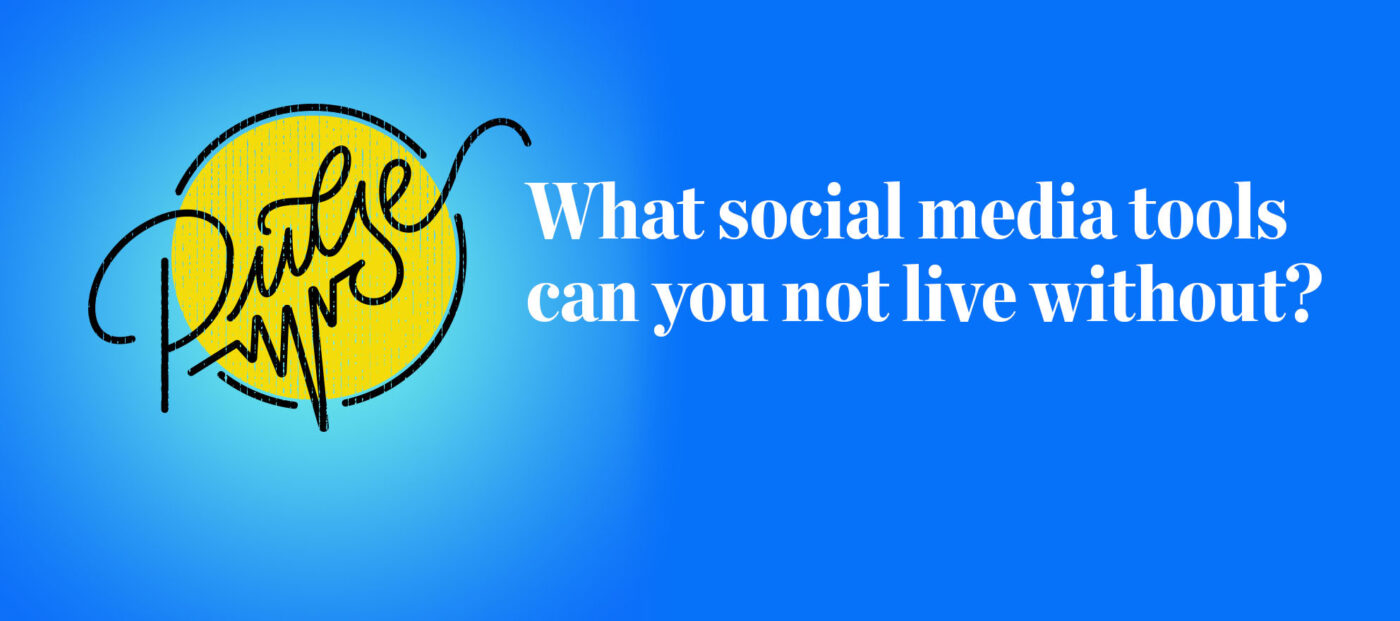 What have you been using to up your content game lately? This week, we're asking you to share the essential, go-to tools in your social media marketing toolbox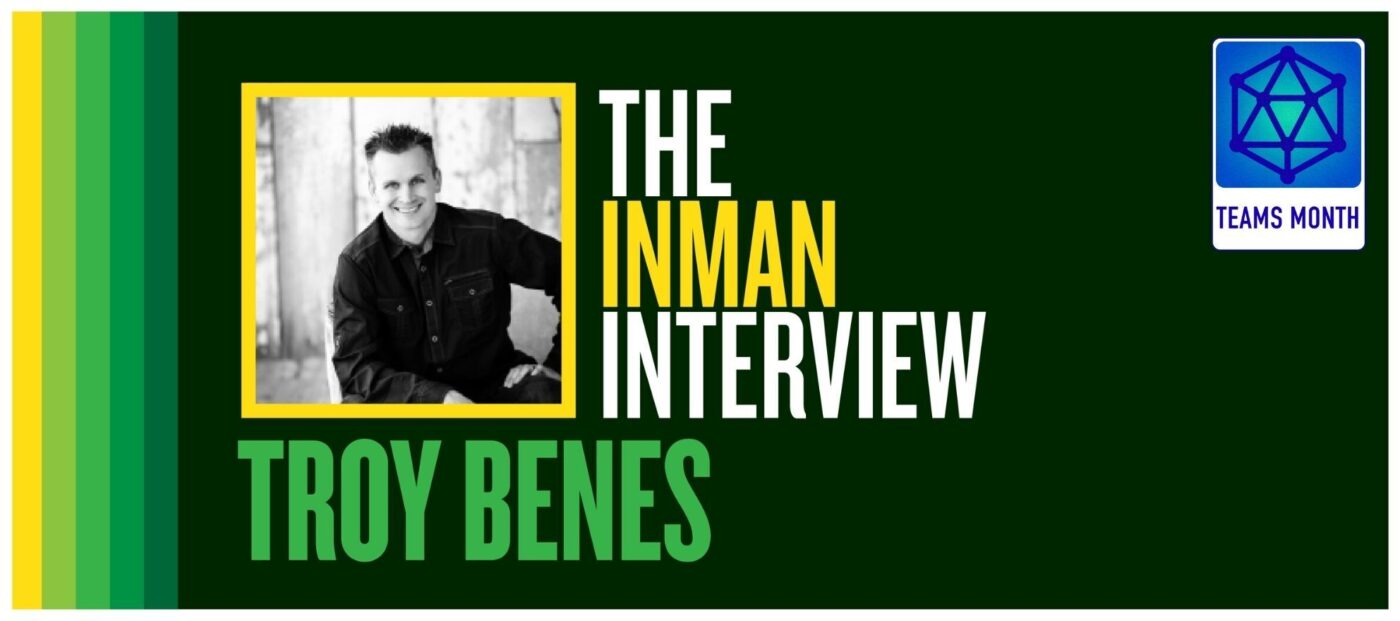 Elite Nebraska Real Estate owner Troy Benes has been leading a 30-agent team amid the virus and an unexpected rise in clients that came as his area began opening up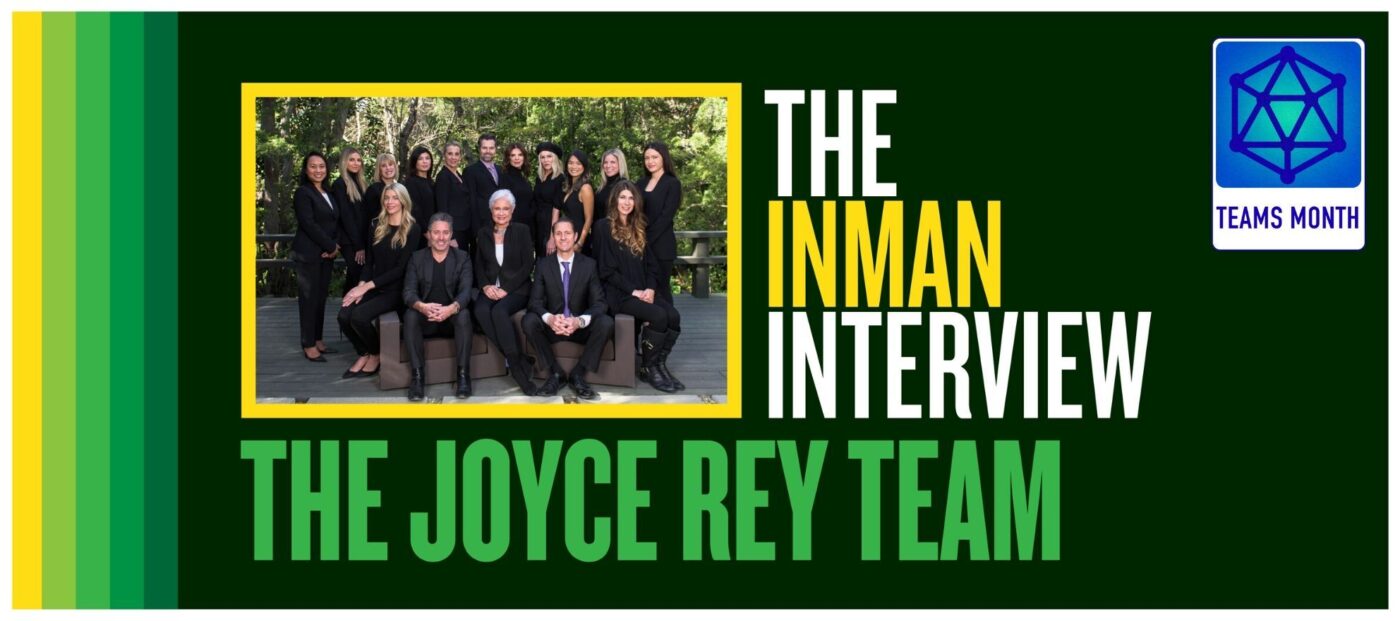 Joyce Rey and Stephen Apelian of the Joyce Rey Team in Los Angeles have been using 3D and video tours during the pandemic and anticipate a strong summer market ahead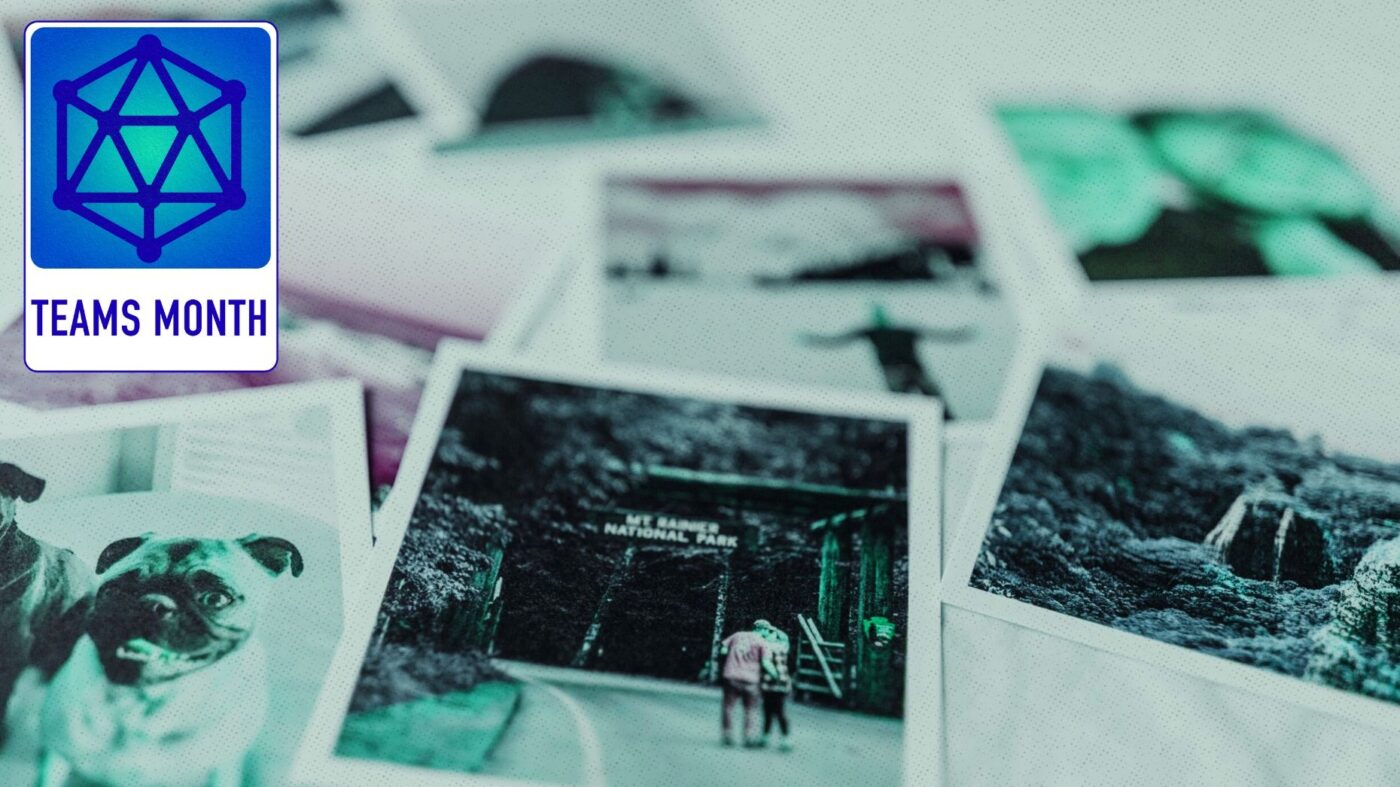 Opinion
Incorporating a 'power of moments' plan is the solution to gaining repeat and referral business. When our team is asked to do something, we have several answers, and they all begin with the letter Y and end with the letter S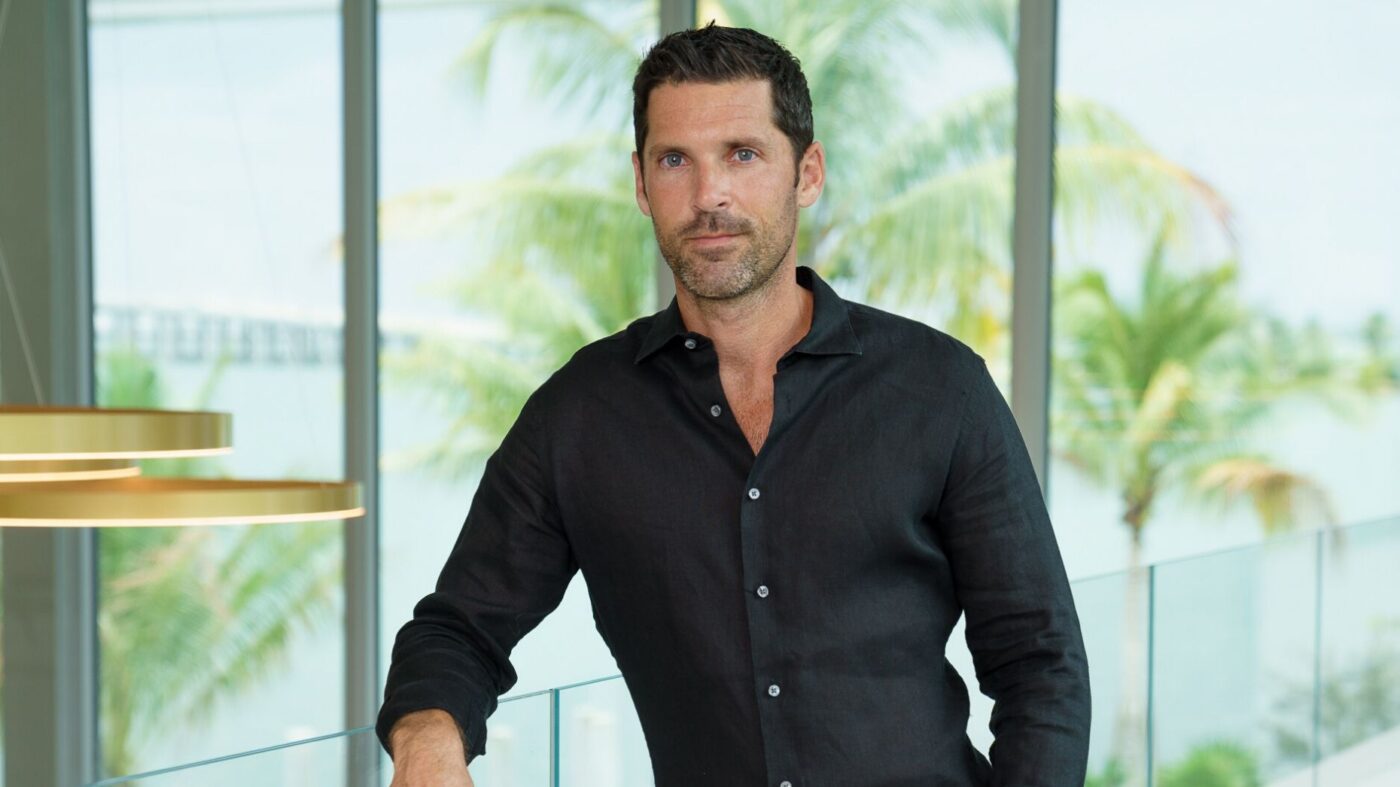 Chad Carroll starred in the only season of Bravo's 'Million Dollar Listing Miami'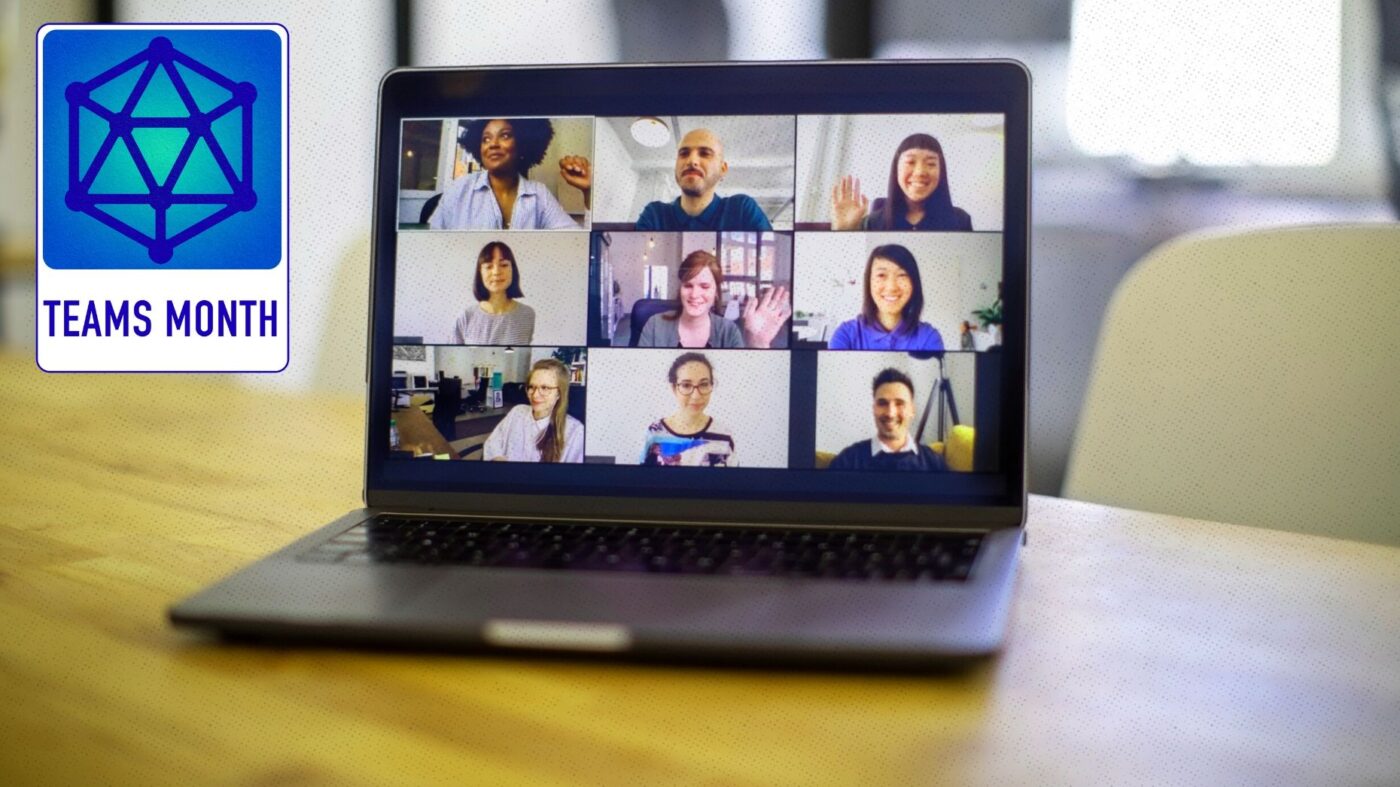 Here are a few things we're doing to keep our real estate teams cohesive, connected and collaborative while working virtually this summer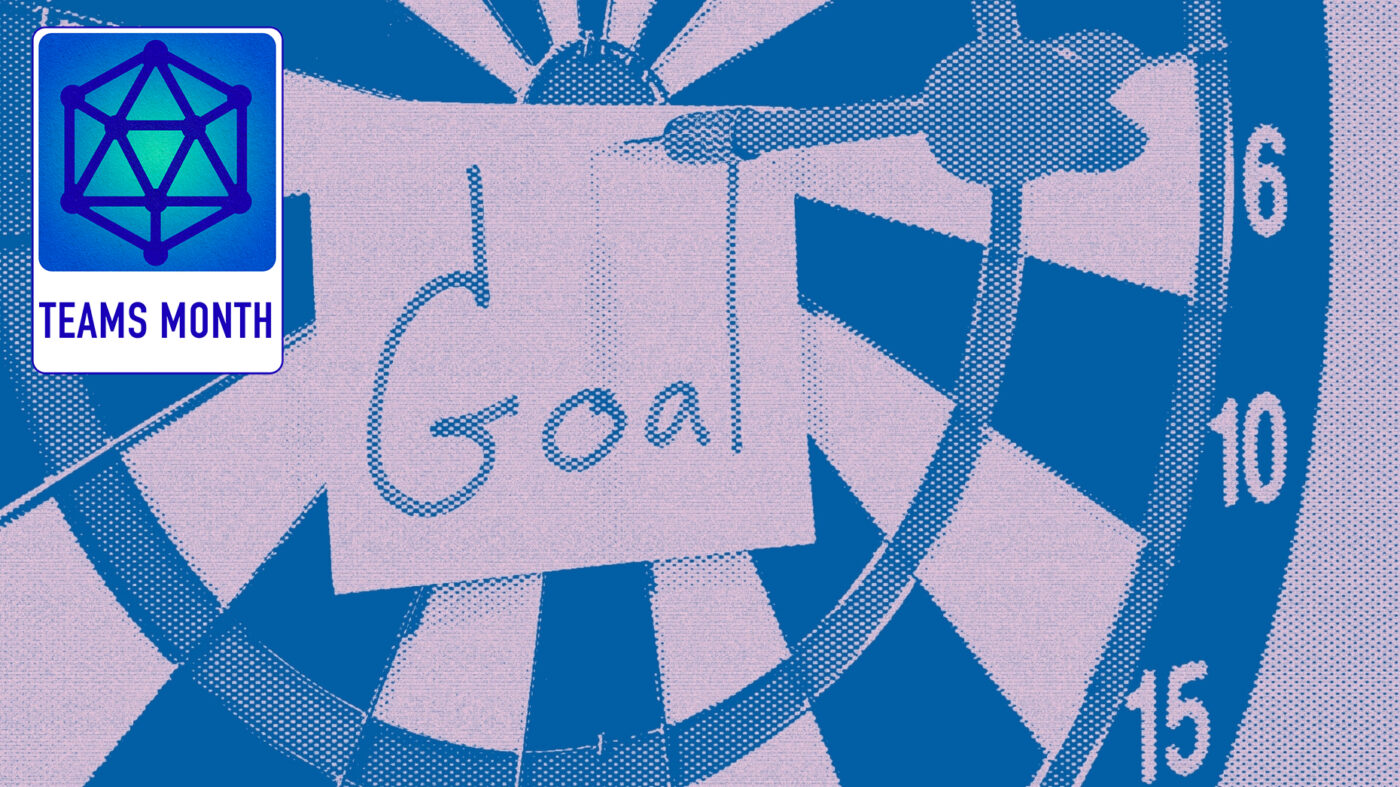 A good CRM will provide you with enough true information to hold agents accountable as well as compare how your team members work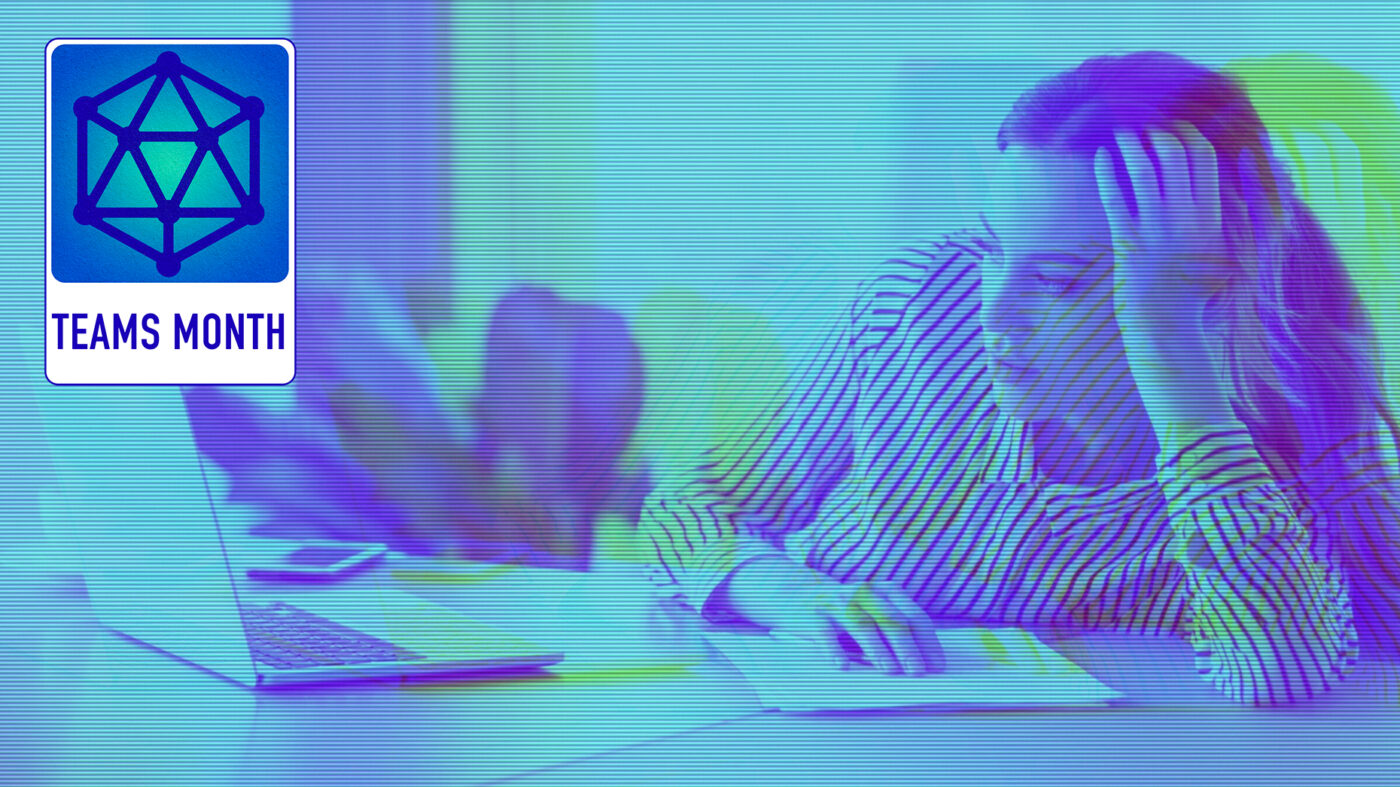 While some agents might be closing deals at the same rate as last year, others might be struggling to stay afloat. As a broker or team leader, here's what you can do to help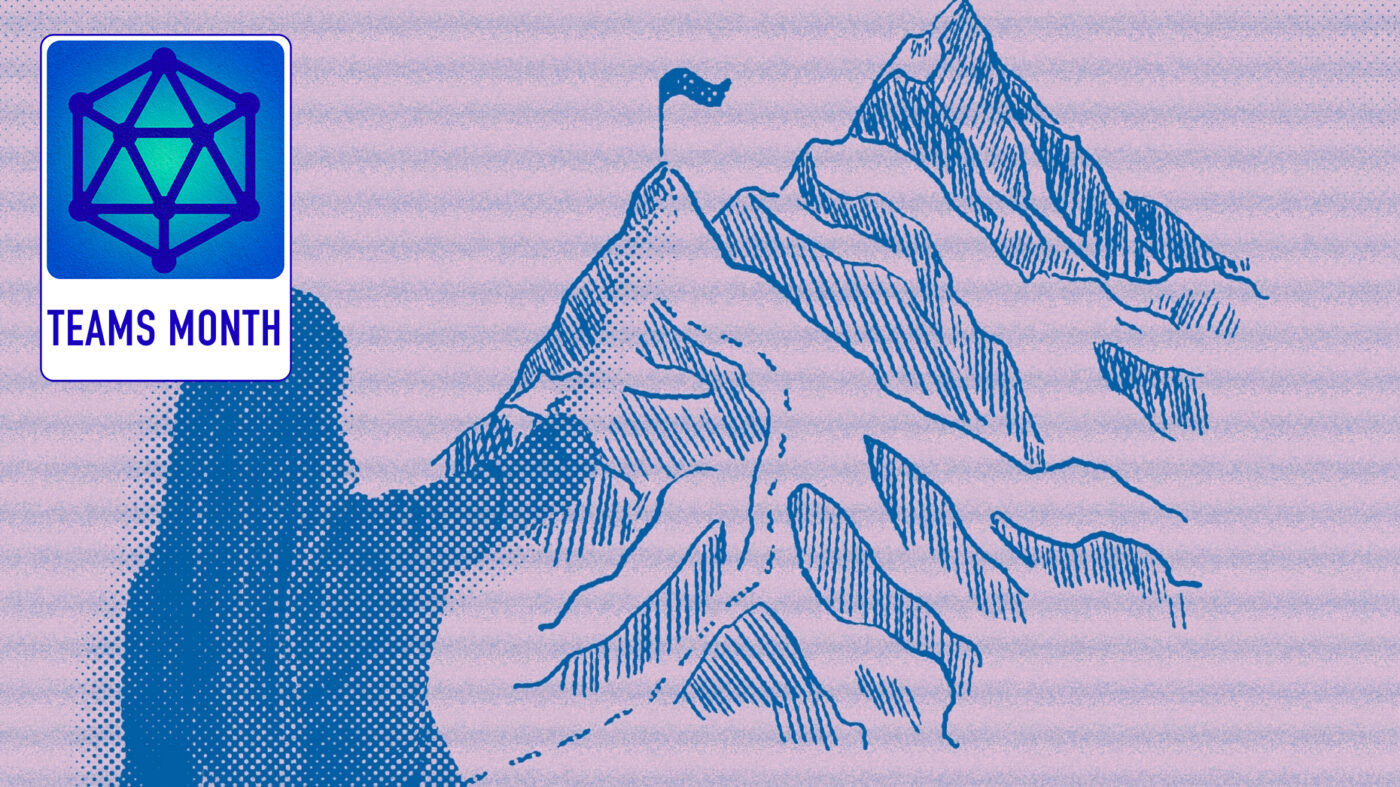 Opinion
The leading ladies of Kris Lindahl Real Estate in Minnesota share their thoughts on where real estate is headed and how the industry measures up as a place for women to thrive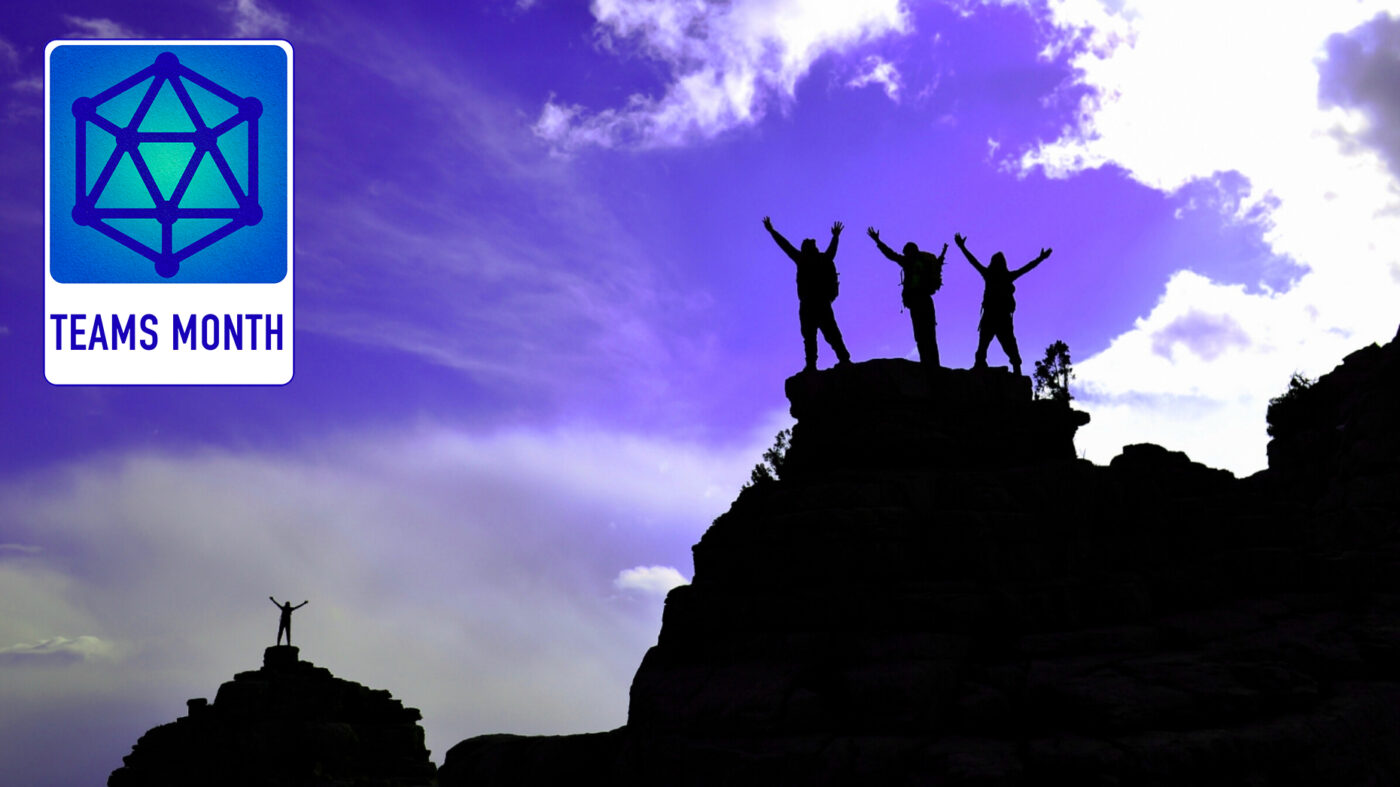 Instead of having a revolving door of agents, fill your business with intrapreneurs who are committed to and invested in your vision. Here's how to ensure your top producers never want to leave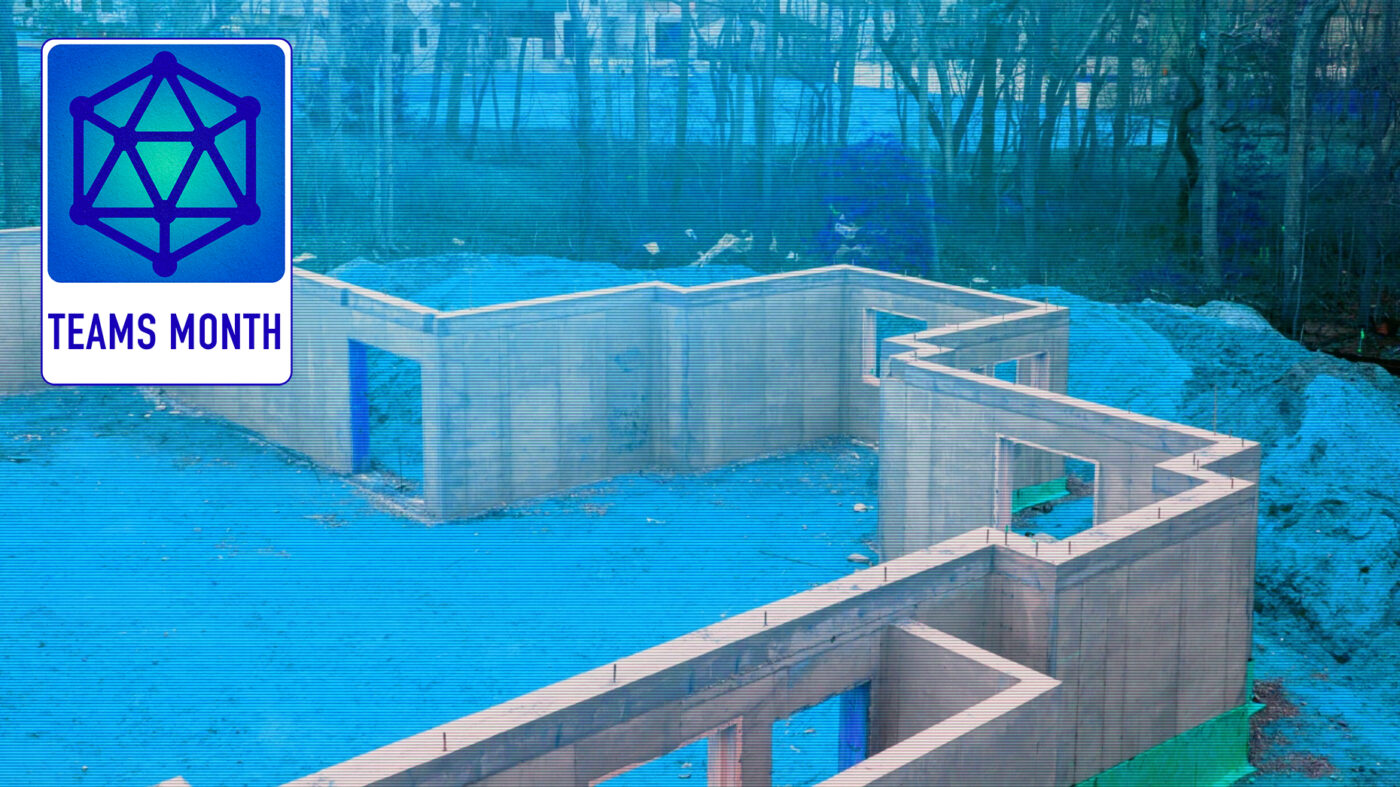 The key to doing team expansion right is to spend the time and resources to establish a foundation of administrative services, operations and lead generation that can scale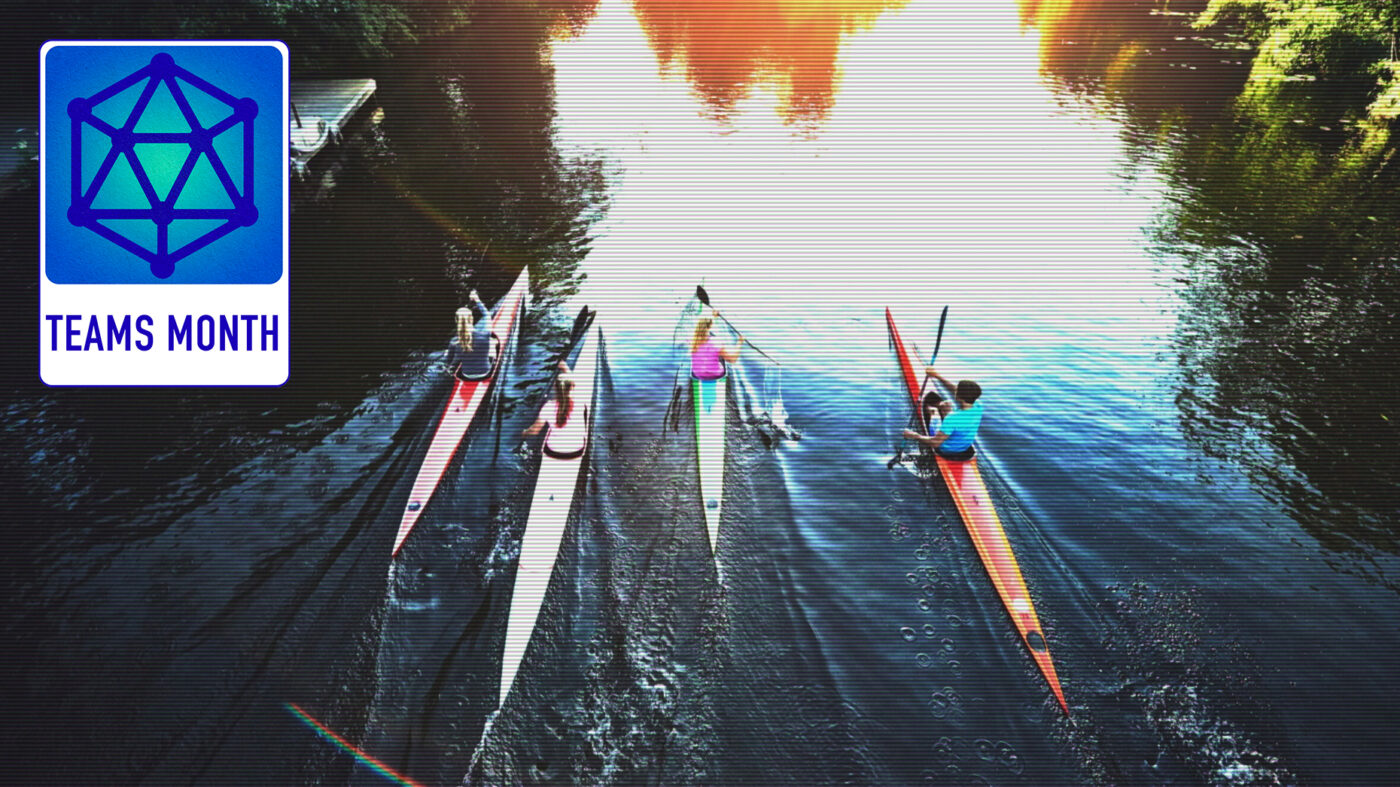 Whether you're starting a team or an agent partnership, avoid these 10 mistakes. Pivot now so you're as productive and as profitable as possible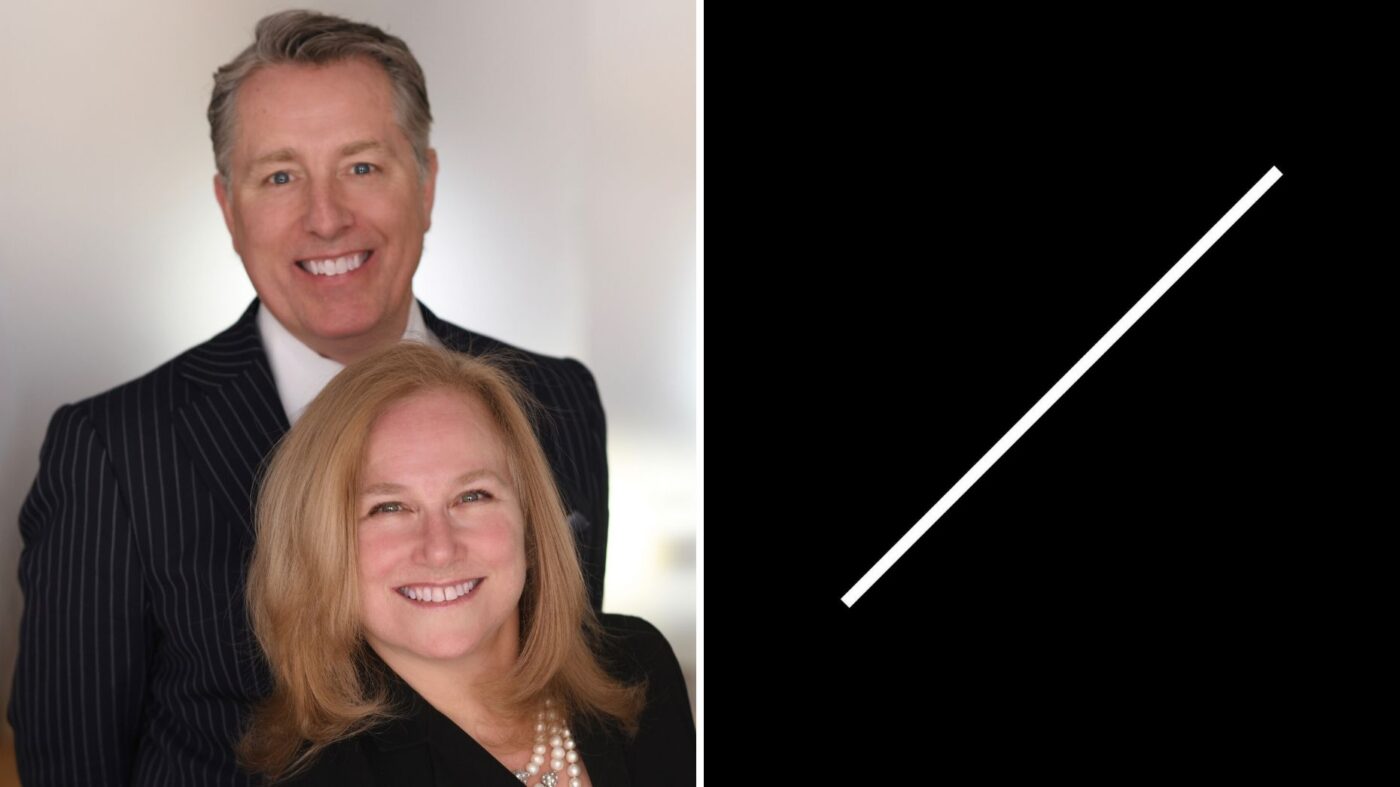 Kirk Rundhaug and Paige Neuhauser, as well as the remaining 3 members of their New York-based team, have moved to Compass from Douglas Elliman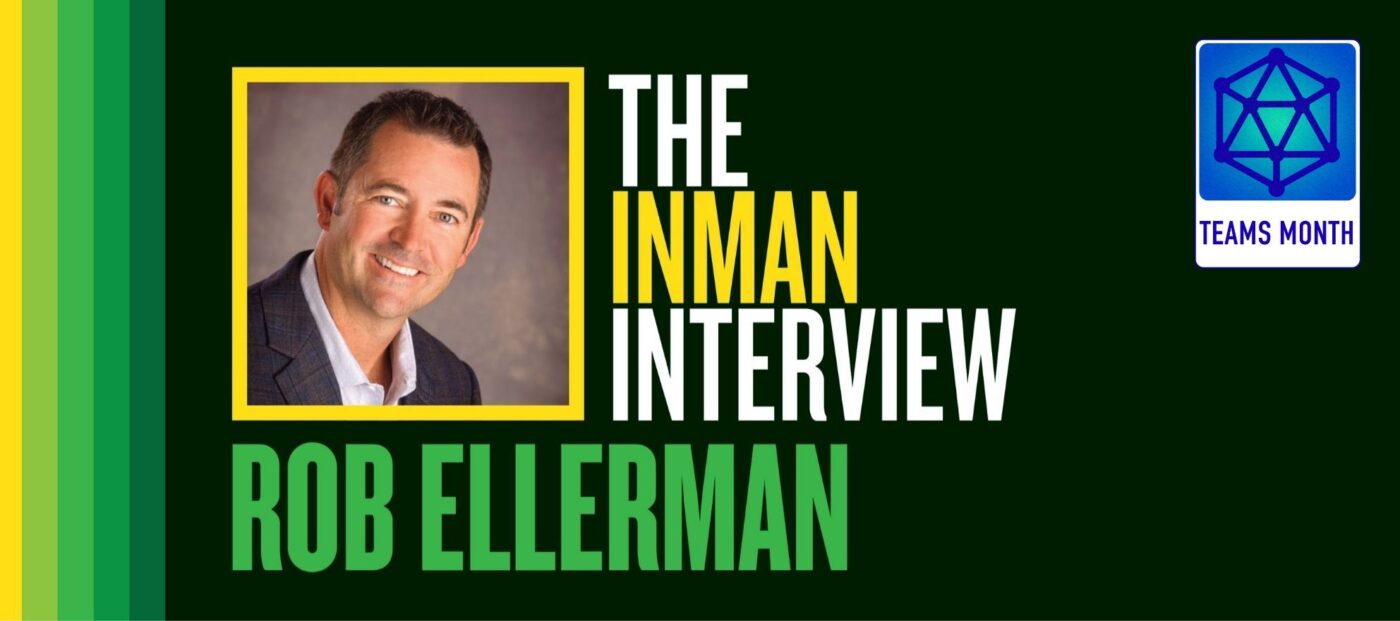 The Kansas City, Missouri-based team leader spoke with Inman about how he runs his team and what he looks for when hiring a new team member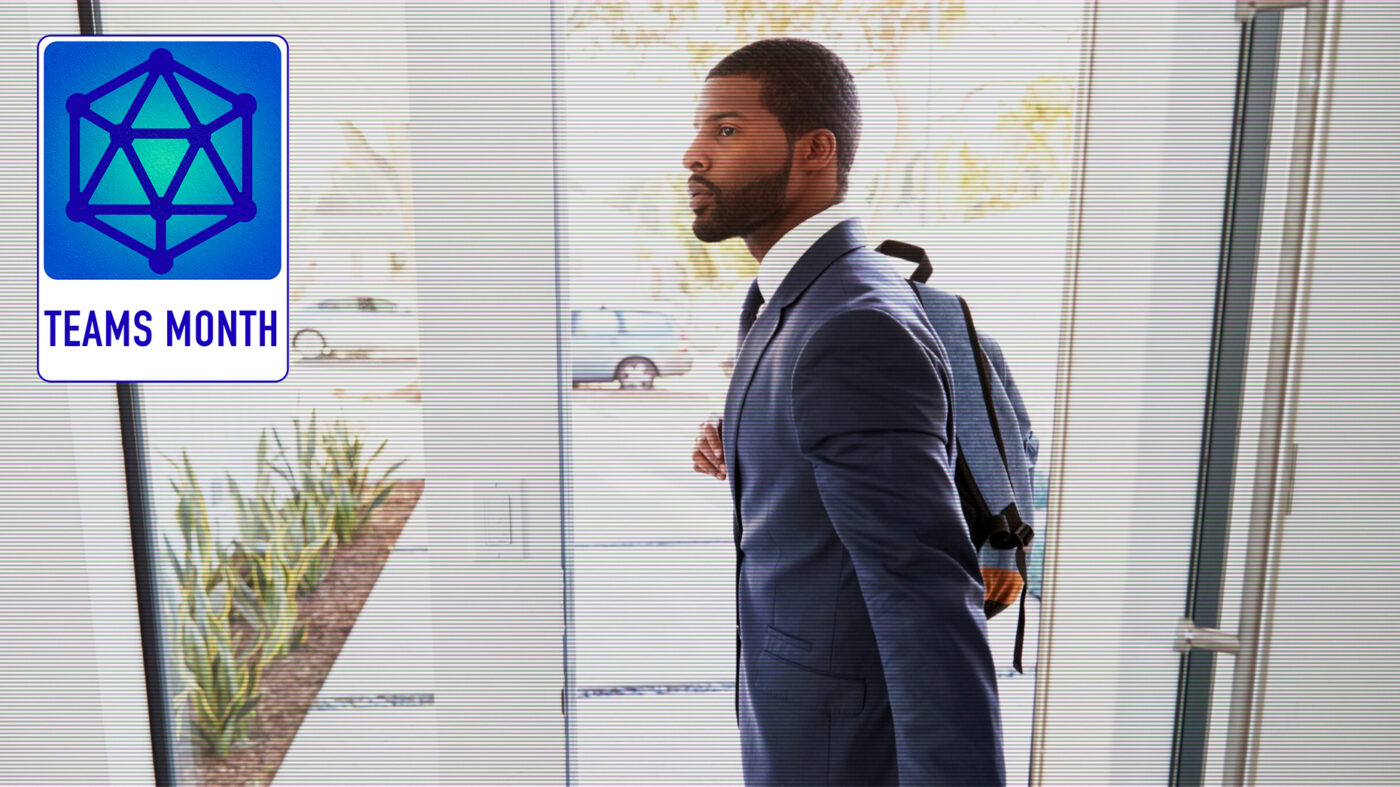 Although it's never easy to leave a team, sometimes it's the right move. Let these 5 points be signs you should look reality in the face and take that important next step for your career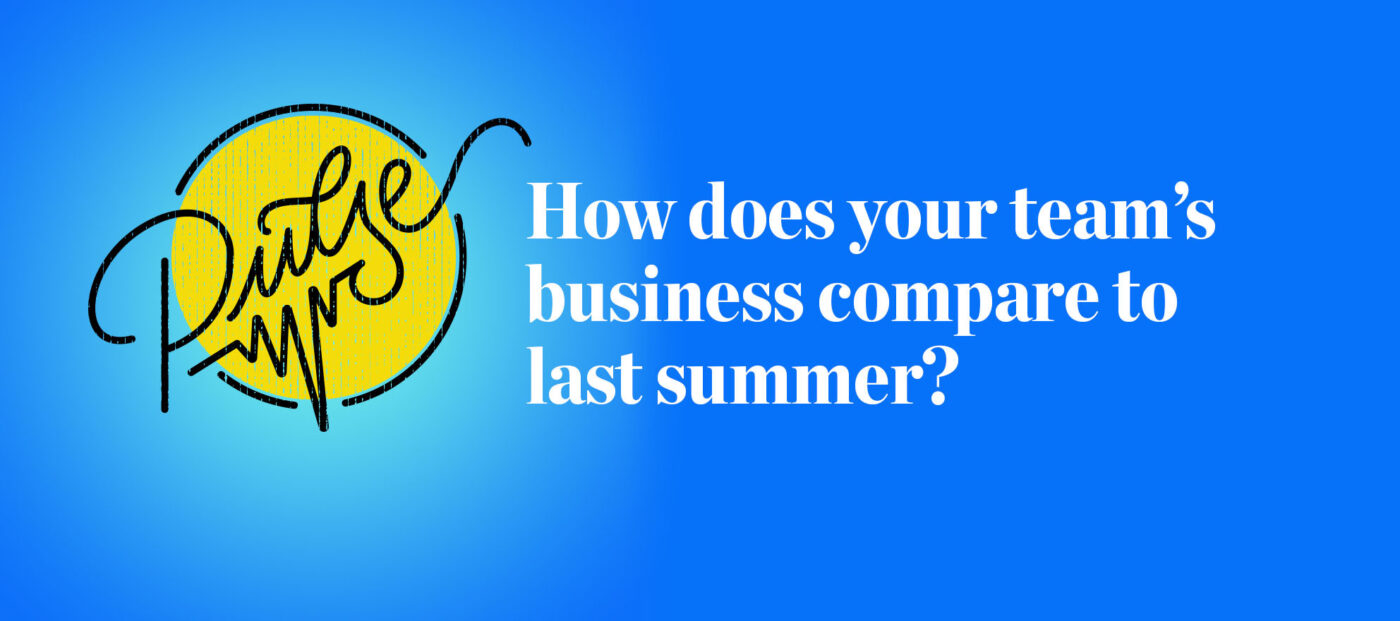 This week, we were hoping to read about the changes and shifts you've noticed in the summer of 2020 compared to last year. Instead, we heard this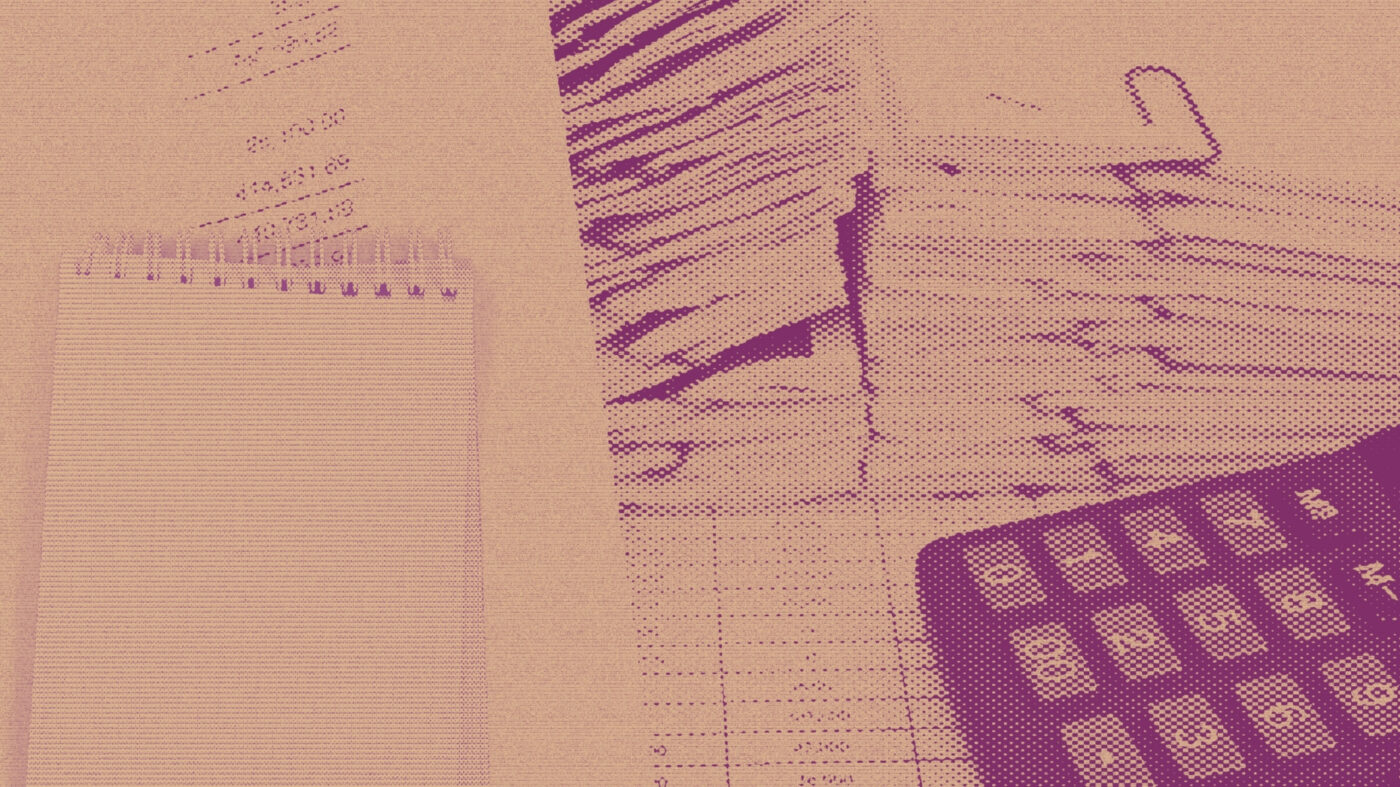 Real estate provides the opportunity to grow wildly profitable businesses. Follow these tips to put yours on the path to success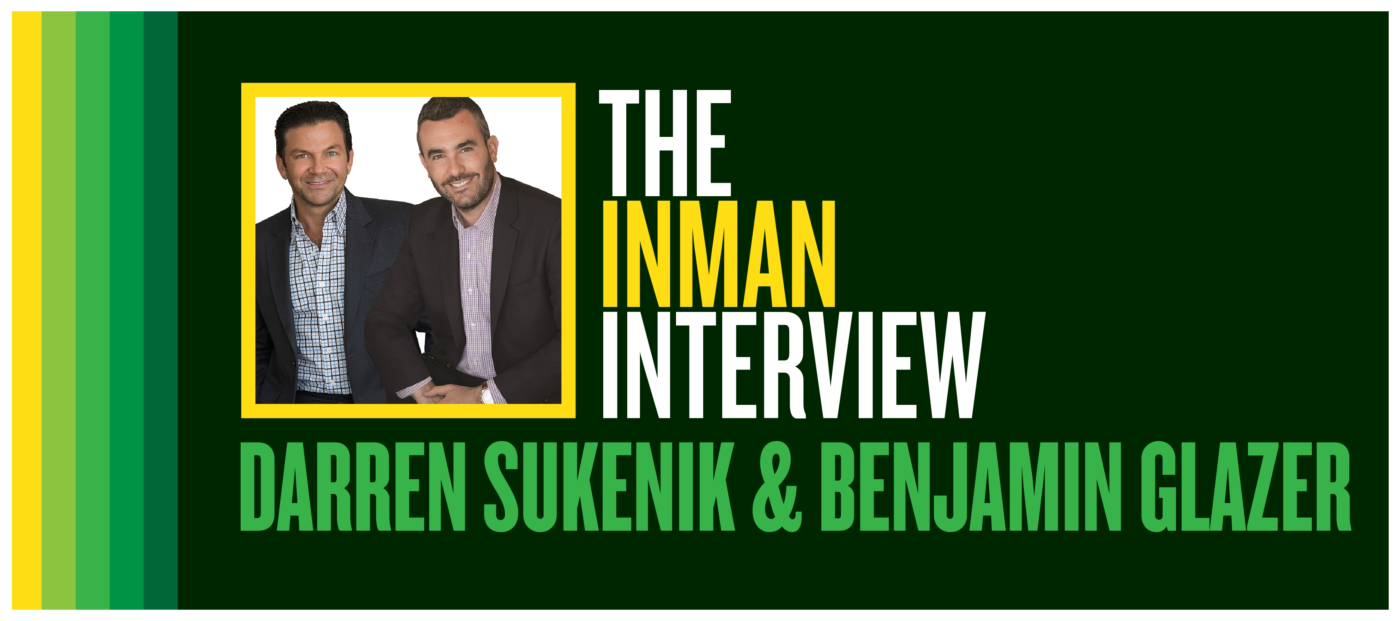 'The profile of the buyer right now is somebody who's upgrading,' says Darren Sukenik of the Sukenik Glazer Team in Manhattan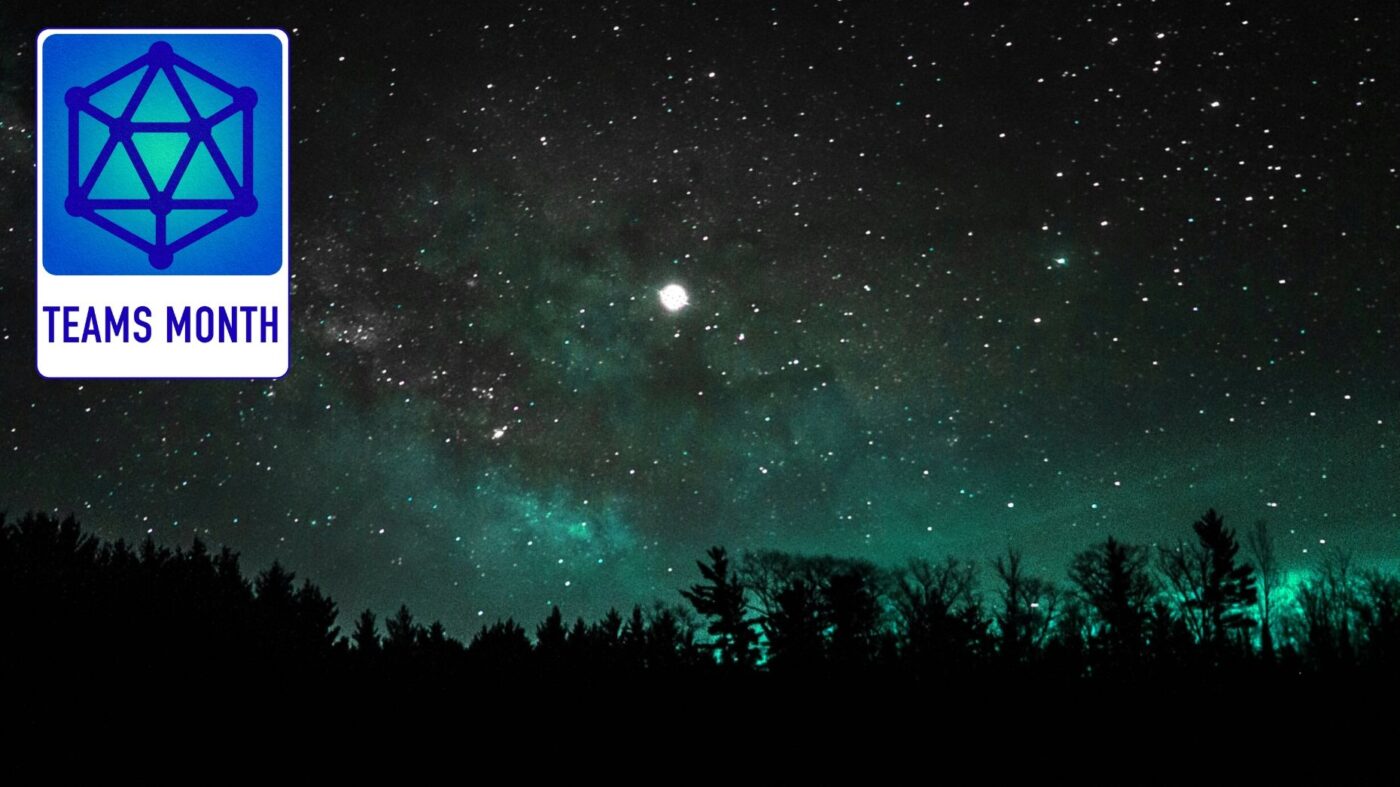 Opinion
Use your mission and vision to focus and fuel your team during crisis and change, and you will be unstoppable on the other side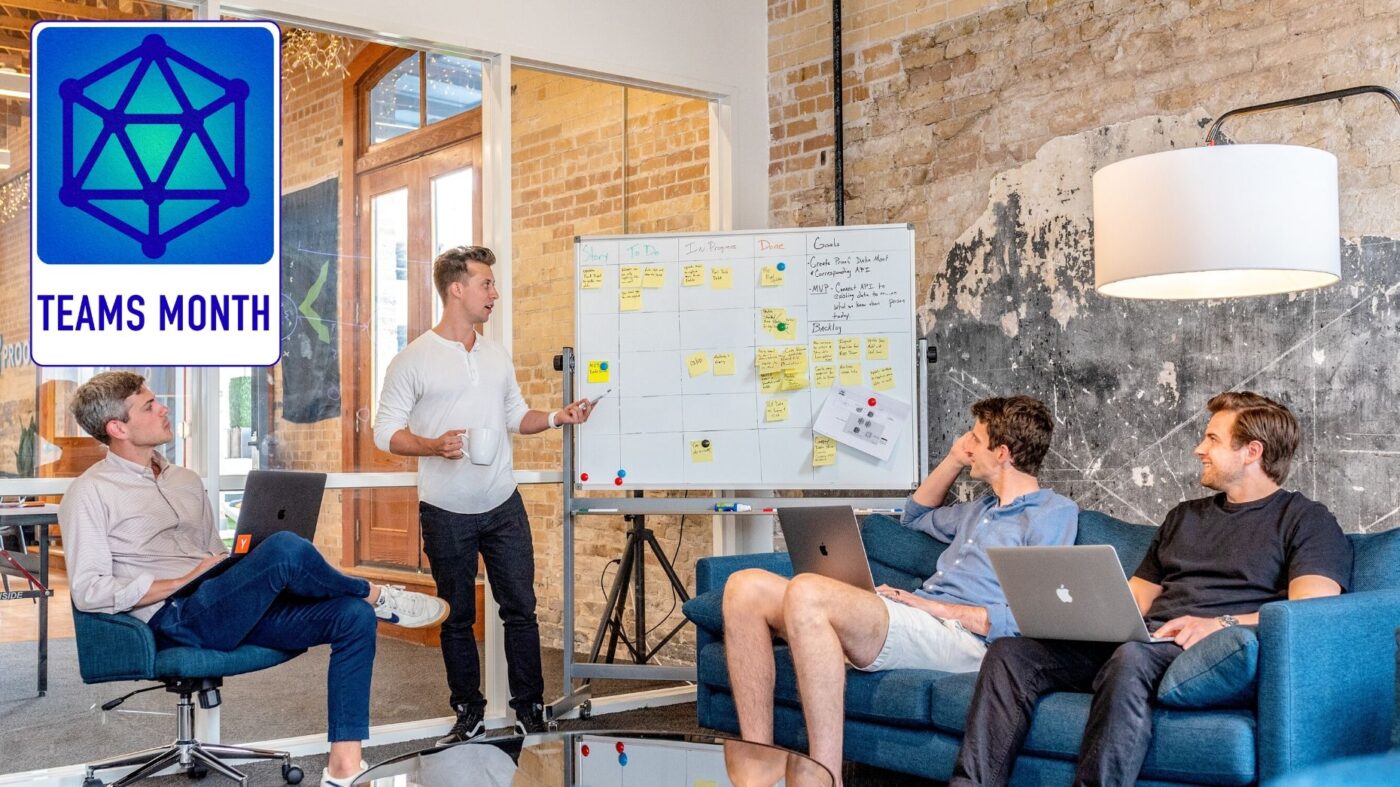 The best team leaders seek to find safe solutions to grow stronger and more productive by focusing on these seven vital elements to evolve and thrive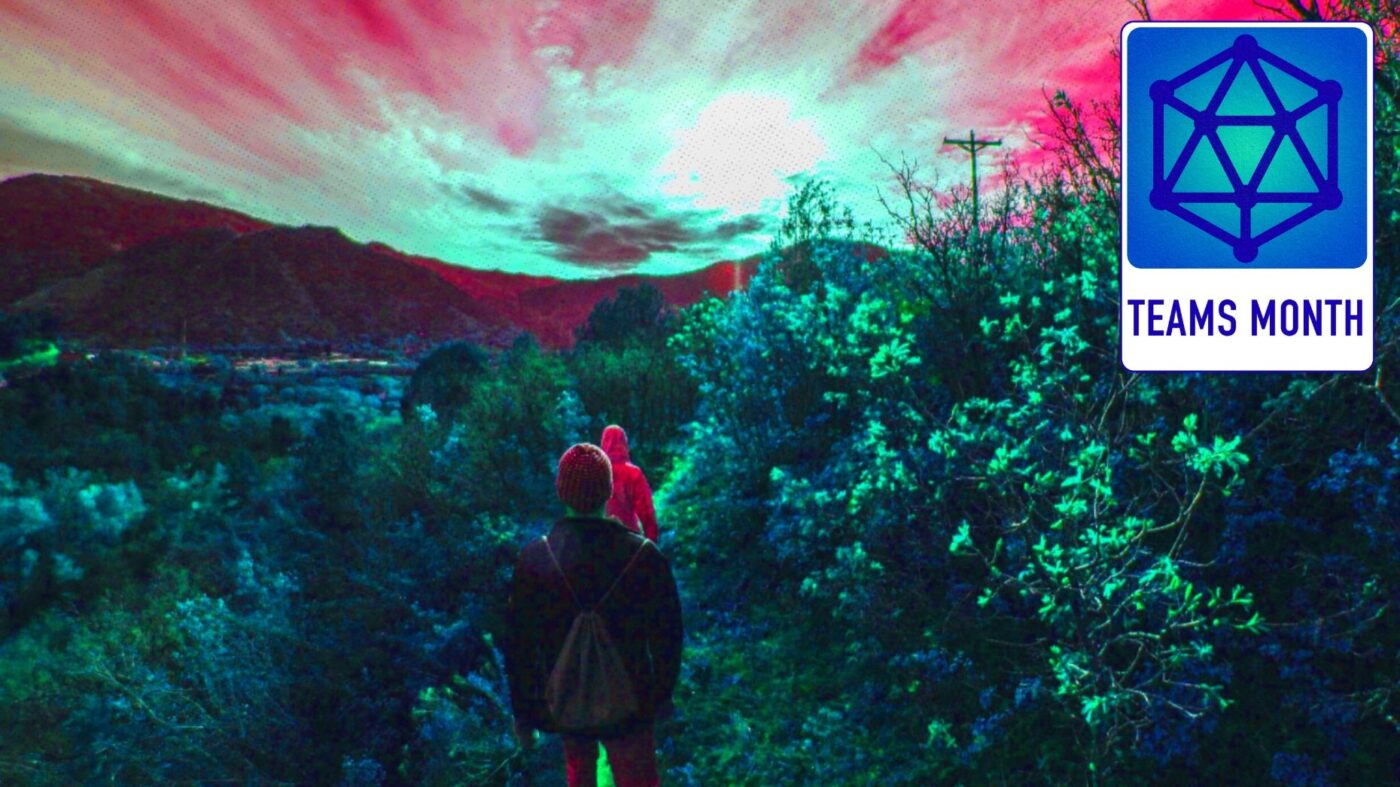 Directors at The Agency share how they bring their team together for fun, support and socialization — virtually and IRL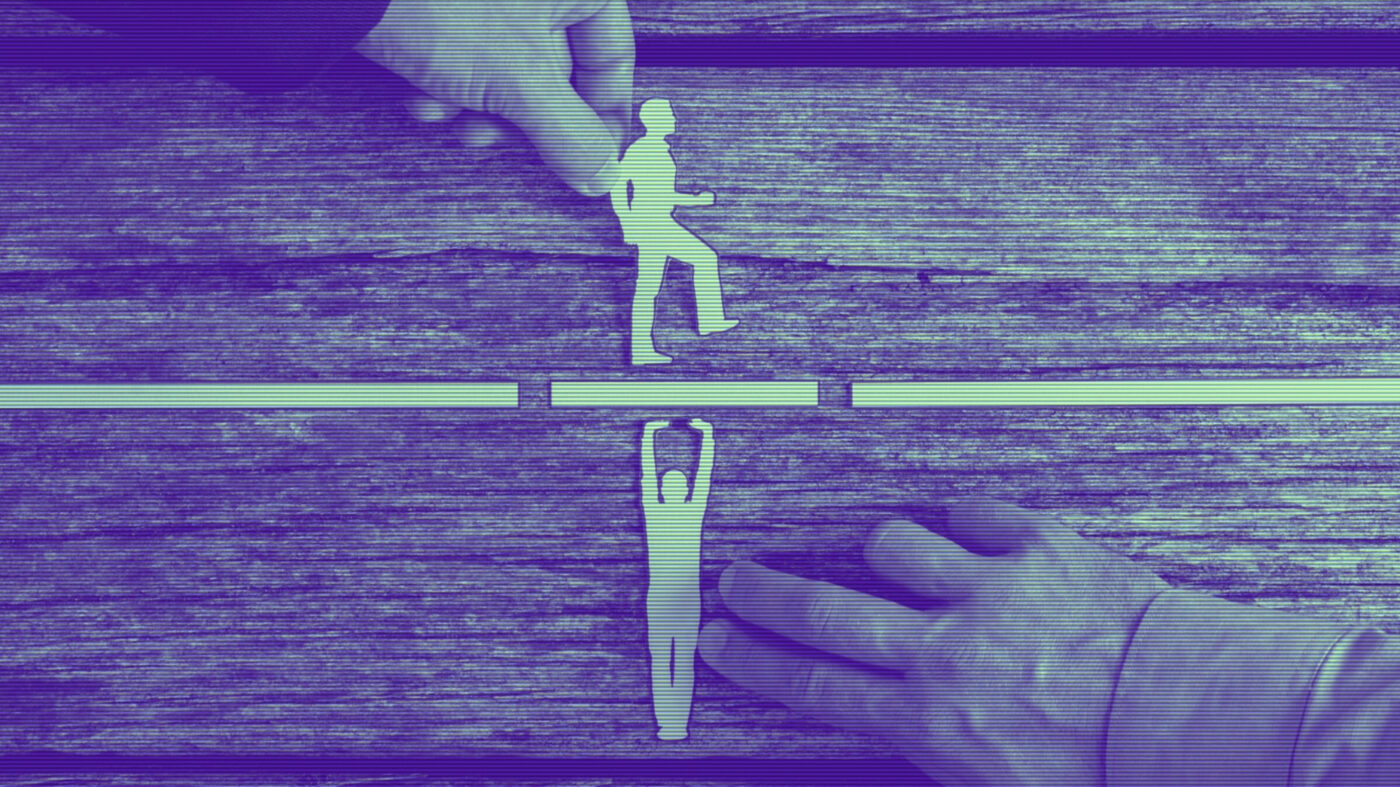 Partnerships can leverage your strengths, grow your income and deliver the best parts of the real estate business to you — if you do it right. Here's how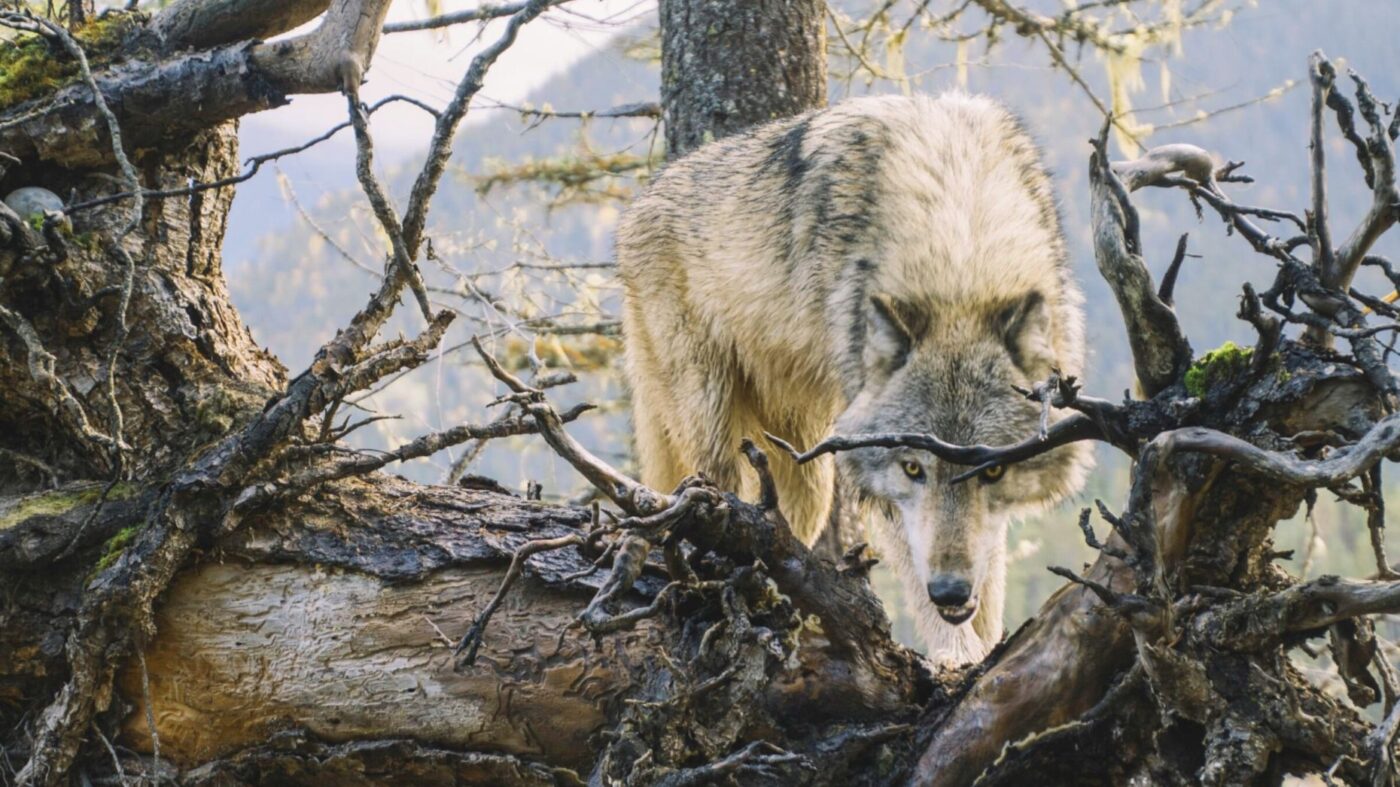 The popular technology provider is packaging its businesswide solutions according to industry stakeholder to better communicate product offerings and help agents, teams and brokers connect systems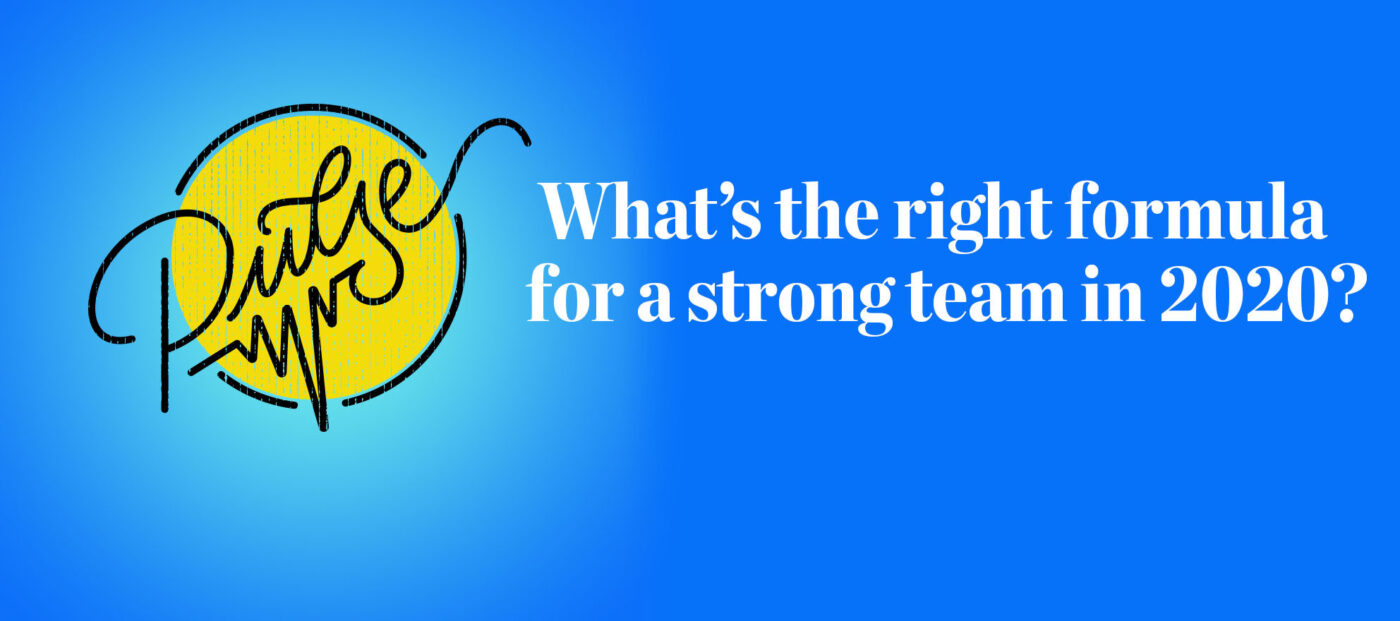 From effective communication, strong leadership and a clearly defined vision, readers chime in on what makes for a strong, productive and effective team in 2020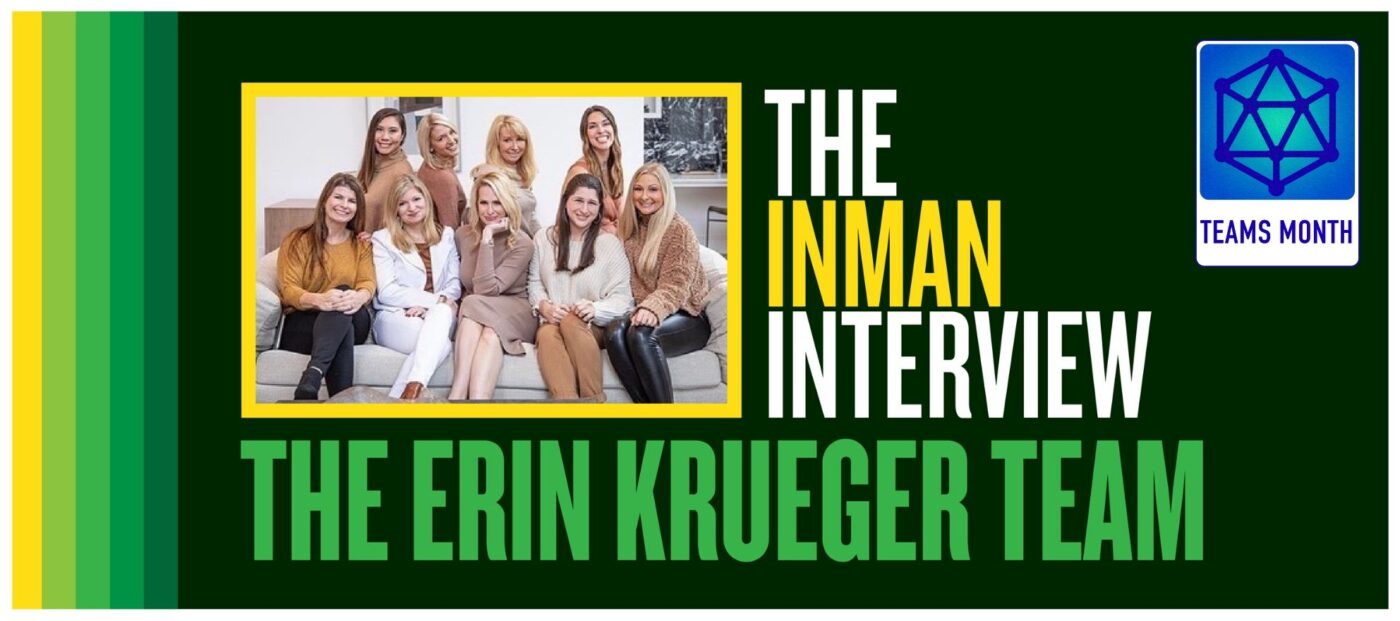 Krueger recently chatted with Inman about how her team has adapted over the course of the pandemic and how those strategic changes have them poised for future success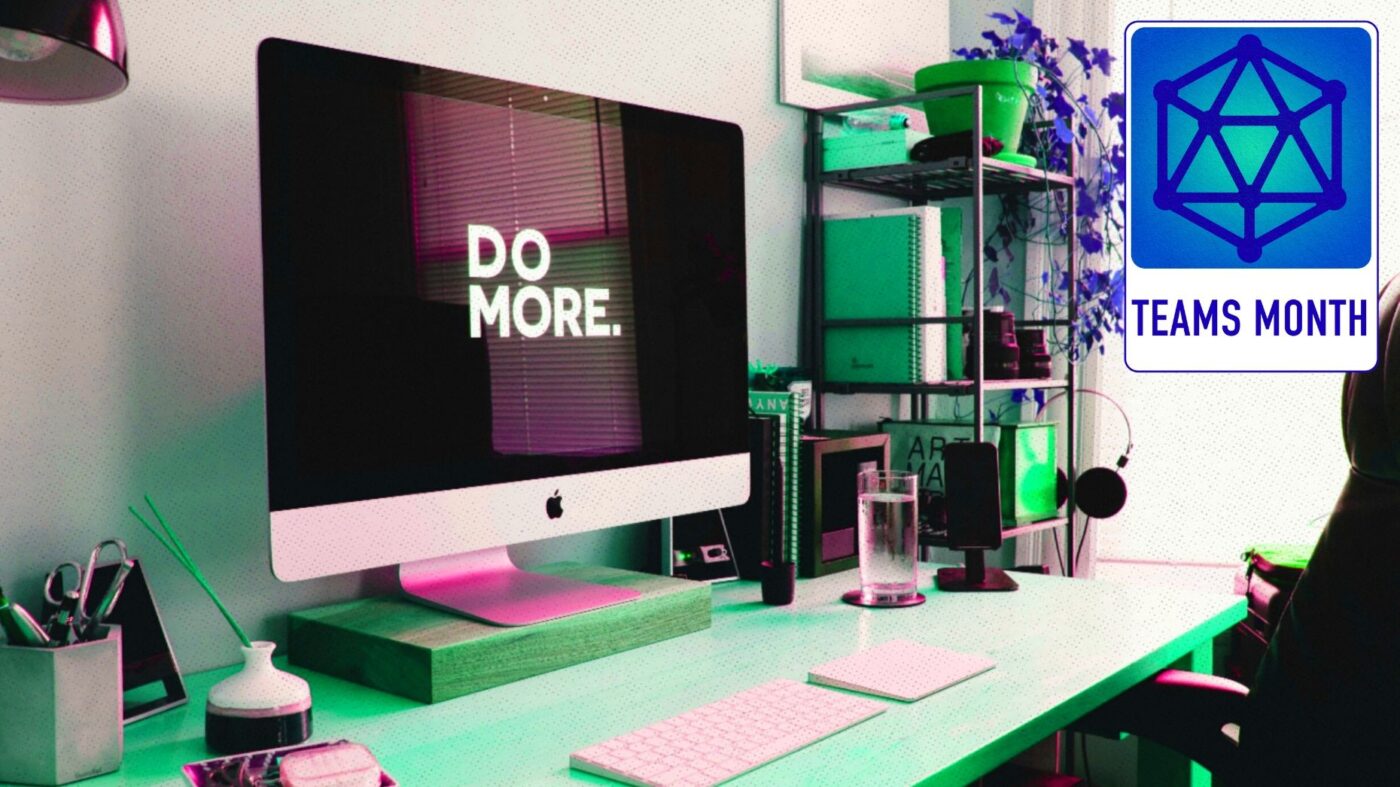 If you don't have a guide to your priorities, you're never going to be able to grow the company, and that's essential for every team leader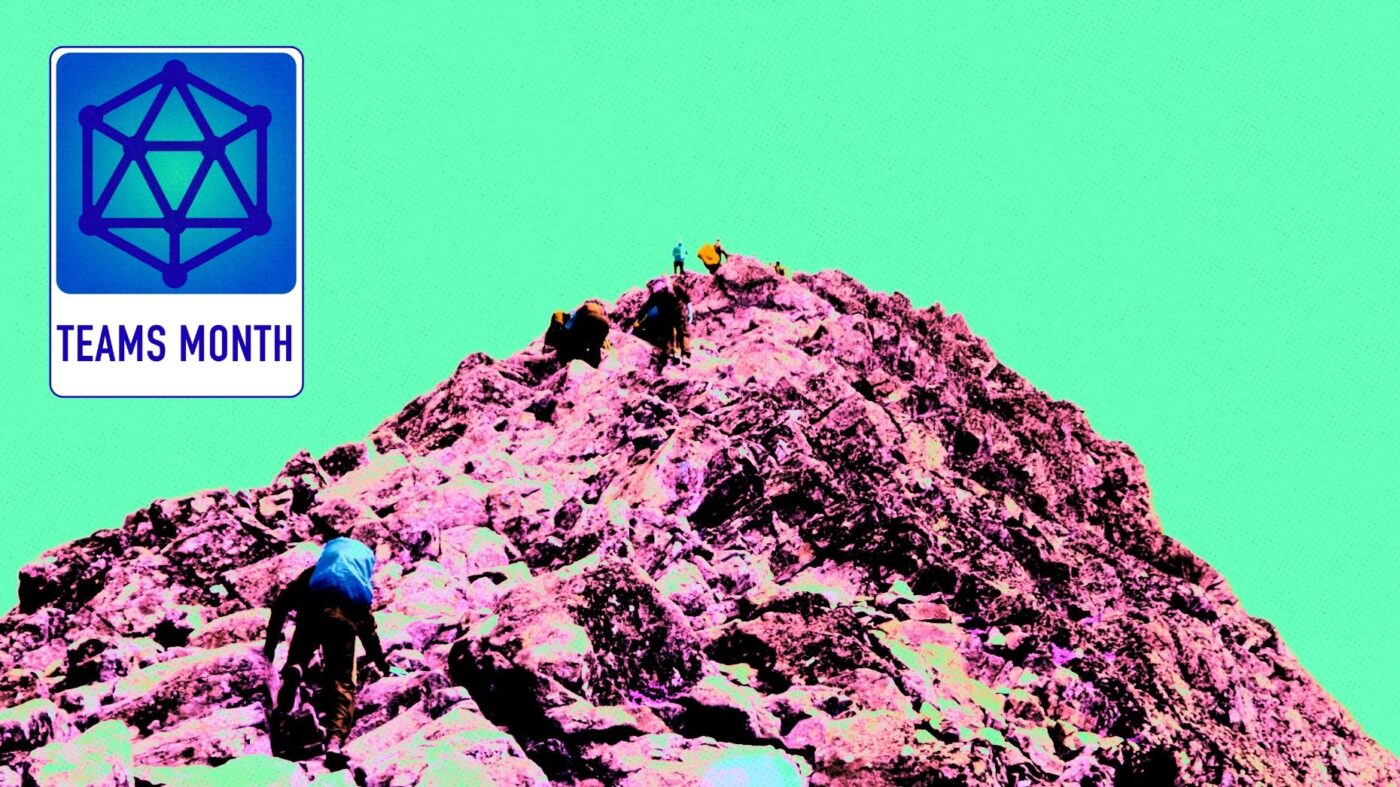 Encouraging more time outdoors, from group team-building activities to educational work outings, will keep your team engaged and have a positive impact on the group dynamic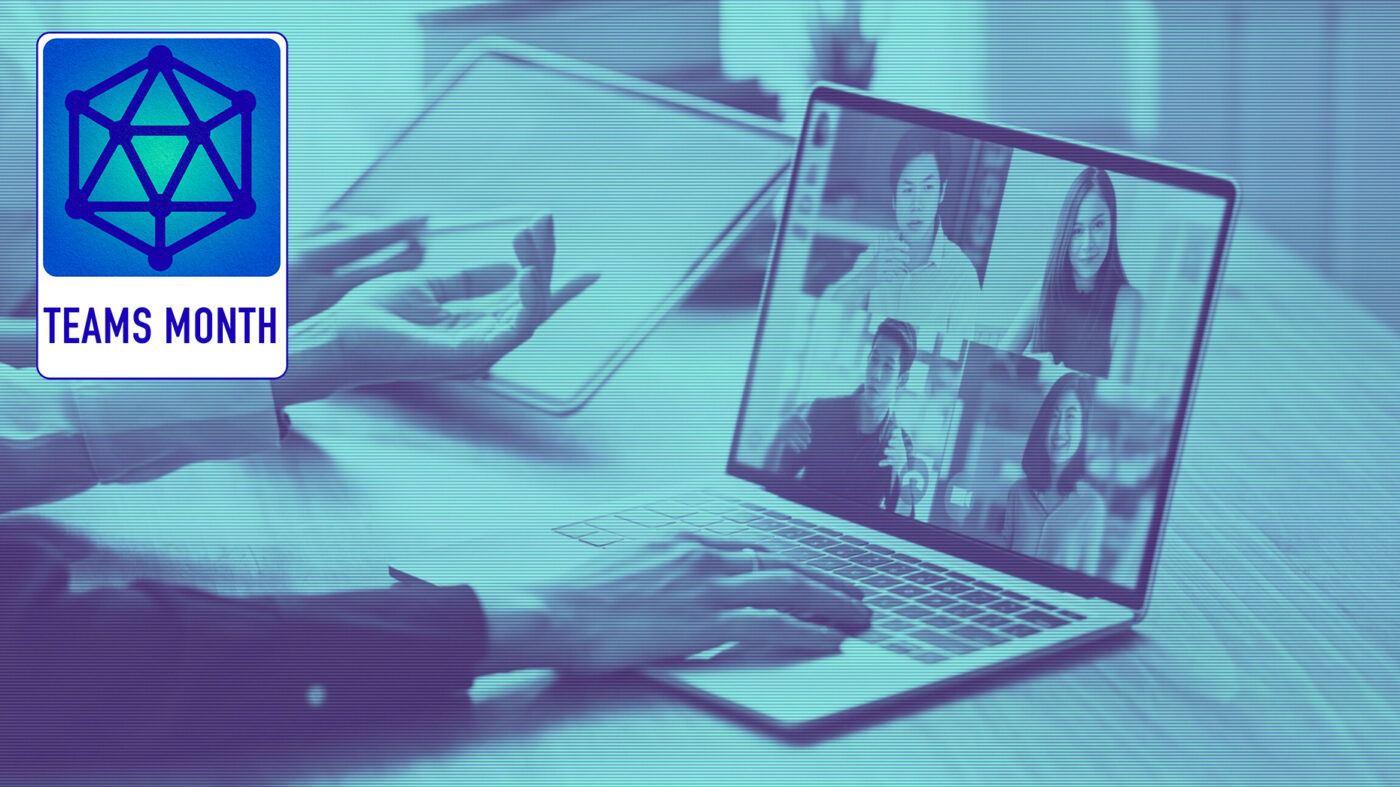 Although it was a challenge at first, now we're realizing the enormous benefits of running business in the digital space. That's why teams have to work on having the basics of virtual meetings down pat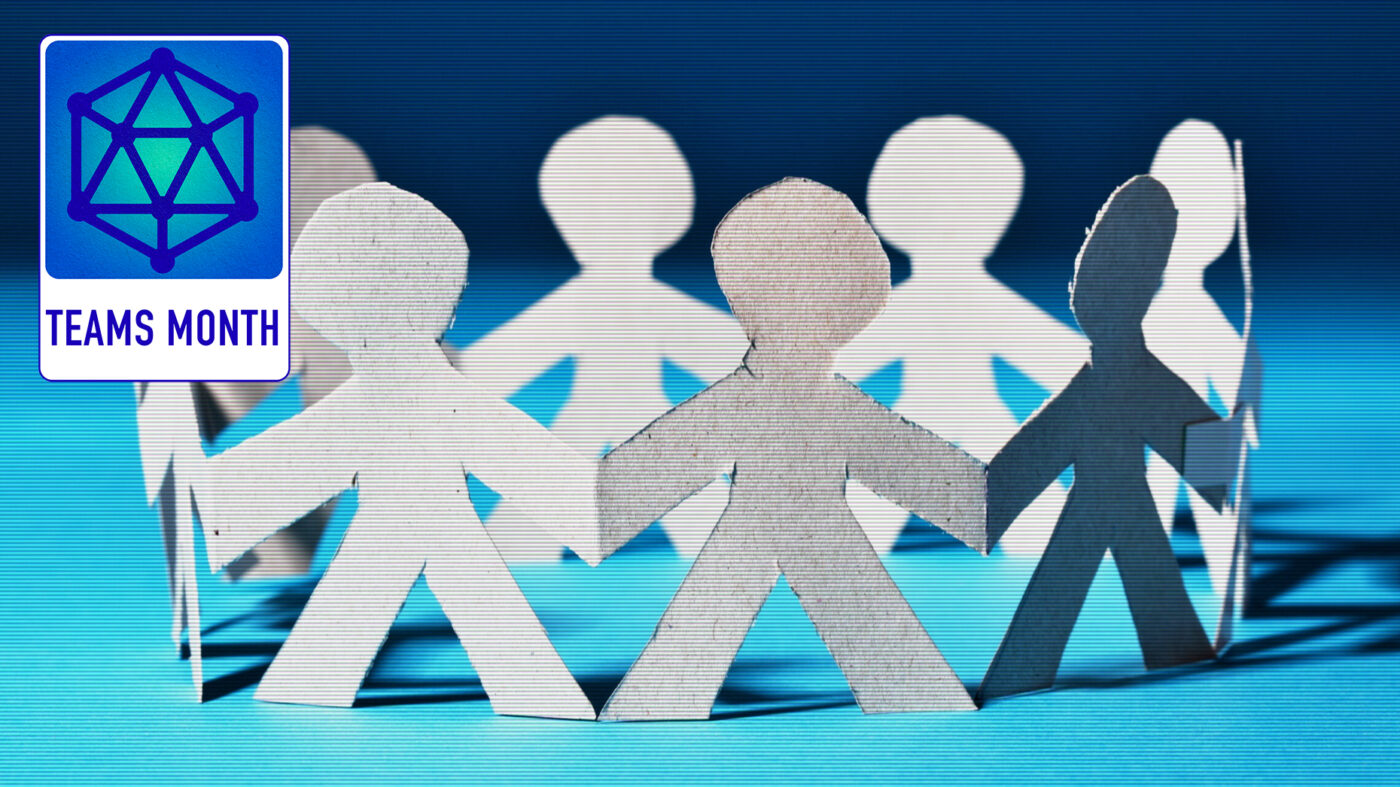 For team leaders, constantly having to replace top talent can be draining, both emotionally and financially. So, make sure you're following these four key points when striving to keep your team members productive and happy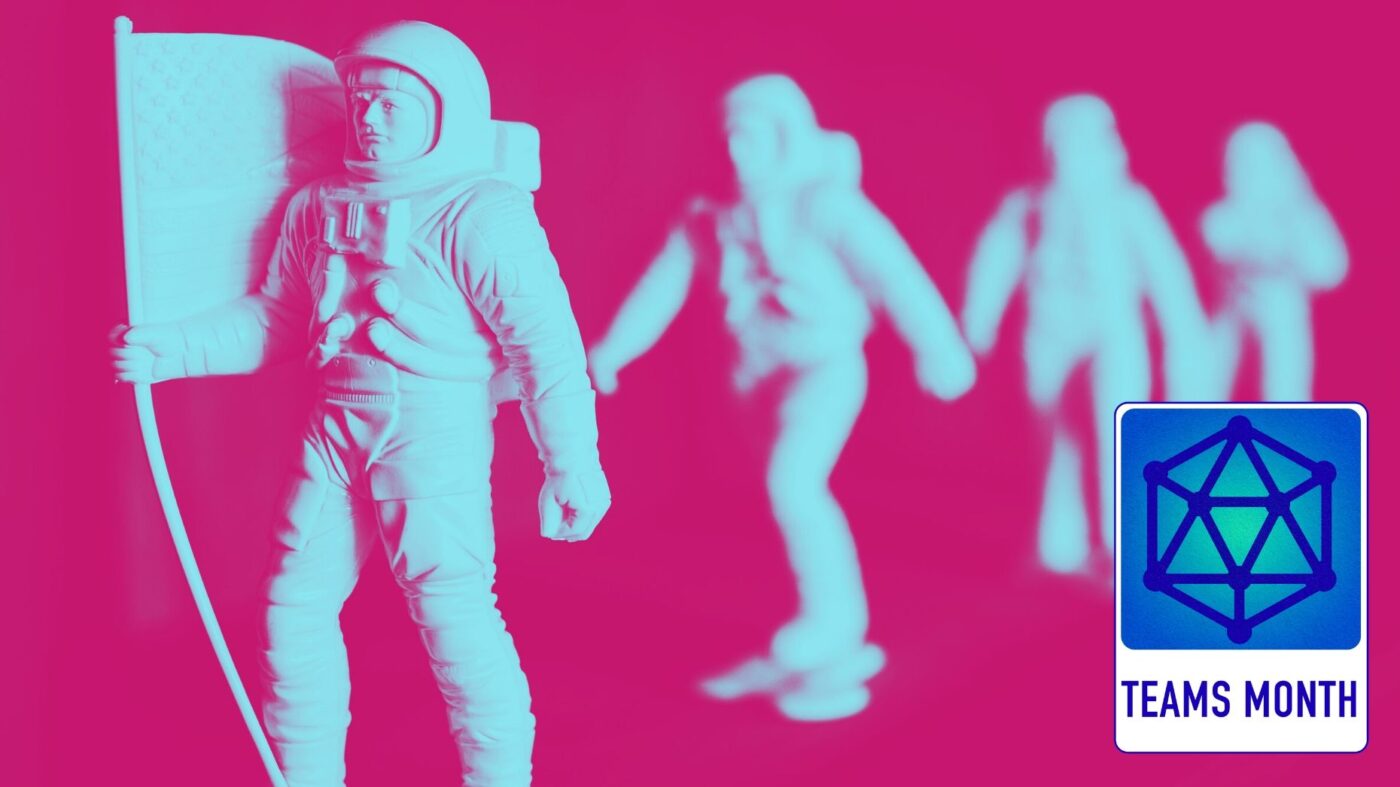 Tune in for team-related opinion, insights and advice all month long on Inman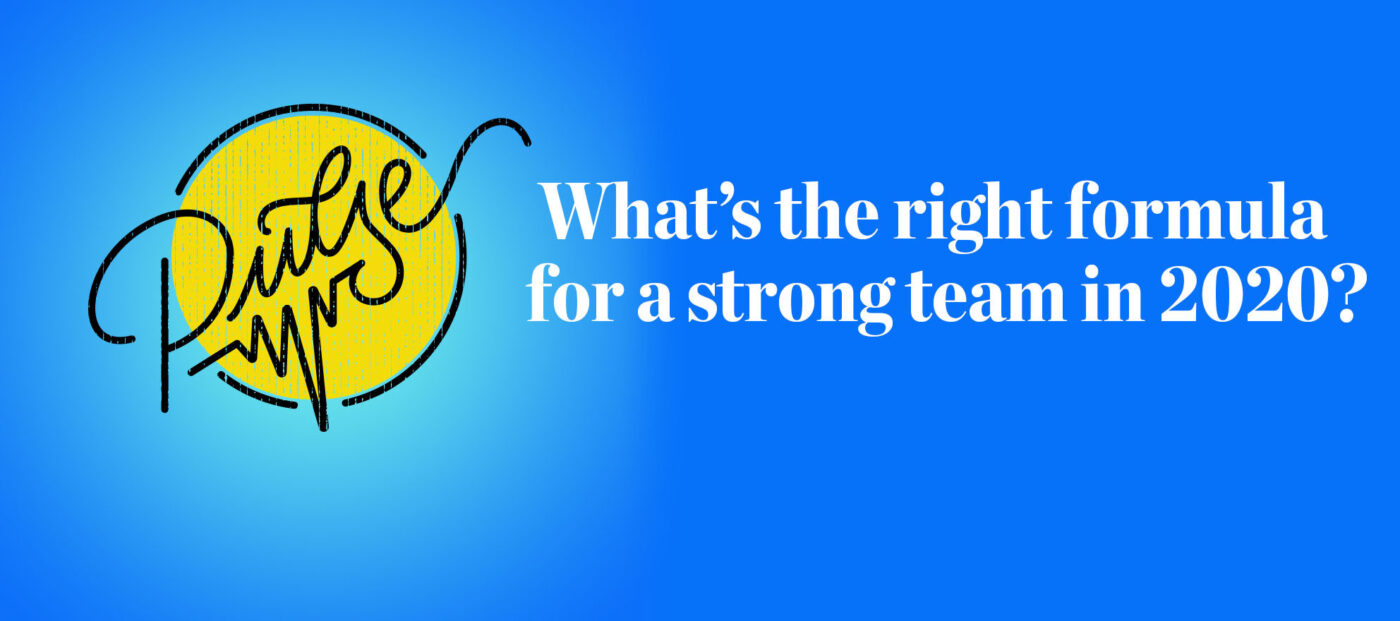 This week, we're kicking off our new teams theme month by asking you, our readers, what you think makes for a strong and effective team this year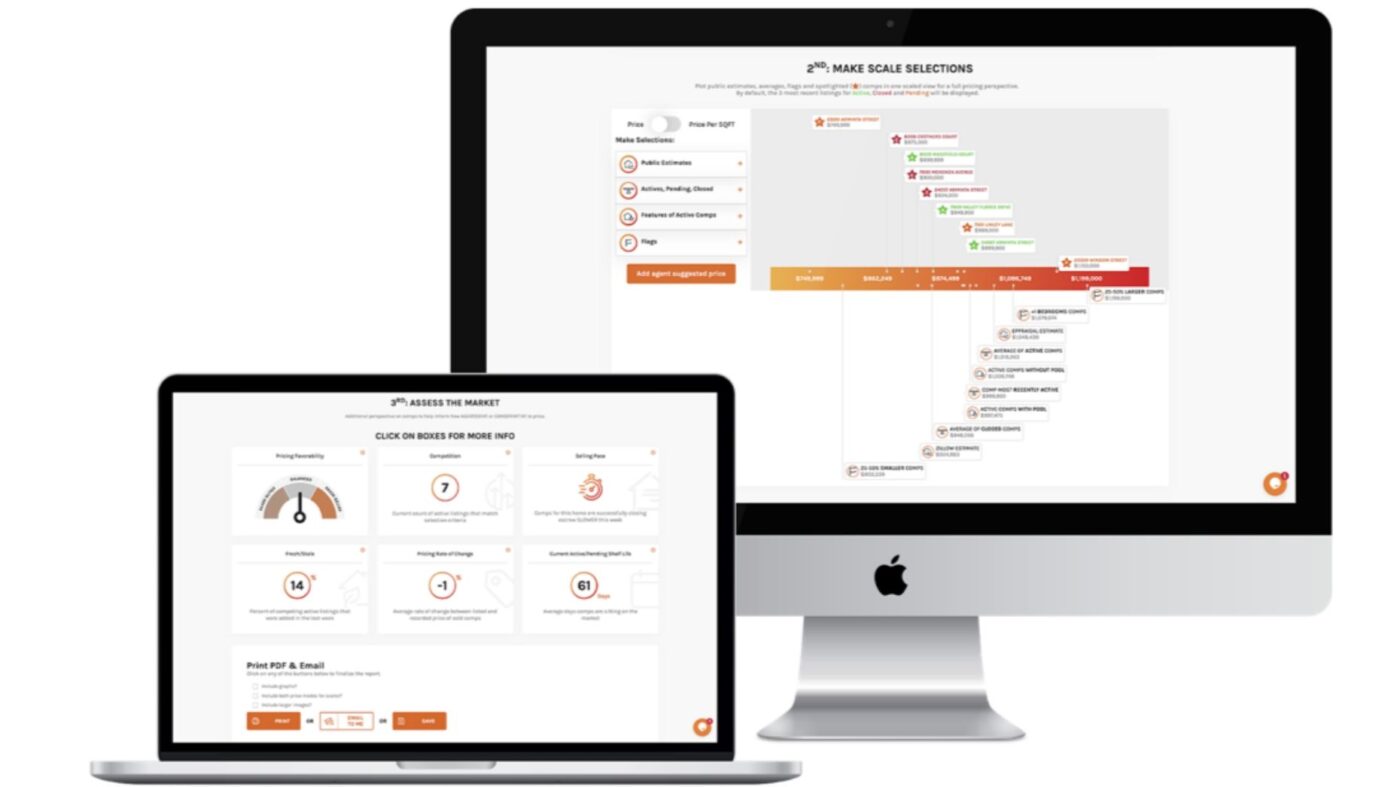 The software will now have access to 600+ MLSs just a year after inception, and founder Karen Abram says she's 'beyond excited to join the Inside Real Estate family'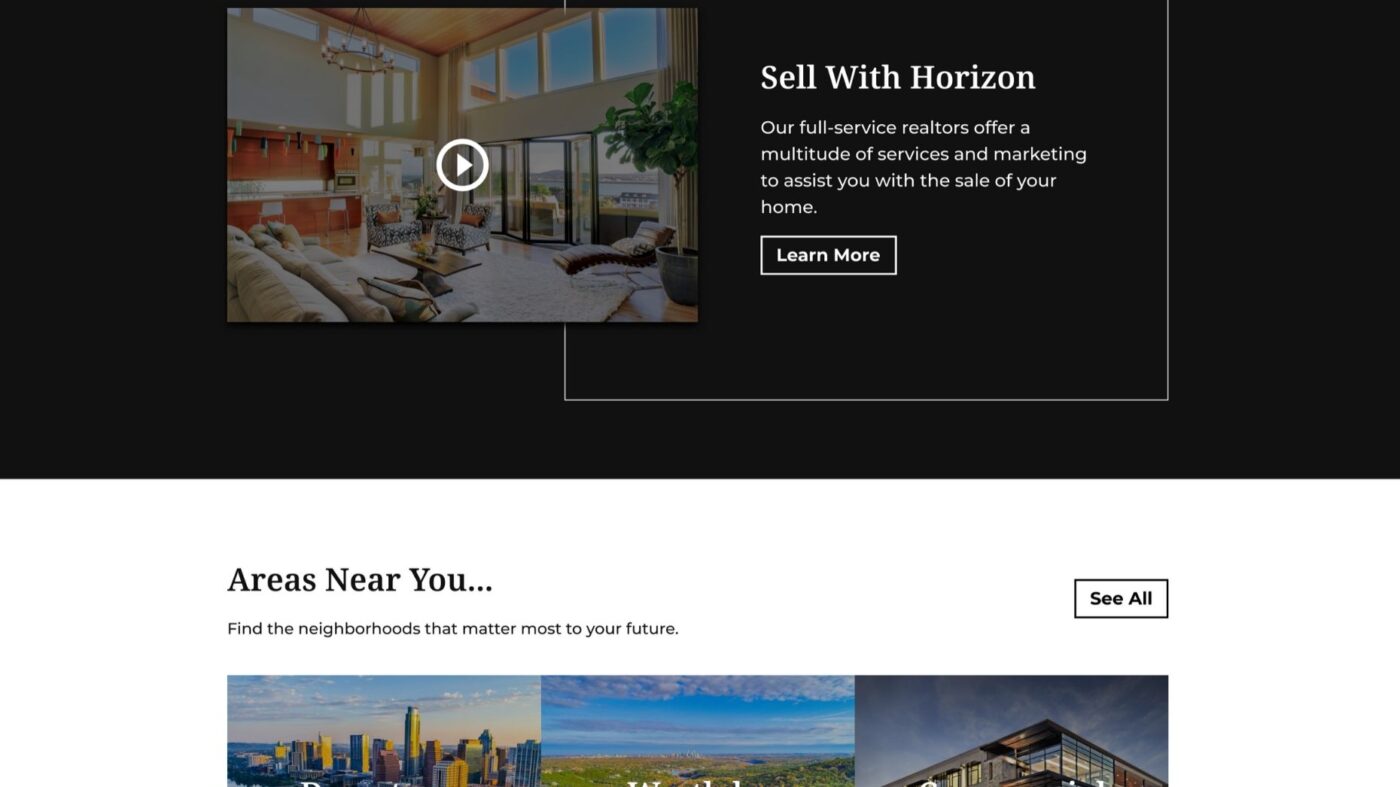 Developed by a high school dropout and aerial photography pioneer, CRM will focus on agent websites, property marketing and customer relationship management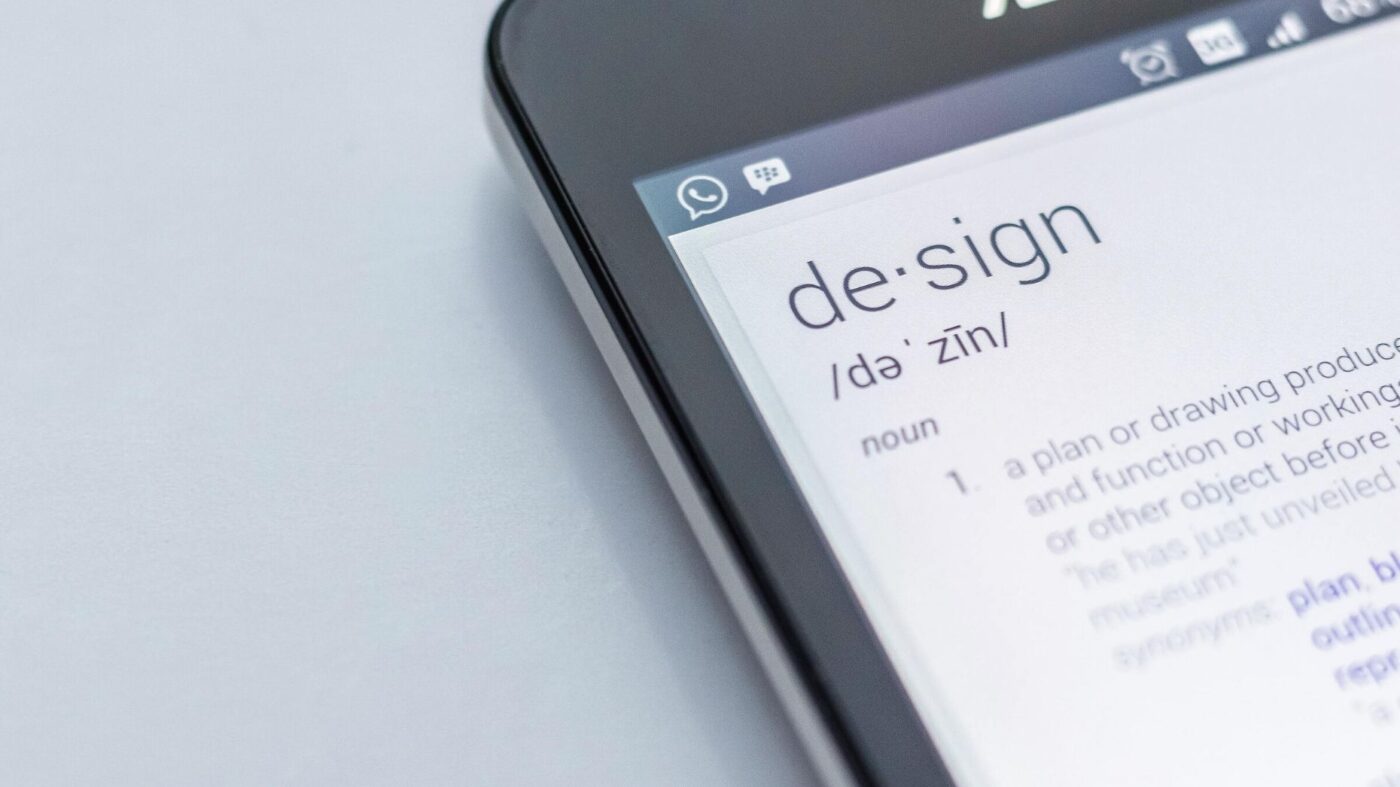 Opinion
Another option for agents and marketing staff looking to bring their design in-house, this web-based marketing resource provides creative cues, just enough brand control and plenty of value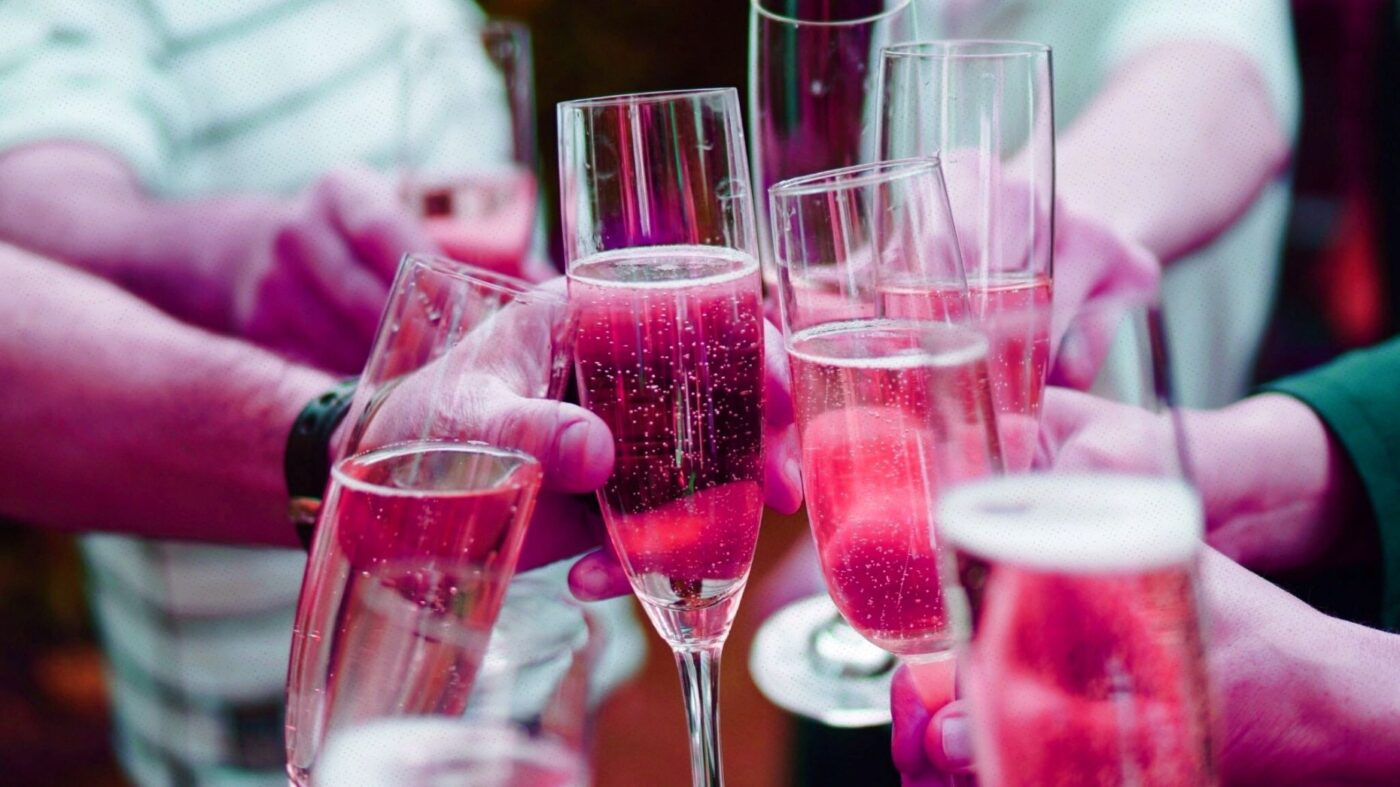 Higher retention means a more cohesive culture and more highly trained and seasoned agents serving your clients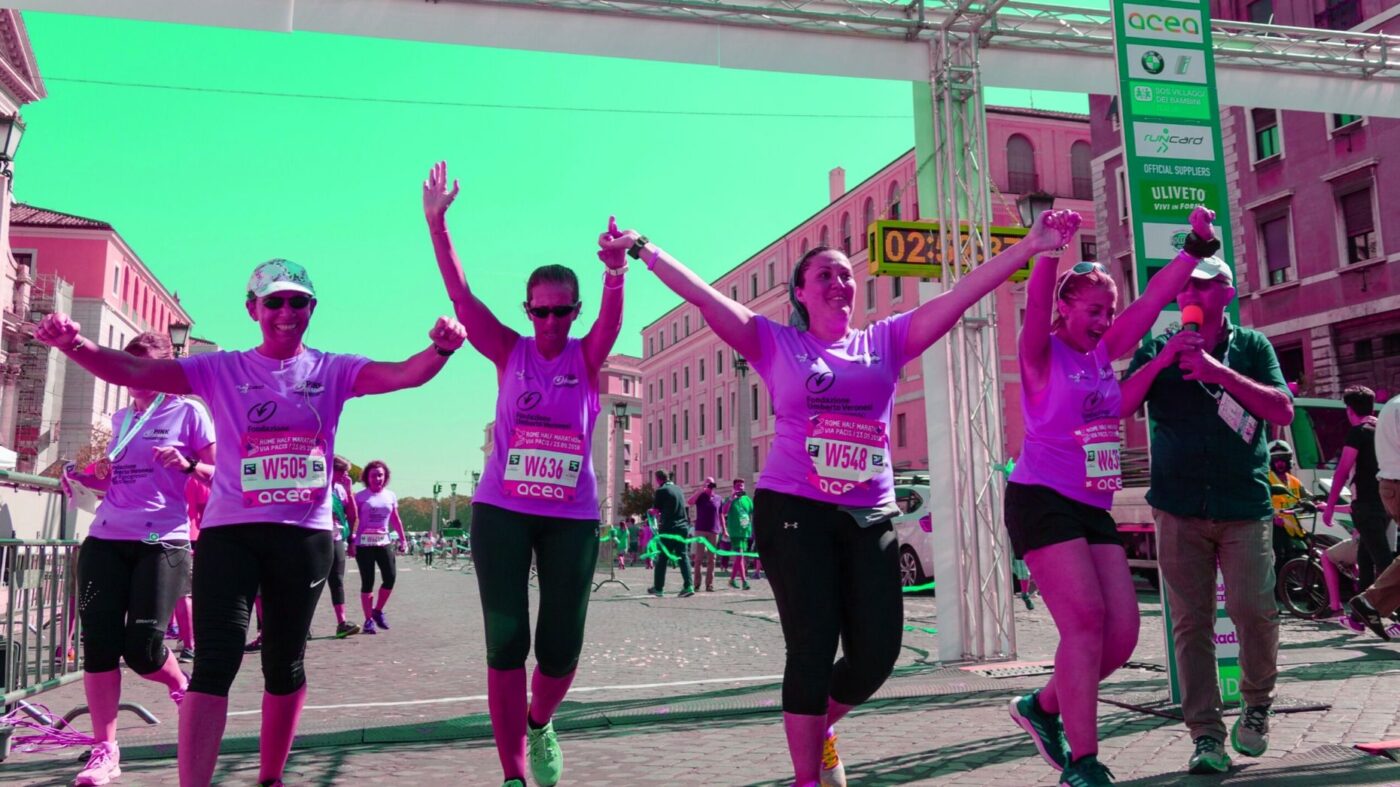 Opinion
To ensure you hire the right people and keep them, heed these tips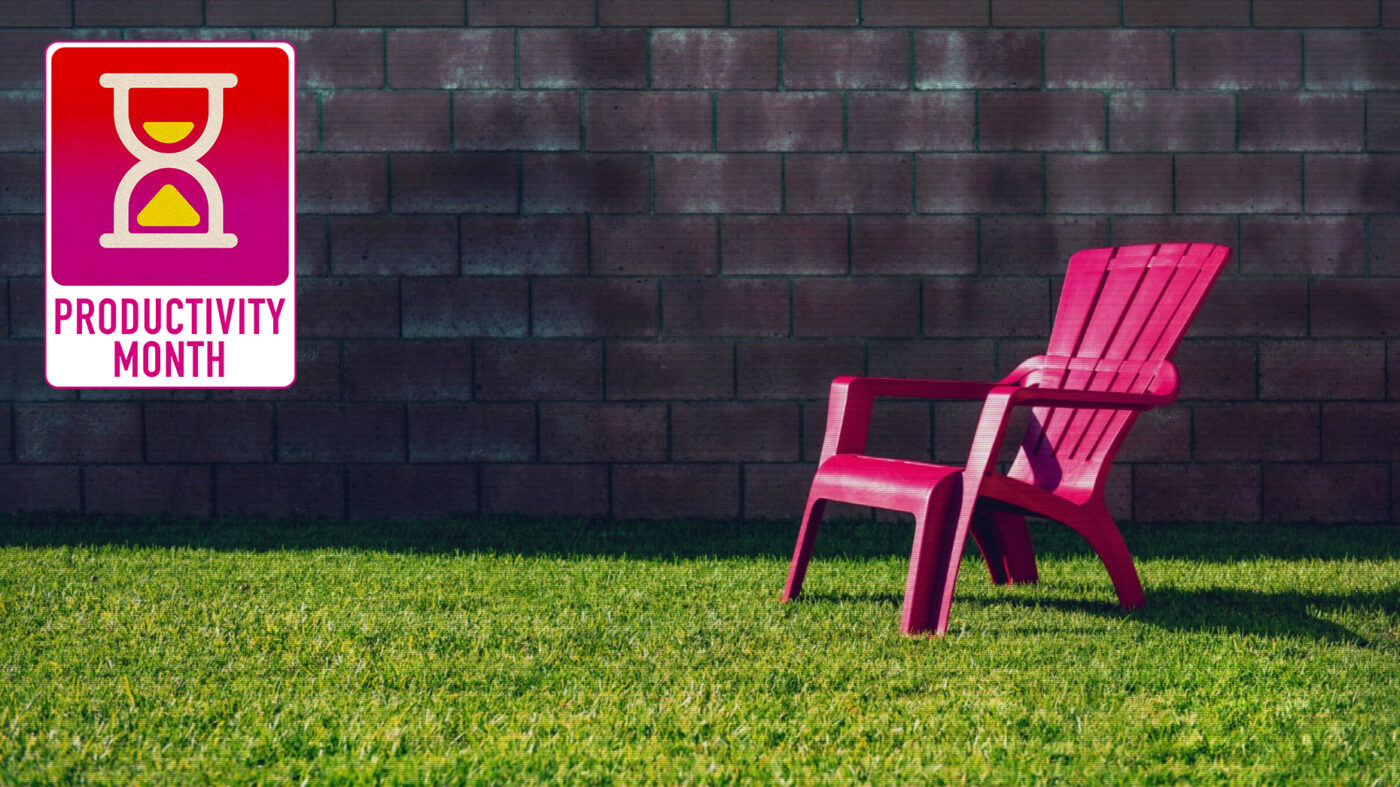 Summer might look a little different this year, but that doesn't mean teams shouldn't ready themselves for high volumes of business. Here's how to stay productive this season, while making sure to carve out some time for rest and relaxation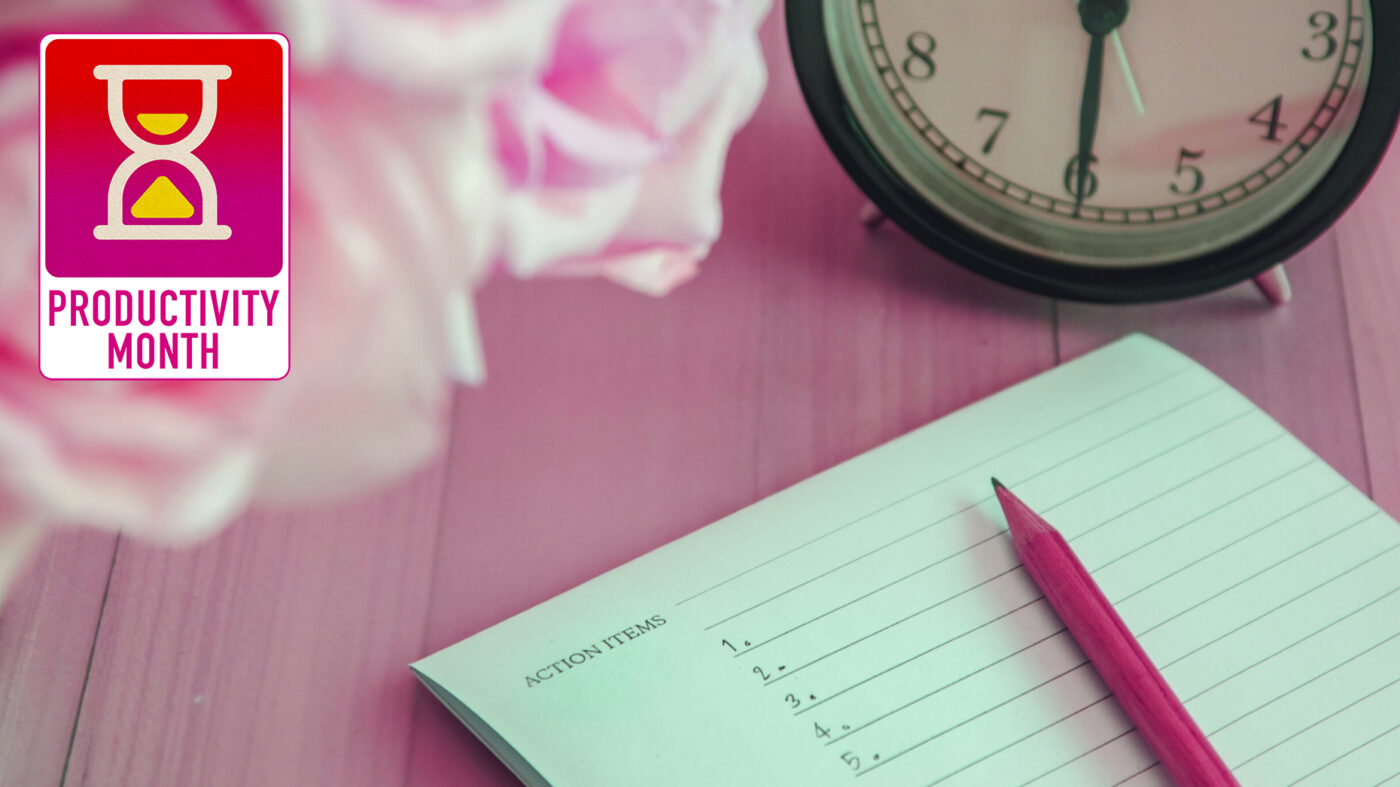 Although we're about to ease into a summer of uncertainty, agents still have an opportunity to take advantage of the months ahead and rev up their business — and they can start by tackling these 12 strategies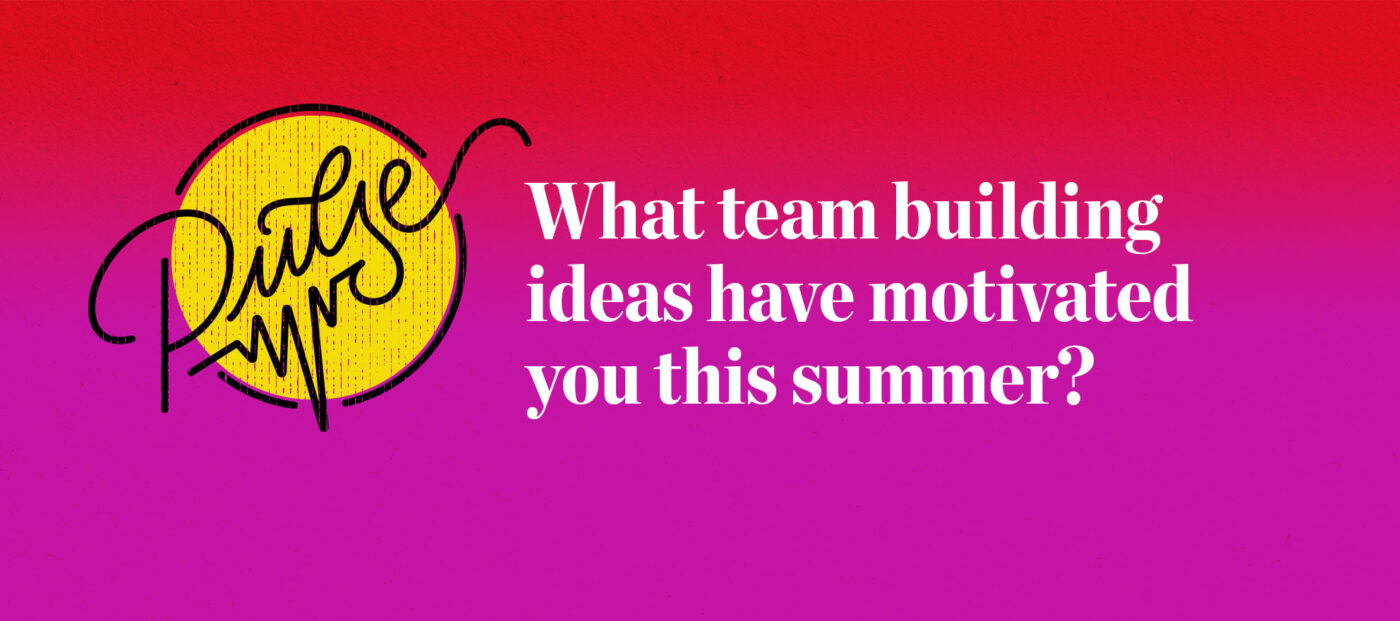 Last week, we asked what team building activities readers participated in that boosted motivation and renewed excitement for work. Here's what you had to say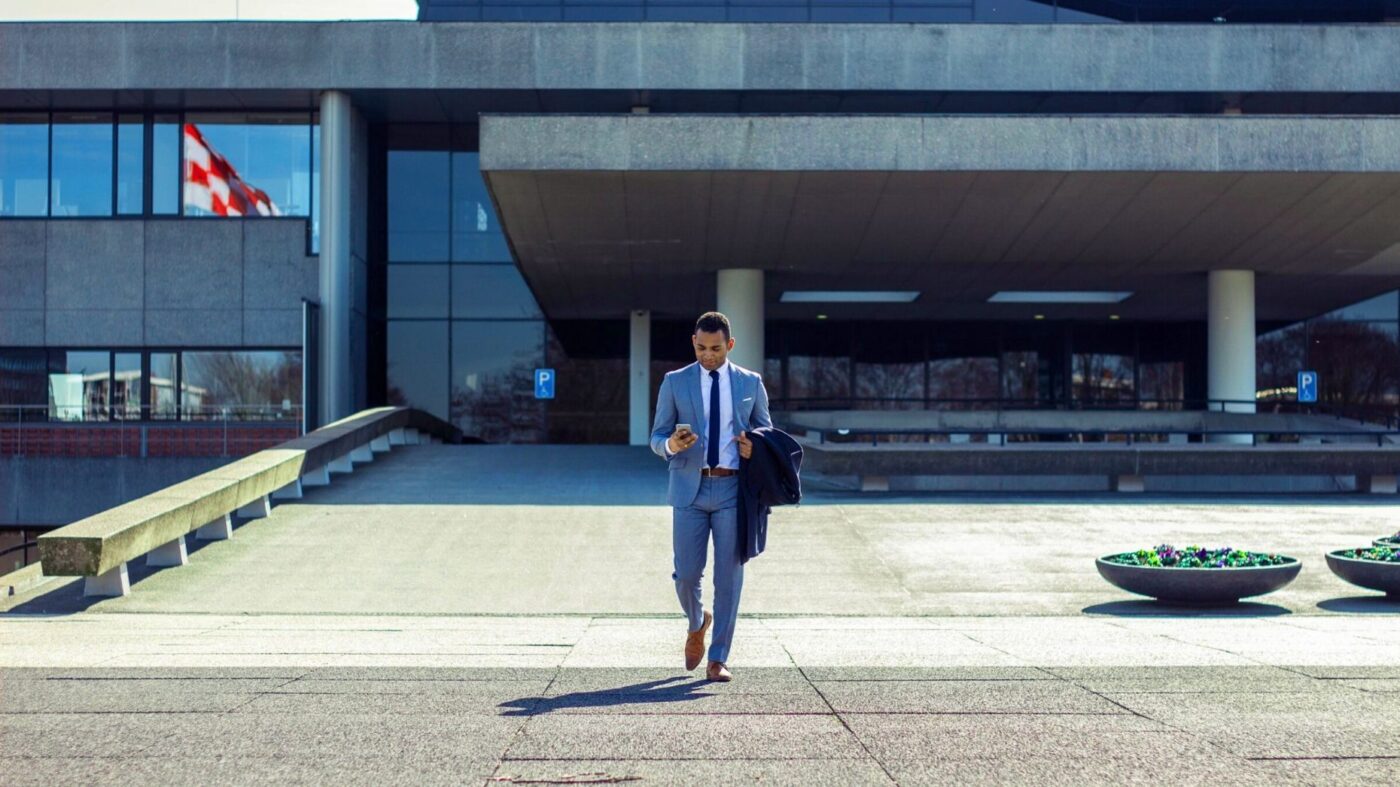 Opinion
First reviewed 5 years ago, this powerful, mobile-first CRM continues to standout as an advanced way to focus on existing relationships as a source of new business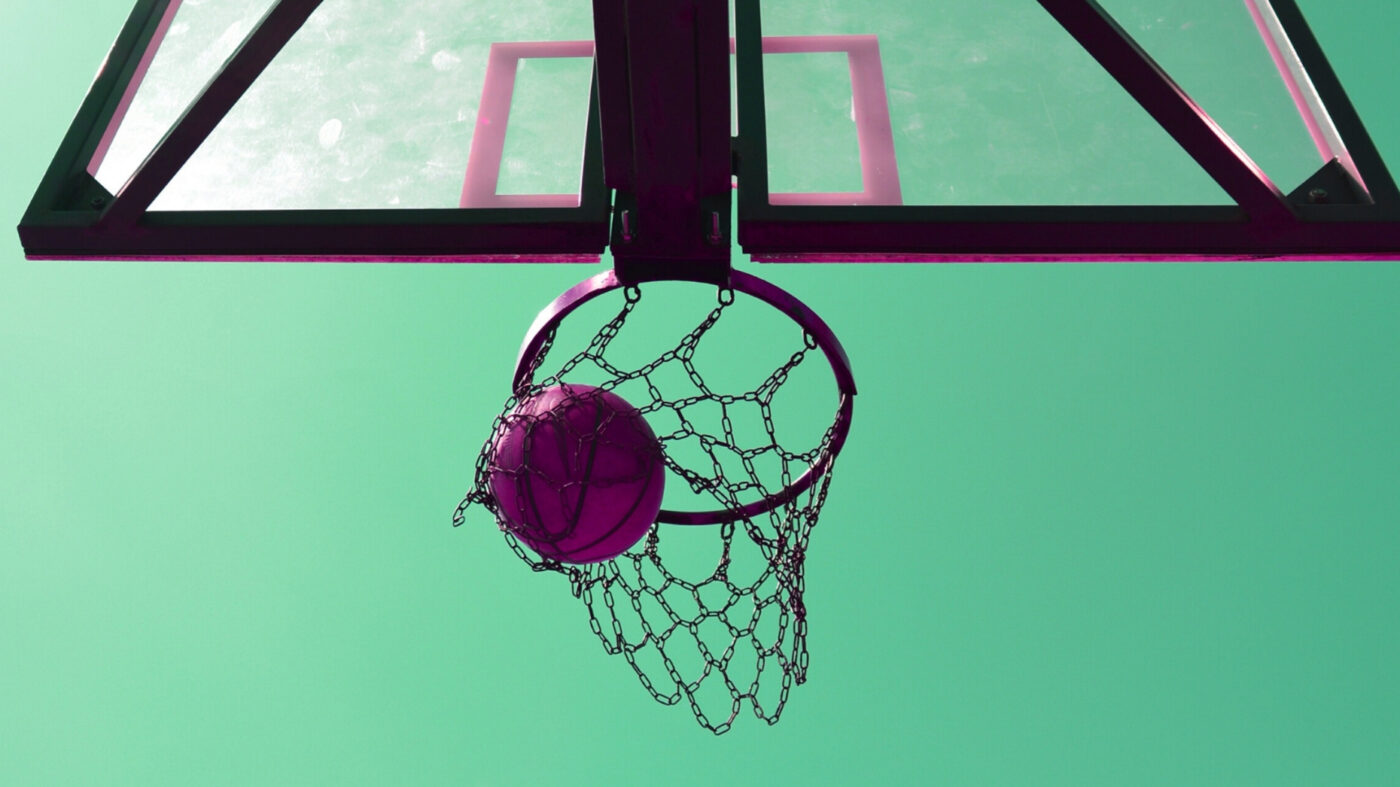 Thriving in a shifting market is all about making adjustments. Here's how one Utah-based real estate group doubled production by adopting gamification — yes, in the midst of this pandemic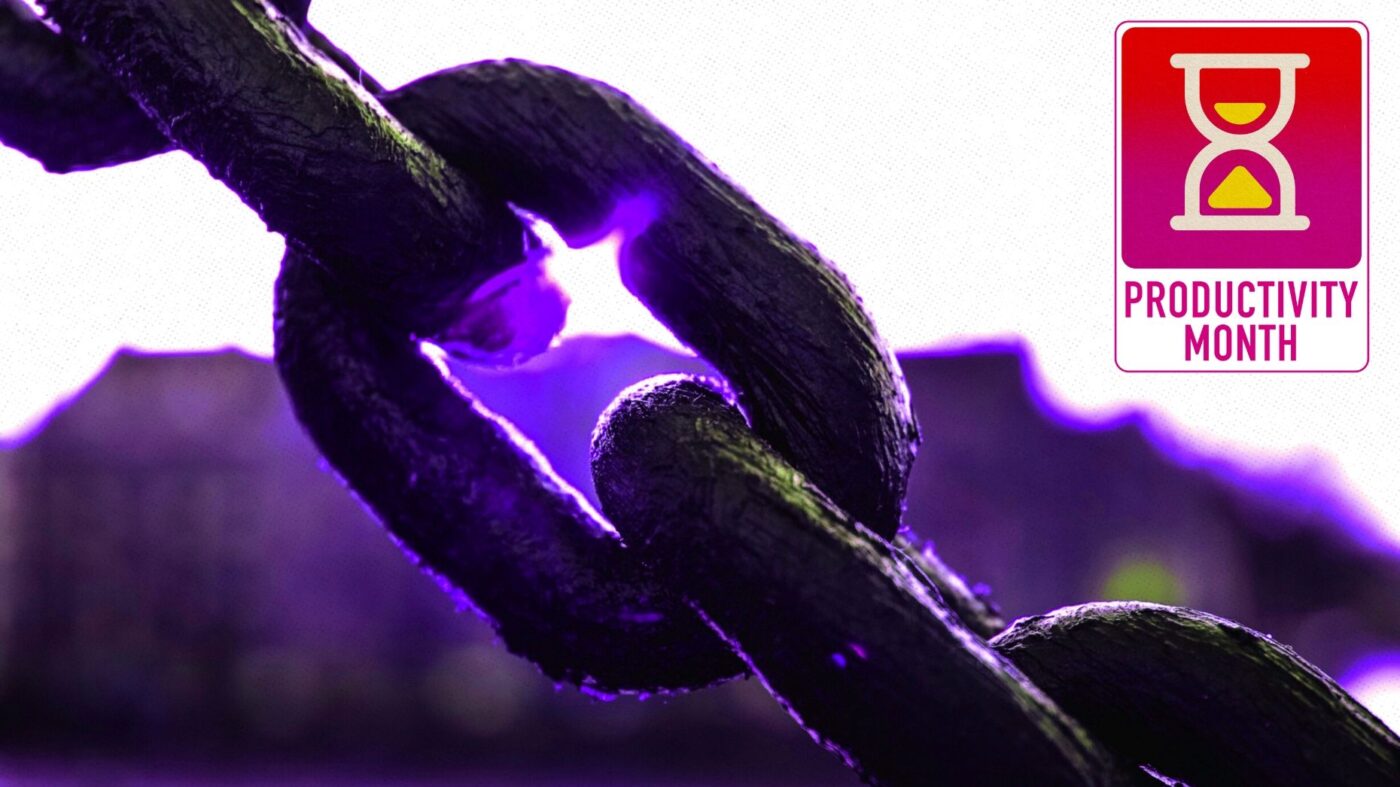 Prosperity comes from developing personal effectiveness and nurturing healthy relationships with team members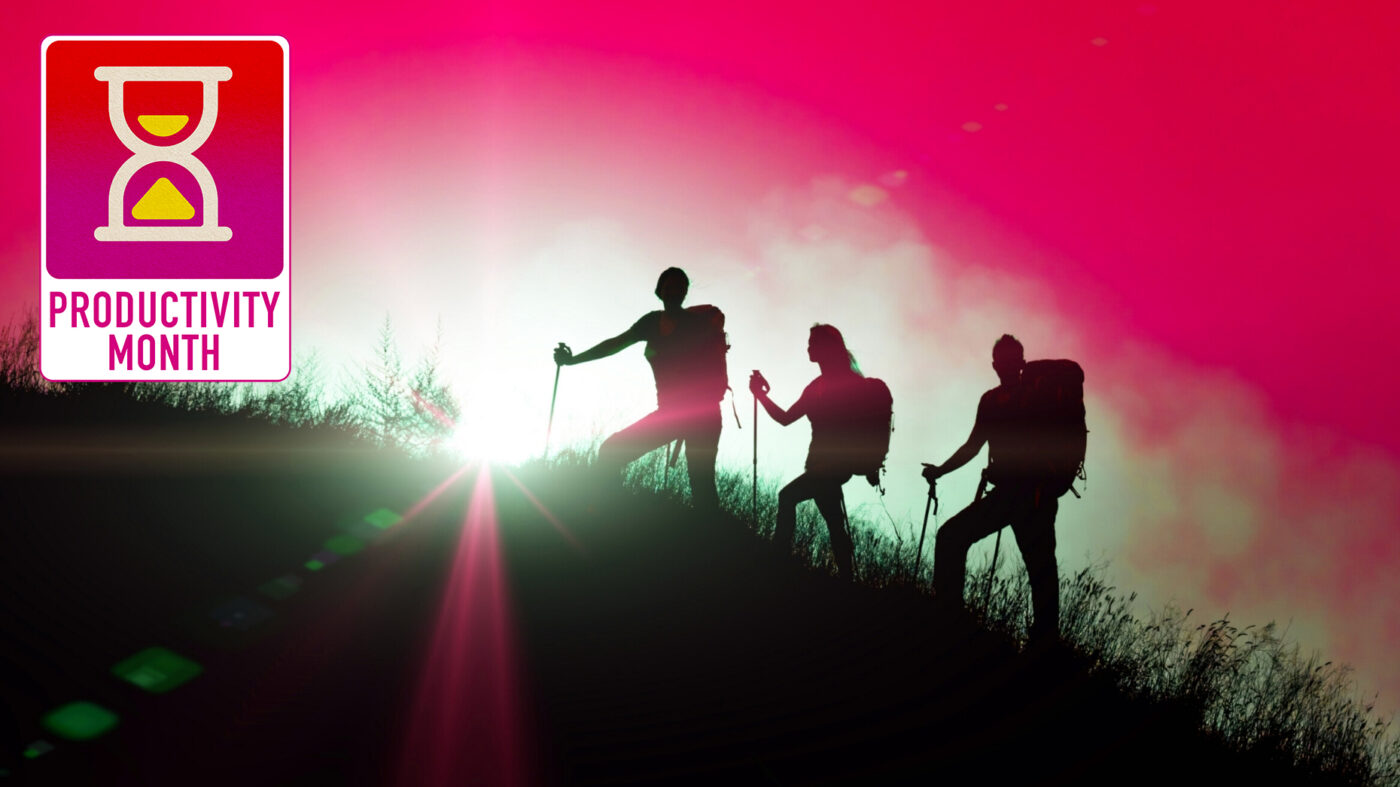 Pandemic or not, there are always going to be opportunities in the marketplace, so it's important to know how to find and identify them. Here's what one team learned during a training course on winning in today's market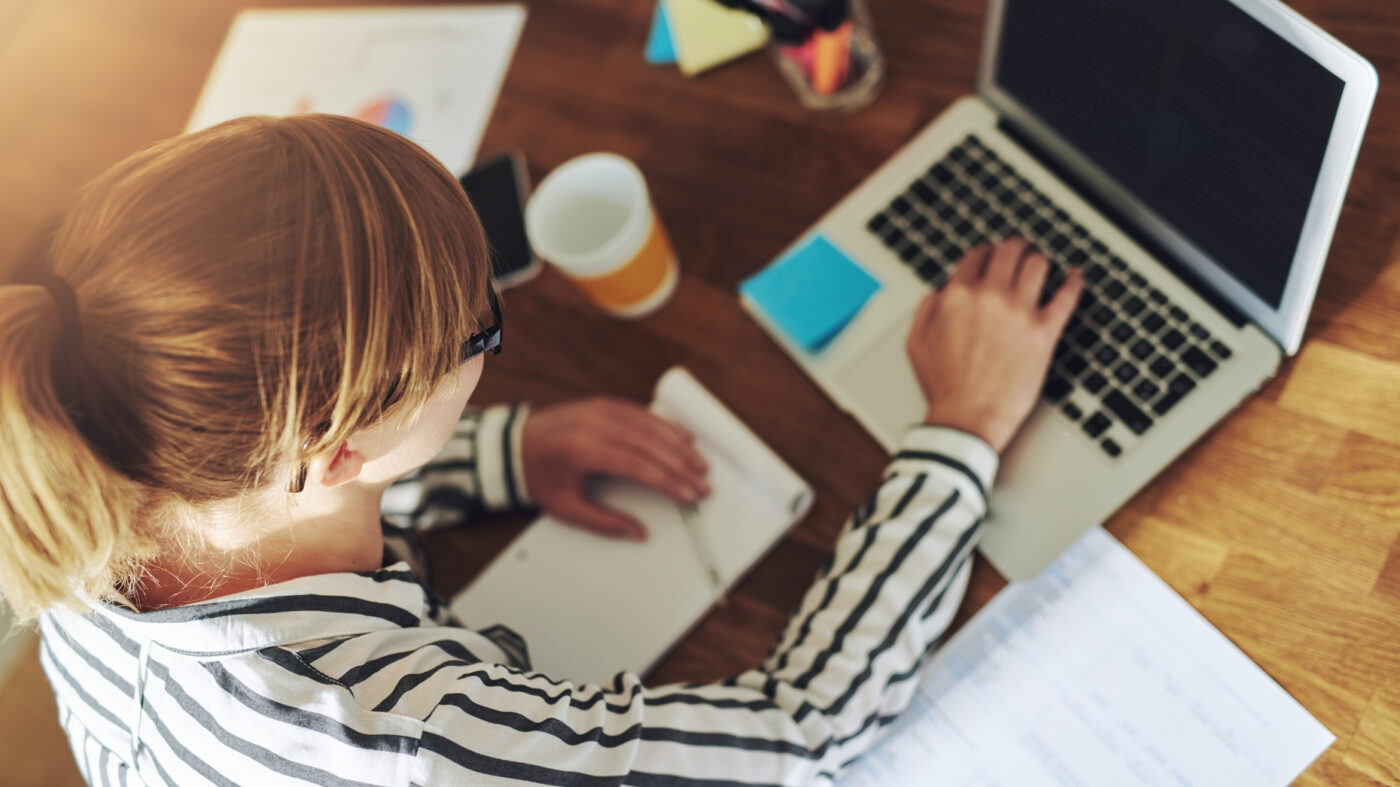 It's important, now more than ever, that you optimize your business and life, and stay focused on what you can control during these trying times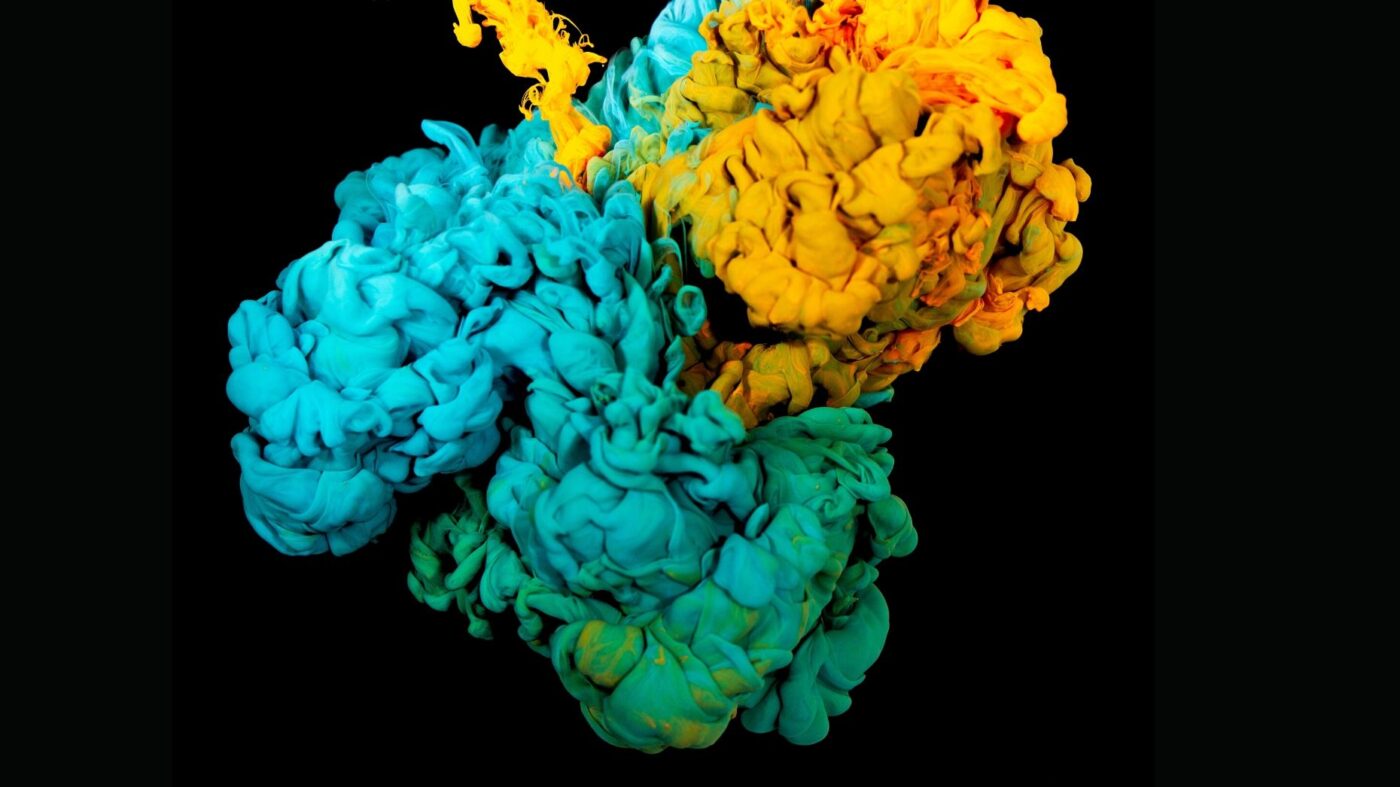 Opinion
Make sure all agents know that you're committed to supporting them, and encourage thoughtful collaboration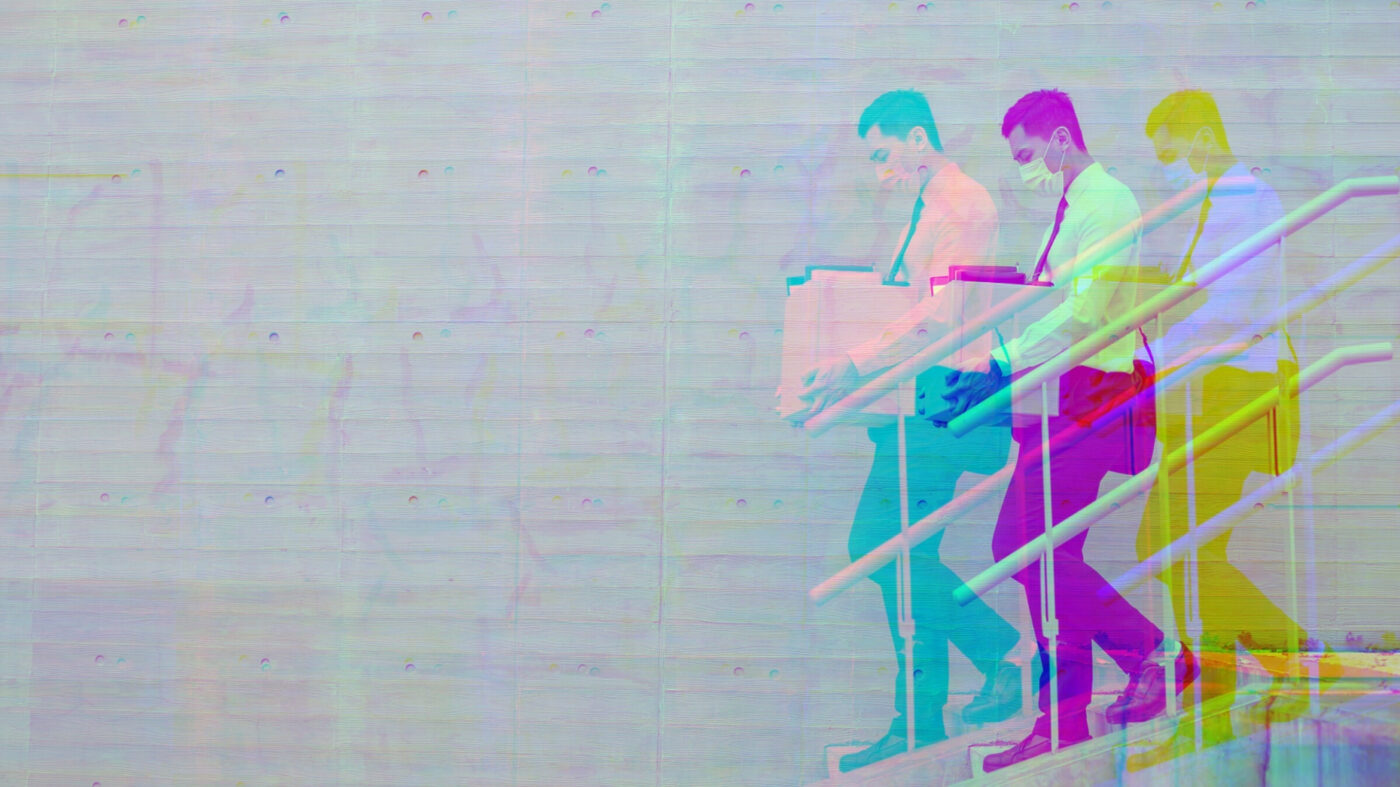 Letting a team member go is one of the hardest decisions a leader has to make, but it's also a critical step for your business. Consider these 3 mind blocks that may be stopping you from making the right call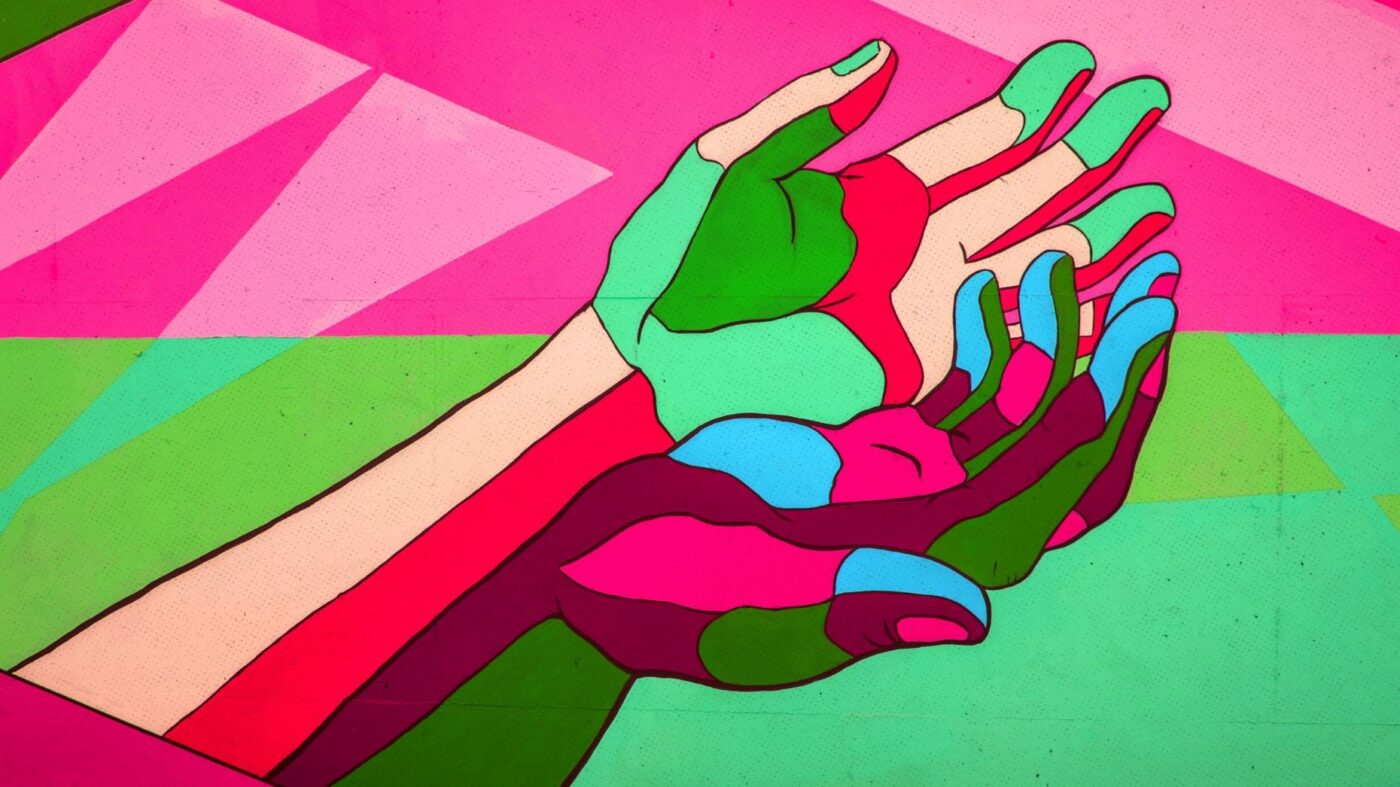 Opinion
When a crisis ends, you remember two kinds of people: the ones who stepped up, and the ones who disappeared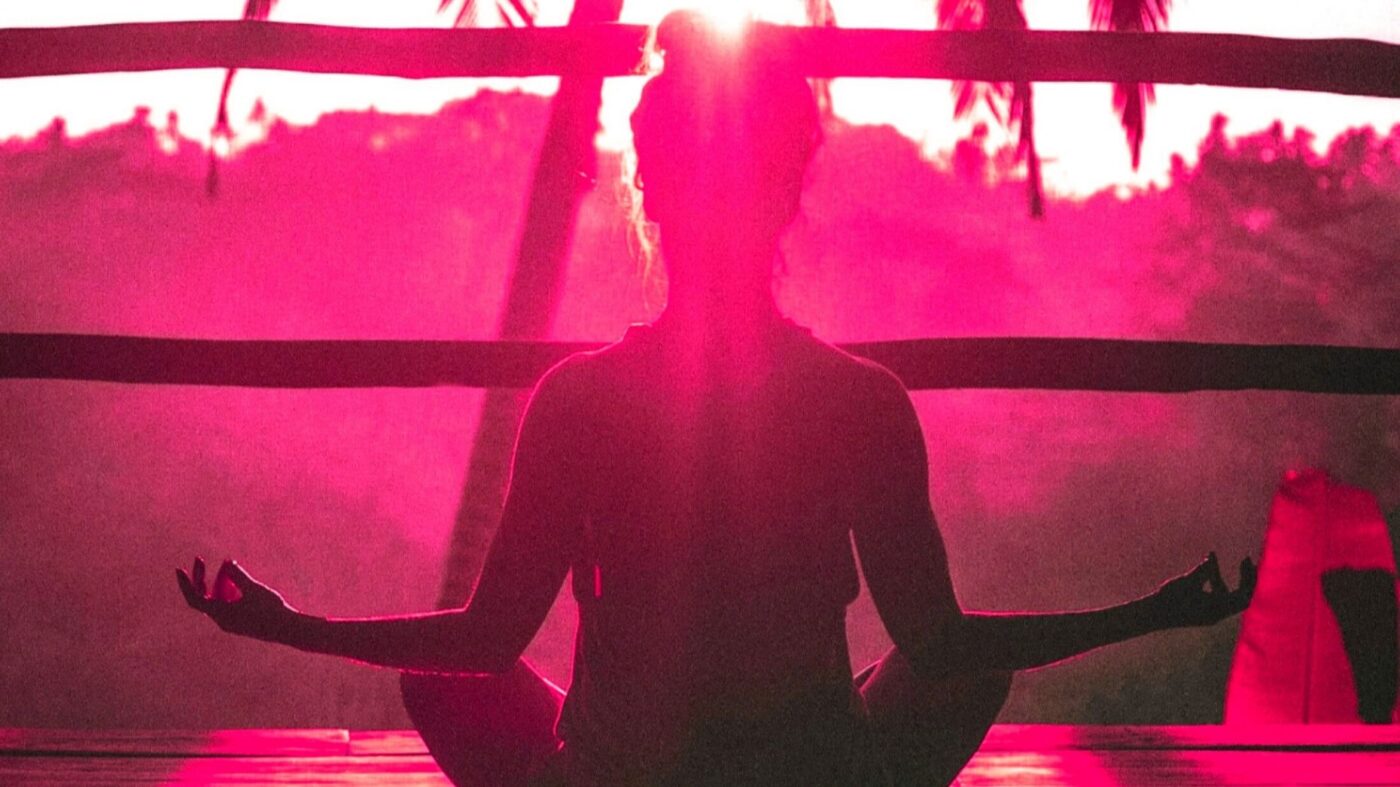 Many real estate agents have been working harder than ever through this challenging time, so here are some ways leaders can take care of their agents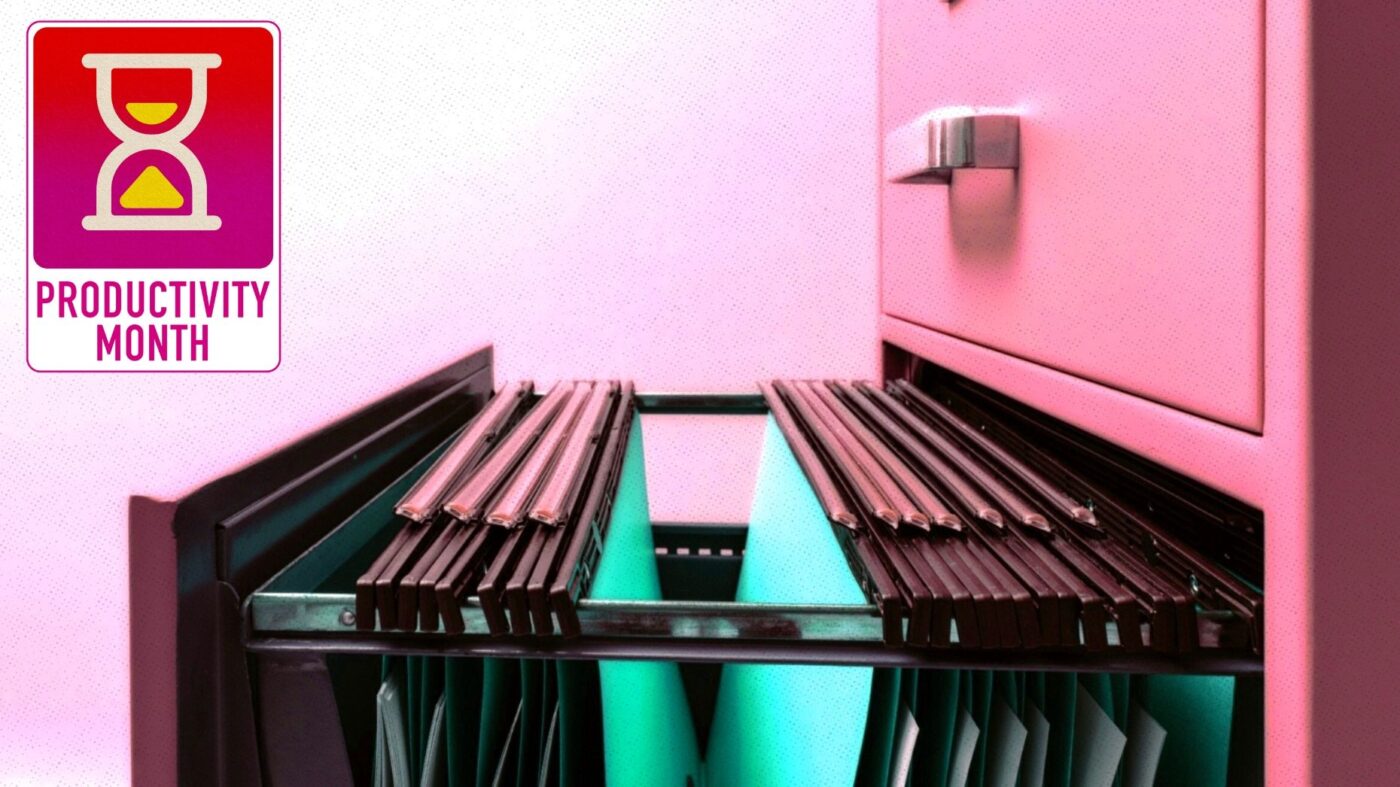 Use this time to do the foundational administrative work that agents can never get around to — like implementing a customer relationship management system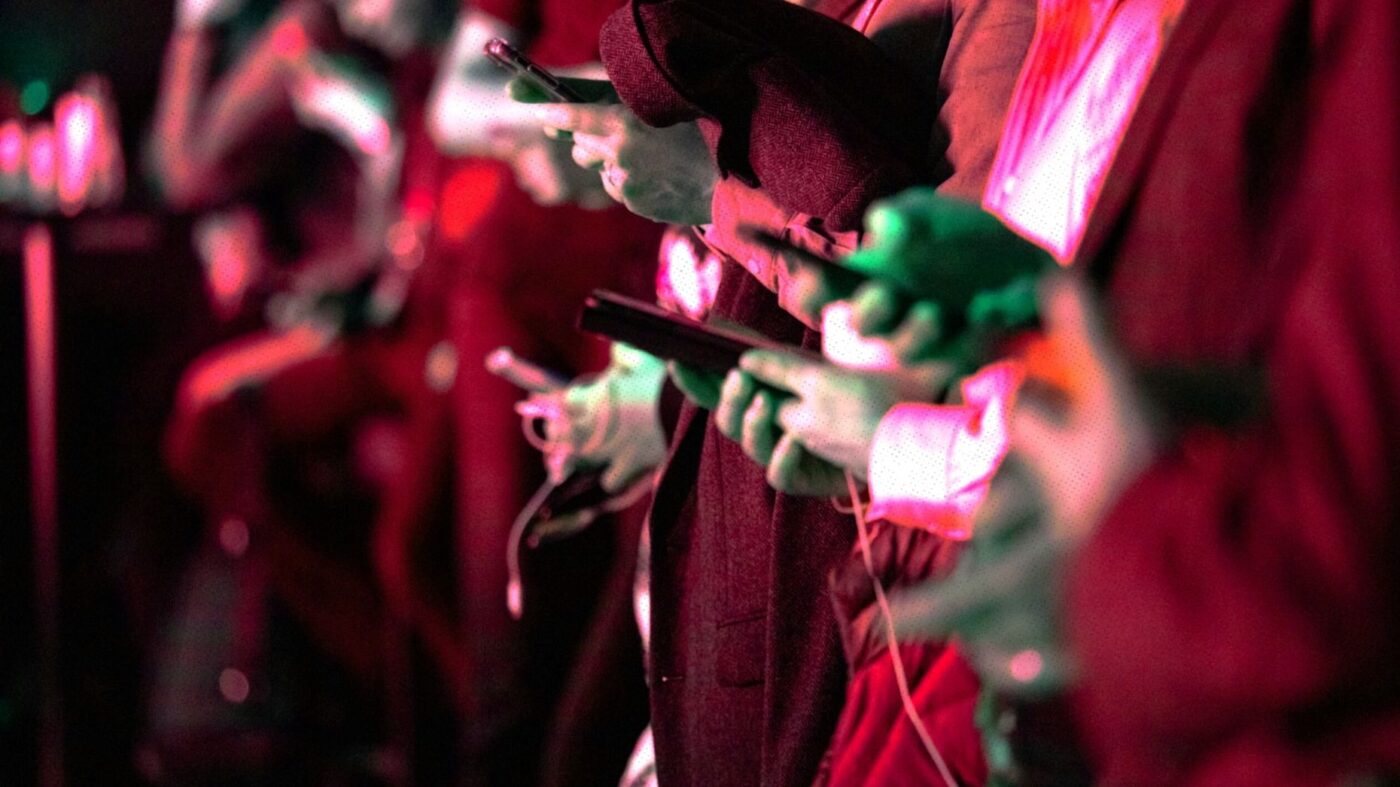 Automated marketing won't be enough to preserve your reputation as social change and messaging comes to the forefront — so it's time to get clear on your values and be authentic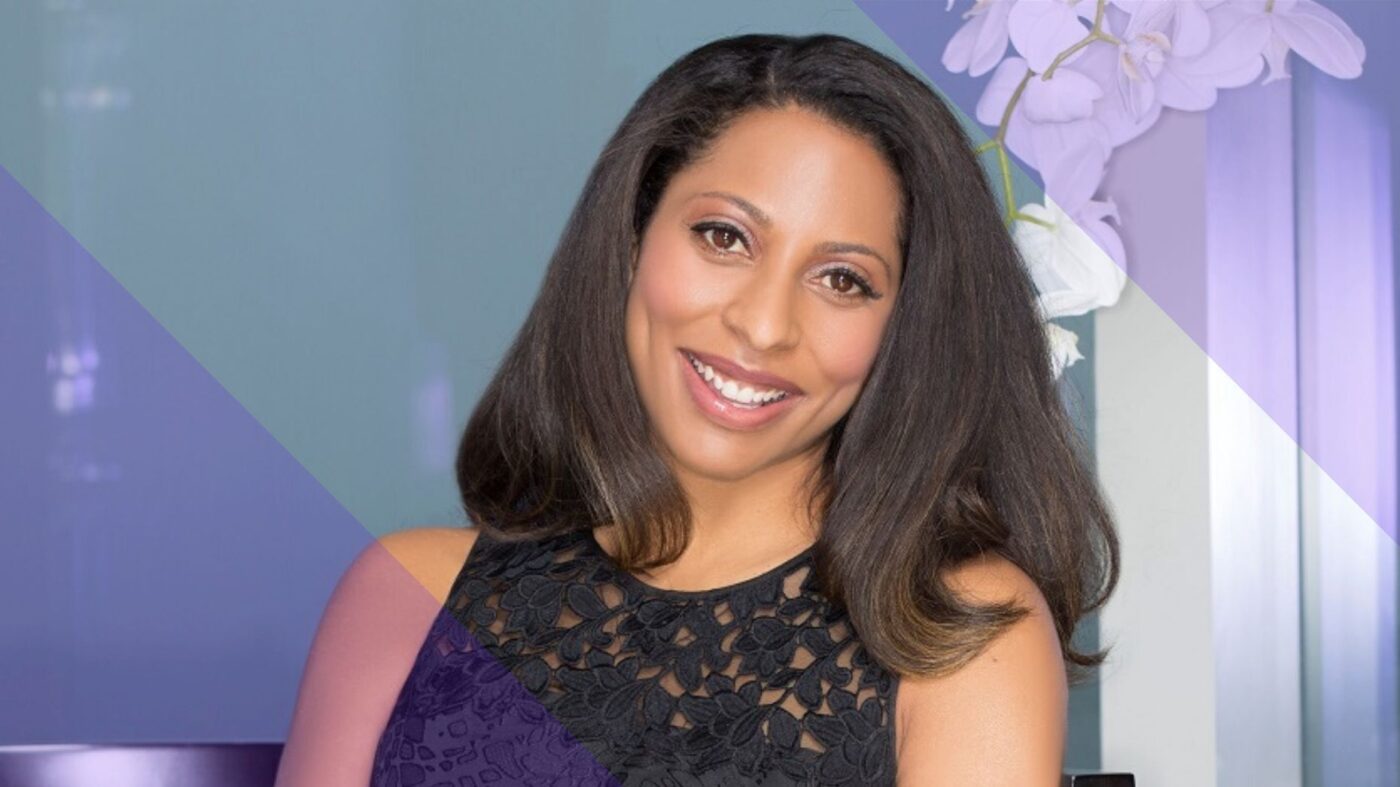 As a luxury collection specialist at Engel & Völkers, Leah Robinson-Christian uses her experience, expertise, and strong people skills to offer a higher level of client service while growing her business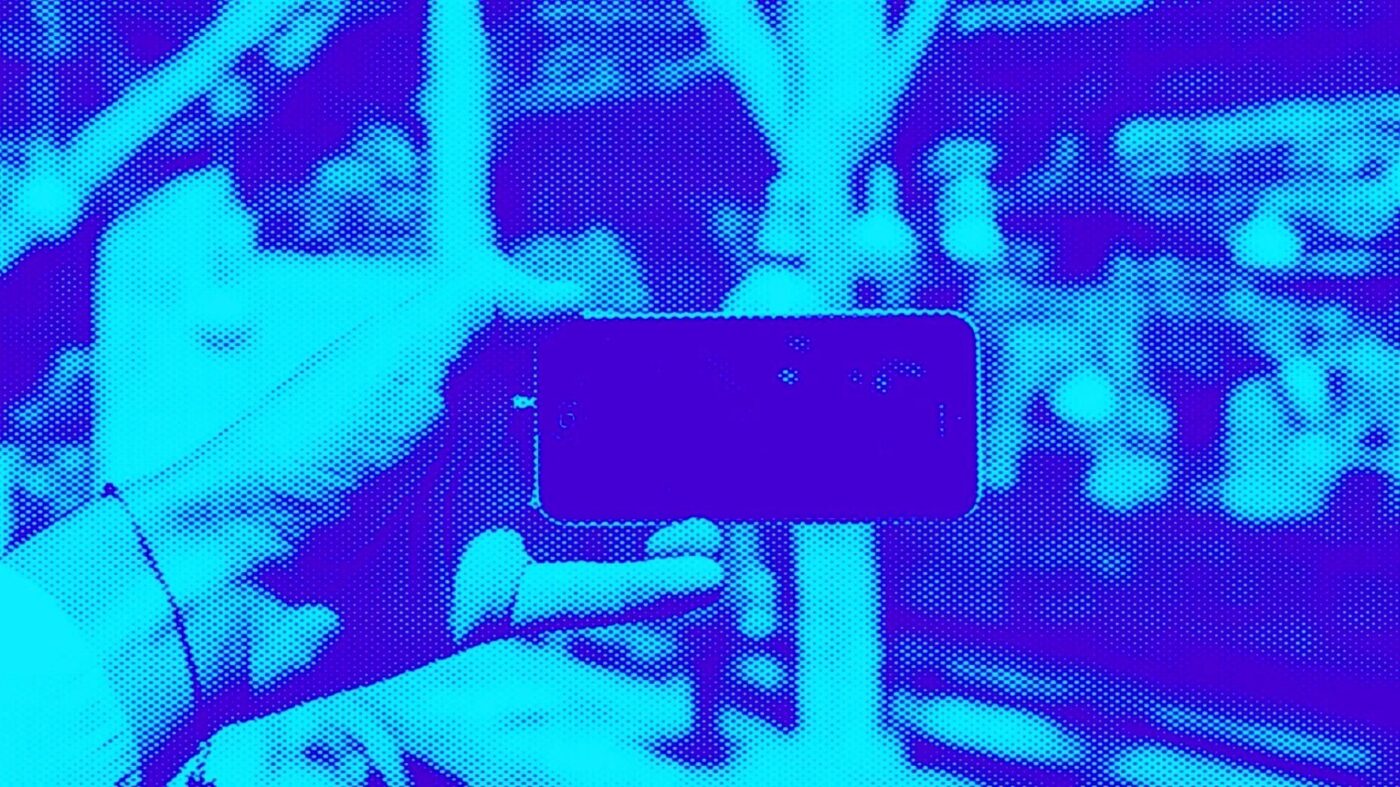 Answering these questions live will give your prospective buyers the best virtual tour experience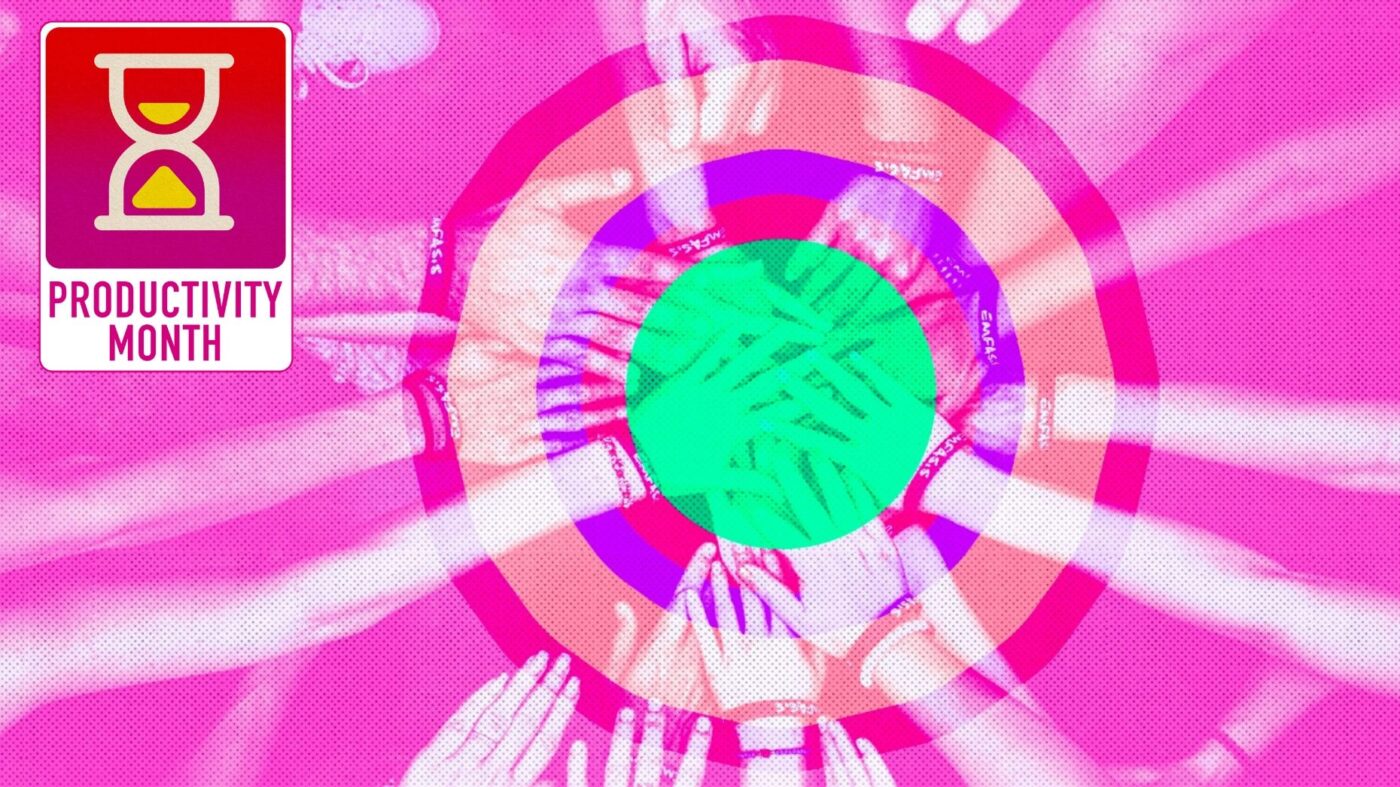 Opinion
As we enter a time of recovery, our eyes go toward rebuilding. Team leaders can start with improving team productivity using these tips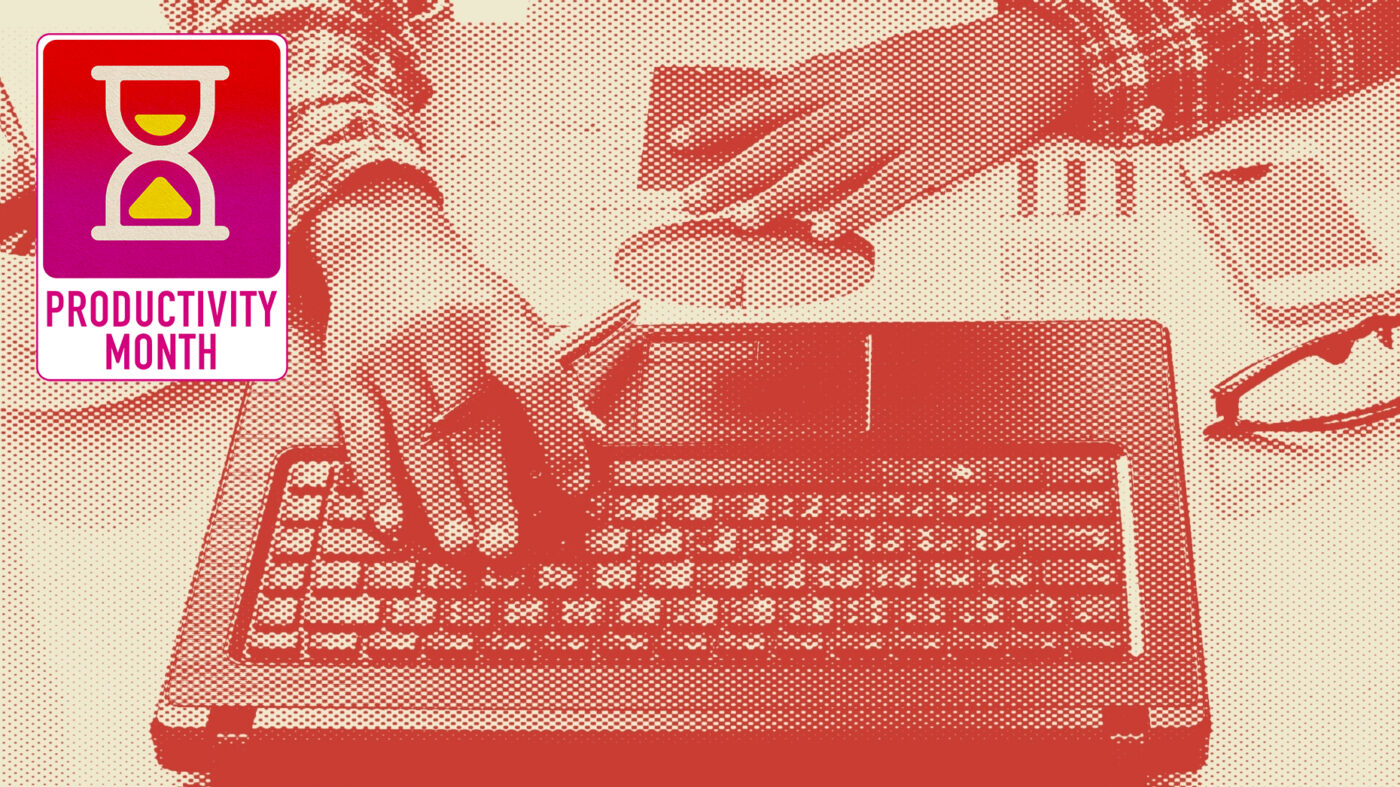 A part of running a successful real estate team is onboarding new agents. Putting together an effective onboarding program can increase productivity and establish great habits and work ethic from the get-go. Here are 4 tips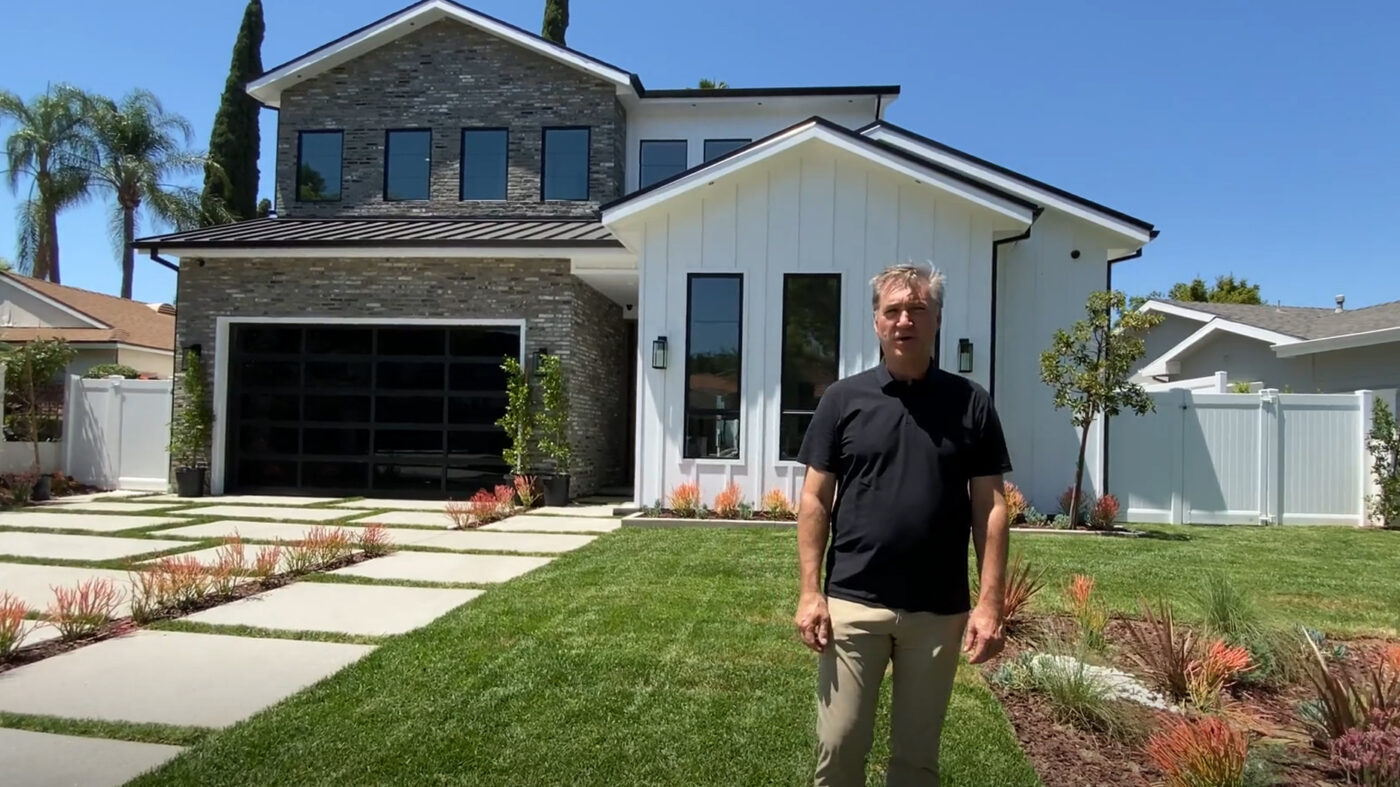 When agents join forces to list a property, clients get the benefit of multiple agents — their knowledge, Rolodex, market experience and more. Here are a few more reasons to open yourself up to the possibility of collaborating with another agent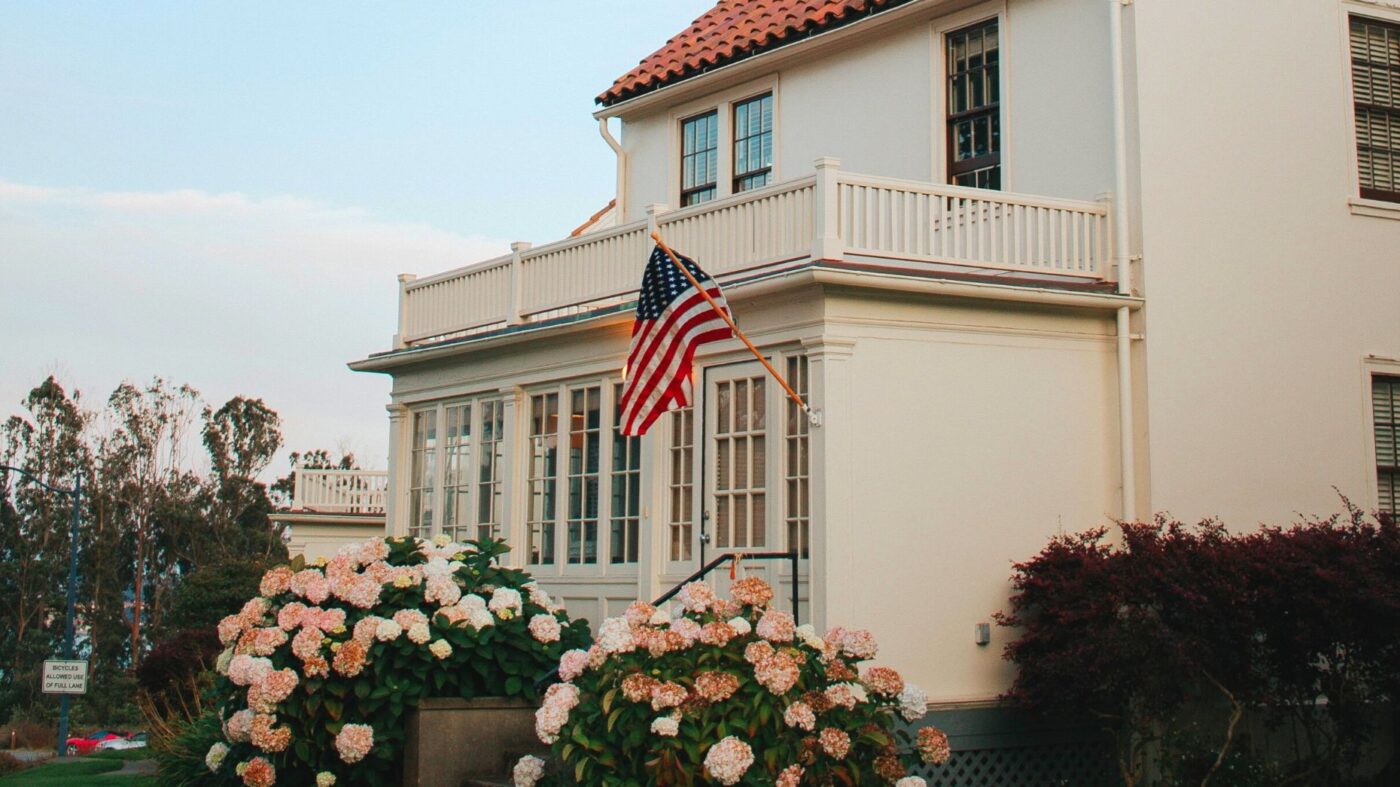 As founder and CEO of Minnesota's Realty Group, Long Doan has overcome overwhelming obstacles to realize the American dream — and share it with others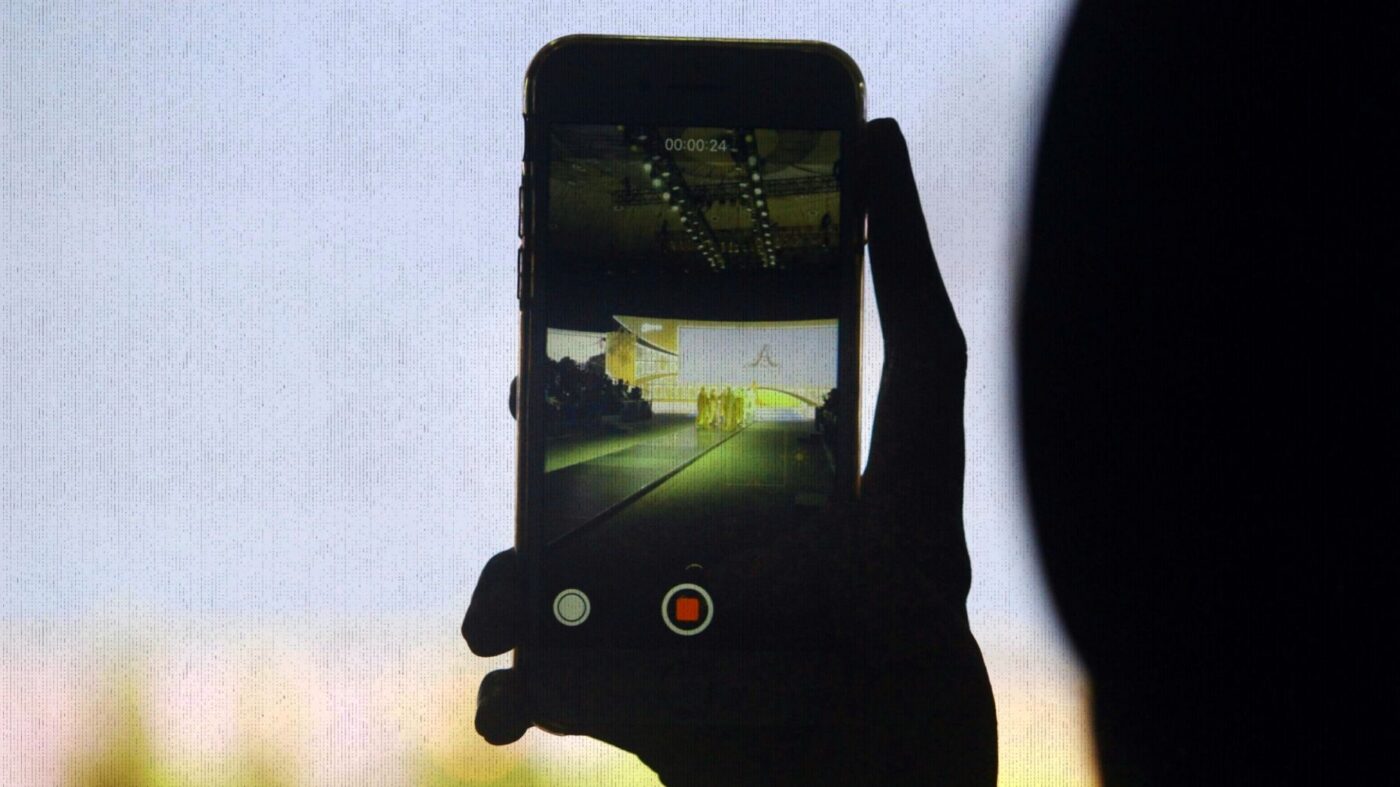 Agents and teams using Inside Real Estate's most popular product, kvCORE, will have access to video email come June through BombBomb. All users will have free basic access or the ability to upgrade to a premium account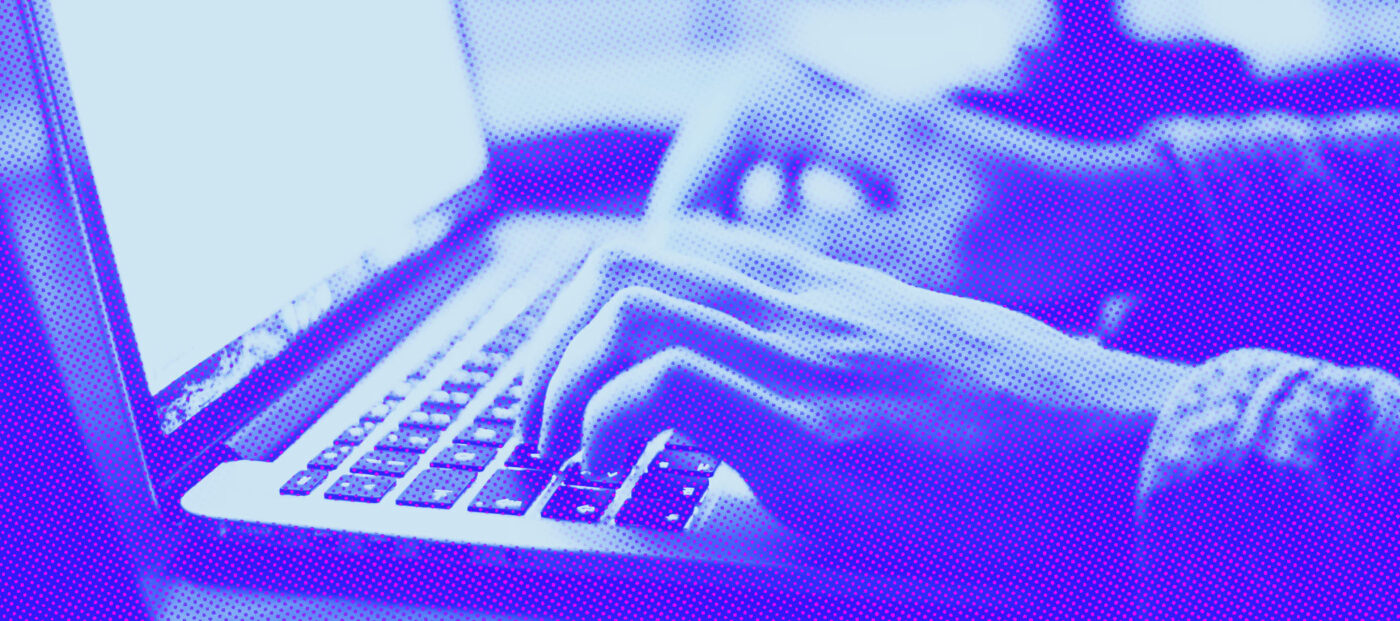 Here's how to keep your business moving as the situation shifts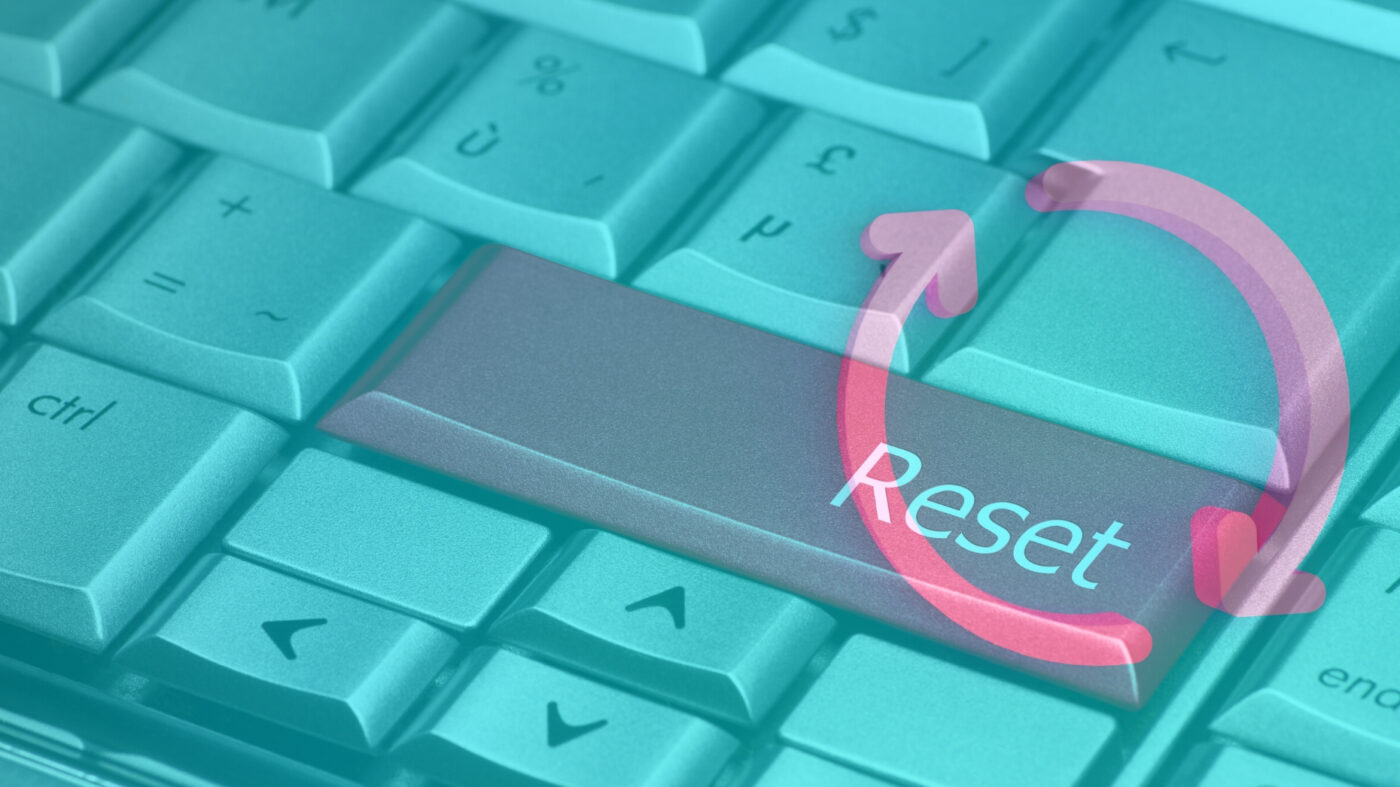 Now that shelter-in-place measures are easing up, it's time to rethink the unhealthy habits we picked up while in quarantine. Here are four things to implement for an effective work routine and life after lockdown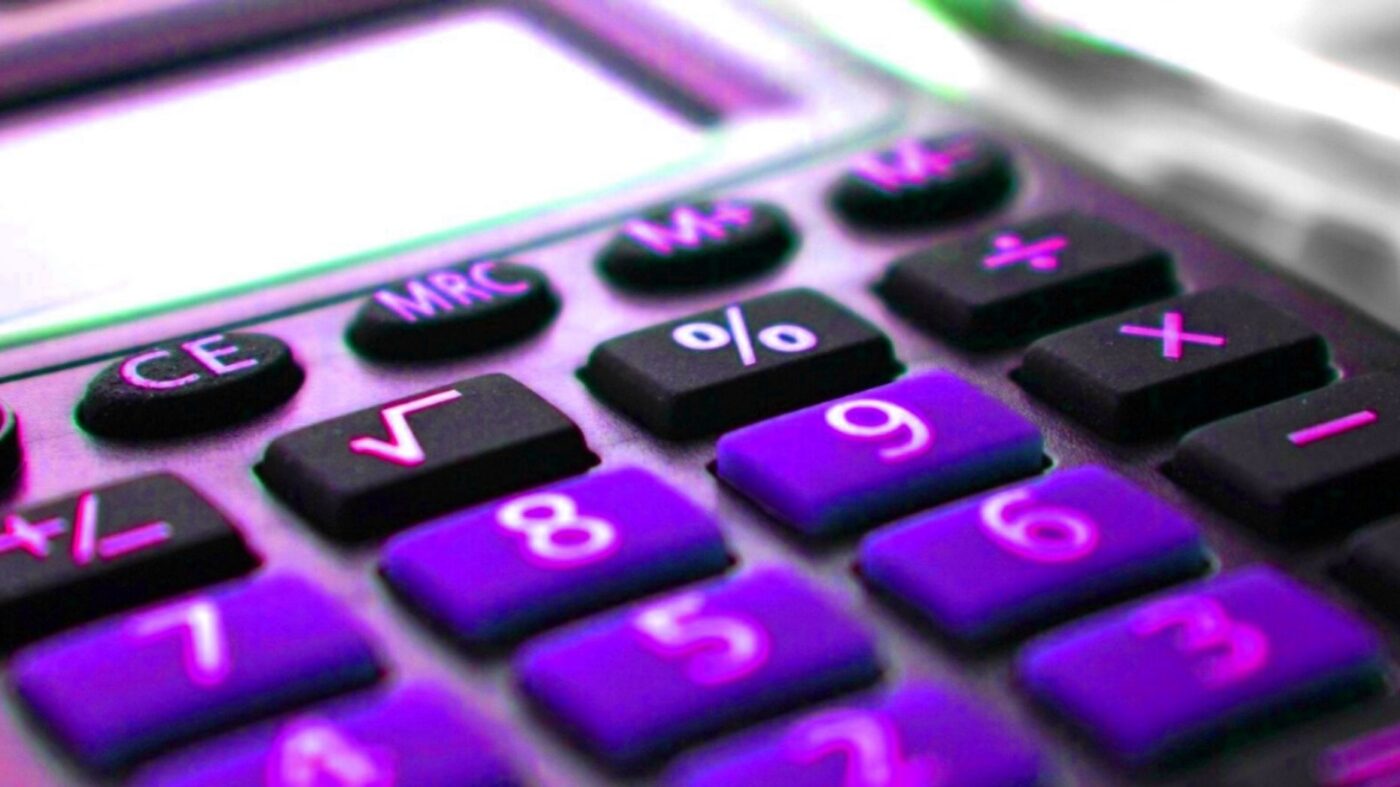 Opinion
Many people have a tendency to go straight into survival mode when crisis hits, but Kathleen Black is here to help you thrive, rather than survive, in uncertainty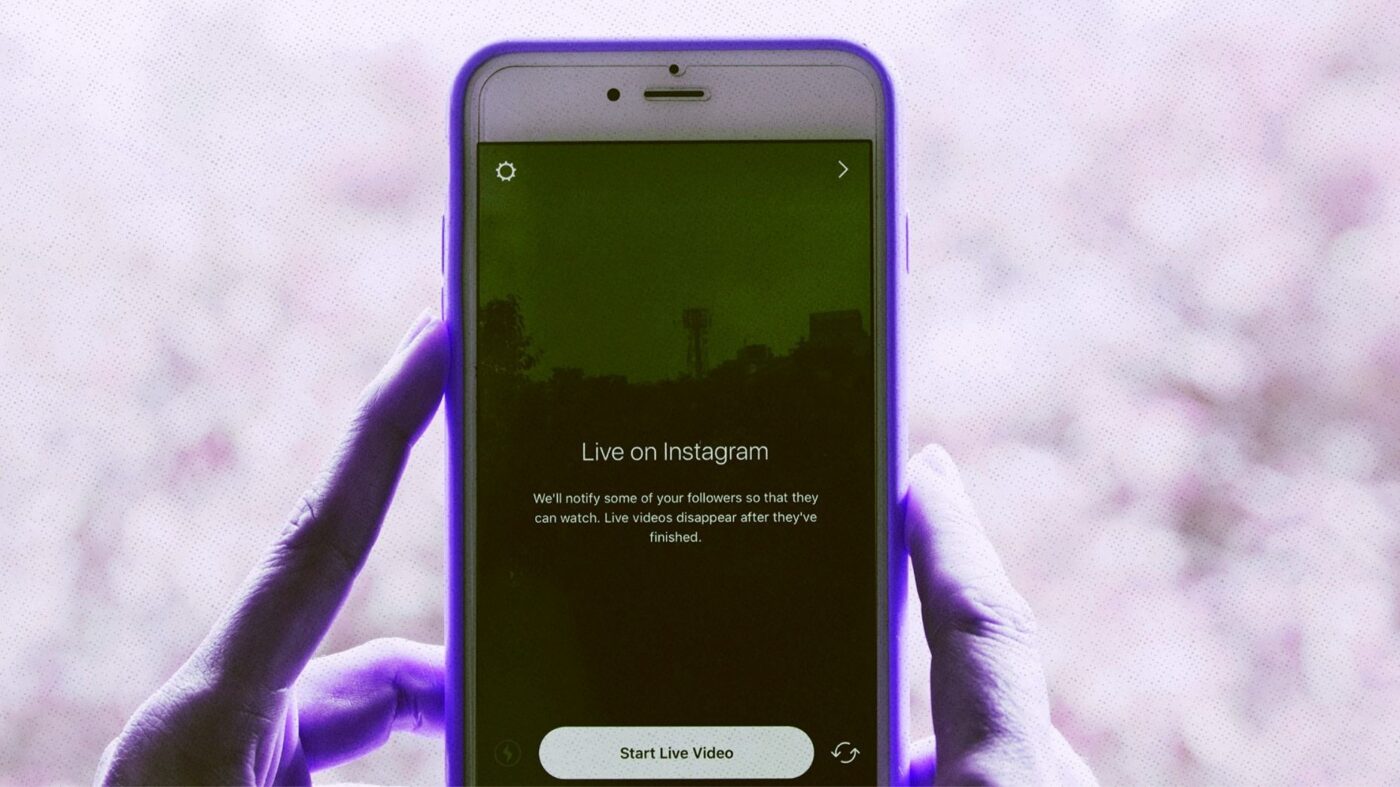 Conducting live tours on social media as a team can be a great way to reach a wide audience and have some fun along the way. Here's how one LA-based agency hosts weekly progressive Instagram open houses, plus a few helpful tips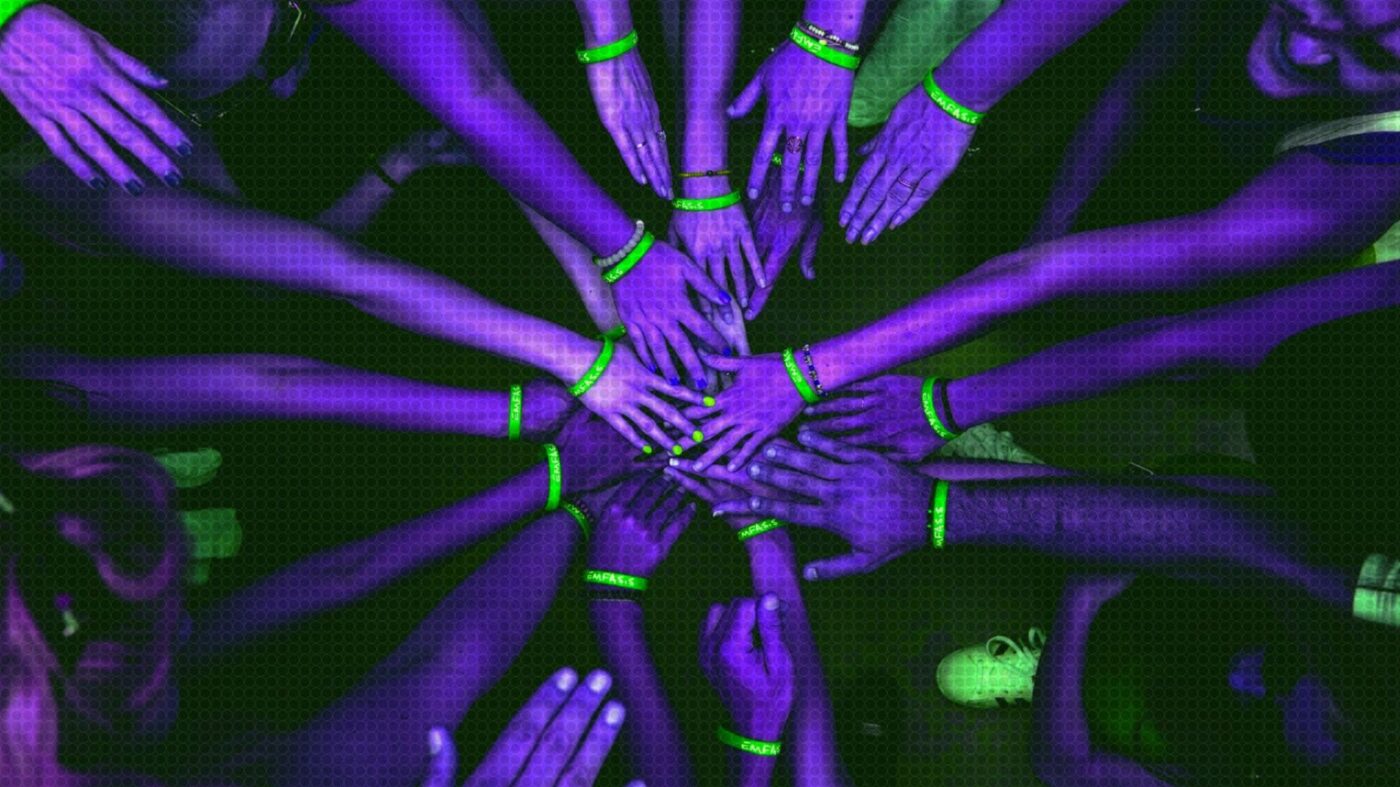 They say you are known by the company you keep. Find out how this Arizona broker leverages partnerships to do more, whatever the market brings her way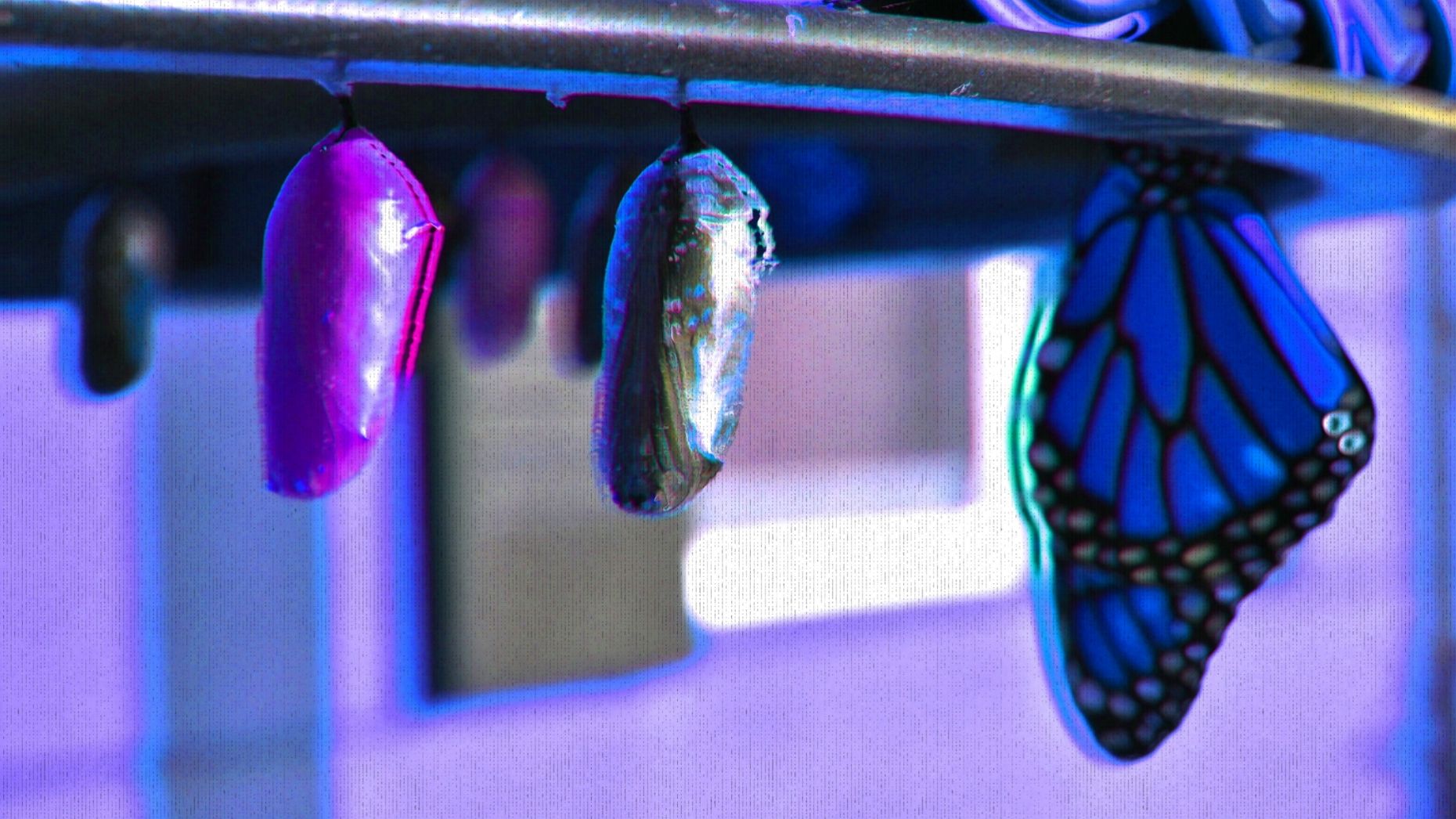 Here's how agents are seizing the opportunity provided by change to grow and thrive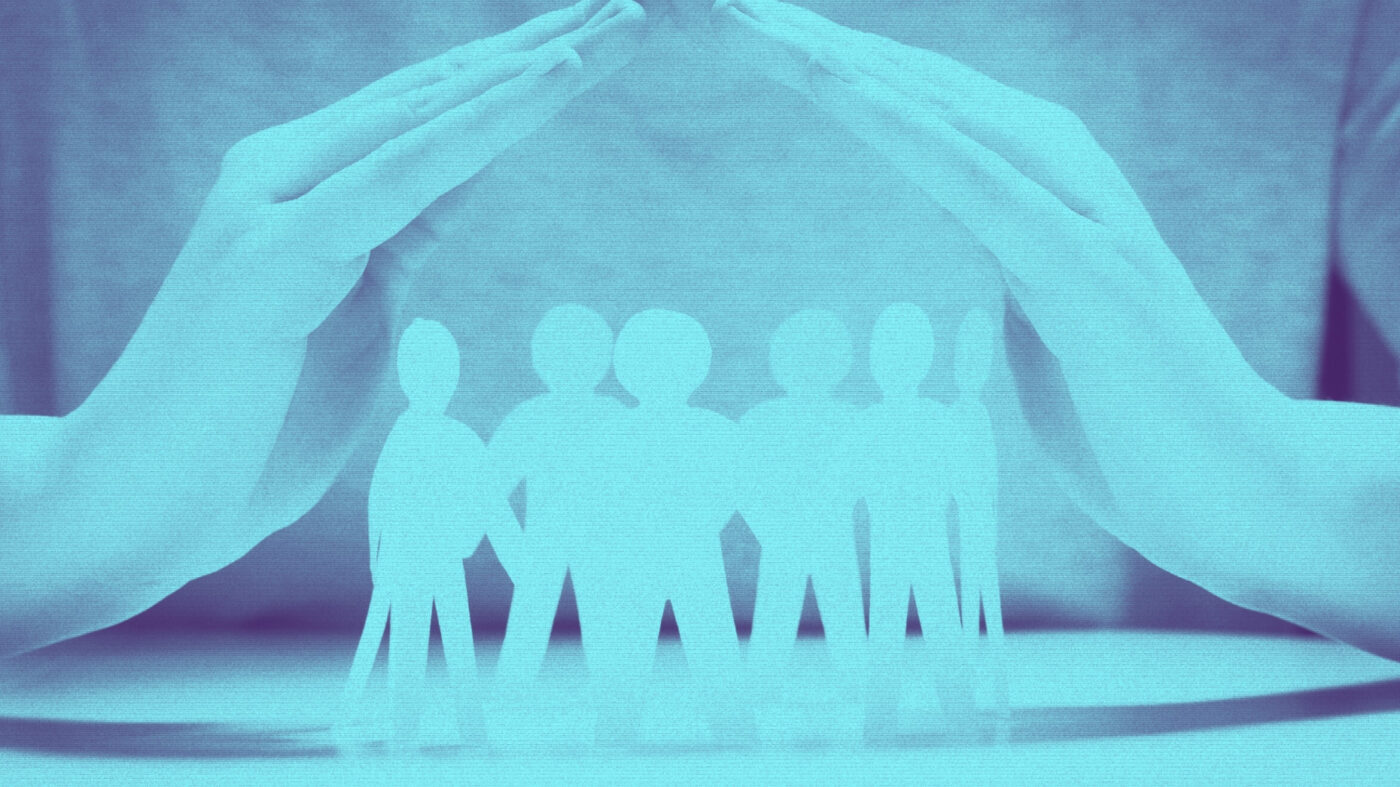 Opinion
From in-kind and financial contributions to your community to moral and career support to your team, now's the time that should be defined by giving. Here's how to lend a helping hand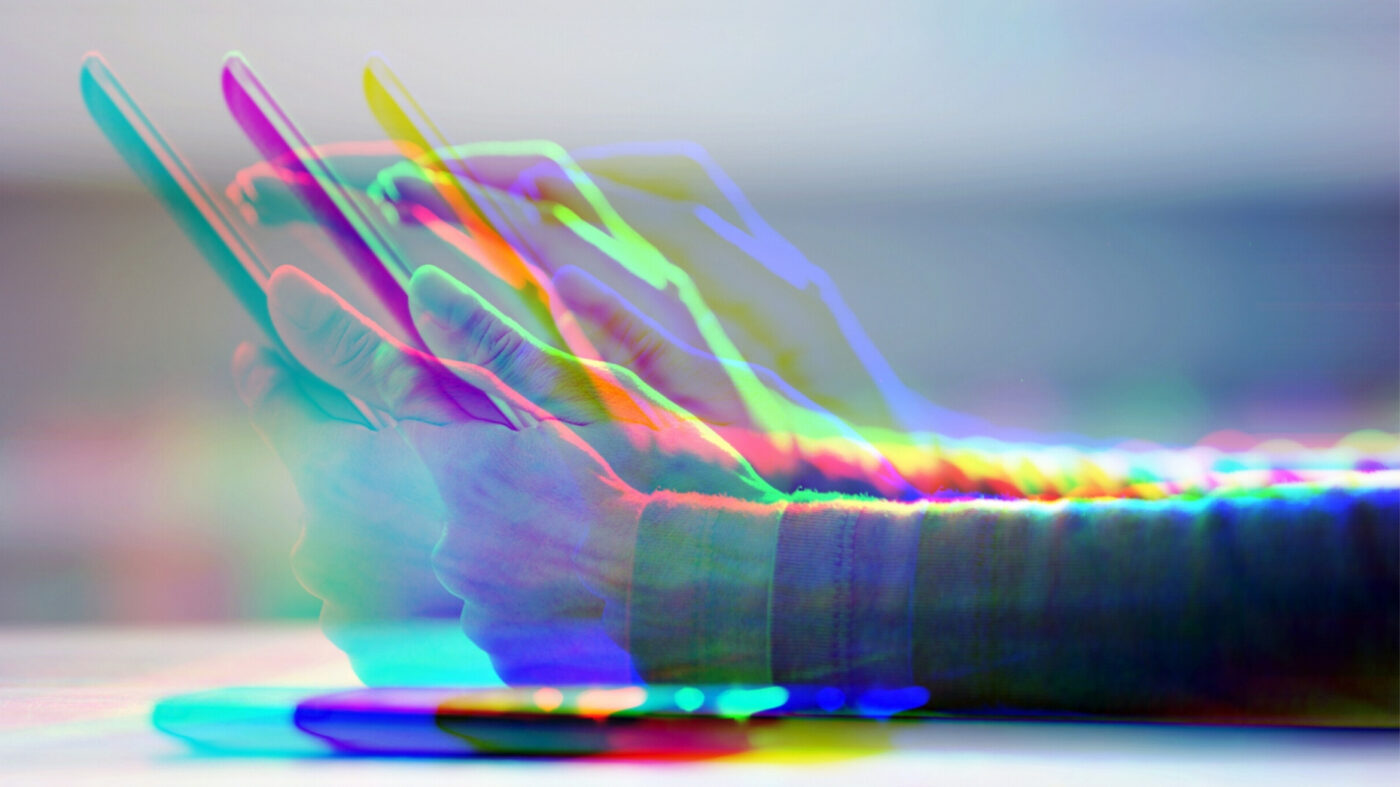 Be fully prepared to support your clients virtually, guide them through each step comfortably and answer all questions before signing on the dotted line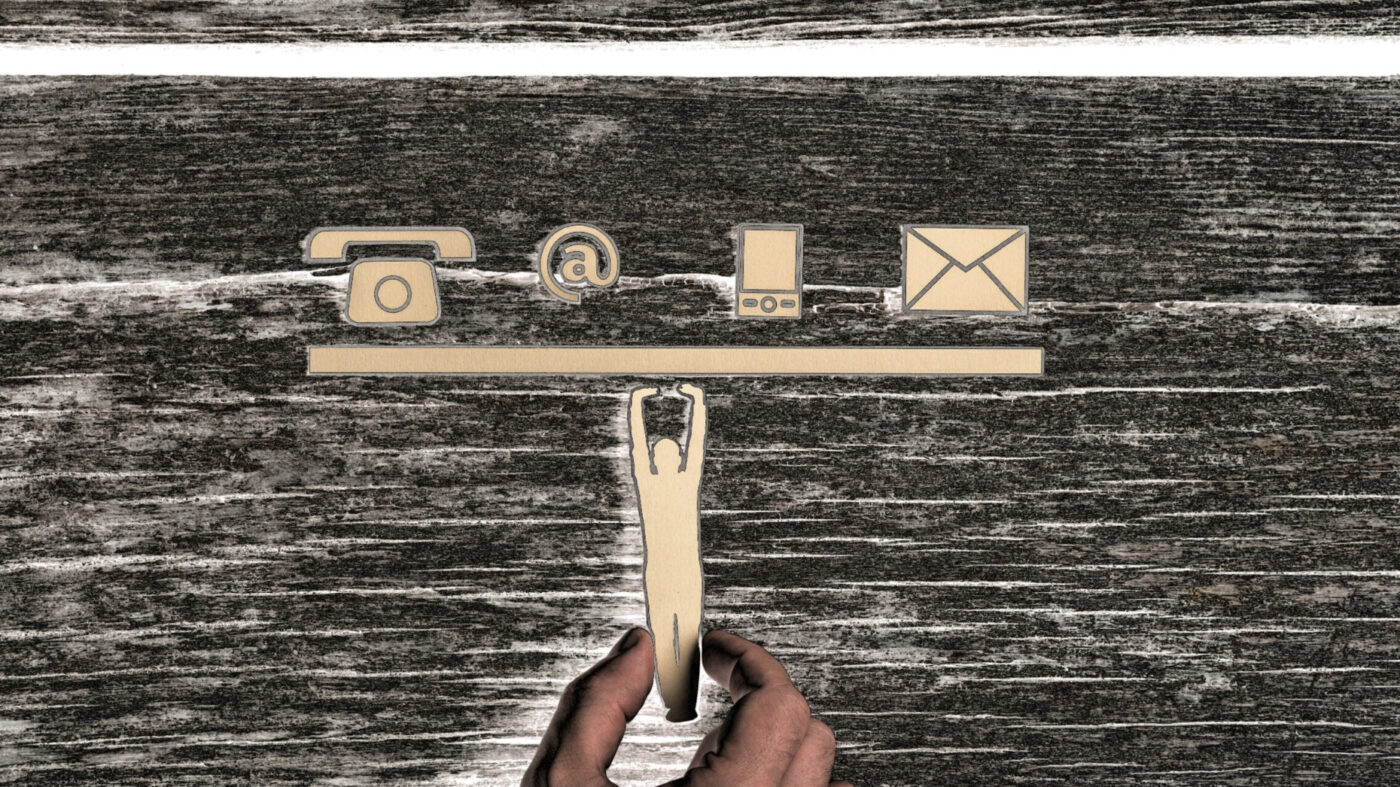 When it comes to your team, providing clear direction on how to communicate and who to reach out to is crucial to driving business forward now. Here's how to strengthen interactions with these four main contact groups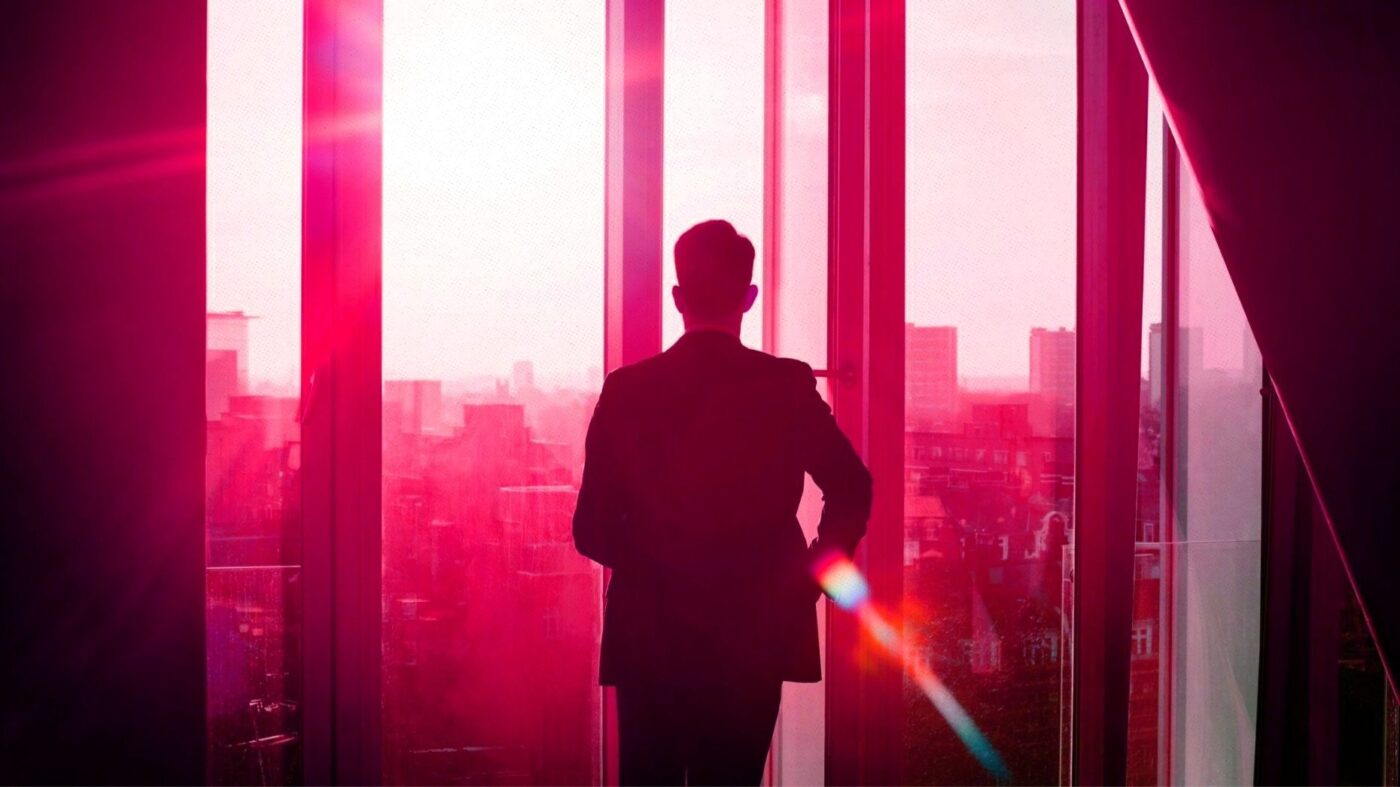 As the embers of the fires of crisis continue to glow, the best leaders are already in the process of rebuilding to be bigger and better to weather the storms of tomorrow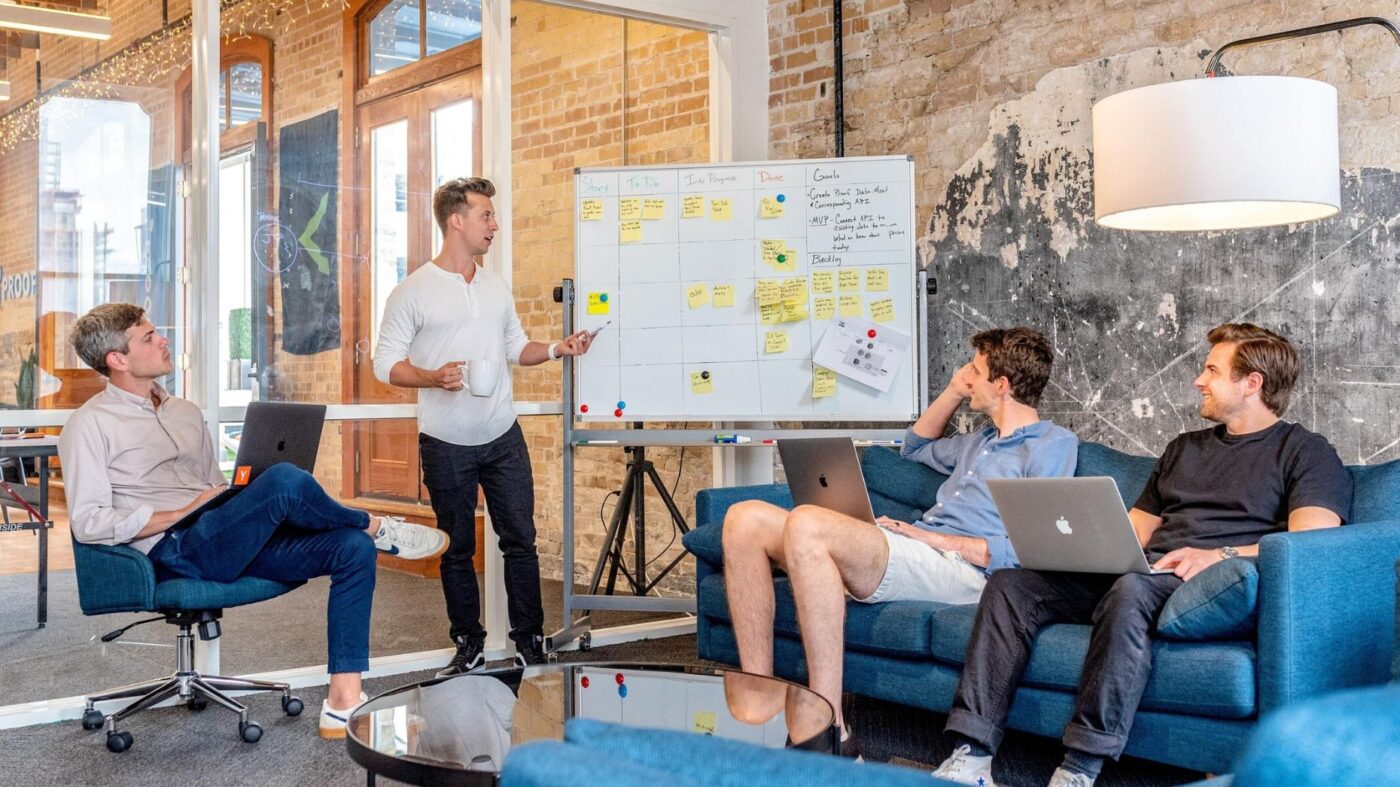 The Boston Logic-owned real estate operating system is working on an improved transaction management system while its lead scoring, listings and web content tools excel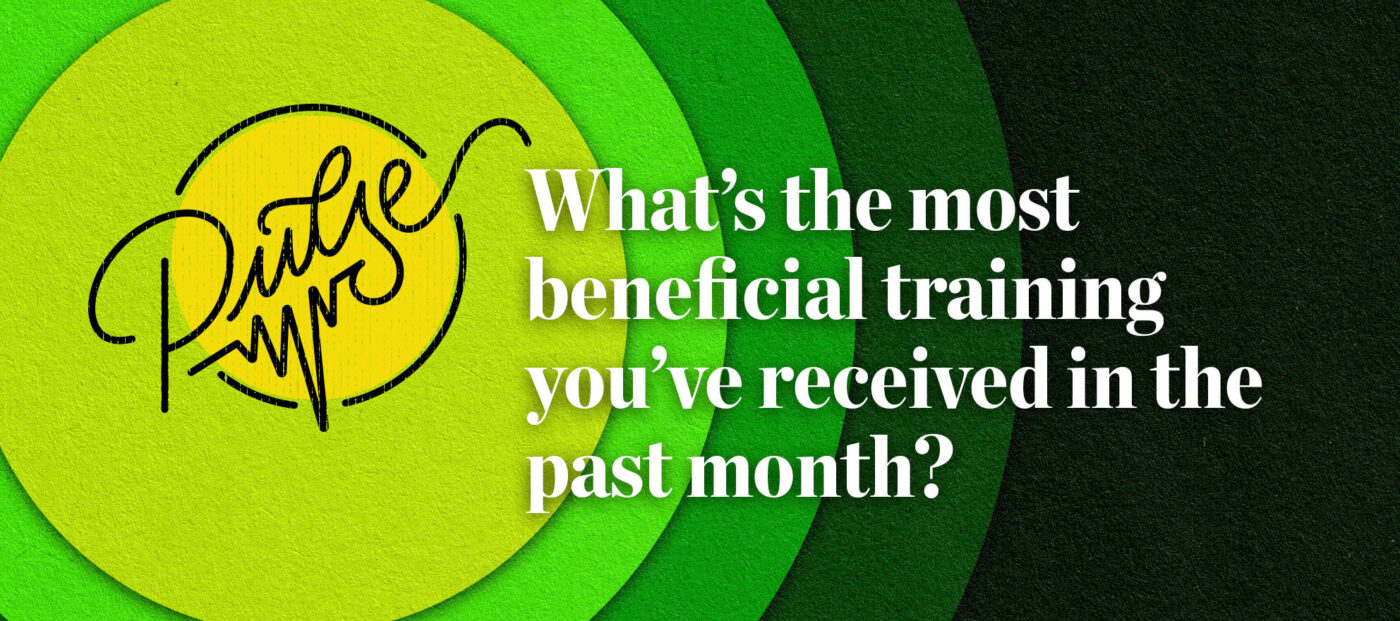 Last week, we asked you to share an educational tool that you've benefited from over the past few months — whether it's an online training course, certification or a webinar. Here's what you had to say