Online real estate video host WellcomeMat released its first annual report on the use of video in real estate marketing. Significantly, the company found that the use of video is up 95 percent in the first half of 2009 versus the first half of 2008.
Breakouts like Realtor Ian Watt (see Video Isn't Just About Your Listings) set the bar for the creative use of video and also seemed to have kick-started a whole generation of car-mounted video blog posts.
But it's not only the little guys getting in on the fun; big brands like Corcoran Group are embracing video too.
What I found particularly interesting in the report, however, was the breakdown of the how real estate professionals are using video. Marketing listings comes in at the top of the list (30 percent); showcasing local areas and professional introductions round out the top three; but oddly, demonstrating market knowledge comes in dead last.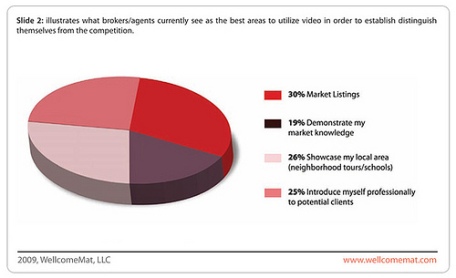 Seems to me, if done properly, market intelligence is the biggest opportunity to push video in a new interesting direction. Imagine an animated Common Craft-style monthly video market report, for example …
Here's a few more slides from the full report.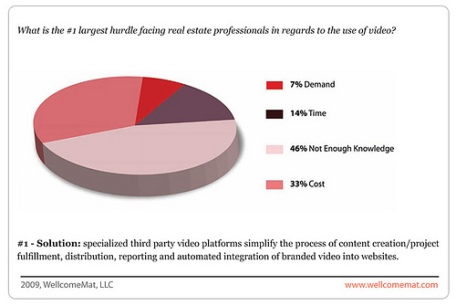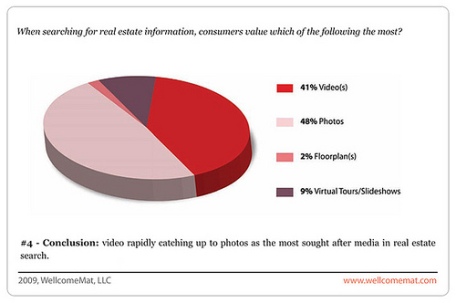 Click here to view the original blog post.
Future of Real Estate Marketing is a part of Inman News.
***
What's your opinion? Leave your comments below or send a letter to the editor.