Jeff White has been, by his own assessment, a successful Salt Lake City real estate broker for more than two decades. But along the way, he says, "I lost focus on what housing means."
He found it again when he began to volunteer with a local food pantry, where every week he saw homelessness and poverty close-up and became deeply concerned with the need to deliver warm, dry shelter for all.
He's convinced that he found a way to make that happen a couple of years ago, while visiting friends in San Francisco.
During the visit he met Sarah, an artist in her 70s who was on the verge of homelessness.
"She was living at the old Hunters Point Naval Yard, and she had a studio in this ratty old office," he recalls. The shipyard was about to be redeveloped, and she and other artists who were living there were going to have to move on to points unknown.
"I looked around and there were all of these unused shipping containers at the naval base," he recalls. "I said, 'Why can't these be utilized?' "
Plenty of people, he says, were eager to tell him why not. They told him repurposing shipping containers into homes would be expensive and impractical.
He ignored them. From a prototype crafted in his own driveway two years ago, White set off on a mission to turn some of the millions of unused shipping containers in this country into low-income housing.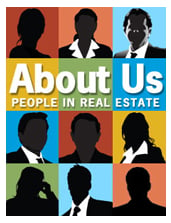 White's first effort, dubbed the Sarah House, won an award at a local design competition and now is on view at a Salt Lake City college campus. He says he's on the verge of receiving a municipal grant to build a fully functional container-house that a local resident eventually will occupy.
White says he's far from the first person to tinker with housing uses for the steel cargo containers, which he says number about 20 million worldwide.
With the economic downturn, there was less demand for them to ferry goods back and forth on cargo ships and on trains, and now a huge number sit unused, many of them in the U.S., he says.
A relative handful of designers have tackled ways to transform them into housing in the past few years, mostly in Europe, he says. In addition to the occasional residence, designers have gotten attention by turning them into a stacked, multi-story apartment building and a hotel in London, as examples. They've also been converted for use as an expansive student dormitory in Amsterdam.
A handful of projects have popped up in the U.S., and the concept has gained some momentum here lately as collegiate architecture programs have taken them up as a design challenge, White says.
Nonetheless, acceptance in the U.S. has been limited: It's a tough sell here, he says.
"I came back from San Francisco and started talking to architects and got laughed out of their offices," he says.
Not that he listened. He purchased a 40-foot-long shipping container for $2,800 and plopped it right down in his driveway, where he set out to fashion it into a simple little residence with the help of his neighbors, who he says were remarkably tolerant of the metal behemoth in their midst.
"My neighbors know of my involvement with Crossroads Urban Center (where he volunteers with its food bank), and they thought this was a great idea," he says.
Within weeks, the prototype house was completed — but then what? Setting up a small nonprofit called Sarah House Utah that works with Crossroads, White began patiently lobbying local officials to consider ways to use the housing for low-income seniors and singles.
"Every time the mayor had an open-door meeting, I was down there," White says. Eventually, city officials came out to see the Sarah House. And though they told White they were impressed, they still didn't see it happening in Salt Lake City. …CONTINUED
Last year, the house was displayed at the Utah Arts Council's annual DesignArts Competition. Its layout — a section containing kitchen and bathroom, another containing living quarters, with a porch in between — won an award.
The Sarah House got a lot of attention from the event, and since early fall it's been on display at Westminster College in Salt Lake City, where it's open for tours. White also has been lecturing on sustainability issues to the students, he says.
And he finally got through at City Hall. Sarah House Utah has been budgeted to receive a $108,000 municipal grant to build a somewhat bigger, more streamlined home and to purchase land to put it on, White says. It will be occupied by a local resident who's in need of shelter, he says.
But White says he's learned so much in the course of constructing the original Sarah House that he hopes to squeeze two homes (and lots) out of the grant. Each 640-square-foot unit will be made from three joined containers; he expects them to cost $20 to $25 a square foot.
Though the exterior of the prototype Sarah House still looks pretty much like, well, a shipping container, the next ones definitely won't, he says. They'll be outfitted with an exterior cladding and will resemble traditional homes, he says.
"They'll be dressed-out."
The relatively little resistance he has received has come from people who worry that the units won't fit into traditional neighborhoods, he says.
"They come in and say, 'I couldn't live here' — and I say, 'Well, you don't live in a cardboard box now,' " White says. "But then I show them drawing after drawing (of reconfigured containers), and they say, 'Well, that looks really nice.' "
White does the renderings himself. After college, he worked as an architectural draftsman, then became a jewelry appraiser for several years.
"But I had a love of housing that so many years later led me to this passion for smaller housing," he says.
He went into real estate 25 years ago at a small Salt Lake firm. About 18 years ago he left with fellow agent Ted Makris to found Makris White Real Estate.
"We were going to call it White Makris," he says, "but we figured everybody would say, what's a white 'makris'?"
Even in his real estate business, White says his heart has been in selling modest, workaday homes.
"I never went after the big, million-dollar stuff," the broker says. "I couldn't play that game. I loved the FHA, first-time guys. When you'd hand them the keys, their faces would light up."
He says that over the years, he's attended many affordable-housing business seminars, though he's seen few solo real estate agents in attendance, which troubles him.
"There's such an opportunity for people to get into that (niche) and make a decent living," he says. "And you can get so much good karma out of it."
He shrugs and says he understands. "It's much easier to work with one client who's spending $2 million vs. somebody who can barely afford $50,000, I guess," White says. "But (the latter) can be so much more rewarding."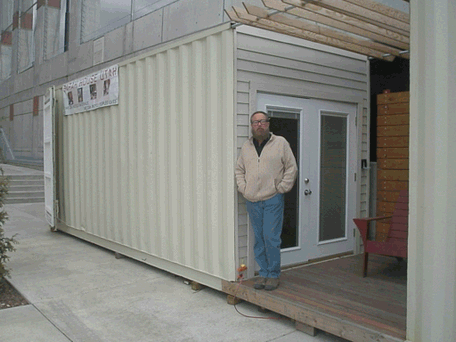 Photos courtesy Jeff White.
Mary Umberger is a freelance writer in Chicago.
***
What's your opinion? Leave your comments below or send a letter to the editor.