When you're talking foreclosure rates, 1 percent sounds like a good number — however, it's still double the long-term average (0.5 percent, naturally).
Still, given the ongoing recovery from the last recession, CoreLogic's chief economist seemed pleased with the national progress in the May 2016 National Foreclosure Report.
"Twenty-nine states had foreclosure rates below the national average," noted Frank Nothaft, the chief economist at CoreLogic, "and all but North Dakota experienced declines in their foreclosure rate compared to the last year."
In May 2016, CoreLogic reported that 38,000 foreclosures were completed. This is up 5.5 percent from April 2016, but down 6.9 percent from May 2015.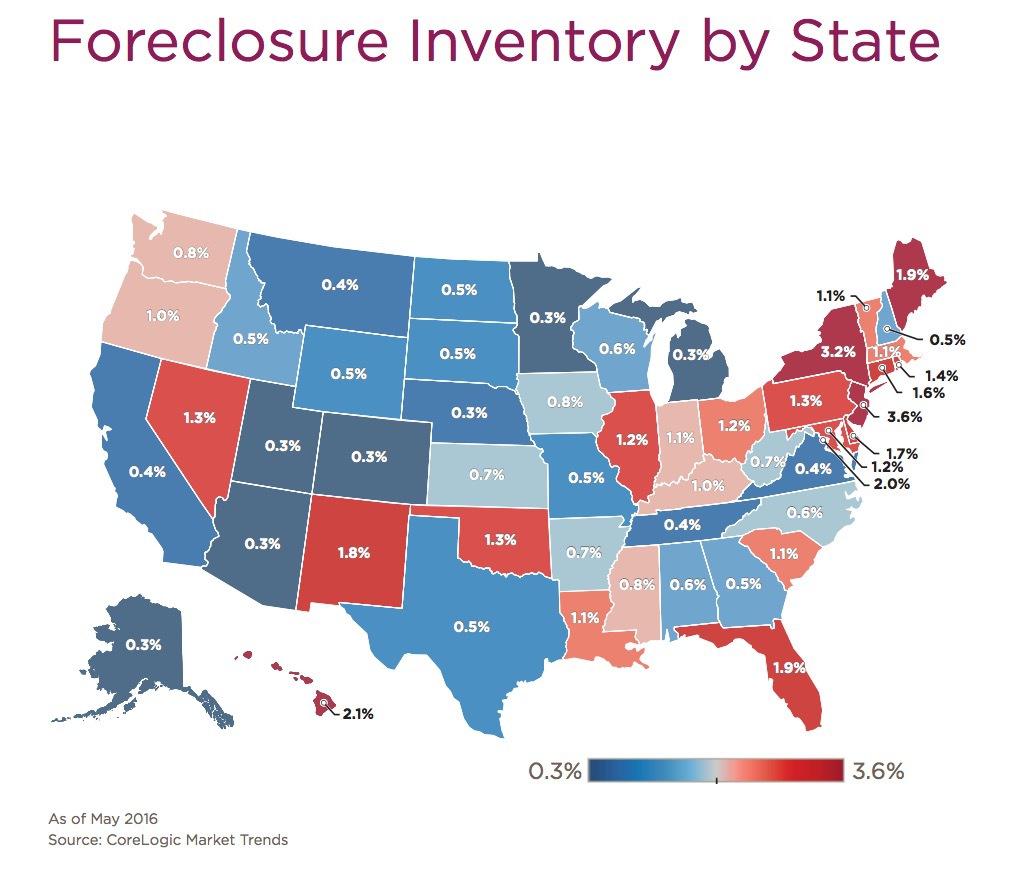 The foreclosure rate is back to October 2007 levels, reported CoreLogic. About 390,000 homes were at some stage of the foreclosure process in May — and although that's a much larger number than 38,000, it signifies a 24.5 percent decrease from May 2015's 517,000 homes at some stage of foreclosure.

How to leverage culture for growth
Why the environment you create is the key to attract and keep the best talent
READ MORE
"Delinquency and foreclosure rates continue to drop as we experience the benefits of tight underwriting, job and income growth and a steady rise in home prices," said Anand Nallathambi, CoreLogic's CEO, in the report.
"We expect these factors to remain in place for the remainder of the year and for foreclosure and delinquency rates to decline even further. As we finally move past the housing crisis, we need to increase our focus on expanding the supply of affordable housing and access to credit for first-time homebuyers in sustainable ways to ensure the long-term health of the U.S. housing market."
CoreLogic, a real estate data company, considers a "foreclosed" property one that has been purchased at auction by either a third party or the lender. Properties in the foreclosure process have reached certain levels of delinquency with the mortgage servicer, and the mortgage servicer has initiated or is enacting foreclosure proceedings against the property owner. CoreLogic also separates states into judicial and non-judicial categories to accommodate for foreclosure timelines.