A new white paper from residential real estate consulting firm WAV Group Inc. analyzes the business models employed by hundreds of residential brokerages that offer ancillary services such as property management, mortgage, title insurance and escrow, and home warranties.
The white paper, "Improving Home Services Revenue," concludes that larger real estate brokerages can do a better job of serving clients' homeownership needs by organizing their client databases and providing top-of-class services.
Only a handful of the brokerages that WAV Group looked at received a C-plus or better grade on their plan to capture homeownership-related business from clients they served in transactions.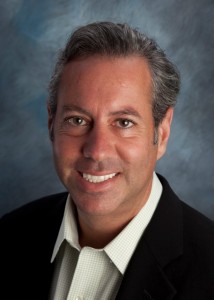 Victor Lund
Focusing on ancillary services business makes sense only for brokerages with at least 350 to 500 agents, said Victor Lund, WAV Group's founding partner. The minimum number of agents depends on home prices and other factors.
Many brokerages that have the capacity and infrastructure needed to provide additional services to clients — or partner with companies that do so — are leaving an immense opportunity on the table, Lund said.
Many brokerages have incomplete client databases and business units that don't communicate well with each other or the client. So they miss opportunities to provide services or referrals.
"Brokers need to stop focusing on unit sales, and begin focusing on sales over the lifespan of the customer," the report concluded.
Developing an organized and focused system to anticipate and assist clients' homeownership needs can lead brokerages to "persistent income that's predictable," Lund said.
Brokerages that employ predictive analytics should be able to anticipate when the time is ripe to contact past clients, because they may be ready to trade up or refinance their mortgage, Lund said.
Currently, the report noted, many brokerages don't even keep integrated, up-to-date client records or share them between different departments, like mortgage and title insurance, for example.
Agents traditionally keep client information close to the vest. So brokerages that want to provide more services should provide incentives for agents to share client information, and develop a cross-department, brokerage-wide customer relationship management tool.
Homeowners don't want to research home services. So if brokerages have quality homeownership-related services or partner with firms that do, they'll be providing a valuable service to their clients while generating more revenue, Lund said.