Broker and agent websites should not mash together every real estate plug-in that's out there. Better not to assault the senses with a cacophony of "widgets" (readymade website features) and tools built on APIs (application programming interfaces).
But when used with discretion, add-ons such as neighborhood data and travel-time calculators can enhance a broker's digital presence, sometimes at little to no cost. With that in mind, we've rounded up some GIFs of our favorite plug-ins. Tell us what we've left out in the comments section.
---
Street View
Embedding this feature of Google Maps through its API lets consumers explore properties' surroundings. Seattle-based Windermere Real Estate displays Google Street View in the bottom-right corner of its listing pages. Using the API is free, unless your website exceeds 25,000 Street View image requests a day.
---
ReadyChat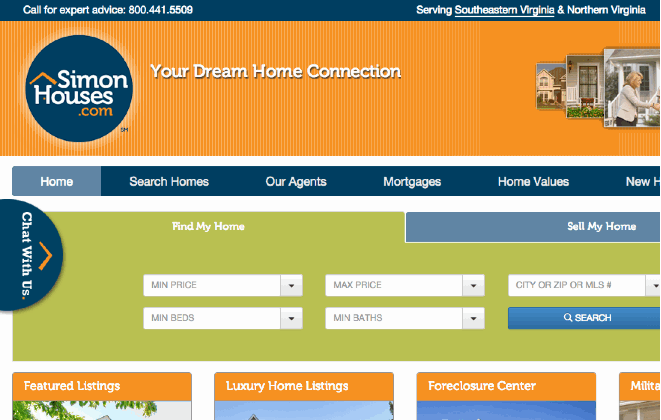 ReadyChat is a popular real-time chat software that feeds leads to agents for $8 a pop (or less, depending on how many leads you pay for).
---
GreatSchools
GreatSchools offers a free widget (shown on one of Washington, D.C.-based Real Living at Home's neighborhood pages) that'll display schools and ratings in map format for any address, ZIP code, or city and state, along with an API that can pair listings with nearby schools. Education.com provides similar tools.
---
RebelMouse
This free widget lets you display collages of social media posts from sources including Pinterest, Facebook, Twitter and Instagram. Real Living At Home shows posts tagged with #ralthome, each of which is supposed to capture a "positive real estate experiences."
---
SnapWidget
Another social media feature, SnapWidget lets brokers showcase images from Instagram that are published by a specific user or tagged with a certain hashtag. Los Angeles-based Kase Real Estate's SnapWidget, which appears on the right rail of the company's website, features photos tagged with #kaserealestate.
---
StreetAdvisor's paid product, StreetAdvisor Pro, lets brokers like Chicago-based Baird & Warner Real Estate embed a widget on listing pages that links to StreetAdvisor-powered neighborhood pages that give prominent placement to neighborhood reviews by the customers' agents.
---
INRIX Drive Time
Brokers can integrate this product — offered by traffic-data firm INRIX through a paid API and shown above on Windermere Real Estate's website —  into their websites to enable users to filter for listings based on commute time, and calculate commute times on listing pages. INRIX declined to disclose pricing information to Inman, but said that it varies widely based on broker size.
---
Zillow's GetDemographics API 
This API is one of the only free tools that can pair neighborhood data with listings. GetDemographics can furnish listing and neighborhood pages with local market, home and demographic data.
---
Panoramio
Brokers can tap Panoramio's API (free for websites that don't exceed 100,000 queries a idea) to surface photos of a property's surroundings. Minneapolis-based Re/Max Results (whose integration of Panoramio appears above) previously used Flickr to pair listings with geotagged photos on its website, but switched to Panoramio after Flickr served up images containing inappropriate content, said General Manager Brenda Tushaus.
---
Bankrate.com's mortgage calculator 
This widget, shown on the website of a listing handled by Linette Edwards, is one of the most popular free mortgage calculators used by real estate sites. Edwards is an agent at Highland Partners, Better Homes and Gardens Mason-McDuffie Real Estate, a San Francisco Bay Area brokerage.
---
Walk Score
And last, but not least: Walk Score's free Neighborhood Map, a feature used by over 30,000 sites, according to the firm. The widget (shown above on the website of national apartment company Equity Residential) displays local establishments on a map and lets users calculate commute times. Brokers can also tap Walk Score's paid Travel Time API to display travel-time visualizations.