More than once lately, Sabina Shnapek Kroes and Katrina Hish have been asked, "Are you crazy?" — or words to that effect.
But the two insist they're perfectly sane — and that, to the contrary, their timing is astute. Both have become licensed real estate agents within the past month, and they insist this is a great time to enter the field, despite the occasional puzzled reaction their news elicits.
They agree that the immediate prospects for the real estate business as a whole aren't exactly go-go-go, and they acknowledge that the recession has driven many agents out the door.
But apparently the ranks of the departed are being replenished. Debbie Campagnola, CEO for the Association of Real Estate License Law Officials in Littleton, Colo., says the number of real estate license holders has remained surprisingly steady in the past few years, with a regular inflow of new faces. Her organization estimated in January there were about 3 million real estate licensees in the United States.
A look at two of those faces:
A few weeks ago, Sabina Shnapek Kroes, 34, joined Alain Pinel Realtors in Menlo Park, Calif., after a career in sales and business development for technology companies.
"I always loved high tech and was happy doing what I was doing," said Kroes. "That said, I will admit that it was always a demanding job, and I worked very long hours with very little flexibility, traveling a lot."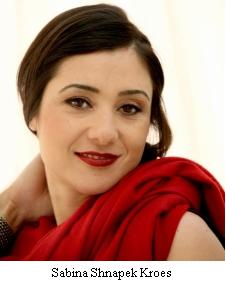 The travel included stints on the East Coast and in Europe, which she said got more complicated after the birth of her daughter, now 14 months old.
Having purchased properties numerous times over the years, she wondered whether real estate might be a better fit for her life.
"In the past, when I was buying (real estate), the agents who were helping me — I didn't think they were really very experienced in terms of common sense," she said. "They understood the contracts but didn't seem to have a lot of common sense.
"I thought I could have done a better job, with my background," she said. "I could leverage the high technology (aspects of real estate) and negotiate contracts, and I have really strong experiences dealing with people."
Kroes said she interviewed with eight brokerages prior to joining Pinel, and was surprised at the range of training the eight offered, from none at all to in-depth mentoring. She chose the latter, for which she's paying a fee, at Pinel, she said.
"I thought, in any career, if it's high tech or real estate, you have to invest in yourself at the beginning," she said.
So now she's learning about market conditions, closings and contracts, she said. Also on her agenda are developing her own website, developing a Facebook page and writing her bio.
She hopes to develop a niche representing consumers who are in technology fields, so she said she balked when her trainers urged her to send out postcards to her contacts that announced her new affiliation.
"I said, 'Who sends cards?' " Kroes said. "I think if I was going after an older clientele, I would say, 'Absolutely, send cards.'
"But in my Rolodex, the age group is 26 to early 40s, and they're attached to their PDAs," she said.
Another surprise, she said, was her perception that despite the social media training at her brokerage, many agents she had encountered weren't utilizing it.
"I grew up doing it," she said.
Though she said she chose real estate because of the promise of a flexible schedule, she said she harbors no illusions about working long hours as needed.
"Right now, I'm putting in about 25 hours a week at the office, and I'm going to be sitting at two open houses coming up," she said last week.
"I suppose that 20 percent of the people make 80 percent of the money," she said. "And I'd say that those people work at least 40 hours, going up to 70 hours, and I'm prepared to do that."
She's very determined, Kroes said, even though a couple of people in her office voiced doubts to her about the wisdom of entering real estate in this economy.
"I'm excited about this new career," she said. "I have a lot of social interaction, and people tell me — with my skills and being able to talk to people, and my high-tech background — it doesn't matter that I started right now.
"They say it's good to start now because I have a chance to build a good foundation and learn."
Katrina Hish isn't quitting her day job.
She has owned a hairstyling and nail salon in St. Charles, Ill., for 23 years, and is confident she can continue to manage it while simultaneously launching a new phase in her life.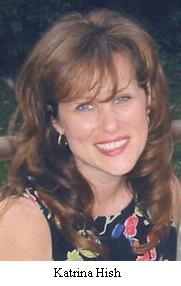 "I'm doing real estate as a second career," she said. "But I'm an active owner (of the salon). I put in a lot of hours three days a week there."
Like Kroes, she became intrigued by the real estate field when buying properties over the years, she said. Hish, 47, said the business looked like a good "later-in-life" opportunity.
"I've always done my retirement plans in real estate," she said. "I don't have much of my retirement in the (stock) market. I've found real estate to be one of the safest bets, even with the market being what it is."
She passed the state licensing exam in July, and shortly afterward began training with Baird & Warner Real Estate, where she will be based in its Fox Valley office, west of Chicago.
Hish said that unlike Kroes, she didn't consider interviewing with multiple brokerages; hairdressing clients who are real estate agents recommended Baird & Warner to her. She said its structured training and policies appealed to her.
That kind of networking through her salon, as well as other contacts, will fuel her real estate business, she said.
"I am not your normal person," she said. "I don't watch TV. I have other activities." Those include being a hospice volunteer and membership in professional organizations, she said.
She already has three listings — or soon will, she said. One of those is an industrial property that will be on the market soon, plus two homes that are being readied for sale, she said.
Hish views this difficult period in the market as an opportunity.
"I figured now would be a good time to learn because the market is so much slower now," she said. "I'll be learning with less pressure and learning to do things right. It's better when you know why you're doing something vs. just doing it."
But she laughed when she explained that her friends were concerned about her timing.
"Most of them said, 'Are you sure, did you look at what's going on in the market?' " she said. "They questioned my sanity.
"But I explained to them my thought process about the timing of the market, and I've gotten good support from them."
Mary Umberger is a freelance writer in Chicago.