Editor's note: This is the latest in a series of real estate market reports. Dollar figures are in Canadian dollars. (As of this report, 1 Canadian dollar was equivalent to about $1.02 in U.S. dollars.)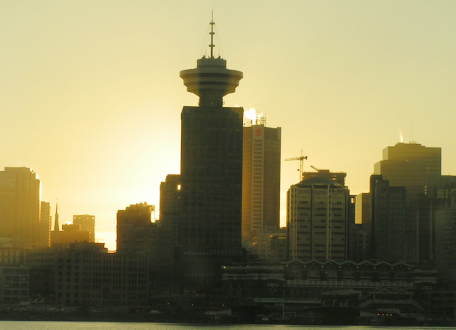 Vancouver skyline. Flickr image courtesy of Dekaritae.
Home prices in Greater Vancouver, Canada, continue to rise as the region's spring homebuying season got off to a strong start. 
Buyers flocked to the market during the first quarter, fueled by heavy sales volume in the Richmond and Vancouver West areas. Although housing sales slowed in April, the benchmark housing price increased, topping $620,000.
Recent changes in mortgages rules could make it even tougher for first-time homebuyers to enter the market, considered one of the priciest housing markets in the world.
This report highlights real estate market statistics and trends in the Vancouver metro area and includes a chart with detailed market data and commentary from local real estate professionals.
Overview
Greater Vancouver housing sales cooled off in April after moving at a red-hot pace the previous two months.
Canada's third-largest metropolitan area saw residential sales of single-family detached, attached and condominium properties decline 21 percent to 3,225 year-over-year, according to the latest report from the Real Estate Board of Greater Vancouver. Sales were off 8.2 percent from March. The board attributed the April sales decline to a slowdown in condo sales.
The board's benchmark Housing Price Index for all residential properties rose to $622,991 in April, up 5 percent from $593,419. The benchmark represents the sales price of a typical property within the market and is considered a more accurate reflection of prices.
A sales spurt of multimillion-dollar homes in some parts of Vancouver skewed the average sales price of a home nationally, pushing it up to $372,544 in April, according to the Canadian Real Estate Association.
An influx of homebuyers from mainland China in the past six months has triggered a wave of seven-figure housing sales, especially in the Richmond and West Vancouver locales.
The Canadian Real Estate Association reported the average sales price in April for a Vancouver residential property at $815,252, easily outpacing the average sales price tracked for 15 other major Canadian cities.
Neighboring Victoria ranked second nationally, at an average sales price of $508,005, followed by Toronto at $477,406. Vancouver real estate officials say April's residential sales reflect typical spring activity and indicate a better balance between the supply of housing on the market and demand from homebuyers.
In fact, sales were up 8.8 percent compared to the same period in 2009, and were unchanged from 2008.
In contrast, the number of homes sold and added to the market moved at a near-record pace in February and March.
Fewer new properties came onto the market in April than the year-ago period — 5,847 compared with 7,648 in April 2010, a 23.5 percent drop. New listings were down 14 percent from the previous month.
"We are sitting on a good, strong, stable market. The consumer out there is always more comfortable with a normal, stable market," said Rosario Setticasi, president of the Real Estate Board of Greater Vancouver. "Right now we are sitting at that edge. If sales pick up, it's a seller's market again."
Here's the April sales breakdown by housing type:
1,402 single-family detached homes, up 2.3 percent from a year ago; the benchmark price of $879,039 is up 7.4 percent year-over-year.
1,201 condos, down 21.3 percent from a year ago; the benchmark price of $409,242 is up 2.9 percent year-over-year.
622 attached homes, up 1 percent from a year ago; the benchmark price of $514,670 is up 2.4 percent year-over-year.
Unlike many of their counterparts in the U.S., Vancouver real estate professionals are seeing a steady housing market in a post-recession recovery. Because of tighter and more conservative lending practices by the nation's financial institutions, Canada's housing market isn't burdened by a glut of distressed properties as in the U.S.
"Our banking system tends to be a little more conservative in providing loans for homes. That (mortgage) meltdown did not have any affect in our banking industry." Setticasi said.
"Bank foreclosure properties are not spiking. There's the usual amount of bank foreclosures that seem to be related just to personal issues," said David Hutchinson, an agent at Century 21 In Town Realty in Vancouver.
"Foreclosures rarely are really good deals in Vancouver. There is a system in place to ensure market value of the sales price."
In British Columbia, only 0.49 percent of all residential mortgages were at least three months in arrears in February, according to the latest figures from the Canadian Bankers Association. That's up slightly from 0.41 percent during the same period a year ago, 0.27 percent in 2009, and 0.16 percent in 2008.
Canada's economy sputtered in the second half of 2008, fell into a recession, and then began to rebound by the end of 2009. Last spring, the British Columbia Business Council predicted the province would become one of the country's growth leaders over the next couple of years.
The council's British Columbia Economic Index continued to rise in the first quarter of 2011, signaling moderate growth for the province.
"Our economy seems to be clicking pretty good out here," Setticasi said. "The West Coast is a desirable area."
Desirability comes with a price, as Vancouver is one of the world's least affordable housing markets.
In a February Housing Trends and Affordability report, Royal Bank of Canada senior economist Robert Hogue wrote, "In our view, the area's poor affordability — the RBC measures for Vancouver are still far above their long-run average — will continue to weigh on local demand and cause a high degree of stress within the market."
Compounding the affordability issue, Hogue said, is the cost of borrowing, which is expected to rise in the next two years.
"With prices rising, there is always a concern about affordability," Setticasi said.
Yet Vancouver and British Columbia, in general, remain attractive markets for Canadians looking for better job prospects or a place to retire. Statistics show more Canadians are moving to the province than leaving, the British Columbia Business Council reports.
Considered Canada's gateway to the Pacific, Vancouver increased its global visibility as host to the 2010 Winter Olympics. It has seen a recent wave of foreign investors, especially homebuyers from mainland China, who are purchasing properties in areas such as Richmond and the west side of Vancouver.
To seize this opportunity, some brokerages have formed Mandarin-speaking real restate teams.
"The Vancouver West detached home market is red-hot with mainland China foreign investment. Some homes (are selling at) a half-million dollars over asking price," Hutchinson said.
"The Vancouver West market is now pushing the same trend eastward to traditional blue-collar East Vancouver. It's now pushing these usually affordable, older-type homes into the $1 million range."
Vancouver, Canada, market data
| | |
| --- | --- |
| Vancouver Metro Area |   |
| Population (2010 estimate) | 2,374,628 |
| Population growth (2001-10) | +19.5% |
| Total closed sales (2010) | 30,595 |
| % change closed sales (2009-10) | -14.2% |
| % change closed sales (April '10-April '11) | -8.2% |
| Sales per person | 1 sale per 78 people |
| Benchmark sales price (April 2011) | $622,991 |
| % change benchmark sales price (April '10-April '11) | +5% |
| % mortgages in arrears (British Columbia, Feb. '11) | 0.49% |
| % of sales distressed (March 2011) | +60% |
| % household income needed to afford a house | 77.8% |
| % unemployment (April '11, 3-month moving avg.) | 11.8% |
| Walk Score | 72 |
| Rent-vs.-ownership ratio (% households in 2006) | 35%/65% |
Sources: Statistics Canada, British Columbia Ministry of Citizens' Services, Real Estate Board of Greater Vancouver, Canadian Bankers Association, Walk Score and RBC Economics Research.
Q-and-A
Inman News asked some area real estate professionals to share their insights on the latest real estate market trends in the Vancouver, Canada, metro housing market. (Note: All prices are in Canadian dollars.)
Q: What types of properties are selling fastest and slowest in your market area?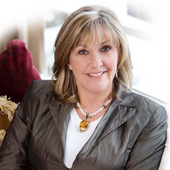 Susan Keevil
Susan Keevil
Agent
Re/Max Select Properties
In regard to the downtown attached markets, we continue to see high activity in the entry-level price points, with one-bedrooms in the $399,000 to $499,000 range moving well, especially in the core areas.
Similarly, entry-level two-bedrooms in the $500,000 to $625,000 range continue to move at a good pace. Westside neighborhoods with proximity to the downtown core have also seen transaction volume increases over the past few months.
Renovations have been the flavor of the day on the Westside, with many owners opting for full upgrades in hope of tapping into the demographic of first-time buyers who seem to prefer "new and contemporary."
Luxury properties continue to move at a more moderate rate, with a number of relatively recent project completions. Westside detached homes continue to move at a great pace; the market has displayed resounding stability over the past year or so with entry-level homes.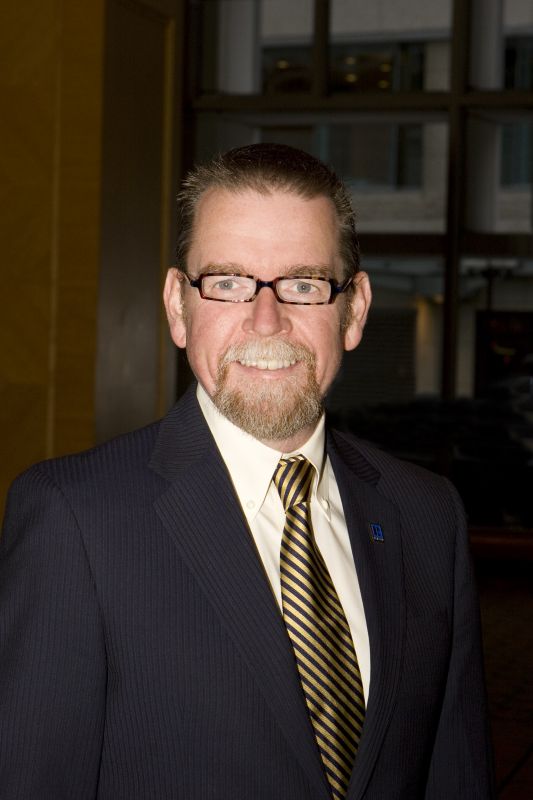 Andrew Peck
Andrew Peck
Vice president and general manager
Royal Pacific Realty
The Westside of Vancouver and West Vancouver are hot for single-family property purchases. Chinese immigrant buyers are driving this market. Since Jan. 1, for West Vancouver homes priced from $3 million to $10 million, there have been 74 sales, with the top price being $6.5 million, whereas in the same period last year there were only 32 sales for that same five months.
Interestingly, the new-house market in the Vancouver Westside area is slow due to anticipation that there may be a tweaking of Harmonized Sales Tax (a combination of the federal and provincial sales taxes) in the upcoming referendum. Also the buyers are purchasing older properties with the intent to have a custom home built for them at a later date, thus saving the HST on the land component.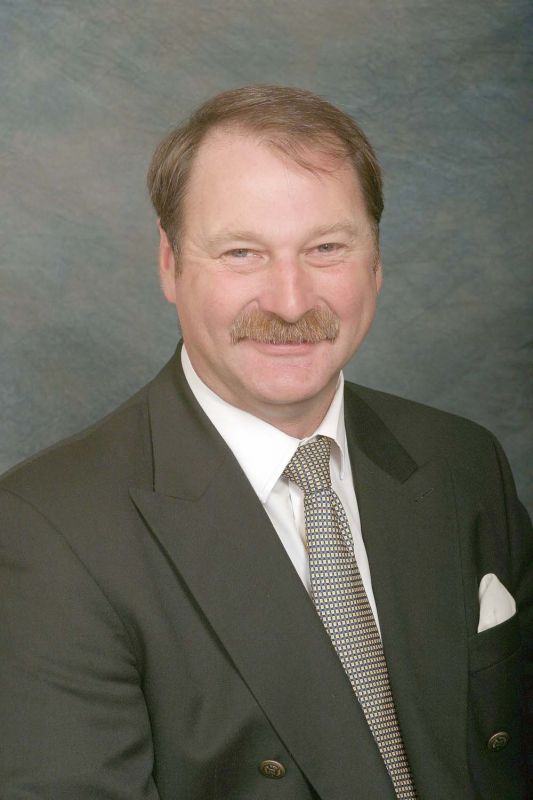 Scott Russell
Scott Russell
Managing broker
Sutton Group
Seafair Realty
Richmond, Canada
The fastest-selling properties in our market are single-family homes … where the new buyer will be redeveloping in the near future to accommodate a new home.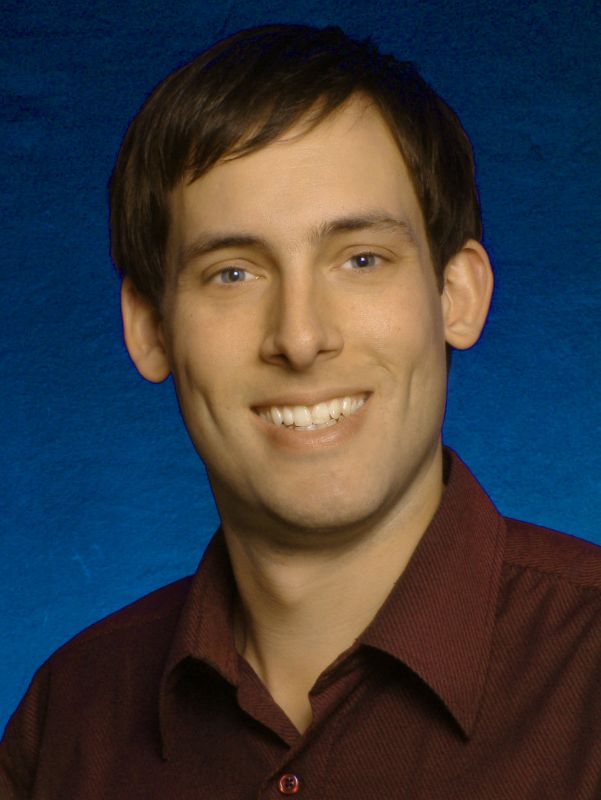 Matthew Collinge
Matthew Collinge
Agent
Royal LePage Westside
Single-family homes are selling fast. This is being driven by in influx of buyers from mainland China who are looking for a safe place to invest in real estate. The condo market is slower. There is a … growing supply of condos. They aren't building any more single-family lots in the city of Vancouver.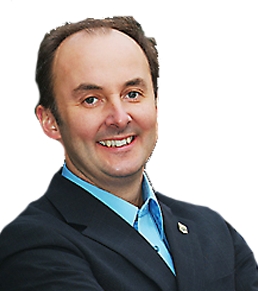 David Hutchinson
David Hutchinson
Agent
Century 21 In Town Realty
I feel Vancouver is now going through its real estate renaissance. I have seen the dynamic changes that have taken place over the years: Expo '86, 2010 Winter Olympics, and the huge influx of foreign investment over the years from all over the world.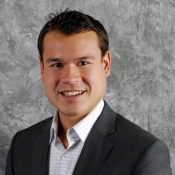 Dan Scarrow
Dan Scarrow
Vice president, corporate strategy
Macdonald Realty Group
Single-family homes in the city proper are the best-selling asset class. Apartments and townhomes are still strong; however, the market is more "normal" and less "heated" the further outside of Vancouver you go.
Q: Is anything changing about the demographics of buyers and sellers in your market area?
KEEVIL: Vancouver has long been a very global market, with participants ranging all the way from mainland China and Hong Kong to the Middle Eastern areas, as well as Europe and the United States. Along with these very worldly market actors we have the local Vancouverites, including many first-time buyers who quite often operate under the dual-income models, who help fuel much of the entry-level condominium activity.
Overall, the Vancouver markets have remained a steady mix of many people from many places; though we have seen a bit of a tail-off in the luxury international "jet setter," markets with very-high-value properties often taking a bit longer to sell, with a slight downward pressure on prices.
PECK: I have seen a very strong immigrant market from Asia and ASEAN member countries, particularly those whose economies are quite sound and where there might be political uncertainty. As the region comes out of recession, we see more employment, particularly of young new immigrants, and they are very keen to be homeowners quickly.
Because of tightened mortgage entry standards, a lot of buyers were jumping early to get their mortgage qualified sooner and to hold rates. Most expect there to be some shift upward in the Bank of Canada prime rate — slowly, over the balance of the year.
This is also causing new buyers to be very conscious of rates. While most commissions we see being charged on paper are quite typical, we do see a lot of discounting on closing deals, with rebates to both buyers and sellers. This is quite typical of new immigrants expectations in this marketplace.
HUTCHINSON: I'm seeing more first-time homebuyers purchasing homes with the help of their parents.
SCARROW: Locals are being priced out of the single-family home market in Vancouver and are looking more at apartments and townhomes, as well as outlying suburban areas.
Q: What are recent trends with prices, sales and inventory?
KEEVIL: Downtown attached condominium and townhouse sales continued to be a strong point for the Vancouver market. Entry-level activity has been especially busy (in) … the False Creek North corridor and Yaletown proper areas. We have, however, seen a bit of a peak in a recovery wave we have been riding for the greater part of the past year.
Westside detached homes have continued to demonstrate stability, with much of the product still moving in good time, and quite close to asking prices.
PECK: Prices will continue to rise over the balance of this year, but not nearly as rapidly as they did in those first three months. We haven't seen too much movement upwards in condo prices, particularly in the high end, but new condo projects continue to have a speculative market for people who purchase with the intent to eventually flip for a small profit. We are also seeing a large number of sales (more than 50 percent in the key market areas) selling for more than the asking price.
The other thing we have seen this year is the number of days on the market is very short for preferred areas. Good locations have only been on the market for mere days, whereas last year we would see properties on the market for 30 to 90 days for the same area. This might modify as the spring market settles down with more listings.
HUTCHINSON: There's a marginal higher inventory of homes for sale, but prices are not declining. Richmond, which is a predominately Asian community where street signs are in Chinese and English, has skyrocketed 20 percent in price over the last year.
SCARROW: Prices have increased significantly in the past year, predominantly for single-family homes in the more tony neighborhoods of Vancouver. Some areas have experienced price gains in excess of 30 percent in the past 12 months. Sales have remained brisk for the past couple of years, consistently beating the 10-year average, while inventory is low.
Q: What worries you most about the current state of the market, and what represents a sign of optimism and opportunity for the real estate market?
KEEVIL: As far as the central Vancouver West real estate markets are concerned (including downtown and the Westside neighborhoods), there should be room for optimism grounded in stability. We have been riding the post-recession wave for the greater part of 12 months,
And though it may "crest" to a degree, we feel confident in the markets' sustainability and insulation from potential shocks. Alongside a strong contingent of global investors and part-time residents, we see a strong push from our local buyers and sellers, with first-timers fueling much of the entry-level condo market, new families moving up to starter homes, and empty nesters downsizing — plus, just about everything in the middle.
Healthy banking conditions and mortgage considerations make for predominantly stable and solid ownership, with minimal risk of foreclosure or short-sale activity in our core markets.
RUSSELL: Affordability is always a concern in a rising market. With interest rates trending upward, it will only provide more pressure on first-time buyers.
PECK: Affordability and government intervention to try to quiet a market (particularly in mortgage markets) tend to have a short-term flurry effect, which drives prices up further. I also think that governments are not paying attention to the fact that we are overly taxed in the real estate sector.
COLLINGE: My biggest concern is the high prices and affordability for the average Vancouver homebuyer. This past month has shown a calming of the Vancouver real estate market, and it is approaching a more balanced market.
SCARROW: Prices have been increasing at an unsustainable rate for the past 12 months, while local buyers are being priced out of the market. Chinese immigration has always played a large role in the health of the Vancouver real estate market and this trend is expected to continue for the foreseeable future.
Q: Where are sellers moving to, and where are the buyers moving from in your market area? Does this represent a change?
KEEVIL: Our markets tend to act in tandem much of the time with the interactivity between the downtown attached and Westside attached markets also influencing the detached markets as families move from condos in Yaletown to starter homes in Cambie or Mount Pleasant.
We continue to see the influence of the global actor, with many potential buyers still coming from areas like mainland China and the Middle East. Recent developments in the Fairview and Cambie areas, including the new Canada Line, have assisted in linking many areas of Vancouver and have drawn buyers to new developments and older condominiums in these areas due to the ease of travel around the city.
RUSSELL: Many sellers are downsizing or leaving the city as they are taking advantage of lower prices in surrounding communities. This is probably pretty typical of a seller's market.
PECK: Local sellers are seeing the opportunity to cash out of single-family properties and move to a condo lifestyle, particularly in the high-end downtown core. Also, some are sitting on cash, waiting for what some speculate (will be) a course correction. However, that may not be proven in the long run.
An informal survey of the Okanagan retirement areas of Kelowna and Penticton has not seen a flood of Vancouver buyers who are seeking a retirement home. I don't expect too many buyers coming from other areas of Canada or the United States. The Asian market will remain the strong market influence.
HUTCHINSON: Sellers are moving to the suburbs, where they can get more bang for their buck. For example, a couple just sold their house in Vancouver West Kitsilano, and bought another house in Vancouver East; and could put $500,000 cash in their pocket. Also, with SkyTrain, some young couples starting new families are moving from downtown along to the SkyTrain line to New Westminster and Surrey, making a lateral move cash-wise, but into larger homes.
SCARROW: Locals are looking to downsize, switch asset classes, or move to other, cheaper areas of the province. A recent Macdonald Realty study found that Chinese buyers purchased 78 percent of homes priced over $2 million. And while $2 million represents a luxury home in most other jurisdictions, it is the benchmark price for an average home on the Westside of Vancouver.
Q: How have you changed your business to mirror the market and to capitalize on market trends?

KEEVIL: The Internet continues to offer a progressive and constantly changing marketing landscape with limitless potential for lead generation, client maintenance, and social media. Still, we remain committed to our clients and referral system, with many of our new listings and buyers coming from recommendations from past clients, friends and family.
The Internet continues to develop and be an important tool for us as well, though we do still participate in some targeted paper marketing and ad campaigns aimed at augmenting our other marketing types.
RUSSELL: Our marketing plan is traditional real estate: Build strong relationships, encourage sellers to list at realistic levels, and have a healthy communication plan with your clients.
PECK: We have had to hire significantly more support staff to keep up with the increased number of transactions. We have seen a surge in the number of new Realtors joining the profession as well, and they are younger than before — particularly those from Asian countries. Brokerage models have not adapted too much to changing demographics, meaning that large brokerages with several hundred agents remain core to the business.
While sales prices might be skyrocketing, commissions have not kept similar pace. Those new entrants are willing to do more work for less money in order to get a foothold into the market. The conventional paper mail-out through the local postal service is now being superseded by social media and Internet advertising.
This represents less cost, but is a more time-consuming approach to marketing; which, naturally has an increased labor cost. So, there is a trade-off there.
SCARROW: Many companies now have an "Asian" strategy to try to capitalize on this market. These brokerages have hired Mandarin-speaking agents and staff to meet this growing demand.
Q: What are some overall economic trends you are seeing in your market area that will guide the real estate market?
KEEVIL: Vancouver remains a unique market due to the international variables that see a large amount of foreign capital flowing both into and out of the city; as such, the core Vancouver West markets tend to be a bit more sensitive to fluctuations in global economics. Anything from commodity prices to currency exchange rates can have an immediate or delayed impact on real estate activity in the city.
The stability of the Canadian banking system, election of a new Conservative majority government, and progressively strong commodity valuations will all assist in making Vancouver a desirable area in which to own real estate assets, and assist in spreading the perception that Canada as a whole is better equipped, from a financial standpoint, to deal with possible shocks and economic downturns in the future.
PECK: British Columbia has come through the recession relatively unscathed. However, the shining market is really in the Vancouver metro area rather than in other areas that have been traditionally more resource dependent on export to the United States and other places.
We don't expect any significant changes in the mortgage rates, which remain a good sign. However there remains concern that if buyers are overextended and once rates finally do shift upward, that some will feel shrinking disposable income once their mortgage debt is serviced. With rising energy prices in the region (second-highest gas prices in the country) consumers will continue to seek housing closer into the central core, which will trend prices upward.
SCARROW: Canada remains a strong personal and investment destination for overseas buyers. The immigration consultants I work with believe that Canada is now the No. 1 desired destination for Chinese immigrants, ahead of the U.S. and Australia, with Vancouver absorbing the most investment-category immigrants. These factors will ensure that the Vancouver real estate market will remain buoyant in the near term and midterm.
Gilbert Mohtes-Chan is a freelance writer in California.
Agent Reboot, a one-day tech and marketing tuneup for real estate professionals, is coming to Vancouver, Canada, on Thursday, June 2, 2011. More info.