A couple of truisms:
The more things change, the more they stay the same. 
You can't be all things to all people.
Steve Murray believes that embracing both adages is central to how real estate brokerages and agents ought to go about positioning themselves for the day when the housing economy finally re-emerges from the valley of the recession.
"As long as I've been around, people have been saying, 'This is what's going to happen: technology is going to do this, consumers are going to do that, and if you don't do this, you're all dead," said Murray, a widely known figure in the real estate industry who heads the Real Trends consulting and research firm in Castle Rock, Colo.
But Murray doesn't find, despite hearing more than three decades of prognostications — even prophecies of doom — that the real basics of the business have evolved much.
"Really, if you put aside the current housing market, in the past 35 years what has changed?" he said in an interview.
"Consumers — 75 to 80 percent of them — still use an agent to buy or sell a home," he said. "The homeownership rate is still in the mid-60 percent range. And two-thirds of consumers still choose an agent because they know one or someone refers them to someone."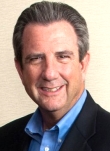 Steve Murray
Murray and co-author Ian Morris, CEO for Market Leader, a real estate software and marketing firm, have written in their new book, "Game Plan: How Real Estate Professionals Can Thrive in an Uncertain Future," that though technology and the emergence of multiple business models have had a significant impact, the survival of brokerages today hinges on a single pressure:
"It's the competition for agents, period," he said. "It's internal competition that has driven the major changes — not external (forces)."
All other concerns in the coming years will stem from that, he said.
Murray and Morris spend a large part of their book recounting the unspooling of the modern era of the brokerage business, which Murray said began with the entry of Merrill Lynch into the real estate business in 1977.
The financial services firm's business plan — backed by capital, technology and Wall Street clout — of providing a one-stop shopping experience for customers brought a new mindset to the business, he said.
Followed into real estate by other outside-the-industry players such as Sears and Prudential, two significant trends emerged among brokerages:
1. An "all things to all people" approach to services; and
2. The ability of agents to call the shots on how they'll be paid.
Never mind that Merrill Lynch came and went, Murray said. It set in motion a series of changes that included the acceptance of the once-banned practice of solicitation of sales professionals, which eventually led to the emergence of the "professional-centric" age in brokerage.
The advance of the 100 percent sales commission model and the creation of new business networks (spurred by Merrill and others, and the entry of relocation companies) in the 1980s generated a handful of business models that emphasize various compensation systems for agents, Murray and Morris wrote.
Whichever compensation model a brokerage chooses now, Murray said, of paramount interest is the recruitment, development and retention of competent sales professionals — and it behooves them to invest in services that support their agents.
In turn, it falls to the agents to figure out how best to churn and service sales leads, he said. He said teams are emerging as the most promising business model for agents.
"Everybody who's looking at the past sees the teams that arose 20 years ago, where two agents get together to combine their production so they get a bigger split," he said.
"But the teams of today are businesses unto themselves — they have people who generate prospects and people who handle listings and people who handle buyers and people who handle marketing and people who handle closings," Murray said. "They are true businesses: very disciplined, focused businesses."
And "one size fits all" doesn't seem to work across the spectrum of agents, he said. After more than 180 interviews with individual sales professionals and brokerages in the course of researching the book, he said he believes that the most successful agents or teams will focus on a niche or market.
The same goes for their brokerages, he said.
"They have to choose a specific objective and build a business plan around that objective," he said. "They can't expect to continue to say, 'We just want to be big.' "
Not that big is bad, he said — it's just that in order to get big, a company must streamline its practices and overhead, accordingly.
"You have to make a choice. If you want to be the biggest, a la Wal-Mart, then you're going to have to compete on that basis," he said. "You can't be a large-market-share but high-cost brokerage and expect to do well in the future."
Another facet of the business that isn't new — yet, it has evolved — is lead generation, Murray said.
"The need for lead generation and a system to manage leads — those are not new things, that's no revelation," he said. "But to thrive you have to do it and have a system. Otherwise, you get run over."
"Lead generation is a numbers game," wrote Murray and Morris. "Contact management, lead cultivation and customer relationship management (CRM) systems can and will play a huge role in determining which agents and companies are most successful."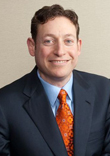 Ian Morris
Morris, who formerly oversaw the launch and operation of Microsoft Corp.'s MSN Home Advisor online real estate site, said during a presentation at the Real Estate Connect conference in San Francisco in late July that the linchpin for all of the above will be the cloud-based integration of such services — that is, making all the systems "talk" to one another.
"Integrated systems are going to be critical to the future of real estate," he said. "An agent enters a listing, the broker knows about it immediately, fliers are pre-populated, e-postcards set up, virtual tours — all of that information can be pulled from one entry in the (multiple listing service)."
"That's what's happening today — it's not perfect yet, but it's happening," he said. In turn, access to integrated technology will be a key part of a brokerage's ability to attract and retain agents, he said at the conference.
And Morris' Market Leader does have a horse in that race — the company worked with franchisor Keller Williams Inc., for example, to develop eEdge, an integrated technology platform used by its real estate agents.
In the book, Murray and Morris lay out two to-do lists — their "Game Plan" — for brokerages and agents, both of which boil down to defining their objectives.
"It may be three, four, five, six years before we see markets where we have double-digit sales increases, in volume, consistently," he said.
"This is not to say that those who keep doing what they've always done are dead today or next year. No, it means that the days when you can grow and be profitable doing those old things are coming to a close."