Honolulu skyline. Flickr image courtesy of kylehase.
Tourism is up, and unemployment isn't so bad. Combined, they've helped keep the Honolulu housing market relatively healthy in a nation of ailing metro areas.
Not that Honolulu real estate hasn't had bumpy moments. Most recently, there has been a second-quarter downturn in home sales and prices.
And tourism this year suffered a setback: Among the myriad consequences of the earthquake and tsunami in Japan in March was a sudden decline in Japanese visitors to Honolulu's island, Oahu.
Visitors are a key piece of the metro Honolulu economy, to put it mildly, and earlier this year the University of Hawaii Economic Research Organization (UHERO) projected that, among the eight principal islands in the archipelago that makes up the 50th state, Oahu and the Big Island of Hawaii would be most hurt by the drop-off in Japanese visitors.
Yet, overall tourism levels recently have returned almost to pre-recession levels, according to an analysis by the state government in May.
"Visitor arrivals from the rest of the world are still growing, especially visitors from Canada," said Richard C. Lim, director of the state's Department of Business, Economic Development & Tourism, who said that an increase in mainland visitors is helping to offset the loss of Japanese tourists. The state projected total visitor arrivals to increase by 3.8 percent this year, and visitor days to increase by 5.1 percent, up from an earlier prediction of 4.1 percent.
"We continue to be encouraged by the positive trends in both our tourism and retail sectors," said Bob Harrison, president of First Hawaiian Bank, the state's largest, in an interview with the Honolulu Star-Advertiser newspaper in July. However, he expressed concern over a lack of growth in the construction industry, and described the state's economic growth after the recession as fragile and "a jobless recovery."
But construction jobs may see improvement soon, as work progresses on a multibillion-dollar rapid-transit system in Honolulu. And overall joblessness would appear to be a relative condition. Federal data put unemployment in the Honolulu metro area in June at 5.7 percent, compared with a national level of more than 9 percent, according to the federal Bureau of Labor Statistics. The state's May forecast predicted employment to increase throughout Hawaii by 1.6 percent in 2011, an improvement over an earlier call of 1.3 percent.
"Job growth is happening, tourism is up, confidence in the market is returning," said Yvonne Jamillo Ahearn, an agent based in Kailua, near Honolulu. "I think all of these factors give our market stability and reason to believe that there will be sustained, moderate, long-term growth in prices of real estate on Oahu."
Short term, however, has seen a setback in the housing scenario for Oahu, the state's largest market. Although sales of single-family homes and condos were up 3.8 percent and 6.7 percent, respectively, in the first quarter, year over year, those gains went away in the second quarter. The Honolulu Board of Realtors, reporting on the first half of 2011, said single-family sales dropped 7 percent and condo sales dropped 2.6 percent, year over year.
The median price of a single-family home ($570,000) was down 2.6 percent in the first half of the year, though the median condo price was relatively flat ($304,500), with a 0.2 percent decrease, compared to the first half of 2010.
Honolulu real estate agents told Pacific Business News, a local publication, that they were puzzled by the second-quarter decline, given the area's generally encouraging economic indicators and housing's upbeat performance early in the year. They suggested that flagging consumer confidence in the nationwide economy might be to blame for the change.
Still, there were good numbers to celebrate: RealtyTrac, the foreclosure data provider, reported that Honolulu's foreclosure rate ranked at 180th among 211 metro areas with a population of 200,000 that are tracked by the company nationwide.
Honolulu metro data
| | |
| --- | --- |
| Honolulu County population (2010) | 953,207 (U.S. Census Bureau) |
| Population growth (2000-10) | +8.8% (Census) |
| Total single-family sales (Oahu, 2010) | 3,051  (Honolulu Board of Realtors) |
| % change SF sales (First half 2010-first half 2011) | -7% (Honolulu Board of Realtors) |
| Total condo sales (Oahu, 2010) | 3,940 (Honolulu Board of Realtors) |
| % change condo sales (First half 2010-first half 2011) | -2.6% (Honolulu Board of Realtors) |
| Median sf sales price ( First half 2011, Oahu) | $570,000 (Honolulu Board of Realtors) |
| % change in median sales price (First half 2010-first half 2011) | -2,6% (Honolulu Board of Realtors) |
| Foreclosure filings rate (June, 2011) | 1 in 2,316 units (RealtyTrac) |
| % of sales distressed (June 2011) | 9% (RealtyTrac) |
| Sales per population (based on 2010 population) | 1 sale per 136 people |
| % homes affordable to median-income households (Q1 2011) | 43.4% (NAHB/Wells Fargo) |
| Unemployment rate (May 2011) | 5.7% (U.S. Bureau of Labor Statistics) |
| Walk Score | 63 |
| Rent vs. buy ratio (Q2 2011) | 15 (Trulia) |
Sources: U.S. Bureau of Labor Statistics; Trulia; RealtyTrac; Walk Score; National Association of Home Builders/Wells Fargo; U.S. Census Bureau; Honolulu Board of Realtors.
Q-and-A
Q: What types of properties are selling fastest/slowest in your market area, and why?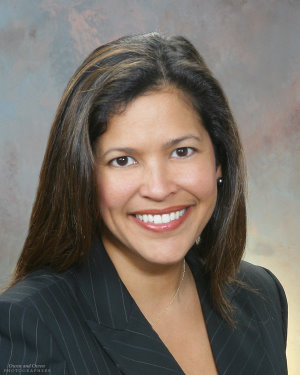 Julie A. Meier
Coldwell Banker Pacific Properties
MEIER: The fastest-selling properties are single-family homes priced between $350,000 and $475,000, and condominiums priced between $300,000 and $375,000. These properties are more likely to qualify for FHA, VA or USDA loans. The slowest-selling properties are luxury properties priced above $2 million, due to the pool of buyers being smaller.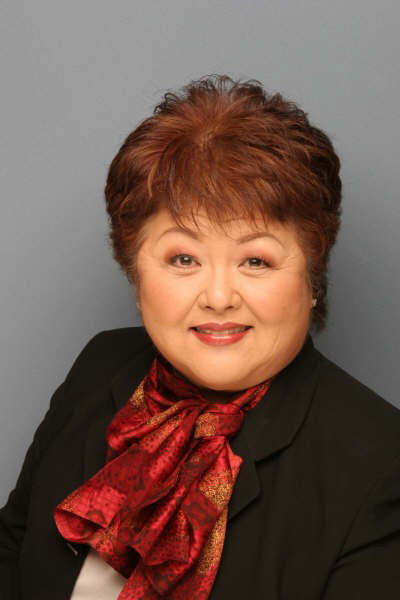 Joyce R. Nakamura
Properties Unlimited
President
Honolulu Board of Realtors
NAKAMURA: Most buyers aren't looking for places that require fixing. They prefer properties that have been upgraded. Properties priced up to $500,000 sell more readily. Short sales also sell quickly, but take a longer time to close.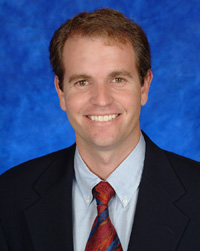 David E. Buck
Hawaii Life Real Estate Services
BUCK: Selling fastest are well-priced homes $800,000 and under. Selling slowest are condo hotels, vacant land and other properties that are difficult to finance.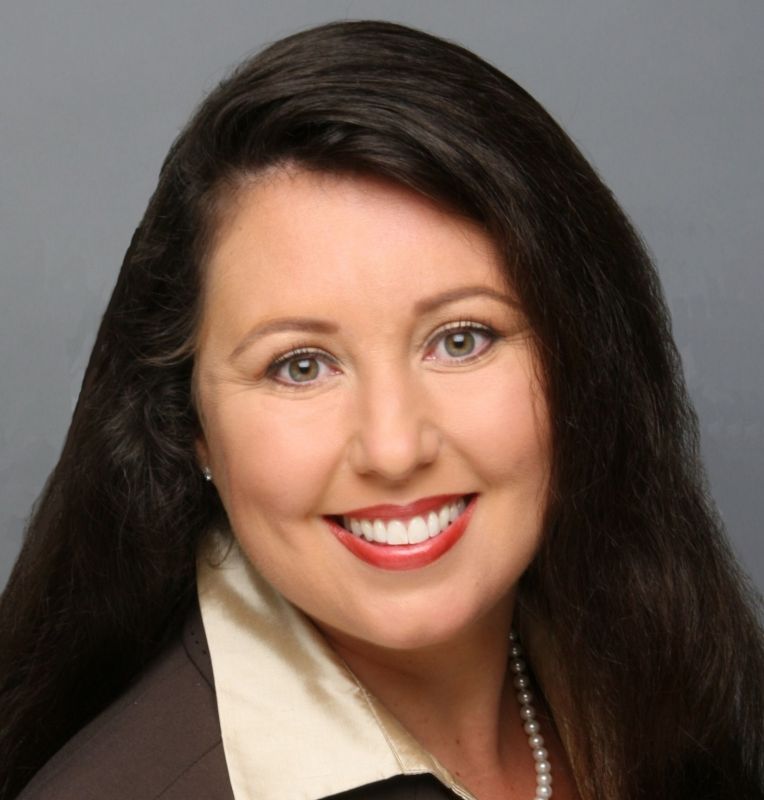 Yvonne Jaramillo Ahearn
Home Shoppe Hawaii
AHEARN: Single-family homes at a price point of $1 million or less are selling fastest. Multiple offers and offers over asking are somewhat common, particularly in East Oahu (Honolulu, Kailua, etc.), where inventory at this price point is as low as in 2005.
Q: Is anything changing about the profile of buyers/sellers in your market area?
NAKAMURA: My clients primarily are sellers; most are looking to downsize or are elderly, in a care facility, and are selling to pay for their care. Some sellers are preparing for retirement and moving to a location that is easily accessible to public transportation, doctors, shopping, etc.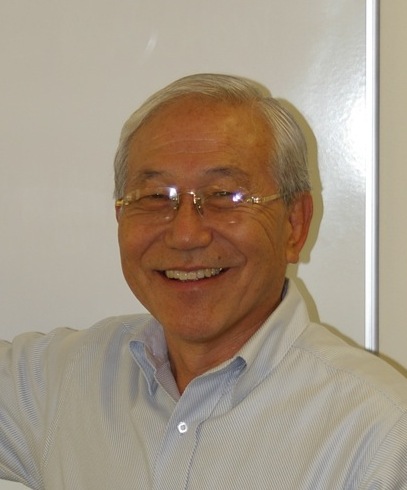 Abe Lee
Abe Lee Realty
LEE: We are attracting offshore buyers from Japan, Korea and Canada, as well as mainland buyers from the East Coast.
MEIER: In the $1 million to $4 million price range, the majority of buyers continue to be local. The second-largest volume of sales is with mainland buyers. Due to the strength of foreign currency, Hawaii real estate has become an exceptional value to international buyers.
Q: Are you seeing change in the market share of short-sale or REO properties?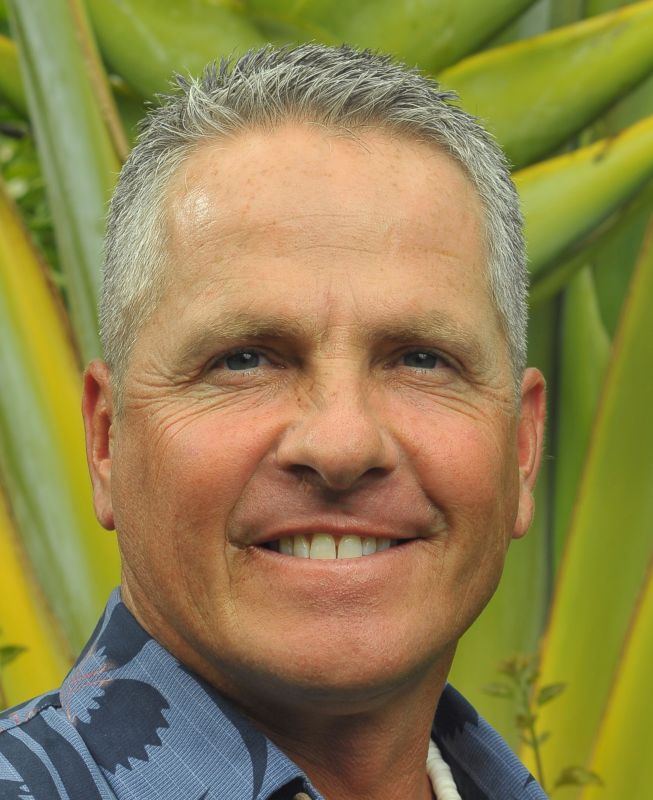 David J. Kucic
Hawaii Military Realty
KUCIC: Especially in my market area, the Leeward Coast and Central Oahu, I would estimate that at least 50 percent of all the homes on the market are either short sales or REOs. A reason for this is because many of these homes were built during the real estate boom. Virtually everyone that purchased a home in my market area between late 2005 and 2007 are all upside-down because they took the 100 percent financing option.
AHEARN: There are fewer short sales and REOs available. The main source of short sales are VA properties, on the west side of the island. There are some investor properties as well, where the investors simply bailed out.
MEIER: Oahu continues to have its share of short-sale properties, concentrated on the west side of the island. Our neighbor islands have a higher percentage of short sales and REOs, as their prices were significantly higher during the sales boom from 2004-2007.
Q: What worries you most about the current state of the market, and what represents a sign of optimism or opportunity for the real estate market?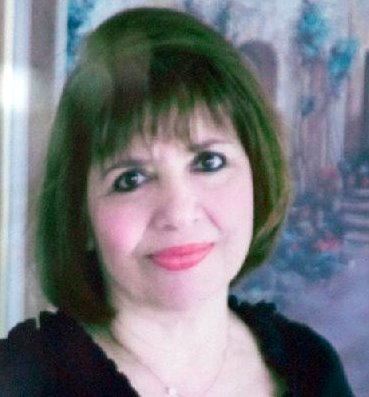 Kay F. Osman
Del Osman Realty
OSMAN: Carrying costs and insurance are a big burden and do not make the return on investment to investors attractive. If investor numbers decline, the rental market may shrink and create higher rental rates. Also, many professionals are not able to purchase now due to the strict lending requirements, unstable economy and uncertainty. Having said that, somehow Hawaii is more resilient, due to the limited land supply.
KUCIC: I am not worried. Even though there are many short sales and REOs in my market area, buyers are still purchasing these homes.
AHEARN: I am optimistic about the market. We have job growth on the island and our unemployment rate is about half of the national average.
MEIER: The types of loans available to most buyers are now limited and it's extremely difficult to qualify. In addition, it's very important that the mortgage interest deduction remain intact.
Q: Where are sellers moving to, and where are the buyers moving from in your market area? Does this represent a change?
BUCK: Sellers from Honolulu are moving to all parts of the mainland. Since Honolulu still has one of the lowest unemployment rates in the country, we are seeing an influx of neighbor-island people moving here, due to more steady work. We're also seeing more Canadians purchasing second and retirement homes.
AHEARN: I get inquiries for Honolulu areas, mostly, as well as Central Oahu. But others are moving to the Leeward (west) side of the island, as well. Most of the buyers I see come from the West Coast of the United States, and military transfers from Virginia, Florida and California. I don't really see a change there. Sellers are moving mostly to Las Vegas, California and other West Coast areas if they move, but most sellers are not moving (out of the area), but are trading up.
NAKAMURA: I believe the number of buyers from California remains strong, and there are some buyers from Canada, as well.
MEIER: Sellers are moving from the west side of Oahu to the central or east side. Though prices are higher, these locations are more central to town, meaning less traffic.
Q: How have you changed your business to mirror the market and to capitalize on market trends?
NAKAMURA: My business is based primarily on referrals. Because business this past month has been quiet, I have decided to return to the basics of calling past clients. I will be reminding them that they can take advantage of the low interest rates.
MEIER: I have further educated myself on the types of loans available to buyers. Five years ago, most loans were conventional. FHA loans were rare and usually not representative of a strong offer. Today we have to keep on top of which buildings or developments are FHA-, USDA- or VA-approved. In addition, specializing in one area or price range is a thing of the past. I have had to familiarize myself with all areas and price ranges.
AHEARN: A few years ago, I was handling more short sales, so I educated myself on those and started to market myself as handling those. I have shied away from that, however, as I don't find these sales (in volume) suitable to the high level of service that I regularly provide. As I see an increase again in luxury home sales — yes, it is coming — I am focusing more on this marketplace and on exceptional service levels. I am not limiting my market focus to online media and am also pursuing more traditional means, such as magazine advertisements and TV. (I think I am going to be on "House Hunters" for HGTV later this year.)
BUCK: We are utilizing HawaiiLife.com's exposure, blog and powerful SEO to attract more buyers and also utilize our platform to give our listing clients maximum exposure.
Q: What are some overall economic trends you are seeing in your market area that will guide the real estate market?
BUCK: Hawaii has always had a big military presence, and military spending is a big factor in our local economy. I see more troops spending money on homes as they move back to bases and withdraw from Afghanistan.
LEE: With the stock market being volatile, real estate may be considered more of a safe haven than ever.
KUCIC: With the building of shopping centers, a new University of Hawaii West Oahu campus and pending construction of the rail system, the Leeward Coast will continue to grow. Oahu is not only a home for many people, but are also a destination — unless we suffer some catastrophic event, Hawaii will always be desirable and people across the world will still want a piece of it.
NAKAMURA: I expect fewer short sales and foreclosures and an improvement of the overall market. I believe sellers are being more realistic about their listing prices, and appropriately priced properties do not remain on the market very long.
Q: Any other big changes you're seeing?
KUCIC: Lenders are so tight with their lending practices nowadays, they are frustrating buyers to the point that the buyers cancel transactions and rent instead.
BUCK: Less and less money is being spent on print advertising, and although real estate magazines are getting smaller and smaller, they are still charging more and more money. They just don't get it.
NAKAMURA: A developer is putting 1,450 homes (former Navy housing) on Oahu on the market. Koa Ridge, another development, also appears to be moving forward. These projects will help to increase our current inventory, which is low.
Mary Umberger is a freelance writer in Chicago.
Agent Reboot, a one-day tech tuneup event for real estate agents, is coming to Honolulu on Aug. 24, 2011, at the Sheraton Waikiki.