The Salt Lake City metro area saw existing-home sales in July surge 34.3 percent from a year ago — a sign that consumers are growing more confident about the local economy. At the same time, pending sales jumped 37.6 percent year over year.
Still, Utah's state capital and largest metropolitan area continues to experience falling home prices and a glut of distressed properties.
In Salt Lake City, more than 1 in 4 homes with mortgages were either underwater or close to being upside down with negative equity in the second quarter of 2011, according to CoreLogic, a real estate research firm.
This report highlights real estate market statistics and trends in the Salt Lake City metro area and includes a chart with detailed market data and commentary from local real estate professionals.
Overview
The median sales price of an existing home in the Salt Lake City metro area in July declined 16.3 percent to $189,000 from a year ago despite a double-digit jump in closed transactions, according to the Salt Lake Board of Realtors.
Statewide, the median sales price fell 12 percent to $175,268 in July, according to the Utah Association of Realtors.
The sagging prices come amid a 34.3 percent spurt in home sales in July — from 752 a year ago to 1,010 in 2011. Pending sales, or those under contract, climbed 37.6 percent year over year, to 1,076.
"We're seeing an uptick (in sales) now. We had a lot stronger summer than we had predicted (earlier)," said DeAnna Dipo, president of the Salt Lake Board of Realtors.
Real estate experts attribute the summertime surge to consumers encouraged by an improving local economy in the past year, record-low interest rates and falling home prices. Realty board officials are projecting a 12 percent increase in year-end sales. A big cloud, though, continues to hover over the housing market. Foreclosure activity remains a significant factor, with distressed property sales by most estimates representing about a quarter of all sales.
Inventory remains tight. In July, there were 7,009 homes on the active market in the region, down 20.3 percent from a year ago. The average number of days on the market rose 5.6 percent, to 80 days the previous year. There were 8.1 months' supply of inventory.
Local real estate professionals say many homeowners are opting to remodel their current homes or are waiting for prices to firm up before putting up the for-sale sign.
However, realty board officials consider the low inventory a positive sign. A tighter supply, coupled with increasing buyer demand, could help reverse the slide in home values. Area home prices have declined annually since peaking at $220,599 in 2007.
"I really think our pricing has bottomed out," Dipo said.
Salt Lake City home values are faring better than the rest of the state and the nation as a whole. The Federal Housing Finance Agency's Housing Price Index reported second-quarter home prices in the Salt Lake City area fell 5.2 percent in the past year, compared with an 8.6 percent drop statewide and a 5.9 percent decrease nationally.
Experts predict the price decline will continue through the winter, and by March 2012 home prices are forecast to be down 2.7 percent year over year, according to the Fiserv Case-Shiller Indexes.
But Fiserv analysts anticipate that prices will rebound in the following 12 months, increasing 2.7 percent by first-quarter 2013.
The Salt Lake City Chamber of Commerce projects a 3 percent decline in prices this year, according to its 2011 Economic Outlook report released in May. "It is probable that 2012 will see the first increase since 2007," chamber researchers said.
Like other growth markets in the 2000s, the Salt Lake City market was hit hard by the foreclosure crisis. Last year, one in every 27 homes received a foreclosure notice in the Salt Lake City area, which ranked 34th among major U.S. metro regions, according to RealtyTrac. That was a 29.9 percent increase from 2009 and a 123.7 percent surge from 2008.
"Like every place, the lending was too loose. There are a lot of homes that need to go through the process," said Charlotte Thomas, associate broker at Keller Williams South Valley Realty.
During the second quarter, 1 in 5 homes with mortgages (45,180) in Salt Lake City were underwater, meaning the borrowers owed more on their mortgages than their homes were worth, according to CoreLogic. Another 6 percent, or 13,622 homes with mortgages, were near negative equity. Overall, Utah ranked 13th highest nationally, with a rate of 20.9 percent.
Real estate brokers estimate distressed properties today account for close to 40 percent of the active listings.
Thomas doesn't expect the distressed properties to further erode home values. "The REOs here have slowed down. They (lenders) are trying to do more loan modifications and short sales. They are not going to flood the market."
Indeed, August foreclosures plunged 49.1 percent year over year, with 1 in every 426 households receiving notices, RealtyTrac reported. Statewide, foreclosures tumbled 48.3 percent from a year ago. Still, Utah's foreclosure rate — 1 in every 450 units — ranked 10th highest in the nation.
One positive sign for the housing market: The average sales price of bank-owned homes rose in the second quarter to $208,909, up 3 percent from the year-ago period, according to RealtyTrac. By comparison, the average sales price for all homes in July was $222,009, SLBR statistics show.
Nationally, the average sales price for bank-owned properties fell 4.7 percent in the second quarter.
"It seems like we're at bottom and bumping along right now," said Butch Dailey, broker and co-owner of Re/Max Associates. "If we can bump along the remainder of this year and through market, I think we can see a measurable pick up. It all goes back to people having confidence in the market and optimism moving forward."
From a broad perspective, Salt Lake's housing market has been on a roller-coaster ride during the past decade and a half. Home sales followed a steady upward track from 1997 through 2005 and 2006 — when sales those two years topped 23,300 units. Sales then plunged 23 percent in 2007 and dipped another 1.6 percent in 2008 before increasing the following year, according to SLBR statistics.
Dubbed the "Crossroads to the West," Salt Lake City should be in a good position to take advantage of the housing turnaround. As host of the 2002 Winter Olympics, the region is well-known for its world-class ski resorts and as the gateway to renowned national parks. It has highly regarded universities and a young, educated workforce that has attracted such high-tech companies as eBay.
Clearly, the recession and foreclosures have hurt housing sales. In 2009, for example, Salt Lake County lost 30,000 jobs — nearly doubling the area's jobless rate — and had more people moving out than moving into the county for the second straight year.
Since then, migration returned to the positive side, with the region netting an additional 1,100 people a year.
Another encouraging economic sign is projected job growth. The Salt Lake Chamber forecasts employers will hire 13,100 extra workers this year and create 14,100 new jobs in 2012.
"In spite of the current challenges to the economy, Salt Lake's outlook remains positive and will continue to outperform the national average," according to the chamber's 2011 economic forecast.
"We have a lot of new businesses coming in," Dipo said. That bodes well for the economy and the housing market. "We're going to keep things moving at an even pace."
Market Data
Salt Lake City metro area
 
Population (2010)
1.12 million
Population growth (2000-10)
+16%
Total closed sales (2010)
10,362
% change closed sales (2009-10)
-8
% change closed sales (July 2011 vs. July 2010)
+34.3%
Sales per person 2010
1 in 108 people
Median sales price (July 2011)
$189,000
% change median sales price (July 2011 vs. July 2010)
-16.3%
Foreclosure activity rate (August 2011)
1 in 450 housing units
% homes affordable to median-income
households
79%
% unemployment (July 2011,
not seasonally adjusted)
7.5%
Walk Score
57.6
Sources: U.S. Bureau of Labor Statistics, Salt Lake Board of Realtors, RealtyTrac, Walk Score, National Association of Home Builders/Wells Fargo, U.S. Census Bureau.
Q-and-A
Inman News asked some area real estate professionals to comment on the latest market trends in the Salt Lake County metro housing market.
Q: What types of properties are selling fastest and slowest in your market area?


Kim Boekholder
Kim Boekholder
Broker
Results Real Estate
"The (fastest-moving) segment of homes … right now would be around the $250,000 price range and below. I would actually say (it's) more like the $225,000 price range and below. There are a lot of homes on the market right now. Active homes on the (multiple listing service) show 4,622 single-family homes for sale in Salt Lake County. (The) slowest section of the market would be above the $250,000 price range.
"The higher the price, the more money a buyer will need to bring to closing. Money is still tight for a lot of consumers and competition amongst sellers is fierce."


Butch Dailey
Butch Dailey
Broker, co-owner
Re/Max Associates
"Anything under $250,000 is moving fairly well, as are (U.S. Department of Housing and Urban Development homes) and real estate owned (REO) properties. These are single-family residences. Investment properties and commercial (properties) remain soft."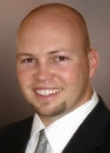 Kristopher Furrow
Kristopher Furrow
Associate broker
Windermere Real Estate
"Single-family homes priced between $100,000 and $200,000 have made up over 40 percent of the market over the past 12 months, while our median sales price is $205,000 and the median days on market is 81. An interesting fact I found is that of all 8,713 single family sales, the $400,000-and-above market made up less than 10 percent of the whole year's sales.
"In fact, there is a big drop-off at $750,000. The segment between $750,000 and our highest-recorded sale of $3.2 million is only 1.5 percent of the market. The high-end homes are on the market for 205 days, on average."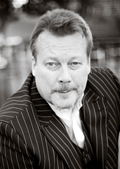 Daniel Walker
Daniel Walker
Broker-owner
Walker Realty
"From Jan. 1 we have sold 6,140 homes under $300,000, 4,151 under $200,000, 1,076 from $500,000 to $750,000, 55 from $750,000 to $1 million, and 42 over $1 million. Single-family residential sales have totaled 7,544.
"The condo market is in the worst shape — (it's) a lot harder to get financing (for condos) because many projects are no longer Federal Housing Administration-approved. Many of the homeowners associations are struggling because of nonpayment. As always, homes that are priced well and in the best condition sell fast, especially in the market under $300,000."
Q: Is anything changing about the demographics of buyers and sellers in your market area?

BOEKHOLDER: The biggest change I am seeing is in the sellers. I have a lot of sellers who are sitting and waiting — waiting for the market to "improve," waiting for selling prices to increase so they have some breathing room.
The sellers who have equity (have been in their home five-plus years and have not recently refinanced) are able to compete with the short sales and REOs on the market. The potential sellers who do not have enough equity are choosing to stay put.
Buyers are continuing to struggle to qualify for financing. The pool of buyers who are qualified is small compared to the pool of homes for sale. The buyers who do qualify know that they can get a good deal, and that's what they are looking for.
DAILEY: Utah has always had a unique advantage in that we have a lot of children who grow up here and need a place to live. We create in large part our own market. However, with a great workforce, universities and fair wages, we are experiencing some in-migration in the technology sector and some expansion of companies to Utah.
FURROW: The first-time buyers are dominating the market and they are using FHA financing at record levels — amazingly accounting for 54 percent of all the financed purchases. The next big change is the amount of cash in the market.
Approximately 15 percent of this year's transactions have been all-cash. Investors and professional rehabbers have been doing very well in this market. I have personally experienced multiple-offer scenarios on first-day listings on rehabbed homes with my first-time homebuyer clients.
The move-up buyer has all but disappeared — too many of them took action in the rush a few years ago and have decided to dig in and wait this slump out. The others who can afford to move up are too nervous and are missing some choice deals.
WALKER: The strongest segment in our market is the first-time-buyer market, with the majority of sales under $200,000. Because of the prices, first-time buyers are getting a lot for their money compared to three to five years ago.
Q: What are recent trends with prices, sales and inventory?

BOEKHOLDER: We continue to have a lot of inventory for sale, but very few properties that are in excellent shape and priced competitively.
As the banks continue to release their shadow inventory and short sales continue to surface, pricing will constantly need to be re-evaluated (by sellers) in the market. On the other hand, I feel that over the next six months you will start to see the market shift from a buyer's market to a seller's market for the homes priced under $225,000.
DAILEY: Inventories are down from their peak (about 40 percent). Prices are fairly stable now after substantial declines since late '07.
FURROW: Recent trends for Salt Lake County for single-family homes show a steep decline from the peak of early 2007, but a slight bounce from the first quarter of 2011 to the second. The number of actual sales has been relatively flat when you average the stimulus spike in the second quarter last year, then the hangover in the third and fourth quarters of 2010.
The number of listings had also fallen and then balanced out over the past eight quarters. The Salt Lake County condo market has had it worse in the past 12 months. Condo sale are down nearly 30 percent in just one year, and the prices have also fallen 14 percent in that period.
This is greatly due to tighter lending standards, with so many relying on FHA financing and countless homeowners associations no longer meeting the strict community approval requirements. The qualified buyer pool for condos has diminished. Cash and conventional loans are now and will be king in condo sales for the next few years.
Investors struggle to break in on this action, though, because many communities are limiting the rental ratios in an attempt to regain the coveted FHA Approval.
WALKER: The peak of our market in value was the second quarter of 2007, when the median price was $236,000. At the end of our second quarter this year we are at $189,000. We have seen a 20 percent decline in the median price.
However, we are up from our low this year of $187,000, which happened in the first quarter. Have we hit the bottom? It's hard to tell. The end of the second quarter coincides with our spring selling market, when numbers always spike and then fall off again.
Q: Are you seeing changes in the market share of short-sale and real estate-owned properties?
BOEKHOLDER: There are a lot of short sales and REO properties on the market. They are priced low, and non-short-sale sellers are still frustrated. They are frustrated at the drop of their property value.
On the other hand, I have had buyers get amazing deals on short-sale properties. There seems to still be a concern about the banks and their shadow inventory, along with the prices they are selling the homes for.
DAILEY: Short-sale properties and REOs have made up a large part of the inventories, but seem to have leveled off for the present time. They still remain a factor in the market.
FURROW: The amount of active short sales seems to be dropping from a peak of one in three listings to about one in four right now.
Part of this is due to more agents becoming familiar with the short-sale process and screening listings that will never go short. Also, we have more short sales classified as under contract/pending than ever before.
Of course, a very frustrating fact is that only about one-third of these short sales actually close. There are over 11,000 delinquent loans in Salt Lake County, and I see numerous homes each day that are not occupied or, from what I can tell, in any phase of disposition. The shadow inventory is very real in our county.
As far as the REO side, the top (agents working with REOs) seem to be moving through what inventory they do have pretty quickly. There have been some very nice incentives offered this summer, and I have seen many REOs rehabbed prior to bank listing. Items like fresh paint, carpet and new kitchen appliances make a big difference.
WALKER: For most of the year, 25 percent of our active listings have been short sales.
Q: What worries you most about the current state of the market, and what represents a sign of optimism and opportunity for the real estate market?
BOEKHOLDER: I am concerned for the sellers who have to move due to work, relocation or whatever their circumstance may be. I am concerned that they are not able to compete against the banks and the short sales.
The sellers I have need to sell, but do not want to sell as a short sale, nor do they qualify for a short sale. I am optimistic that they do have other options, and with the proper guidance can see the benefit of offering their homes with different options, such as a lease option, seller financing or renting.
The buyers I have run across are having a hard time qualifying for financing. They either have poor credit scores or a blemish (previous short sale, foreclosure or bankruptcy) on their credit report that won't allow them to qualify for a purchase.
That is why I feel investors have a huge opportunity. There are so many potential buyers who need homes but don't qualify yet and still need to rent. The rental market has exploded. All of my listings get phone calls to see if the seller will consider renting the home.
Due to the great demand in rental requests. I have had a lot of potential sellers who choose to rent their homes instead of selling in this market.
DAILEY: The biggest concern for the markets is the uncertainty with the economy and jobs. Utah and the rest of the country need certainty — (they need to) know what the tax situation will be, what health care costs will be. Certainty will begin to create jobs. Jobs will result in consumer confidence, which will (further lift) consumer confidence, buying and selling.
It's all about confidence in the economy and the country's leadership. A sign of optimism: Prices have slowed considerably in their decline — stabilizing in some areas — and interest rates remain at all-time lows, allowing those who wish to take advantage to do so.
With that said, with interest rates at record lows we should be writing contracts and closing transactions at a much brisker pace than we currently are. Lack of consumer confidence, lack of certainty, and lack of leadership at the national level is tough to overcome.
FURROW: I am not so much worried. But the glut of homes stuck in the foreclosure process is a concern. We must work through all of it before we will see real marked change in the statistics and in the consumer's confidence.
Don't get me started on the appraisal issues we are dealing with. I am optimistic about the lenders getting better with the short-sale process, using document and communication portals or assigning "single points of contact" to these transactions, which is definitely helping speed the process.
(I see opportunity in) closing more and more short sales … (as the) additional distressed homeowners who need help will start to see that there are alternatives to foreclosure.
WALKER: We will not see any real appreciation until our number of short sales declines, giving stability to pricing again. More buyers are feeling like we're close to the bottom and feel safe about buying.
Sellers are still getting … beat up. I'm still selling homes with 100 percent financing. Overall, our market is pretty good, just not values. But it is more important than ever to have a good agent. Due diligence is extremely important. You really have to do your homework to figure out what things are really worth, and prices can be all over the place.
Q: Where are sellers moving to, and where are the buyers moving from in your market area? Does this represent a change?
BOEKHOLDER: According to the stats from the second quarter of this year, buyers are still heading to the west side of the valley. Our West Jordan, South Jordan, Riverton and Herriman areas are still strong in sales volume. They feature a lot of new construction options and are in an area that continues to grow.
Another area that has had strong sales volume is the Taylorsville/Kearns area. This is an area that offers a lot of homes under the $200,000 price point. Most of the homes are "older" but affordable. I see a continued trend of young families purchasing their first homes, and the areas listed above are where they have been drawn.
DAILEY: Sellers in short-sale situations or those who have suffered from foreclosure are renting, as they cannot obtain a mortgage for some time. As previously stated, many of our buyers are "homemade" and tend to stay in Utah. In-migration buyers are generally from the West Coast; however, we do see in-migration from all parts of the country.
FURROW: Salt Lake County and our adjacent counties have a very young population, we are typically well-educated, and our unemployment rate is lower than the national average. But so is our average salary. Young professionals leave the area for better-paying jobs in larger cities.
However, we are seeing many big businesses bring operations to our county. Forbes magazine released its annual "Best States for Business and Careers" ranking. The results ranked Utah No. 1 in the nation. People and companies from both coasts, and everything in between, look here for opportunity.
This isn't much of a change, other than maybe a slight increase due to less favorable conditions in other markets since the economic downturn, and business-friendly government here in Utah. People are planting seeds in Salt Lake, hoping for a greater return after we achieve economic balance.
Q: How have you changed your business to mirror the market and to capitalize on market trends?
BOEKHOLDER: I specialize in Internet marketing and all aspects of it, from blogging to videos to marketing my sellers' homes and helping to educate buyers and sellers. I think this is key to staying on top of the market and being able to help your clients.
I work with all types of sellers, buyers and investors. I recently received my certified distressed property expert designation. In this market it is key to make sure you can help all types of clients, from first-time homebuyers and sellers in distress, to a buyer who wants to purchase a HUD home, to a family relocating to or from the Salt Lake area. You need to be able to help everyone, whatever their needs may be.
DAILEY: We have focused on education on the short-sale side and have an in-house short-sale negotiator for our agents to use. We have also worked on increasing our REO business, with the caveat that we never lose site of our base business model of our sphere of influence.
FURROW: I have refocused on cultivating long-term relationships that return business on a consistent basis. The days of order-taking are long over. I am taking on new business opportunities that generate override income by assisting on transactions that are managed by others.
I am advertising in a hyperlocal manner and volunteering in many industry and community programs. As more agents leave the business I am being recognized as the trusted resource who is still "in business" and "doing business."
WALKER: My business is almost all referral and past client/repeat business, and has me working with move-up buyers, first-timers and investors.
Q: What are some overall economic trends you are seeing in your market area that will guide the real estate market?
BOEKHOLDER: I feel that in order for sellers to compete with the banks and short sales they will have to think out of the box. They will have to consider lease options, renting and/or seller financing.
I feel more and more investors will come back into the market due to the low sales prices and the high demand for rentals. Both buyers and sellers are very savvy. They know what they want and they know what they need.
DAILEY: Overall prices seem to have stabilized. REO and short sales remain a strong part of our market, with slight increases over the last six months. The question is: What impact will the option-ARM (adjustable-rate mortgage), alternative documentation ("Alt-A") and interest-only loans that are resetting have on the REO and short-sale sector? Time will tell.
FURROW: Low unemployment, pent-up demand for housing, and population growth, coupled with the recent crippled supply of new housing and growing business sectors, are some huge factors that will be the start of a positive change in our market.
The next 20 years will bring approximately 450,000 new housing units and 700,000 new jobs to northern Utah, according to Arthur C. Nelson, professor and director for the University of Utah's Metropolitan Research Center.
WALKER: Utah is a business-friendly state and we are getting new jobs here and new technology companies are moving in. New construction is moving again.
Gilbert Mohtes-Chan is a freelance writer in California.