RentJuice, a company that provides "virtual rental office" services for real estate professionals, has announced the launch of free iPad and iPhone apps to serve its customers while in the field.
David Vivero, RentJuice CEO, said RentJuice now counts thousands of real estate agents as customers in major markets across the U.S., including New York, Chicago, Boston, South Florida and Atlanta.
The apps will allow rental agents to access listings from multiple listing services and the company's internal database, edit listings and upload new images for visited rental listings, and display rental units to clients while on the go.
The app allows agents to initiate an online tenant-screening process by requesting an online form.
Vivero will demonstrate the apps' features during a presentation Friday at the Real Estate Connect conference in New York City — the apps, which the company developed in-house, are already available for download in the Apple App Store.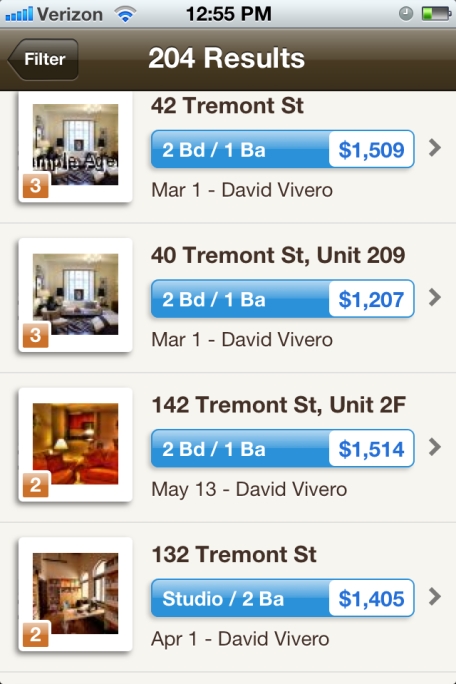 RentJuice app screenshot.
Vivero said an Android version of the RentJuice app is "soon to follow."
Tracking rental-related data, including listings, landlords, leads and appointments, and distributing rental listings information to dozens of websites, are among the services that RentJuice offers to customers.
Vivero said that many of the real estate brokerage companies that are customers did not previously work with rentals.