Editor's note: This story has been updated to include a statement from the National Association of Realtors that the Realtors Nationwide Open House Weekend is not an official NAR event.
"Want to pick a fight in a roomful of real estate agents? Ask them whether they think open houses are worthwhile."
That's how reporter Mary Umberger kicked off a two-part series for Inman News examining the pros and cons of the time-honored technique of marketing homes for sale.
Today, Inman News is doing just that — asking agents and brokers whether they hold open houses themselves, how they promote them, what they get out of them, and what they think of the upcoming Realtors Nationwide Open House Weekend (click button below to take our survey).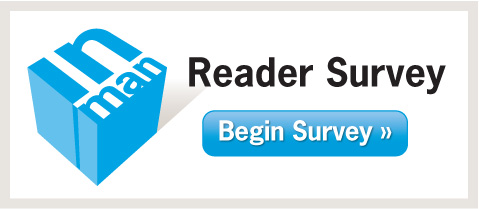 Some agents Umberger talked to said open houses have a low conversion rate — many who tromp through the featured homes turn out to be curious neighbors. There are better places for agents to focus their marketing efforts, they said, like the Internet and social media channels. And open houses also raised safety concerns, both personal and legal, for some.
But others said Realtors shouldn't be too quick to give up on open houses — sometimes, a buyer really does walk in off the street. Open houses can provide valuable feedback for sellers and generate "buzz" about a property, some agents said. And, of course, open houses can help agents prospect for clients — some said that's the main reason they exist.
Where buyers get information about homes for sale
| | |
| --- | --- |
| Internet | 88% |
| Real estate agent | 87% |
| Yard sign | 55% |
| Open house | 45% |
| Print newspaper advertisement | 30% |
| Home book or magazine | 19% |
| Homebuilder | 16% |
| Relocation company | 4% |
| Television | 4% |
| Billboard | 4% |
Source: NAR 2011 "Profile of Home Buyers and Sellers" survey
There's certainly more to the Realtors Nationwide Open House Weekend than just selling houses. The annual event, which takes place this year on Saturday, April 28, and Sunday, April 29, is a chance to talk up housing markets, homeownership, and the value of working with a Realtor.
"With plentiful inventory and record-breaking housing affordability conditions, Realtors expect this year's spring homebuying season to be a busy one," begins a press release the National Association of Realtors is providing for use by local Realtor associations.
In media talking points NAR is distributing to members for the event, Realtors are advised to highlight their "unparalleled knowledge of local market conditions," which they can "leverage" to "help their clients reach their real estate goals."
NAR is reminding members that the event "not only brings buyers and sellers together, it is also an opportunity for Realtors to connect with consumers in their communities about the housing issues that matter most to them."
Realtors should communicate to the public that, "We need to make sure that any changes to current programs or incentives don't jeopardize a housing and economic recovery," an allusion to the many issues the trade group is engaged with on Capitol Hill.
NAR is opposed to any changes that would limit or undermine the current tax deduction for interest paid on mortgages on first and second homes, for example, or the exclusion from capital gains taxes of up to $500,000 in profit on the sale of a married couple's home.
NAR spokeswoman Stephanie Singer, said the Realtors Nationwide Open House Weekend is not an official NAR event. 
"The name of the event is the Realtors Nationwide Open House Weekend because it is organized by the communication directors of various local and state associations," Singer said. "NAR supports these efforts, but the event itself does not originate from the national association."