Southern California-based luxury brokerage Westside Estate Agency announced this week that its website, which recently underwent a relaunch, is built using HTML5. HTML5 is the next iteration of the popular programming language HTML with which most Web pages are built.
HTML5 entered the news in 2010 when then-Apple CEO Steve Jobs announced that the company's products would rely on HTML5 and no longer support Adobe Flash software, which powered many Internet videos at the time.
The transition wasn't a big deal for users of Apple desktop computers, which can use plug-ins to access Flash videos, but mobile devices, particularly those that used Apple's iOS operating system, could not view Flash videos.
Last November, Adobe announced the discontinuation of Flash development for mobile devices, effectively ending the HTML5 vs. Flash debate that raged for much of 2011.
In a popular video released earlier this year, Devon Copley, managing director for media and entertainment at Kaltura, an open-source online video software company, discussed the Web's move to HTML5. 
"Over 90 percent of smartphones and tablets are HTML5-enabled, and almost 75 percent are HTML5 video only. Without HTML5, you are losing a considerable portion of your audience," Copley said.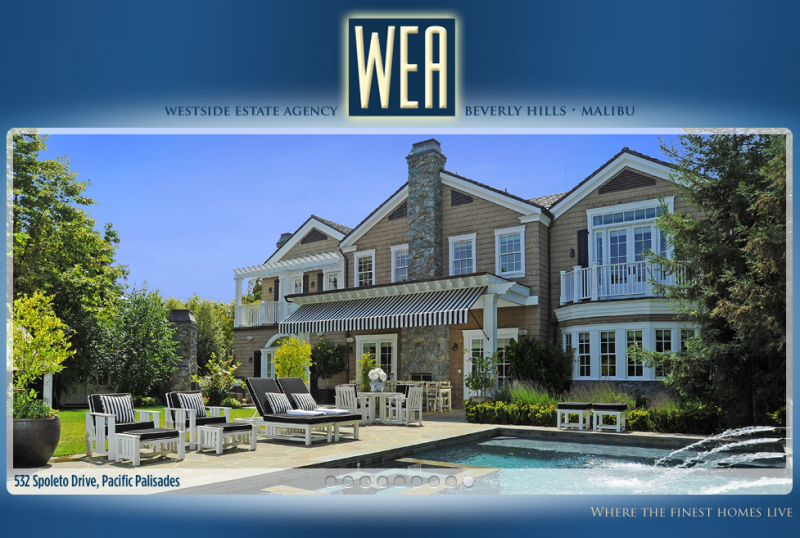 Screen shot of Westside Estate Agency's website homepage, weahomes.com.
The high presence of mobile technology and growing importance of video in the real estate business inspires companies like Westside Estate Agency to consider adopting HTML5 to ensure all Web visitors can access elements of their site.
"This was the last piece of the puzzle," said Stephen Shapiro, Westside Estate Agency chairman. "It ensures that buyers using any kind of personal technology will have complete access to every aspect of our listings and that they will be as elegantly displayed as they are on a desktop computer," he said.