Sales of new single-family homes dropped 8.4 percent from May to June, but at a seasonally adjusted rate of 350,000 homes per year were up 15.1 percent from the same time last year, the Census Bureau reported today.
While the June numbers fell short of some analysts' expectations, sales for the first half of the year are ahead of projections, and today's report "was still fairly solid," according to Bill McBride of the blog Calculated Risk.
"Clearly new-home sales have bottomed and are starting to recover," McBride wrote, noting that only 306,000 new homes sold last year. At the rate new homes sold during the first half of the year, sales are on track for a 17 percent gain in 2012. For several years during the housing boom, housing sales exceeded 1 million a year.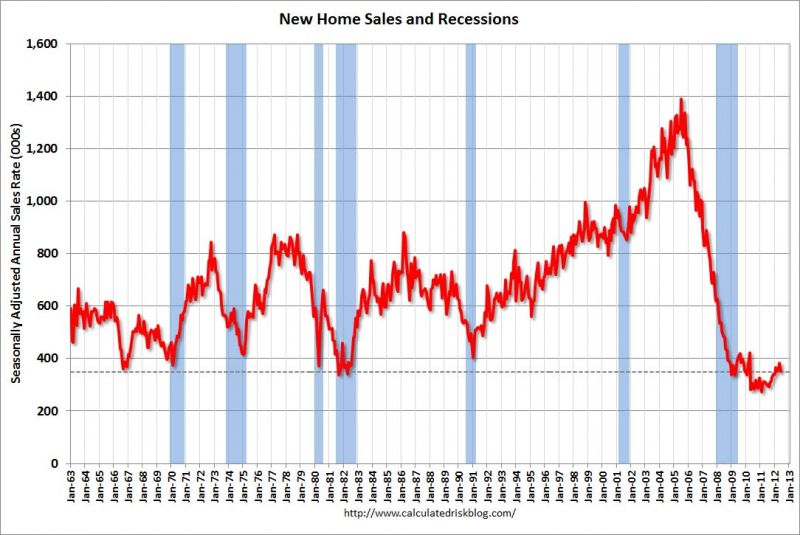 Source: Calculated Risk blog.
The median sales price of new homes sold in June 2012 was $232,600, down 3.2 percent from a year ago.
The Census Bureau estimated there were 144,000 new homes on the market at the end of June, which represented 4.9 months of supply at the current sales rate. That's up from a 4.5-month supply of new homes in May, but down from 6.6 months a year ago.
Last week the Census Bureau reported that housing starts increased 6.9 percent from May to June, the fastest pace in nearly four years.